UNEP steps up work on zoonotics, protecting environment to reduce pandemic risks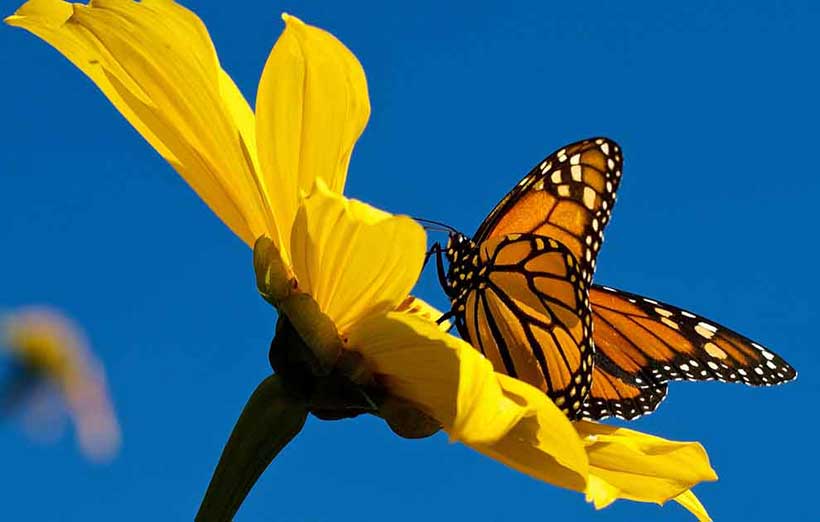 The United Nations Environment Programme (UNEP) is stepping up its work on mapping zoonotic threat and protecting the environment to reduce the risk of future pandemics, such as the COVID-19 crisis currently sweeping the globe.
In Working With the Environment to Protect People, released today, UNEP lays out how it is adjusting its work in response to COVID-19 through supporting nations and partners to "build back better" – through stronger science, policies that back a healthier planet and more green investments.
UNEP's response covers four areas: helping nations manage COVID-19 waste, delivering a transformational change for nature and people, working to ensure economic recovery packages create resilience to future crises, and modernizing global environmental governance.
"In COVID-19, the planet has delivered its strongest warning to date that humanity must change," said UNEP Executive Director Inger Andersen. "Shutting down economies is a short-term response to this warning. It cannot endure. Economies that work with nature are critical to ensure that the world's nations thrive."
To support nations in their efforts to address the socio-economic and environmental impacts of COVID-19, UNEP will coordinate its work with the rest of the UN system. Examples of interventions include:
Supporting decision makers to deal with the spike in hazardous waste – such as personal protective equipment, electronics and pharmaceuticals – in a way that does not further damage human health or the environment.
A zoonotic risk and response programme to improve countries' ability to reduce threats through nature-positive approaches – including a new global mapping of risks from the unregulated wildlife trade, habitat fragmentation and biodiversity loss.
Promoting expanded opportunities for investing in nature and sustainability as part of the response to the COVID-19 crisis – including through existing funds UNEP manages and economic stimulus packages that countries are planning.
Reaching real economy actors to rebuild, scale up and accelerate sustainable consumption and production, and create new green job – including reaching businesses through partnerships with UN agencies, finance, government and private sector institutions, and revitalizing markets and supply chains for green and sustainable products.
Reviewing the implications of moving environmental governance and multilateralism towards virtual, and thus lower environmental footprint, meeting platforms.
"The idea that a thriving natural world is essential to human health, societies and economies has always been central to UNEP's work," said Andersen. "But now UNEP must provide even more support to countries as they reduce the risks of future pandemics by restoring lost ecosystems and biodiversity, fighting climate change and reducing pollution."
Local treasures: Nepal's mountain crops drive biodiversity and economic growth
Remote mountainous regions of Nepal are harsh places in which to survive and make a living.
Economic, social and environmental challenges include lack of market access, outmigration, dependency on imports and subsidies, women's drudgery, malnutrition, unpredictable weather, pests and diseases.
To tackle some of these challenges, UNEP and partners are working with the local community to conserve biodiversity of crops, to boost food security and resilience.
The 2014-2020 Global Environment Facility-supported project was implemented by the United Nations Environment Programme (UNEP) and executed by Bioversity International in collaboration with national partners—the Nepal Agricultural Research Council, the Department of Agriculture, and Local Initiatives for Biodiversity, Research and Development.
It covers eight sites, at altitudes ranging from 1,500 to 3,000 metres above sea level, in the districts of Humla, Jumla, Lamjung and Dolakha, in Western, Central and Eastern Nepal. High‑elevation agricultural systems often have high levels of environmental instability. Eight mountain crops – buckwheat, common bean, finger millet, foxtail millet, proso millet, grain amaranth, naked barley and cold tolerant high-altitude rice – are targeted.
The project faced two major hurdles in five years: devastating earthquakes in March and April 2015, which badly affected two of the four sites, as well as a major administrative reform which saw the introduction of a new federal system in 2017.
Despite the disruptions, government officials believe the project has made a difference. "The project has developed the foundation for promoting and mainstreaming traditional crops," says Deepak Bhandari, Executive Director of the Nepal Agricultural Research Council. He also hailed the launching of the national project website.
"The project made us aware of the value of local crops," says Depsara Upadhaya, a farmer from Chhipra village in the northwest of Nepal. "We received support to establish a community seedbank in the village, and electric machines were made available to process finger and proso millet. This brought great relief to women in my village by reducing the physical strain of manual threshing."
Under the project, four community seed banks were established to conserve rare, local mountain crops. The banks now conserve 232 unique and endangered varieties of 56 crops. UNEP and partners also encouraged best practices for mainstreaming agrobiodiversity in agriculture through community biodiversity management funds, farmers' field schools and seed exchanges.
Making a difference
"Crop biodiversity contributes to nature, which is an essential source of many drugs used in modern medicine. Globally, nearly half of the human population depends on natural resources for its livelihood," says UNEP biodiversity expert Marieta Sakalian.
Since its inception in 2014, the project has been boosting mountain crop biodiversity for the benefit of local communities and farmers. Results include:
20,000 households received seeds, germplasm and information on how to conserve and grow mountain crops.
300 germplasms of eight target crops were sent to project sites for on-farm testing. Over 60 were selected for use by farmers.
500 local crop genes have been stored in the national gene bank for future breeding.
In 2019, low-interest, collateral-free loans were given to 58 farmers – mostly women – by a community biodiversity trust fund.
Electric threshers for millet reduced women's' physical labor and improve efficiency. Finger millet threshers were distributed to over 500 households. Eight improved pieces of processing equipment were given to communities.
Capacity building of over 100 local farmers, many of them women
Over 70 publications—books, flyers, posters, blogs and brochures—were produced.
How to preserve biodiversity: EU policy
In order to preserve endangered species, the EU wants to improve and preserve biodiversity on the continent.
In January, Parliament called for an ambitious EU 2030 Biodiversity Strategy to address the main drivers of biodiversity loss, and set legally binding targets, including conservation of at least 30% of natural areas and 10% of the long-term budget devoted to biodiversity
In response, and as part of the Green Deal, the European Commission presented the new 2030 strategy in May 2020.
MEP chair Pascal Canfin, chair of Parliament's environment committee, welcomed the commitment to cut pesticide use with 50% and for 25% of farm products to be organic by 2030 as well as the 30% conservation target, but said the strategies must be transformed into EU law and implemented.
What has been done to safeguard biodiversity and endangered species in Europe?
EU efforts to improve biodiversity are ongoing under the 2020 Biodiversity Strategy, which was introduced in 2010.
The EU's 2020 Biodiversity Strategy
Additionally, the European Life programme brought for example the Iberian Lynx and the Bulgarian lesser kestrel back from near extinction.
The final assessment of the 2020 strategy has yet to be concluded, but according to the midterm assessment, approved by Parliament, the targets to protect species and habitats, maintain and restore ecosystems and make seas healthier were making progress, but had to speed up.
The objective to combat the invasion of alien species was well on track. In strong contrast, the contribution of agriculture and forestry to maintain and enhance biodiversity had made little progress.
The Natura 2000 network of protected nature areas in Europe has increased significantly over the past decade and now covers more than 18% of the EU land area.
Between 2008 and 2018, the marine Natura 2000 network grew more than fourfold to cover 360,000 km2. Many bird species have recorded increases in population and the status of many other species and habitats has significantly improved.
Despite its successes, the scale of these initiatives is insufficient to offset the negative trend. The main drivers of biodiversity loss – loss and degradation of habitat, pollution, climate change and invasive alien species – persist and many are on the increase, requiring a much greater effort.
The EU's 2030 Biodiversity Strategy
An important part of Commission President Ursula von der Leyen's Green Deal commitments, the Commission launched the 2030 Biodiversity Strategy, to go hand in hand with the Farm to Fork Strategy.
For the next 10 years, the EU will focus on an EU-wide network of protected areas on land and at sea, concrete commitments to restore degraded systems, enable change by making the measures workable and binding and take the lead in tackling biodiversity on a global level.
The new strategy outlining the EU ambition for the post-2020 global biodiversity framework was due to be adopted at the 15th UN Convention on Biological Diversity in October 2020 in China, which has been postponed.
Once adopted, the Commission plans to make concrete proposals by 2021.
As the world's forests continue to shrink, urgent action is needed to safeguard their biodiversity
Urgent action is needed to safeguard the biodiversity of the world's forests amid alarming rates of deforestation and degradation, according to the latest edition of The State of the World's Forests released today.
Published on the International Day for Biological Diversity (22 May), the report shows that the conservation of the world's biodiversity is utterly dependent on the way in which we interact with and use the world's forests.
The report was produced by the Food and Agriculture Organization of the United Nations (FAO) in partnership, for the first time, with the United Nations Environment Programme (UNEP), and technical input from the UN Environment Programme World Conservation Monitoring Centre (UNEP-WCMC).
It highlights that some 420 million hectares of forest have been lost through conversion to other land uses since 1990, although the rate of deforestation has decreased over the past three decades.
The COVID-19 crisis has thrown into sharp focus the importance of conserving and sustainably using nature, recognizing that people's health is linked to ecosystem health.
Protecting forests is key to this, as they harbour most of the Earth's terrestrial biodiversity. This report shows that forests contain 60,000 different tree species, 80 percent of amphibian species, 75 percent of bird species, and 68 percent of the Earth's mammal species.
FAO's Global Forest Resources Assessment 2020, noted in the report, found that despite a slowing of the rate of deforestation in the last decade, some 10 million hectares are still being lost each year through conversion to agriculture and other land uses.
"Deforestation and forest degradation continue to take place at alarming rates, which contributes significantly to the ongoing loss of biodiversity," FAO Director-General, QU Dongyu, and the Executive Director of UNEP, Inger Andersen, said in the foreword.
The report presents a comprehensive overview of forest biodiversity, including world maps revealing where forests still hold rich communities of fauna and flora, such as the northern Andes and parts of the Congo Basin, and where they have been lost.
Conservation and sustainable use:
In this report, a special study from the Joint Research Centre of the European Commission and the US Forest Service found 34.8 million patches of forests in the world, ranging in size from 1 hectare to 680 million hectares. Greater restoration efforts to reconnect forest fragments are urgently needed.
As FAO and UNEP prepare to lead the United Nations Decade on Ecosystem Restoration from 2021 and as countries consider a Global Biodiversity Framework for the future, Qu and Andersen both expressed their commitment for increased global cooperation to restore degraded and damaged ecosystems, combat climate change and safeguard biodiversity.
"To turn the tide on deforestation and the loss of biodiversity, we need transformational change in the way in which we produce and consume food," said QU and Andersen. "We also need to conserve and manage forests and trees within an integrated landscape approach and we need to repair the damage done through forest restoration efforts."
The report notes that the Aichi Biodiversity Target to protect at least 17 percent of the Earth's terrestrial areas by 2020 has been achieved for forests, although progress is still required to ensure the representativeness and effectiveness of such protection.
A study conducted by UNEP-WCMC for this report shows that the largest increase in protected forest areas occurred in broadleaved evergreen forests – such as those typically found in the tropics. Furthermore, over 30 percent of all tropical rainforests, subtropical dry forests and temperate oceanic forests are now located within protected areas.
Jobs and livelihoods:
Millions of people around the world depend on forests for their food security and livelihoods.
Forests provide more than 86 million green jobs. Of those living in extreme poverty, over 90 percent are dependent on forests for wild food, firewood or part of their livelihoods. This number includes eight million extremely poor, forest-dependent people in Latin America alone.