UNEP steps up work on zoonotics, protecting environment to reduce pandemic risks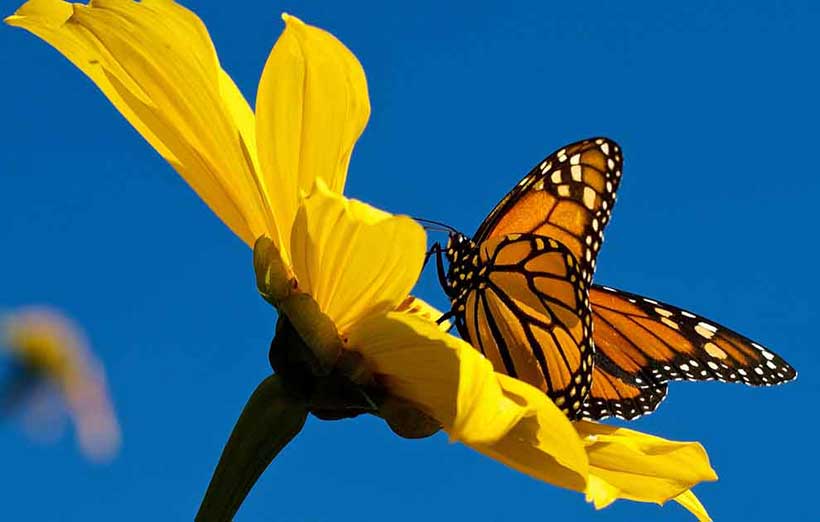 The United Nations Environment Programme (UNEP) is stepping up its work on mapping zoonotic threat and protecting the environment to reduce the risk of future pandemics, such as the COVID-19 crisis currently sweeping the globe.
In Working With the Environment to Protect People, released today, UNEP lays out how it is adjusting its work in response to COVID-19 through supporting nations and partners to "build back better" – through stronger science, policies that back a healthier planet and more green investments.
UNEP's response covers four areas: helping nations manage COVID-19 waste, delivering a transformational change for nature and people, working to ensure economic recovery packages create resilience to future crises, and modernizing global environmental governance.
"In COVID-19, the planet has delivered its strongest warning to date that humanity must change," said UNEP Executive Director Inger Andersen. "Shutting down economies is a short-term response to this warning. It cannot endure. Economies that work with nature are critical to ensure that the world's nations thrive."
To support nations in their efforts to address the socio-economic and environmental impacts of COVID-19, UNEP will coordinate its work with the rest of the UN system. Examples of interventions include:
Supporting decision makers to deal with the spike in hazardous waste – such as personal protective equipment, electronics and pharmaceuticals – in a way that does not further damage human health or the environment.
A zoonotic risk and response programme to improve countries' ability to reduce threats through nature-positive approaches – including a new global mapping of risks from the unregulated wildlife trade, habitat fragmentation and biodiversity loss.
Promoting expanded opportunities for investing in nature and sustainability as part of the response to the COVID-19 crisis – including through existing funds UNEP manages and economic stimulus packages that countries are planning.
Reaching real economy actors to rebuild, scale up and accelerate sustainable consumption and production, and create new green job – including reaching businesses through partnerships with UN agencies, finance, government and private sector institutions, and revitalizing markets and supply chains for green and sustainable products.
Reviewing the implications of moving environmental governance and multilateralism towards virtual, and thus lower environmental footprint, meeting platforms.
"The idea that a thriving natural world is essential to human health, societies and economies has always been central to UNEP's work," said Andersen. "But now UNEP must provide even more support to countries as they reduce the risks of future pandemics by restoring lost ecosystems and biodiversity, fighting climate change and reducing pollution."
More Than 2.5 Billion Trees to be Conserved, Restored, and Grown by 2030
Companies from across sectors are working to support healthy and resilient forests through the World Economic Forum's 1t.org trillion tree platform. With the launch of 1t.org's global pledge process this September, over 20 companies have pledged to conserve, restore and grow more than 2.5 billion trees in over 50 countries by 2030.

The trillion trees goal does not replace net-zero emission programmes – business and industries still need to decarbonize to meet our climate targets. 1t.org was launched to support the growing momentum around nature-based solutions, to mobilize the global restoration community and to empower anyone who wants to play a part. The community shares best practices, promotes responsible forestry practices, and scales solutions to have global impact.

Nicole Schwab, Co-Director, Platform to Accelerate Nature-Based Solutions, World Economic Forum said: "We are at a tipping point. It is our collective responsibility to leave behind a planet that is habitable for future generations. The private sector has a key role to play in bringing their expertise to the table and investing in natural climate solutions, such as restoration. It is encouraging to see more and more companies embracing this needed transition towards net-zero, nature-positive business models."

The initial wave of companies making global pledges to 1t.org include: Amazon, APRIL Group, AstraZeneca, Brambles, Capgemini, Clif Bar, Daterra Coffee, Eni, HP Inc., Iberdrola, Mastercard, Nestle, PepsiCo, Salesforce, SAP, Shell, Suzano, Teck Resources Ltd., tentree, Travelers, Unilever, UPS, VMware, and Zurich Insurance Group. Their pledges can be viewed here as of Thursday 23 September at 16:15 CEST.

"Pledging to 1t.org was a natural fit for UPS," said Nikki Clifton, president of social impact and The UPS Foundation. "UPS's commitment to plant more than 50 million trees by 2030, in alignment with the United Nations Sustainable Development Goals, is promoting global equity and well-being for underserved communities in cities and developing countries worldwide. It's another example of UPS's 543,000 employees moving our world forward by delivering what matters."

Companies also work collaboratively through the 1t.org Corporate Alliance to drive impact by committing to leadership, action, integrity, transparency and learning. The alliance allows companies to jointly tackle common challenges and connects companies with 1t.org's community of innovators, partners and regional chapters.

"1t.org Corporate Alliance discussions have given us valuable insights into how other companies are devising and managing their own restoration and conservation projects. The platform provides a great space for mutual learning and ideas," said Craig Tribolet, Head of Sustainability Operations, APRIL Group. "1t.org also allows us to share updates on our own journey to champion thriving landscapes, as part of our production-protection approach, and on the progress we have made against our long-term sustainability commitments," he said.

How Trees Can Play Their Part

Healthy and resilient trees and forests are one part of the efforts needed to combat climate change. Studies have shown trees can reduce urban heat island effects by up to 5°C and energy costs by $7.8 billion a year. Globally, sustainable management of forests could create $230 billion in business opportunities and 16 million jobs worldwide by 2030. From a health perspective, trees absorb 17.4 million tons of air pollutants a year, helping to prevent 670,000 cases of asthma and other acute respiratory symptoms annually. The chance of extreme wildfires occurring also decreases dramatically when forests are managed properly by, for example, growing specially-selected tree species in burned areas and using novel planting techniques for resilience to future wildfires. 

1t.org encourages all corporations that have set a Paris Agreement-aligned emissions reduction target to get in touch and submit a pledge.

Paris climate deal could go up in smoke without action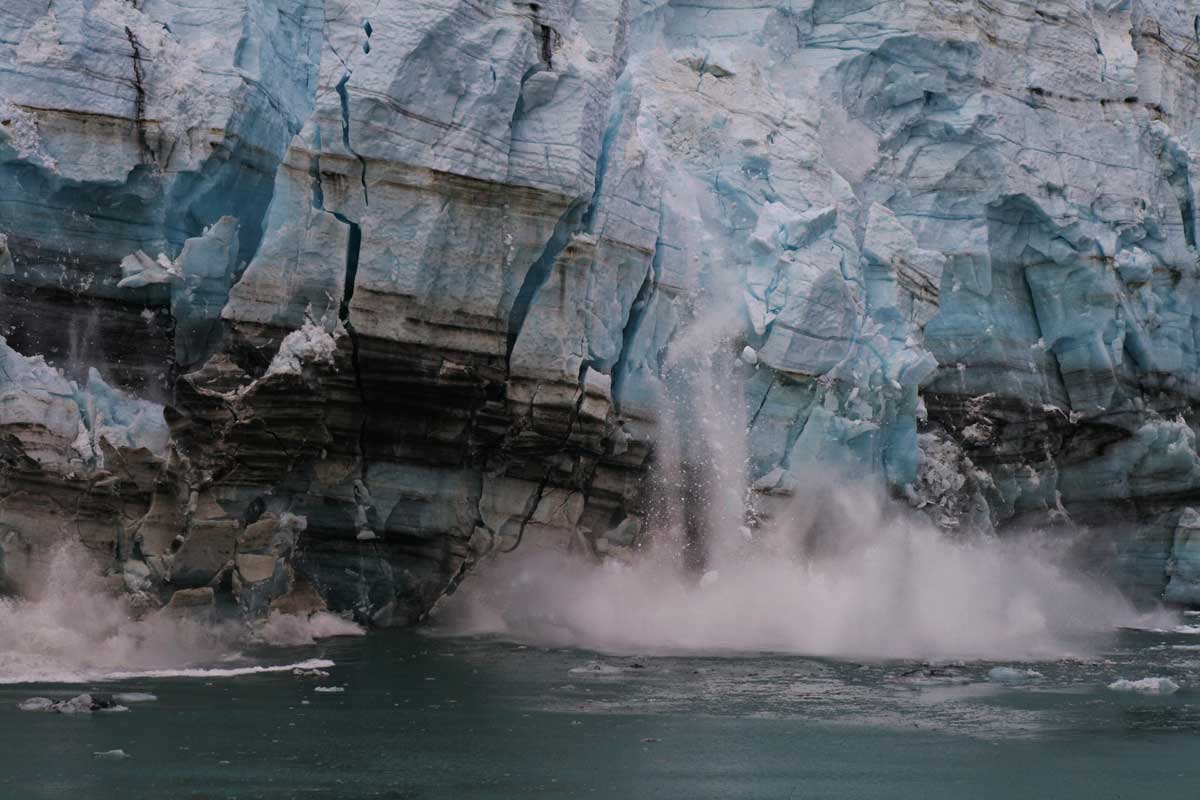 Unless wealthy nations commit to tackling emissions now, the world is on a "catastrophic pathway" to 2.7-degrees of heating by the end of the century, UN Secretary General António Guterres warned on Friday.
This is far beyond the one to 1.5 degree Celsius threshold, agreed by the international community as part of the 2015 Paris Agreement.
The UN chief's remarks came after the UN's climate agency (UNFCCC) published an update on national climate action plans (officially known as Nationally Determined Contributions or NDCs) submitted by the 191 countries which signed Agreement.
The report indicates that while there is a clear trend that greenhouse gas emissions are being reduced over time, nations must urgently redouble their climate efforts if they are to prevent disastrous global heating in the future.
Not enough
The document includes updates to the NDCs of 113 countries that represent around 49% of global emissions, including the nations of the European Union and the United States.
Those countries overall expect their greenhouse gas emissions to decrease by 12% in 2030 compared to 2010. "This is an important step," the report points out, but insufficient, as highlighted by Mr. Guterres at Friday's Forum of Major Economies on Energy and Climate, hosted by the President of the United States, Joe Biden
"We need a 45 per cent cut in emissions by 2030, to reach carbon neutrality by mid-century…It is clear that everyone must assume their responsibilities", he emphasized.
70 countries indicated their embrace of carbon neutrality goals by around the middle of the century. If this materializes, it could lead to even greater emissions reductions, of about 26% by 2030, compared to 2010, the report explains.
Code Red
However, with national plans staying the way they are right now for all 191 countries, average global emissions in 2030 compared to 2010, instead of decreasing, will increase by around 16%.
According to the latest IPCC findings, that would mean that unless climate action is taken immediately, it may lead to a temperature rise of about 2.7C, by the end of this century.
"The recent report of the Intergovernmental Panel on Climate Change (IPCC) was a code red for humanity. But it also made clear that it is not too late to meet the Paris Agreement 1.5-degree target. We have the tools to achieve this target. But we are rapidly running out of time", the UN chief highlighted.
The challenge
The Secretary General highlighted a particular challenge: energy still obtained from coal. "If all planned coal power plants become operational, we will not only be clearly above 1.5 degrees – we will be well above 2 degrees. The Paris targets would go up in smoke".
Mr. Guterres urged the creation of "coalitions of solidarity" between countries that still depend heavily on coal, and countries that have the financial and technical resources to support transitions to cleaner energy sources.
Without pledges and financial commitments from industrialised nations to make this happen, "there is a high risk of failure of COP26", Mr. Guterres continued, referring to the pivotal UN Climate summit in Glasgow in six weeks' time.
"G20 nations account for 80% of global emissions. Their leadership is needed more than ever. The decisions they take now will determine whether the promise made at Paris is kept or broken", he warned.
There's still time
Patricia Espinosa, Executive Secretary of UN Climate Change, clarified during a press conference that countries can submit or update their national plans "at any time", including in the run-up to COP26.
The agency highlighted some good news. The new or updated plans included in the report, show a marked improvement in the quality of information presented, for both mitigation and adaptation, and tend to be aligned with broader long-term, low-emission development goals, the achievement of carbon neutrality, national legislative/regulatory/planning processes, and other international frameworks such as Sustainable Development Goals (SDGs).
The UN chief was clear that by COP26, all nations should submit more ambitions plans that help to place the world on a 1.5-degree pathway.
"We also need developed nations to finally deliver on the US100 billion commitment promised over a decade ago in support to developing countries. The Climate Finance report published today by the Organisation for Economic Co-operation and Development (OECD) shows that this goal has not been reached either".
A sizeable number of national climate plans from developing countries, which define targets and actions to reduce emissions, contain conditional commitments which can only be implemented with access to enhanced financial resources and other support.
Stop ignoring science
For Mr. Guterres, the fight against climate change will only succeed if everyone comes together to promote more ambition, more cooperation and more credibility.
"No more ignoring science. No more ignoring the demands of people everywhere. It is time for leaders to stand and deliver, or people in all countries will pay a tragic price".
Act now to slow climate change and protect the planet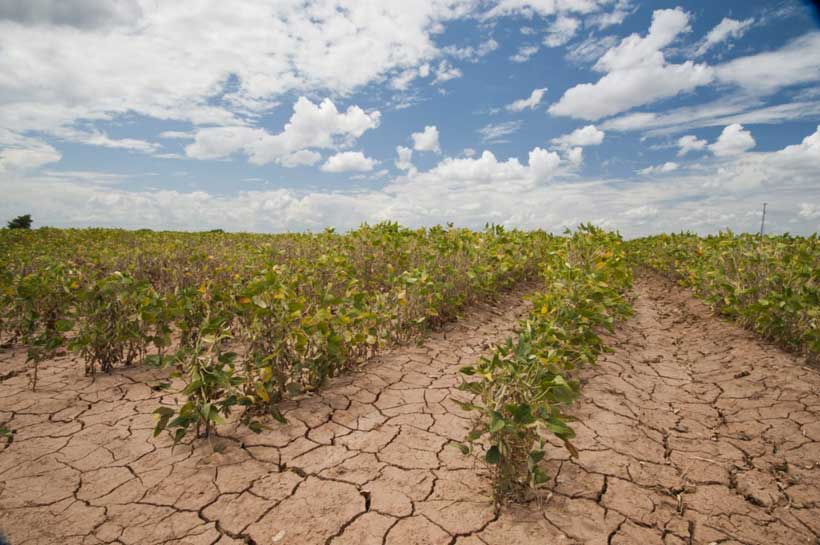 The ozone layer – a fragile shield of gas that protects the Earth from the harmful rays of the sun – is "on the road to recovery", the UN chief said on Thursday in his message for the World Ozone Day.
Crediting the Montreal Protocol, which "began life as a mechanism to protect and heal the ozone layer", Secretary-General António Guterres said that over the course of three decades, "it has done its job well".
The multilateral treaty to phase out ozone-depleting substances has, by healing the hole in the ozone layer, protected human health, economies and ecosystems.
"The cooperation we have seen under the Montreal Protocol is exactly what is needed now to take on climate change, an equally existential threat to our societies", he said.
Until the protocol, old equipment such as building insulation foam, fridge-freezers and other cooling systems, were manufactured using ozone-destroying chlorofluorocarbons, or CFCs, which leaked the damaging gas into the atmosphere as equipment deteriorated.
Other critical services
This year's World Ozone Day highlights that the landmark environmental agreement also slows down climate change and helps to boost energy efficiency for cooling products such as freezers, which then also contributes to food security.
"The Montreal Protocol is more than just an example of how multilateralism can and should work, it is an active tool to help meet our global vision for sustainable development", said the UN chief.
And under the Kigali Amendment to the Protocol, nations have committed to phase down hydrofluorocarbons (HFCs), powerful greenhouse gases used as coolants, which are less harmful than CFCs as they contain hydrogen, but are nonetheless still an ozone risk.
When fully implemented, the Kigali Amendment could prevent 0.4 degrees Celsius of global warming this century.
"Furthermore, as we prepare for the Food Systems Summit this month, we are reminded that the Kigali Amendment can also help us to increase food security", flagged Mr. Guterres, explaining that by reducing HFCs, increasing energy efficiency and creating more ozone and climate-friendly technologies, "the Kigali Amendment can bring sustainable access to vital cooling services to millions of people".
These services would reduce food loss in developing countries, where it often spoils before reaching markets.
Getting produce from farmers to where it is needed would, in turn, help reduce hunger, poverty and the environmental impact of the agricultural sector.
Another important benefit of expanding access to safe cooling systems, is to store medicines and vaccines, including those needed to end the COVID-19 pandemic.
"The Montreal Protocol and the Kigali Amendment show us that by acting together, anything is possible", said the UN chief. "So let us act now to slow climate change, feed the world's hungry and protect the planet that we all depend on".
Work continues
Although the Montreal Protocol marked "a critical turning point", it was not a one-time fix, according to the UN Environment Programme (UNEP).
The work continues, with scientists still providing the first line of defence.
UNEP leads a joint effort of over 100 governments, businesses and development organizations that supports countries and industry in tackling growing cooling demand, while contributing to the Paris Agreement, Montreal Protocol and Agenda 2030 called the Cool Coalition.
Together with its partners, the Coalition fosters advocacy, knowledge and action to accelerate the global transition to efficient and climate-friendly cooling.
In 1994, through resolution 49/114, the General Assembly proclaimed 16 September as the International Day, commemorating the signing of the Montreal Protocol in 1987.