Covid-19 recovery fund must be embedded in EU long-term budget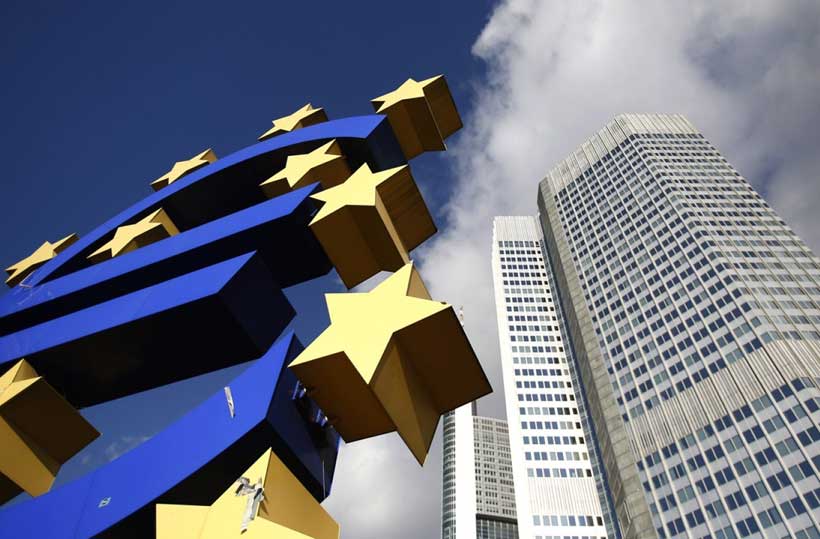 MEPs discuss plans to reboot Europe's economy in light of Covid-19 on Wednesday and vote on a resolution later in the week. Learn more in our interview.
The coronavirus outbreak is testing the EU in ways that would have been unthinkable only months ago. Along with the human cost of lives lost, the hit to the EU economy has been severe. Ahead of a vote on plans to revise the EU's post-2020 budget, the chair of Parliament's budget committee Johan Van Overtveldt warned the economic recovery would be "slow and gradual" and that the prediction of a 7.5% decline in economic activity this year is a "mild forecast".
EU response to the coronavirus
In an interview on Parliament's Facebook page, the Belgian ECR member noted there is still a great deal of incertitude: "Not even in wartime has economic life come to a halt with such suddenness. There is so much uncertainty: will there be a relapse? Will there be a second round of lockdowns? What will the mood of investors and consumers be?"
Since the outset, the EU has been mobilising all means available to help member states reinforce their health sectors and mitigate the socio-economic impact of the virus. Parliament has also called for a larges-cale recovery package to support Europe's economy after the crisis. Van Overtveldt stressed that this must be embedded in the EU's long-term budget: "The recovery fund should be substantial but it should also be part of the next [ budget], for 2021-2027 and not something apart."
Need for contingency plans
With the EU's current long-term budget set to end in December, Van Overtveldt underlined the importance of a contingency plan in case of failure to reach agreement on the post-2020 budget in time: "When we get into June, time becomes short to get the [budget] approved and up and running in time and a discontinuity of current EU programmes would be very bad for citizens and for the reputation and political coherence of the EU."
The budget committee chair urged other EU institutions to take note of Parliament's stance: "The consent of Parliament has to be obtained and that surely is much less a sure thing than it was with the outgoing [long-term budget], so the Commission and Council should take notice of what the Parliament is aiming for. In the interest of citizens, Parliament will ensure that the [long-term budget] and recovery fund are the best possible responses to the severe crisis we see now and that will have consequences for many years."
Solidarity and responsibility
Commenting on comparisons between the Covid-19 recovery and the post-war Marshall Plan, Van Overtveldt said: "At this point, what has been done by Europe and certainly when the recovery fund to the tune of let's say €1 trillion comes on top, we will be doing more than was done with the Marshall Plan."
The European Commission is expected to table proposals on the recovery fund shortly, but there are already deep divisions on, for example, whether countries should be given loans or grants. In order to find a solution that can be agreed by all sides, Van Overtveldt said there must be a compromise: "There has to be solidarity, certainly, vis-à-vis the countries hardest hit by Covid-19, but there also has to be responsibility. Just throwing money around is never a solution. The big challenge will be to find the right balance."
Greening the economy
The need for a significant stimulus to reboot the EU economy comes at a time when voices calling for increased green investment are also on the rise. Parliament is insisting that climate action is at the core of the post-pandemic recovery. Van Overtveldt described the Commission's Green Deal as "a start", but warned that the proposals are "incomplete and dangerously underfinanced".
He also referred to the potential for "greening" the EU economy through agriculture and cohesion funding which account for roughly two thirds of the EU budget. He stressed the importance of improving the resilience of the EU economy, and making it better equipped to deal with emergencies like Covid-19: "What it's all about at the end of the day is what you can achieve to increase the wellbeing and welfare of EU citizens. That's the only relevant issue."
Parliament votes this week on a resolution on the EU's planned new long-term budget. To ensure democratic scrutiny and accountability, MEPs will insist on safeguarding Parliament's role.
MEPs are also expected to request that the Commission prepares a contingency plan to avoid disruption for farmers, companies and organisations counting on EU funds in the event that approval of the long-term budget is delayed.
Abu Akleh shooting: fatal shot came from Israeli forces
Israeli forces were behind the fatal shooting of Al Jazeera journalist Shireen Abu Akleh in the West Bank – not indiscriminate Palestinian firing – the UN human rights office, OHCHR, alleged on Friday.
Ms. Akleh – an experienced television journalist familiar with reporting in the Occupied Palestinian Territories – was killed on 11 May, as she attempted to report on an arrest operation by Israeli Security Forces and clashes in Jenin refugee camp in the northern occupied West Bank.
'Deeply disturbing'
"More than six weeks after the killing of journalist Shireen Abu Akleh and injury of her colleague Ali Sammoudi in Jenin on 11 May 2022, it is deeply disturbing that Israeli authorities have not conducted a criminal investigation," said OHCHR spokesperson Ravina Shamdasani.
Following OHCHR's own probe into the incident, Ms. Shamdasani added that "this monitoring from our Office is consistent with many findings out there that the shots that killed her came from Israeli Security Forces".
Rejecting that conclusion, a statement issued by the Israeli mission in Geneva insisted that it was not yet possible to conclude who was responsible, in view of the Palestinian Authority's "refusal to conduct a joint investigation and hand over the bullet".
Final moments
Speaking to journalists in Geneva, Ms. Shamdasani described Ms. Akleh's final moments, with her colleague, Ali Sammoudi.
"At around half past six in the morning, as four of the journalists turned into the street leading to the camp, wearing bulletproof helmets and flak jackets with 'PRESS' markings, several single, seemingly well-aimed bullets were fired towards them from the direction of the Israeli Security Forces. One single bullet injured Ali Sammoudi in the shoulder, and another single bullet hit Abu Akleh in the head and killed her instantly."
Highlighting how the OHCHR probe had followed the methodology used in many other country situations, Ms. Shamdasani explained that there was no evidence of activity by armed Palestinians close by.
Ms. Akleh and her colleagues "had proceeded slowly in order to make their presence visible to the Israeli forces deployed down the street", Ms. Shamdasani said. "Our findings indicate that no warnings were issued and no shooting was taking place at that time and at that location."
Every angle
She added: "We've inspected photo, video, audio material, we've visited the scene, we've consulted with experts, and we've looked at official communications; we've interviewed people who were also on the scene when Abu Akleh was killed…Based on this very vigorous monitoring, we find that the shots that killed Abu Akleh came from Israeli Security Forces and not from indiscriminate firing by armed Palestinians."
After Ms. Abu Akleh was shot, "several further single bullets were fired as an unarmed man attempted to approach her body and another uninjured journalist sheltering behind a tree," the OHCHR official continued. "Shots continued to be fired as this individual eventually managed to carry away Abu Akleh's body."
UN High Commissioner for Human Rights Michelle Bachelet has urged the Israeli authorities to open a criminal investigation into the killing of Ms. Abu Akleh and into all other killings and serious injuries by Israeli forces in the West Bank.
Since the beginning of the year, OHCHR said that it had verified that Israeli Security Forces had killed 58 Palestinians in the West Bank, including 13 children.
"International human rights law requires prompt, thorough, transparent, independent and impartial investigation into all use of force resulting in death or serious injury," said Ms. Shamdasani. "Perpetrators must be held to account."
Israel has rejected the findings of the OHCHR probe, adding that the Palestinian Authority has not handed over the bullet that killed Ms. Abu Akleh.
EU-UNIDO projects highlight gender equality as key to climate action
Ensuring that women and girls equally lead, participate in and benefit from environmental action are key priorities for the European Union (EU) and the United Nations Industrial Development Organization (UNIDO). Speaking at an event held in connection with the Stockholm+50 conference, three women who participate in EU-UNIDO projects around the world told their stories.
Opening the event, Gerd Müller, UNIDO Director General, and Virginijus Sinkevičius, European Commissioner for Environment, Oceans and Fisheries, both underlined that a healthy planet is impossible if gender inequalities persist. Therefore, women's voices as leaders of circular economy, climate technologies and environmental preservation must be recognized and amplified.
Three projects from the EU-UNIDO cooperation portfolio were highlighted during the event.
Amira Saber, Member of the Egyptian Parliament and Secretary General of the Foreign Relations Committee, participates in the Parliamentary action on climate and energy project, which helps catalyze greater engagement of women MPs in renewable energy, energy access and sustainable transport issues. She said that "voices of women are not well represented in the issue of climate change, neither as negotiators, nor as policymakers. Through my NGO, which was founded to close the gap between civil society organizations and policymakers, we've been helping with many trainings to build the capacity of women-led organizations, to train women, to give them data and to help implement their projects on the ground."
She continued, "I want all the women figures in senior policymaking who are influential in their countries and in their surroundings to understand and to stand very solid on the importance of the critical issues, which we're talking about: climate change."
Lep Mary, a Cambodian business owner, is part of the CAPFISH project, which supports the Cambodian government's efforts to achieve sustainable development, climate resilience and inclusivity of the country's freshwater and marine fisheries resources. Mary noted that "with the support of the UNIDO-CAPFish project, we are able to address most of our challenges related to food safety compliance while enhancing capacity of our suppliers along the value chain on food safety practices. The support will also help to improve environment plans regarding waste management and the safety of workers."
The Youth Rising project supports vocational education and training for young people in Liberia. Esther Gheh Isatta Javillie, who is part of the project, said that "the local carpenter producers are all-male. We have this stereotype in Liberia that technical and vocational education and training (TVET) is really for males".
The event was organized by UNIDO and the EU in association with the Stockholm+50 conference, which commemorates the 1972 UN Conference on the Human Environment and celebrates 50 years of global environmental action. It was moderated by Cecilia Ugaz Estrada, Director of UNIDO's Office for Gender Equality and Empowerment of Women.
New Project Will Support Improved Mobility and Accessibility in Indonesia's Bandung
The World Bank's Board of Executive Directors has approved the $224 million Indonesia Mass Transit (MASTRAN) Project on May 20, 2022. The project will support improved urban mobility and accessibility in key cities while strengthening the country's institutional capacity for mass transit development.
The project, which is aimed at improving transportation efficiency for Indonesia's fast-growing urban populations and provide public transportation alternatives to cars and motorbikes, will finance development of bus rapid transit (BRT) systems in the metropolitan areas of Medan, North Sumatra, and Bandung, West Java.
"With the active participation and cooperation of the local government, we will create an environmentally friendly urban mass transportation system by lowering the usage of private vehicles in order to promote community mobility and access to new possibilities that are in accordance with the National Medium-Term Development Plan's goals via the implementation of MASTRAN project," said Budi Karya Sumadi, Minister of Transport of the Republic of Indonesia at the National Public Transportation Movement event.
The metropolitan areas of Medan and Bandung were selected as pilot cities under the project based on readiness and viability. Greater Bandung is the third largest urban agglomeration in Indonesia and Bandung City was ranked as the second most congested of 38 Indonesian cities in a recent World Bank study. The Mebidang area, which covers Medan, the capital of North Sumatra Province, the city of Binjai, and the district of Deli Serdang, is the largest metropolitan area outside of Java, and the fourth largest metropolitan area in the country. It ranked third most congested among Indonesian cities in the World Bank study.
The success of the project will be evaluated based on reduced travel times for users of public transportation, increased numbers of riders, greater satisfaction regarding safety and security, and a higher percentage of women employed in BRT system operations. The project is also intended to support the establishment of national and sub-national agencies that are able to plan, develop, and manage mass transit systems in Indonesia. The project will facilitate reductions in greenhouse gas emissions through avenues such as a shift to more fuel-efficient vehicles, shift from personal modes to public transport, reduced congestion, and expected electrification of the BRT fleet, and transit-oriented-development impacts over the longer term.
"Almost 60 percent of Indonesia's GDP comes from urban areas, so mobility in cities is crucial to ensuring economic competitiveness," said Satu Kahkonen, Country Director for World Bank in Indonesia and Timor-Leste. "This project will strengthen the collaboration between Indonesia's central and local governments and improve the technical expertise needed to plan and operate urban transport systems. By upgrading the quality of public transportation, the project will offer alternatives to motorcycles and cars and rein in pollution and congestion."
In addition to support from the World Bank, the project will receive financial support from the Indonesian government, Agence française de développement (AFD), and the private sector, bringing the total financing to US$364 million.