Reuniting with Birth Family: How to Search for your Biological Relatives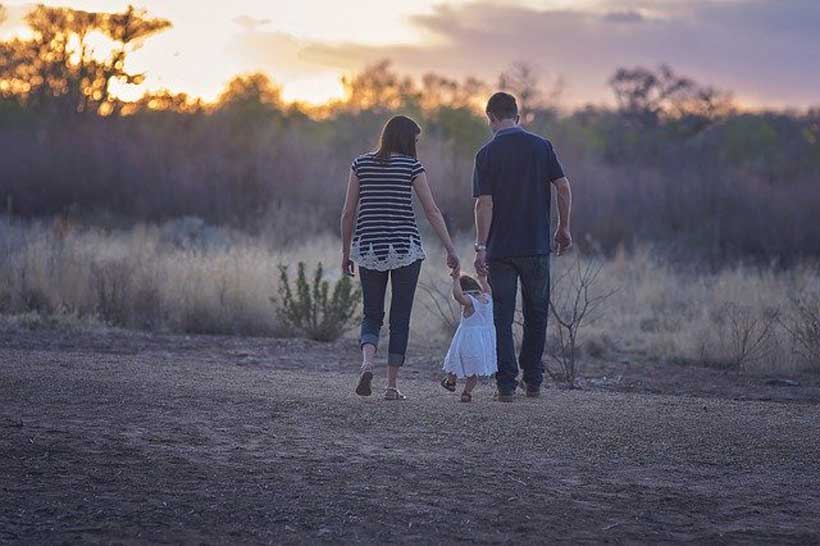 Adoption in the United States is much more common than people think. According to the US Census Bureau, one in every twenty-five families with children have adopted. Around 2% of the people have adopted, but more than a third have considered adopting a child. 100 million people in the United States have direct contact with adoption in their immediate family (either adopting themselves, being adopted, or placing children). In recent years, there is a tendency of more openness to the topic and somewhat between 60 and 70 percent of adoptions being "open" which means that there is some sort of disclosure between parents and children about their adoption.
A lot of people that figure out that they were adopted develop, at some point in their lives, the interest or need to know who their biological relatives are. For some, it is about knowing where their roots are or understanding why they could not be taken care of, for others is about the information on medical predispositions or conditions. Others might want a fresh start or build new connections for their children. For many, this can be a stressful and very emotional process. Here you can find a very helpful guide to help you by delineating some of the most effective ways to search for your biological relatives.
1. Prepare yourself emotionally and be aware of the reasons why you start the search
This first step should not be overlooked since reuniting with biological relatives can be very intense. It is recommended that you hear experiences from other people that have gone through the same process. The Center for Adoption Support and Education (C.A.S.E.) offered a very interesting webinar that goes in-depth into the preparation process. It might be also useful to reach support groups. The Child Welfare Information Gateway offers a directory of state-specific groups. Of course, relying on emotional support from friends and family will also be essential in this process.
2. Gather existing information and existing documents
After making sure that you have devised ways for protecting yourself emotionally, it is time to get to the practical matters. Where to start? The very first step in the process is gathering all the information that you have about your biological relatives. The specific means you will need to use will depend upon the information that you already have.
You should start by reaching to your adoptive parents and ask them about information about the adoption agency. Documents that might be useful will be any hospital records and your amended birth certificate. An amended birth certificate is issued after an adoption is finalized and puts the names of the adoptive parents instead of the biological ones. Several States in the USA provide access to original birth certificates which could provide you the valuable information about the name of your biological parents. In case that your state is not one of those that directly gives access to your original birth certificate, you can appeal to a court petition. In general, it is very advisable to get acquainted with the most important State Laws concerning adoption and access to records.
3. Develop a Search Strategy
Depending on the amount of information that you have at each point of your search, you will want to make use of one of the following search means. Some of them only work if you have the names of any of your relatives or at least someone that you know had contact with them.
– Register at reunion registries
There are several organizations that offer "reunion registries". Passive registries (or also known as mutual consent registries) will help connect both parties only when both sides registered. Although it is a long shot, it is usually worth trying this means since this service is usually free of charge. Active registries are organized by private groups that will help you look for your biological relatives for a fee. The Child Welfare Information Gateway offers a useful search tool.
– Search through social media
The internet offers entirely new ways of communication and interaction. Now almost every person in the United States uses the internet on a daily basis. We all have different accounts and profiles that will be useful if you want to find someone. Try all possible combinations of the information that you have both for your relatives and for the people you think might have some information on them. For example: name, name + birth city, name + school, name + workplace, name + degree of education.
– Do a background search
Whenever you have the name of any of your biological relatives or of anyone that knows the, doing a background search is a very efficient way of finding a lot of information at once. For example, Nuwber offers the possibility of getting a full report with all publicly available data on a person which will include marital status, history of addresses, criminal records, business records, information about their workplace, evictions, and records on bankruptcy. This extra information might be very useful in the next step, where you will want to develop the right strategy to approach your biological family.
– Hire a professional
Whenever you cannot find any information that will help you start your search, the only thing left is to hire a professional person or group. Although they will ask for a fee, they usually rely on their experience to find relative in situations where information is scarce. For example, Search Angels is an organization that seeks to help you find your family using methods like DNA testing.
4. Design an appropriate way for first contact and reunion with your biological relatives
After going through the process of searching and once you have concrete ways of contacting biological relatives, it is very important that you take some time to decide on the most appropriate ways of contacting them and reuniting with them. In general, before meeting in person, it is generally advisable to contact them either online or through telephone. A meeting in person carries a bigger emotional load.
Clean Skies for Tomorrow Leaders: 10% Sustainable Aviation Fuel by 2030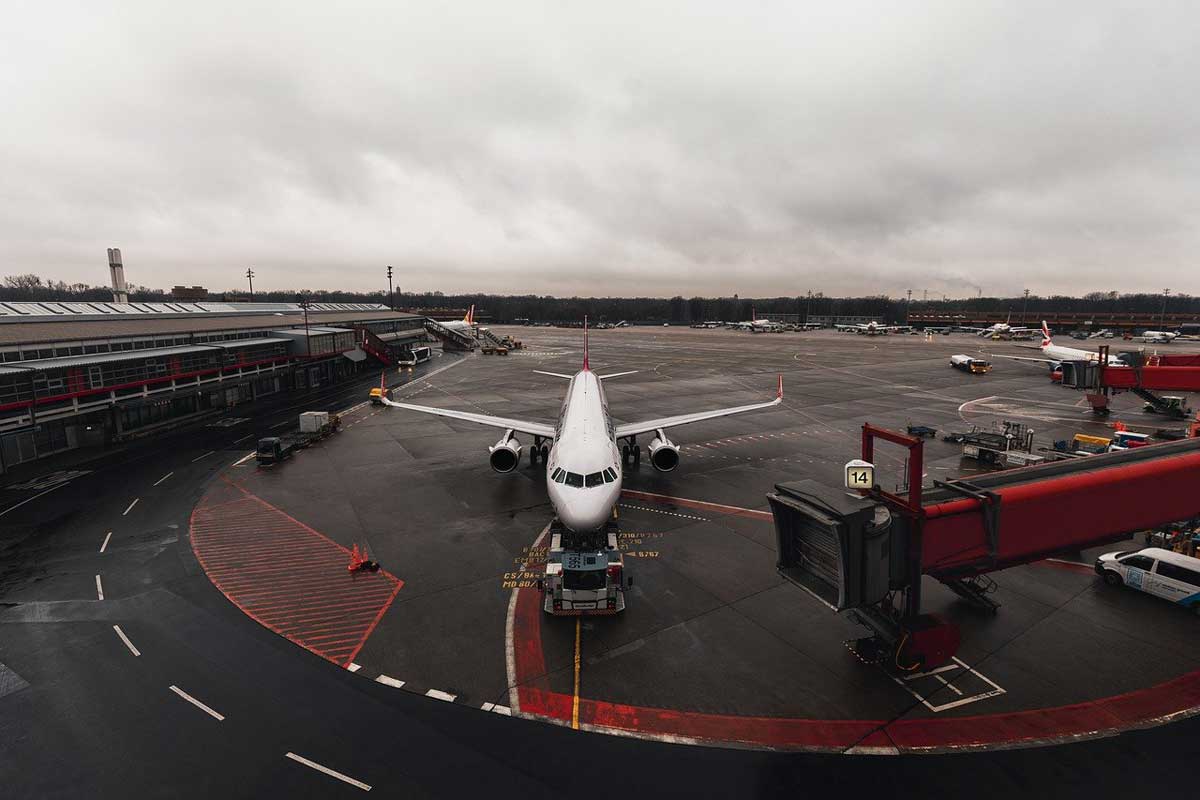 Today, 60 companies in the World Economic Forum's Clean Skies for Tomorrow Coalition – whose mission is to accelerate the deployment of sustainable aviation fuels (SAF) – achieved a milestone on the path to net-zero emissions by 2050 by working together to power global aviation with 10% SAF by 2030.
As aviation remains a "hard to abate" sector in reducing Green House Gas (GHG) emissions, strong climate action from the industry is particularly important as travel begins to return to pre-pandemic levels. Accelerating the supply and use of SAF technologies to reach 10% of global jet aviation fuel supply by 2030 is a significant move to put the aviation industry on the path to net-zero emissions.
This will only be possible through the concerted effort of industry leaders. The following organizations have signed the 2030 Ambition Statement:
Accenture
ACME
Airbus
Airports Council International
American Airlines
ANA Holdings Inc
Bangalore International Airport Limited (BIAL)
Bank of America
Biodiesel Association of India (BDAI)
Boeing
Boston Consulting Group
bp
British Airways
Caphenia
Carbon Engineering Ltd.
Cathay Pacific Airways
Council on Energy, Environment and Water (CEEW)
Deloitte
Delta Air Lines
Deutsche Post DHL Group
Dubai Airports
Enerkem
ENI
Fraport
Fulcrum BioEnergy
Heathrow Airport
Honeywell
Iberia
Indian Institute of Petroleum
International Airlines Group
Japan Airlines
KLM Royal Dutch Airlines
Kuehne+Nagel
LanzaJet
LanzaTech
McKinsey & Company
Neste
Norsk e-Fuel AS
Novo Nordisk AS
oneworld alliance
Ørsted
Praj Industries Limited
Punjab Renewable Energy Systems Pvt Ltd
PwC
Qatar Airways Group
Rolls-Royce
Royal Schiphol Group
San Francisco International Airport
Shell
SkyNRG
SpiceJet
Suncor
Sunfire
Sydney Airport
The Energy and Resources Institute (TERI)
TotalEnergies
United Airlines
Velocys
Virgin Atlantic
Visa Inc.
Signatory companies include airlines, airports, fuel suppliers and other aviation innovators from around the world. They also include non-aviation companies that rely on corporate air travel for their business operations, demonstrating that the responsibility of decarbonizing the industry lies with all those who depend on the aviation sector.
"Achieving our ambition will require commitment, innovation and cross-industry collaboration from a wide range of stakeholders," said Lauren Uppink Calderwood, Head of Aviation, Travel and Tourism at the World Economic Forum. "We are calling on governments, international organizations and others to work with us to take important steps forward through new policies, targeted investments and regulations that create a level playing field while incentivizing transformation."
This statement is also in full support of the UN High Level Climate Champions' 2030 Breakthrough Outcome for aviation, one of over 30 sectoral near-term targets that are critical to halving emissions by 2030 and delivering the promise of the Paris Agreement.
Achieving net-zero aviation
SAF is fully compatible with existing aircraft and is a viable industry solution in the transition to 2030 and beyond. Members of the Clean Skies for Tomorrow Coalition are championing the commercial scale of viable production of sustainable low-carbon aviation fuels (bio and synthetic) for broad adoption in the industry.
Actors across the aviation eco-system agree on the need to first reduce, as far as possible, the emissions caused by the sector. This reduction can be achieved through efforts including the optimization of routes, increased energy efficiency from aircraft design and improved ground operations. Stakeholders such as airports can play an increasingly important role in the adoption and uptake of SAF by developing SAF operational plans or kickstarting co-funding mechanisms.
Synthesized from sustainable, renewable feedstocks – such as municipal waste, agricultural residues and waste lipids, or developed through a power-to-liquid route – SAF has already fuelled more than 250,000 commercial flights.
Difficulties remain in getting SAF to scale up production due to its prohibitively high price gap with fossil-based jet fuel, resulting in a "chicken and egg" problem with supply and demand. Costs will fall if production scales up, but fuel providers are facing headwinds due to high price pressure on low SAF demand, and high risks associated with policy and investment uncertainty. Demonstrating sufficient demand and policy certainty will be crucial to building investor confidence, hence the power of this major commitment from the leading companies in the aviation energy value chain.
Sustainable Aviation Fuel Certificate (SAFc) system
To make this concerted effort possible, the Clean Skies for Tomorrow Coalition has developed a Sustainable Aviation Fuel Certificate (SAFc) system, a new accounting tool that will allow SAF emissions reductions to be claimed by travellers and cargo customers if they are willing to cover the higher costs.
The proposed system also handles fuel supply chain logistics by delivering SAF stock to airports nearest the production plants. With existing technologies and digital demand platforms such as the SAFc, best-practice sustainable aviation can reduce GHG emissions on a lifecycle basis by up to 80%.
The key to long-term net-zero aviation will be to incentivize demand for SAF-fuelled air travel. With this ambitious 10%-by-2030 coalition commitment, members are motivated to aggregate demand for carbon-neutral flying. Some are championing mechanisms including co-investment vehicles, industry-backed policy proposals, and creative value-chain stimulus programmes for corporate passenger and transport business customers.
Expert Thoughts
"Progressing the development and commercial deployment of sustainable aviation fuel (SAF) is crucial to decarbonising the aviation industry. We are investing heavily in the development of SAF and have partnerships with Velocys in the UK and LanzaJet in the US which could see us powering our flights with sustainable fuel as soon as next year," says Sean Doyle, British Airways' Chairman and CEO. "Earlier this month we were delighted to collaborate with bp to source enough sustainable aviation fuel with respect to all our flights between London, Glasgow and Edinburgh during COP26, substantially reducing the emissions associated with taking our customers to and from COP26 by up to 80% compared to traditional jet fuel. We need continued support from Government to scale up the development and use of SAF, which will be a game changer for our industry."
"Delta is looking to the future of sustainable aviation while addressing the current impact of our carbon emissions. It is why we committed to carbon neutrality in March of 2020 and why we have also committed to setting a science-based targets to align with the Paris Agreement," said Ed Bastian, CEO, Delta Air Lines. "This partnership with Clean Skies for Tomorrow builds a future for sustainable aviation by bringing together a coalition that will accelerate the supply and use of SAF technologies."
"Our announcement today to reach 10% SAF by 2030 emphasizes our commitment to the planet and prosperity. Upscaling SAF with a global approach will boost India's economy," Ajay Singh, Chairman & CEO, SpiceJet. "Accelerating the SAF industry with a global approach will bring opportunities for economic growth and transformation in India."
"We're proud to be joining forces with more than 50 companies collectively committing to powering global aviation with 10% sustainable aviation fuels by 2030. It's a crucial milestone towards achieving net zero flying by 2050," says Shai Weiss, CEO, Virgin Atlantic. "From partnering on sustainable aviation fuels with LanzaTech in 2011, to becoming a founding member of the Jet Zero Council, Virgin Atlantic has been leading on sustainability for more than 15 years. Our partnership with Clean Skies for Tomorrow is another step forward in accelerating the global transition to sustainable aviation."
Demand for Circular Economy Solutions Prompts Business and Government Changes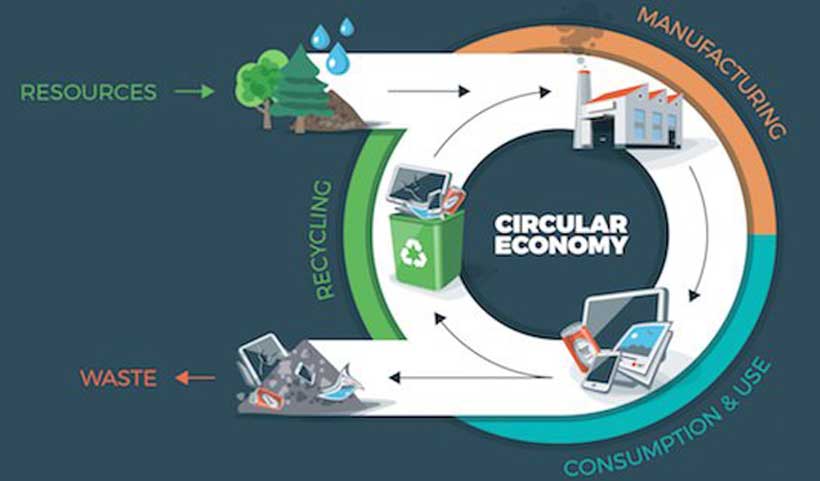 To truly tackle climate goals, the world must transform how it makes and consumes. To support this effort, circular economy initiative Scale360° has expanded its reach from 2 countries to 20 in 2021, taking its unique approach to circular innovation and collaboration to cities, regions and countries around the world, triggering key changes for businesses and governments in how circularity is prioritised and managed.
Scale360°, established in 2019, leverages innovation 'hubs' to bring together leaders in science, policy and business to trigger circular change. They use Scale360°'s unique, tested methodology – the Scale360° Circular Innovation Playbook – to deploy Fourth Industrial Revolution technologies to rethink consumption and production, helping to transform the pipeline of future innovations.
The rapid growth of Scale360° demonstrates the growing demand for guidance on how to enable circular change and collaboration. Highlights from 2021 include:
● Circular Shapers: This initiative, launched this year, mobilised young change-makers in 12 countries to transform their cities into centres of circular economy innovation. Circular Shapers are competitively selected from the Global Shapers Community, a network of young volunteers in 448 city-based hubs around the world.
● Germany: Scale360° Germany is designing a consumer campaign to educate consumers on the environmental impact of 'white goods' (e.g., washing machines, etc.) and empower consumers to lengthen the lifespan of their appliances. This project has been developed in collaboration with Kearney and the Circular Valley.
● Singapore: This new program will improve the conditions for circular scalability in Singapore by engaging Singapore's Deep Tech community and accelerating circular innovation collaborations between startups and corporates. Launched September 2021, this program was developed in collaboration with SGInnovate, a government-backed Deep Tech ecosystem builder and investor.
● Kenya, Bangladesh and India: In these countries, the 2030 Water Resources Group is leveraging Scale360° methodologies, tools and partnerships for scaling up circular economy solutions to improve water resource management in urban, industrial and agricultural sectors. 2030 Water Resources Group is a public-private-civil society partnership hosted by the World Bank Group.
● Argentina: McKinsey.org's flagship initiative Rethinking Recycling – in partnership with Red de Innovación Local (RIL), a network of 200+ Argentine cities' municipal decision-makers – will apply tools from Scale360°'s Circular Innovation Playbook to transform Argentine cities' municipal waste management at scale, aiming to deliver substantive volumes of recyclables and compostables to industry, while also enhancing job opportunities and cost savings for cities.
This momentum comes in addition to the continued evolution of existing programmes. This year, the UAE established a dedicated UAE Circular Economy Council comprising ministers and C-level representatives across public and private sectors. The newly formed cross-ministerial council aims to ensure circular thinking across government is prioritised not only within the Ministry of Climate Change and Environment, but also across the Cabinet, the Ministry of Economy, the Artificial Intelligence Office and local government entities in each emirate. The council serves as a board of advisors for Scale360° in the UAE, and provides a platform for government, business and civil society leaders to share best practices in circular innovation.
"With these changes in place, we can create truly resilient systems that strengthen economies while pursuing the latest innovations," said His Excellency Dr Abdullah Belhaif Al Nuaimi, UAE Minister of Climate Change and Environment and Chair of the UAE Circular Economy Council.
Chile's SOFOFA hub, with the support of the country's Ministry of Environment, is convening the country's largest industry groups together to accelerate circularity by integrating value chains within sectors such as mining, energy, pulp and paper, food and beverages and more. Additionally, entrepreneurs, innovators and civil society members are actively working together to collaborate and build new circular business models at this critical time for the environment and economies.
"Circularity as a concept is still relatively nascent in this region, despite the critical role it plays in helping us achieve our sustainability targets. This is something we hope to change as part of the global Scale360° network, by integrating circular innovation into our mission of building Singapore's Deep Tech economy," said Dr Lim Jui, CEO, SGInnovate.
Such efforts pave the way for collaborations between cities, countries and regions and much-needed system-wide change. "System-wide change requires a system-wide re-thinking of collaboration," said Shannon Bouton, President and CEO, McKinsey.org. "We are always partnering with those who are best placed to drive and scale change for maximum efficiency and impact."

The wider adoption of Scale360° principles sets the stage for a more circular future as leaders rethink innovation. Added Scale360°'s Global Lead, Helen Burdett: "With every city, country and region, we are building a flywheel for change."
More Than 2.5 Billion Trees to be Conserved, Restored, and Grown by 2030
Companies from across sectors are working to support healthy and resilient forests through the World Economic Forum's 1t.org trillion tree platform. With the launch of 1t.org's global pledge process this September, over 20 companies have pledged to conserve, restore and grow more than 2.5 billion trees in over 50 countries by 2030.

The trillion trees goal does not replace net-zero emission programmes – business and industries still need to decarbonize to meet our climate targets. 1t.org was launched to support the growing momentum around nature-based solutions, to mobilize the global restoration community and to empower anyone who wants to play a part. The community shares best practices, promotes responsible forestry practices, and scales solutions to have global impact.

Nicole Schwab, Co-Director, Platform to Accelerate Nature-Based Solutions, World Economic Forum said: "We are at a tipping point. It is our collective responsibility to leave behind a planet that is habitable for future generations. The private sector has a key role to play in bringing their expertise to the table and investing in natural climate solutions, such as restoration. It is encouraging to see more and more companies embracing this needed transition towards net-zero, nature-positive business models."

The initial wave of companies making global pledges to 1t.org include: Amazon, APRIL Group, AstraZeneca, Brambles, Capgemini, Clif Bar, Daterra Coffee, Eni, HP Inc., Iberdrola, Mastercard, Nestle, PepsiCo, Salesforce, SAP, Shell, Suzano, Teck Resources Ltd., tentree, Travelers, Unilever, UPS, VMware, and Zurich Insurance Group. Their pledges can be viewed here as of Thursday 23 September at 16:15 CEST.

"Pledging to 1t.org was a natural fit for UPS," said Nikki Clifton, president of social impact and The UPS Foundation. "UPS's commitment to plant more than 50 million trees by 2030, in alignment with the United Nations Sustainable Development Goals, is promoting global equity and well-being for underserved communities in cities and developing countries worldwide. It's another example of UPS's 543,000 employees moving our world forward by delivering what matters."

Companies also work collaboratively through the 1t.org Corporate Alliance to drive impact by committing to leadership, action, integrity, transparency and learning. The alliance allows companies to jointly tackle common challenges and connects companies with 1t.org's community of innovators, partners and regional chapters.

"1t.org Corporate Alliance discussions have given us valuable insights into how other companies are devising and managing their own restoration and conservation projects. The platform provides a great space for mutual learning and ideas," said Craig Tribolet, Head of Sustainability Operations, APRIL Group. "1t.org also allows us to share updates on our own journey to champion thriving landscapes, as part of our production-protection approach, and on the progress we have made against our long-term sustainability commitments," he said.

How Trees Can Play Their Part

Healthy and resilient trees and forests are one part of the efforts needed to combat climate change. Studies have shown trees can reduce urban heat island effects by up to 5°C and energy costs by $7.8 billion a year. Globally, sustainable management of forests could create $230 billion in business opportunities and 16 million jobs worldwide by 2030. From a health perspective, trees absorb 17.4 million tons of air pollutants a year, helping to prevent 670,000 cases of asthma and other acute respiratory symptoms annually. The chance of extreme wildfires occurring also decreases dramatically when forests are managed properly by, for example, growing specially-selected tree species in burned areas and using novel planting techniques for resilience to future wildfires. 

1t.org encourages all corporations that have set a Paris Agreement-aligned emissions reduction target to get in touch and submit a pledge.