Reuniting with Birth Family: How to Search for your Biological Relatives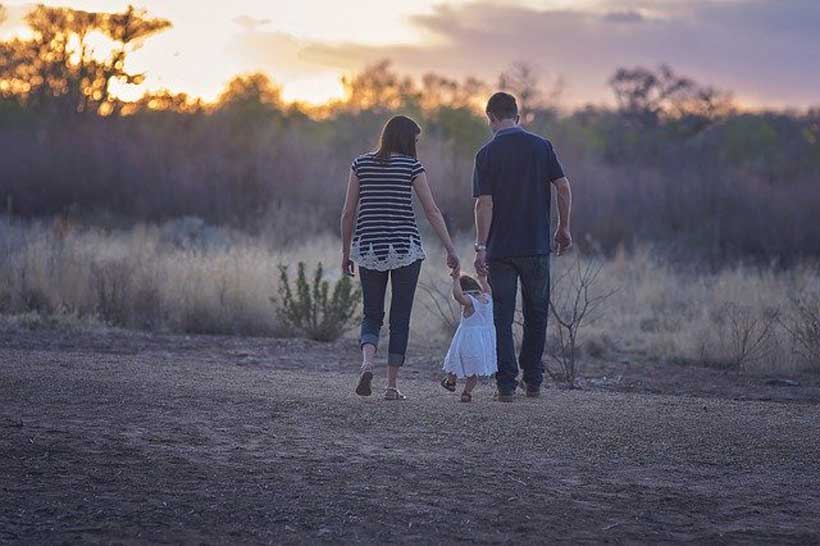 Adoption in the United States is much more common than people think. According to the US Census Bureau, one in every twenty-five families with children have adopted. Around 2% of the people have adopted, but more than a third have considered adopting a child. 100 million people in the United States have direct contact with adoption in their immediate family (either adopting themselves, being adopted, or placing children). In recent years, there is a tendency of more openness to the topic and somewhat between 60 and 70 percent of adoptions being "open" which means that there is some sort of disclosure between parents and children about their adoption.
A lot of people that figure out that they were adopted develop, at some point in their lives, the interest or need to know who their biological relatives are. For some, it is about knowing where their roots are or understanding why they could not be taken care of, for others is about the information on medical predispositions or conditions. Others might want a fresh start or build new connections for their children. For many, this can be a stressful and very emotional process. Here you can find a very helpful guide to help you by delineating some of the most effective ways to search for your biological relatives.
1. Prepare yourself emotionally and be aware of the reasons why you start the search
This first step should not be overlooked since reuniting with biological relatives can be very intense. It is recommended that you hear experiences from other people that have gone through the same process. The Center for Adoption Support and Education (C.A.S.E.) offered a very interesting webinar that goes in-depth into the preparation process. It might be also useful to reach support groups. The Child Welfare Information Gateway offers a directory of state-specific groups. Of course, relying on emotional support from friends and family will also be essential in this process.
2. Gather existing information and existing documents
After making sure that you have devised ways for protecting yourself emotionally, it is time to get to the practical matters. Where to start? The very first step in the process is gathering all the information that you have about your biological relatives. The specific means you will need to use will depend upon the information that you already have.
You should start by reaching to your adoptive parents and ask them about information about the adoption agency. Documents that might be useful will be any hospital records and your amended birth certificate. An amended birth certificate is issued after an adoption is finalized and puts the names of the adoptive parents instead of the biological ones. Several States in the USA provide access to original birth certificates which could provide you the valuable information about the name of your biological parents. In case that your state is not one of those that directly gives access to your original birth certificate, you can appeal to a court petition. In general, it is very advisable to get acquainted with the most important State Laws concerning adoption and access to records.
3. Develop a Search Strategy
Depending on the amount of information that you have at each point of your search, you will want to make use of one of the following search means. Some of them only work if you have the names of any of your relatives or at least someone that you know had contact with them.
– Register at reunion registries
There are several organizations that offer "reunion registries". Passive registries (or also known as mutual consent registries) will help connect both parties only when both sides registered. Although it is a long shot, it is usually worth trying this means since this service is usually free of charge. Active registries are organized by private groups that will help you look for your biological relatives for a fee. The Child Welfare Information Gateway offers a useful search tool.
– Search through social media
The internet offers entirely new ways of communication and interaction. Now almost every person in the United States uses the internet on a daily basis. We all have different accounts and profiles that will be useful if you want to find someone. Try all possible combinations of the information that you have both for your relatives and for the people you think might have some information on them. For example: name, name + birth city, name + school, name + workplace, name + degree of education.
– Do a background search
Whenever you have the name of any of your biological relatives or of anyone that knows the, doing a background search is a very efficient way of finding a lot of information at once. For example, Nuwber offers the possibility of getting a full report with all publicly available data on a person which will include marital status, history of addresses, criminal records, business records, information about their workplace, evictions, and records on bankruptcy. This extra information might be very useful in the next step, where you will want to develop the right strategy to approach your biological family.
– Hire a professional
Whenever you cannot find any information that will help you start your search, the only thing left is to hire a professional person or group. Although they will ask for a fee, they usually rely on their experience to find relative in situations where information is scarce. For example, Search Angels is an organization that seeks to help you find your family using methods like DNA testing.
4. Design an appropriate way for first contact and reunion with your biological relatives
After going through the process of searching and once you have concrete ways of contacting biological relatives, it is very important that you take some time to decide on the most appropriate ways of contacting them and reuniting with them. In general, before meeting in person, it is generally advisable to contact them either online or through telephone. A meeting in person carries a bigger emotional load.
Riyadh joins Shanghai Cooperation Organization
Saudi Arabia's cabinet approved on Wednesday a decision to join the Shanghai Cooperation Organization (SCO), as Riyadh builds a long-term partnership with China despite U.S. security concerns.
Saudi Arabia has approved a memorandum on granting the Kingdom the status of a dialogue partner in the Shanghai Cooperation Organization, state news agency SPA said.
The SCO is a political and security union of countries spanning much of Eurasia, including China, India and Russia.
Formed in 2001 by Russia, China and former Soviet states in Central Asia, the body has been expanded to include India and Pakistan, with a view to playing a bigger role as counterweight to Western influence in the region.
Iran also signed documents for full membership last year.
Dialogue partner status will be a first step within the Organisation before granting the Kingdom full membership in the mid-term.
The decision followed an announcement by Saudi Aramco, which raised its multi-billion dollar investment in China, by finalising a planned joint venture in northeast China and acquiring a stake in a privately controlled petrochemical group.
Explainer: Commission proposes to expand digital tools in EU company law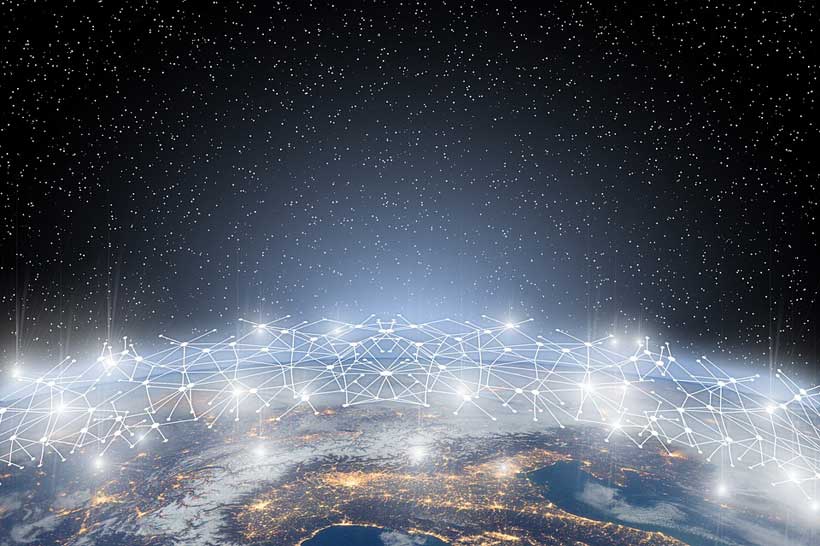 What are the objectives of the Commission's proposal?
This proposal aims to cut red-tape and improve transparency and trust in the business environment in the single market. It will achieve more digitalised and connected cross-border public services for companies and reduce the administrative burden for companies carrying out cross-border activities, in particular for SMEs.
How will it help companies?
The proposal will significantly reduce administrative barriers when companies use company information from business registers in cross-border situations, including in administrative or court procedures:
When companies set up subsidiaries or branches in another Member State, the proposal will ensure the application of the "once-only principle". This means that companies will not need to re-submit the information already available in their business register, and business registers will exchange that information through BRIS.
Companies will be able to use a multilingual EU Company Certificate to provide essential information about their company, e.g., when taking part in public tenders, in the context of tax or authorisation procedures or when applying for funding in another Member State.
Companies may use a multilingual model for a digital EU power of attorney to authorise a person to represent the company in another Member State.
Companies do not need to obtain an apostille on certified documents or information from business registers, and on certain notarial documents, when such documents are presented in another Member State.
The proposal reduces the need for certified translations of company documents or information provided by business registers.
How much will the proposal reduce the administrative burden on companies?
By making more company data publicly available in business registers and at EU level through BRIS, and by improving the reliability of such information, the proposal will reduce the overall administrative burden on companies and in turn facilitate access to finance and the creation of businesses. It will apply to around 16 million limited liability companies and 2 million partnerships in the EU.
Companies planning to engage in cross-border business activities, or to create cross-border subsidiaries or branches, will benefit from recurrent annual savings (administrative burden reduction) of around €437 million per year thanks to administrative simplification, including the application of "once-only principle", abolishing the apostille, and introducing an EU Company Certificate.
How will it help small and medium enterprises (SMEs)?
SMEs account for 98-99% of limited liability companies in the EU, and around 40% of SMEs are engaged in cross-border activities and operations or cross-border investments. SMEs in particular will benefit from the reduction in administrative burden and increased legal certainty, and also from easier access to company information, as they have less financial and administrative resources than large companies.
This proposal helps to make it easier for SMEs and start-ups to expand and scale-up cross-border in line with the 2020 SME Strategy for a sustainable and digital Europe and the EU Start-up Nations Standard.
How will it improve transparency in the business environment?
The proposal will make more information about companies publicly available in particular at EU level through the Business Registers Interconnection System (BRIS). It covers important information for investors, creditors, consumers and authorities about:
partnerships,
groups of companies,
single shareholders of single-member companies,
the place of central administration and the principal place of business of companies,
EU branches of non-EU companies.
It will also make searches for information about companies in the EU easier by allowing a search through BRIS and, at the same time, through two other EU systems interconnecting national beneficial ownership registers and insolvency registers, while respecting the existing rules for access to each system.
How will it improve trust in the business environment?
First, the proposal will improve reliability of company information in business registers across the EU and thus ensure that such information can be trusted in cross-border situations. In particular, the proposal requires Member States to ensure that:
administrative or judicial control, as well as a legality check, of the instruments of constitution takes place when new companies are created and in case of any changes to those documents;
uniform checks of company information (e.g., checking legality of the company's name, object) are carried out before the information is entered in business registers.
Second, the proposal will ensure that company information in business registers is up-to-date by:
asking companies to make timely updates of their information in business registers, and to confirm once a year that the information is up-to-date;
asking business registers to make new information received from companies publicly available as soon as possible;
ensuring that sanctions are applied where companies do not file information or file it late to business registers.
How does this proposal relate to the existing company law framework?
The proposal respects the different legal traditions and systems in Member States, including the possible involvement of notaries in company law procedures, and does not aim to modify them.
The 2019 Digitalisation Directive ensured that company law procedures can be carried out online, and in particular that companies can be set up online. This proposal is complementary and provides for the second step of digitalisation of EU company law. It focuses on increasing the availability of company information, in particular at EU level, and on removing administrative barriers when companies and public authorities use such information in cross-border situations, through the use of digital tools and processes.
It does not introduce new systems but builds on existing ones, for example on BRIS that is operational since 2017 and connects all Member State registers. It is also in line with EU rules on electronic identification and trust services (the eIDAS Regulation and its ongoing revision to establish a framework for a European Digital Identity).
Russia will deploy nuclear weapons in Belarus – EU and NATO went ballistic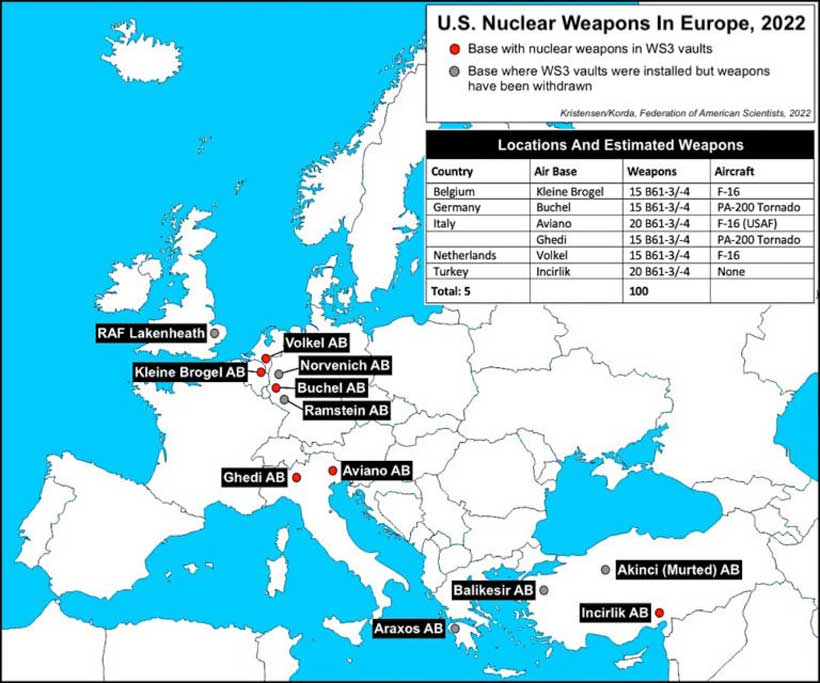 Baroness Goldie, who is an experienced Scottish politician and life peer who served as Leader of the Scottish Conservative Party from 2005 to 2011 and as the UK's Minister of State for Defence since 2019, said to the Parliament: "Alongside our granting of a squadron of Challenger 2 main battle tanks to Ukraine, we will be providing ammunition including armour piercing rounds which contain depleted uranium. Such rounds are highly effective in defeating modern tanks and armoured vehicles."
The Anglo-Saxon clique's core objective is a calculated escalation of the proxy war that is certain to draw forth a robust reaction from Moscow, as predictable as night follows day, writes M.K. Bhadrakumar, Indian Ambassador and prominent international observer.
Indeed, that is precisely what happened when Russian President Vladimir Putin announced that Russia will deploy its tactical nuclear weapons in Belarus. Putin linked this to a request from Belarus in reaction to Baroness Goldie's statement in London a week ago.
More importantly, Putin also drew the analogy of the US placing its nuclear weapons on the territories of the allied NATO countries for decades.
The EU and NATO went ballistic after Putin's disclosure. EU's chief diplomat Josep Borrell said Moscow's decision was "an irresponsible escalation and threat to European security." He promised to impose "further sanctions" against Belarus!
A NATO spokeswoman called Moscow's decision "dangerous and irresponsible." Interestingly, though, the Biden administration neatly side-stepped the issue, focusing instead that the US has not seen any signs that Russia has moved nuclear weapons to Belarus or anywhere else!
What is the game plan? First, the Anglo-Saxon clique would hope that the issue will create further disquiet and insecurity in Europe vis-a-vis Russia and would rally European countries behind the Biden administration at a time when fault lines were appearing within the transatlantic alliance over a protracted war in Ukraine that might be catastrophic for European economies.
However, Washington is hard-pressed to respond to Putin's remark that Russia is only doing something that the US has been doing for decades.
The crux of the matter is, as with the Cuban missile crisis of 1962, the Russian decision on tactical nuclear weapons in Belarus is retaliatory, drawing attention to the US missiles stationed close to its borders. (An estimated 100 nuclear weapons are stored in vaults in five European countries — Belgium, Germany, Italy, Netherlands and Turkey.)
Worse still, the US practices a controversial arrangement known as "nuclear sharing", under which it installs nuclear equipment on fighter jets of select non-nuclear NATO countries and train their pilots to carry out nuclear strike with US nuclear bombs. This is happening when the US, being a party to the nuclear Non-Proliferation Treaty (NPT), has promised not to hand over nuclear weapons to other countries, and the non-nuclear countries in the NATO's sharing arrangement have themselves promised not to receive nuclear weapons from the nuclear weapon states!
The NATO declared last year that seven NATO countries contributed dual-capable aircraft to the nuclear sharing mission. These countries are believed to be the US, Belgium, Germany, Italy, Netherlands, Turkey and Greece. And all are signatories to the NPT!
There is no question that depleted uranium munitions are radioactive and toxic and their heavy use in the Yugoslavia and Iraq wars has been linked to birth defects and cancers. It has been tied to "the highest rate of genetic damage in any population ever studied" in Fallujah, the city subjected to two brutal US sieges during the invasion of Iraq.
Britain appears to be creating conditions in Europe to justify the basing of nuclear-armed US bombers at Lakenheath in Suffolk, which were removed in 1991 in line with the Intermediate Nuclear Forces treaty, stresses M.K. Bhadrakumar.