Reuniting with Birth Family: How to Search for your Biological Relatives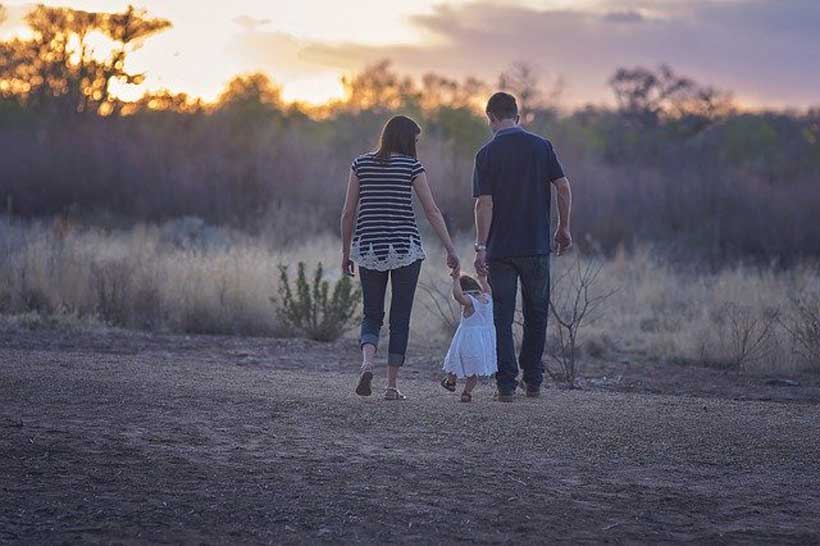 Adoption in the United States is much more common than people think. According to the US Census Bureau, one in every twenty-five families with children have adopted. Around 2% of the people have adopted, but more than a third have considered adopting a child. 100 million people in the United States have direct contact with adoption in their immediate family (either adopting themselves, being adopted, or placing children). In recent years, there is a tendency of more openness to the topic and somewhat between 60 and 70 percent of adoptions being "open" which means that there is some sort of disclosure between parents and children about their adoption.
A lot of people that figure out that they were adopted develop, at some point in their lives, the interest or need to know who their biological relatives are. For some, it is about knowing where their roots are or understanding why they could not be taken care of, for others is about the information on medical predispositions or conditions. Others might want a fresh start or build new connections for their children. For many, this can be a stressful and very emotional process. Here you can find a very helpful guide to help you by delineating some of the most effective ways to search for your biological relatives.
1. Prepare yourself emotionally and be aware of the reasons why you start the search
This first step should not be overlooked since reuniting with biological relatives can be very intense. It is recommended that you hear experiences from other people that have gone through the same process. The Center for Adoption Support and Education (C.A.S.E.) offered a very interesting webinar that goes in-depth into the preparation process. It might be also useful to reach support groups. The Child Welfare Information Gateway offers a directory of state-specific groups. Of course, relying on emotional support from friends and family will also be essential in this process.
2. Gather existing information and existing documents
After making sure that you have devised ways for protecting yourself emotionally, it is time to get to the practical matters. Where to start? The very first step in the process is gathering all the information that you have about your biological relatives. The specific means you will need to use will depend upon the information that you already have.
You should start by reaching to your adoptive parents and ask them about information about the adoption agency. Documents that might be useful will be any hospital records and your amended birth certificate. An amended birth certificate is issued after an adoption is finalized and puts the names of the adoptive parents instead of the biological ones. Several States in the USA provide access to original birth certificates which could provide you the valuable information about the name of your biological parents. In case that your state is not one of those that directly gives access to your original birth certificate, you can appeal to a court petition. In general, it is very advisable to get acquainted with the most important State Laws concerning adoption and access to records.
3. Develop a Search Strategy
Depending on the amount of information that you have at each point of your search, you will want to make use of one of the following search means. Some of them only work if you have the names of any of your relatives or at least someone that you know had contact with them.
– Register at reunion registries
There are several organizations that offer "reunion registries". Passive registries (or also known as mutual consent registries) will help connect both parties only when both sides registered. Although it is a long shot, it is usually worth trying this means since this service is usually free of charge. Active registries are organized by private groups that will help you look for your biological relatives for a fee. The Child Welfare Information Gateway offers a useful search tool.
– Search through social media
The internet offers entirely new ways of communication and interaction. Now almost every person in the United States uses the internet on a daily basis. We all have different accounts and profiles that will be useful if you want to find someone. Try all possible combinations of the information that you have both for your relatives and for the people you think might have some information on them. For example: name, name + birth city, name + school, name + workplace, name + degree of education.
– Do a background search
Whenever you have the name of any of your biological relatives or of anyone that knows the, doing a background search is a very efficient way of finding a lot of information at once. For example, Nuwber offers the possibility of getting a full report with all publicly available data on a person which will include marital status, history of addresses, criminal records, business records, information about their workplace, evictions, and records on bankruptcy. This extra information might be very useful in the next step, where you will want to develop the right strategy to approach your biological family.
– Hire a professional
Whenever you cannot find any information that will help you start your search, the only thing left is to hire a professional person or group. Although they will ask for a fee, they usually rely on their experience to find relative in situations where information is scarce. For example, Search Angels is an organization that seeks to help you find your family using methods like DNA testing.
4. Design an appropriate way for first contact and reunion with your biological relatives
After going through the process of searching and once you have concrete ways of contacting biological relatives, it is very important that you take some time to decide on the most appropriate ways of contacting them and reuniting with them. In general, before meeting in person, it is generally advisable to contact them either online or through telephone. A meeting in person carries a bigger emotional load.
Can financial institutions invest in ocean health?
New, pivotal guidance published today by the UN Environment Programme Finance Initiative (UNEP FI) provides a market-first, practical toolkit for financial institutions to take immediate action on their lending, investment and underwriting activities which negatively impact ocean health.
The ocean covers 70% of the earth's surface, holding 97% of all water and 80% of all life forms. Major ocean sectors such as tourism, shipping, fishing, aquaculture and marine renewable energy collectively contribute to a 'blue' economy, estimated at a global gross value added of USD 1.5trn in 2010. This is projected to double in size to USD 3trn by 2030, with some ocean industries set to grow faster than the global economy (OECD, 2016).
However, ocean health is under existential threat. Faced with the triple crises of pollution, nature loss and climate change, two-thirds of our oceans have been negatively altered by human activity; leaving industries, businesses and livelihoods exposed. With existing financing still largely directed towards unsustainable sectors and activities, it is critical that all sectors of the blue economy are rapidly transitioned towards sustainable pathways.
Banks, insurers and investors have a major role to play in financing this transition to a sustainable blue economy, helping to rebuild ocean prosperity and restore biodiversity to the ocean. Through their activities, and client relationships, financial institutions have a major impact on ocean health and hold the power to accelerate and mainstream the sustainable transformation of ocean-linked industries. They thereby play essential roles in wider ocean governance, engaging in public-private partnerships, and propelling local-to-global actions for sustainability.
"Momentum is building as more banks, insurers and investors wake up to the realisation that their financial activities can have a sizeable impact on ocean health, creating a negative feedback loop for key ocean industries such as shipping, fishing, tourism and marine renewables" said Eric Usher, Head of UN Environment Programme Finance Initiative (UNEP FI).
"A new sustainable pathway for the blue economy is thus both an environmental and economic necessity. This critical new guidance provides a practical toolkit for financial institutions to understand their impact and discover how a new sustainable finance approach can help them identify key risks and opportunities in ocean-linked sectors" he added.
Leveraging best practice based on input from more than 50 pioneering institutions and experts, this guidance sets out pathways to sustainable growth across five key ocean sectors, chosen for their established connection to private finance. It presents a detailed breakdown of which activities to seek out as best practice, which activities to challenge, and which activities to avoid financing completely due to their damaging nature.
"Decades of unsustainable consumption and production is leading to environmental risks and losses in natural capital, eroding the ocean's resource base. Without engagement by financial institutions, we will not be able to change the course to sustain a healthy ocean and unlock its enormous potential. 1$ of sustainable ocean investments can yield 5x higher global benefits" said Leticia Carvalho, Head of the Marine and Freshwater Branch, UN Environment Programme.
"This new guidance can help financial institutions invest in good ocean governance at local, regional and global levels. In a nutshell, making sustainable blue economy opportunities too hard to resist" she added.
This guidance provides decision-makers across banking, insurance and investment with a science-based and actionable toolkit, giving easy-to-follow recommendations on how to approach financial activity related to:
Seafood, including both fisheries and aquaculture as well as their supply chains;
Ports;
Maritime transportation;
Marine renewable energy, notably offshore wind; and
Coastal and marine tourism, including cruising.
It builds on the foundation of the Sustainable Blue Economy Finance Principles – a keystone for financing activities in the blue economy, supported by a community of over 50 institutions worldwide with a collective total asset size of over USD 6trn.
Duck conservation takes flight in Jamaica
On January 20, 2021, the day of the inauguration of American president Joe Biden, two ducks named "Joe" and "Kamala" took flight from a remote wetland near Negril, Jamaica. And, like their namesakes, the fowl will be the focus of international attention.
That's because Joe and Kamala are West Indian whistling ducks, the rarest duck species in the Americas, with fewer than 20,000 remaining, found only in the northern Caribbean. Conservationists released the pair, which were outfitted with GPS trackers, into the wild on 20 January, kicking off a study to learn more about their species and, researchers hope, ensure their survival.
BirdsCaribbean is a partner of the United Nations Environment Programme (UNEP). The whistling duck study is supported by UNEP's Integrating Water, Land and Ecosystems Management in Caribbean Small Island Developing States (IWEco) project.
With one million species are at risk of extinction, biodiversity is a key priority of the UN Environment Programme (UNEP). Ecosystems are fundamental to human health and prosperity, availing food and water, regulating temperature, stimulating economic growth, putting roofs over heads and clothing on backs. As ecosystems degrade, so do human lives.
As the world faces the stark reality that none of the Aichi targets were met and prepares for a new, ambitious post-2020 framework, the issue is more urgent than ever. In fact, biodiversity loss and ecosystem collapse are ranked among the top five threats to humanity in the coming decade.
Whistling ducks' long-term survival has been threatened by the destruction of their wetland habitats, as well as climate change, pollution, poaching and predators. Little is known about the large waterbird that is between the size of a large duck and a goose, has a long neck, and is mostly brown in colour, but may have black-and-white patches on its neck and flanks. The duck's characteristic features is its distinctive whistling call.
"We are thrilled with the launch of this exciting project," said Lisa Sorenson, the Executive Director of BirdsCaribbean. "I expect it will lead to major improvements in our knowledge of the ducks' movements and habitat use."
The trackers attached to Joe and Kamala are expected to plot their positions every hour to within a few metres and will help the scientists to know about the species, their migration patterns, nesting sites, feeding zones and roosting locales. Researchers are aiming to use the information gathered through the initiative to plan for the species' recovery.
Led by UNEP with the backing of the Global Environment Facility, IWEco is helping 10 Caribbean countries manage their water and land resources while safeguarding biodiversity. A key part of the project has been the protection and monitoring of endemic species, like West Indian whistling ducks.
As one of the three founding Global Environment Facility partners, UNEP has been working on conservation projects supported by the facility for almost 30 years.
"Together, UNEP and the Global Environment Facility have successfully worked to address global transboundary issues since 1992, and we look forward to further strengthening and implementing actions for nature," said Sinikinesh Beyene Jimma head of UNEP's GEF International Waters Unit.
And while biodiversity targets have not been met, evidence indicates that efforts have produced results. Where action was taken, habitat loss was controlled and decades of degradation were reversed.
Estonia provides good support to jobseekers, but does not reach everybody
The Estonian labour market has outperformed most EU countries after the global financial crisis. The employment rate of people in working age stood at 73% in the third quarter of 2020, up from 61.3% in 2010 and above the OECD average of 66.7%. Estonia provides comprehensive and targeted support to jobseekers, workers and employers. The Public Employment Service provides effective policies addressing the individual needs of the clients and cooperates pro-actively with a wide range of stakeholders. However, many people still lack stable jobs and incomes and are not in touch with the Public Employment Service to get the support they need, according to a new OECD report.
Connecting people with jobs: Improving the provision of active labour market policies in Estonia says that despite good labour market outcomes, about one quarter (26%) of the working age population could achieve better labour market outcomes through targeted support. Many of them face challenges related to their skills (68%) and family-related challenges (64%), such as care obligations. In many cases, they face several obstacles simultaneously and require an integrated approach.
Estonia's active labour market policies (ALMPs) are responsive to labour market needs. However, ALMPs reach only 39% of people who are weakly attached to the labour market, and only 33% of people who are out of employment for more than one year.
"Reinforcing outreach to vulnerable groups far from the labour market is crucial to ensure that more people in Estonia get the support they need," said Stefano Scarpetta, OECD Director for Employment, Labour and Social Affairs.
Improved cooperation between the Public Employment Service and other relevant institutions providing social, health and education services would help reduce gaps in support to vulnerable groups. Notably, municipalities should be the "first respondents", supporting vulnerable groups with social welfare services, and cooperating with other institutions when needed.
Further improvements in the provision of ALMPs could be supported by a leaner regulatory framework. The current legal regulations support flexible and effective policy responses but are complex, which leads to administrative inefficiencies. A leaner regulatory framework would enable Estonia to support flexibility in policy design while maintaining the capacity to respond to labour market changes.