Reuniting with Birth Family: How to Search for your Biological Relatives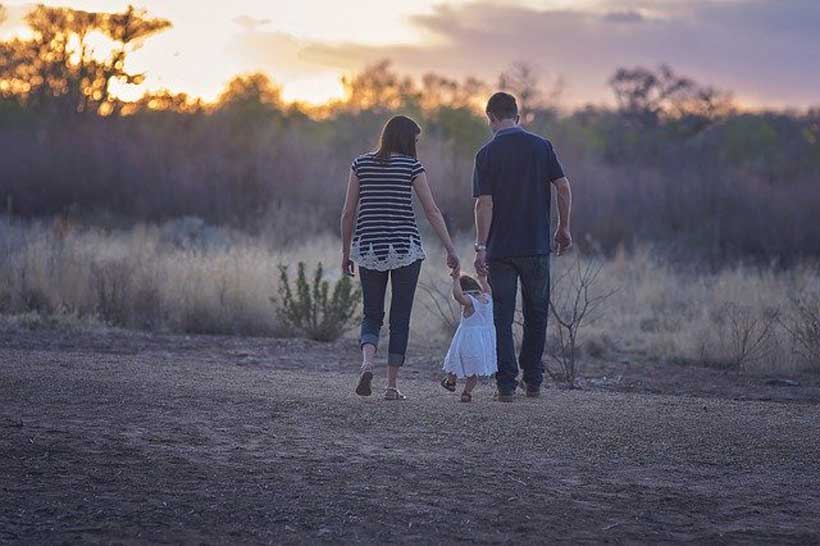 Adoption in the United States is much more common than people think. According to the US Census Bureau, one in every twenty-five families with children have adopted. Around 2% of the people have adopted, but more than a third have considered adopting a child. 100 million people in the United States have direct contact with adoption in their immediate family (either adopting themselves, being adopted, or placing children). In recent years, there is a tendency of more openness to the topic and somewhat between 60 and 70 percent of adoptions being "open" which means that there is some sort of disclosure between parents and children about their adoption.
A lot of people that figure out that they were adopted develop, at some point in their lives, the interest or need to know who their biological relatives are. For some, it is about knowing where their roots are or understanding why they could not be taken care of, for others is about the information on medical predispositions or conditions. Others might want a fresh start or build new connections for their children. For many, this can be a stressful and very emotional process. Here you can find a very helpful guide to help you by delineating some of the most effective ways to search for your biological relatives.
1. Prepare yourself emotionally and be aware of the reasons why you start the search
This first step should not be overlooked since reuniting with biological relatives can be very intense. It is recommended that you hear experiences from other people that have gone through the same process. The Center for Adoption Support and Education (C.A.S.E.) offered a very interesting webinar that goes in-depth into the preparation process. It might be also useful to reach support groups. The Child Welfare Information Gateway offers a directory of state-specific groups. Of course, relying on emotional support from friends and family will also be essential in this process.
2. Gather existing information and existing documents
After making sure that you have devised ways for protecting yourself emotionally, it is time to get to the practical matters. Where to start? The very first step in the process is gathering all the information that you have about your biological relatives. The specific means you will need to use will depend upon the information that you already have.
You should start by reaching to your adoptive parents and ask them about information about the adoption agency. Documents that might be useful will be any hospital records and your amended birth certificate. An amended birth certificate is issued after an adoption is finalized and puts the names of the adoptive parents instead of the biological ones. Several States in the USA provide access to original birth certificates which could provide you the valuable information about the name of your biological parents. In case that your state is not one of those that directly gives access to your original birth certificate, you can appeal to a court petition. In general, it is very advisable to get acquainted with the most important State Laws concerning adoption and access to records.
3. Develop a Search Strategy
Depending on the amount of information that you have at each point of your search, you will want to make use of one of the following search means. Some of them only work if you have the names of any of your relatives or at least someone that you know had contact with them.
– Register at reunion registries
There are several organizations that offer "reunion registries". Passive registries (or also known as mutual consent registries) will help connect both parties only when both sides registered. Although it is a long shot, it is usually worth trying this means since this service is usually free of charge. Active registries are organized by private groups that will help you look for your biological relatives for a fee. The Child Welfare Information Gateway offers a useful search tool.
– Search through social media
The internet offers entirely new ways of communication and interaction. Now almost every person in the United States uses the internet on a daily basis. We all have different accounts and profiles that will be useful if you want to find someone. Try all possible combinations of the information that you have both for your relatives and for the people you think might have some information on them. For example: name, name + birth city, name + school, name + workplace, name + degree of education.
– Do a background search
Whenever you have the name of any of your biological relatives or of anyone that knows the, doing a background search is a very efficient way of finding a lot of information at once. For example, Nuwber offers the possibility of getting a full report with all publicly available data on a person which will include marital status, history of addresses, criminal records, business records, information about their workplace, evictions, and records on bankruptcy. This extra information might be very useful in the next step, where you will want to develop the right strategy to approach your biological family.
– Hire a professional
Whenever you cannot find any information that will help you start your search, the only thing left is to hire a professional person or group. Although they will ask for a fee, they usually rely on their experience to find relative in situations where information is scarce. For example, Search Angels is an organization that seeks to help you find your family using methods like DNA testing.
4. Design an appropriate way for first contact and reunion with your biological relatives
After going through the process of searching and once you have concrete ways of contacting biological relatives, it is very important that you take some time to decide on the most appropriate ways of contacting them and reuniting with them. In general, before meeting in person, it is generally advisable to contact them either online or through telephone. A meeting in person carries a bigger emotional load.
Canada's bold policies can underpin a successful energy transition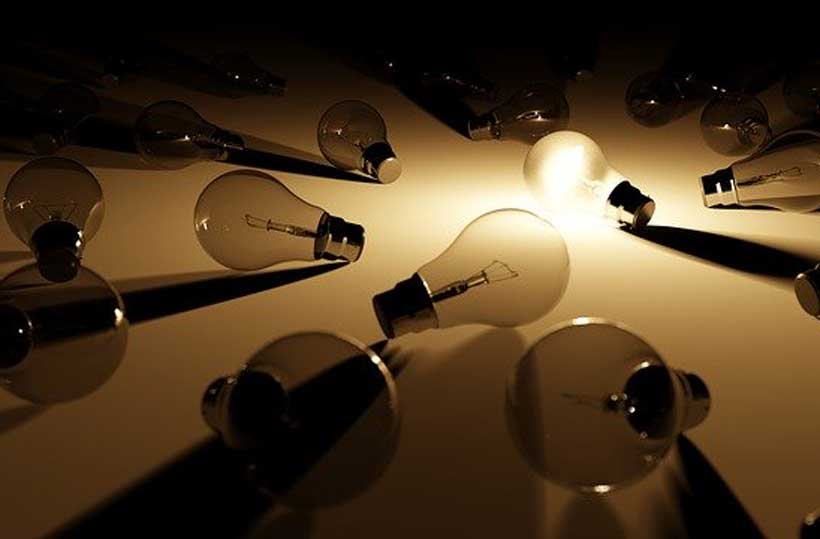 Canada has embarked on an ambitious transformation of its energy system, and clear policy signals will be important to expand energy sector investments in clean and sustainable energy sources, according to a policy review by the International Energy Agency.
Since the IEA's last in-depth review in 2015, Canada has made a series of international and domestic climate change commitments, notably setting a target to cut greenhouse gas emissions by 40-45% from 2005 levels by 2030 and a commitment to reach net zero emissions by 2050.
To support those climate and energy targets, governments in Canada have in recent years worked on a number of policy measures, including an ambitious carbon-pricing system, a clean fuels standard, a commitment to phase out unabated coal-fired electricity by 2030, nuclear plant extensions, methane regulations in the oil and gas sector, energy efficiency programmes and measures to decarbonise the transport sector.
"Canada has shown impressive leadership, both at home and abroad, on clean and equitable energy transitions," said IEA Executive Director Fatih Birol, who is launching the report today with Jonathan Wilkinson, Canada's Minister of Natural Resources. "Canada's wealth of clean electricity and its innovative spirit can help drive a secure and affordable transformation of its energy system and help realise its ambitious goals. Equally important, Canada's efforts to reduce emissions – of both carbon dioxide and methane – from its oil and gas production can help ensure its continued place as a reliable supplier of energy to the world."
Canada's profile as a major producer, consumer and exporter of energy presents both challenges and opportunities for reaching the country's enhanced targets. Energy makes up 10% of gross domestic product and is a major source of capital investment, export revenue and jobs. Moreover, Canada's highly decentralised system of government means that close coordination between federal, provincial and territorial governments is essential for a successful energy transition.
"This report acknowledges Canada's ambitious efforts and historic investments to develop pathways to achieve net-zero emissions by 2050 and ensure a transition that aligns with our shared objective of limiting global warming to 1.5 degrees Celsius, " said Minister Wilkinson. "These are pathways that make the most sense for our people, our economy and our country and will also yield technology, products and know-how that can be exported and applied around the world."
The IEA finds that emissions intensity from Canada's oil and gas production has declined in recent years, but the sector remains a major source of greenhouse gases, accounting for about a quarter of the country's GHG emissions. Along with strong action to curb methane emissions, improving the rate of energy technology innovation will be essential for the deep decarbonisation that is needed in oil and gas production, as well as in the transport and industry sectors. Canada is actively advancing innovation in a number of key fields, including carbon capture, utilisation and storage; clean hydrogen; and small modular nuclear reactors, with a view to serving as a supplier of energy and climate solutions to the world. The IEA notes that further federal support for research, development and demonstration would help accelerate progress towards these goals.
The IEA is also recommending that Canada's federal government promote a comprehensive energy efficiency strategy in consultation with provinces and territories that sets clear targets for energy efficiency in the buildings, industry and transport sectors
The IEA report highlights that Canada's electricity supply is among the cleanest in the world, with over 80% of supply coming from non-emitting sources, thanks to the dominance of hydro and the important role of nuclear. To further support the expansion of clean power and electrification, the report encourages increased interconnections among provinces and territories to ensure balanced decarbonisation progress across the country.
The IEA commends Canada on its efforts to advance a people-centred approach to its clean energy transition, including initiatives to promote diversity and inclusion in clean energy sectors; programmes to increase access to clean energy in northern, remote and Indigenous communities; and actions to enable just transitions for coal workers and their communities.
"Canada has laid out a comprehensive set of policy measures and investments across sectors to meet its climate targets, including a strong clean energy component to its Covid-19 economic recovery efforts," said Dr Birol. "I hope this report will help Canada navigate its path toward economy-wide emissions reductions and a net zero future."
WHO recommends two new drugs to treat patients with COVID-19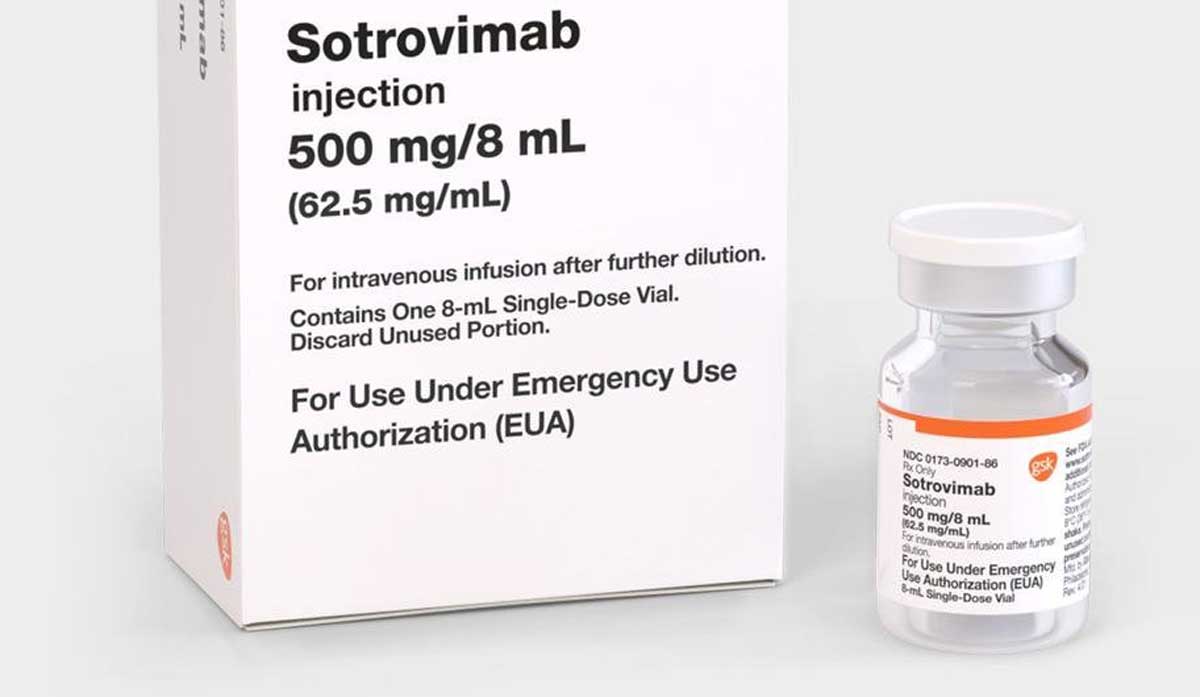 The World Health Organization (WHO) on Thursday reccommended two new drugs to treat patients with COVID-19, one for patients with critical disease, and another deemed effective for non-severe cases.
The first drug, baricitinib, is a Janus kinase (JAK) inhibitor- a class of drugs used to treat autoimmune conditions, blood and bone marrow cancers, and rheumatoid arthritis.
According to the WHO Guideline Development Group, it is "strongly recommended" for patients with severe or critical disease in combination with corticosteroids.
The group of international experts based their recommendation on "moderate certainty evidence" that it improves survival and reduces the need for ventilation.
There was no observed increase in adverse effects.
The experts note that it has a similar effectas other arthritis drugs called interleukin-6 (IL-6) inhibitors. Because of that, when both drugs are available, they suggest choosing the best option based on cost, availability, and clinician experience.
It is not recommended to use both drugs at the same time.
The experts also advise against the use of two other JAK inhibitors (ruxolitinib and tofacitinib) for patients with severe or critical cases of COVID-19 infection.
According to them, trials undergone using these drugs failed to show any benefits arising using either drug,and suggested a possible increase in serious side effects with tofacitinib.
Non-severe cases
In the same update, WHO makes a conditional recommendation for the use of a monoclonal antibody known as sotrovimab in patients with non-severe cases.
According to them, the drug should only be administered to patients at the highest risk of hospitalisation. In those at lower risk, it onlyshowed "trivial benefits".
A similar recommendation has been madepreviously, for another monoclonal antibody drug, casirivimab-imdevimab, and the experts say there is insufficient data to recommend one over the other.
For both, the effectiveness against new variants, like Omicron, is still uncertain. 
The group will update their guidelines for monoclonal antibodies when more data becomes available.
Recommendations
These recommendations are based on new evidence from seven trials involving over 4,000 patients with non-severe, severe, and critical infections.
Developed by WHO with the methodological support of MAGIC Evidence Ecosystem Foundation, the guidelinesprovide trustworthy guidance and help doctors make better decisions with their patients.
According to the agency, the guidelines are useful in fast moving research areas, because they allow researchers to update evidence summaries as new information becomes available.
The latest guidance also updates recommendations for the use of interleukin-6 receptor blockers and systemic corticosteroids for patients with severe or critical COVID-19; conditional recommendations for the use of casirivimab-imdevimab (another monoclonal antibody treatment) in selected patients; and against the use of convalescent plasma, ivermectin and hydroxychloroquine, regardless of disease severity.
Vietnam's economic growth is expected to accelerate to 5.5% in 2022
Vietnam's economic recovery is likely to accelerate in 2022 as GDP growth is expected to rise to 5.5% from 2.6% in the year just ended, the World Bank's economic update for Vietnam Taking Stock says.
Assuming the COVID-19 pandemic will be brought under control at home and abroad, the forecast envisions that Vietnam's services sector will gradually recover as consumer and investor confidence firms, while the manufacturing sector benefits from steady demand from the United States, the European Union, and China. The fiscal deficit and debt are expected to remain sustainable, with the debt-to-GDP ratio projected at 58.8 percent, well below the statutory limit.
The outlook, however, is subject to serious downside risks, particularly the unknown course of the pandemic. Outbreaks of new variants may prompt renewed social distancing measures, dampening economic activity. Weaker-than-expected domestic demand in Vietnam could weigh on the recovery. In addition, many trading partners are facing dwindling fiscal and monetary space, potentially restricting their ability to further support their economies if the crisis persists, which in turn could slow the global recovery and weaken demand for Vietnamese exports.
Careful policy responses could mitigate these risks. Fiscal policy measures, including temporary reduction of VAT rates and more spending on health and education, could support aggregate domestic demand. Support for affected businesses and citizens could be more substantial and more narrowly targeted. Social protection programs could be more carefully targeted and efficiently implemented to address the severe and uneven social consequences of the crisis. Heightened risks in the financial sector should be closely monitored and addressed proactively.
Entitled "NO TIME TO WASTE: The Challenges and Opportunities of Cleaner Trade for Vietnam," this edition of Taking Stock argues that greening the trade sector should be a priority. Trade, while an important driver of Vietnam's remarkable economic growth over the past two decades, is carbon-intensive —accounting for one-third of the country's total greenhouse gas emissions — and polluting.
While Vietnam has started to decarbonize activity associated with trade, more needs to be done to respond to mounting pressures from main destination markets, customers, and multinational companies for greener products and services.
"Trade will be key component of Vietnam's climate actions in the years to come," said Carolyn Turk, World Bank Country Director for Vietnam. "Promoting greener trade will not only help Vietnam follow through on its pledge to reach net zero emission in 2050 but will also help it keep its competitive edge in international markets and ensure trade remains a critical income and job generator."
The report recommends the Government act on three fronts: facilitate the trade of green goods and services, incentivize green foreign direct investment, and develop more resilient and carbon-free industrial zones.
Taking Stock is the World Bank's bi-annual economic report on Vietnam.