Learning in light of crisis
Bangkok – The global pandamic of COVID 19 has hit the world in a way nobody has foreseen, let alone prepared to respond. It shakes the core of humanity – no matter how far we have progressed scientifically, we are a speck of dust in the universe trying to understand nature and be a part of it rather than "own it".
The lock down disrupts everyone's lives and also destroys many lives. Six weeks on, at least 30 million of American are registered unemployed. That happens in the world richest country and this is just the figure we know. What about the ones we don't? what about the rest of us?
Enough has been said in every news outlet of how bad everyone is hit, hard. While most of the world are trying to survive this crisis, many great minds across the globe have put their thought and intellect together of how best we can respond to this pandemic in a way that ensure our survival. Scientists, researchers, business leaders and politicians have given their fare share of two cents on the topic.
The most worrisome unintended consequence of this crisis is the prospect of students' learning, their trajectory and their growth. When the traditional school is closed and no teachers can deliver in front of the class, education as we know it faces the kind of challenges that never happened since the first mass education was created a couple centuries ago.
To respond to such calamity, the world has jumped on the global bandwagon of online learning as the perfect panacea to address this. One can argue that this crisis creates the window of opportunity that reinforces the importance of online learning and the potent role technology plays in modern day education.
Rightly so.
Children with smart phones, tablets and laptops can access the world of unlimited knowledge through myriad of websites and applications making available for free and for fee, while they remain at home.
Students of the twenty-first century are required to not just be literate, but digital literate. This crisis proves that without the access to technology and ability to use it, children will be left behind in their learning.
But millions are being left behind as we speak. When we look at the reality of rampant poverty and inequality across the globe, it is evident that access to smart phone and technological gadget is not equal. One can not take for granted that everyone "has gotten one".
We wish.
This crisis creates the wake up call for governments across the globe to take the issue of digital divide seriously. The question is in Ministries of Education everywhere is how to ensure that every student at least as an equal access to tool that will ensure they have a chance at learning.
Providing a smart phone, a tablet, a computer was what tech optimist thought in the end of 2000s when One Laptop Per Child was launched. With "access" – everything will be fine.
We hope.
But access is only the beginning of learning, not the end of it.
Students with access to technology now do not maximize its use for learning – rather – they are mostly spent for conspicuous consumption and entertainment. Of coursedigital literacy is a byproduct of intensive training, conducive environment and close proximity of mentorship from parents and teachers.
It takes time to master the use of technology. It takes patience.
The global pandemic reminded us of the post-modernist thought on learning. How can we be "students" in the age of uncertainty? When knowledge is not absolute, when everyone makes sense of their own meaning and when new idea is disrupting the status quo on a minute by minute basis.
The book by Professor Ronald Barnett: A Will to Learn provides a solace and straightforward answer to learning. In light of this crisis, the most important thing, perhaps, is not just a click in the smart phone. The most important thing for students of all ages is the vision to "focus" and "the will to learn".
Learning can happen in every place, at all time. In the locked down, learning can happen when parents and children have a conversation and engage with each other. Learning can happen from the books inside the house – assuming they are. Learning can happen from existing resources around us – from listening to stories of the neighbours in the refugee camps.
The small screen of the smart phone can link us up to the world, but perhaps the lock down is giving us the much needed solitude to learn from within. It is a good time to revise what we have studied, theories we have heard and idea we have learned previously.
Making the dots.
Learning is not about regurgitating what has been said. That is just the entry point. Learning is a constant engagement with idea, repeatedly. Again and again. Through such engagement, can one rise above what was told, said and written to actually – think for themselves.
An independent mind.
Lock down or not, the clock is ticking and only those who notice and adapt to change – can survive.
This is not about being Darwinism.
This is just a matter of fact.
The sooner the students know that they can start learning – with or without the crisis – only then can we wither this change in the age of uncertainty in style.
Coronavirus and fertility
During the epidemic most people in the world were and are still at home. Many experts and pundits predicted that fertility rates would increase, but indeed the result has been exactly the opposite. The coronavirus pandemic has an even greater impact on younger generations with unstable jobs and economic losses that make young people think twice before getting married and having children.
For example, Japan's birth rate had already fallen to 1.36 in 2019, the lowest level in twelve years. An ageing population is the general trend, but the new coronavirus will accelerate its pace. The Nikkei reported that economic constraints such as unemployment among informal workers would lead young people to avoid marriage and children for a long time.
Japan's population forecasts assume that the decline will gradually increase as from 2021 and the growth pace will step up year on year. This situation is not limited to Asia. According to a study carried out by the Brookings Institution, a Washington-based think tank, the number of children born in the United States this year may fall by 300,000-500,000 as against 2020, equivalent to a decrease of about 10% in the country's yearly average population of 3.7 million.
The Brookings Institution report explained that a deeper and longer recession would mean that some people's annuities and lifetime incomes would be reduced and some women would not only delay childbirth, but also decide to have fewer children.
Historical data has always shown that the number of births falls during an economic crisis. For example, the recession after the well-known financial crisis of 2008 was the reason why the number of births in the United States fell by about 400,000.
Unemployment is obviously the most important factor. The International Labour Organization's online survey found that 17.1% of young respondents aged 18-29said they had not worked since the pandemic and even those who do work have reduced their working hours by 23%, leading to a severe drop in income.
The Director-General of the World Health Organisation has also said that this epidemic is a health crisis that usually occurs once every hundred years and its impact will be felt even more in the coming decades.
He believes that it will take longer to keep the pandemic under control, through the development of vaccines, and the negative impact on economic activities will last longer than expected.
A study carried out by the University of Washington predicts that by 2060 the world's population will peak at 9.7 billion, before dropping to around 8.8 billion by the end of the century. Hence the pandemic could accelerate the decline.
Nora Spinks, Chief Executive Officer of the Canadian Vanier Institute of the Family Research, a charitable research organisation, has pointed out that while stability, security and predictability are factors that promote human fertility, the global health crisis is negatively affecting the willingness to reproduce: "The impact on reproductive intentions, i.e. what we see around the world, is that people are mostly deciding to postpone childbirth or temporarily not have children"
The Institute has noted that tragic events may have different effects on birth rates. "For example, after the attack of September 11, 2001, in the United States the number of births increased, especially in New York State, because that attack made people think about the value of human life and its impact on their sense of reaction and desire. The pandemic, however, has had the opposite effect". The Canadian researcher should note, however, that while the 9/11 tragedy was a fait accompli that needed a response, the pandemic is by no means over and we cannot see the final event horizon, just to use an expression borrowed from the black hole terminology.
A study on the expected impact of the coronavirus crisis on fertility, published in the journalScience at the end of July, also pointed out that the high cost of child-rearing, unemployment and loss of income would inevitably reduce the fertility rate.
Understanding the potential patterns in future population levels is critical to anticipating and planning for changing age structures, resource and health care needs, as well as environmental and economic scenarios.
Future fertility models are key predictions for estimating future population sizes, but they are surrounded by substantial uncertainty and divergent estimation methodologies, leading to important differences in global population projections. Changing population sizes and age structures could have profound economic, social and geopolitical impacts in many countries.
The journal Lancet has developed a study whereby, in the baseline scenario, the global population is projected to peak at 9.73 billion in 2064 and decline to 8.79 billion in 2100.
The baseline projections for the five largest countries in 2100 are the following:
India: 1,09 billion
Nigeria: 791 million
China: 732 million
USA: 336 million
Pakistan: 248 million.
The results also suggest a changing age structure in many parts of the world in 2100 (with a total fertility rate [TFR] equal to 1.66), with 2.37 billion individuals aged over 65 and 1.70 billion aged under 20.
By 2050, 151 countries are expected to have a global TFR below replacement level (2.1), and 183 are projected to have a TFR below replacement level by 2100. In the baseline scenario 23 countries, including Japan, Thailand and Spain, are projected to have a population decline of over 50% from 2017 to 2100.
China's population is expected to decline by 48% and China to become the largest economy by 2035. In the baseline scenario, however, the United States is expected to become once again the largest economy in 2098.
Lancet's alternative scenarios suggest that reaching the Sustainable Development Goals for education and meeting contraceptive needs would result in a global population ranging between 6.29 and 6.88 billion in 2100.
The Lancet findings suggest that continuing trends in female educational attainment and access to contraception will accelerate fertility decline and slow population growth. A sustained TFR below replacement level in many countries, including China and India, would have economic, social, environmental and geopolitical consequences. Policy options for adapting to continued low fertility by supporting and improving women's reproductive health will be crucial in the years to come.
With specific reference to Italy, it is assumed that its population – who peaked in 2014 with 61 million inhabitants – will halve to around 30.5 million in 2100. The same trend is assumed in relation to Spain (from 46 million in 2017 to about 23 million in 2100). What about the economic effects? While the UK, Germany and France are expected to remain among the top 10 countries in terms of GDP, by the end of the century Italy and Spain are expected to fall in the rankings: they will fall from 9th and 13th largest global economies in 2017 to 25th and 28th, respectively, in 2100.
The 23 countries that will see their population halved also include Japan (from 128 million to 60 million) and Thailand. In Portugal, there may be only five million people in 2100. Drastic falls in working-age population are also expected in countries such as India and China, which will hamper economic growth.
Nearly 350 Million Children Lack Quality Childcare in the World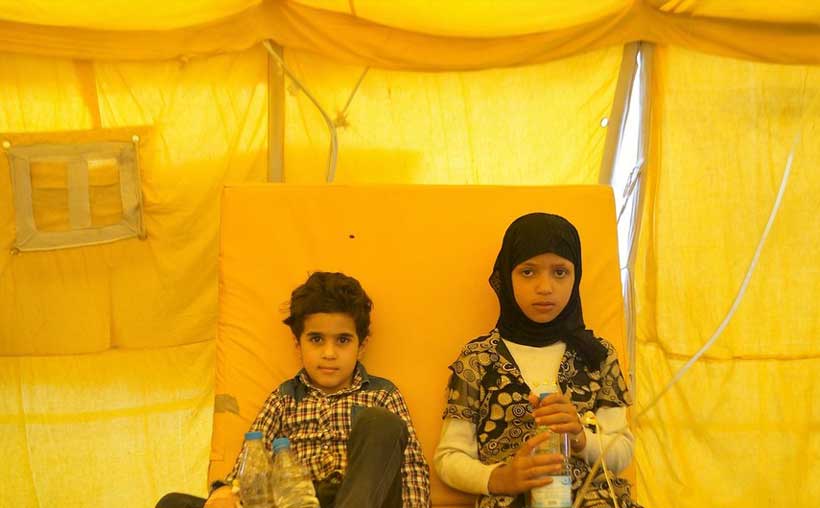 More than 40 percent of all children below primary-school age – or nearly 350 million – need childcare but do not have access, according to a new World Bank report launched today. As a result, too many children are spending time in unsafe and unstimulating environments. The COVID-19 pandemic has further exposed the inadequacies in childcare provision and the vulnerability of the sector across the world.
The new report, Better Jobs and Brighter Futures: Investing in Childcare to Build Human Capital, highlights how investments in childcare can increase women's employment and productivity, create new jobs, improve child outcomes, drive economic growth, and support a more resilient and inclusive recovery from the pandemic. It notes that the struggles so many parents have experienced during the pandemic to balance childcare and work responsibilities may also generate policy momentum to address the issue.
Investing in quality, affordable childcare is key to unlocking pathways out of poverty, helping everyone achieve their potential, and increasing equity – all of which are cornerstones of a country's economic growth and productivity.
"The first five years of a child's life are a period of rapid brain development. Providing children with a safe and stimulating environment during this time has huge returns and makes subsequent education investments much more effective," said Jaime Saavedra, World Bank's Global Director for Education. "But 40 percent of children in low- and middle-income countries need childcare and do not have access. We need to urgently expand investments in childcare."
In order to maximize both female labor force participation and child development, governments play a crucial role. They can help ensure that quality childcare is available, affordable, and meets the needs of all families, particularly the most vulnerable. Expanding the childcare economy and building the childcare workforce also can create up to 43 million new jobs while facilitating more people—particularly women—to be able to seek or return to employment.
"Without quality childcare, parents—and in particular women—face an enormous hurdle. The lack of access can keep women from returning to work after childbirth, limit the quality or quantity of employment and earning opportunities, which can result in substantial negative impacts on family welfare," said Caren Grown, World Bank's Global Director for Gender. "The World Bank is supporting countries as they take action to develop childcare solutions that can increase women's labor force participation, improve child development and human capital outcomes, and reduce inequalities."
The report highlights five key policy goals that governments can take to accelerate progress towards quality, affordable childcare for all families that need it:
1. Expand access to childcare by promoting different types of provision – to meet diverse family needs (this may include center and home-based care options, providing flexible funding for families, and covering extended working hours, among others).
2. Prioritize childcare coverage for the most vulnerable families and ensure low-cost and free options are available.
3. Allocate sufficient financing to make childcare affordable for families and ensure quality.
4. Define clear, workable institutional arrangements and build system coherence – and ensure alignment across different parts of government.
5. Ensure that children are in safe and stimulating environments through a robust quality assurance system and a supported and capable workforce.
The report comes on the heels of the World Bank's Women, Business and Law 2021 report, which found that women around the world continue to face laws and regulations that restrict their economic opportunity as the pandemic is creating new challenges for their health, safety, and economic security.
Mental health alert for 332 million children linked to COVID-19 lockdown policies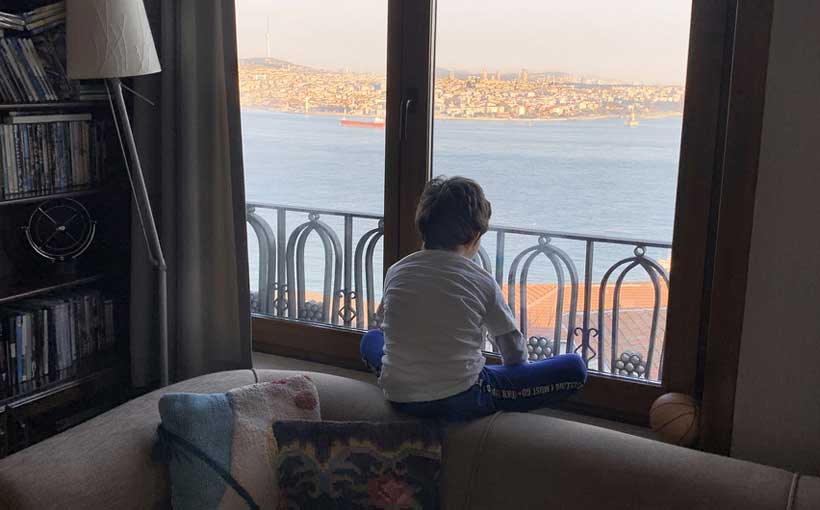 The UN Children's Fund, UNICEF, says the mental health of millions of children worldwide has been put at risk, with at least one in seven forced to remain at home under nationwide public health orders – or recommendations – during the COVID-19 pandemic.
Based on new research, it said on Thursday that more than 330 million youngsters have been stuck at home for at least nine months, since the virus spread uncontrollably this time last year.
This has left them feeling isolated and anxious about their future, said UNICEF spokesperson James Elder: "Tens and tens of millions of youngsters have been left feeling isolated and afraid and lonely and anxious because of these enforced lockdowns and isolations that have become as a result of this pandemic."
He said countries needed to emerge from this pandemic "with a better approach, a better approach to child and adolescent mental health, and that probably starts just by giving the issue the attention it deserves."
Mental vulnerabilities
Half of all mental disorders develop before the age of 15, according to UNICEF and the majority of the 800,000 people who die by suicide annually, are under 18s.
The UN agency also said that the pandemic has disrupted or halted critical mental health services in 93 per cent of countries worldwide.
UNICEF Executive Director, Henrietta Fore, said that when day after day "you are away from your friends and distant loved ones, and perhaps even stuck at home with an abuser, the impact is significant.
"Many children are left feeling afraid, lonely, anxious, and concerned for their future. We must emerge from this pandemic with a better approach to child and adolescent mental health, and that starts by giving the issue the attention it deserves."
For children experiencing violence, neglect or abuse at home, lockdowns have left many stranded with abusers. Children in vulnerable population groups – like those living and working on the streets, children with disabilities, and children living in conflict settings – risk having their mental health needs overlooked entirely.
According to WHO, the COVID-19 pandemic has disrupted or halted critical mental health services in 93 per cent of countries worldwide, while the demand for mental health support is increasing.
UNICEF responding
To respond to growing needs, the agency has offered support to Governments and partners to prioritize services for children.
In Kazakhstan, this has led to the launch of a UNICEF platform for individual online counselling services, alongside distance training in schools for mental health specialists.
In China, the agency has also worked with social media company Kuaishou, to produce an online challenge to help reduce anxiety in children.
Later this year, UNICEF will dedicate its biennial flagship report on the state of the world's children, to child and adolescent mental health, in a bid to increase awareness of the global challenge, exacerbated profoundly by the coronavirus.
Boost investment
"If we did not fully appreciate the urgency prior to the COVID-19 pandemic, surely we do now", said Ms. Fore.
Countries must dramatically invest in expanded mental health services and support for young people and their caregivers in communities and schools. We also need scaled-up parenting programmes to ensure that children from vulnerable families get the support and protection they need at home."