India is one of the top nations which has been increasing its military expenditure, weapons import from multiple countries and private firms, and defence budget. Over the last three decades, India has been experiencing momentous variations in its military-strategic thinking resultantly this brings the significant changes in its defence policies as well. In this regard, India has been trying to revolutionize its military capacity via importing sophisticated conventional arms. Recently, a report published by Stockholm International Peace Research Institute (SIPRI) on 27th of April 2020, shows that "global military expenditure sees a largest annual increase in a decade reaching $1917 billion in 2019". SIPRI's database entertains that the total global military expenditure represents an increase of 3.6 per cent as compared to the previous year 2018. Moreover, the five largest spenders in 2019 according to statistics computed by SIPRI were the U.S., China, India, Russia, and Saudi Arabia, respectively. SIPRI statistics also show that two Asian states, namely China and India, have featured among the top three military spenders for the first time.
As far as India is concerned, it has increased its military expenditure by 6.8 per cent as compared to 2018 reaching $71.1 billion. According to Siemon T. Wezeman (the Senior Researcher at SIPRI) "India's tensions and rivalry with both Pakistan and China are among the major drivers for its increased military spending". This massive increase in the Indian military expenditure makes it the world's second-largest arms importer after Saudi Arabia. Delhi has involved in various deals and agreement with the world's top nations for the import of military technology. Recently, Prime Minister Narendra Modi signed $3 billion in defence deal with President Trump during his visit to India in February 2020. According to this deal, the U.S. would provide helicopters and other equipment to India's military. Moreover, the U.S. is fully assisting India in its desire to acquire global power status through military means. Pentagon in October 2019 stated that "the bilateral defence trade between Washington and Delhi expected to reach $18 billion by the year-end". In addition to this, the U.S. State Department in 2019 said that it is going to sell India "MH-60R Seahawk helicopters ($2.6 billion), Apache helicopters ($2.3 billion), P-8I maritime patrol aircraft ($3 billion), and M777 howitzers ($737 million)".
This growing Indo-US nexus in defence has continued since long such as both the nations concluded a significant communication agreement in September 2018 named Communication Compatibility and Security Agreement (COMCASA) to facilitate closer defence cooperation. In August 2016, India also signed a military logistic agreement with the U.S designated the Logistic Exchange Memorandum of Agreement (LEMOA) to counter the growing maritime influence of China. This agreement allows both the nations to govern the use of each other's land, air and naval bases for repair and resupply. Ash Carter the then U.S. Defence Secretary and Manohar Parrikor (Indian Defence Minister) said that "signing of the agreement would make the logistics of joint operations so much easier and so much more efficient". Another agreement named General Security and of Military Information Agreement (GSOMIA) signed between Delhi and Washington in 2002. it paves the way for greater technological cooperation in the military sector. Similarly, GSOMIA also "allows the sharing of classified information from the U.S. government and American companies with the Government of India and Defense Public Sector Undertakings (DPSU).
There can be various reasons behind India's military modernization; however, its military buildup raises severe questions for creating instability and posing security threats to the regional states, particularly Pakistan. Pakistan and India are considered the arch-rivals in nuclear South Asia since conventional violence between them could quickly turn into a nuclear war. As far as the deterioration of the security situation of South Asia is concerned, Delhi played an essential role in worsening the security and generating threats for the stability of the region. South Asia region has already been considered the most sensitive part of the world because of a massive increase in traditional and non-traditional security threats, particularly after the incident of 9/11. In this regard, a report published by SOS Children's Villages Canada about the poverty in India states that "two-thirds of people in India live in poverty: 68.8% of the Indian population lives on less than $2 a day. Over 30% even have less than $1.25 per day available – they are considered extremely poor. It makes India one of the poorest countries in the world; women and children, the weakest members of Indian society, suffer most".
It is the situation of poverty in India where people are dying because of poverty, hunger, and strife. In contrast, its rulers are spending a tremendous amount of money on military expenditures as well as their lavish lives."
Instead of focusing on multiple problems such as poverty, corruption, instability, inequality and violation of minority rights, barbarism over Muslims etc. India is bent upon increasing its defence budget. It exposes Indian hegemonic designs for the South Asian region. It is ultimately becoming the primary reason for instability and insecurity not only for Pakistan but also for other regional states.Furthermore, both India and Pakistan are considered arch-rivals in the South Asia region. Multiple unresolved problems cause their power asymmetry to prevail such as Kashmir, constant warmongering by the political leadership as well as Indian military, Indian involvement in Balochistan, and Indian massive military modernization etc. Besides, after the establishment of BJP government India aspires to be the world power such as PM Modi after taking office in May 2014, said to his diplomats that "to help India position itself in a leading role, rather than [as] just a balancing force, globally". Likewise, Subrahmanyam Jaishankar, the then foreign secretary of India, also entertained that "country now aspires to be a leading power, rather than just a balancing power". These all force postures and recent military developments by Indian government pose some severe implications and dangers for regional peace and stability.
Afghanistan Will Test SCO's Capacity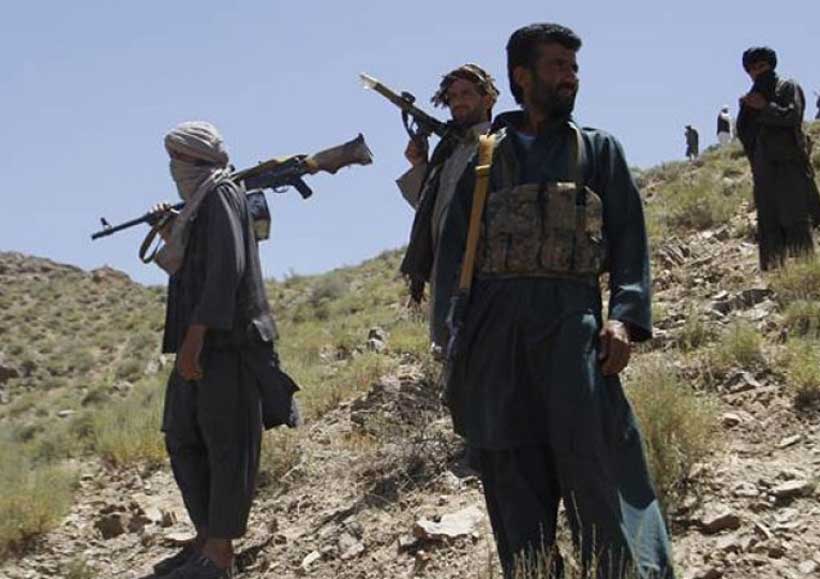 The US is withdrawing from Afghanistan. Twenty years of the US-led foreign intervention has brought neither prosperity, nor stability, to the country. With hundreds of billions of dollars spent on the seemingly endless military operations and with thousands of Americans killed, the Biden Administration faces a harsh reality: A Western type political system is not likely to take roots in Kabul anytime soon. Washington has lost the war it waged for the last two decades. The main challenge for US President Joe Biden and his team is how to make the painful US defeat less humiliating and the ongoing retreat more graceful.
This is not to say that the US will play no role in and around Afghanistan after September 11, 2021. It might continue to support the government in Kabul for some time through economic and technical assistance, through intelligence data sharing, or even through limited US airstrikes against rebellious warlords in county's provinces. Still, the place of Afghanistan in the US—and Western—strategic designs will go down dramatically. In the end of the day, only Afghans themselves can settle the conflict in their country through a political dialogue and an inclusive peace process.
On the other hand, from now on, the future of Afghanistan should be a matter of concern not for remote overseas powers, but for regional players around this country—such as Iran, Pakistan, China, Russia, India and Central Asia countries. The ability or inability of these players to come to a common denominator on their respective approaches to Afghanistan will become the critical external factor affecting the country's future.
Unfortunately, no consensus about Afghanistan exists between major regional players. Each of them has its own history of relations with the Afghan state and the Afghan people, sometimes quite controversial and sometimes even bitter. They have very different assessments of the current balance of powers inside the country, and often quite diverging threat perceptions. Their respective views on the military capabilities of the insurgent Taliban and on its long-term political goals are not the same. Each of the regional players has carefully developed its special lines of communication to the government in Kabul and, arguably, to various factions of the insurgent camp as well.
Still, the overall views within the neighboring countries on the desirable future of the country coincide or, at least, significantly overlap. Essentially, there are two fundamental issues at stake for all the Afghani neighbors. First, Afghanistan should not become an Islamic Emirate, which international terrorist groups like ISIS or Al-Qaeda could use to plan their malign subversive operations in the region. Second, Afghanistan should stop being the major producer and exporter of narcotics, which it has become under the Western occupation. Of course, regional players would also prefer to see Afghanistan as a politically stable, economically striving, socially inclusive, culturally diverse and religiously tolerant country. However, everybody understands that this is too high a bar to consider for in the immediate future.
The Shanghai Cooperation Organization (SCO) might well be an appropriate platform to try figuring out how to approach these two critical issues in a multilateral format. Afghanistan, as well as neighboring Iran, has an observer status within SCO; Turkmenistan coordinates its Afghan policies with SCO countries; all other regional players are full-fledged members to the organization. The SCO-Afghanistan Contact Group has existed since the fall of 2005 and it has already accumulated a lot of useful practical experience. Still, until recently, the contact group operated in the shadows of the Western intervention in the country. The time has come for SCO member states to bring this body out to the light and to rise up to a new, post-US Afghan challenge.
One of the SCO comparative advantages is that, given its very broad and even ambiguous mandate, it is in a position to address simultaneously security, economic and human development agendas of Afghanistan, combining support for political stability, implementation of large-scale economic projects and assistance for social capital building. It can also coordinate efforts of other international actors ranging from the specialized agencies of the United Nations to private foreign companies to small NGOs interested in specific avenues of collaboration with partners in and around Afghanistan.
Keeping in mind significant disagreements between SCO members (especially between India and Pakistan) on a number of important Afghanistan related matters, one could envisage a multilateralism a la carte approach to specific projects in this country. It implies that select SCO states could form project-based coalitions to engage in initiatives of their choice without necessarily trying to involve all of SCO member states. However, it is important to make sure that such projects would not jeopardize or question core national interests of other SCO members.
The role of Afghanistan itself should not be limited to that of an SCO economic or security assistance recipient. Without an active Afghan involvement, some of the SCO plans would be hard to implement in full. For instance, engaging Afghanistan in major railway and energy infrastructure projects is indispensable for strengthening regional connectivity between Central and South Asia and in the SCO space as a whole. The China proposed-Belt and Road Initiative would remain incomplete, if it has to bypass Afghanistan due to unaddressed security concerns. In sum, Afghanistan should become a subject, not an object of the regional multilateral cooperation.
No doubt, Afghanistan stands out as a formidable challenge for SCO, but it is also a unique opportunity for the alliance of Eurasian nations. If the organization manages to succeed whether the US and its Western allies failed in the most dramatic way, this success would be the best possible illustration of the changing nature of international relations. After having successfully tested its institutional capacity in Afghanistan, SCO could find it much easier to approach various regional crises, civil conflicts and failed states in Eurasia—and even beyond the Eurasian continent. Regretfully, there will be no shortage of such crises, conflicts and failed states in years to come.
From our partner RIAC
Foreign Troops withdrawal at a faster pace from Afghanistan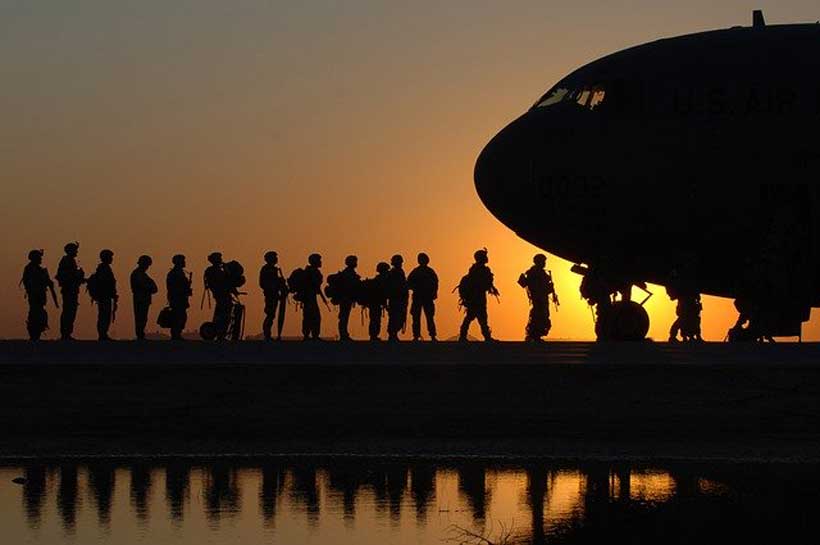 The US is withdrawing troops at a faster pace than expected. It has been reported that almost half of the remaining forces have already been evacuated. It might be a part of the US strategy. Only time will explain it well. The US is handing over some crucial posts to Afghan Government Forces like the essential Bagram Air Base. Afghan Army was created by Americans, trained by Americans, equipped by Americans, and considered loyal with American. Their task was to obey American orders, protect American interests, and counter the Taliban.
The Taliban's offensive against the Afghan forces has witnessed a sharp increase in diverse parts of more than twenty provinces of Afghanistan. The Taliban even attacked Mihtarlam – the 16th largest city in the Laghman province – which has been a comparatively quiet and calm city in the last few years. As a result of the Taliban's current encounters, innocent Afghans have become refugees in different parts of the country. Their next destination may be Kabul and they are capable of taking over Kabul conveniently.
As a matter of fact, the Afghan Governments of President Ashraf Ghani or Hamid Karzai were not legitimate Afghan-owned Governments; they were created by Americans and served Americans as puppet Governments. The natural pillars of the power were the Taliban. American took control from the Taliban in 2001, and they negotiated the troop's withdrawal with the Taliban directly, without involving President Ashraf Ghani's Government initially. American knows that Taliban are the real owners of Afghanistan and should rule their country in post withdrawl era. Americans acknowledged the potential and supremacy of the Taliban. President Ashraf Gahni or Hamid Karzai has no roots or public support in Afghanistan and will have no role in the future political setup in the post-withdrawal era.
Taliban are well-educated people, having good knowledge of Economics, Science & Technology, Industry, Agriculture, International relations and politics, and in-depth understanding of religions. They ruled the country in 1994-2001 successfully. Their era was one of the most peaceful eras in the recent history of Afghanistan.
Just like any defeating army, the US is trying to harm Afghanistan as much as possible, and destroying its weapons and war machinery at an estimated worth of US Dollars 80 Billion, and destroying ammunition depots, Infrastructures, and all-important places, before the surrender, creating a tough time for Taliban to reconstruct the war-torn country. Even the US is deliberately pushing Afghanistan towards chaos and civil war-like never-ending trobles.
Desperate, Afghan President Ashraf Ghani complained about American disloyalty in his interview with Der Spiegel on May 14, 2021. Displaying a feeling of betrayal and helplessness, President ashraf Ghani is blaming Pakistan. However, Pakistan's positive role in bringing the Taliban to negotiating table in Doha is widely admired by the US and International community.
Similarly, in his interview with Der Spiegel on May 22, 2021, former Afghan president Hamid Karzai has also taken a tough stance on Pakistan and blamed Islamabad for its alleged link with and support to the Taliban. However, he also indirectly gave the message that the United States would not want peace in Afghanistan. At the same time, he has expressed high hopes "for the so-called Troika Plus, a diplomatic initiative launched by Russia which also includes China and the United States." In response to the very first question about the Taliban, Karzai says that "I realized early into my tenure as president that this war is not our conflict and we Afghans are just being used against each other" by external forces.
However, it was the people of Afghanistan who suffered the four decades of prolonged war. It seems their sufferings are reaching an end. All the neighboring countries also suffered due to the Afghan war, and it is time for all neighboring countries to support Afghan reconstruction. China is already willing to assist in reconstructing Afghanistan under its mega initiative BRI. Pakistan, Iran, Central Asia, and Russia may also outreach Afghanistan and play a positive role in rebuilding Afghanistan.
A stable and peaceful Afghanistan will be beneficial for all its neighbors and the whole region. Let's hope for the best, with our best struggles.
What position would Russia take in case of an armed conflict between China and US?
China and Russia have seen increasing interactions and closer bonds as they face amid US pressure. The trilateral relations of China, Russia and the US are of great significance in the international order. Ahead of the upcoming Putin-Biden summit, Global Times reporters Xie Wenting and Bai Yunyi (GT) interviewed Russian Ambassador to China Andrey Denisov (Denisov) on a range of issues including bilateral and trilateral relations, COVID-19, and many others.

GT: Russian President Vladimir Putin and US President Joe Biden will meet in Geneva on June 16. What are your expectations for the meeting? How do you evaluate the possibility of improvement in Russia-US relations during Biden's presidency?

Denisov: We are realists. We do not expect impossible outcomes. We welcome any measures that reduce tensions and competition, but we are very cautious about what we can expect from the Russian-American relations, especially in the context of the very tense relations between the two countries. The Geneva summit, the first meeting between the two leaders since Biden took office, is less likely to resolve important issues between the two countries. A better outcome, though, is that it sets the conditions for resolving problems in the future.

GT: Some analysts suggest the Biden administration may take measures to ease tensions with Russia in order to concentrate on dealing with China. Will this strategy alienate Russia from China and draw it closer to the US?

Denisov: This view is too short-sighted. It can't happen. I think we're smarter than what the Americans think.

GT: Russian Foreign Minister Sergei Lavrov visited China after the China-US meeting in Anchorage, while China's top diplomat Yang Jiechi visited Moscow after a Russia-US foreign ministers' meeting. Was the timing of these two visits deliberately arranged? What signal did this send?

Denisov: As for the timing, it was purely coincidental that the two visits followed the high-level talks between China and the US in Anchorage and between Russia and the US in Iceland. It takes time and technical preparation to arrange a visit at the level of foreign minister and above.

When Russia was preparing for Russian Foreign Minister Sergei Lavrov's visit to China, it was not aware that senior diplomats from China and the US would meet in Anchorage. The same goes for Director Yang Jiechi's visit to Russia.

But it is a good thing that these two diplomatic interactions came on the heels of Russia and China's conversations with the US. It will give senior diplomats from both countries an opportunity to have an in-depth discussion on what has happened in previous meetings between China and the US and between Russia and the US.

GT: Do Russia and China coordinate and communicate with each other on their stance toward the US?

Denisov: A principle in international political exchanges is that the question of an absent third party should not be discussed in the exchanges. However, this principle is almost never observed. A case in point is US President Biden's trip to the UK for the G7 summit. Although Chinese representatives will not be present at the meeting and will not be able to express their positions, the US has announced that it will discuss its policy toward China with its European Allies.

In this context, the US topic certainly occupies a place on the agenda of the meeting between senior Chinese and Russian diplomats. Although the last two visits were short and had limited agendas, the two sides discussed in great detail a range of topics, including some of the most pressing and acute issues in the current international situation. As a matter of fact, there is no content or topic that should be avoided in the political dialogue between Russia and China.

GT: Competition and confrontation between China and the US are escalating. If one day an armed conflict between China and the US happens, what position would Russia take?

Denisov: There will be no answer to this question because I am convinced that there will be no armed conflict between China and the US, just as there will be no armed conflict between Russia and the US, because such a conflict would exterminate all mankind, and then there would be no point in taking sides. However, if you are asking about the judgment of the international situation and major issues, then Russia's position is clearly much closer to China's.

In recent years, the US has imposed sanctions both on Russia and China. Although the areas and content of the US' dissatisfaction towards Russia and China are different, the goal of the US is the same: to crush the competitor. We clearly cannot accept such an attitude from the US. We hope that the Russia-China-US "tripod" will keep balance.

GT: As far as you know, is President Putin scheduled to visit China this year?
Denisov: There is a possibility. Our high-level exchange plan includes President Putin's visit to China, and both sides have the willingness. China hopes that President Putin will be the first foreign leader to visit China after the pandemic, while Russia also hopes that President Putin's first state visit after the outbreak will be arranged in China. However, whether this arrangement can be implemented will depend on how the pandemic develops. While the two leaders have not exchanged visits in the past two years, they have spoken on the phone a number of times and the exchanges between Russia and China at the highest levels remain close.

GT: President Putin recently said that the US was wrong to think that it was "powerful enough" to get away with threatening other countries; a mistake, he said, that led to the downfall of the former Soviet Union. How do you comprehend President Putin's words?

Denisov: Anyone who follows current US policy will not disagree with President Putin's views. My interpretation of this statement is that President Putin is not "foreseeing" that the US will suffer the same fate as the Soviet Union, nor is he saying that he would like to see that happen. He is simply warning that the risk is real, but many American political elites have not yet fully realized it.

We cannot imagine a world without the US today. The US plays a big role in terms of economy, culture, science and technology, and we cannot deny this fact. But on the other hand, the US needs to recognize that it is not the only country in the world, and it needs to take into account and respect the realities and goals of other countries. President Putin is reminding the US not to make the mistakes of the Soviet Union.

GT: Many reports in recent years have said the US and some other countries are trying to incite a "color revolution" in China and Russia to create a "zone of geopolitical instability" around the two countries. Under the current situation, what kind of cooperation can China and Russia carry out?

Denisov: That is why I said that Russia and China are highly consistent in their judgment of the international situation. Both Russia and China follow the principle of non-interference in another country's internal affairs, but in the past few years, we have witnessed "color revolutions" in many countries, which have led to domestic chaos. These "color revolutions" certainly have some domestic or local reasons, but they are always accompanied by the presence of external forces.

In order to prevent a third country from interfering in the internal affairs of Russia and China, we should jointly work out some "rules of the game," especially in the field of information security so as to prevent some countries with more advanced information technology from imposing their own political agenda on other countries through IT technology.

Recently, a new phenomenon has emerged in the world: hybrid warfare (Hybrid warfare refers to a new type of warfare in the 21st century, which involves a mixture of conventional and non-conventional means. It is considered to be more varied and covert than conventional warfare.) In this field, the international community does not yet have the corresponding rules to restrict or regulate it.

On the one hand, it is the common concern of Russia and China to prevent their country from being invaded by bad information from the outside world. On the other hand, although Russia and China have sufficient capabilities and strong information networks to resist a "color revolution," some countries and regions around us are relatively vulnerable in this regard, and external interference at the information level could easily lead to large-scale domestic turbulence [in these countries and regions]. The recent events in Belarus and what happened in Hong Kong two years ago are two examples. Therefore, to formulate common rules against "color revolutions" is also for the stability of more countries and regions.

GT: The West has been hyping up Russia and China's so-called "vaccine diplomacy," claiming that the two countries are pursuing geopolitical interests through vaccine exports and aid. What do you think of it?

Denisov: China has so far provided at least 350 million doses of COVID-19 vaccines overseas. Russia's vaccines exports are not as large as China's, but it has cooperated with 66 countries. San Marino has beaten the outbreak with Russia's Sputnik V vaccine. At the same time, Russia has also taken the lead in proposing providing relevant technology and process support to help countries produce vaccines. So far, we have discussed relevant cooperation with 25 medical manufacturers from 14 countries.

We believe that the issue of mutual recognition of vaccines can best be addressed through multilateral platforms such as the WHO, as both Russian and Chinese vaccines may face difficulties in getting recognition. This is not because of the quality or protection rates of the Russian and Chinese vaccines, but because some competitors are very reluctant to allow Russian and Chinese vaccines into other countries. They will create artificial obstacles, including using political tools and unfair methods to achieve their goals.

The suggestion of "vaccine diplomacy" is one of the obstacles they create. Some countries with "vaccine nationalism" give priority to vaccinating their own population, which is fine in itself, but at the same time they are trying to discredit other countries' vaccine aid and prevent Chinese and Russian vaccines from entering the market of third countries. This is not right. It is a typical "vaccine politicization."

Besides, the West's fabrication about the virus being a result of "a Chinese laboratory leak" is a classic case of politicizing the pandemic. These are very unfair political statements, which are not the right way to address this devastating human crisis.

GT: Some analysts said that there are considerable differences in terms of China and Russia's strategic interests: Russia has little interest in maintaining the existing international order, while China, as the biggest beneficiary of the existing international order, only seeks to adjust the order. What do you think of this view?

Denisov: This is a rather black and white statement. It is also a radical view of the international situation, as if there are only two options before us: preserving the existing international order or destroying it. But that's not the case.

Russia and China are both world powers and have their own interests at the global and regional levels. These interests cannot be identical in all cases. But on the whole, the international interests of Russia and China are the same, so our positions on most international issues are the same. The most obvious example is how we vote in the United Nations Security Council: Russia and China often cast the same vote at the Security Council.

The international order is not static. It not only evolves, but has recently accelerated its evolution. The international order needs reform to make it more responsive to today's realities, but we cannot change it in a one-size-fits-all way.

I do not agree with the view that Russia and China have very different views on the reform of the international order. In fact, our positions on some of the most important issues are the same, and we just have different views on some specific details.

GT: This year marks the 100th anniversary of the founding of the Communist Party of China. How do you evaluate the CPC's performance and achievements?
Denisov: Since I was assigned to work in Beijing in the 1970s, I have witnessed firsthand China's development over the past half century. I have seen with my own eyes the tremendous progress China has made under the leadership of the Communist Party of China, and I have seen that China's success is the result of many important factors, such as the dedication and diligence of the Chinese people and the right decisions made by the leadership.

For the CPC, this year is very important. In the future, China will welcome another 100th anniversary: the 100th anniversary of the founding of the People's Republic of China. Perhaps I will be too old to see what China will look like when that day comes. But I can imagine it, because in the course of China's development over the past 50 years, I have seen the support of the Chinese people for the CPC as the ruling party, and the crucial role it has played in China's achievements. I know there is a song in China that many people sing: "Without the CPC, there would be no New China." I also want to take this opportunity to congratulate all Chinese people.

GT: We learned that some Russian people have negative views of the Soviet Communist Party and the Soviet Union. Will they equate the CPC with the Soviet Communist Party? Will this affect the current China-Russia relations?

Denisov: Russia is a big country and its people hold diverse views. I think the number of Russians who feel this way is very small.

Indeed, the Soviet era had many flaws, but people of my generation who actually experienced this era could still think of many good and positive things when they look back. Our poll shows that the negative attitude toward the Soviet Union is largely held by young Russians who were born after the collapse of the Soviet Union and did not see it firsthand. They had a different attitude towards the Communist Party, but it was more about the Soviet Union's own policies at that time, not the Communist Party in general.

I also want to share a personal view on the Soviet Union and the Communist Party: If a figure like Deng Xiaoping had appeared in the Soviet Communist Party at that time, perhaps the course of our country's development would have changed forever.

Recently, there have been a lot of discussions about state and different social systems. We have also found that the responses of different countries to the COVID-19 pandemic reflect the strengths and weaknesses of different social development models. Today, the Chinese economy has emerged from the crisis caused by last year's epidemic, demonstrating the great vitality of China's development model. This reminds me of a Chinese saying: Practice is the sole criterion for testing truth.
from our partner RIAC