Community movement to fight against COVID-19
Community movement is nothing but the accumulated response to any social issues through the community people. It is divided into four segments like individual, family, kinship and community. Each and every segment have distinct role towards alarming epidemiological issues COVID-19. The article's tries to sketch the role and responsibilities of each and every segment of community movement to prevent COVID-19.
Introduction
COVID-19 is nothing but the name of dangerous threat of death in the world. 207 973 people have already been died in 213 countries[1]. Bangladesh has been facing a devastating situation for COVID-19 from the last 08 March, 2020 to till date. Total 168 people have died for the virus among the 7667 identified cases within the last 8 weeks (8th week is not completed yet). The infection rate is increasing in every moment.
Figure 1 : Week wise confirmed cases
Government has warned that the virus will be spread in the whole country and community infection has been started[2]. The world famous scientists are constantly working to fight with the virus but they have been failing to stop the caravan of death in the world. Social scientists are also producing scientific write-ups to make policy in which respective country can take proper initiatives to tackle the harsh social breakdown. But no initiatives are working properly to fight against COVID-19. As a student of Anthropology, the researcher has been thinking to come up with a pragmatic measure to cope up with the natural pandemic of COVID-19. The researcher found that, Jayaprakash Muliyil is one of India's foremost epidemiologists, said about the most acceptable way to fight against COVID-19. He talked that Community participation—not lockdowns—is key to fighting coronavirus in India[3].The researcher agrees with the epidemiologist. The researcher think that only behavior change can make difference to fight against COVID-19. Now, it is a big question's how can we change behavior of people? The answer is only community movement can help to change the behavior of mass people. The researcher think that community movement should ensure through the changing behavior of the following levels of any community of the world.
Sensitization of Individual and Family
This is the most important and first step in changing behavior. The will of the individual is sufficient to change the behavior of the person. Yet it is important to follow the overall norms of society and the state. In all religions, we are told to abide by religious discipline to prevent the Corona virus. That is, "cleanliness is part of the faith."Cleanliness is the main tool for the prevention of corona virus. Corona virus is infectious. The person spreads the virus through sneezing, cough, colds and breathing. When a healthy person comes in contact with an injured person within 3-5 feet, the risk of panic is overwhelming. If the victim is holding something like door handle or new, locks, water bottle / glass, lift button, stair handle, ATM booth button, water faucet, commodity flask / sitter, paper, pen, pencil, bag, bag, money, money, etc. And then after touching a healthy person, the person can be infected. If a healthy person uses all the substances used by the infected person, that person can be infected. This is why changing the behavior of the affected person is very important. The victim must be kept separate from other family members. The affected person must be prepared to change all his / her previous habits / behaviors and follow the advice of a specialist physician. This condition is called isolation / dissociation in medical science. Those who were or remain in contact with the affected person should be kept for 7 days. The distance from one person to another will always be 3 feet. No one will be able to touch anyone or use any of the materials used, and must follow the advice of a specialist physician. This condition is called quarantine in the language of medical science. It is important to assure some rights of the individual while in the quarantine. Quarantine's obligations are as per the Siracusa policy-1984 of the United Nation are as follows:
All those who have the basic needs of the disease will have to make all the prevention.
There should be ample opportunity for communication with loved ones and caregivers.
Workplace, job, as well as financial loss should be taken into account, there should be compensation system.
Everyone should have equal opportunity in all aspects of social status.
Quarantine must be seen as necessary for society and the people.
It should be done to prevent the transmission of disease.
The elderly of the family have to take responsibility for changing individual and family behavior. They will monitor the daily behavior of all members of their family. It is important to remember that if an attack occurs, everyone in the family will be in danger. It is important to follow the World Health Organization's specific policies in this regard.
Stay separate from other family members.
Stay in a separate room with light and air. If possible, stay at least 5 feet away from others. Use separate beds at night.
Use a separate bathroom, toilet. If it is not possible to reduce the number of places you have to use with others and arrange for adequate lighting in those places.
Breastfeeding mothers can breastfeed their baby. But before approaching the baby, wash your hands thoroughly with soap and use a mask.
Use a mask when staying in the same room with other members of the house, especially if you need to get within 5 meters / 5 feet or when you need to get out of the house when needed.
When exposed to colds, coughs, vomiting, etc., immediately remove the mask and use a new mask. After using the mask, cover the lid with dirt and rinse with soapy water.
Wash hands with soap and water for at least 20 seconds and use hand sanitizer if necessary.
After soap-water use, dry your hands with tissue. If there is no tissue, just use a towel / towel to wipe the hands and replace them when wet.
Do not touch eyes, nose, face with unforgiving hands.
Adhere to cough etiquette. Wrap tissue paper / medical mask / cloth mask / arm during coughing
Cover your face and nose and clean your hands according to the above rules.
Do not share personal items with anyone else.
In both isolation and quarantine, it is best to remain engrossed in the prayer of the Great God and Creator. For this reason, government-declared holidays should force all the family members to maintain social distance. Social distance is the home away from all kinds of public meetings[4].
Kinship[5]sensitization: It is the culturally defined relationships between individuals who are commonly thought of as having family ties. All societies use kinship as a basis for forming social groups and for classifying people. All the kin groups' leaders should take responsibility to aware their ken members about COVID-19 as early as possible. They should implement the all government's rules, regulations, prescriptions immediately, in which all kin members are ready to obey the health instructions regarding COVID-19.
Community Sensitization
It is the most important part to fight against COVID -19. The change in group behavior refers to the behavior of the victim and his / her family to other people in different neighborhoods. In this case, the head of each locality/ counselor of the local governments have to take responsibility for changing the behavior of all the people of his/her locality. People of all sectors of the community should come forward to extend their hands in this regard in which they can fulfil the minimum basic needs of community people. We can do it through the following comprehensive efforts.
Community Support Group (CSG) will be a key tool to fight against COVID-19 in the community. This group will be formed through one Diploma Doctor, two Nurses (one male and one female), one Counselor, and three aid workers (two males and one females). All staffs of community clinic and Community Family Care Center will be deployed to form this CSG. This CSG will be responsible for the following duties and responsibilities but not limited
To search the suspected persons who are suffering for COVID-19 symptoms
To refer the general patients to general health care center
To refer the suspected COVID -19 people for quarantine and isolation
To identify the COVID-19 patients
To refer the COVID-19 patients immediately
To follow-up the cure, quarantine and isolation completed people
To counsel the family members of suspected COVID-19 patients
To assist to get minimum all basic needs of the family from local government representatives
To identify the disadvantage people of the community
To assist to get minimum all basic needs of the disadvantage family from local government representatives
To distribute the Behavior Change Communication (BCC) materials among the community
Community Volunteer Group (CVG): We need to form a Community Volunteer Group. It is essential to make the community people aware against COVID-19. This group will solely responsible to sensitize community people through Information, Education and Communication (IEC) materials. From the above data it is indicating that males are most affected group. To control movement of males' member of the community, this CVG will play a key role in the community gate. A representative of each and every family will allow to go out of the community in response to the basic needs of the family. Community leaders of each and every community both in the town and village should extends their hands to form the CSG and CVG as early as possible with the help of local government's representatives. The local government's representatives will need to take the responsibility to provide IEC materials as well as all kinds of logistic support to the members of CVG. The chief of local government representatives will act as a facilitator, monitor and supportive supervisor to accomplish the duties and responsibility of CVG and CSG. Experiences of the cured patients will need to document as early as possible. The respective local government should take initiatives to explore the illness episode of these patients among the community people in which they can boost up themselves to fight against COVID-19[6].
Ensuring food-goods and medicine of community people: It is important to count total family as well as family members of each and every community. After counting all family in the community we need to identify the types of household of the community such as
Hand-to-mouth households: The household which runs through hand-to -mouth.
Needy households: The household which is needy but ability to run independently with some savings more than one months. The income source is totally stopped due to COVID-19.
Well off households: The household which is well of and ability to run independently with savings more than three months. The income source is totally stopped due to COVID-19.
Rich Households: The household which is rich and the house owner is the employee of Government or non-government organization.
Wealthy households: The household which is wealthy and ability to donation for the wellbeing of the community.
Now, we need to form a Community Aid Bank. The bank will be governed by the community people with the direct facilitation of local government representatives. The duties and responsibilities of the bank will
To make a data base of the community households based on voter lists.
To prepare a need assessment of the community
To introduce barter economic system (An example of a barter exchange may involve swapping a bag of nuts for some fruit or meat) among the community
To collect fund/aid/relief from the local government
To collect fund/aid/relief from the wealthy households of the community
To distribute the fund/aid/relief equally among the households based on needs
To supply essentials medicine based on needs through exchange of money
---
[1]WHO, "Coronavirus," Coronavirus disease (COVID-19) Pandemic, April 30, 2020, https://www.who.int/emergencies/diseases/novel-coronavirus-2019.
[2]Institute of Epidemiology Research (IEDCR) Disease Control and, "করোনা ইনফো," accessed April 17, 2020, http://www.corona.gov.bd/.
[3]Arunabh Saikia, "Community Participation—Not Lockdowns—Is Key to Fighting Coronavirus in India," Quartz India, March 24, 2020, https://qz.com/india/1824059/india-shouldnt-respond-to-coronavirus-with-only-lockdowns/.
[4]Md Nasir Uddin, "আচরণ পরিবর্তন: করোনা প্রতিরোধের একমাত্র উপায়," March 28, 2020, https://www.deshsangbad.com/details.php?id=99624.
[5]"The Nature of Kinship: Overview," accessed April 17, 2020, https://www2.palomar.edu/anthro/kinship/kinship_1.htm.
[6]Maksuda Khatun, "A Tool to Fight against COVID-19," accessed April 17, 2020, https://en.deshsangbad.com/details.php?id=573.
India's Extended Neighborhood and Implications for India's Act East Policy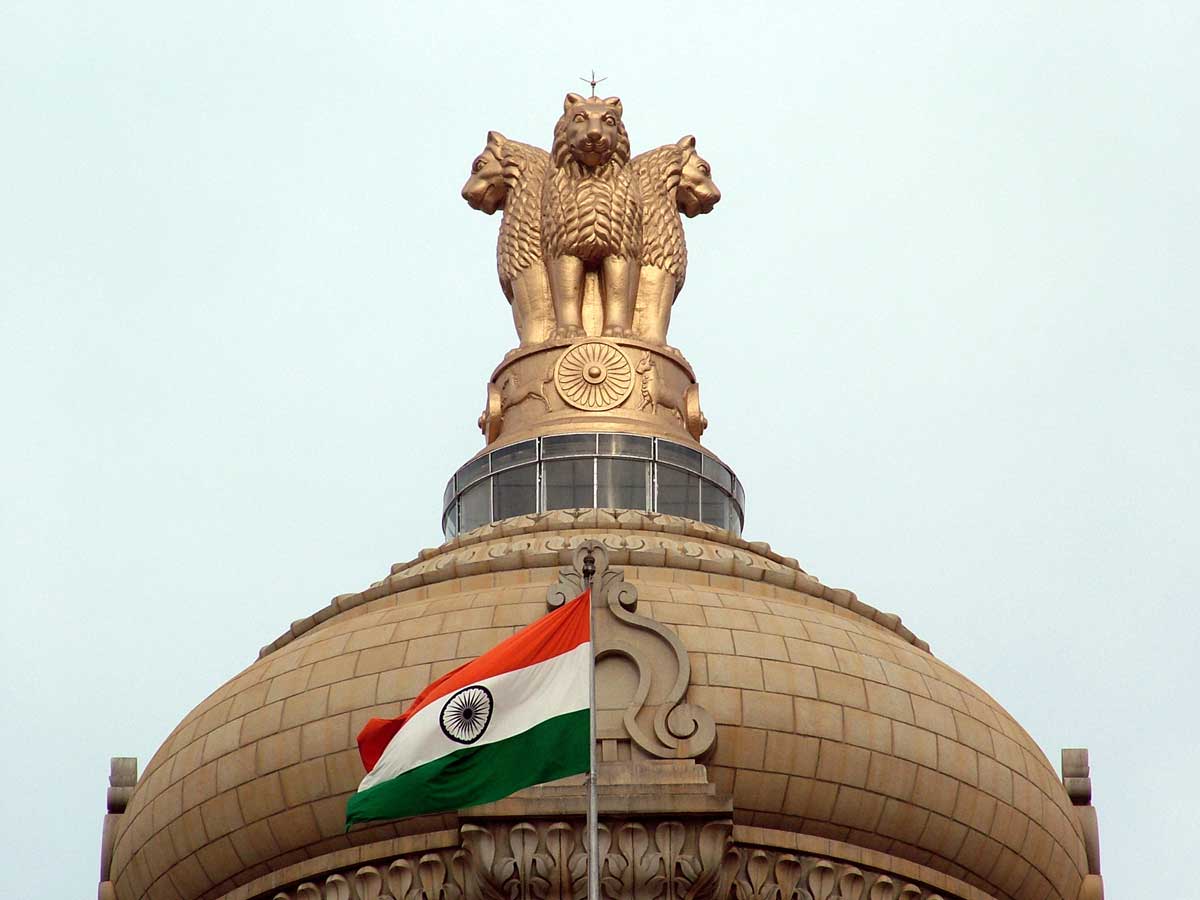 Governments in India have come and gone, however what remains perpetual is the dynamic foreign policy construct of India. The concept of the "extended neighbourhood" has been woven into India's foreign policy, which is now becoming multidimensional and omnidirectional – a 360-degree view necessitated by a rapidly changing world – particularly after 1997 (Atal Bihari Bajpai) or 2004 (Manmohan Singh). The historic change of power in the world provides a compelling backdrop for India's gradually growing emphasis on "extended neighbourhood" in its foreign policy practice and projection. Historically speaking, the extended neighbourhood has influenced India's foreign policy since its independence. Philosophically, the idea of "Vasundhara Kutumbakam," or "the world is one big family," is intricately entwined with the word "extended neighbourhood."
The Look East policy and the beginning of India's economic reforms in the early 1990s paved the way for a multifaceted acceleration of economic and strategic interaction with East and South-East Asia, which are home to some of the region's most dynamic economies and innovation hubs. India edged closer to the energy-rich regions of West Asia and Central Asia during the next 10-15 years as its need for hydrocarbons developed rapidly. Various geo-economic and geo-strategic imperatives fuel India's expanding involvement with its wider neighbourhood. The geo-economic imperative requires greater economic integration through trade, investment, technology transfer, and innovation. Additionally, it entails creating a network of connected free trade agreements throughout the area. Engaging and collaborating more frequently to tackle a wide range of intertwining concerns, such as terrorism, maritime piracy, transnational crime, disaster mitigation, and countering transnational pandemics.
INDIA'S INTERESTS IN THE EXTENDED NEIGHBOURHOOD
India's interests extend beyond its borders, its fixation on the South Asia-centric notion of neighbourhood can no longer be deployed as a useful analytical framework to evaluate India's regional diplomacy. India's extended neighbourhood, therefore comprises of the South Asia, Indo-Pacific, South-East Asia, West Asia and Central Asia. Each of these neighbourhood comes with its own opportunities and challenges as far as India is concerned.
BIMSTEC/ACT EAST/ INDO-PACIFIC: India's preference for BIMSTEC over South Asian Association for Regional Cooperation (SAARC) stems from the diplomatic strategy to 'isolate Pakistan' which translates to keep Pakistan out of its strategic interests in the region given the turbulent past of the two countries. However, this isn't necessarily the only reason for India to focus on BIMSTEC more. Both internal and external strategic considerations prompt India's involvement in the sub-regional conference for the Bay of Bengal[1].
Internally, countries in the Bay of Bengal subregion are involved in the development and security concerns of India's eastern shore, the Andaman and Nicobar Islands, and the Northeast region. Externally, three key policy initiatives—the "Neighbourhood First" policy, the "Act East" policy, and the "Indo-Pacific" construct—direct Delhi's present regional strategy, which involves the BIMSTEC subregion.
The frontier regions of India, such as the Northeast and the Andaman and Nicobar Islands, are far from the country's main economic centres. With other BIMSTEC members, including Bangladesh, Bhutan, Myanmar, and Nepal, India shares sea and land borders (maritime boundaries with Bangladesh, Myanmar, Sri Lanka and Thailand). The Bay of Bengal subregion is being envisioned as a result of the BIMSTEC summit, which makes the Neighbourhood First policy more vital than ever. This suggests that the sub-regional grouping plays a crucial role in the efficacy of this approach. India's "Act East" foreign policy strategy is launched in the BIMSTEC subregion. India's journey to the east will proceed smoothly if it maintains good relations with the BIMSTEC countries[2].
As far as the Indo-Pacific is concerned, it is a relatively a new concept. Despite being an American initiative, India adopted the Indo-Pacific framework to expand its hub-and-spoke network beyond its current alliance structure and integrate India into the new security system led by the US. The development of the strategic alliance between Japan and India, which served as the foundation for the Indo-Pacific region, has had the fervent support of the US. India's prominence on security concerns in the area has improved as a result of India's growing strategic engagement with the Pacific littoral countries. The idea that major nations should assume more responsibility for maintaining peace and stability in the region has culminated with the creation of the Quadrilateral Security Dialogue (QUAD) framework.[3]
India's interest in the Indo-Pacific framework is largely due to the prominent position that other nations have given it in the Indian Ocean region (IOR). How other major countries see India will play a role in determining its position within the larger international power system. India is also confident that cooperation with the US, particularly in the Indo-Pacific area, will help it acquire the state-of-the-art defence technologies needed to counter threats from its long-time adversaries like Pakistan and China. India benefits naturally from its proximity to the Bay of Bengal subregion, but it also means that major powers are becoming more interested in its backyard. Long-term strategic problems for India are posed by China's expanding influence in the wider Indian Ocean region as well as the Bay of Bengal subregion. Beijing has proposed numerous projects as part of the Belt and Road Initiative (BRI), including the China-Myanmar Economic Corridor, the China-Laos-Thailand Railway Cooperation etc[4].
WEST ASIA: In 2005, Prime Minister Manmohan Singh announced the "Look West' policy as an extension of India's economic hinterland and widening strategic cooperation. Indian interests in the Gulf have continued to be primarily focused on trade, energy security, and protecting the rights of the Indian diaspora in the area. India is actively promoting its culture and educational system in the area with a focus on cooperation and exchange. Strengthening the relationship in the fields of education and culture has been intended to maintain India's soft power dominance by promoting Indian culture and assisting human resource development in the region. By forging strategic alliances and fostering the region's crucial energy and trade relations, India has made clear that it wants to incorporate the Gulf region in all practicable new industries[5].
When Modi was elected in 2014, the broad outlines of India's Middle East strategy were well established. Instead of choosing a different direction, the new administration continued along the same road but reinforced the "Look West" policy by concentrating on three key areas: the Arab Gulf states, Israel, and Iran.
Fast forward 2022, the I2U2 group of countries, 'I2' standing for India and Israel and 'U2' representing the United States (US) and United Arab Emirates (UAE), held their first summit level virtual meet on 14 July, during US President Joe Biden's visit to Israel. The summit-level talks come as a welcome push since the meeting of I2U2 foreign ministers in October 2021 was followed by a lull despite many analysts christening this new setup as the 'Middle East Quad' (or 'West Asia Quad').[6]
Each of the four member countries has emphasised one of the six focal points of collaboration that will serve as the beginning of the next stage of this engagement. The first batch of pilot projects will focus on cooperation in the fields of water, food security, health, transportation, and space cooperation. These initiatives will operate under broader global issues like climate change, international economic stability, volatile energy markets, and food markets that have disproportionately impacted the Global South in comparison to the more developed regions of the world. The foundation of these projects is geoeconomics. As far as India is concerned, joining the I2U2 allows India to take use of its favourable relations with Israel, the Gulf, and the US to develop economic exchanges that are mutually beneficial and have virtually no potential drawbacks.
CENTRAL ASIA: The Silk Road provides the basis for the history of India's relations with Central Asia. However, as time progressed, India's ties to Central Asia continued to weaken, which is also apparent from the fact that India didn't have any sizable post-independence policy aimed at Central Asia. With India's economy growing, so did the demand for energy, necessitating a diversification of suppliers outside of the Gulf. In order to lessen its reliance on pipelines through Russia, Central Asia also thought about how it could supply energy to Asia's fast rising countries, such as India and China. India's "Connect Central Asia Policy" is the result of its growing fascination with the region. E. Ahamed, who was the minister of External Affairs for the State at the time, drew attention to the increasing political and economic integration of Central Asia with the rest of the world in 2012 and noted the region's proximity to India. India's "Connect Central Asia Policy" was enhanced when Prime Minister Narendra Modi visited all five in 2015, making him the first Indian head of state to do so[7]. This renewed interest is due to the region's altering geopolitical landscape, particularly the growth of China's Belt and Road Initiative (BRI), as well as the external security concerns the region faces. India has strengthened the institutional underpinning for its bilateral defence cooperation in the region. Notably, agreements and memorandums of understanding (MOUs) relating to defence and military technology cooperation were signed between India and Kazakhstan, Kyrgyzstan, and Turkmenistan during Prime Minister Modi's trips to those nations in 2015. In order to safeguard its energy interests, India has also boosted its civil nuclear cooperation with the region.
KEY CHALLENGES AND OPPORTUNITIES VIS A VIS INDIA'S ACT EAST POLICY
India has been engaged in the South-east Asian region on all fronts since 1992, when Prime Minister PV Narasimha Rao announced a "Look East Policy" to engage with Southeast Asia. These fronts include diplomatic, security, economic, and people-to-people engagement. Building on Narasimha Rao's foundation, Prime Ministers Atal Bihari Vajpayee and Manmohan Singh developed a solid partnership with the Association of Southeast Asian Nations (ASEAN). Following this strategy, Prime Minister Narendra Modi transitioned his Look East strategy into an Act East strategy.
Challenges:
The northeastern region has seen slow development on the AEP overland connection strategy, even though the majority of the 4Cs (commerce, connectivity, capacity-building, and culture) under AEP are classed as "anticipated" or "ongoing" with a flexible/infinite timeframe approach. Despite being in charge of a vital strategic overland connecting point to Southeast Asian countries, Modi continues to have a serious strategic flaw in his determination to play a significant role in world events at the expense of ignoring fruitful engagement in the North East Region and with India's close neighbors[8].
The Indo-Pacific Strategy of 2017 strengthened the hedging of a China-counter strategy through the AEP, but the incoherent and vague China policy of the Trump administration was marked by uncertainties in terms of priority and emphasis, leading to a "worrying" policy situation in Modi's strategy against China
According to Sanjaya Baru, many ASEAN nations wanted India to counterbalance China's expanding power, which was initially sparked by China's rapid rise after the transatlantic financial crisis and the Xi Jinping regime's increasing assertiveness. Regional business was dismayed by India's economic slowdown and inward focus, which were indicated in its decision to renounce the Regional Comprehensive Economic Partnership (RCEP) pact. While the ASEAN and Indian governments worked to maintain positive ties, Southeast Asia's influential corporate communities—mostly Chinese—started to become less interested in India[9].
OPPORTUNITIES
When the world was perhaps dealing with the COVID-19 outbreak, India in its extended neighborhood offered COVID-19 related assistance by supplying HCQ and Paracetamol and other medical equipment's to almost 123 countries including US, Germany Spain etc. India's stand on Act East policy is perhaps diminishing. Although during the peak COVID-19. Modi's broad spectrum diplomatic approach is appreciated, it overlooked its key foreign policy interests in the region that is BIMSTEC and ASEAN which emerge as India's key interests in the ambit of India's Act East policy. The long-term effect of continued Indian cooperation with ASEAN would bring stronger, more effective, and more outcome-oriented AEP would automatically involve greater engagement, including easier physical connectivity and more interpersonal contact. This should act as a strong incentive for both parties to set up a robust joint pandemic response structure, preventing quicker pathogen transmissions from being caused by improved connection. In order for India to fortify its credibility in the region and given the China question, India should actively pursue a more serious and concrete Act Est Policy.
---
[1] Beyond the South Asia-centric notion of neighbourhood
Beyond the South Asia-centric notion of neighbourhood | ORF (orfonline.org)
[2] Beyond the South Asia-centric notion of neighbourhood
Beyond the South Asia-centric notion of neighbourhood | ORF (orfonline.org)
[3] Indo-Pacific: Evolving perception and Dynamics
'INDO-PACIFIC': EVOLVING PERCEPTIONS AND DYNAMICS – National Maritime Foundation (maritimeindia.org)
[4] Beyond the South Asia-centric notion of neighbourhood
Beyond the South Asia-centric notion of neighbourhood | ORF (orfonline.org)
[5] Accelerating India's Look West Policy in the Gulf: IDSA
[6] The I2U2 summit: Geoeconomic cooperation in a geopolitically complicated West Asia
[7] Realising India's Strategic Interests in Central Asia
[8] India's Act East Policy: Warning to China or Flawed Strategy?
[9] What's going wrong with India's Act East Policy
Sanjaya Baru writes: What's going wrong with India's Act East policy? (indianexpress.com)
Is genocide against the Indian Muslims a myth or a tangible reality?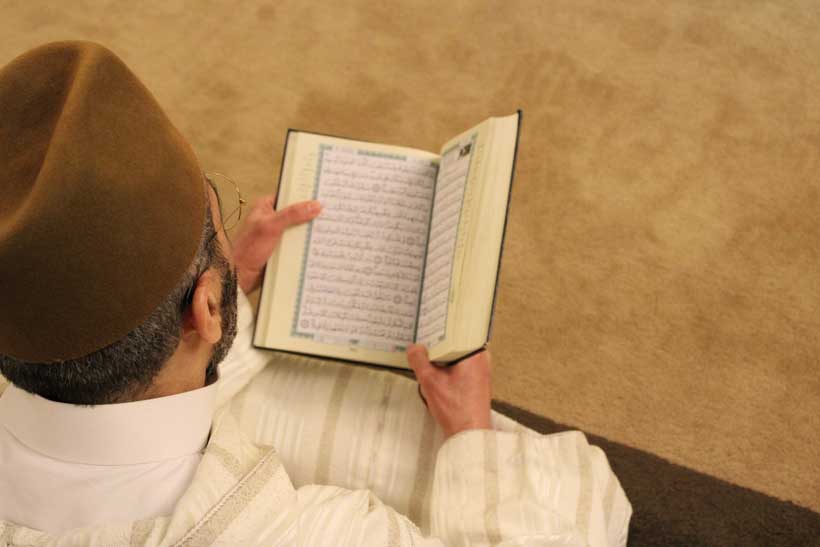 A professor at the Manipal Institute of Technology in Udupi district asked a student for his name and then said, "Oh you are like Kasab". Ajmal Kasab was the sole surviving gunman from the 26 November 2008 "terror" attacks in India's financial capital, Mumbai. He was convicted and hanged in 2012. This incident reveals that anti-Muslim propaganda has percolated minds of even educated people.
Genocide warning
Genocide Watch, a global organisation, dedicated to the prevention of genocide, has issued two warning alerts for India. One is for the occupied territory of Kashmir and the other for Assam state. According to the website, a 'Genocide Watch' warning is declared by the NGO when there are signs of the early stages of genocide in progress.
The NGO was founded by academic Dr Gregory Stanton in 1999Genocide Watch objective is to predict, prevent, stop, and punish genocide.
The most recent genocide alert issued by the organisation was for occupied Kashmir, in which it identified the genocidal process, based on Dr Stanton's 10 Stages of Genocide. These stages are mentioned heretofore.
Genocide stages
Classification: The fanatics first begin to believe myths that they are an endangered species threatened by the other. In the case of India, Hindus constitute about 79 percent of India's population. Being in majority they have nothing to fear. The Hindutva government of Narendra Modi is there to protect their interests. Yet, they presume that Muslims are more virile than them. They can take up to four wives, As such; a Muslim household would have invariably more siblings than a traditional Hindu household. Hinduism is monogamous. A so-called Hindu religious assembly exhorted Hindu community to produce the maximum number of kids lest Muslim population exceeds Hindu population in a few years. The religious assembly called upon Hindus to buy the latest state-of-the-art arms and ammunition to kill Muslims. The local police at Haridwar were reluctant to file First Information Reports. When they, at long last, filed the FIRS, the Hindutva influenced courts bailed out the fiery speakers. The bailees received a heroic welcome back home.
Symbolisation: All Muslims are traitors as "they" look towards Mecca. Their prayer caps, dress and food habits distinguish them from "US", Hindus. Muslims have Muslim names (on ID cards). Similarly Kashmiri Muslim is distinguished by their dress. Muslims mock our gods. They slaughter and eat cows.
Discrimination: Hindu Pandits were economically dominant until 1990. The congress government initiated a number of schemes to ameliorate the lot of the pauper Muslims.
Dehumanisation: Muslims are called "terrorists", "separatists", "criminals", "insurgents". Even members of a peaceful Tablighi Jamaat (Preachers' Party) visiting India were hounded, harassed and expelled.
Organisation: Extremist Hindu organisations like the RSS, Bajrang Dl, etc are imparting military training to their recruits. They indulge in arson, shooting, and looting whenever riots break out. They enjoy police connivance.
Polarisation: Extremist Hindu organisations incite anti-Muslim hatred. They are very active on social media to spread falsehoods.
Preparation: Around nine lac Indian army and security personnel dot every nook and corner in occupied Kashmir. They kill Kashmiris in fake encounters, in police custody and in so many other ways. An Indian army major tied a Kashmiri to bonnet of his jeep and paraded him in several villages to create "terror". BJP leaders speak of the "Final Solution" (holocaust) for Kashmir
Persecution: Muslims in India are persecuted in multifarious ways. They are not allowed to offer prayers at mosques. The Supreme Court has declared that a mosque is not essential to Muslim mode of worship. Muslim s offering prayer at Gurgaon open space was beaten up. Even those offering group prayer within houses were beaten. Thousands of loudspeakers were removed from mosques on ground that they disturb peace people living in the vicinity.
Extermination: Since 1990, there have been at least 25 massacres by Indian troops as well as Muslim fighters with death tolls over 25
Denial: Modi and BJP say their goals are to "bring prosperity" and "end terrorism"; they deny any massacres. No Indian Army troops or police are ever tried for torture, rape or murder
In view of these developments, Genocide Watch has called upon the United Nations and its members to warn India not to commit genocide in occupied Kashmir.
Assam
Genocide Watch has also issued an alert for Assam state in India, where millions of Bengali Muslims face losing citizenship status.
Over seven million people in Assam State, mostly Muslims of Bengali descent, may lose their Indian citizenship and risk imprisonment in special "foreigner detention centers". A process is now underway to "verify" the citizenship of all 32 million inhabitants of Assam state, which requires each person to affirmatively prove that they are Indian and not an "illegal migrant".
"At the urging of Prime Minister Narendra Modi's Hindu nationalist central government, Assam is updating its master list of 'citizens' […] Anyone not on the final 'citizen' list will be presumptively declared a 'foreigner', subject to statelessness and indefinite detention.
"Assam's Muslims are especially likely to be excluded from the 'citizen' list as part of a decades-long pattern of discrimination. The word 'foreigners' is a common term of dehumanization used to exclude targeted groups from citizenship and the exercise of their fundamental civil and human rights," said Genocide Watch.
"The Home Minister of India called Bengali Muslims ("foreigners") living in North eastern states 'termites'. Anti-Muslim propaganda has polarised the Assam population.
According to Genocide Watch "Assam Chief Minister Sarbananda Sonowal has requested additional Indian government troops and police to arrest 'foreigners'. The Assam state is building ten new 'foreigner' detention centers to add to the six prisons already in existence."
"If India imprisons Bengali Muslims in Assam, it will be violating its obligations under the UN Refugee Conventions. If it expels them from India, it will be perpetrating 'forced displacement', a crime against humanity. If genocidal massacres occur, India will violate its obligations to prevent genocide under the Genocide Convention," added the watchdog.
Genocide Watch called upon the UN Secretary General, the UN Special Advisor on the Prevention of Genocide, the UN High Commissioner for Human Rights, and key UN member states to warn India "not to strip citizenship from, imprison, and forcibly displace millions of Bengali Muslims, many of whom have lived their entire lives in Assam state".
Concluding remarks
The Genocide Watch has announced that India has completed eight out of ten genocide stages. Yet the Indian government shrugged off their warnings.
Pakistan's Efforts for Protection of Minorities' Rights, Facts on Forced Conversions and Blasphemy Convictions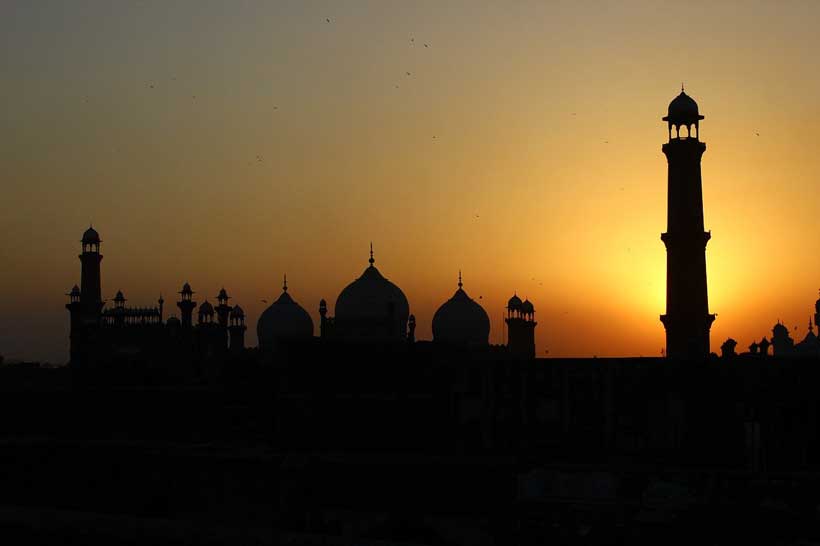 It can be argued that the binary construction, inherently divisive and discriminatory, of 'self' and 'other' is an outcome of the conditioned and egoic state of humanity. It reminds of the French philosopher Jacques Derrida who said that 'self' and 'other' are different, but mutually constitute each other. Indeed, majority-minority group identities are constituted in a way where 'majority self', excludes 'minority other'.
Therefore, the protection of the national cultural, ethnic, religious and linguistic minorities is a prerequisite for the establishment of a just, democratic and harmonious state and society. This was recognized by the founding father of Pakistan Quaid-e-Azam Muhammad Ali Jinnah when he said "You are free! You are free to go to your temples. You are free to go to your mosques or to any other places of worship in this State of Pakistan. You may belong to any religion, caste or creed—that has nothing to do with the business of the state,". This set the framework for future national outlook and legislation with respect to the rights of minorities in Pakistan. Indeed, the establishment of such a framework for minority rights was based on the recognition that minorities are in a vulnerable situation in comparison to majority groups in society, and aims to protect members of a minority group from discrimination, assimilation, prosecution, hostility or violence, as a consequence of their status.
Notwithstanding its commitments to ensure minority rights in accordance with national and international laws and need for the preservation of the pluralistic social composition, Pakistan like any other country has faced challenges in the past. The deleterious effects of instrumentalizing religion and Islam during the Afghan Jihad against Soviet occupation in 1979 and later the US-led war against terrorism is well recognized and efforts are made to undone the damage. It is reassuring and commendable to see Pakistan achieving great strides in promoting and protecting minority rights. However, in this age of information warfare, Pakistan's laudable efforts have not been duly appreciated as Indian propaganda machinery is in full swing to discredit and malign Pakistan's global image. By presenting factually wrong statements and statics on the issue of minority rights in Pakistan, India has been trying hard, albeit unsuccessfully, to portray itself as the 'safe heave' for minorities and deflect international attention from its own worst record of suppressing minorities.
So, let's consider if 'forced' conversions are indeed forced conversions or its more a hyperbole to malign Pakistan. The facts on the issue will help make an unbiased opinion. Consider this, since 2019 a total of 1169 cases of conversions occurred. The percentage of these conversions with respect to different groups are follows: Hindus (88%), Christians (9%), Sikh (less than 1%) and Qadianis (2%). Interestingly, of the 1169 conversions, individual conversions are only 17%, while 83% are family/ collective conversions. Less than only 1% are forced conversion cases in which girls are sent back to parent's custody. Pakistan has enacted the Hindu Marriage Act 2017 to address the issue which extends to the whole of Pakistan except Sindh as Sindh government has passed the Sindh Hindu marriage Act 2016 (amended in 2018), to facilitate the Hindu community to solemnize their marriages in accordance with the Sindh Hindu marriage Rules, 2019.
To dispel the negative projection of conversion issue, Pakistan Hindu Council and Ulema reached an agreement according to which any Hindu approaching Ulema for conversion will be reported to local Hindu Community leader and his/ her meeting with parents will be arranged (in absence of Ulema). When it comes to the protection of minority rights, the response of the state has been swift and uncompromising. For instance, 117 suspected including 7 main instigators who set ablaze the Hindu Temple were arrested within 2/3 days of event. 12 police officials were dismissed and 92 police officials suspended for negligence in duties to protect mob on Hindu temple in Teri. In such cases the government also releases funds for the reconstruction purposes. Another case at hand is the state's swift response for Protection of Minorities on Old Qilla Rawalpindi. On 27 Mar 2021, 15 religious motived individuals attacked and tried to damage under renovated temple at Purana Qilla Rawalpindi. FIR was registered against individuals and they were arrested. Unsurprisingly, over 6000 Pakistani Hindus launched a protest campaign against India for its smear campaign against Pakistan on the issue of minorities and 133 Hindus returned in last one year from India amidst improving conditions for minorities.
The response on Blasphemy Laws/ Cases is indiscriminate and since 2005, 56 individuals were convicted on blasphemy offense. 45 Muslims, 7 Christians, 2 Hindus, and 2 Qadianis (Muslims 80%, minorities 20%). Minorities convicted on blasphemy are given fair trial and rights of appeal in higher Judiciary. Acquittal of 5 Christians including Asia Bibi and Shagufta Kausar, Shafqat Emaneul etc by higher Judiciary are cases in point.
In fact, minorities in Pakistan are free to practice religion. There are 2652 Churches (1 church per 664 Christians), 732 Temples (1 Temple per 2734 Hindus) and 167 Gurdwaras (1 Gurdwara per 55 Sikhs) exist. If we draw a comparison in UK there is only one mosque for 2249 Muslims. Pakistan is committed to mainstream and empower the minorities. They are provided with equal rights to education, jobs and business opportunities (Reserve seats in Parliament, minorities on senior positions in bureaucracy, army etc). There are four reserved seats in the Senate and ten in National Assembly of Pakistan for minorities besides the proportional reserved seats in all Provincial Assemblies. The proportional reserved seats for minorities across the four provinces include Balochistan (3), Khyber Pakhtunkhwa (3), Punjab (8) and Sind (9).
In pursuit of preserving the pluralistic composition and ensuring equal rights to minorities, Pakistan re-constituted The National Commission for Minorities (NCM) and increased membership of minority communities, who are new in the majority. Moreover, Mr. Chela Ram Kewlani, a member of the minority community, has been appointed as Chairman of the Commission. In terms of quota for Minorities in Services, Pakistan has allocated 5% Job Quota for minorities in all Federal Govt Services, in addition to open merit. On the directions of National Commission for Minorities, implementation of the job quota is being strictly observed by Provincial Governments, Federal Ministries/ Divisions, FPSC, Islamabad, however, Pakistan needs to address any shortcomings in realizing this by addressing the lack of education and awareness.
The Single National Curriculum introduced in consultation with faith scholars at primary level in educational institutions of Pakistan for seven non-Muslim communities (Christian, Hindu, Sikh, Kalash, Bahai, Buddhism and Zoroastrianism) is praiseworthy. Besides that, different welfare measures are being taken, including the creation of Endowment Fund in line with the bill passed by KP on December 8, 2022, increase in scholarships for minority students with effect from March 2014, and provision of free vocational education for Hindus and Sikhs approved by Evacuee Trust Property Board (ETPB) on 15 January 2021.
Apart from the Interfaith Harmony Policy at the Federal level, the Ministry of Religious Affairs has taken a number of initiatives to promote interfaith harmony. These include Declaration/ Celebration of Minorities Day, Public holidays for minorities on their festivals of (Christmas and Easter for Christians, Holi and Diwali for Hindus, Biasakhi and Birthday of Guru Nanak for Sikhs, Nauroze of Zoroastrian, Eid-e-Ridvan for Bahai's, Festival of Lights for Buddhist community and Chelum Jhust for Kalash people) at official level. The government has also established "District interfaith Harmony Committees" throughout the country and is holding "Interfaith Harmony Conferences" to promote interfaith culture, throughout the county. To mainstream Minorities, Minorities Welfare Fund was established, under which "Small Development Schemes" are carried out for the repair/ maintenance of the religious/ worship places of minorities. Also, Pakistan Sikh Gurdwara Parbandhak Committee (PSGPC) established on 16.04.2019 facilitates the Sikh Yatrees from India and across the word on their religious festivals in Pakistan.
Also, the Ministry of Human Rights introduced Hindu Marriage Act, 2017 which extends all over Pakistan except Sindh. This Act is the personal law and contains various provisions specially to protect Hindu women against abused in marriages. Ministry of Human Rights in consultation with Christian Minorities has also prepared a Christian Marriage and Divorce Act. However, certain factions of Christian communities want further deliberation over this draft bill. Once the bill is finalized it will be introduced in Parliament without any delay.
Pakistan has also taken incredible steps to promote Religious Tourism by opening historical Gurdwara Kartarpur Sahib Corridor and its operationalization for Sikh community, holding of 550th birthday celebration of Baba Guru Nanak, initiation of Baba Guru Nanak Scholarship for deserving talented student form Hindu & Sikh community, hosting of more than 60,000/- yatrees form across the word, opening of Shewala Teja Mandir and Gurdawara Choa Sahib, Jehlum, filling up of Amer Kund (Holy Water) at Katas Raj, printing and distribution of Books and other promotional material on Sikh & Hindu Heritage. The security of minorities, especially during religious festivals is being strictly ensured. A grievance cell has been set up to resolve complaints of non-Muslims to ensure their democratic and fundamental right to practice their religion without any fear.
In the nutshell, if history is any guide, the protection of national minorities is essential to stability, democratic security and peace. Pluralist and genuinely democratic society should not only respect the ethnic, cultural, linguistic and religious identity of each person belonging to a national minority, but also create appropriate conditions enabling them to express, preserve and develop this identity. The various measures adopted by Pakistan reflects its unwavering resolve to realize the dream of its founding father and to preserve the pluralistic composition of society.