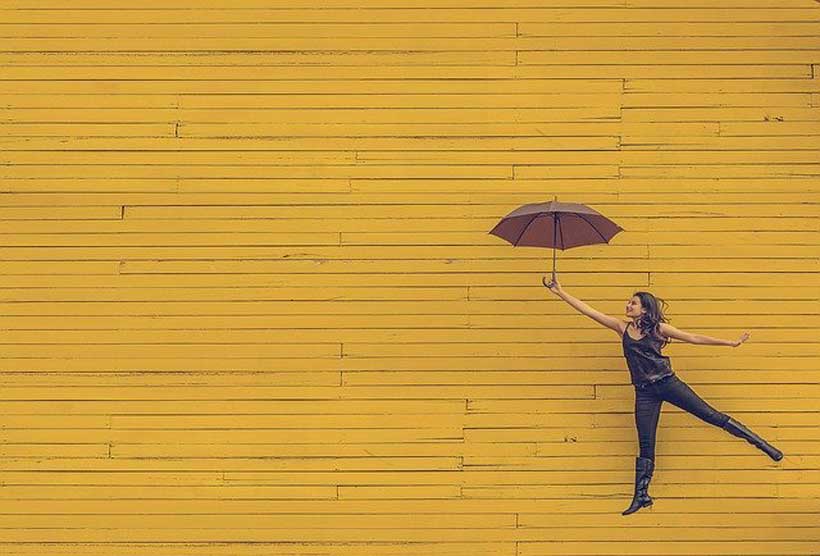 A woman who has been abused has deep trust issues. She either hates men, or becomes promiscuous in her sexual lifestyle. She realises that she wants love, and that she needs love and that that love is only forthcoming from Jesus Christ. She prays usually the same prayer at night. Help me. Please help me. God are you out there? Jesus Christ are you listening to me? Nobody loves me. I am ugly, elfish, worthless and pathetic. Today I only ate a yoghurt, a carrot stick and a lettuce leaf. She thinks that nobody understands her but God understands her. God loves her. God wants to forgive her, for after all she is His child. All children are deserving of love. She tries her hardest to understand why she is always walking away from relationships. Why her mother took her innocence as a small child? She blames herself for what happened. She only knows how to abuse other people and doesn't understand what unconditional love is. She keeps waiting for someone to show up. She keeps waiting for someone to save her. She doesn't understand that only Jesus Christ can save her and love her. In her heart of hearts, she thinks that because of the sexual, physical, mental cruelty of her mother, because of the sexual harassment in the workplace when she was 22 years old, ingenue, naïve, but thought of as a femme fatale.
She had all the men falling over their feet. Is it too late, she asks herself, for the man of her dreams, for Holden was always the man in her dreams to save her again? Does she perhaps have a future with him at his side? Will he ever understand why she walked away from the warmth in his arms? Why she walked away from Johannesburg, why she walked away from a media empire that she was helping to create, why she walked away from the man of her dreams, the husband that she had been looking for her entire life? God, she says, if he still wants me, is still unmarried, or if he is married, bless him, bless Palesa, bless the people that he works with, who love him. In spite of twenty years, in spite of the age difference, his vast life experience, her limited life experience, she wanted to know if he would still love her. I came here to forget. I came home to forget. I want to be loved. That is a universal phenomenon. "Mum why didn't you love me". She is my protein and my angelic conjured-up myth. She is my extended piece of poetry. But now there are glacier between me and Mrs Rochester in the attic. There's an ice picnic. Nothing of made up of childhood chronicles remains only the great thought of a child, and the movement towards the bright lights of a city warms her heart now, that gives her hope.
Warm body, cold hands, cold feet, cold heart, blue, blue, blue but I want justice. We're civilized now when we meet. No more tea parties in the garden for us serious ladies in our mother's church hats and shoes, lipstick on our teeth, our cheeks are pomegranate-red and our perfumed hair that smells like flowers, our happy reflections in the mirror. I think of my spiritual hunger, and my shame at being raped in a nightclub when I was 22-years-old. How my innocence was stolen over the years by men, and by women. When you know better, you do better said Maya Angelou. So, I keep waiting for a kind of epiphany, a watershed moment to come. Someone who will keep me safe and warm from mental cruelty, abuse of any kind. Someone who is kind and strong. Someone I can take care of for a change, and in return care for me. I think that I am talking about love, I think. At 40-years-of-age is it too late, is it much too late. In my heart of hearts, I think the time is right for me now to make my move. To move forward. Onwards and upwards. I think he's the most beautiful thing that I have ever seen in my life. I want him in my arms. I want to obey and submit to him. I want to wear a meringue and take vows in a church.
Diary of a filmmaker, the fox and the curtain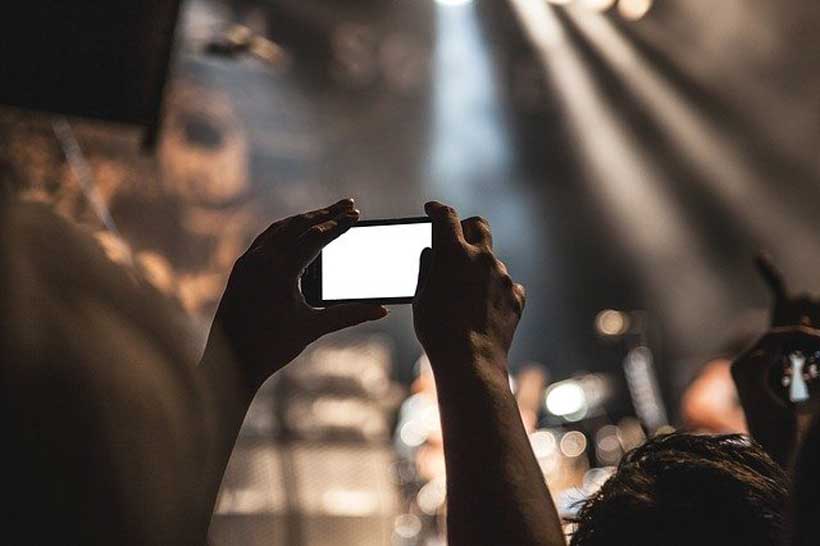 I woke up with my hands full of leaves. Marakana and Lonmin are all over the news. My brother the wolf guy, the lone wolf, Wolf didn't know how to sing and how to hold down a melody between his ears. But he did like music.
Every kind and when he laughed, he howled. I could hear his laughter as if the veil was lifting from his belly. He was the first person who ever taught me about issues of trust and loyalty, vulnerability and morality and giving up the ghosts. The boy in him was the purest part of my memory of him. The geometry of loneliness was built into him long before I ever reached any kind of love story, any kind of instruction on that world that dominates. Between my parents there was denial, shame, truth, separation between both of their depressions. My father's mood was manic and my mother mood was pensive. So, they would alternate. So, we all lived with broody illness. She would be sulky, moody, shout and disagreeable and mostly ignore us and forget that we have to eat hearty meals of meat and potatoes rich and thick with gravy, that the meat would have to be taken out of the freezer to defrost. She would shout at my father. How he could do nothing right. Was he having an affair? Why wasn't he a family man? Paying more attention (to her). So, we lived like this, the three of us, my brother, my sister and myself for all of our young lives never daring to question it, thinking that this was the way everybody lived. Sometimes they would go out.
They would behave like a couple. They would go to the movies and be like girlfriend and boyfriend. I would wonder if they would share their popcorn and hold hands. My father would write at night working on his thesis. My mother would watch television. They would be in separate rooms but you could still cut the tension in the house with a knife. My sister and I would do what my mother did throughout her life. Watch love stories and read them. We had a library. Access to books in a way other children did not have. The paperbacks my father bought in London. The romance novels mummy read. In all of this happy-mess my brother came into the world, into the exciting times of two people who had decided that because they loved each other they would get married and start a family just because they could. The lives of four people, individuals who learned the controversial mechanism of not giving in to the unstable because it would mean you were weak and vulnerable. Fathers are supposed to be charming. Mothers are supposed to be poised. Houses are supposed to be filled with joy every day of the year not just Easter, Christmas or birthdays. Mummy was stylish even when she was wearing her glasses.
Even when she crashed and burned on the sofa chair while my sister and I played on the floor with our dolls, re-enacting the same territory, the same drama our parents had come from. Drama filled with a man having enough rope to hang himself, war stories, and a father who had another family. Children who did not have his surname though. Then there was the drama of alcoholism, clinics for stress, burnout and depression in faraway cities and a clinic and a notorious hospital that was close by. Just a twenty-minute ride away to visit over the years, the childhood years, and the years that counted the most. People stopped coming to visit and I stopped having friends come over because mummy needed to rest. At least that was what I told myself. One day she yelled and screamed, cursed, pulled the sheets off the bed as if she was a mad woman. And then I began to look for her in the books I read. I called her Mrs. Rochester when I read Jane Eyre. I watched, observed and learned. Her imprint marked me like my father's old books and divided us forever. Sadness seeped into my home, my bones, the stars and fat moon, everything, everything. The sun burned and left a scar on my forehead.
I couldn't see it when I looked in the mirror but when I put my palm against my head, I could feel it. Anger, now that was something else. It was a sharp and bright force. It came with the momentum that any negative energy came from. Hot and cold, Iceland and Hawaii and it hit me literally between the eyes. It was potent, made itself seem significant and important, as if it had any kind of real substance and staying power. But it would also vanish just as soon as it had appeared. So, I am not afraid of Virginia Woolf and of speaking of the data of her sorrow, her memory, behind the scenes of the wasteland of her childhood. Sometimes things go wrong but not today. Sometimes holding onto the videotape, that stream of consciousness thinking of the position of a dream of a man turning into dust is enough. This is my diary. A diary caught on videotape, life through a lens as I see it. I think that is when and how and why I decided to go to film school. I had all these images that I had collected over the years and stored up in reserves in my heart. Finally, I decided one day that writing about them was not enough. I needed more time to compulsively declare them to the world to be the truth about what happened to all three of us.
It had become an obsession. These thoughts, my goals, all the psychological heresy and games that is in my mind's eye held down in text while serotonin and dopamine is whizzing around in my head (that I furiously wanted to fix, hold down, stick to). There is nothing neurological about preeminent death. It will come whether we want it, and will it to or not. The bluish sky was filled once upon a time with laughter, with your laughter. Your glee had never been so magnificent. All we wanted to do was live. In childhood we were tigers, mannequins, clowns, climbing trees like monkeys, aping them before an organic depression cloaked us, dealt us stealthily with blows, neglect. I abandoned you, Wolf. I know that now. We were perfect once and loveable, adorable, wacky before we put up barriers to our inner vision and dreams. Projects to build empires reside in us still. And then the darkness came, that monster, those monsters of shame and prejudice. No friend of yours or mine but it was activated all the same. In parking lots in Johannesburg, I dreamt of change and freedom and love as I felt hands reaching out towards my thundering heart. I never felt the electricity of passion passing through me like a beam of lightning.
I never saw trees in Johannesburg. All I saw was a city and smoke. And men and I saw them everywhere I went. I saw them sitting in cars, in peak traffic, smoking, in restaurants, with wives and children pulling on them, reading newspapers, in a glorious office space and most of all I saw them walking past me, leaving me behind. All these strangers inspiring me towards greatness like you have done for most of your life. I have to make everything up to you. It came from your childhood. Life is an event that we are always waiting for.
Alcoholism: Cloud Briefly Visible For A Moment Above Zelda Fitzgerald's Head
I think of total exhaustion and being. How it takes me from winter to summer. Then I think of you and the space, the gap you in-habit for me.
The thing is I don't distrust you, or pain. I think of you unburdened.
I think of you but you're light years away from me now. Once I called you home. Once you called me sanctuary. Your hands were like a hat full of leaves, a porcelain teacup full of blue sky. Now all I know is betrayal, ghost protocol, the estrangement of the heart, the page, the frozen sea. I am the surgeon. You are the vibes in my fingers at the operating table. You are the phases of a Saturday morning, the leveling out of daylight. There's nothing common about you. About your system of arrows, your symphony of sorrows. You're light, I'm a bird found with an olive branch in it's mouth. The notes found here in this world's paradise are tentative. I'm thinking of you again. Now what is so wrong about that. You were romance, and I was homelessness. Now all that I know of love is extinct for me.
Zelda is waiting for the light. We're all waiting on the museum. She's waiting for the light. I'm waiting for the light. The world is full of stories for us to sup on. Even you must have one. The text sparkles.
It stretches out into the widening silence. Zelda is fathoming. The old girl has hit her head. She is bleeding from the wound. Her heart over the years has been faithful. Zelda is young and smart and no-nonsense. The priest must come over the vastness of desert and city jungle. The priest must come to pray for me. Zelda is not holy like the tubers and fossils found underground are. I'm left to clutch at the bird in my hand.
Zelda is eating sunflower seeds and honey. The old girl pours milk into her tea. I'm falling in love with Tarzan. Me Jane. Let's give thanks. Let's celebrate the galaxies. New and old.
I fear photographs and the cold sea's philosophy. Now we all grow like wildflowers. Anywhere that we please. Like the seed of a mustard tree.
There's nothing as beautiful as the newspaper man eating fresh plums.
The woods, mushrooms, potatoes. The vibrations of foliage. Daylight.
Glory. A tender swarm. The triumph of an athlete. The redemption of a sinner. Spring found in the desert. A Saturday morning. Leaf! Oh, sacred leaf! Universal winter. Cat. The action of rope found in blood.
The shadow of a woman found in the venerable wild. There's nothing as beautiful as deep-blue love. The echo of a bird. An icy wind that freezes everything green but the gap of time. A page in a book. Golden people. Fire. Bright places. Novel places. Iron faces. The out-lines of a lonely season and hills. There's nothing as beautiful as the woman in the photograph. The bride of high summer days. The confession of a sinner. The perfumed juice of a pear. Bird. Field.
The Renal Unit: Paper Towns Of A Borderless Woman
The hospital is a lovesick climate. The blessing of an emerald day.
Kite-flying. The fabric of a stream. The hidden wings of a child. The swell of a rosebud's mute-bloom.
Thread of an owl through the air. The lengthened passage north.
Sinking-gathering-maturing cells of sunburnt flesh and bone. The Mediterranean-blue sky. The tarnished transaction of vital star meeting black hole. No, there's nothing as beautiful. I come to life in my sister's Cape Town flat. It is raining men and women and when the radiant sun comes out it rains golden. I think of people that only say things to be polite or diplomatic. I think of how before I do things now, I have to wait for the tiredness to lift. I think of my flesh and blood. And how everything around me is fragile and connected to God. Sometime I think of the hospital room I found myself in when I was barely 20-years old at Tara, then at Golden City Clinic, then at Hunterscraig Private Clinic. That was before the renal unit at the hospital where I was born. Now, I eat for three and four and five. I have to find my own way to be cheerful, and it feels like the day after Christmas in my hands.
The sun was unusually strong today. The waves seemed as angry as I was, and fury was like ice warmed up. He has a bear of a man for a step-father. I think of his sticky fingers on the counter-top. I think of the shape of autumn near my fingertips. The weather changing. Is it more climate than God? Whenever I wear a dress I think of Paris. I think of wearing Parisian-made dresses. I think of the love of my life and his daughter now. Of how he never saved me. I think of eating and drinking. I think of grief. I think of loss. I think of emptiness, futility, loneliness and silence. All harmless like vessels. I think of the country where I live. How heavenly it is. How metaphysical.
There's a chill in the air as I eat alone in my room, and I think to myself that I am oceans away from the sun. I wonder if he told his wife what I said. That I was afraid of him. Making love to him. I was young. I was afraid. I thought of never going back. Never going home to the dysfunctionality I was brought up in. A sister, a daughter.
Siblings fighting. Competition and rivalry. I think of the desert. It offers freedom. I think of how vulnerable I felt in the hospital. I think of my sorrows. My so-called nuclear family. My poverty. My weaknesses. I think of freely-given bread. I am always looking for people to read my poetry and tell me what it is they think of it or rather me. As if it will add to my happiness. To my future. As if it will fix me or love me or mark me in letters 'Return to sender'. I think of my house on fire. Pale fire. Milk in my hands washing away all my sins but it is never ever quite enough. I am never ever quite enough. I am not loved. I am unloved. I dream of digital copies of my books. The world is cold and made of gnarled oak, exoduses, and indigo children. People who are dumped on the ash heap of life. And for all of my life I have been one of them. No winter-husband. No autumn-children to rain on me. No blue river. There is no one to bring me flowers or to cook me a champagne breakfast.
Only the souls of bad men and good men.