"Defenseless under the night; Our world in stupor lies…."-W.H. Auden
Even now, after some many staggering and irreversible leadership mistakes on Corona virus – grievous errors that could eventually cost the lives of very many Americans – President Donald J. Trump continues to hold undiminished US nuclear weapons authority. Though a great many American voices will respond angrily to any conjunction of these two discrete threats as manipulative or unfair, such responses would still ignore a core commonality. Incontestable and irremediable, this stubbornly shared connection on disease and war concerns Mr. Trump's indifference to approaching complex problems analytically.
It also reveals his incapacity to feel even a scintilla of human empathy for other human beings.
What does all this really mean? In what specific policy directions should we Americans now be propelled? For the United States, at a bare minimum, it signifies that there will be a painfully heavy price to pay for Donald Trump's multiple and compounding debilities. More precisely, looking ahead to certain more-or-less inevitable US nuclear crises with North Korea, China, and/or Russia, these bitter presidential limitations could portend fully existential harms to the United States. It follows that all citizens now ought to think more self-consciously about various key national problems of survival.
They will need to do this with decipherable logic, abundant clarity and more robust presidential commitments to science.
Just because we Americans are presently under an unprecedented pandemic disease assault does not mean that we are immunized from the more routinely catastrophic hazards of ordinary geopolitics. At the very same moment that President Trump should be building cooperative bridges with other countries more thoughtfully and conspicuously, he opts instead for relentlessly crude reassertions of belligerent nationalism. Even now, at an increasingly uncertain time of grave collective peril for the United States, Trump reserves his monosyllabic celebratory prose not for any promising forms of expanded international cooperation, but for sustaining gratuitous conflict throughout the shattered world system's endlessly corrosive "state of nature."[1]
Though it makes absolutely no intellectual or ethical sense, Donald Trump reserves his self-praising applause for the self-immolating embers of "America First."
This can't end well. It can't end well because this president abhors even the rudiments of historical education, classical literature and calculation-based or problem-solving learning. For him, it's never about understanding, but only about "making a deal." On creating peaceful relations with North Korea, it was never about reaching any substantive understandings, but rather "falling in love." How could such a caricatural diplomatic stance ever have been taken seriously by anyone in the US Congress or executive branch of government?
Ever?
But Americans needn't ever share this misplaced abhorrence, Accordingly, if we the citizens have learned anything at all from the easily accessible history of world politics, a pattern of structural anarchy first formally put into place after the Peace of Westphalia in 1648, it is that a continuously unregulated system of win-at-all-costs thinking leads directly to war and other assorted civilizational breakdowns.
Always, history deserves pride of place. The unwinding global "state of nature" has never succeeded in the past, and shows absolutely no signs of offering any encouraging durability for the future.[2] Taken together with an American president who has shown no willful regard for US Constitutional separations of authority (not even a tiny shred of such an indispensable regard), this past reveals a singularly ominous formula for upcoming synergy. What this means, in greater detail, is a unique and prospectively lethal intersection.
It means the simultaneous occurrence of worldwide disease pandemic with atomic war.[3]
After recalling so much pain that we Americans have already witnessed and suffered under President Donald Trump, this newest expectation ought not to be dismissed too casually or gratuitously, as if it were merely some sort of unfounded or partisan citizen apprehension. Rather, it must finally be recognized that an inappropriate or irrational nuclear command decision by US President Donald Trump is entirely conceivable and perhaps even plausible. Though nothing conclusive can ever be said about the true mathematical probability of any such fearful scenario,[4] there is still ample reason for concern.
To begin, we must promptly inquire: Might this unsteady and unseemly American president soon become subject to still more serious forms of personal dissemblance and/or psychological debility? Leaving aside Trump's largely unprecedented and breathtaking venality,[5] his open indifference to history and above all his continuing malfeasance and shameless dishonesty, should he still be allowed to decide whether we Americans should live or die? This is not a silly, exaggerated or contrived query by any means.
In essence, today, at this nadir of widespread governmental indifference to law, a deeply flawed American president now serves with wholly insufficient nuclear command constraints.
There is more. This bold assertion is by no means controversial. Any presidential order to use nuclear weapons carries an inherent expectation to be followed. Certain identifiable figures along the operational chain of command could sometime choose to disobey such an order, but – at least initially – any such disobedience could be deemed unlawful prima facie.
Indeed, there are many informed reasons why such an argument could be properly challenged, inter alia, on the basis of original US Constitutional authority, but in these resurrected "Know Nothing" times, such authority is waning by the hour.
To wit, can anyone still seriously maintain that this president's Attorney General or Republican leadership surrogates in the Congress would ever dispute Donald Trump's right to do whatever he pleases in weighty matters of war and peace, including even the use of nuclear weapons?
And there is still more. Some derivative questions now also arise. Should this particular incumbent or any future US president ever be granted such extraordinary decisional authority over uncountable lives, a grant that plainly could never have been foreseen by the Founding Fathers? Could such a steeply lopsided allocation of nuclear authority fairly and propitiously represent what was originally intended by America's Constitutional"separation of powers?" Can anyone reasonably believe that such unhindered existential power could conceivably have been favored by the "Fathers"? Even by definition, there is only one possible answer.[6]
Significantly, even for the vast legions of Trump supporters who never read a single book, the correct answers are obvious, uncomplicated and altogether irrefutable.[7]
At a minimum, we can readily extrapolate from both Articles I and II of the Constitution that the Founders displayed an almost palpable concern about expanding Presidential power long before nuclear weapons. This plausibly presumptive concern predates even any imagination of such apocalyptic possibilities.[8] So, in order to progress sequentially, we must ask: What next?
Both as scholar and policy-centered nuclear strategist, I have been involved with these critical security issues for the past fifty years, for interests in both Washington and Jerusalem. On 14 March 1976, in response to my direct query concerning American nuclear weapons launching authority, I received a letter from General (USA/ret.) Maxwell Taylor, a former Chairman of the US Joint Chiefs of Staff. The principal focus of this letter (attached hereto) concerned assorted nuclear risks of US presidential irrationality.[9] Most noteworthy, in this handwritten communication, was the straightforward warning contained in General Taylor's closing paragraph.
Ideally, Taylor wisely cautioned me, presidential irrationality – an inherently grave problem – should be dealt with during an election process, and not in the throes of any subsequent decisional crisis.
"….the best protection is not to elect one…"
By definition, of course, regarding our current presidential nuclear security problem, it's too late to follow General Taylor's now-prophetic advice. We must inquire, therefore, with a more decidedly narrow but still aptly undeflected focus: "What is the actual US governing situation regarding this most vital security issue?" Always, of course, there are assorted structural protections built into any presidential order to use nuclear weapons, including substantial and multiple redundancies. These ought never to be disregarded.
Nonetheless, virtually all these reassuring and reinforcing safeguards could become operative only at the lower or sub-presidential nuclear command levels. Expressly, these pertinent safeguards do not apply to the Commander-in-Chief, that is, to the democratically elected President of the United States. What about him (or, in the future, her)?
Inter alia, there seemingly exist no permissible legal grounds to disobey a presidential order to use nuclear weapons. In principle, perhaps, certain senior individuals in the designated military chain of command could still sometime choose to invoke variously selected "Nuremberg Obligations,"[10] but any such last-minute invocation would almost certainly yield to certain more recognizable (and manipulable) considerations of U.S. domestic law.[11]
Now, already approaching the proverbial eleventh hour, reasonable scenarios of nuclear war safeguards must be carefully postulated and closely examined. Should an American president choosing to operate within a bewildering chaos of his own making sometime issue an irrational or seemingly irrational nuclear command, the only way for the Secretary of Defense, the Chairman of the Joint Chiefs, the National Security Adviser and several possible others to effectively obstruct this wrongful order could be "illegal" on its face. Under the very best of circumstances, certain informal safeguards might manage to work for a time, but too blithely accepting the unrealistic assumption of a "best case scenario" is hardly a durably sensible path to protracted US nuclear security.
Under the worst of circumstances, which ought not to be wished away by fiat, some or all of the designated and authoritative decision-makers could also be laid low by "biological" or disease-based adversaries, by a two-pronged assault on US security structures with wholly unpredictable outcomes. What then?
At a minimum, We the people ought to inquire promptly about identifying more suitably predictable and promising institutional impediments. These barriers could better shield us from a prospectively debilitated or otherwise compromised US president. "The worst," says Swiss playwright Friedrich Durrenmatt instructively, "does sometimes happen."
The US is already navigating in "uncharted waters." While President John F. Kennedy did engage in personal nuclear brinkmanship with the Soviet Union back in October 1962, he had then calculated his own odds of a consequent nuclear war as "between one out of three and even." This seemingly precise calculation, corroborated both by JFK biographer Theodore Sorensen and by my own later private conversations with former JCS Chair Admiral Arleigh Burke (my lecture colleague and roommate at the Naval Academy's Foreign Affairs Conference of 1977) suggests that President Kennedy was (1) technically irrational in imposing his Cuban "quarantine;" or (2) wittingly acting out certain untested principles of "pretended irrationality."
Significantly, in markedly stark contrast to the present moment, JFK was operating with tangibly serious and intellectually capable strategic/legal advisors. He did not choose Adlai Stevenson to represent the United States at the United Nations because he was "glamorous" (a standard of selection openly and generally favored by current US President Donald J. Trump).
Going forward, the most urgent threat of a mistaken or irrational U.S. presidential order to use nuclear weapons flows not from any "bolt-from-the-blue" nuclear attack – whether Russian, North Korean, Chinese – or American – but from a sequentially uncontrollable escalatory process. Back in 1962, Soviet premier Nikita Khrushchev "blinked" early on in the "game," thereby preventing any mutual and irrecoverable nuclear harms. Now, however, any seat-of-the-pants escalatory initiatives undertaken by President Trump could reveal stunningly unstable decision-making consequences.
At that late point, the once potentially lethal effects of a nuclear war would no longer be hypothetical. They would have become a "glowing" fait accompli. Literally.
None of this is just another political or partisan "witch hunt." Immediately, especially while a disease pandemic remains existentially threatening by itself, Donald Trump should be made to understand the unprecedented risks of being locked into a stubborn or refractory escalatory dynamic with another country, one from which there could sometime appear no recognizable range of choice except a presumptively abject American capitulation or a nuclear war. Although this US president might sometime be sincerely well advised to seek "escalation dominance" in certain selected crisis negotiations with identifiable adversaries, he would still urgently need to avoid any catastrophic miscalculations.
Moreover, this is not even to factor in the corresponding and potentially intersecting problems of hacking intrusions, accidents or Covid-19 mental/intellectual impairments.
For the immediate future, this key imperative concerning miscalculation avoidance would seemingly apply most directly to certain one-upmanship scenarios with North Korea's Kim Jung Un, an always impossible-to-predict process wherein both countries could ultimately emerge with fully unsatisfactory outcomes. Here, a good deal would depend upon more-or-less foreseeable "synergies" between Washington and Pyongyang, and on various difficult-to- control penetrations of cyber-conflict or cyber-war. Americans might sometime even have to acknowledge the out-of-control interference of certain cyber-mercenaries, unprincipled third parties working only for personal or corporate financial compensations.
Whether we like it or not, and at one time or another, nuclear strategy is a challenging "game" that US President Donald Trump will, despite intrinsic intellectual deficits, have to play. Prima facie, this will not be a contest for amateurs, that is, for those who would expressly prefer "attitude, not preparation."[12] To best ensure that this too-easily-distracted president's strategic moves would remain determinedly rational, thoughtful and cumulatively cost-effective, therefore, it will first be necessary to enhance the formal decisional authority of his most senior military and defense subordinates. As indispensable corollary, any such enhancement would be at the discernible expense of pertinent presidential authority.
At a minimum, the Secretary of Defense, Chairman of the Joint Chiefs of Staff, the National Security Advisor, and one or two others in appropriate nuclear command positions should prepare in advance to assume certain more broadly collaborative and secure judgments in extremis atomicum.[13]
Still, even such a proposed widening of pertinent authority could not be "guaranteed." In the end, following General Maxwell Taylor's earlier letter sent to me in 1976, the best protection is still "not to elect" a president who is unfit for such unmatched leadership responsibility. Beyond any reasonable doubt (an evidentiary judicial standard that also fits well in this particular extra-judicial context), we are discussing here an incomparable leadership responsibility.
There is something else. From the standpoint of correctly defining all relevant dangers, it is important to bear in mind that "irrational" does not necessarily mean "crazy" or "mad." More specifically, any prospectively fateful expressions of US presidential irrationality could take very different and variously subtle forms. These forms, which could remain indecipherable or merely latent for a long time, include (a) a disorderly or inconsistent value system; (b) computational errors in calculation; (c) an incapacity to communicate correctly or efficiently; (d) random or haphazard influences in the making or transmittal of strategic decisions; and (e) internal dissonance generated by some structure or other of collective decision-making (i.e., assemblies of authoritative individuals who lack identical value systems and/or whose organizational arrangements impact their willing capacity to act as a unitary national decision maker).
From the singularly critical standpoint of US nuclear weapon control issues (problematic issues[14] likely to be worsened by the continuous American strategic postures of both "First Use" and "Launch on Warning" and by the potentially devastating consequences of still-spreading Covid-19 harms), legitimate reasons to worry about the Trump presidency do not hinge on any exclusive expectations of "craziness." Rather, looking over the above list of five representative decisional traits, there is already good cause not just for worry (which per se could never represent a rational or purposeful US reaction), but for manifestly non-partisan objectivity and for a very consistent prudence. It won't be easy, and it won't necessarily succeed longer-term or indefinitely by electing a different president.[15]
But, for the immediate moment, US national security and even US literal survival require the prompt and law-based restraint of an irremediably-flawed American president. It follows also that the security benefits of any such needed controls would have corresponding security benefits for the world as a whole. In principle, at least, the full importance of this corollary or "spillover" benefit could sometime prove authentically overwhelming.
The country must take heed. If we Americans continue to abide such a blatantly law-violating[16] and science-averse president, we would be risking nothing less than a viable national future. To recall the poet Auden, we would then have condemned ourselves to remaining "defenseless," and in an irreversible "stupor." This is not a condemnation the Founding Fathers of the United States could ever have foreseen – or excused.
—————
---
[1] Thomas Hobbes, the 17th- century English philosopher, argues that the "state of nations" is the only true "state of nature," that is, the only such "state" that exists in the world: In Chapter XIII of Leviathan ("Of the Natural Condition of Mankind, as concerning their Felicity, and Misery"), Hobbes says famously: "But though there had never been any time, wherein particular men were in a condition of war, one against the other, yet in all times, kings and persons of sovereign authority, because of their independence, are in continual jealousies, and in the state and posture of gladiators; having their weapons pointing, and their eyes fixed on one another; that is their forts, garrisons, and guns upon the frontiers of their kingdoms, and continual spies upon their neighbors, which is a posture of war."
[2] Consider here the timeless insight of French Jesuit philosopher Pierre Teilhard de Chardin in The Phenomenon of Man: "The egocentric ideal of a future reserved for those who have managed to attain egoistically the extremity of `everyone-for-himself' is false and against nature."
[3] On the plausible consequences of a nuclear war by this author, excluding any now pertinent synergies with a disease pandemic, see: Louis René Beres, Apocalypse: Nuclear Catastrophe in World Politics (Chicago: University of Chicago Press, 1980); Louis René Beres, Mimicking Sisyphus: America's Countervailing Nuclear Strategy (Lexington, Mass., Lexington Books, 1983); Louis René Beres, Reason and Realpolitik: U.S. Foreign Policy and World Order (Lexington, Mass., Lexington Books, 1984); Louis René Beres, Security or Armageddon: Israel's Nuclear Strategy (Lexington, Mass., Lexington Books, 1986); and Louis René Beres, Surviving Amid Chaos: Israel's Nuclear Strategy (Rowman & Littlefield, 2016; 2nd ed., 2018).
[4] This is because (1) any statement of authentic probability must be based upon the determinable frequency of pertinent past events and because, in this present case (2) there are no pertinent past events.
[5] Comparing the two presidents from the standpoint of total personal corruption, Watergate figure John Dean succinctly concluded: "Trump is like Richard Nixon on stilts and steroids."
[6] On the other hand, it was President Donald Trump who once claimed that heroic American military forces had taken early control of all US airports during the eighteenth century Revolutionary War.
[7] During the 2016 campaign, lest anyone forget, candidate Donald Trump declared: "I love the poorly educated." Quite purposefully, perhaps, this declamation echoed Third Reich Propaganda Minister Joseph Goebbels' 1934 remark at the Nuremberg party Rally: "Intellect rots the brain."
[8] One of this author's earliest books was (Louis René Beres) Apocalypse: Nuclear Catastrophe in World Politics (The University of Chicago Press, 1980).
[9] Recalling philosopher Karl Jaspers: "The rational is not thinkable without its other, the non-rational, and it never appears in reality without it." (See Reason and Anti-Reason in our Time, 1952).
[10] See Principles of International Law Recognized in the Charter of the Nuremberg Tribunal and in the Judgment of the Tribunal; 2 August 1950.
[11] At the same time, of course, because the Constitution is the properly conspicuous bedrock of US domestic law, and because that document stipulates that only Congress can declare war, designated military chain of command decision-makers could argue credibly that their anticipated interference with Presidential nuclear commands would be domestic law-enforcing rather than domestic law-violating. In reality, however, one could hardly expect such principled or informed positions from the president's fully obedient cronies (hardly self-thinking partners) in the US Congress.
[12] This was Donald Trump's explicit hierarchy of preferences concerning the earlier Singapore Summit with North Korea.
[13] This assumes, of course, that these chain-of-command subordinates (all appointed by President Donald J. Trump) will themselves be equal to their extraordinary responsibilities.
[14] The overarching issue here is inadvertent or accidental nuclear war. While an accidental nuclear war would also be inadvertent, there are forms of inadvertent nuclear war that would not necessarily be caused by mechanical, electrical or computer accident. These forms of unintentional nuclear conflict would be the unexpected result of misjudgment or miscalculation, whether created as a singular error by one or both sides to a particular (two-party) nuclear crisis escalation or by certain unforeseen "synergies" arising between any such singular miscalculations.
[15] Observed Sigmund Freud, in a lesser-known work on Woodrow Wilson: "Fools, visionaries, sufferers from delusions, neurotics and lunatics have played great roles at all times in the history of mankind, and not merely when the accident of birth had bequeathed them sovereignty. Usually, they have wreaked havoc."
[16] In this connection, law refers to both international and domestic law. Moreover, these normative regulations are interpenetrating and mutually reinforcing.. Recalling words used by the U.S. Supreme Court in The Paquete Habana, "International law is part of our law, and must be ascertained by the courts of justice of appropriate jurisdiction, as often as questions of right depending upon it are duly presented for their determination. For this purpose, where there is no treaty, and no controlling executive or legislative act or judicial decision, resort must be had to the customs and usages of civilized nations." See The Paquete Habana, 175 U.S. 677, 678-79 (1900). See also: The Lola, 175 U.S. 677 (1900); Tel-Oren v. Libyan Arab Republic, 726 F. 2d 774, 781, 788 (D.C. Cir. 1984)(per curiam)(Edwards, J. concurring)(dismissing the action, but making several references to domestic jurisdiction over extraterritorial offenses), cert. denied, 470 U.S. 1003 (1985)("concept of extraordinary judicial jurisdiction over acts in violation of significant international standards…embodied in the principle of `universal violations of international law.'").
Flames of Globalization in the Temple of Democracy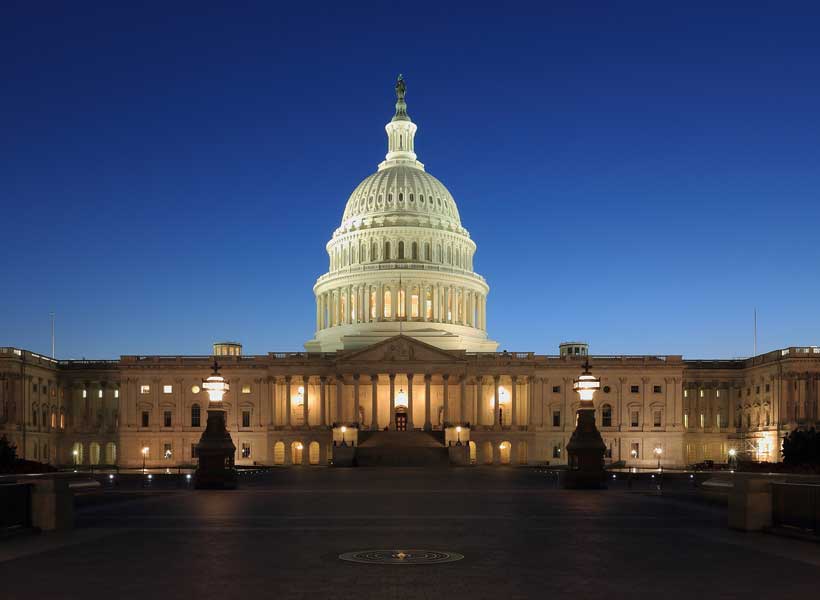 Authors: Alex Viryasov and Hunter Cawood
On the eve of Orthodox Christmas, an angry mob stormed the "temple of democracy" on Capitol Hill. It's hard to imagine that such a feat could be deemed possible. The American Parliament resembles an impregnable fortress, girdled by a litany of security checks and metal detectors at every conceivable point of entry. And yet, supporters of Donald Trump somehow found a way.
In the liberal media, there has been an effort to portray them as internal terrorists. President-elect Joe Biden called his fellow citizens who did not vote for him "a raging mob." The current president, addressing his supporters, calls to avoid violence: "We love you. You are special. I can feel your pain. Go home."
That said, what will we see when we look into the faces of these protesters? A blend of anger and outrage. But what is behind that indignation? Perhaps it's pain and frustration. These are the people who elected Trump president in 2016. He promised to save their jobs, to stand up for them in the face of multinational corporations. He appealed to their patriotism, promised to make America great again. Arguably, Donald Trump has challenged the giant we call globalization.
Today, the United States is experiencing a crisis like no other. American society hasn't been this deeply divided since the Vietnam War. The class struggle has only escalated. America's heartland with its legions of blue-collar workers is now rebelling against the power of corporate and financial elites. While Wall Street bankers or Silicon Valley programmers fly from New York to London on private jets, an Alabama farmer is filling up his old red pickup truck with his last Abraham Lincoln.
The New York banker has no empathy for the poor residing in the southern states, nothing in common with the coal miners of West Virginia. He invests in the economies of China and India, while his savings sit quietly in Swiss banks. In spirit, he is closer not to his compatriots, but to fellow brokers and bankers from London and Brussels. This profiteer is no longer an American. He is a representative of the global elite.
In the 2020 elections, the globalists took revenge. And yet, more than 70 million Americans still voted for Trump. That represents half of the voting population and more votes than any other Republican has ever received. A staggering majority of them believe that they have been deceived and that Democrats have allegedly rigged this election.
Democrats, meanwhile, are launching another impeachment procedure against the 45th president based on a belief that it has been Donald Trump himself who has provoked this spiral of violence. Indeed, there is merit to this. The protesters proceeded from the White House to storm Congress, after Trump urged them on with his words, "We will never give up, we will never concede."
As a result, blood was shed in the temple of American democracy. The last time the Capital was captured happened in 1814 when British troops breached it. However, this latest episode, unlike the last, cannot be called a foreign invasion. This time Washington was stormed by protestors waving American flags.
Nonetheless, it is not an exaggeration to say that the poor and downtrodden laborers of America's Rust Belt currently feel like foreigners in their own country. The United States is not unique in this sense. The poor and downtrodden represent a significant part of the electorate in nearly every country that has been affected by globalization. As a result, a wave of populism is sweeping democratic countries. Politicians around the world are appealing to a sense of national identity. Is it possible to understand the frustrated feelings of people who have failed to integrate into the new global economic order? Absolutely. It's not too dissimilar from the grief felt by a seamstress who was left without work upon the invention of the sewing machine.
Is it worth trying to resist globalization as did the Luddites of the 19th century, who fought tooth and nail to reverse the inevitability of the industrial revolution? The jury is still out.
The world is becoming more complex and stratified. Economic and political interdependence between countries is growing each and every day. In this sense, globalization is progress and progress is but an irreversible process.
Yet, like the inhumane capitalism of the 19th century so vividly described in Dickens' novels, globalization carries many hidden threats. We must recognize and address these threats. The emphasis should be on the person, his dignity, needs, and requirements. Global elites in the pursuit of power and superprofits will continue to drive forward the process of globalization. Our task is not to stop or slow them down, but to correct global megatrends so that the flywheel of time does not grind ordinary people to the ground or simply throw nation-states to the sidelines of history.
Deliberate efforts were made to give a tough time to President Joe Biden
President Trump-Administration is over-engaged in creating mess for in-coming President Joe Biden. The recent deliberate efforts are made to give a tough time are: naming Cuba a state sponsor of terrorism, designating Yemen's Houthi rebels as a foreign terrorist organization, Terming Iran as a new home to al-Qaida, and lifting restrictions on contacts between American officials and representatives from Taiwan.
The consequence may turn into dire situations, like a return to cold war era tension. Efforts were made to resume Cuba-US relations to normal for decades and were expected to sustain a peaceful co-existence. Any setback to relations with Cuba may destabilize the whole region. Pompeo's redesignation of Cuba as a sponsor of state terror will possibly have the least material impact, but it signifies a personal loss to Biden and a momentous political win for Trumpism. In doing so, Trump is hitting the final nail in the coffin of Barack Obama's efforts to normalize relations with Cuba.
Yemen issue was a creation of Arab spring sponsored by the CIA, and after realizing the wrongdoings, the US was trying to cool down the tension between Saudi Arabia and Yemen, but with the recent move to name Yemen's Houthi rebels as a foreign terrorist organization, may open new hostilities and bloodshed. It has been designated by UNICEF as the "largest humanitarian crisis in the world, with more than 24 million people — some 80 percent of the population — in need of humanitarian assistance, including more than 12 million children." Such statements may halt humanitarian assistance and may result in a big disaster.
The history of rivalries with Iran goes back to 1953 when the UK and the US jointly overthrew the legitimate government of Prime Minister Mossadeq. But the real tension heightened in 2018 When President Trump withdrew from JCPOA. But the recent allegation that Iran as a new home of al-Qaida may take a new turn and give a tough time to Joe Biden–Administration. Although there is no evidence, however, Secretary of State Pompeo made such an allegation out of his personal grudge against Iran. It can complicate the situation further deteriorate and even may engulf the whole middle-east.
Lifting constraints on contacts between American officials and representatives from Taiwan, is open violation of "One-China Policy." Since Washington established formal diplomatic relations with Beijing in 1979, it has resisted having official diplomatic associations with Taipei in order to avoid a confrontation with the PR China, which still comprehends the island — home to around 24 million people — as part of China. Chinese are very sensitive to the Taiwan issue and struggling for peaceful unification. However, China posses the capabilities to take over by force, yet, have not done so far. Secretary of State Mr. Pompeo's statement may be aiming to instigate China and forcing toward military re-unification. It might leave a challenging concern for Joe Biden-Administration.
Raffaello Pantucci, a senior fellow at Singapore's S. Rajaratnam School of International Studies, said, "The Trump administration is locking in place a series of conflicts that change the starting point for Biden walking into the office on the world stage."
Even Mr. Pompeo had a plan to travel to Europe to create further hurdles for in-coming administration, but fortunately, some of the European countries refused to entertain him, and desperately he has to cancel his trip at the eleventh hours.
It is just like a losing army, which destroys all ammunition, weapons, bridges, infrastructures, etc., before surrendering. Although President Trump's days in office are numbered, his administration is over-engaged in destruction and creating hurdles for the next administration. He is deliberately creating hurdles and difficulties for President-Elect Joe Biden.
President Joe Biden has many challenges to face like Pandemic, unrest in the society, a falling economy, losing reputation, etc. Some of them might be natural, but few are specially created!
Latin America and the challenges for true political and economic independence
Latin America – and its core countries, namely Brazil, Argentina and Mexico – has become a region of high global strategic value due to its vast territory, abundant resources, great economic development, unique geographical position and active role in global and regional governance.
Factors such as history, geography and reality, combined with the complexity of the region's internal political logics, have once again made Latin America a place where major powers pay attention to and play key games.
Latin America's cooperation with 'external' powers has become ever closer, leading to unfounded suspicions and malicious provocations among the countries of the region concerned.
What bothers 'democrats' and 'liberals' is the presence in the area of countries without a colonialist and exploitative past.
Historically, Latin America and the Caribbean were the coveted location of various Western forces. Since the Latin American countries' independence – and even today – large countries inside and outside the region have competed in this area.
The complexity and uncertainty of the current global political and economic situation in Latin America lie behind the competition between the major powers in geopolitics and international relations.
Latin America's vast lands and resources are linked to global food security, the supply of agricultural and livestock products, and energy security. It is an important 'product supplier' that cannot be neglected.
Latin America has a huge surface of over 20 million square kilometres, covering four sub-regions of North America (Mexico), the Caribbean, Central America and South America, with 33 independent countries and some regions that are not yet independent, as they are tied to the burden of the old liberal-colonialist world.
Latin America is blessed with favourable natural conditions. For example, it has become a well-known 'granary' and 'meat provider' because of its fertile arable land and abundant pastures. It is an important area for the production of further agricultural and livestock products. At the same time, other countries in the region have huge reserves of natural resources such as oil and gas, iron ore, copper and forests, and have become important global suppliers of strategic materials.
Secondly, the Latin American region has a relatively high level of economic development and has brought together a number of important emerging economies – a significant global market that cannot be ignored.
The Latin American region plays an important role in global economy. Brazil and Mexico are not only the two largest economies in Latin America, but also the top 15 in global economy.
At the same time, recent calculations on 183 countries (regions) with complete data from the World Bank and related studies show that the group consisting of Brazil, Mexico, Argentina, Chile, Peru, Colombia, etc., has entered the ranking of the "30 emerging markets" (E30) worldwide. According to World Bank statistics, Latin America's gross domestic product (GDP) in 2018 was about 5.78 trillion dollars and the per capita GDP exceeded 9,000 dollars. With the exception of a few, most countries in Latin America are middle-income and some have entered the high-income ranking.
Therefore, Latin America has become a large consumer market that cannot be ignored due to its relatively high level of economic development, high per capita income and a population of over 640 million people.
Indeed, as Latin American region with a high degree of economic freedom and trade openness, it has been closely connected with the economies of other regions in the world through various bilateral and multilateral agreements, initiatives and free trade mechanisms.
Thirdly, Latin America's unique geographical position has a significant impact on global trade, shipping and climate change.
Latin America is situated between two oceans. Some countries border on the Pacific, or the Atlantic, or are even bathed by both oceans. This special position gives the Latin American region the geographical advantage of achieving 'transpacific cooperation' with the Asian region or building a link of 'transatlantic cooperation' with the European region. Thanks to the Panama Canal, it is the fundamental hub for global trade.
Besides its strategic relevance for food security and clean energy production, the Amazon rainforest, known as the 'lungs of the earth', has a surface of over six million square kilometres, accounting for about 50% of the global rainforest. 20% of the global forest area and the vast resources covering 9 countries in Latin America have become one of the most important factors influencing global climate change.
Finally, as an active player in the international and regional political and economic arena, Latin America is a new decisive force that cannot be neglected in the field of global and regional governance.
Firstly, as members of organisations such as the United Nations, the World Trade Organisation, the International Monetary Fund and the World Bank, the major Latin American countries are both participants in and creators of international rules.
Moreover, these countries should be considered from further aspects and viewpoints of multilateralism.
The major Latin American countries, particularly regional powers, such as Brazil, Mexico and Argentina, are members of the G20. Brazil belongs to both BRICS and BASIC.Mexico, Chile and Peru are within the Asia-Pacific Economic Cooperation. Mexico, Peru and Chile are members of the Comprehensive and Progressive Agreement for Trans-Pacific Partnership (CPTPP), while Mexico and Chile are members of the Organisation for Economic Cooperation and Development (OECD).
They are playing an irreplaceable role in responding to the economic crisis and promoting the reform of global governance mechanisms; in promoting the conclusion of important agreements on global climate change; in advancing economic cooperation between the various regions; in leading 'South-South cooperation' between developing countries and in holding a dialogue on the main current issues (opposition to unilateralism, protectionism, protection of multilateralism, etc.).
It must also be said that Latin American countries are naturally also active in regional organisations and institutions – such as the Organisation of American States, the Inter-American Development Bank, etc. – so that they can participate directly and try to oppose U.S. hegemonism.
Within the Latin American region, these countries first initiated a process of cooperation and integration and later established various sub-regional organisations -such as Mercosur (Mercado Común del Sur-Mercado Comum do Sul) and Alianza del Pacífico (Mexico, Colombia, Chile and Peru) – to cooperate with other regions of the world and shake off the unfortunate definition of "America's backyard".
Located in the Western Hemisphere, where the well-known superpower is present, Latin American countries have long been deeply influenced by the United States in politics, economics, society and culture.
In 1823, the United States supported the Monroe Doctrine and drove the European countries out of Latin America with the slogan 'America for the Americans', thus becoming the masters of the Western Hemisphere.
The Monroe Doctrine also became a pretext for the United States to interfere in the internal affairs and diplomacy of Latin American countries.
In 2013, 190 years after the aforementioned declaration, the United States publicly declared that the Monroe Doctrine era was over and emphasised the relationship on an equal footing and the shared responsibility between the United States and Latin America.
Nevertheless, the current Latin American politics shows once again that the end of the so-called 'Monroe Doctrine' era is nothing more than a common myth.