"Defenseless under the night; Our world in stupor lies…."-W.H. Auden
Even now, after some many staggering and irreversible leadership mistakes on Corona virus – grievous errors that could eventually cost the lives of very many Americans – President Donald J. Trump continues to hold undiminished US nuclear weapons authority. Though a great many American voices will respond angrily to any conjunction of these two discrete threats as manipulative or unfair, such responses would still ignore a core commonality. Incontestable and irremediable, this stubbornly shared connection on disease and war concerns Mr. Trump's indifference to approaching complex problems analytically.
It also reveals his incapacity to feel even a scintilla of human empathy for other human beings.
What does all this really mean? In what specific policy directions should we Americans now be propelled? For the United States, at a bare minimum, it signifies that there will be a painfully heavy price to pay for Donald Trump's multiple and compounding debilities. More precisely, looking ahead to certain more-or-less inevitable US nuclear crises with North Korea, China, and/or Russia, these bitter presidential limitations could portend fully existential harms to the United States. It follows that all citizens now ought to think more self-consciously about various key national problems of survival.
They will need to do this with decipherable logic, abundant clarity and more robust presidential commitments to science.
Just because we Americans are presently under an unprecedented pandemic disease assault does not mean that we are immunized from the more routinely catastrophic hazards of ordinary geopolitics. At the very same moment that President Trump should be building cooperative bridges with other countries more thoughtfully and conspicuously, he opts instead for relentlessly crude reassertions of belligerent nationalism. Even now, at an increasingly uncertain time of grave collective peril for the United States, Trump reserves his monosyllabic celebratory prose not for any promising forms of expanded international cooperation, but for sustaining gratuitous conflict throughout the shattered world system's endlessly corrosive "state of nature."[1]
Though it makes absolutely no intellectual or ethical sense, Donald Trump reserves his self-praising applause for the self-immolating embers of "America First."
This can't end well. It can't end well because this president abhors even the rudiments of historical education, classical literature and calculation-based or problem-solving learning. For him, it's never about understanding, but only about "making a deal." On creating peaceful relations with North Korea, it was never about reaching any substantive understandings, but rather "falling in love." How could such a caricatural diplomatic stance ever have been taken seriously by anyone in the US Congress or executive branch of government?
Ever?
But Americans needn't ever share this misplaced abhorrence, Accordingly, if we the citizens have learned anything at all from the easily accessible history of world politics, a pattern of structural anarchy first formally put into place after the Peace of Westphalia in 1648, it is that a continuously unregulated system of win-at-all-costs thinking leads directly to war and other assorted civilizational breakdowns.
Always, history deserves pride of place. The unwinding global "state of nature" has never succeeded in the past, and shows absolutely no signs of offering any encouraging durability for the future.[2] Taken together with an American president who has shown no willful regard for US Constitutional separations of authority (not even a tiny shred of such an indispensable regard), this past reveals a singularly ominous formula for upcoming synergy. What this means, in greater detail, is a unique and prospectively lethal intersection.
It means the simultaneous occurrence of worldwide disease pandemic with atomic war.[3]
After recalling so much pain that we Americans have already witnessed and suffered under President Donald Trump, this newest expectation ought not to be dismissed too casually or gratuitously, as if it were merely some sort of unfounded or partisan citizen apprehension. Rather, it must finally be recognized that an inappropriate or irrational nuclear command decision by US President Donald Trump is entirely conceivable and perhaps even plausible. Though nothing conclusive can ever be said about the true mathematical probability of any such fearful scenario,[4] there is still ample reason for concern.
To begin, we must promptly inquire: Might this unsteady and unseemly American president soon become subject to still more serious forms of personal dissemblance and/or psychological debility? Leaving aside Trump's largely unprecedented and breathtaking venality,[5] his open indifference to history and above all his continuing malfeasance and shameless dishonesty, should he still be allowed to decide whether we Americans should live or die? This is not a silly, exaggerated or contrived query by any means.
In essence, today, at this nadir of widespread governmental indifference to law, a deeply flawed American president now serves with wholly insufficient nuclear command constraints.
There is more. This bold assertion is by no means controversial. Any presidential order to use nuclear weapons carries an inherent expectation to be followed. Certain identifiable figures along the operational chain of command could sometime choose to disobey such an order, but – at least initially – any such disobedience could be deemed unlawful prima facie.
Indeed, there are many informed reasons why such an argument could be properly challenged, inter alia, on the basis of original US Constitutional authority, but in these resurrected "Know Nothing" times, such authority is waning by the hour.
To wit, can anyone still seriously maintain that this president's Attorney General or Republican leadership surrogates in the Congress would ever dispute Donald Trump's right to do whatever he pleases in weighty matters of war and peace, including even the use of nuclear weapons?
And there is still more. Some derivative questions now also arise. Should this particular incumbent or any future US president ever be granted such extraordinary decisional authority over uncountable lives, a grant that plainly could never have been foreseen by the Founding Fathers? Could such a steeply lopsided allocation of nuclear authority fairly and propitiously represent what was originally intended by America's Constitutional"separation of powers?" Can anyone reasonably believe that such unhindered existential power could conceivably have been favored by the "Fathers"? Even by definition, there is only one possible answer.[6]
Significantly, even for the vast legions of Trump supporters who never read a single book, the correct answers are obvious, uncomplicated and altogether irrefutable.[7]
At a minimum, we can readily extrapolate from both Articles I and II of the Constitution that the Founders displayed an almost palpable concern about expanding Presidential power long before nuclear weapons. This plausibly presumptive concern predates even any imagination of such apocalyptic possibilities.[8] So, in order to progress sequentially, we must ask: What next?
Both as scholar and policy-centered nuclear strategist, I have been involved with these critical security issues for the past fifty years, for interests in both Washington and Jerusalem. On 14 March 1976, in response to my direct query concerning American nuclear weapons launching authority, I received a letter from General (USA/ret.) Maxwell Taylor, a former Chairman of the US Joint Chiefs of Staff. The principal focus of this letter (attached hereto) concerned assorted nuclear risks of US presidential irrationality.[9] Most noteworthy, in this handwritten communication, was the straightforward warning contained in General Taylor's closing paragraph.
Ideally, Taylor wisely cautioned me, presidential irrationality – an inherently grave problem – should be dealt with during an election process, and not in the throes of any subsequent decisional crisis.
"….the best protection is not to elect one…"
By definition, of course, regarding our current presidential nuclear security problem, it's too late to follow General Taylor's now-prophetic advice. We must inquire, therefore, with a more decidedly narrow but still aptly undeflected focus: "What is the actual US governing situation regarding this most vital security issue?" Always, of course, there are assorted structural protections built into any presidential order to use nuclear weapons, including substantial and multiple redundancies. These ought never to be disregarded.
Nonetheless, virtually all these reassuring and reinforcing safeguards could become operative only at the lower or sub-presidential nuclear command levels. Expressly, these pertinent safeguards do not apply to the Commander-in-Chief, that is, to the democratically elected President of the United States. What about him (or, in the future, her)?
Inter alia, there seemingly exist no permissible legal grounds to disobey a presidential order to use nuclear weapons. In principle, perhaps, certain senior individuals in the designated military chain of command could still sometime choose to invoke variously selected "Nuremberg Obligations,"[10] but any such last-minute invocation would almost certainly yield to certain more recognizable (and manipulable) considerations of U.S. domestic law.[11]
Now, already approaching the proverbial eleventh hour, reasonable scenarios of nuclear war safeguards must be carefully postulated and closely examined. Should an American president choosing to operate within a bewildering chaos of his own making sometime issue an irrational or seemingly irrational nuclear command, the only way for the Secretary of Defense, the Chairman of the Joint Chiefs, the National Security Adviser and several possible others to effectively obstruct this wrongful order could be "illegal" on its face. Under the very best of circumstances, certain informal safeguards might manage to work for a time, but too blithely accepting the unrealistic assumption of a "best case scenario" is hardly a durably sensible path to protracted US nuclear security.
Under the worst of circumstances, which ought not to be wished away by fiat, some or all of the designated and authoritative decision-makers could also be laid low by "biological" or disease-based adversaries, by a two-pronged assault on US security structures with wholly unpredictable outcomes. What then?
At a minimum, We the people ought to inquire promptly about identifying more suitably predictable and promising institutional impediments. These barriers could better shield us from a prospectively debilitated or otherwise compromised US president. "The worst," says Swiss playwright Friedrich Durrenmatt instructively, "does sometimes happen."
The US is already navigating in "uncharted waters." While President John F. Kennedy did engage in personal nuclear brinkmanship with the Soviet Union back in October 1962, he had then calculated his own odds of a consequent nuclear war as "between one out of three and even." This seemingly precise calculation, corroborated both by JFK biographer Theodore Sorensen and by my own later private conversations with former JCS Chair Admiral Arleigh Burke (my lecture colleague and roommate at the Naval Academy's Foreign Affairs Conference of 1977) suggests that President Kennedy was (1) technically irrational in imposing his Cuban "quarantine;" or (2) wittingly acting out certain untested principles of "pretended irrationality."
Significantly, in markedly stark contrast to the present moment, JFK was operating with tangibly serious and intellectually capable strategic/legal advisors. He did not choose Adlai Stevenson to represent the United States at the United Nations because he was "glamorous" (a standard of selection openly and generally favored by current US President Donald J. Trump).
Going forward, the most urgent threat of a mistaken or irrational U.S. presidential order to use nuclear weapons flows not from any "bolt-from-the-blue" nuclear attack – whether Russian, North Korean, Chinese – or American – but from a sequentially uncontrollable escalatory process. Back in 1962, Soviet premier Nikita Khrushchev "blinked" early on in the "game," thereby preventing any mutual and irrecoverable nuclear harms. Now, however, any seat-of-the-pants escalatory initiatives undertaken by President Trump could reveal stunningly unstable decision-making consequences.
At that late point, the once potentially lethal effects of a nuclear war would no longer be hypothetical. They would have become a "glowing" fait accompli. Literally.
None of this is just another political or partisan "witch hunt." Immediately, especially while a disease pandemic remains existentially threatening by itself, Donald Trump should be made to understand the unprecedented risks of being locked into a stubborn or refractory escalatory dynamic with another country, one from which there could sometime appear no recognizable range of choice except a presumptively abject American capitulation or a nuclear war. Although this US president might sometime be sincerely well advised to seek "escalation dominance" in certain selected crisis negotiations with identifiable adversaries, he would still urgently need to avoid any catastrophic miscalculations.
Moreover, this is not even to factor in the corresponding and potentially intersecting problems of hacking intrusions, accidents or Covid-19 mental/intellectual impairments.
For the immediate future, this key imperative concerning miscalculation avoidance would seemingly apply most directly to certain one-upmanship scenarios with North Korea's Kim Jung Un, an always impossible-to-predict process wherein both countries could ultimately emerge with fully unsatisfactory outcomes. Here, a good deal would depend upon more-or-less foreseeable "synergies" between Washington and Pyongyang, and on various difficult-to- control penetrations of cyber-conflict or cyber-war. Americans might sometime even have to acknowledge the out-of-control interference of certain cyber-mercenaries, unprincipled third parties working only for personal or corporate financial compensations.
Whether we like it or not, and at one time or another, nuclear strategy is a challenging "game" that US President Donald Trump will, despite intrinsic intellectual deficits, have to play. Prima facie, this will not be a contest for amateurs, that is, for those who would expressly prefer "attitude, not preparation."[12] To best ensure that this too-easily-distracted president's strategic moves would remain determinedly rational, thoughtful and cumulatively cost-effective, therefore, it will first be necessary to enhance the formal decisional authority of his most senior military and defense subordinates. As indispensable corollary, any such enhancement would be at the discernible expense of pertinent presidential authority.
At a minimum, the Secretary of Defense, Chairman of the Joint Chiefs of Staff, the National Security Advisor, and one or two others in appropriate nuclear command positions should prepare in advance to assume certain more broadly collaborative and secure judgments in extremis atomicum.[13]
Still, even such a proposed widening of pertinent authority could not be "guaranteed." In the end, following General Maxwell Taylor's earlier letter sent to me in 1976, the best protection is still "not to elect" a president who is unfit for such unmatched leadership responsibility. Beyond any reasonable doubt (an evidentiary judicial standard that also fits well in this particular extra-judicial context), we are discussing here an incomparable leadership responsibility.
There is something else. From the standpoint of correctly defining all relevant dangers, it is important to bear in mind that "irrational" does not necessarily mean "crazy" or "mad." More specifically, any prospectively fateful expressions of US presidential irrationality could take very different and variously subtle forms. These forms, which could remain indecipherable or merely latent for a long time, include (a) a disorderly or inconsistent value system; (b) computational errors in calculation; (c) an incapacity to communicate correctly or efficiently; (d) random or haphazard influences in the making or transmittal of strategic decisions; and (e) internal dissonance generated by some structure or other of collective decision-making (i.e., assemblies of authoritative individuals who lack identical value systems and/or whose organizational arrangements impact their willing capacity to act as a unitary national decision maker).
From the singularly critical standpoint of US nuclear weapon control issues (problematic issues[14] likely to be worsened by the continuous American strategic postures of both "First Use" and "Launch on Warning" and by the potentially devastating consequences of still-spreading Covid-19 harms), legitimate reasons to worry about the Trump presidency do not hinge on any exclusive expectations of "craziness." Rather, looking over the above list of five representative decisional traits, there is already good cause not just for worry (which per se could never represent a rational or purposeful US reaction), but for manifestly non-partisan objectivity and for a very consistent prudence. It won't be easy, and it won't necessarily succeed longer-term or indefinitely by electing a different president.[15]
But, for the immediate moment, US national security and even US literal survival require the prompt and law-based restraint of an irremediably-flawed American president. It follows also that the security benefits of any such needed controls would have corresponding security benefits for the world as a whole. In principle, at least, the full importance of this corollary or "spillover" benefit could sometime prove authentically overwhelming.
The country must take heed. If we Americans continue to abide such a blatantly law-violating[16] and science-averse president, we would be risking nothing less than a viable national future. To recall the poet Auden, we would then have condemned ourselves to remaining "defenseless," and in an irreversible "stupor." This is not a condemnation the Founding Fathers of the United States could ever have foreseen – or excused.
—————
---
[1] Thomas Hobbes, the 17th- century English philosopher, argues that the "state of nations" is the only true "state of nature," that is, the only such "state" that exists in the world: In Chapter XIII of Leviathan ("Of the Natural Condition of Mankind, as concerning their Felicity, and Misery"), Hobbes says famously: "But though there had never been any time, wherein particular men were in a condition of war, one against the other, yet in all times, kings and persons of sovereign authority, because of their independence, are in continual jealousies, and in the state and posture of gladiators; having their weapons pointing, and their eyes fixed on one another; that is their forts, garrisons, and guns upon the frontiers of their kingdoms, and continual spies upon their neighbors, which is a posture of war."
[2] Consider here the timeless insight of French Jesuit philosopher Pierre Teilhard de Chardin in The Phenomenon of Man: "The egocentric ideal of a future reserved for those who have managed to attain egoistically the extremity of `everyone-for-himself' is false and against nature."
[3] On the plausible consequences of a nuclear war by this author, excluding any now pertinent synergies with a disease pandemic, see: Louis René Beres, Apocalypse: Nuclear Catastrophe in World Politics (Chicago: University of Chicago Press, 1980); Louis René Beres, Mimicking Sisyphus: America's Countervailing Nuclear Strategy (Lexington, Mass., Lexington Books, 1983); Louis René Beres, Reason and Realpolitik: U.S. Foreign Policy and World Order (Lexington, Mass., Lexington Books, 1984); Louis René Beres, Security or Armageddon: Israel's Nuclear Strategy (Lexington, Mass., Lexington Books, 1986); and Louis René Beres, Surviving Amid Chaos: Israel's Nuclear Strategy (Rowman & Littlefield, 2016; 2nd ed., 2018).
[4] This is because (1) any statement of authentic probability must be based upon the determinable frequency of pertinent past events and because, in this present case (2) there are no pertinent past events.
[5] Comparing the two presidents from the standpoint of total personal corruption, Watergate figure John Dean succinctly concluded: "Trump is like Richard Nixon on stilts and steroids."
[6] On the other hand, it was President Donald Trump who once claimed that heroic American military forces had taken early control of all US airports during the eighteenth century Revolutionary War.
[7] During the 2016 campaign, lest anyone forget, candidate Donald Trump declared: "I love the poorly educated." Quite purposefully, perhaps, this declamation echoed Third Reich Propaganda Minister Joseph Goebbels' 1934 remark at the Nuremberg party Rally: "Intellect rots the brain."
[8] One of this author's earliest books was (Louis René Beres) Apocalypse: Nuclear Catastrophe in World Politics (The University of Chicago Press, 1980).
[9] Recalling philosopher Karl Jaspers: "The rational is not thinkable without its other, the non-rational, and it never appears in reality without it." (See Reason and Anti-Reason in our Time, 1952).
[10] See Principles of International Law Recognized in the Charter of the Nuremberg Tribunal and in the Judgment of the Tribunal; 2 August 1950.
[11] At the same time, of course, because the Constitution is the properly conspicuous bedrock of US domestic law, and because that document stipulates that only Congress can declare war, designated military chain of command decision-makers could argue credibly that their anticipated interference with Presidential nuclear commands would be domestic law-enforcing rather than domestic law-violating. In reality, however, one could hardly expect such principled or informed positions from the president's fully obedient cronies (hardly self-thinking partners) in the US Congress.
[12] This was Donald Trump's explicit hierarchy of preferences concerning the earlier Singapore Summit with North Korea.
[13] This assumes, of course, that these chain-of-command subordinates (all appointed by President Donald J. Trump) will themselves be equal to their extraordinary responsibilities.
[14] The overarching issue here is inadvertent or accidental nuclear war. While an accidental nuclear war would also be inadvertent, there are forms of inadvertent nuclear war that would not necessarily be caused by mechanical, electrical or computer accident. These forms of unintentional nuclear conflict would be the unexpected result of misjudgment or miscalculation, whether created as a singular error by one or both sides to a particular (two-party) nuclear crisis escalation or by certain unforeseen "synergies" arising between any such singular miscalculations.
[15] Observed Sigmund Freud, in a lesser-known work on Woodrow Wilson: "Fools, visionaries, sufferers from delusions, neurotics and lunatics have played great roles at all times in the history of mankind, and not merely when the accident of birth had bequeathed them sovereignty. Usually, they have wreaked havoc."
[16] In this connection, law refers to both international and domestic law. Moreover, these normative regulations are interpenetrating and mutually reinforcing.. Recalling words used by the U.S. Supreme Court in The Paquete Habana, "International law is part of our law, and must be ascertained by the courts of justice of appropriate jurisdiction, as often as questions of right depending upon it are duly presented for their determination. For this purpose, where there is no treaty, and no controlling executive or legislative act or judicial decision, resort must be had to the customs and usages of civilized nations." See The Paquete Habana, 175 U.S. 677, 678-79 (1900). See also: The Lola, 175 U.S. 677 (1900); Tel-Oren v. Libyan Arab Republic, 726 F. 2d 774, 781, 788 (D.C. Cir. 1984)(per curiam)(Edwards, J. concurring)(dismissing the action, but making several references to domestic jurisdiction over extraterritorial offenses), cert. denied, 470 U.S. 1003 (1985)("concept of extraordinary judicial jurisdiction over acts in violation of significant international standards…embodied in the principle of `universal violations of international law.'").
Origin of US foreign policy: An Analytical Review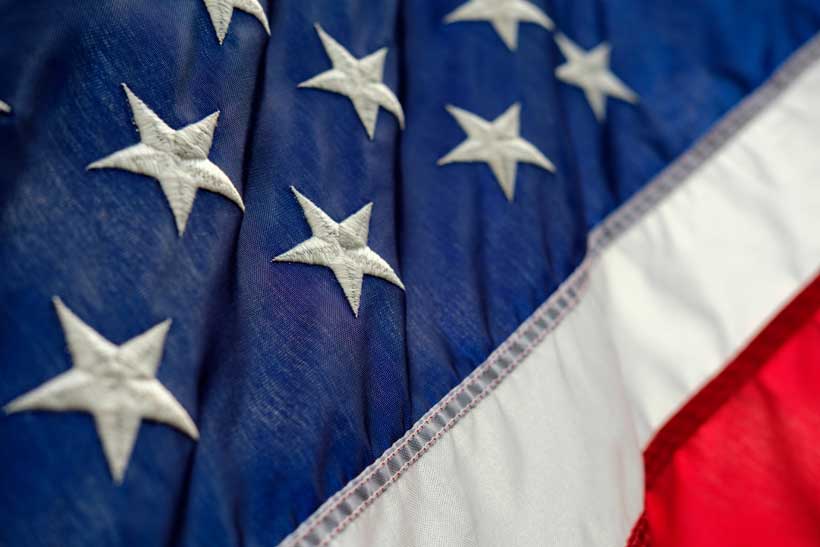 Origin of US foreign policy by Pat Paterson:An Analytical Review
After the start of the republic, the nature of the foreign policy of the US was unilateral. By the end of cold war, the President Clinton changes the traditional nature of Foreign Policy which was traditionally isolationism to 'exceptionalism' (to expand its overseas economic and political initiatives which were totally opposite to the traditional practices.)This manuscript is divided into four parts; each part defines us about the history of US foreign policy.
In the first 150 years of US history, the US tried to remain geopolitically isolated from its neighboring countries. In this regards the US have geopolitical advantage having the ocean boarders. US first President, once in his speech told that US should avoid making alliances that might draw them into wars, but it can interact for trade and commerce. US had the policy of unilateral outlook that makes it stand alone among the developed states like China and Russia, as it refused to ratify International treaties. US even did not ratify the CRC (The Convention on Rights of the Child). In this article the author tells us about the 4 to 5 reasons why the US did not ratify the treaties.
US have no need to adapt different international treaties because it has sufficient legal and social protections rules for its citizens. It has no need to adapt anything from outside. Also the US authorities had the fear that international government may try to force them by using these treaties. The other reason, the author tell us about why US not ratified the international treaties is that the foreign policy is the multi-faced topic, just to focus on the human rights and democracy, the nation have other interests like trade and security arrangements which is also important part of the negotiation.
The US is the only state in the world that has not ratified the 'The Convention on Rights of the Child' CRC. The religious and other Foreign Policy analysts reject this treaty and have a claim that it might threaten the rights of the parents, which I think is totally baseless explanation of this rejection.
The author in this article further described the four schools of thoughts regarding US foreign policy, that is based on the Foreign Policy recommendations for US citizens. They are, 'Jeffersoniasm' (the political doctrine and principles held by Thomas Jefferson that center around a belief in states' rights, a strict interpretation of the federal constitution, confidence in the political capacity or sagacity of masses), 'Hamiltonianism' (the political ideas or doctrines associated with Alexander Hamilton, especially those stressing a strong central government and protective tariffs), 'Jacksonianism' (relating to Andrew Jackson, his ideas, the period of his presidency, or the political principles or social values associated with him), and 'Wilsonianism' (it describe a certain type of foreign policy advice. this term comes from the suggestions and proposals of the President Woodrow Wilson (1913-1921)).
The 'Exceptionalism' policy was not just like matter of consideration in the early days of US but in the 21st century it is still a point of pride for many US citizens. The 'Exceptionalism' group considers the philosophy of the priorities of the American first and then for the rest of the world. In this example I would like to quote the example of the 'America First' vision of the President Trump, this philosophy is used for protecting the values, nationalism and patriotism of Americans.In my opinion, according to this debate the US represented the common citizens of its state through its systems and policies.
The second part of this manuscript is based on the expansions of the US position during after the World Wars. According to my analysis, the US continued its strategies of unilateralism until it have the fear of another emerging super power, after the expansion of soviet.
Role of Woodrow Wilson is important here as he implement the policies of neutrality in the first World War, President Woodrow Wilson adhered to the advice to kept the US out of the European conflicts when the first 100 Americans died on the Lusitania in May 1915.He also tried to stop the conflicts among the different states, so he tried to implement a new world order that is the League of Nations. After the second world war the focus of US leaders quickly change from inward to outwards as they had the fear of soviet expansion. Its priorities of foreign policies gets changes by changing in the global world order from unipolar to bipolar (the two global super powers).After the World War 2 its focus had changed from only US national security to world stability.
Here in this part of the given article, the author tells us about the two important features of US foreign policy development that is: (1) The Federalism, and (2) the dispensation of powers among different branches of government. The first one, the federalism, is the most important but a controversial issue since the start of the US. Second element is the separation of power between the execution, legislative and judicial branches of government.
After the cold war the administration of the US is divided into four major eras of different Presidents, some are from democratic and the some are from republican. This era has dominated by globalization. After the world war, the President Clinton and President Obama have the same type of government, they used the smart power and promote multilateralism while the President Bush and President Trump used the hard power and promote unilateralism. Main focus of Donald Trump's foreign policy may on the military rather than development or diplomacy. Trump pursues the 'America First' foreign policy. Trump's doctrine is nationalism; his main focus is on the individuals of America. Trump use this philosophy of America firs for protecting their value, nationalism, and patriotism.
US hegemony in crisis, rise of China & Middle Power Coalition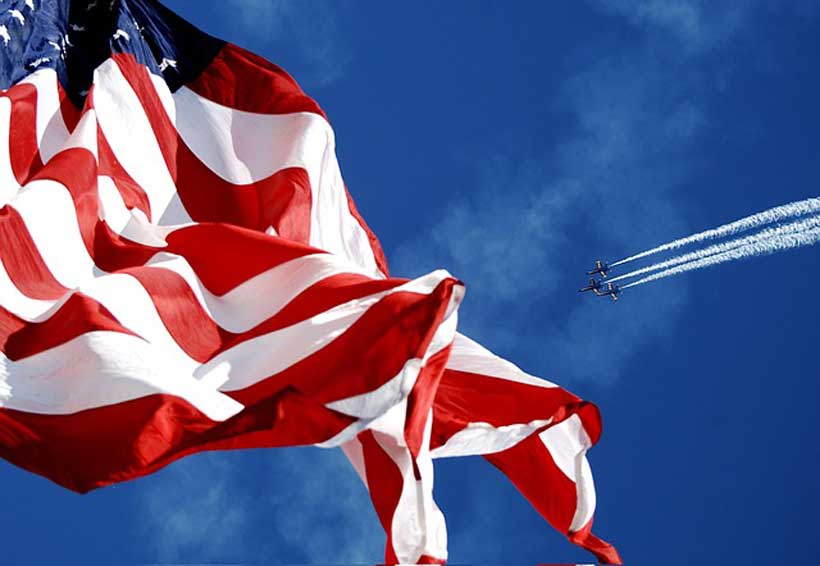 The recent movement of USS Nimitz (CVN 68) via South China Sea and conducting PHOTOEX with the USS Ronald Reagan (CVN 76) Carrier Strike Groups on 6thof July as well as the cooperative exercises with the Indian Navy in the Indian Ocean showcase in BOLD CAPITAL LETTERS shifting theatres of geopolitical confrontation towards Indo-Pacific. Accelerated by the current COVID pandemic, China's aggressive posturing & the USA's haphazard foreign policy under Donald Trump has compromised the USA's hub & spoke model of bilateral relationships in the Indo-Pacific. Although Xi Jinping in an interview stated that the Pacific Ocean is large enough for both China and the USA to co-exist, however, 2020 has shown that the Chinese pragmatism may have been a sugarcoated lie to stall any immediate confrontation.
The establishment of US hegemony in East Asia was a long-drawn process, starting from Wanghia Treaty towards Washington Conference, 1921 & culminating in San Francisco System (Hub & Spokes architecture). One thing which is very American is that they found ways to maximize economic profits and were not interested in direct colonialization (exceptions being the Philippines and Sandwich Islands). How the USA established itself as an East Asian hegemon without colonial presence was possible because of its hub and spokes model of bilateral treaties. In the following writeup we will try to answer questions like, why & how did this system came to being? How effective was it in the Cold War Era and after the end of it? How the architecture is facing challenges?
San Francisco System (Hub & Spokes Model)
The definition of this model is best described by Victor D. Cha in his work Powerplay: The Origins of the American Alliance System in Asia. It goes "Hub & Spoke Model is defined as a set of tightly held and exclusive, one-to-one bilateral partnerships with countries in the region. Like a bicycle wheel, each of these allies and partners constituted "spokes" connected with the central hub (the United States), but with few connections between the spokes."
The situation post second world war was a world of doubts and apprehensions. Nobody trusted Japan and were asking for reparations from the Japanese. These nations (New Zealand, Australia and many other South East Asian region) saw the way United States handled Japan too lenient. However, the policymakers very well understood that it was the only way forward and the only way to see the history not repeat itself. The United States made itself the exclusive partner of countries that were distrustful of one another, which afforded it a great deal of leeway and advantage in these relationships (example can be given of making Australia & New Zealand buy Japanese products, providing a consumer market for Japanese economic redevelopment as well as providing a vent for future normalization).
Why & How did this system came to being?
Let us take the example of Japan in the post-war period to understand the establishment of Hub & Scope architecture. The advent of the Cold War compelled the United States to think more strategically and long-term about the Japan project. In 1947, President Harry S. Truman pledged that the United States would help any nation resist communism in order to prevent its spread. His policy of containment is known as the Truman Doctrine. The institutional design choices for a relationship with Japan were wideranging & depended on the thinkers who were Douglas MacArthur, George Kennan, John Foster Dulles and Eisenhower. The only certainty was that Japan was going to play a pivotal role in USA's East Asian Policy and containment of communism from the eastern flank.
At one end of the policy spectrum was a neutralization approach, which amounted to a protracted occupation and complete demilitarization and political neutralization of Japan. At the other end was a rearmament approach, which called for the early signing of a peace treaty and encouragement of rebuilding Japanese security capabilities such that it could balance against the emerging communist threat. Neither worked for US interests, which focused on three immediate needs—to prevent Japan from becoming a revisionist power again; to deny it to communist influence; and, not unlike its plans for Korea and Taiwan, to ensure that the United States had absolute control over Japan's postwar disposition.
Strategic thinkers ultimately determined that the best sort of security institution to achieve these objectives was a bilateral alliance with Japan (In his memoirs, MacArthur recounts relaying the initial policy to his staff in late Aug'45: "First, destroy the military power. Punish war criminals. Build the structure of representative government. Modernize the constitution. Hold free elections. Enfranchise women. Release political prisoners. Liberate the farmers. Establish a free labor movement. Encourage a free economy. Abolish police oppression. Develop a free and responsible press. Liberalize education. Decentralize political power. Separate the church from state."[1]
The US foreign policy changed drastically after George F. Kennan urged that "Economic recovery should be made the prime objective of United States policy in Japan for the coming period"[2]. However, like the USA in a steadfast manner moved towards a bilateral alliance with Japan, other East and South-East Asian countries who had faced the Japanese onslaught were against it and even criticized in different capacities any attempt by the US to bring about an alliance of these states which included Japan.
At the San Francisco Conference in September 1951 the US signed the US-Japan treaty of Mutual Cooperation and Security. Later on, it moved to sign a Mutual Defenses Treaty with the Philippines in August 1951, the US-Republic of Korea Defense treaty with Republic of Korea in October 1953, and the US-Republic of China security treaty with China in December 1954. With these treaties the US was able to construct the Hub and Spokes System[3].With this USA was able to control East Asian Economic their foreign policy in general without having to invest capital, military, etc. at a similar level to the colonialists and imperialists of the 19th and early 20th century.
Network power is also sometimes operationalized as bargaining strength. A central "node" (state) with interconnections within a cluster of states & between clusters has bargaining strength granted to it solely by its position. This was where the United States sat in Asia, allowing it great leverage in negotiations with and between its Asian partners and allies. Moreover, the states in the network lacked "exit" options or the possibility to "delink." For the period of the cold war, it was the perpetual threat of communism and in addition to it the economic benefits were plenty to even consider delinking.
End of Cold War & the contemporary world
The Neo-realist theorists had exclaimed in the 80s that Bi-polar world order of cold war is the most stable one which has ever existed. However, the collapse of USSR which no one expected suddenly formalized and was a reality. With the biggest threat of communism gone, the void of security requirement was filled with increased trade and commercial relations among the USA and its allies in East Asia. Although the USA has been enjoying the position of the hegemon all this time even after the cold war, the rise of China in many ways is challenging the position of the USA.
All this while when USA was embroiled mostly in the Middle East, China was fast becoming a large manufacturing hub. With its acceptance into the World Trade Organization, a slew of markets opened and a cycle of increasing demand -> increased manufacturing -> increasing supply -> increasing Purchasing Power Parity (PPP) -> increasing domestic consumer demand led to further increased production as well as supply. This growth was exponential & with the improved infrastructure & skilled human resource. Riding high on the developmental wave, China became more and more confident in itself. The transition in its language for defining its foreign policy can be considered a way to judged China's confidence and intention at the same time. It transitioned from "hide your strength & bide your time" to "peaceful rise of China" and now under Xi Jinping, the four comprehensives: "comprehensively building a moderately prosperous society, comprehensively deepen reform, comprehensively implement the rule of law and comprehensively strengthen Party discipline"; In his first speech Xi Jinping also talked about 'China dream: the great renewal of Chinese nation'.
Contrary to Western beliefs 'the Chinese assimilation into the international supply chains, will lead to political opening up of People's Republic of China' and learning from the disaster of the policies that USSR's Glasnost and Perestroika, they have quite successfully maintained the CCP's control politically and showing a façade of private company Huawei being a good example. With everyone turning its blind eye China continued on pursuing scrupulous tactics and jeopardizing the international rules of the game be it devaluing currency or other things. By the time the world took notice of China, it was already an economic powerhouse. After the 2008 Economic crisis that his West disproportionately, saw China coming to the center stage of world politics.
Let us look at some statistics to understand what was behind China's assertiveness and confidence. To put things into perspective (in comparison to the USA), China holds 1.1 Trillion USD somewhat equal to or more than what Japan holds. China has a nominal GDP of 14.14 Trillion USD (second only to USA), GDP (PPP) of 27.307 Trillion USD (ranking 1st). Its exports measured a whopping 2.5 Trillion USD, with USA being its largest trading partner which consumes about 19.25% of the overall exports.
Backed up with the unprecedented economic success, China has slowly yet steadily built its own sphere of influence. Till recently, a view propounded by Wang Dong was that China is employing a hedging strategy against USA. He defines hedging as "an insurance strategy that aims at reducing or minimizing risks arising from the uncertainties in the system, increasing freedom of maneuver, diversifying strategic options, and shaping the preferences of adversaries. It is a portfolio or mixed strategy that consists of both cooperative and competitive strategic instruments ranging from engagement and enmeshment, all the way up to balancing."
It can be read in a subtle way as, China wants to reclaim its centrality and if it is not in a position to fulfil that in the near future, hedging is a way to ensure it in the long run. The Chinese have been encroaching on the US sphere of influence all the while US was busy in its costly enterprises in Middle East & Afghanistan. The Chinese have marketed CNS (Chinese Partnership Network) as the scholar Zhou Yiqi has termed it, is a circle of friends looking for prospering together in a free market promoting, multi-polar world order. Many countries even believed it, as the same author explains how, many of the members of United States' Alliance System (UAS) have joined in the China's "Circle of friends".
The Chinese approach to create a clique of Economic partners, be it bilateral or multilateral, ex. ASEAN, Australia, European Union, SCO (Shanghai CO-operation Organization), BRICS, RCEP, etc. These multilateral organizations some created by Chinese participation and others have intensive trade relations with China. The Chinese learnt a lot from the United States, they initially entered multilateral forums to increase their presence and economic activities as well. In situations when it is difficult to make favorable arrangements, it starts to reach-out bilaterally with the member states, weakening the multilateral forum and making weaker states in the forum dependent on China. The best example I can think of is 17+1 dialogue, which is carved out of European Union Eastern European member countries. And in a way acting as a forum for, one, bypassing the European Union and two, influencing European Union's functioning and decisions.
Can the Liberal Institutional World Order be saved?
The question is very obvious after looking at the facts and the obvious departure (in parts) of the USA from being the world's policeman. It may change coming November, yet, many of the treaty allies and friends of USA have come to a reckoning that it is disastrous to entirely depend on the US for maintaining the security and status quo in the face of hyper-nationalist and overtly confident China. The concept of a middle power coalition can be worked to create a counter weight to the Chinese dominance and restructuring the UN Security Council to accommodate G4 countries can be a start. Giving teeth to Quad, countering China in ASEAN, Indo-Pacific, Africa and Europe will be a challenge that the middle powers need to take head-on if they want to save the order preemptively. In the near future, China may create a bipolar world or if not so, may well create its own East Asian order. The only thing that can stop China from dreaming of bringing the myth of Middle Kingdom into reality, is the emergence of a middle power structure, which is built in principle with the existing structures created by the USA in last 70 years, providing much needed strength to the structure.
However, change is imminent and as Henry Kissinger says "the viability of any international order depends on how effectively it maintains the balance between legitimacy and power. Both are subject to evolution and change. However, when this balance is disturbed, the limiting mechanisms fail, which gives room to unbounded ambitions and unrestrained actions by some of the global actors; a reign of chaos begins, which lasts until a new order is established."[4]
---
[1]Cha, Victor. 2016. Powerplay: The Origins of the American Alliance System in Asia. 123-124
[2] Ibid 127-128
[3]Tan, See Sang. 2004. Asia-Pacific Security Cooperation: National Interests and Regional Order. M.E. Sharpe. 9.
[4]Henry Kissinger, World Order: Reflections on the Character of Nations and the Course of History (London: Allen Lane, 2014)
India and Brazil Are Now the Global Worst Coronavirus Nations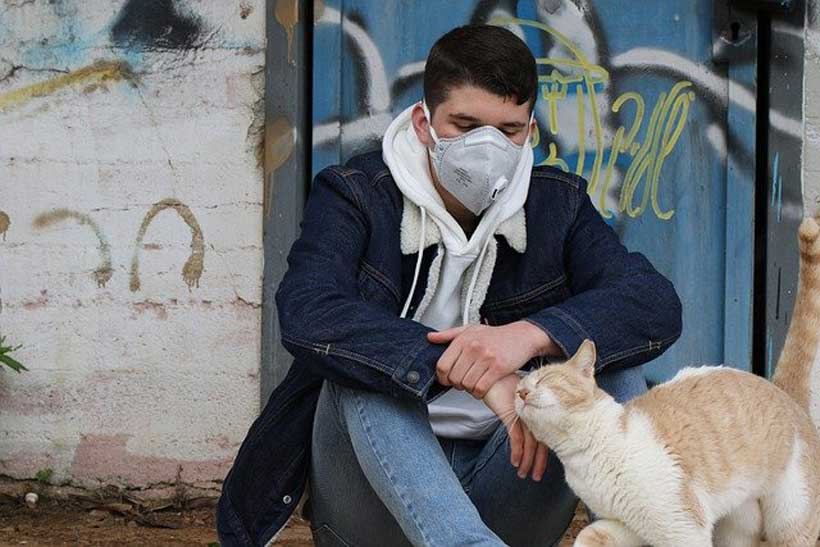 India and Brazil have now overtaken the United States as the world's worst performers at controlling the cononavirus-19 plague.
The chart of the numbers of daily new cases in India shows the daily count soaring more than in any other country except Brazil, whereas in the United States, the daily number of new cases has plateaued ever since it hit 72,278 on July 10th, three weeks ago.
Right now, the "Tot Cases/1M pop" are 14,207 in USA, 12,537 in Brazil, and only 1,229 in India; so, clearly, India has much farther yet to go on this than do either of the other worst-three Covid-19 nations.
The "Deaths/1M pop" are 473 in USA, 435 in Brazil, and only 26 in India; so, on that measure, also, India's situation will be becoming vastly worse, whereas both USA and Brazil might have their worst behind them on this. However, because Brazil's daily new cases seem to be exploding almost at the same rate as in India, one can reasonably expect Brazil's 435 to rise above America's 473, but India's 26 will probably not (unless India's sharp rise in cases continues for a long time). Consequently, Brazil could turn out to be the worst of all the world's Covid-19 hells.
At the opposite end, the world's best Covid-19 countries, as measured on "Tot Cases/1M pop," are, in order starting with the best: Laos, Myanmar, Vietnam, Papua, Tanzania, Cambodia, Taiwan, Uganda, Burundi, Angola, Syria, Niger, Thailand, Burkina Faso, Chad, Yemen, China, Mozambique, Democratic Republic of Congo, Togo, Jordan, Mali, Tunisia, Sri Lanka, Benin, Ethiopia, Rwanda, Somalia, South Sudan, Nogeria, Zimbabwe, Malawi, Sierra Leone, Cuba, Liberia, Japan, Sudan, Malaysia, and South Korea, all of which nations have fewer than 280 cases per million population and have populations that are higher than 5 million people (my cut-off-point). Some of these nations are in civil wars which cause few people to want to visit them; some aren't much participating in international trade and therefore have little traffic with foreigners; some are terribly poor and therefore have almost no tourist industry, others might soon burst out with soaring increases in cases or deaths. But some of these countries are just doing a spectacularly outstanding job of protecting their populations.
On July 25th, I headlined "THE LANCET Praises Chinese Model for Coronavirus Policies" and listed the rates both for cases and for deaths in the world's best-performing countries as of that date, and China was the 18th-best country on cases, and 25th-best on deaths, out of the 124 countries that had 5 million or more population. (The 91 countries which were smaller were not being counted.) Today, China still is 18th-best on cases, and 25th-best on deaths. Out of the same 124 countries, U.S. is the 3rd-worst on cases, and is the 8th-worst on deaths. On cases, Chile is the worst at 18,593, and Oman is second-to-worst at 15,473. U.S., at third-worst, is 14,185. On deaths, Belgium is the worst, at 849, and UK is 2nd-worst at 679. Spain is 3rd at 608, Italy is 4th at 581, Peru is 5th at 576, Sweden is 6th at 568, Chile is 7th at 494. And U.S. is the 8th-worst at 472. However, out of all of the bad countries, only India and Brazil are still accelerating into coronavirus-19 hell. Consequently, it might be reasonable to expect both of them to achieve ultimately 18,593 on cases, and 849 on deaths. For India, that would be, on cases, at 18,593 cases per million and a population of 1,381 million, 1,381×18,593 cases, or 25,676,933 cases. On deaths, at 849 per million of population, it would be 849×1,381 deaths, or 1,172,469 deaths. Right now, the U.S. has 4.7 million cases and 156,612 deaths. India's population is 4.17 times larger than America's. India is probably at the start of its ascent into this infection. The believers in herd immunity for coronavirus-19 should relocate themselves to places such as India and Brazil, for their safety, because those are the places that will have the highest immunity.
In fact, CNN on July 26th bannered "India's PM says the country's fight against Covid-19 has proven the world wrong" and opened their stenography from India's Government:
Indian Prime Minister Narendra Modi has claimed that his country's response to the pandemic has defied global expectations.
"The way Indians came together to fight against coronavirus in the last few months, we have proved the world wrong," Modi said Sunday, while delivering his monthly radio address to the nation.
India has the third-highest number of virus cases worldwide, with more than 1.3 million recorded instances of Covid-19 and 32,060 deaths, according to Johns Hopkins University.
Modi claimed the coronavirus recovery rate was better in India than in other countries but warned that the threat of the disease remained.
"We need to remain vigilant. We have to remember that coronavirus is still as dangerous as it was in the beginning," he added.
Is it really true that "the coronavirus recovery rate was better in India than in other countries"? In India it is 97%, and that is higher than the 94% global recovery-rate. Brazil's is 95%. America's is 94%. So, at least Modi didn't lie about that. Maybe some day, America's performance on recovery-rate will be as good as India's is. China's recovery-rate is likewise 94%. So, India's healthcare system does seem to be better than average — better than China's, better than America's, and better than the global average, at least on this. And a little better than Brazil's, which itself is 1% better than the global average. However, Vietnam, for example, has a 99.6% recovery-rate, and Venezuela, which is not that good but among the best-performing nations, has a 98.5% recovery-rate.
The key isn't so much the healthcare system, as it is the public health system. And that's quite evidently poor in all three of the worst-performing countries: India, Brazil, and U.S.