"Defenseless under the night; Our world in stupor lies…."-W.H. Auden
Even now, after some many staggering and irreversible leadership mistakes on Corona virus – grievous errors that could eventually cost the lives of very many Americans – President Donald J. Trump continues to hold undiminished US nuclear weapons authority. Though a great many American voices will respond angrily to any conjunction of these two discrete threats as manipulative or unfair, such responses would still ignore a core commonality. Incontestable and irremediable, this stubbornly shared connection on disease and war concerns Mr. Trump's indifference to approaching complex problems analytically.
It also reveals his incapacity to feel even a scintilla of human empathy for other human beings.
What does all this really mean? In what specific policy directions should we Americans now be propelled? For the United States, at a bare minimum, it signifies that there will be a painfully heavy price to pay for Donald Trump's multiple and compounding debilities. More precisely, looking ahead to certain more-or-less inevitable US nuclear crises with North Korea, China, and/or Russia, these bitter presidential limitations could portend fully existential harms to the United States. It follows that all citizens now ought to think more self-consciously about various key national problems of survival.
They will need to do this with decipherable logic, abundant clarity and more robust presidential commitments to science.
Just because we Americans are presently under an unprecedented pandemic disease assault does not mean that we are immunized from the more routinely catastrophic hazards of ordinary geopolitics. At the very same moment that President Trump should be building cooperative bridges with other countries more thoughtfully and conspicuously, he opts instead for relentlessly crude reassertions of belligerent nationalism. Even now, at an increasingly uncertain time of grave collective peril for the United States, Trump reserves his monosyllabic celebratory prose not for any promising forms of expanded international cooperation, but for sustaining gratuitous conflict throughout the shattered world system's endlessly corrosive "state of nature."[1]
Though it makes absolutely no intellectual or ethical sense, Donald Trump reserves his self-praising applause for the self-immolating embers of "America First."
This can't end well. It can't end well because this president abhors even the rudiments of historical education, classical literature and calculation-based or problem-solving learning. For him, it's never about understanding, but only about "making a deal." On creating peaceful relations with North Korea, it was never about reaching any substantive understandings, but rather "falling in love." How could such a caricatural diplomatic stance ever have been taken seriously by anyone in the US Congress or executive branch of government?
Ever?
But Americans needn't ever share this misplaced abhorrence, Accordingly, if we the citizens have learned anything at all from the easily accessible history of world politics, a pattern of structural anarchy first formally put into place after the Peace of Westphalia in 1648, it is that a continuously unregulated system of win-at-all-costs thinking leads directly to war and other assorted civilizational breakdowns.
Always, history deserves pride of place. The unwinding global "state of nature" has never succeeded in the past, and shows absolutely no signs of offering any encouraging durability for the future.[2] Taken together with an American president who has shown no willful regard for US Constitutional separations of authority (not even a tiny shred of such an indispensable regard), this past reveals a singularly ominous formula for upcoming synergy. What this means, in greater detail, is a unique and prospectively lethal intersection.
It means the simultaneous occurrence of worldwide disease pandemic with atomic war.[3]
After recalling so much pain that we Americans have already witnessed and suffered under President Donald Trump, this newest expectation ought not to be dismissed too casually or gratuitously, as if it were merely some sort of unfounded or partisan citizen apprehension. Rather, it must finally be recognized that an inappropriate or irrational nuclear command decision by US President Donald Trump is entirely conceivable and perhaps even plausible. Though nothing conclusive can ever be said about the true mathematical probability of any such fearful scenario,[4] there is still ample reason for concern.
To begin, we must promptly inquire: Might this unsteady and unseemly American president soon become subject to still more serious forms of personal dissemblance and/or psychological debility? Leaving aside Trump's largely unprecedented and breathtaking venality,[5] his open indifference to history and above all his continuing malfeasance and shameless dishonesty, should he still be allowed to decide whether we Americans should live or die? This is not a silly, exaggerated or contrived query by any means.
In essence, today, at this nadir of widespread governmental indifference to law, a deeply flawed American president now serves with wholly insufficient nuclear command constraints.
There is more. This bold assertion is by no means controversial. Any presidential order to use nuclear weapons carries an inherent expectation to be followed. Certain identifiable figures along the operational chain of command could sometime choose to disobey such an order, but – at least initially – any such disobedience could be deemed unlawful prima facie.
Indeed, there are many informed reasons why such an argument could be properly challenged, inter alia, on the basis of original US Constitutional authority, but in these resurrected "Know Nothing" times, such authority is waning by the hour.
To wit, can anyone still seriously maintain that this president's Attorney General or Republican leadership surrogates in the Congress would ever dispute Donald Trump's right to do whatever he pleases in weighty matters of war and peace, including even the use of nuclear weapons?
And there is still more. Some derivative questions now also arise. Should this particular incumbent or any future US president ever be granted such extraordinary decisional authority over uncountable lives, a grant that plainly could never have been foreseen by the Founding Fathers? Could such a steeply lopsided allocation of nuclear authority fairly and propitiously represent what was originally intended by America's Constitutional"separation of powers?" Can anyone reasonably believe that such unhindered existential power could conceivably have been favored by the "Fathers"? Even by definition, there is only one possible answer.[6]
Significantly, even for the vast legions of Trump supporters who never read a single book, the correct answers are obvious, uncomplicated and altogether irrefutable.[7]
At a minimum, we can readily extrapolate from both Articles I and II of the Constitution that the Founders displayed an almost palpable concern about expanding Presidential power long before nuclear weapons. This plausibly presumptive concern predates even any imagination of such apocalyptic possibilities.[8] So, in order to progress sequentially, we must ask: What next?
Both as scholar and policy-centered nuclear strategist, I have been involved with these critical security issues for the past fifty years, for interests in both Washington and Jerusalem. On 14 March 1976, in response to my direct query concerning American nuclear weapons launching authority, I received a letter from General (USA/ret.) Maxwell Taylor, a former Chairman of the US Joint Chiefs of Staff. The principal focus of this letter (attached hereto) concerned assorted nuclear risks of US presidential irrationality.[9] Most noteworthy, in this handwritten communication, was the straightforward warning contained in General Taylor's closing paragraph.
Ideally, Taylor wisely cautioned me, presidential irrationality – an inherently grave problem – should be dealt with during an election process, and not in the throes of any subsequent decisional crisis.
"….the best protection is not to elect one…"
By definition, of course, regarding our current presidential nuclear security problem, it's too late to follow General Taylor's now-prophetic advice. We must inquire, therefore, with a more decidedly narrow but still aptly undeflected focus: "What is the actual US governing situation regarding this most vital security issue?" Always, of course, there are assorted structural protections built into any presidential order to use nuclear weapons, including substantial and multiple redundancies. These ought never to be disregarded.
Nonetheless, virtually all these reassuring and reinforcing safeguards could become operative only at the lower or sub-presidential nuclear command levels. Expressly, these pertinent safeguards do not apply to the Commander-in-Chief, that is, to the democratically elected President of the United States. What about him (or, in the future, her)?
Inter alia, there seemingly exist no permissible legal grounds to disobey a presidential order to use nuclear weapons. In principle, perhaps, certain senior individuals in the designated military chain of command could still sometime choose to invoke variously selected "Nuremberg Obligations,"[10] but any such last-minute invocation would almost certainly yield to certain more recognizable (and manipulable) considerations of U.S. domestic law.[11]
Now, already approaching the proverbial eleventh hour, reasonable scenarios of nuclear war safeguards must be carefully postulated and closely examined. Should an American president choosing to operate within a bewildering chaos of his own making sometime issue an irrational or seemingly irrational nuclear command, the only way for the Secretary of Defense, the Chairman of the Joint Chiefs, the National Security Adviser and several possible others to effectively obstruct this wrongful order could be "illegal" on its face. Under the very best of circumstances, certain informal safeguards might manage to work for a time, but too blithely accepting the unrealistic assumption of a "best case scenario" is hardly a durably sensible path to protracted US nuclear security.
Under the worst of circumstances, which ought not to be wished away by fiat, some or all of the designated and authoritative decision-makers could also be laid low by "biological" or disease-based adversaries, by a two-pronged assault on US security structures with wholly unpredictable outcomes. What then?
At a minimum, We the people ought to inquire promptly about identifying more suitably predictable and promising institutional impediments. These barriers could better shield us from a prospectively debilitated or otherwise compromised US president. "The worst," says Swiss playwright Friedrich Durrenmatt instructively, "does sometimes happen."
The US is already navigating in "uncharted waters." While President John F. Kennedy did engage in personal nuclear brinkmanship with the Soviet Union back in October 1962, he had then calculated his own odds of a consequent nuclear war as "between one out of three and even." This seemingly precise calculation, corroborated both by JFK biographer Theodore Sorensen and by my own later private conversations with former JCS Chair Admiral Arleigh Burke (my lecture colleague and roommate at the Naval Academy's Foreign Affairs Conference of 1977) suggests that President Kennedy was (1) technically irrational in imposing his Cuban "quarantine;" or (2) wittingly acting out certain untested principles of "pretended irrationality."
Significantly, in markedly stark contrast to the present moment, JFK was operating with tangibly serious and intellectually capable strategic/legal advisors. He did not choose Adlai Stevenson to represent the United States at the United Nations because he was "glamorous" (a standard of selection openly and generally favored by current US President Donald J. Trump).
Going forward, the most urgent threat of a mistaken or irrational U.S. presidential order to use nuclear weapons flows not from any "bolt-from-the-blue" nuclear attack – whether Russian, North Korean, Chinese – or American – but from a sequentially uncontrollable escalatory process. Back in 1962, Soviet premier Nikita Khrushchev "blinked" early on in the "game," thereby preventing any mutual and irrecoverable nuclear harms. Now, however, any seat-of-the-pants escalatory initiatives undertaken by President Trump could reveal stunningly unstable decision-making consequences.
At that late point, the once potentially lethal effects of a nuclear war would no longer be hypothetical. They would have become a "glowing" fait accompli. Literally.
None of this is just another political or partisan "witch hunt." Immediately, especially while a disease pandemic remains existentially threatening by itself, Donald Trump should be made to understand the unprecedented risks of being locked into a stubborn or refractory escalatory dynamic with another country, one from which there could sometime appear no recognizable range of choice except a presumptively abject American capitulation or a nuclear war. Although this US president might sometime be sincerely well advised to seek "escalation dominance" in certain selected crisis negotiations with identifiable adversaries, he would still urgently need to avoid any catastrophic miscalculations.
Moreover, this is not even to factor in the corresponding and potentially intersecting problems of hacking intrusions, accidents or Covid-19 mental/intellectual impairments.
For the immediate future, this key imperative concerning miscalculation avoidance would seemingly apply most directly to certain one-upmanship scenarios with North Korea's Kim Jung Un, an always impossible-to-predict process wherein both countries could ultimately emerge with fully unsatisfactory outcomes. Here, a good deal would depend upon more-or-less foreseeable "synergies" between Washington and Pyongyang, and on various difficult-to- control penetrations of cyber-conflict or cyber-war. Americans might sometime even have to acknowledge the out-of-control interference of certain cyber-mercenaries, unprincipled third parties working only for personal or corporate financial compensations.
Whether we like it or not, and at one time or another, nuclear strategy is a challenging "game" that US President Donald Trump will, despite intrinsic intellectual deficits, have to play. Prima facie, this will not be a contest for amateurs, that is, for those who would expressly prefer "attitude, not preparation."[12] To best ensure that this too-easily-distracted president's strategic moves would remain determinedly rational, thoughtful and cumulatively cost-effective, therefore, it will first be necessary to enhance the formal decisional authority of his most senior military and defense subordinates. As indispensable corollary, any such enhancement would be at the discernible expense of pertinent presidential authority.
At a minimum, the Secretary of Defense, Chairman of the Joint Chiefs of Staff, the National Security Advisor, and one or two others in appropriate nuclear command positions should prepare in advance to assume certain more broadly collaborative and secure judgments in extremis atomicum.[13]
Still, even such a proposed widening of pertinent authority could not be "guaranteed." In the end, following General Maxwell Taylor's earlier letter sent to me in 1976, the best protection is still "not to elect" a president who is unfit for such unmatched leadership responsibility. Beyond any reasonable doubt (an evidentiary judicial standard that also fits well in this particular extra-judicial context), we are discussing here an incomparable leadership responsibility.
There is something else. From the standpoint of correctly defining all relevant dangers, it is important to bear in mind that "irrational" does not necessarily mean "crazy" or "mad." More specifically, any prospectively fateful expressions of US presidential irrationality could take very different and variously subtle forms. These forms, which could remain indecipherable or merely latent for a long time, include (a) a disorderly or inconsistent value system; (b) computational errors in calculation; (c) an incapacity to communicate correctly or efficiently; (d) random or haphazard influences in the making or transmittal of strategic decisions; and (e) internal dissonance generated by some structure or other of collective decision-making (i.e., assemblies of authoritative individuals who lack identical value systems and/or whose organizational arrangements impact their willing capacity to act as a unitary national decision maker).
From the singularly critical standpoint of US nuclear weapon control issues (problematic issues[14] likely to be worsened by the continuous American strategic postures of both "First Use" and "Launch on Warning" and by the potentially devastating consequences of still-spreading Covid-19 harms), legitimate reasons to worry about the Trump presidency do not hinge on any exclusive expectations of "craziness." Rather, looking over the above list of five representative decisional traits, there is already good cause not just for worry (which per se could never represent a rational or purposeful US reaction), but for manifestly non-partisan objectivity and for a very consistent prudence. It won't be easy, and it won't necessarily succeed longer-term or indefinitely by electing a different president.[15]
But, for the immediate moment, US national security and even US literal survival require the prompt and law-based restraint of an irremediably-flawed American president. It follows also that the security benefits of any such needed controls would have corresponding security benefits for the world as a whole. In principle, at least, the full importance of this corollary or "spillover" benefit could sometime prove authentically overwhelming.
The country must take heed. If we Americans continue to abide such a blatantly law-violating[16] and science-averse president, we would be risking nothing less than a viable national future. To recall the poet Auden, we would then have condemned ourselves to remaining "defenseless," and in an irreversible "stupor." This is not a condemnation the Founding Fathers of the United States could ever have foreseen – or excused.
—————
---
[1] Thomas Hobbes, the 17th- century English philosopher, argues that the "state of nations" is the only true "state of nature," that is, the only such "state" that exists in the world: In Chapter XIII of Leviathan ("Of the Natural Condition of Mankind, as concerning their Felicity, and Misery"), Hobbes says famously: "But though there had never been any time, wherein particular men were in a condition of war, one against the other, yet in all times, kings and persons of sovereign authority, because of their independence, are in continual jealousies, and in the state and posture of gladiators; having their weapons pointing, and their eyes fixed on one another; that is their forts, garrisons, and guns upon the frontiers of their kingdoms, and continual spies upon their neighbors, which is a posture of war."
[2] Consider here the timeless insight of French Jesuit philosopher Pierre Teilhard de Chardin in The Phenomenon of Man: "The egocentric ideal of a future reserved for those who have managed to attain egoistically the extremity of `everyone-for-himself' is false and against nature."
[3] On the plausible consequences of a nuclear war by this author, excluding any now pertinent synergies with a disease pandemic, see: Louis René Beres, Apocalypse: Nuclear Catastrophe in World Politics (Chicago: University of Chicago Press, 1980); Louis René Beres, Mimicking Sisyphus: America's Countervailing Nuclear Strategy (Lexington, Mass., Lexington Books, 1983); Louis René Beres, Reason and Realpolitik: U.S. Foreign Policy and World Order (Lexington, Mass., Lexington Books, 1984); Louis René Beres, Security or Armageddon: Israel's Nuclear Strategy (Lexington, Mass., Lexington Books, 1986); and Louis René Beres, Surviving Amid Chaos: Israel's Nuclear Strategy (Rowman & Littlefield, 2016; 2nd ed., 2018).
[4] This is because (1) any statement of authentic probability must be based upon the determinable frequency of pertinent past events and because, in this present case (2) there are no pertinent past events.
[5] Comparing the two presidents from the standpoint of total personal corruption, Watergate figure John Dean succinctly concluded: "Trump is like Richard Nixon on stilts and steroids."
[6] On the other hand, it was President Donald Trump who once claimed that heroic American military forces had taken early control of all US airports during the eighteenth century Revolutionary War.
[7] During the 2016 campaign, lest anyone forget, candidate Donald Trump declared: "I love the poorly educated." Quite purposefully, perhaps, this declamation echoed Third Reich Propaganda Minister Joseph Goebbels' 1934 remark at the Nuremberg party Rally: "Intellect rots the brain."
[8] One of this author's earliest books was (Louis René Beres) Apocalypse: Nuclear Catastrophe in World Politics (The University of Chicago Press, 1980).
[9] Recalling philosopher Karl Jaspers: "The rational is not thinkable without its other, the non-rational, and it never appears in reality without it." (See Reason and Anti-Reason in our Time, 1952).
[10] See Principles of International Law Recognized in the Charter of the Nuremberg Tribunal and in the Judgment of the Tribunal; 2 August 1950.
[11] At the same time, of course, because the Constitution is the properly conspicuous bedrock of US domestic law, and because that document stipulates that only Congress can declare war, designated military chain of command decision-makers could argue credibly that their anticipated interference with Presidential nuclear commands would be domestic law-enforcing rather than domestic law-violating. In reality, however, one could hardly expect such principled or informed positions from the president's fully obedient cronies (hardly self-thinking partners) in the US Congress.
[12] This was Donald Trump's explicit hierarchy of preferences concerning the earlier Singapore Summit with North Korea.
[13] This assumes, of course, that these chain-of-command subordinates (all appointed by President Donald J. Trump) will themselves be equal to their extraordinary responsibilities.
[14] The overarching issue here is inadvertent or accidental nuclear war. While an accidental nuclear war would also be inadvertent, there are forms of inadvertent nuclear war that would not necessarily be caused by mechanical, electrical or computer accident. These forms of unintentional nuclear conflict would be the unexpected result of misjudgment or miscalculation, whether created as a singular error by one or both sides to a particular (two-party) nuclear crisis escalation or by certain unforeseen "synergies" arising between any such singular miscalculations.
[15] Observed Sigmund Freud, in a lesser-known work on Woodrow Wilson: "Fools, visionaries, sufferers from delusions, neurotics and lunatics have played great roles at all times in the history of mankind, and not merely when the accident of birth had bequeathed them sovereignty. Usually, they have wreaked havoc."
[16] In this connection, law refers to both international and domestic law. Moreover, these normative regulations are interpenetrating and mutually reinforcing.. Recalling words used by the U.S. Supreme Court in The Paquete Habana, "International law is part of our law, and must be ascertained by the courts of justice of appropriate jurisdiction, as often as questions of right depending upon it are duly presented for their determination. For this purpose, where there is no treaty, and no controlling executive or legislative act or judicial decision, resort must be had to the customs and usages of civilized nations." See The Paquete Habana, 175 U.S. 677, 678-79 (1900). See also: The Lola, 175 U.S. 677 (1900); Tel-Oren v. Libyan Arab Republic, 726 F. 2d 774, 781, 788 (D.C. Cir. 1984)(per curiam)(Edwards, J. concurring)(dismissing the action, but making several references to domestic jurisdiction over extraterritorial offenses), cert. denied, 470 U.S. 1003 (1985)("concept of extraordinary judicial jurisdiction over acts in violation of significant international standards…embodied in the principle of `universal violations of international law.'").
How Bolivia's 2019 coup exemplified millennia of global history
Throughout thousands of years of human history, dictatorships have been the norm, not the exception, and all of them have been by the aristocracy, against the public. (Sometimes, the aristocrats are led by one person, a "monarch" or "Fuehrer" or etc.; but he or she then REPRESENTS the aristocracy, NOT the public.)
Aristocrats are the nation's few super-rich; the public are everyone else.
Usually, the aristocracy 'justifies' its 'superiority' as being god-ordained, and they hire (donate to) some clergy to allege this in order to keep the public fighting for them and maybe dying for them, in their wars of conquest, against the aristocracies who control foreign lands. Another way to fool their publics is to declare that these conquests will 'free' those foreign publics by replacing their local aristocracy with the invading country's aristocracy (a 'better' one; those others are instead being called "oligarchs"), and so creating an empire, which represents 'us' against the foreigners' 'them', while also making those foreigners 'free' from their "oligarchs." This is called 'spreading democracy'.
Throughout thousands of years, aristocracies have operated this way, deceiving masses of people so as to create empires, which expand the local aristocracy's thefts, from being merely thefts against their local public, to becoming thefts against an entire empire's public (using those local "oligarchs" as their vassals).
Here is how this worked out recently in Bolivia:
On 11 November 2011, The U.S. White House issued this "Statement from President Donald J. Trump Regarding the Resignation of Bolivian President Evo Morales":
The resignation yesterday of Bolivian President Evo Morales is a significant moment for democracy in the Western Hemisphere. After nearly 14 years and his recent attempt to override the Bolivian constitution and the will of the people, Morales's departure preserves democracy and paves the way for the Bolivian people to have their voices heard. The United States applauds the Bolivian people for demanding freedom and the Bolivian military for abiding by its oath to protect not just a single person, but Bolivia's constitution. These events send a strong signal to the illegitimate regimes in Venezuela and Nicaragua that democracy and the will of the people will always prevail. We are now one step closer to a completely democratic, prosperous, and free Western Hemisphere.
On 13 November 2019, the billionaire Rupert Murdoch's Fox 'News' headlined "Bolivia interim president declares 'Bible has returned to the palace' amid growing uncertainty", and reported
A day after brandishing a giant leather-bound Bible and declaring herself Bolivia's interim president, Jeanine Añez set to the task of trying to steady a nation divided by bloody political disputes and create the stability necessary to organize national elections.
The 52-year-old second-vice president of the Senate claimed the presidency on Tuesday following the ousting of socialist leader Evo Morales due to alleged election fraud and resignations from several high-ranking successors that left a power void in the country.
"The Bible has returned to the government palace," Añez declared as part of an effort to separate herself from Morales, who had banned the Bible from the site after he reformed the constitution and recognized an Andean earth deity instead of the Roman Catholic Church.
Then, two days later, on November 15th, Anti-War dot com bannered "Finally Got Him: The Bolivian Coup", and reported:
The U.S. says it wasn't a coup.
Trump's official statement "applauds" the Bolivian regime change for preserving democracy. Trump identifies the event as "a significant moment in democracy" because it stymied Bolivian President Evo Morales' attempt "to override the Bolivian constitution and the will of the people. …"
But all three White House claims are false: Morales didn't go against the constitution, he didn't override the will of the people and it was a coup.
If it wasn't a coup, why was Morales forced from office by the military? Why was he driven out of office in Bolivia and into asylum in Mexico for the sake of his safety, while a coup leader announced that the police and military were hunting Morales down and putting Bolivia into lockdown? Why as he fled and sought asylum was his house ransacked, his sister's house set on fire, and the families of his cabinet ministers kidnapped and held hostage until the ministers resigned? Though reported in the mainstream media as abandoning Morales, Victor Borda resigned as president of the Bolivian congress and resigned his position as MP because his brother was kidnapped to force him to do so.
If it wasn't a coup, why did the opposition assume power before the legislature voted on approving Morales' resignation as the constitution demands? Why did Jeanine Añez declare herself interim president in the absence of the quorum that is legally required to make that decision after meeting with the military high command for over an hour? And why did the opposition force Morales out and assume power before Morales' term in office would end in January?
If it wasn't a coup, why did Morales' opponent, Carlos Mesa, begin his claims of fraud before the voting began, before he could know there had been any fraud? Why did Mesa insist, according to Mark Weisbrot, that he would not accept the election results if Morales wins long before the votes were even counted?
And why, perhaps most damningly, did a cabal of coup plotters discuss between October 8th and 10th – days ahead of the October 20th election – a plan for social disturbance that would prevent Morales from staying in power, as revealed by leaked audio of their conversations?
Then, on 24 July 2020, the Twitter site of an American centi-billionaire, Elon Musk, received a tweet from an "Armani" saying, "You know what wasnt in the best interest of people? the U.S. government organizing a coup against Evo Morales in Bolivia so you could obtain the lithium there." Later that day, Musk replied:
"We will coup whoever we want! Deal with it."
Why, then, was the Bible being presented, on 13 November 2019, as the coup's justification?
Not enough suckers would have been fooled to support this fascist coup as having been a fascist coup — a coup by an aristocracy. It was actually even a racist-fascist coup, a "nazi" coup (a coup by a racist aristocracy), which aimed to steal from the native-Indian masses in Bolivia, for the benefit of the supremacist-White aristocracy there, who were subordinates, or vassals, of America's own overwhelmingly White aristocracy, its billionaires, such as the racist-fascist Elon Musk. Fox 'News' had broadcast that biblical display to its own overwhelmingly White Christian audience so as to portray that theft against Bolivians as having been in service to their god and consequently 'justifiable'. It's simply the way that aristocracies have functioned, for thousands of years.
Then, on 14 July 2022, the "Declassified UK" investigative-news site headlined "EVO MORALES: 'WE LAMENT THE ENGLISH WERE CELEBRATING THE SIGHT OF DEAD PEOPLE'", and delivered from Matt Kennard a terrific, linked-to-sources, extensive interview with the U.S.-UK-Bolivian aristocracy-overthrown former Bolivian President, who explained, as Kennard's summary at its front stated:
• THE COUP: 'The UK participated in it – all for lithium'
• THE BRITISH: 'Superiority is so important to them, the ability to dominate'
• THE US: 'Any relationship with them is always subject to conditions'
• NEW MODEL: 'We no longer submit to transnational corporations'
• JULIAN ASSANGE: 'The detention of our friend is an intimidation'
• NATO: 'We need a global campaign to eliminate it'
• BOLIVIA: 'We are putting anti-imperialism into practice'
Morales, while he had held power in Bolivia, had produced, for the Bolivian people, results that publics elsewhere could only dream of.
Of course, the U.S./UK regime will be trying to reconquer Bolivia.
History teaches lots of lessons, to whomever in the public is open-minded to it and who is lucky enough to become exposed to its truths (despite the aristocracy's overwhelming censorship against those truths — which are historical truths).
How Covert Talks Resurrected Joe Biden's Programme and Stunned Washington
When news of President Joe Biden's long-stalled domestic agenda broke out of Washington, it was the middle of the night in Saudi Arabia. Again.
The offender was well known. The enormous plan for the environment, taxes, and social safety net raised concerns from Sen. Joe Manchin, a moderate Democrat from West Virginia. The news was received with annoyance and outrage in Jeddah, where Biden was holding tense meetings with Saudi leaders, but not astonishment.
Fortunes have changed after 13 days, two Covid infections, and a few acrimonious arguments. Manchin and Senate Majority Leader Chuck Schumer stunned the majority of Washington on Wednesday when they revealed that they had reached an agreement on a version of Biden's protracted climate, energy, and tax agenda after restarting their negotiations in secret four days after they had broken down.

Manchin was sure to underline that the bill's previous name, Build Back Better, had been dropped. It is less than half the size of Biden's original bill. The Inflation Reduction Act of 2022 is anything but a done deal because Republicans are uniformly opposed and several Democrats in the Senate and House have not yet signed on.
But the accord gave ambitions that many Democrats had mostly set aside fresh life after appearing dormant for months. The President's legislative prospects are improving after a bill to increase US computer chip manufacture was passed on Thursday.

On Wednesday, after mostly giving up on formal meetings with Manchin after witnessing the senator repeatedly thwart his agenda, Biden spoke to the senator, who is spending time alone in the West Virginia highlands with Covid. Since December, they had not made a formal call on the Democratic agenda.
A day later, when news of the unexpected events was being announced in the State Dining Room of the White House, Biden observed, "The job of the government may be slow, frustrating, and sometimes even aggravating." "For those who don't give up, the hours, days, and months of arduous work eventually pay off. It is accomplished. Life is altered."

The agreement on taxes and climate change was nearly entirely negotiated in secrecy, so when it was revealed on Wednesday in the late afternoon, many people were caught off guard. Sen. Tina Smith of Minnesota tweeted, "Holy shit." "Stunned—in a good way, nonetheless."
That mindset was a far cry from the Democratic Party's attitude on July 14, when Manchin publicly undermined the energy and climate policies that had been the cornerstone of the Biden administration's commitment to drastically cut carbon emissions.

The President's domestic agenda suffered a setback two weeks ago, but the White House was hardly surprised given how frequently it had been dying during the previous year. By that time, senior administration officials had developed a highly dubious perspective on the discussions between Manchin and Schumer about restarting the President's plans.

Biden had been largely exempted from the conversations, as he was quick to note himself.
When a reporter questioned whether Joe Manchin was negotiating in good faith on July 15 inside the Waldorf Astoria hotel in Jeddah, he responded, "I didn't bargain with Joe Manchin."
"I don't know." Concerns were raised regarding the most recent inflation statistics by the Senate's most conservative Democrat. According to a report on July 14, inflation reached a 40-year high in June, rising 9.1 percent over the previous year.
Manchin recalled the meeting he had with Schumer after the two had been in secret discussions about renewing Biden's climate agenda for three months: "When that 9.1 came in, I said, 'I can't, I just can't do it.'" At that point, Chuck became irate.
It wasn't always a cool, collected conversation.
Manchin admitted that occasionally his temper gets the better of him and that certain people had "let the dogs out" on him because he allegedly walked away from the agreement.

But by the next week, the two senators had cooled things down. On July 18, Manchin asked Schumer if he was still furious as they passed one another in a hallway of the Capitol.

"This is ludicrous," I responded," Manchin spoken. "Check our calibration and see if there is anything we can do. To his credit, he responds, "OK."
Manchin approached Schumer that day with an offer: "Can we work together and attempt to put together a bill?" Schumer said at a news conference on Thursday. But even then, the timetable was hazy.

Manchin had previously stated that he would wait until he saw the inflation data for August before taking any action on the climate until September. Manchin was told unequivocally by Schumer that a climate agreement needed to be completed before then. I told them, "We're not waiting for September as long as we finish it in August," Schumer said.

Despite Manchin's initial opposition, Schumer persisted with proposals that the West Virginian could back. The aide claimed that the senator eventually returned and expressed his willingness to proceed with an August deadline.
He made a few promises and gave some concessions that helped win his support. Tax increases on Americans with high incomes, which were supported by Biden and other Democrats, were excluded from the final bill. And Manchin has made it clear that he would not have joined the effort unless Democratic leaders made a commitment to pass legislation dealing with energy infrastructure permitting, which might make it easier for a shale gas pipeline in West Virginia.

Meanwhile, former Treasury Secretary Larry Summers privately contacted Manchin to explain that the agreement would not increase inflation but would instead be deflationary. Summers had already offered early inflation warnings last year, frequently to the chagrin of the Biden administration.
In a CNN interview, Summers refrained from commenting on his private chats but provided reassurance in response to concerns that the law might increase inflation. He added on "New Day" that the bill "fights inflation and has a whole series of collateral advantages as well."

Summers wasn't the only one working behind the scenes for Manchin.
Sen. John Hickenlooper, a Democrat from Colorado, informed reporters that the Wharton School of Business at the University of Pennsylvania was providing analysis of the tax and climate pact to him and his staff.
Hickenlooper told reporters, "We knew that (Manchin) trusted Wharton and that he'd utilized that for modeling before. "So we asked them to act out this. After doing that, we received modeling indicating that this is not at all inflationary, and we submitted that to Joe."
Hickenlooper claimed he was seeking to add to the chorus of voices persuading Manchin that the agreement will lower inflation. Similar arguments were being made by other senators, such as Chris Coons of Delaware, Brian Schatz of Hawaii, and Smith, according to Hickenlooper.
Hickenlooper said, "I was listening to whatever Joe indicated he had a problem with, and I was trying to fix it. I believed him when he said that inflation was the issue and that the rest could be resolved.

Senior officials at the White House were purposefully kept out of direct discussions despite being aware that important ones were taking place, according to administration aides. People close to Biden have been reluctant to involve him in yet another round of political battle for fear that talks would again break down.
In a radio appearance on Thursday, Manchin stated that "President Biden was not involved." "I wasn't going to let the President in because I didn't think it was fair, and this situation very possibly could have been avoided. It had every chance of going wrong. I had to check to see if this was doable."
It wasn't until the very end of the deal that White House officials received a thorough reading of its contents. One insider told CNN that it was "extremely well-kept secret."
Biden and Manchin both contracted Covid over the past few days as the deal was coming together. Manchin was alone in his home state's mountains while Biden worked from the White House.
By Wednesday, Manchin and Schumer had reached an understanding; they made the announcement just after the Senate passed the legislation pertaining to computer chips. Since Senate Republican Leader Mitch McConnell had pledged to reject the microchip measure if Democrats introduced a package containing Biden's agenda, several people considered the timing to be less than fortuitous.
According to Senate Republican Whip John Thune, "I think everyone got startled, definitely by claims that had been made by Democrats about this arrangement, and I believe there was some level of folks getting ambushed — not only on our side but on the Democrats' side."

You'll have to speak with McConnell about that, he responded when asked if he handled the transaction well.
Democrats face what is likely still an uphill battle in gaining enough support for the package, even among members of their own party, despite their celebrations on Thursday. Schumer assured Democrats Thursday in a speech delivered behind closed doors that they were ready to enact measures they had been discussing for years.

The next 10 days will require us to stick together and put in long days and nights, he stated. "We must maintain focus and discipline in our messaging. It'll be difficult."
How likely is a nuclear WW III, U.S.-China?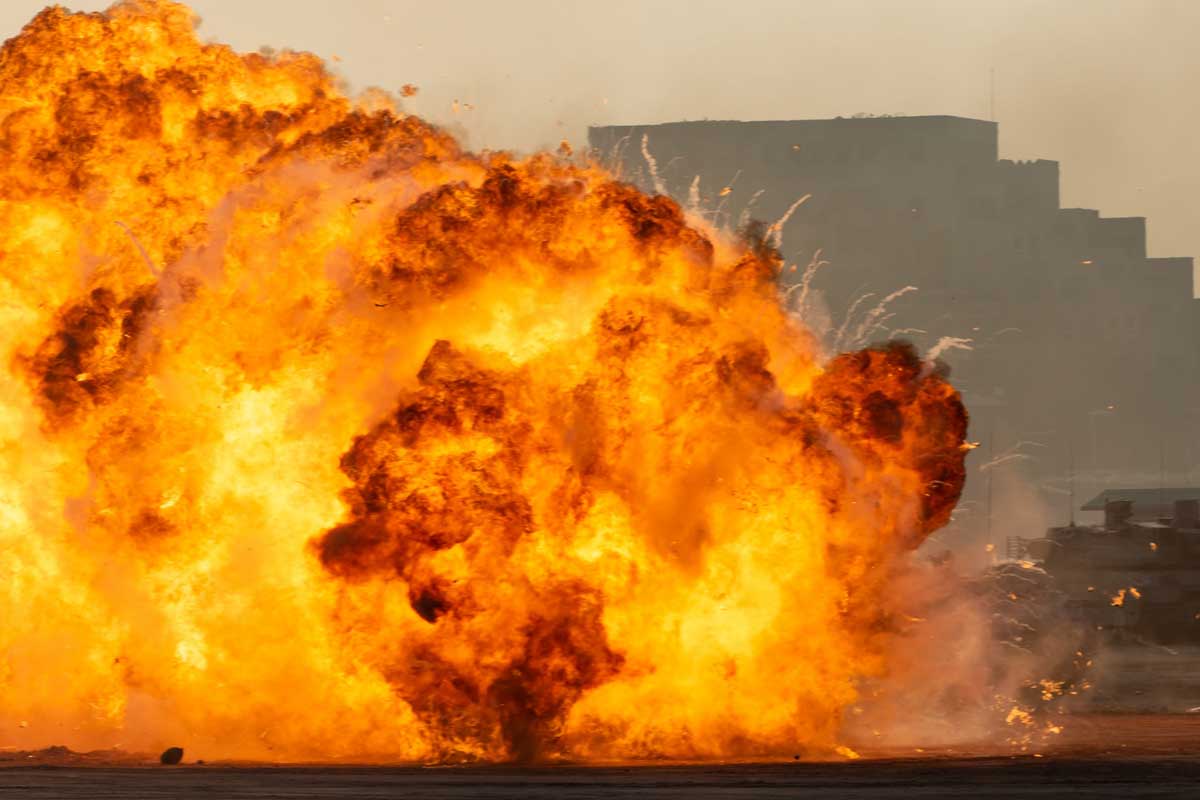 Whereas U.S. voters don't want the U.S. Government to go to World War Three against Russia over Ukraine, they do want it to go to WW III against China over Taiwan.
A poll in U.S., "Conducted 01/12/22 – 01/14/22", by the Trafalgar Group, surveying "1081 Respondents" who were "Likely General Election Voters" found that 58.1% said "Yes," and 41.9% said "No," to "Do you believe the Biden Administration should use U.S. military assets to defend Taiwan if Taiwan is invaded by China?" Far lower percentages of Americans turned out to be supportive of going to war against Russia over Ukraine.
Nancy Pelosi, who leads Democrats in the U.S. House of Representatives, has made clear that she wants to visit Taiwan in August, to encourage Taiwan's leaders to declare Taiwan's independence from China, which is something that the U.S. Government has never publicly supported, and which, ever since the 28 February 1972 U.S.-China agreement called the "Shanghai Communique", the U.S. Government publicly and formally opposed when it agreed with China to the promise and commitment that "The United States acknowledges that all Chinese on either side of the Taiwan Strait maintain there is but one China and that Taiwan is a part of China. The United States Government does not challenge that position. It reaffirms its interest in a peaceful settlement of the Taiwan question by the Chinese themselves."
The residents in Taiwan were long favorable to publicly acknowledging that Taiwan is a part of China, but the CIA and other U.S. Government agencies have worked for decades — notwithstanding the Shanghai Communique and others to the contrary of Taiwan's independence — to reverse Taiwan's being a part of China, and to instead encourage Taiwanese to fear and oppose (even demonizing) China's Government. These U.S. Government war-mongering efforts have, by now, succeeded overwhelmingly among the residents of Taiwan.
Consequently, on 29 March 2005, Taiwan issued "The Official Position of the Republic of China (Taiwan) on the People's Republic of China's Anti-Secession (Anti-Separation) Law", and publicly announced, to the world, that Taiwan rejects that Chinese law, because "the Law proclaims that 'Taiwan is a part of China'."
U.S. President Harry S. Truman had created the CIA in 1947 to perpetrate coups and other regime-changes so that the U.S. Government could take control of the world without necessarily using its armed forces for its conquests (doing it more by subversion, and by hiring mercenaries, and bribing generals). Their first coup was in 1948 Thailand (then called "Siam") in order to establish a steady off-the-books funding stream for their bribes and "Special Operations" including future coups, and this first coup relied upon the fascist (or "Might makes right") Guomindang (GMD) or Kuomintang (KMT) forces, who had fled from Mao's victorious anti-Japanese forces in mainland China, onto China's island of Formosa (whose Japanese rulers welcomed China's fascists) and formed there the "Republic of China," as an American protectorate. The KMT also had an army that had fled to Siam; and this army crucially assisted the CIA to overthrow and replace Siam's Government in 1948 so as to establish the CIA's funding stream from the international opium-traffic, which, at that time, was centered in Siam. Consequently, the CIA partnered with the KMT at the very start of the CIA.
On 27 June 1950, Truman announced that the U.S. 7th Fleet would be protecting Taiwan, so that the U.S., which was clearly hostile to (America's WW II ally) China, would be providing national-security protection to the people on Taiwan. That policy has been very successful toward conquering China, but only gradually, and it is now being brought to the boiling point.
If Taiwan makes any attempt to declare publicly that it is not a part of China, then China will invade it, in order to enforce what they have always consistently asserted about Taiwan (that it is a part of China). And, then, the U.S. Government will say that China's invasion is not "a peaceful settlement of the Taiwan question by the Chinese themselves," and will go to war against China, and will blame China's Government, for this war that the U.S. Government has actually been preparing (setting up) for decades.
Starting only late in the 20th Century did the U.S. Government begin to press more firmly to break off Taiwan from China. Consequently, Taiwan's National Chengchi University instituted in 1994 annual polling on a number of policy-options regarding the way forward regarding Taiwan's status. At that time, the most popular option, supported by 38.5% of residents, was "Maintain status quo, decide at later date." A different policy-option, "Maintain status quo, move toward independence," was supported by only 8.0%. However, as-of June 2022, those two percentages have become virtually tied at around 28.5% for each, which are thus now tied as being the top two policy-choices. So, apparently, this could be the time to strike.
Perhaps Pelosi is hoping to move the needle a bit more America's way by flying into Taiwan now, under a U.S. armada, and so provoking war against China, on the part both of Taiwan and America. It would bond Americans and Taiwanese to the same fate. And a U.S. military victory against China would do much for Democrats' fortunes in this year's off-elections. (By contrast, a U.S. defeat wouldn't much change the two Parties' political prospects, because neither Party could then be bragging about 'our victory'.)
On July 29th, the Republican U.S. Senator Marsha Blackburn headlined "Blackburn, Colleagues Introduce Legislation Authorizing Defense Lend-Lease With Taiwan" and announced:
U.S. Senator Marsha Blackburn (R-Tenn.), Senator Rick Scott (R-Fla.), and Representative Michelle Steel (R-Calif.) introduced the Taiwan Democracy Defense Lend-Lease Act. This legislation will support the United States' partnership with Taiwan by authorizing a defense lend or lease program with the Government of Taiwan. …
"Taiwan is our greatest partner in the Indo-Pacific region, and their continued sovereignty is essential to challenging the New Axis of Evil," said Senator Blackburn. …
"The introduction of this bill comes just days after the people of Taiwan had to participate in more air raid drills in the event of an attack from the Chinese Communist Party. …
In this virtually 100% neoconservative (i.e., fascist-imperialist) Congress, it could pass overwhelmingly. Neoconservatism is practically unanimous there.
The U.S. Government has been gradually building toward this boiling-point, ever since at least 27 June 1950. Perhaps this will turn out to be the pay-off time, after all those decades of subversion, bribery, etc. It seems to be the right time, because the U.S. Government is now more determined than ever to establish China as being yet another colony, or 'ally', and nothing would reassert U.S. global hegemony more than breaking off a piece of China would. It'd be the strongest assertion yet, of the U.S. Government's "rules-based international order," in which the U.S. Government makes the international "rules," instead of the U.N. making the international "laws." That's what is really the point of all this: extending America's hegemony to encompass every nation, eliminate all "competition." America's Government has been preparing for such an opportunity, ever since, really, 25 July 1945. This could be the biggest pay-off, yet, from it, if it happens. But taking this path could also spark WW III. The U.S. public seem to accept that risk — not WW III to keep Ukraine, but WW III to win Taiwan. Americans have been skillfully primed for it.
Even America's 'progressives' apparently accept the risk. They 'debate' it. There are idiots (and deceivers) of all ideological types.
As regards the island's history, and the key historical question, of whether the allegation is true "that 'Taiwan is a part of China'," here's a summary about this history: Taiwan (Formosa) was started when the Japanese Empire was forced to give up control over the Chinese island Formosa. Truman backed the fascist Guomindang (GMD) or Kuomintang (KMT) forces who had fled from Mao's victorious anti-Japanese forces in mainland China, onto China's island of Formosa and formed there the "Republic of China," as being an American protectorate. It subsequently came to be called "Taiwan" (which even Japanese historians acknowledge to be a Chinese name for the island) but called itself officially the "Republic of China,' and NOT the "Republic of Taiwan." So; even by the official and self-chosen designation of "Republic of China," anyone who denies that it is a part of China and is "Chinese," is simply, and boldly, lying, because even the KMT (or GMD) said it was. The U.S. side (now replacing the Japanese side as the post-WW-II, fascist, overlords of Taiwan) had lost the civil war in China, but, ever since, the U.S. Government has been protecting the losing side in China's civil war, who holed-up in what is actually China's province of Formosa or Taiwan. If and when China finally takes back control of it, the place-name might revert to "Formosa," or to "the Province of Formosa," so as to signify that China, not Japan, won WW II. None of this fascism in post-WW-II Asia would have occurred, at all, if FDR instead of Truman had been America's President after WW II. Truman was a fascist-imperialist, but FDR was intensely AGAINST both fascism and imperialism. Anti-communism was merely the excuse that the post-WW-II fascist imperialists gave, for their fascist imperialism (America's coups, invasions, subversions, etc., to conquer the world), so as to fool their publics into believing they live in a 'democracy'.
If there will be a WW III, it will be because of Truman's reversal of FDR's foreign policies, and NOT because of his continuing those policies (which he didn't do — though many 'historians' say he did). The turning-point, away from FDR's foreign policies, was on 25 July 1945. That's what got this snowball rolling down this fascist-imperialist mountainside, of the world's history, since then. It's what caused Truman quickly to replace all of FDR's foreign-policy team. Truman was the catastrophe — not the continuation. However, the U.S. Congress, at that time, was even worse. And it still is. FDR was the anomaly. And so was Lincoln, in his time. And so were the majority at the U.S. Constitutional Convention, who collectively wrote the anti-imperialist U.S. Constitution, which has since become just a piece of paper. The aristocratic flood which has followed after them could now wash away all they had achieved, and leave only an ocean of blood behind.