"Defenseless under the night; Our world in stupor lies…."-W.H. Auden
Even now, after some many staggering and irreversible leadership mistakes on Corona virus – grievous errors that could eventually cost the lives of very many Americans – President Donald J. Trump continues to hold undiminished US nuclear weapons authority. Though a great many American voices will respond angrily to any conjunction of these two discrete threats as manipulative or unfair, such responses would still ignore a core commonality. Incontestable and irremediable, this stubbornly shared connection on disease and war concerns Mr. Trump's indifference to approaching complex problems analytically.
It also reveals his incapacity to feel even a scintilla of human empathy for other human beings.
What does all this really mean? In what specific policy directions should we Americans now be propelled? For the United States, at a bare minimum, it signifies that there will be a painfully heavy price to pay for Donald Trump's multiple and compounding debilities. More precisely, looking ahead to certain more-or-less inevitable US nuclear crises with North Korea, China, and/or Russia, these bitter presidential limitations could portend fully existential harms to the United States. It follows that all citizens now ought to think more self-consciously about various key national problems of survival.
They will need to do this with decipherable logic, abundant clarity and more robust presidential commitments to science.
Just because we Americans are presently under an unprecedented pandemic disease assault does not mean that we are immunized from the more routinely catastrophic hazards of ordinary geopolitics. At the very same moment that President Trump should be building cooperative bridges with other countries more thoughtfully and conspicuously, he opts instead for relentlessly crude reassertions of belligerent nationalism. Even now, at an increasingly uncertain time of grave collective peril for the United States, Trump reserves his monosyllabic celebratory prose not for any promising forms of expanded international cooperation, but for sustaining gratuitous conflict throughout the shattered world system's endlessly corrosive "state of nature."[1]
Though it makes absolutely no intellectual or ethical sense, Donald Trump reserves his self-praising applause for the self-immolating embers of "America First."
This can't end well. It can't end well because this president abhors even the rudiments of historical education, classical literature and calculation-based or problem-solving learning. For him, it's never about understanding, but only about "making a deal." On creating peaceful relations with North Korea, it was never about reaching any substantive understandings, but rather "falling in love." How could such a caricatural diplomatic stance ever have been taken seriously by anyone in the US Congress or executive branch of government?
Ever?
But Americans needn't ever share this misplaced abhorrence, Accordingly, if we the citizens have learned anything at all from the easily accessible history of world politics, a pattern of structural anarchy first formally put into place after the Peace of Westphalia in 1648, it is that a continuously unregulated system of win-at-all-costs thinking leads directly to war and other assorted civilizational breakdowns.
Always, history deserves pride of place. The unwinding global "state of nature" has never succeeded in the past, and shows absolutely no signs of offering any encouraging durability for the future.[2] Taken together with an American president who has shown no willful regard for US Constitutional separations of authority (not even a tiny shred of such an indispensable regard), this past reveals a singularly ominous formula for upcoming synergy. What this means, in greater detail, is a unique and prospectively lethal intersection.
It means the simultaneous occurrence of worldwide disease pandemic with atomic war.[3]
After recalling so much pain that we Americans have already witnessed and suffered under President Donald Trump, this newest expectation ought not to be dismissed too casually or gratuitously, as if it were merely some sort of unfounded or partisan citizen apprehension. Rather, it must finally be recognized that an inappropriate or irrational nuclear command decision by US President Donald Trump is entirely conceivable and perhaps even plausible. Though nothing conclusive can ever be said about the true mathematical probability of any such fearful scenario,[4] there is still ample reason for concern.
To begin, we must promptly inquire: Might this unsteady and unseemly American president soon become subject to still more serious forms of personal dissemblance and/or psychological debility? Leaving aside Trump's largely unprecedented and breathtaking venality,[5] his open indifference to history and above all his continuing malfeasance and shameless dishonesty, should he still be allowed to decide whether we Americans should live or die? This is not a silly, exaggerated or contrived query by any means.
In essence, today, at this nadir of widespread governmental indifference to law, a deeply flawed American president now serves with wholly insufficient nuclear command constraints.
There is more. This bold assertion is by no means controversial. Any presidential order to use nuclear weapons carries an inherent expectation to be followed. Certain identifiable figures along the operational chain of command could sometime choose to disobey such an order, but – at least initially – any such disobedience could be deemed unlawful prima facie.
Indeed, there are many informed reasons why such an argument could be properly challenged, inter alia, on the basis of original US Constitutional authority, but in these resurrected "Know Nothing" times, such authority is waning by the hour.
To wit, can anyone still seriously maintain that this president's Attorney General or Republican leadership surrogates in the Congress would ever dispute Donald Trump's right to do whatever he pleases in weighty matters of war and peace, including even the use of nuclear weapons?
And there is still more. Some derivative questions now also arise. Should this particular incumbent or any future US president ever be granted such extraordinary decisional authority over uncountable lives, a grant that plainly could never have been foreseen by the Founding Fathers? Could such a steeply lopsided allocation of nuclear authority fairly and propitiously represent what was originally intended by America's Constitutional"separation of powers?" Can anyone reasonably believe that such unhindered existential power could conceivably have been favored by the "Fathers"? Even by definition, there is only one possible answer.[6]
Significantly, even for the vast legions of Trump supporters who never read a single book, the correct answers are obvious, uncomplicated and altogether irrefutable.[7]
At a minimum, we can readily extrapolate from both Articles I and II of the Constitution that the Founders displayed an almost palpable concern about expanding Presidential power long before nuclear weapons. This plausibly presumptive concern predates even any imagination of such apocalyptic possibilities.[8] So, in order to progress sequentially, we must ask: What next?
Both as scholar and policy-centered nuclear strategist, I have been involved with these critical security issues for the past fifty years, for interests in both Washington and Jerusalem. On 14 March 1976, in response to my direct query concerning American nuclear weapons launching authority, I received a letter from General (USA/ret.) Maxwell Taylor, a former Chairman of the US Joint Chiefs of Staff. The principal focus of this letter (attached hereto) concerned assorted nuclear risks of US presidential irrationality.[9] Most noteworthy, in this handwritten communication, was the straightforward warning contained in General Taylor's closing paragraph.
Ideally, Taylor wisely cautioned me, presidential irrationality – an inherently grave problem – should be dealt with during an election process, and not in the throes of any subsequent decisional crisis.
"….the best protection is not to elect one…"
By definition, of course, regarding our current presidential nuclear security problem, it's too late to follow General Taylor's now-prophetic advice. We must inquire, therefore, with a more decidedly narrow but still aptly undeflected focus: "What is the actual US governing situation regarding this most vital security issue?" Always, of course, there are assorted structural protections built into any presidential order to use nuclear weapons, including substantial and multiple redundancies. These ought never to be disregarded.
Nonetheless, virtually all these reassuring and reinforcing safeguards could become operative only at the lower or sub-presidential nuclear command levels. Expressly, these pertinent safeguards do not apply to the Commander-in-Chief, that is, to the democratically elected President of the United States. What about him (or, in the future, her)?
Inter alia, there seemingly exist no permissible legal grounds to disobey a presidential order to use nuclear weapons. In principle, perhaps, certain senior individuals in the designated military chain of command could still sometime choose to invoke variously selected "Nuremberg Obligations,"[10] but any such last-minute invocation would almost certainly yield to certain more recognizable (and manipulable) considerations of U.S. domestic law.[11]
Now, already approaching the proverbial eleventh hour, reasonable scenarios of nuclear war safeguards must be carefully postulated and closely examined. Should an American president choosing to operate within a bewildering chaos of his own making sometime issue an irrational or seemingly irrational nuclear command, the only way for the Secretary of Defense, the Chairman of the Joint Chiefs, the National Security Adviser and several possible others to effectively obstruct this wrongful order could be "illegal" on its face. Under the very best of circumstances, certain informal safeguards might manage to work for a time, but too blithely accepting the unrealistic assumption of a "best case scenario" is hardly a durably sensible path to protracted US nuclear security.
Under the worst of circumstances, which ought not to be wished away by fiat, some or all of the designated and authoritative decision-makers could also be laid low by "biological" or disease-based adversaries, by a two-pronged assault on US security structures with wholly unpredictable outcomes. What then?
At a minimum, We the people ought to inquire promptly about identifying more suitably predictable and promising institutional impediments. These barriers could better shield us from a prospectively debilitated or otherwise compromised US president. "The worst," says Swiss playwright Friedrich Durrenmatt instructively, "does sometimes happen."
The US is already navigating in "uncharted waters." While President John F. Kennedy did engage in personal nuclear brinkmanship with the Soviet Union back in October 1962, he had then calculated his own odds of a consequent nuclear war as "between one out of three and even." This seemingly precise calculation, corroborated both by JFK biographer Theodore Sorensen and by my own later private conversations with former JCS Chair Admiral Arleigh Burke (my lecture colleague and roommate at the Naval Academy's Foreign Affairs Conference of 1977) suggests that President Kennedy was (1) technically irrational in imposing his Cuban "quarantine;" or (2) wittingly acting out certain untested principles of "pretended irrationality."
Significantly, in markedly stark contrast to the present moment, JFK was operating with tangibly serious and intellectually capable strategic/legal advisors. He did not choose Adlai Stevenson to represent the United States at the United Nations because he was "glamorous" (a standard of selection openly and generally favored by current US President Donald J. Trump).
Going forward, the most urgent threat of a mistaken or irrational U.S. presidential order to use nuclear weapons flows not from any "bolt-from-the-blue" nuclear attack – whether Russian, North Korean, Chinese – or American – but from a sequentially uncontrollable escalatory process. Back in 1962, Soviet premier Nikita Khrushchev "blinked" early on in the "game," thereby preventing any mutual and irrecoverable nuclear harms. Now, however, any seat-of-the-pants escalatory initiatives undertaken by President Trump could reveal stunningly unstable decision-making consequences.
At that late point, the once potentially lethal effects of a nuclear war would no longer be hypothetical. They would have become a "glowing" fait accompli. Literally.
None of this is just another political or partisan "witch hunt." Immediately, especially while a disease pandemic remains existentially threatening by itself, Donald Trump should be made to understand the unprecedented risks of being locked into a stubborn or refractory escalatory dynamic with another country, one from which there could sometime appear no recognizable range of choice except a presumptively abject American capitulation or a nuclear war. Although this US president might sometime be sincerely well advised to seek "escalation dominance" in certain selected crisis negotiations with identifiable adversaries, he would still urgently need to avoid any catastrophic miscalculations.
Moreover, this is not even to factor in the corresponding and potentially intersecting problems of hacking intrusions, accidents or Covid-19 mental/intellectual impairments.
For the immediate future, this key imperative concerning miscalculation avoidance would seemingly apply most directly to certain one-upmanship scenarios with North Korea's Kim Jung Un, an always impossible-to-predict process wherein both countries could ultimately emerge with fully unsatisfactory outcomes. Here, a good deal would depend upon more-or-less foreseeable "synergies" between Washington and Pyongyang, and on various difficult-to- control penetrations of cyber-conflict or cyber-war. Americans might sometime even have to acknowledge the out-of-control interference of certain cyber-mercenaries, unprincipled third parties working only for personal or corporate financial compensations.
Whether we like it or not, and at one time or another, nuclear strategy is a challenging "game" that US President Donald Trump will, despite intrinsic intellectual deficits, have to play. Prima facie, this will not be a contest for amateurs, that is, for those who would expressly prefer "attitude, not preparation."[12] To best ensure that this too-easily-distracted president's strategic moves would remain determinedly rational, thoughtful and cumulatively cost-effective, therefore, it will first be necessary to enhance the formal decisional authority of his most senior military and defense subordinates. As indispensable corollary, any such enhancement would be at the discernible expense of pertinent presidential authority.
At a minimum, the Secretary of Defense, Chairman of the Joint Chiefs of Staff, the National Security Advisor, and one or two others in appropriate nuclear command positions should prepare in advance to assume certain more broadly collaborative and secure judgments in extremis atomicum.[13]
Still, even such a proposed widening of pertinent authority could not be "guaranteed." In the end, following General Maxwell Taylor's earlier letter sent to me in 1976, the best protection is still "not to elect" a president who is unfit for such unmatched leadership responsibility. Beyond any reasonable doubt (an evidentiary judicial standard that also fits well in this particular extra-judicial context), we are discussing here an incomparable leadership responsibility.
There is something else. From the standpoint of correctly defining all relevant dangers, it is important to bear in mind that "irrational" does not necessarily mean "crazy" or "mad." More specifically, any prospectively fateful expressions of US presidential irrationality could take very different and variously subtle forms. These forms, which could remain indecipherable or merely latent for a long time, include (a) a disorderly or inconsistent value system; (b) computational errors in calculation; (c) an incapacity to communicate correctly or efficiently; (d) random or haphazard influences in the making or transmittal of strategic decisions; and (e) internal dissonance generated by some structure or other of collective decision-making (i.e., assemblies of authoritative individuals who lack identical value systems and/or whose organizational arrangements impact their willing capacity to act as a unitary national decision maker).
From the singularly critical standpoint of US nuclear weapon control issues (problematic issues[14] likely to be worsened by the continuous American strategic postures of both "First Use" and "Launch on Warning" and by the potentially devastating consequences of still-spreading Covid-19 harms), legitimate reasons to worry about the Trump presidency do not hinge on any exclusive expectations of "craziness." Rather, looking over the above list of five representative decisional traits, there is already good cause not just for worry (which per se could never represent a rational or purposeful US reaction), but for manifestly non-partisan objectivity and for a very consistent prudence. It won't be easy, and it won't necessarily succeed longer-term or indefinitely by electing a different president.[15]
But, for the immediate moment, US national security and even US literal survival require the prompt and law-based restraint of an irremediably-flawed American president. It follows also that the security benefits of any such needed controls would have corresponding security benefits for the world as a whole. In principle, at least, the full importance of this corollary or "spillover" benefit could sometime prove authentically overwhelming.
The country must take heed. If we Americans continue to abide such a blatantly law-violating[16] and science-averse president, we would be risking nothing less than a viable national future. To recall the poet Auden, we would then have condemned ourselves to remaining "defenseless," and in an irreversible "stupor." This is not a condemnation the Founding Fathers of the United States could ever have foreseen – or excused.
—————
---
[1] Thomas Hobbes, the 17th- century English philosopher, argues that the "state of nations" is the only true "state of nature," that is, the only such "state" that exists in the world: In Chapter XIII of Leviathan ("Of the Natural Condition of Mankind, as concerning their Felicity, and Misery"), Hobbes says famously: "But though there had never been any time, wherein particular men were in a condition of war, one against the other, yet in all times, kings and persons of sovereign authority, because of their independence, are in continual jealousies, and in the state and posture of gladiators; having their weapons pointing, and their eyes fixed on one another; that is their forts, garrisons, and guns upon the frontiers of their kingdoms, and continual spies upon their neighbors, which is a posture of war."
[2] Consider here the timeless insight of French Jesuit philosopher Pierre Teilhard de Chardin in The Phenomenon of Man: "The egocentric ideal of a future reserved for those who have managed to attain egoistically the extremity of `everyone-for-himself' is false and against nature."
[3] On the plausible consequences of a nuclear war by this author, excluding any now pertinent synergies with a disease pandemic, see: Louis René Beres, Apocalypse: Nuclear Catastrophe in World Politics (Chicago: University of Chicago Press, 1980); Louis René Beres, Mimicking Sisyphus: America's Countervailing Nuclear Strategy (Lexington, Mass., Lexington Books, 1983); Louis René Beres, Reason and Realpolitik: U.S. Foreign Policy and World Order (Lexington, Mass., Lexington Books, 1984); Louis René Beres, Security or Armageddon: Israel's Nuclear Strategy (Lexington, Mass., Lexington Books, 1986); and Louis René Beres, Surviving Amid Chaos: Israel's Nuclear Strategy (Rowman & Littlefield, 2016; 2nd ed., 2018).
[4] This is because (1) any statement of authentic probability must be based upon the determinable frequency of pertinent past events and because, in this present case (2) there are no pertinent past events.
[5] Comparing the two presidents from the standpoint of total personal corruption, Watergate figure John Dean succinctly concluded: "Trump is like Richard Nixon on stilts and steroids."
[6] On the other hand, it was President Donald Trump who once claimed that heroic American military forces had taken early control of all US airports during the eighteenth century Revolutionary War.
[7] During the 2016 campaign, lest anyone forget, candidate Donald Trump declared: "I love the poorly educated." Quite purposefully, perhaps, this declamation echoed Third Reich Propaganda Minister Joseph Goebbels' 1934 remark at the Nuremberg party Rally: "Intellect rots the brain."
[8] One of this author's earliest books was (Louis René Beres) Apocalypse: Nuclear Catastrophe in World Politics (The University of Chicago Press, 1980).
[9] Recalling philosopher Karl Jaspers: "The rational is not thinkable without its other, the non-rational, and it never appears in reality without it." (See Reason and Anti-Reason in our Time, 1952).
[10] See Principles of International Law Recognized in the Charter of the Nuremberg Tribunal and in the Judgment of the Tribunal; 2 August 1950.
[11] At the same time, of course, because the Constitution is the properly conspicuous bedrock of US domestic law, and because that document stipulates that only Congress can declare war, designated military chain of command decision-makers could argue credibly that their anticipated interference with Presidential nuclear commands would be domestic law-enforcing rather than domestic law-violating. In reality, however, one could hardly expect such principled or informed positions from the president's fully obedient cronies (hardly self-thinking partners) in the US Congress.
[12] This was Donald Trump's explicit hierarchy of preferences concerning the earlier Singapore Summit with North Korea.
[13] This assumes, of course, that these chain-of-command subordinates (all appointed by President Donald J. Trump) will themselves be equal to their extraordinary responsibilities.
[14] The overarching issue here is inadvertent or accidental nuclear war. While an accidental nuclear war would also be inadvertent, there are forms of inadvertent nuclear war that would not necessarily be caused by mechanical, electrical or computer accident. These forms of unintentional nuclear conflict would be the unexpected result of misjudgment or miscalculation, whether created as a singular error by one or both sides to a particular (two-party) nuclear crisis escalation or by certain unforeseen "synergies" arising between any such singular miscalculations.
[15] Observed Sigmund Freud, in a lesser-known work on Woodrow Wilson: "Fools, visionaries, sufferers from delusions, neurotics and lunatics have played great roles at all times in the history of mankind, and not merely when the accident of birth had bequeathed them sovereignty. Usually, they have wreaked havoc."
[16] In this connection, law refers to both international and domestic law. Moreover, these normative regulations are interpenetrating and mutually reinforcing.. Recalling words used by the U.S. Supreme Court in The Paquete Habana, "International law is part of our law, and must be ascertained by the courts of justice of appropriate jurisdiction, as often as questions of right depending upon it are duly presented for their determination. For this purpose, where there is no treaty, and no controlling executive or legislative act or judicial decision, resort must be had to the customs and usages of civilized nations." See The Paquete Habana, 175 U.S. 677, 678-79 (1900). See also: The Lola, 175 U.S. 677 (1900); Tel-Oren v. Libyan Arab Republic, 726 F. 2d 774, 781, 788 (D.C. Cir. 1984)(per curiam)(Edwards, J. concurring)(dismissing the action, but making several references to domestic jurisdiction over extraterritorial offenses), cert. denied, 470 U.S. 1003 (1985)("concept of extraordinary judicial jurisdiction over acts in violation of significant international standards…embodied in the principle of `universal violations of international law.'").
As Refugees Flee Central America, the Mexican Public Sours On Accepting Them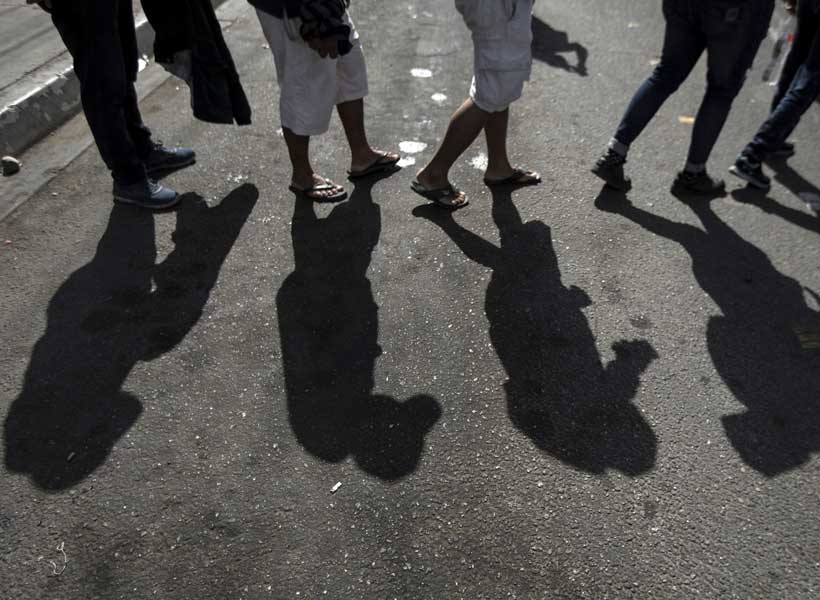 Authors: Isabel Eliassen, Alianna Casas, Timothy S. Rich*
In recent years, individuals from Central America's Northern Triangle (El Salvador, Guatemala, and Honduras) have been forced out of their home countries by extreme poverty and gang violence. While initial expectations were that the Lopez Obrador administration would be more welcoming to migrants, policies have slowly mirrored those of his predecessor, and do not seem to have deterred refugees. COVID-19 led to a decrease in refugees arriving in Mexico, and many shelters in Mexico closed or have limited capacity due to social distancing restrictions. Now that the COVID-19 situation has changed, arrivals could increase again to the levels seen in late 2018 or 2019, with overcrowded refugee centers lacking in medical care as potential grounds for serious COVID-19 outbreaks.
Mexico increasingly shares a similar view as the US on this migration issue, seeking ways to detain or deport migrants rather than supporting or protecting them. For instance, Mexico's National Immigration Institute has been conducting raids on freight trains to find and detain migrants. Public opinion likely shapes these policies. In the US, support for allowing migrants into the country appeared to increase slightly from 2018 to 2019, but no significant majority emerges. Meanwhile, Mexican public opinion increasingly exhibits anti-immigrant sentiments, declining considerably since 2018, with a 2019 Washington Post poll showing that 55% supported deporting Central Americans rather than providing temporary residence and a 2019 El Financiero poll finding 63% supportive of closing to border to curb migration.
New Data Shows the Mexican Public Unwelcoming
To gauge Mexican public opinion on refugees, we conducted an original web survey June 24-26 via Qualtrics, using quota sampling. We asked 625 respondents to evaluate the statement "Mexico should accept refugees fleeing from Central America" on a five-point Likert scale from strongly disagree to strongly agree. For visual clarity, we combined disagree and agree categories in the figure below.
Overall, a plurality (43.84%) opposed accepting refugees, with less than a third (30.08%) supportive. Broken down by party affiliation, we see similar results, with the largest opposition from the main conservative party PAN (52.90%) and lowest in the ruling party MORENA (41.58%). Broken down by gender, we find women slightly more supportive compared to men (32.60% vs. 27.04%), consistent with findings elsewhere and perhaps acknowledgment that women and children historically comprise a disproportionate amount of refugees. Regression analysis again finds PAN supporters to be less supportive than other respondents, although this distinction declines once controlling for gender, age, education and income, of which only age corresponded with a statistically significant decline in support. It is common for older individuals to oppose immigration due to generational changes in attitude, so this finding is not unexpected.
We also asked the question "On a 1-10 scale, with 1 being very negative and 10 very positive, how do you feel about the following countries?" Among countries listed were the sources of the Central American refugees, the three Northern Triangle countries. All three received similar average scores (Guatemala: 4.33, Honduras: 4.05, El Salvador: 4.01), higher than Venezuela (3.25), but lower than the two other countries rated (US: 7.71, China: 7.26) Yet, even after controlling for general views of the Central American countries, we find the public generally unsupportive of accepting refugees.
How Should Mexico Address the Refugee Crisis?
Towards the end of the Obama administration, aid and other efforts directed at resolving the push factors for migration in Central America, including decreasing violence and limiting corruption, appeared to have some success at reducing migration north. President Trump's policies largely did not improve the situation, and President Biden has begun to reverse those policies and re-implement measures successful under Obama.
As discussed in a meeting between the Lopez Obrador administration and US Vice President Kamala Harris, Mexico could adopt similar aid policies, and decreasing the flow of migrants may make the Mexican public respond more positively to accepting migrants. Lopez Obrador committed to increased economic cooperation with Central America days into his term, with pledges of aid as well, but these efforts remain underdeveloped. Threats to cut aid expedite deportations only risks worsening the refugee crisis, while doing little to improve public opinion.
Increasingly, the number of family units from Guatemala and Honduras seeking asylum in Mexico, or the United States, represents a mass exodus from Central America's Northern Triangle to flee insecurity. Combating issues such as extreme poverty and violence in Central American countries producing the mass exodus of refugees could alleviate the impact of the refugee crisis on Mexico. By alleviating the impact of the refugee crisis, refugees seeking asylum will be able to navigate immigration processes easier thus decreasing tension surrounding the influx of refugees.
Likewise, identifying the public's security and economic concerns surrounding refugees and crafting a response should reduce opposition. A spokesperson for Vice President Harris stated that border enforcement was on the agenda during meetings with the Lopez Obrador administration, but the Mexican foreign minister reportedly stated that border security was not to be addressed at the meeting. Other than deporting migrants at a higher rate than the US, Mexico also signed an agreement with the US in June pledging money to improve opportunities for work in the Northern Triangle. Nonetheless, questions about whether this agreement will bring meaningful change remain pertinent in the light of a worsening crisis.
Our survey research shows little public interest in accepting refugees. Public sentiment is unlikely to change unless the Lopez Obrador administration finds ways to both build sympathy for the plights of refugees and address public concerns about a refugee crisis with no perceived end in sight. For example, research in the US finds public support for refugees is often higher when the emphasis is on women and children, and the Lopez Obrador administration could attempt to frame the crisis as helping specifically these groups who historically comprise most refugees. Likewise, coordinating efforts with the US and other countries may help portray to the public that the burden of refugee resettlement is being equitably shared rather than disproportionately placed on Mexico.
Facing a complex situation affecting multiple governments requires coordinated efforts and considerable resources to reach a long-term solution. Until then, the Central American refugee crisis will continue and public backlash in Mexico likely increase.
Isabel Eliassen is a 2021 Honors graduate of Western Kentucky University. She triple majored in International Affairs, Chinese, and Linguistics.
Alianna Casas is an Honors Undergraduate Researcher at Western Kentucky University, majoring in Business Economics, Political Science, and a participant in the Joint Undergraduate/Master's Program in Applied Economics.
Timothy S. Rich is an Associate Professor of Political Science at Western Kentucky University and Director of the International Public Opinion Lab (IPOL). His research focuses on public opinion and electoral politics.
Funding for this survey was provided by the Mahurin Honors College at Western Kentucky University.
Indictment of Trump associate threatens UAE lobbying success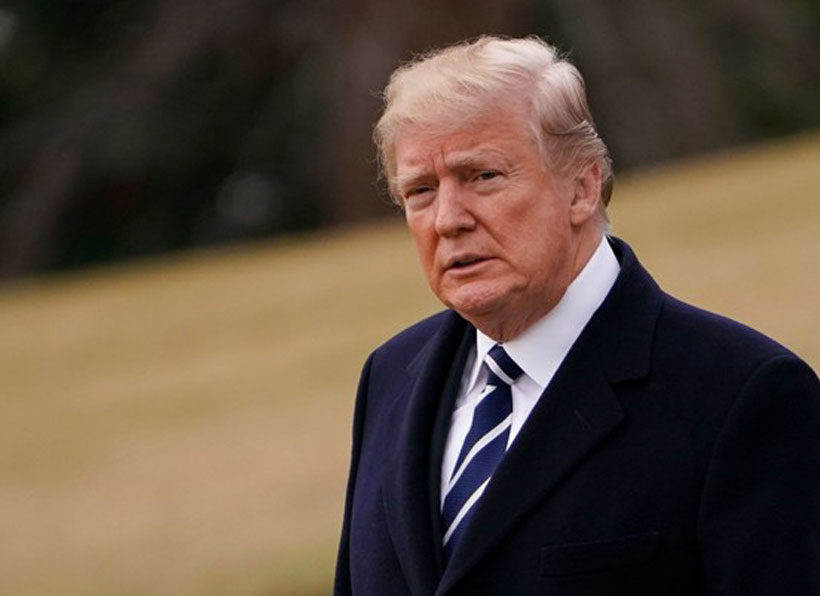 This month's indictment of a billionaire, one-time advisor and close associate of former US President Donald J. Trump, on charges of operating as an unregistered foreign agent in the United States for the United Arab Emirates highlights the successes and pitfalls of a high-stakes Emirati effort to influence US policy.
The indictment of businessman Thomas J. Barrack, who maintained close ties to UAE Crown Prince Mohammed bin Zayed while serving as an influential advisor in 2016 to then-presidential candidate Trump and chair of Mr. Trump's inauguration committee once he won the 2016 election, puts at risk the UAE's relationship with the Biden administration.
It also threatens to reduce the UAE's return on a massive investment in lobbying and public relations that made it a darling in Washington during the last four years.
A 2019 study concluded that Emirati clients hired 20 US lobbying firms to do their bidding at a cost of US$20 million, including US$600,000 in election campaign contributions — one of the largest, if not the largest expenditure by a single state on Washington lobbying and influence peddling.
The indictment further raises the question of why the Biden administration was willing to allow legal proceedings to put at risk its relationship with one of America's closest allies in the Middle East, one that last year opened the door to recognition of Israel by Arab and Muslim-majority states.
The UAE lobbying effort sought to position the Emirates, and at its behest, Saudi Arabia under the leadership of Crown Prince Mohammed's counterpart, Mohammed bin Salman, at the heart of US policy, ensure that Emirati and Saudi interests were protected, and shield the two autocrats from criticism of various of their policies and abuse of human rights.
Interestingly, UAE lobbying in the United States, in contrast to France and Austria, failed to persuade the Trump administration to embrace one of the Emirates' core policy objectives: a US crackdown on political Islam with a focus on the Muslim Brotherhood. UAE Crown Prince Mohammed views political Islam and the Brotherhood that embraces the principle of elections as an existential threat to the survival of his regime.
In one instance cited in the indictment, Mr. Barrack's two co-defendants, a UAE national resident in the United States, Rashid Al-Malik, and Matthew Grimes, a Barrack employee, discussed days after Mr. Trump's inauguration the possibility of persuading the new administration to designate the Muslim Brotherhood as a designated foreign terrorist organization. "This will be a huge win. If we can list them. And they deserved to be," Mr. Al-Malik texted Mr. Grimes on 23 January 2017.
The unsuccessful push for designating the Brotherhood came three months after Mr. Barrack identified the two Prince Mohammeds in an op-ed in Fortune magazine as members of a new generation of "brilliant young leaders." The billionaire argued that "American foreign policy must persuade these bold visionaries to lean West rather than East… By supporting their anti-terrorism platforms abroad, America enhances its anti-terrorism policies at home."
Mr. Barrack further sought to persuade America's new policymakers, in line with Emirati thinking, that the threat posed by political Islam emanated not only from Iran's clerical regime and its asymmetric defence and security policies but also from the Brotherhood and Tukey's Islamist government. He echoed Emirati promotion of Saudi Arabia after the rise of Mohammed bin Salman as the most effective bulwark against political Islam.
"It is impossible for the US to move against any hostile Islamic group anywhere in the world without Saudi support…. The confused notion that Saudi Arabia is synonymous with radical Islam is falsely based on the Western notion that 'one size fits all,' Mr. Barrack asserted.
The Trump administration's refusal to exempt the Brotherhood from its embrace of Emirati policy was the likely result of differences within both the US government and the Muslim world. Analysts suggest that some in the administration feared that designating the Brotherhood would empower the more rabidly Islamophobic elements in Mr. Trump's support base.
Administration officials also recognized that the UAE, Saudi Arabia, and Egypt constituted a minority, albeit a powerful minority, in the Muslim world that was on the warpath against the Brotherhood.
Elsewhere, Brotherhood affiliates were part of the political structure by either participating in government or constituting part of the legal opposition in countries like Kuwait, Iraq, Yemen, Bahrain, Morocco, Jordan, and Indonesia.
The affiliates have at times supported US policies or worked closely with US allies like in the case of Yemen's Al Islah that is aligned with Saudi-backed forces.
In contrast to UAE efforts to ensure that the Brotherhood is crushed at the risk of fueling Islamophobia, Nahdlatul Ulama, one of, if not the world's largest Muslim organization which shares the Emirates' rejection of political Islam and the Brotherhood, has opted to fight the Brotherhood's local Indonesian affiliate politically within a democratic framework rather than by resorting to coercive tactics.
Nahdlatul Ulama prides itself on having significantly diminished the prospects of Indonesia's Brotherhood affiliate, the Prosperous Justice Party (PKS), since the 2009 presidential election. The group at the time successfully drove a wedge between then-President Susilo Yudhoyono, and the PKS, his coalition partner since the 2004 election that brought him to power. In doing so, it persuaded Mr. Yudhoyono to reject a PKS candidate as vice president in the second term of his presidency.
Nahdlatul Ulama's manoeuvring included the publication of a book asserting that the PKS had not shed its links to militancy. The party has since failed to win even half of its peak 38 seats in parliament garnered in the 2004 election.
"Publication of 'The Illusion of an Islamic State: The Expansion of Transnational Islamist Movements to Indonesia' had a considerable impact on domestic policy. It primarily contributed to neutralizing one candidate's bid for vice president in the 2009 national election campaign, who had ties to the Muslim Brotherhood," said militancy expert Magnus Ranstorp.
Biden Revises US Sanctions Policy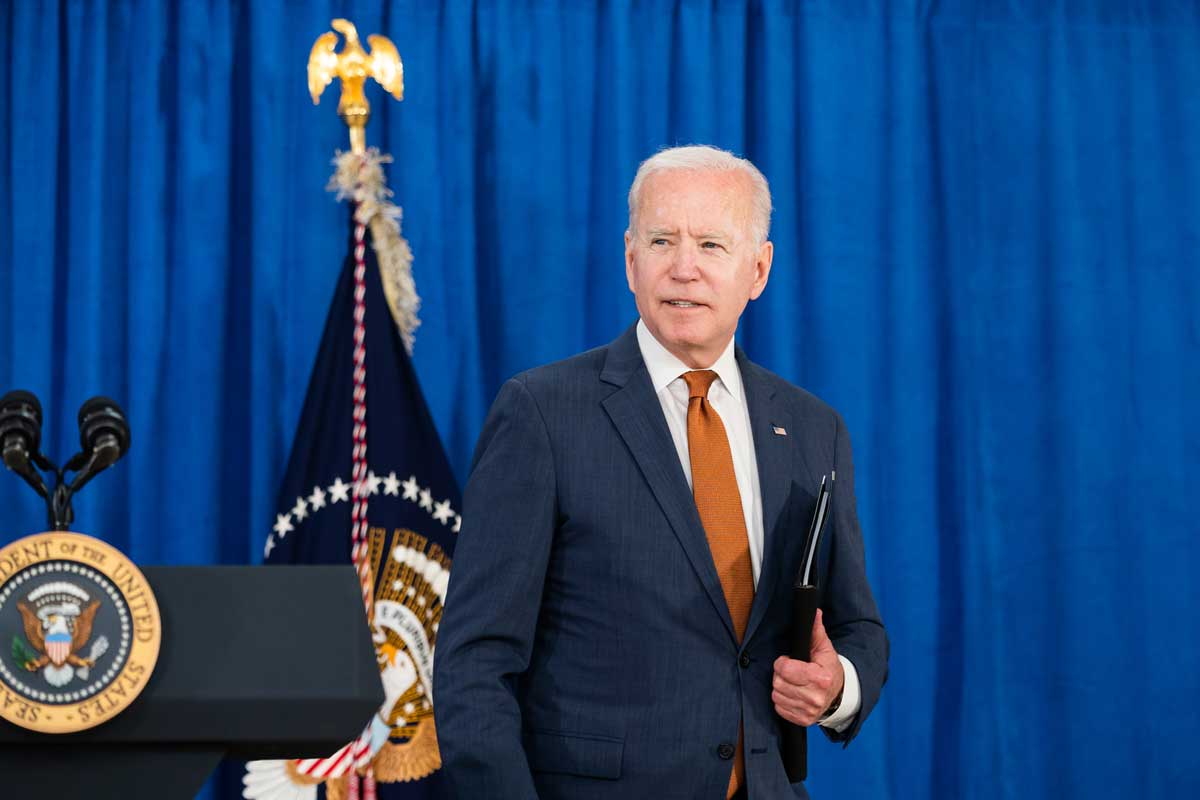 In the United States, a revision of the sanctions policy is in full swing. Joe Biden's administration strives to make sanctions instruments more effective in achieving his political goals and, at the same time, reducing political and economic costs. The coordination of restrictive measures with allies is also seen as an important task. Biden is cautiously but consistently abandoning the sanctions paradigm that emerged during Donald Trump's presidency.
The US sanctions policy under Trump was characterised by several elements. First, Washington applied them quite harshly. In all key areas (China, Iran, Russia, Venezuela, etc.), the United States used economic and financial restrictions without hesitation, and sometimes in unprecedented volumes. Of course, the Trump administration acted rationally and rigidity was not an end in itself. In a number of episodes, the American authorities acted prudently (for example, regarding sanctions on Russian sovereign debt in 2019). The Trump-led executives stifled excess Congressional enthusiasm for "draconian sanctions" against Russia and even some initiatives against China. However, the harshness of other measures sometimes shocked allies and opponents alike. These include the 6 April 2014 sanctions against a group of Russian businessmen and their assets, or bans on some Chinese telecommunications services in the United States, or sanctions blocking the International Criminal Court.
Second, Trump clearly ignored the views of US allies. The unilateral withdrawal from the nuclear deal with Iran in 2018 forced European businesses to leave Iran, resulting in losses. Even some of the nation's closest allies were annoyed. Another irritant was the tenacity with which Trump (with Congressional backing) threw a wrench in the wheels of the Nord Stream 2 pipeline project. Despite the complicated relations between Moscow and the European Union, the latter defended the right to independently determine what was in its interests and what was not.
Third, concerns about sanctions have emerged among American business as well. Fears have grown in financial circles that the excessive use of sanctions will provoke the unnecessary politicisation of the global financial system. In the short term, a radical decline in the global role of the dollar is hardly possible. But political risks are forcing many governments to seriously consider it. Both rivals (Moscow and Beijing) and allies (Brussels) have begun to implement corresponding plans. Trade sanctions against China have affected a number of US companies in the telecommunications and high-tech sectors.
Finally, on some issues, the Trump administration has been inconsistent or simply made mistakes. For example, Trump enthusiastically criticised China for human rights violations, supporting relevant legislative initiatives. But at the same time, it almost closed its eyes to the events in Belarus in 2020. Congress was also extremely unhappy with the delay in the reaction on the "Navalny case" in Russia. As for mistakes, the past administration missed the moment for humanitarian exemptions for sanctions regimes in connection with the COVID-19 epidemic. Even cosmetic indulgences could have won points for US "soft power". Instead, the US Treasury has published a list of pre-existing exceptions.
The preconditions for a revision of the sanctions policy arose even before Joe Biden came to power. First of all, a lot of analytical work was done by American think tanks—nongovernmental research centers. They provided a completely sober and unbiased analysis of bothха! achievements and mistakes. In addition, the US Government Accountability Office has done serious work; in 2019 it prepared two reports for Congress on the institutions of the American sanctions policy. However, Joe Biden's victory in the presidential election significantly accelerated the revision of the sanctions instruments. Both the ideological preferences of the Democrats (for example, the emphasis on human rights) and the political experience of Biden himself played a role.
The new guidelines for the US sanctions policy can be summarised as follows. First, the development of targeted sanctions and a more serious analysis of their economic costs for American business, as well as business from allied and partner countries. Second, closer coordination with allies. Here, Biden has already sent a number of encouraging signals by introducing temporary sanctions exemptions on Nord Stream 2. Although a number of Russian organisations and ships were included in the US sanctions lists, Nord Stream 2 itself and its leadership were not affected. Third, we are talking about closer attention to the subject of human rights. Biden has already reacted with sanctions both to the "Navalny case" and to the situation in Belarus. Human rights will be an irritant in relations with China. Fourth, the administration is working towards overturning Trump's most controversial decisions. The 2020 decrees on Chinese telecoms were cancelled, the decree on sanctions against the International Criminal Court was cancelled, the decree on Chinese military-industrial companies was modified; negotiations are also underway with Iran.
The US Treasury, one of the key US sanctions agencies, will also undergo personnel updates. Elisabeth Rosenberg, a prominent sanctions expert who previously worked at the Center for a New American Security, may take the post of Assistant Treasury Secretary. She will oversee the subject of sanctions. Thus, the principle of "revolving doors", which is familiar to Americans, is being implemented, when the civil service is replenished with personnel from the expert community and business, and then "returns" them back.
At the same time, the revision of the sanctions policy by the new administration cannot be called a revolution. The institutional arrangement will remain unchanged. It is a combination of the functions of various departments—the Treasury, the Department of Trade, the Department of Justice, the State Department, etc. The experience of their interagency coordination has accumulated over the years. The system worked flawlessly both under Trump and under his predecessors. Rather, it will be about changing the political directives.
For Russia, the revision is unlikely to bring radical changes. A withdrawal from the carpet bombing of Russian business, such as the incident on 6 April 2018 hint that good news can be considered a possibility. However, the legal mechanisms of sanctions against Russia will continue to operate. The emphasis on human rights will lead to an increase in sanctions against government structures. Against this background, regular political crises are possible in relations between the two countries.
From our partner RIAC