The impact of the COVID-19 on e-commerce and its interplay with cybersecurity and privacy
Due to the COVID-19 emergency, this year, the UNCTAD's E-commerce Week was conducted over Webex videoconferencing from 27 April-1 May 2020. The conference convened stakeholders from different sectors to discuss the role e-commerce can play in supporting communities in addressing various challenges in these unprecedented times.
UNIDO and the Consumer Unity and Trust Society (CUTS), as full members of the 'e-trade of All Initiative', organized a webinar session on 1 May to discuss the value of cybersecurity and privacy in digital and e-commerce space. This topic was of particular importance because e-commerce offers nations an avenue to sustain economic activities during times of crisis but, the fundamental bottleneck of increasing in cybercrimes and data theft needs to be tackled, especially in developing countries. This session drew over 400 registrations.
Bernardo Calzadilla-Sarmiento, representing UNIDO, stressed that the current COVID-19 situation has resulted in the growing use of e-commerce and home-based business continuity for enterprises to sustain themselves. He said that to promote functional and reliable implementation of digital technologies and platforms, privacy/data protection and cybersecurity frameworks need to be strengthened.
Calzadilla stated that citizens should have freedom to decide upon the use of their data, saying,"the European Union's General Data Protection Regulation is emerging as a template about data privacy issues," However, he cautioned, that the increasing compliance cost due to such regimes may be tough for small businesses. Flagging the presence of strong interplay between regulation and standards vis-a-vis privacy and cyber security, he argued against "over-regulation in the digital space". He emphasized that UNIDO has the capacity to develop good governance guidelines in the space of cyber-security and data privacy. It has already developed a "Good Governance Framework" to support digital enterprises conduct themselves in the digital space, with an emphasis on the E-commerce.
Shamika Sirimanne, representing UNCTAD, noted that only two-thirds of countries in the world have a data protection regime and remarked that the situation is much less than desirable with respect to cybersecurity laws. Even where laws are in place, many countries are lacking adequate resources and skills for their efficient enforcement. She remarked that "weak legal and regulatory framework exposes consumers and businesses to cybercrime and privacy breaches," adding that "these are global issues and hence requires global cooperation." She concluded by stating that there is need for a UN framework that can provide guiding principles, which in turn can shape domestic regimes on privacy and cybersecurity.
Mmabatho Mokiti and John McDonald, founders of an online eE-commerce platform. RedShift, shared their experiences on how they created this platform during the Covid-19 lockdown in South Africa. They provided some practical insights on how the lockdown was threatening the closure of small businesses and preventing consumers' access essential goods. To secure 'digital trust' among its stakeholders, RedShift adopted a security-by-design approach by weaving the best and most secured e-payment gateways available in South Africa into their platform. Both founders acknowledged that data collected on this platform was not monetized and used for research purpose – stressing that "protection of data and cyber security is a core facet of the platform."
Speaking on India's viewpoint on 'privacy' and 'cyber-security', Karti Chidambaram, a member of the Lower House of the Indian Parliament and a member of the Parliamentary Standing Committee on Information Technology, said, "There is no one view on this, since privacy is largely a concern for the upper class Indians and the general mass hardly bother about privacy. though they are concerned about e-payment frauds." He elaborated on the data protection and utilization capacities of the 'Aarogya Setu', app developed by the Ministry of Electronics and Information Technology, Government of India for the purpose of tracing people with symptoms of COVID-19.
Marilia Maciel, from the Geneva-based Diplo Foundation, presented an overview of cyber security regimes around the world including developments in related international and regional rules with respect to Internet governance. She underlined the importance of the Budapest Convention on Cybercrime but, pointed out that there is no international instrument with global reach at the moment. She expressed her caution about situations where artificial intelligence can pose cybersecurity concerns by creating sophisticated malwares that are very hard to detect. When even large firms can take around three months to detect, one can imagine the vulnerability of small businesses.
This session highlighted the various facets of cybersecurity, data privacy and protection. Participants agreed that to promote digital trust the development of multilateral frameworks, good governance and norms on cybersecurity and data privacy is pivotal. It was also recognized that a strong social security system is mooted to mitigate gig workers' vulnerabilities, especially due to the disruptions caused by COVID-19.
Standards & Digital Transformation – Good Governance in a Digital Age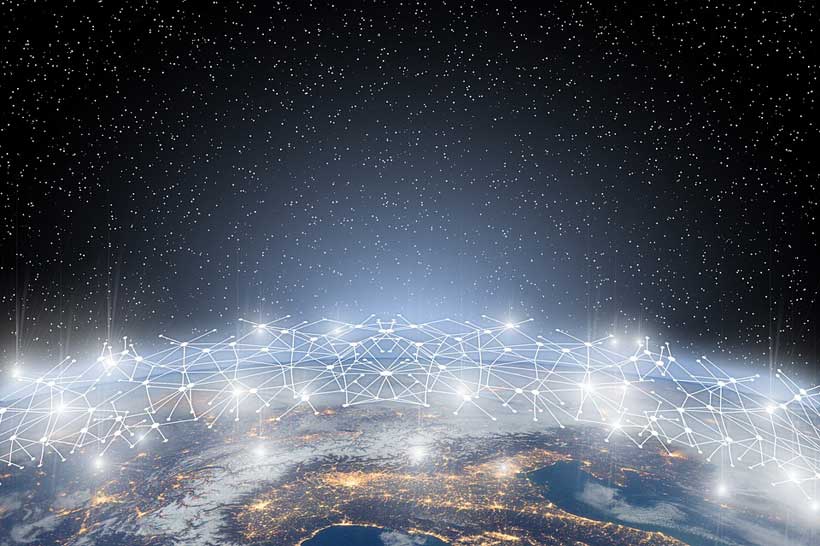 In celebration of World Standards Day 2021, celebrated on 14 October every year, the United Nations Industrial Development Organization (UNIDO) is pleased to announce the launch of a brochure, "Standards and Digital Transformation: Good Governance in the Digital Age".
In the spirit of this year's World Standards Day theme "Shared Vision for a Better World", the brochure provides insights into the key drivers of the digital transformation and its implications for sustainable development, particularly people, prosperity and planet. Noting the rapid pace of change of the digital transformation, with the COVID-19 pandemic serving as an unanticipated accelerator, the brochure highlights the role of standards in digital transformation governance. It further considers the principles necessary for guiding the collaborative development of standards in the digital technology landscape to ensure that the technologies remain human-centered and aligned to the goals of sustainability.
This year's World Standards Day theme highlights the Sustainable Development Goals (SDGs) representing a shared vision for peace and prosperity, for people and planet. Every SDG is a call for action, but we can only get there if we work together, and international standards offer practical solutions we can all stand behind.
This brochure is a summary of a publication set to be released in November 2021.
Download it here.
AutoFlight presents V1500M – an autonomous passenger eVTOL aircraft
Shaping the future of urban air mobility: The tech company AutoFlight shows an autonomous passenger eVTOL aircraft: the V1500M. It will change the face of personal air transportation. AutoFlight debuted its autonomous fixed-wing passenger electric vertical take-off and landing aircraft ("eVTOL") to the world at the China Airshow in Zhuhai.
With its sleek looks and innovative technology the V1500M doesn't rely on runways and airports. It can vertically take-off and land anywhere anytime. Virtually any rooftop or flat surface becomes a vertiport. When it reaches a certain altitude, the power system turns on the dual prop pusher, so that V1500M is able to cruise at speeds of a fixed-wing airplane. And in low-altitude airspace, the all-electric design enables the aircraft to operate at a very low noise level.
As the energy consumption in the fixed wing mode is much lower than in the multirotor mode the V1500M can fly much further than any pure multicoptor eVTOL.
Being able to fly without a pilot, the V1500M's uses eight lifting motors to take off and land vertically like a multi-rotor aircraft, and fly as far as 250 km when carrying up to four passengers. At the moment, a safety pilot is still mandatory. Yet as technology advances and regulations become increasingly refined, that space can later be allocated to another passenger or extra luggage.
"The V1500M is a milestone – not only for AutoFlight but also for the global development of the urban air mobility", so Tian Yu, founder and CEO of AutoFlight. "Our company is committed to developing safe and reliable passenger eVTOL aircraft and helping to create a better mobility future."
In terms of safety, AutoFlight with its rich experience in aircraft design, manufacturing and its dedication to make reliable flying cars, following aviation industry's standards. The lifting rotor's and prop pusher's redundant power system guarantees that the aircraft could hover safely when two of the rotors malfunction. In case of one propeller failure, the other still ensures safe flight and landing. The V1500M also has an whole-aircraft parachute, which is designed to act as the last line of safety to protect passengers so they enjoy safe flying.
V1500M will accomplish its first flight in the near future. The goal is to certify the aircraft with the aviation authorities by 2024.
Tian Yu: "AutoFlight will keep contributing to the eVTOL industry. Through building safe, efficient, systematic R&D and AC processes, leveraging domestic and international resources and establishing partnerships across industries, AutoFlight strives to accelerate the practical implementation of eVTOLs in commercial applications and lead us into a better future with UAM."
With its tradition and the experience, AutoFlight aims to create cost-effective, safe, and reliable eVTOL
AutoFlight is one of the earliest tech companies in China to start making autonomous eVTOL, including large payload logistic and autonomous unmanned aerial vehicles (UAVs). Logistic UAVs were introduced first. They have now accumulated over 10,000 hours of flight time and been tested in all kinds of extreme conditions.
AutoFlight owns proprietary intellectual property rights in key technologies such as flight control systems, electrical systems or other core components. They have obtained over 200 domestic and international patents for its self-developed modules including highly efficient electric motors, electronic control systems, and durable lightweight carbon-fiber composite materials.
"Following our cargo-to-passenger-strategy we go ahead step-by-step but very straight forward", says Tian Yu.
V1500M's Key Specifications
Aircraft length
10.3 m
Wingspan
12.8 m
Fuselage height
3.1 m
Maximum take-off weight (MTOW)
1500 kg
Typical seating
3 – 4
Cruise speed
200 km/h
Flight range (fully seated)
250 km
About AutoFlight
AutoFlight is a global high-tech startup, born in China, specializing in developing and manufacturing autonomous aerial vehicles. AutoFlight's mission is to provide safe and reliable aerial logistic systems and urban air mobility solutions for human society. By leveraging new technologies in aviation, new material, artificial intelligence, autonomous driving, and 5G, AutoFlight actively drives development in eVTOL (electric Vertical Takeoff and Landing) industry.
Critical Decarbonization Technologies Need at Least "10x" Investment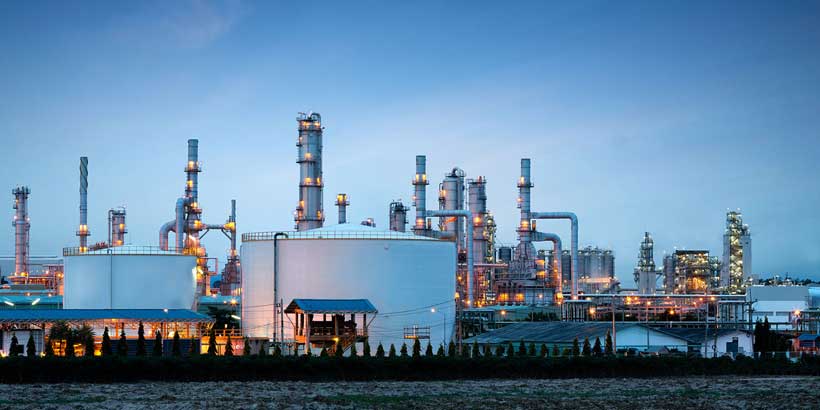 Breakthrough technologies such as hydrogen-based fuels, bioenergy and carbon-capture storage solutions are needed to hit the global goal of zero emissions by 2050.
To scale these technologies and take them to market, at least a tenfold increase in investment is needed, according to the How to Finance Industry Net-Zero report.
Released by the World Economic Forum and Oliver Wyman, the report outlines how to address the supply-and-demand-side gap and take these technologies to the next level.
Part of the Forum's Financing the Transition to a Net-Zero Future Initiative, the report brings together input from over 50 financial institutions and the public sector. Their focus is on how to steer capital to breakthrough technologies and drive a more sustainable future.
Key findings:
· The innovative blending of capital supported by an enabling ecosystem is needed, where different sources of public and private capital are brought together in technology-specific financing blueprints. To do this effectively, mechanisms that activate collaboration among multiple stakeholders are necessary.
· Transformative business models are essential, where industry participants and capital providers work together to establish new contracts and ways of doing business to increase the probability of commercial success.
· Targeted public intervention is critical, focused on the design of incentive schemes rewarding early movers adopting innovative technological solutions and de-risking schemes to mitigate investment risks unique to these innovative solutions.
"The challenge ahead is significant, but not insurmountable," said Derek Baraldi, Head of Sustainable Finance and Investing, at the World Economic Forum. "If executed thoughtfully, the mobilization of finance to breakthrough technologies presents a tremendous investment opportunity. This study found that there is a real appetite from industry for thoughtful partnership and collaboration between private and public capital providers."
"Organisations have announced ambitious pledges to finance the transition to net-zero but the progress made to date is not enough," added Ted Moynihan, Managing Partner and Global Head of Industries, Oliver Wyman. "There is a huge gap in financing of early-stage decarbonization technologies, which will be absolutely critical to achieving our targets from 2030 to 2050. With more research breakthroughs coming, we are now in a vital moment to accelerate the mobilization of capital towards decarbonization technologies in hard-to-abate industries."
By proposing an initial set of financing approaches and de-risking solutions, the report seeks to initiate an important discussion on how to rapidly accelerate the deployment of capital towards breakthrough technologies.
The report launched at the Mission Possible Partnership event Supercharging Industrial Decarbonisation. It brought together public and private sectors from shipping, aviation, and steel. The Mission Possible Partnership will share learnings across these critical industrial sectors and present sector-specific blueprints for industrial decarbonisation.