Inflation in Pakistan during the Holly Month of Ramadan
Ramadan is considered one of the holiest months in the Islamic calendar for Muslims all over the world. As for as Pakistan is concerned, it has always been a tradition that whenever Ramadan comes the inflation rate also increases. With the advent of Ramadan, the inflation rate is increased by 14.56 per cent within the country. Two types of Muslims throughout the country wait anxiously for this month. For one type of people, it brings happiness and blessings and for another type, it brings a massive amount of money. But it becomes a curse for the poor people when prices of the edible items touch the sky. While this month of Ramadan becomes blessings for the business community and hoarders that take as much benefit as they can. As 2020 had already remained the most challenging year of the twenty-first century because of the pandemic outbreak throughout the world. Almost every country has been victim Covid-19 where thousands of people are dying every day due to this deadly Virus. Because of this pandemic, the people of Pakistan are facing a dual challenge such as unemployment and increasing inflation.
Moreover, as for as the hard restrictions of lockdown against the spread of coronavirus have been implemented resultantly all of the economic activities such as construction, manufacturing and many other industries, which were the only source of earning for labour community, have been closed. In addition, the poor people who earn a few hundred per day after working the whole day have nothing to do, their lives are in trouble and they are worried about burning their stoves because of a current lockdown situation. They are restricted to their homes and there is no any available platform for them to earn. In this hard situation, the profiteering has taken birth, the profit earners have risen the prices of daily food items at alarming rates despite lowering the prices in respect of Ramadan. It is a painful truth that despite being a Muslim state, there is no any leniency in the prices of very basic and demanded vegetables and fruits such as flour, gram flour, oil, potatoes, tomatoes, lemons, sugar, red chills, chicken, watermelon, dates etc. in the Holy month of Ramadan.
These skyrocketing prices have compelled poor people to break their fast with only water. Moreover, they have nothing to eat after breaking their fast because of the high inflation rate. In this regard, inflation has been the major problem of the people of Pakistan facing from starting particularly in the month of Ramadan. But being a human it should be stopped at least in this staggering circumstances where a pandemic has wrapped the whole world and people are dying because of this dangerous virus. In addition, when the condition is already very bad and people had been unemployed due to COVID-19 lockdown. They are already fighting the war with their lives. They have nothing to eat. They are hardly surviving at the extent that even can't afford their food necessities. Furthermore, these downtrodden people are suiciding because of hunger for instance recently a widow along with her children had committed suicide in Sukkur, Sindh due to hunger. Now the government has to decide what is more dangerous the "CORONAVIRUS" or "HUNGER"?
In Pakistan, this hazardous disease of inflation is increasing the poverty day by day. In PTI Government 18 million more people fall into poverty, it is reported that more than 39.9 per cent population of Pakistan lives below the poverty line. In this hard and difficult situation, the people have been frustrated. Besides, more than half of the poor people are homeless, many of them have not even their place to live rather they live on rent. But unfortunately, in this miserable condition, they cannot afford to buy their own house. The government says that they are providing the funds to the poor as well as Ramadan relief Packages but still no relief have been given. Not any proper funds are given to real deserving and poor people. If according to governments that it has given the funds then the question rises that will these little funds can beat these higher prices? This is one more remarkable stain on the government of Pakistan that would be highlighted in history. In this tough time instead of being a pillar for the public, the government has left poor people helpless even giving them a tough time by increasing the inflation. It is a painful truth that Muslims are sucking the blood of other Muslim brothers including government has been parasite for the public.
In other non-Muslim Countries such as Canada, United States of America, United Kingdom, Australia, Germany; the prices of food items, groceries, clothes, households and other demanded and consumed accessories reduce to less than half in respect of their holy events or festivals. But sadly opposite is happening in the Islamic Republic of Pakistan, in our country, profiteers see these holy events as the source of income. There is no check and balance system. This non-serious attitude of the Pakistani government has led people to beg for survival. But the only government could not be blamed, it is the collective responsibility of worthy people to take care of needy ones. Everyone complains about poor governance and rising inflation but no one talks about their responsibility. Have we ever been thought about our poor neighbours before having dinner? Have we ever noticed those little children without clothes wondering on the roads when we pass by them on our luxurious vehicles and went for shopping with our family? Instead of spending a lot of money on clothes or unnecessary things we should take a glance at those who even cannot fulfil their basic needs. So not much but do little things for others, spread little happiness on the faces of those who have remained deprived of it for many years. It is also the religious duty of all the Muslims who meet the necessary criteria of wealth to give Zakat. Though paying Zakat purifies, increases and blesses the remainder of wealth, it is for better when it is the month of Ramadan. Allah says: "it is right of the poor on the wealth of the rich". Bring some change in ourselves and let its shine reflect the society. Until Government do something on this issue we all have to hold each other's up.
The voiceless sufferers of covid-19: Islam and Animal care
"Whoever is kind to the creatures of God is kind to Himself."(Bukhari)
The Corona virus has locked people inside their homes and has caused the death of thousands of individuals. Apart from taking a heavy toll of human lives, it has paralyzed all the vital sectors of life, like trade and commerce, education, communication and transport. On the socio-cultural grounds it has created a serious trauma and has led to psychosomatic disturbances. The social web or fabric has seen a great set back and challenges due to the ongoing pandemic. But humans are not the lone sufferers of this crisis as it is now badly hurting animals as well. These helpless creatures are suffering as the lockdown has left them wandering on the streets for food. While the world fights Covid-19, the needy animals and birds from the streets require food. As we know thousands of stray cats, cows and dogs in India depend on food and waste from markets, restaurants and grocery shops. But with corona virus sending people into isolation and public establishments shutting down, strays are having a hard time finding food. As per some reports many stray animals have died due to starvation. Some disturbing pictures of animals like cats and dogs, panting, licking mud and biting shoes can be seen on social media. This speaks a lot about the pathetic conditions of these animals and seriously these creatures are going through the troubled times. As more and more people fall sick, the more rapidly, stray animals and birds are being ignored. The people are advised to stay home to avoid the spread of corona virus but the homeless, unvoiced and abandoned animals have been left at the mercy of their lord. These creatures need our care and attention. It is our collective job and obligation to feed these living beings. To be gentle and humane to all creatures of God is the universal message of all religions but Islam in particular is very clear about animal care and has guided its followers to take due care of every creature on earth.
The Islamic view of the natural order and the environment, as everything else that is Islamic, has its roots in the Quran, the very Word of the God, which is the central theophany of Islam. The Quran addresses not only men and women but the Whole of the cosmos. Humans in Islam are the central creatures of the earthly sphere, but can exercise power over things only in obedience to God's laws. And divine law (al-shari`ah) specifically includes duties to the natural environment. Laws forbid pollution and instruct the planting of trees and gentle treatment of animals.
The concept of environment in Quran is distinct enough. It has given the values of unity, balance, order and harmony. The balance not only governs the structuring of the universe, it has specified each element with its proper place and definite function. The law of structural balance of the environment is often referred in the Quran by the words 'Balance,' 'proportion,' or 'measure'. The Quran presents the whole material world and the animal kingdom in particular, as a divine miracle to which man must respond with self-restrain. As one sonorous verse puts it: "Do you not see that Allah is exalted by whoever within the heavens and on the earth, and by the birds with wings spread? Each of them has known his means of prayer and exalting." (Quran 24:41)
In mediaeval times, writes historian Gustave le Bon, "Animals enjoyed heaven in the Muslim world." Trusts were solely devoted to sick and vulnerable creatures. The Muslims in 18th century Cairo, setup bread and water foundations for dogs. In Damascus, a municipal area was dedicated to ageing horses where they could pasture in dignity until the end of their lives, which continued until the 20th century.
From the start of an animal's life to its end, there were clear rules on maintaining its welfare. Mercy to animals goes hand in hand with faith as Prophet's (Pbuh) words articulate, "He who take pity even on a sparrow and spares its life, God will be merciful to him on the day of judgment."
Islam talks a lot about the Ummah or global community of believers; some interpretations give the term a broader meaning, embracing humanity as a whole. As eco-Muslims often recall, the Quran also insists that other species constitute Ummah-like communities, which are correspondingly worth of respect. "There is no creature on earth, nor any bird that flies with its wings, but are communities (Ummah) like you. We neglected nothing in the scripture. Then to their lord they will be gathered." (Quran: 6:38)
Furthermore, Muslims believe that all creations of Allah, including animals and trees, glorify God in their own way. "Seest thou not that to Allah bow down in worship all things that are in the heavens and on earth, the sun; the moon; the stars; the hills; the trees; the animals; and a great number among mankind?" (Quran 22:18) Islam also teaches humans that all creatures of God, whether it is the tiny ant or the huge lion, serve a certain purpose in the large scheme of God's world. "There is not an animal (that lives on the earth, nor a being that flies on its wings, but (forms part of) communities like you. (Quran 6:38)
The Prophet (Pbuh) said, "Whoever kills a sparrow or anything bigger than that without a just cause, Allah will hold him accountable on the day of judgment." The listeners asked, "O Messenger of Allah, what is a just cause? The Prophet (Pbuh) replied, "That he will kill it to eat, not simply to chop off its head and then throws it away." (Sunan Abu Dawud-2/11)
Abu Hurairah (may Allah be pleased with him) reported that the Prophet (Pbuh) said, "A man felt very thirsty while he was on the way; there he came across a well. He went down the well, quenched his thirst and came out. Meanwhile he saw a dog panting and licking mud because of excessive thirst. He said to himself, "This dog is suffering from thirst as I did." So, he went down the well again, filled his shoe with water, held it with his mouth and watered the dog. Allah appreciated him for that deed and forgave him." The Companions said, "O Allah's Messenger! Is there a reward for us in serving the animals?" He replied: "There is a reward for serving any living being." (Bukhari)
Teasing or mutilating any living being, be that an animal or a bird is disapproved and abhorred in Islam. The Prophet (Pbuh) says, "May God curse anyone who maims animals"? (Bukhari) While as good and humane treatment is applauded in Islam, "Whoever is kind to the creatures of God is kind to Himself."(Bukhari) On discovering a companion had caused distress to a bird by taking her young, Mohammad (Pbuh) ordered him to return them at once. (Sahi Muslim)Hence irresponsible wanton killing of even the tiniest of God's creatures is strongly discouraged in Islam. He (Pbuh) even reprimanded those who sat idly on their camels and horses with the warning, "Do not treat the backs of animals as chairs. "God gave these to your command only on the condition that you may go with them easily to places you would not been able to go by yourself without extreme trouble."(Abu Dawud, 61, [2667])
Animals should be cared for; Abdullah Ibn Umar (May Allah be pleased with him) narrated that the Prophet said, " A women entered the (Hell) fire because of a cat which she had tied , neither giving it food nor setting it free to eat from the vermin of the earth."[Bukhari…Narrated by Abdullah bin Omar].
We have seen that there are clear references in Holy Scriptures of Islam about the due place and position of animals and birds in the Gods scheme of the world. And the believers have been guided and instructed to be gentle and humane towards these creatures of God. There is a due reward for feeding a starving being be it an animal or a bird. As the Prophet of Allah (Pbuh) has said, "There is a reward for serving any living being". Along with taking care of poor and needy it is our duty to serve animals living around us. The crisis will not remain longer but our attitude and character shown to helpless and voiceless will be remembered for long.
The Proliferation of Religion in Pakistan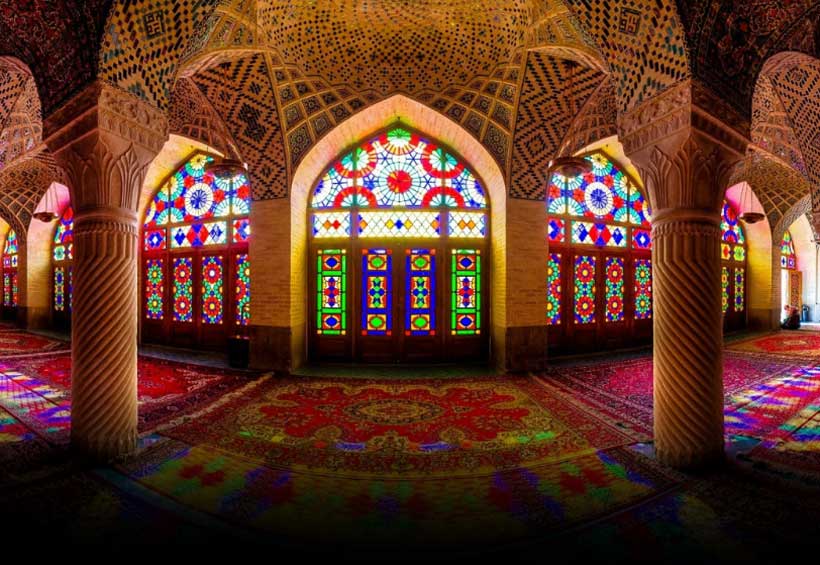 Pakistan was established in the name of religion by the leaders of that time. Although they didn't wish to use the name of religion as for personal interest or for the monopoly of some groups. Religion was used in history of Pakistan by different groups to gain power. In the era of Zia ulHaq religion become the most influential factor in the politics of Pakistan. Zia used religion to sustain his own power, the religious parties fully supported the reforms in every sector which gave religion as tool for politics. The era of Zia ulHaq consider as mullah- military alliance. This alliance was formed to empower the right wing religious parties within the country. The changing politics of external environment gave further straighten to this alliance. The invasion in Afghanistan and expansion of communism threatened Pakistan's security. Pakistansupported the Afghan resistance as proxy war with Soviet Union. This time was the massive proliferation of religion to motivate the young people to fight against the aggressive forces in neighboring Muslim country. The process of islamization took deep roots due to the Zia's policies in the country.
Zia followed Jamat-i-islami version of Islam and combined religion with politics to prolong his rule and to justify his policy actions. With the diversified civil society this action created many setbacks for the country. On the other side, progressive liberal parties stand in the corner due to powerless and helpless. The reforms took in educational sector based on religion, the one section of society go more radicalized. Historically, the roots cause of Islamization and secularization have been originated with the concept of Pakistan. There were no genuine efforts towards the state apparatus early. The adoption of extremist ideology by some groups has badly affected the image of Pakistan and political structure. Though, modernists of Muslim League have the strong recognition that religion has the important element for their legitimacy. Modernists said that western democracy under the British model which was not ready to bring change in their political realm. The modernists believed that current interpretations of law would be responsible of the elected Muslim members through the concept of consensus. They said that it is not necessary to bind the state structure with Islamic medieval laws. The consensus was thought as sufficient for Pakistan todram the structural mechanism according to the Islamic laws. On the other hand, the religious fundamentalists were not satisfied with the proposed structure.
The development within the political structure of Pakistan has been followed by the coming administration in 90s. After the collapse of USSR the behavior of USA towards Pakistan has changed. The idea of New World Order has emerged suddenly and the international scenario changed. Pakistan had to needed with positive approach to run a new direction but the country remained under the occupation of traditional power politics between power center groups. The state was under the influence of religious parties and these groups have become stronger in the ground. During the process of Islamization simple demand to implement the Sharia laws in Pakistan. In this development the religious segment of the society was become strong and the intellectual society groups were totally missing. Now these groups are openly use the name of Islam for their own means and interest. The religious right wing groups only use the name of religion to gain support from the people. But they lost the actual power support of masses. Religion was used for the domestic and political objectives and also religion was a dominating factor in foreign policy. The new era of relations reestablished with Islamic world. Due to such new developments regional and global level attracted towards the country. The counter forces and thinking patterns all had affected by these new developments in the country. Though, these movements got not support globally, but they succeeded in farming the image of Islam throughout the world. In short extremism can never be a choice of common people and they are living within the diversified cultural and religious differences.
After the 9/11 Pakistan has no choice to support the new global alliances against the Taliban and Al-Qaeda groups. Pakistan was forced to take action against the former Jihadi elements within the territories. Pakistan has started actions against these groups under the new US pressure and become the front line state in the war on terror. The domestic militant groups were mostly operating within the tribal region. They were become the most challenging factor for the security of Pakistan. Most of them were the products of local madrassahs, they has strong linkages with the criminals and other militants groups. Pakistan has faced many problems to distinguish between them. Islamic groups and militancy has deeply affected the domestic model of political structure of the country. Early religious scholars have the great contribution of ideas towards the development of the society. They reached an effective structural mechanism for the state. They were remained vocal but not extremist in their ideas and neither had they inclined towards militancy. The madrasahs in all over the Pakistan in beginning they were not inclining towards militancy. They have strong relations with the institutions of Pakistan. But the element of militancy started during Afghan war it gave them an opportunity to use the force to achieve their goals and objectives. These groups and militants organizations have been used by the warlords. They are controlling and utilizing them for their own political objectives
Pakistan has adopted many policies to counter these militant groups and their activities. The most important step taken by the government was "Reforming the Madrasahs". In June 2002 this Regulation Act was formulated. Mostly madrssahs are not run by the government they are working independent through other means of financial resources. Some changes were proposed in educational syllabus but this was not handled properly
Islam vs. COVID19: Religious congregations?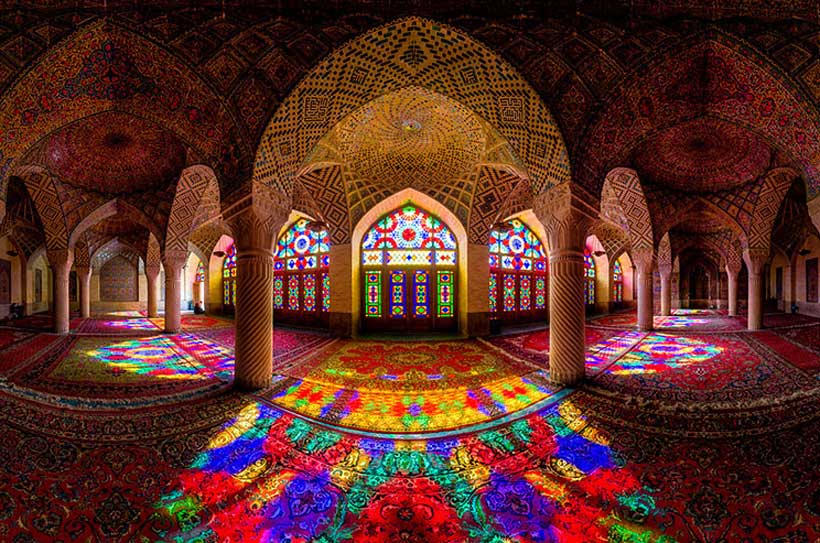 While lockdown was underway, some of the leading Pakistani scholars from the Deobandi, Barelvi and Ahle Hadith schools of thought, announced, they were ready to resume daily and Friday prayers in mosques.
Most people, suffering loss of livelihood, welcomed the announcement. People, in general, have been convinced by social media of disutility of lockdown of mosques. Social media describes COVID19 as a Zionist conspiracy to pave way for Israel's world government.
Religious scholars on media channels tell people that the virus is a hoax. Some scholar naively suggest Aab-e-Zamzam, Kalongi (black seeds) or Ajwa dates as a cure for it. No-one explains the conundrum why even Zamzam-water and Ajwa-dates rich Saudi Arabia prohibited congregations.
The embarrassed government dispatched federal religious affairs minister to contact the presser-scholars. Mufti Muneeb-ur-Rehman, present at joint press conference, retracted his statement. He clarified that a "road map" on congregational prayers would be discussed with other clerics. Government heaved a sigh of relief. Earlier, the Tableeghi Jamaat (TJ) went ahead with its congregation (ijtema) in Raiwind despite government's prohibition. `Hundreds of suspected or confirmed coronavirus cases have been linked to the religious outfit' (Editorial Congregational prayers, April 17, 2020, Dawn April 17, 2020).
In India also, the TJ violated visa norms to attend a congregation in New Delhi. Modi's government slapped manslaughter and money-laundering charges against TJ chief Maulana Saad Kandhalvi. Dispersed TJ attendees were hounded in all states, rounded up and put in solitary confinement.
One tableeghi (preacher) committed suicide. Subramanian Swamy, a BJP leader, commented, ` Muslims are not equal citizens since they pose a threat to the world'. He added, `Where the Muslim population is large, there is always trouble' (Backsliding states, The Hindu April 18, 2020). Pakistani `scholars' are unmoved by edicts (fatawa), suspending congregational prayers.
A clash between government and `scholars': The government is too weak to afford a clash with religious lobby. The scholars' view is that sovereignty belongs to Allah Almighty. And, government can't take any step that violates Allah's Code.
Old Debate: Covid19 has revived old debate between role of religion and science in Pakistan.Most philosophers advise against mixing the two domains. Bertrand Russell, in his book Religion and Science (1935) discusses various aspects of the conflict between religion and science. These aspects, inter alia, include `Grounds of Conflict', ` Evolution', and `Demonology and Medicine'
He observes, `Between religion and science there has been a prolonged conflict, in which, until the last few years, science has invariably proved victorious'. He nevertheless admits, `Religion, considered socially, is a more complex phenomenon than science.'
Unscientific remedies for COVID19: It is strange that Pakistan's formal and informal social media is still embroiled in coining unscientific solutions to COVID19 epidemic. During 1930s, the Christian Europe also, like Pakistan's society, attributed plagues and pestilence, `sometimes to demons, sometimes to the wrath of God'.
Russell recalls, `A method of averting God's anger, which was much recommended by the clergy, was the gift of lands to the Church. In 1680, when the plague raged at Rome, it was ascertained that this was due to the anger of St. Sebastian, who had been unduly neglected. A monument was raised to him, and the plague ceased. In 1522, at the height of the renaissance, the Romans at first made a wrong diagnosis of the plague then afflicting the city. They thought it was due to the anger of the demons, i.e. of the ancient gods, and therefore sacrificed an ox to Jupiter in the Colosseum. This proving of no avail, they instituted processions to propitiate the Virgin and the saints, which, as they ought to have known, proved far more efficacious'. He laments, `Not only were superstitious methods of combating disease universally believed to be effective, but the scientific study of medicine was severely discouraged. The chief practitioners were Jews, who had derived their knowledge from the Mohammedans; they were suspected of magic, a suspicion in which they perhaps acquiesced, since it increased their fees. Anatomy was considered wicked, both because it might interfere with the resurrection of the body, and because the Church abhorred the shedding of blood. Dissection was virtually forbidden, in consequence of a misunderstood Bull of Boniface VIII. Pope Pius V, in the latter half of the sixteenth century, renewed earlier decrees by ordering physicians first to call in the priest, on the ground that "bodily infirmity frequently arises from sin, and to refuse further treatment if the patient did not confess to the priest within three days'. The clergy and Catholics resisted vaccination like people in Pakistan's Khyber Pakhtunkhwa Province do. They resisted anesthesia even in childbirth, quoting Bible: God said to Eve; "In sorrow shalt thou bring forth children (Gen. Hi. 16). And how could she sorrow if she was under the influence of chloroform?
Legal Hypocrisy: The architects of various constitutions did not visualise how constitutional Islamic clauses, when expedient, would be interpreted with blinker-eyed motives by media/channel scholars in future. Perhaps misuse of the constitution, led veteran diplomat Jamsheed Marker to say: "charge against Liaquat [Ali Khan] was that he moved the Objectives Resolution, which declared Pakistan to be an 'Islamic state" (Cover Point, p. 33).
The Islamic preamble (Objectives Resolution) was inserted in draft constitution under Pakistan's prime minister Liaquat Ali Khan's influence. Unlike Pakistan's most `leaders', Liaquat Ali Khan was financially scrupulous. Aside from his honesty, Liaquat Ali Khan could not foresee he would be the first to sow seeds of religious discord. Jamsheed Marker, in his book Cover Point, observes ` charge against Liaquat was that he moved the Objectives Resolution, which declared Pakistan to be an 'Islamic State' (ibid. p. 33)". Unlike the US and many other secular constitutions, the Objectives Resolution (now Preamble to 1973 Constitution) states `sovereignty belongs to Allah Almighty'. The golden words of the constitution were warped to continue an interest-based economy. We pay interest on our international loans and international transactions. Do we live in an interactive world or in an ivory tower? Isn't Islamisation old wine in new bottle?
Secularism/science compatible with Islam?
The current morass in Islamic polities engenders a question whether secularism is compatible with an Islamic state? Abdullah Ahmed An-Naim,a professor of Law at Emory University, repudiates the claim that Sharia among Muslims in their communities can be enforced through the coercive power of the state. Sharia principles lose their religious authority and value when enforced by the state.
Religious compliance must be completely voluntary according to personal pious intention (niyah), which is necessarily invalidated by coercive enforcement of those obligations. In fact, coercive enforcement promotes hypocrisy (nifaq) which is categorically and repeatedly condemned by the Holy Quran.
He opens the first chapter Why Muslims Need a Secular State of his book Islam and the Secular State: Negotiating the Future of Sharia, p. 1), with words "In order to be a Muslim by conviction and free choice, which is the only way one can be a Muslim, I need a secular state. By a secular state I mean one that is neutral regarding religious doctrines, one that does not claim or pretend to enforce Sharia the religious law of Islam simply because compliance with Sharia cannot be coerced by fear of state institutions."
Transparent disclosure: People are scared of approaching hospitals. They expect their whole families to be quarantined without due care. Tiger Force on anvil sounds like a terror force to them. Pakistan is the only country where all offices, including Out-Patient Departments, are shut down. Controller Military Pensions have not reimbursed cost of stents to me despite lapse of over five months.
Pakistan should take cue from India. Their health ministry updates people periodically. Health Ministry told (April 17, 2020) "Before the lockdown, the doubling rate was about 3 days, but according to data in the past seven days, it now stands at 6.2 days. Also, India has registered an average growth factor of 1.2 % since April 1, compared to 2.1 in the two weeks preceding that [March 15 to March 31) which is about a 40% decline in the growth factor' `Recovery rate (number of people discharged) too had improved, standing now at nearly 13 %, while the ratio between the recovered positive cases and the fatality was at 80:20, which was much higher than several other countries. As of today, 170,000 dedicated Covid-19 beds and 21,800 ICU beds are operational in 1,919 hospitals across the country'.
Conclusion: Pakistan's legislature needs to introduce safeguards against misuse of our constitutional Islamic provisions for negation of science or extra-constitutional coercive political advantage.
COVID19 is a bitter reality. This scourge cannot be wished away through prayers alone. It needs scientific management within existing hospital system in shambles. The religious lobby must obey government.
Pkistan government, like India's, needs to be transparent in keeping people abreast. For instance, why people are avoiding treatment. Why dead bodies, instead of sick people, are being brought to hospitals for treatment.