'Humanitarian catastrophe' looms in Haiti, threatening years of progress as COVID-19 takes hold
The COVID-19 outbreak could trigger a humanitarian catastrophe in Haiti, endangering many years of hard-won progress in the Caribbean nation, the Economic and Social Council (ECOSOC) said on Friday.
In a statement, ECOSOC's Ad Hoc Advisory Group on Haiti called for immediate action to address health and humanitarian needs, alongside ongoing efforts to promote sustainable development and resilience to future shocks.
Come together
It asked the United Nations, Member States, donors, international financial institutions and others to urgently act together to prevent the spread of COVID-19 and to mitigate its humanitarian and socio-economic consequences.
Six million people already live below the poverty line in Haiti and 40 per cent of the population is food insecure, it explained, adding that the 2020 hurricane season – which runs from June through November – could further compound existing challenges.
"Unless adequately managed, the COVID-19 health emergency and its socio-economic impact could become a humanitarian catastrophe, threatening to unravel some of the hard-won development and security gains achieved in the past decade and a half in Haiti", it said.
The 17-member Ad Hoc Advisory Group, chaired by Canada and including Haiti, closely monitors the situation in Haiti and provides advice on its long-term development strategy.
COVID-19 pushes more into poverty
It said that it expects the novel coronavirus crisis to deepen the humanitarian, human rights and economic crisis in Haiti and to exacerbate existing vulnerabilities, pushing more people into poverty.
With classrooms closed, some 300,000 children are missing daily school meals, putting them at risk of stunted growth, it said.
The pandemic could also further erode Haitians' confidence in national institutions, exacerbate political and social tensions, prompt human rights violations and lead to renewed violence, it added.
Coronavirus deaths
The World Health Organization (WHO) reported Friday a total of 101 confirmed cases of COVID-19, and 12 deaths, in Haiti as of Thursday.
The Ad Hoc Advisory Group welcomed the Government's prompt response to the crisis as well as the support offered to it by the UN country team and the United Nations Integrated Office in Haiti (BINUH).
In its most recent update on Haiti, the World Food Programme (WFP) said on 24 April that close to four million Haitians need urgent food assistance, and that at least 1 million of those are suffering from severe hunger.
In the capital Port-au-Prince alone, 850,000 people are food insecure, said the UN food agency, which is scaling up its food assistance programme in Haiti and appealing for an additional $140 million for emergency food assistance.
"The COVID-19 pandemic and subsequent Government restrictions on movements and gatherings are expected to put a further strain on the poorest households, pushing even more Haitians into severe hunger", it said.
Last week, a group of 13 independent UN human rights experts called on Secretary-General António Guteres to "urgently step up efforts" to fulfil a UN pledge to help victims of a nine-year cholera epidemic in Haiti that killed more than 10,000 citizens.
How to Deal with Exam Stress and Anxiety
The exam is breathing down your neck, saying: "Hi, it's me, and you'd better be afraid of me!" You should definitely not be so! We are going to tell you what methods to use to overcome the stress and anxiety caused by the exam.
I draw your attention to the fact that this guide is dedicated to those who have at least learned something, on the one hand, and to those who, let's say, have too much motivation, that is, who is waiting for the highest result.
Unfortunately, not only exams bring much stress. For example, homework can do it as well. Don't worry – if you need to write an essay, you can get help online at EssayShark or check other similar websites here https://www.collegebasics.com/blog/online-assignment-services/. In this way, you can relax and get rid of stress.
Notes: a successful exam is not always about the one who has studied more and knows better.
Why? An exam is a test for self-control. It means that one who knows how to control himself or herself, to mobilize energy in the specific implementation of the desired action, wins, and passes the exam better than someone who is completely covered with anxiety, whose anxiety exceeds his or her ability to control himself or herself. Self-control in such situations, like any skill, can be trained.
So, let's move on to ways to bring the anxiety to the level of "I can handle it." On a piece of paper, write a list of your exam fears. What are you specifically afraid of? Why are you afraid of the exam? What happens if you do not pass the exam as well as you expect? I urge you to do this precisely in writing: the brain will do the work much more efficiently, trying to find a written wording, which will bring more clarity, it will be easier to deal with this in the future.
Opposite each fear, you need to write options for what you will do if this most undesirable result happens
That is, you remove an increased level of anxiety. The bottom line is that there are no hopeless situations, but we absolutely ignore it. It is important to think up reasonable options for yourself "what then?" so that irrational thoughts do not knock you out of an adequate state.
Possible fears
1."I'm afraid that I won't get the right amount of scores and won't enroll in the institution I want." Even if you don't get the required number of scores, you still have an alternative – to enroll at another university, to another faculty — there are lots of options. What if you like the institution you could enroll? Such a list of real actions to correct the situation of the not quite expected final of the exam will help you prepare yourself for a lower result, accept it and calmly outline the ways and tasks for the future, and what to do. Such a technique will naturally lower anxiety to an acceptable level with which one can already achieve only one of his or her many heights in life.

2."I'm afraid of discontent or disappointment from my parents." Honestly, you can talk to them both before and after the exam. The conversation before: say that you need their support and not condemnation, that you are afraid to upset them. The conversation after: show them that the exam has not broken you and that you will go further and try to achieve your goals. Parents love you, their chagrin and disappointment are caused mainly by concern for you and the desire that everything worked out in your life. All normal people, including your parents, had their failures and mistakes, and they coped. You can cope; for this, you only need to help your parents continue to believe in you: do not relax, but continue to learn and work on yourself.

3."I'm afraid that I can't stand the tension, there will be a panic, and I will fail at the exam." Remember that you already have certain personal victories, successes, and good results. Recall in memory all your successful experience and rely on it as if you already did it, and not someone else! You were the one to do it! This is called self-support.


What to do if a strong attack of anxiety begins and you start to feel that the exam turns into a nightmare and horror?
The easiest and most affordable option is to breathe deeply using your stomach: imagine that a balloon is inflating and deflating in your stomach. Inflate it through the nose on the count of one-two-three and blow it through the mouth, combine lips with a tubule, on the count of one-two-three-four. Do this four to six times. This will help calm the heart rate, increasing with panic.

Our emotions are always somehow reflected in the body: facial expressions, posture, movements change. For example, our faces blush because of embarrassment, and we stop breathing. Try to reverse the maneuver: with willpower during a panic, start smiling. The reverse mechanism will work: with a smile, joy begins to appear, something funny is remembered, the anxiety will not be able to resist and will begin to recede.

Do not try to purposefully suppress anxiety, trying to persuade yourself to calm down. Remember that any emotion has a beginning and an end, and we must clearly understand that this is our emotional life. Any emotion passes, fear, and anxiety will also pass – this is how the human body works.


An important point – do not be afraid to spend three to five minutes on one or more of these tricks during the exam. This is better than to be scared or panic, even more provoking within yourself the anxiety and horror of failure.
Israel gives Ukraine intelligence. "The best thing" that could have happened to Israel-NATO relations?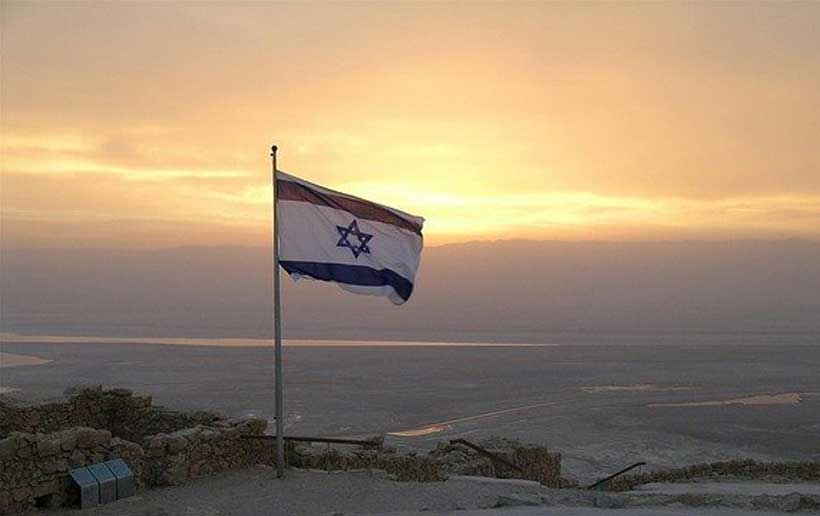 NATO sources tell 'Haaretz' some of the intel is on the Iranian drones in Ukraine, writes Yossi Melman at Israeli newspaper.
Israel has stepped up its intelligence assistance to Ukraine in recent weeks via NATO, sources in Brussels told 'Haaretz', with Jerusalem remaining keen to keep its aid to the embattled country indirect.
"Iran's decision to supply drones and increase its military cooperation with Russia is a strategic mistake by Tehran and the best thing that could have happened to Israel-NATO relations," an Israeli defense source told 'Haaretz'.
Only a month and a half ago, Defense Minister Benny Gantz and the chief of staff of the Israel Defense Forces, Aviv Kochavi, turned down a proposal by Ukraine's defense minister to share information on the Iranian drones being shot down over his country. These details would have come in return for the passing on of Israeli intelligence. Israel feared that Russia might respond by hampering the Israel Air Force's freedom in Syria's skies, as Iran tries to deepen its presence against Israel to the north.
But American pressure and the stepped-up Iranian aid to Russia have convinced Israel to abandon its policy of apathy.
Last month, senior European officials told 'Haaretz' that under American pressure, Israel agreed to underwrite the purchase of millions of dollars of "strategic materials" for Ukraine. The materials were transferred via a NATO country, and Israel agreed to let NATO countries transfer to Ukraine weapons including electro-optical and fire-control systems made by Israeli firms.
Over several years, the Mossad, Military Intelligence, the IAF and the navy have built up a database on Iran's drones. If Brussels gains access to this data, Ukraine and NATO countries will benefit, as will other states such as the United Arab Emirates, Saudi Arabia, Japan and Australia.
In 1994, Israel signed an agreement granting it status as a NATO "partner." This lets it appoint an ambassador and a military attaché, and take part in the alliance's air and sea exercises in the Baltic states, Montenegro and the Indian Ocean.
Berlin doesn't trust Washington. Scholz doesn't trust the U.S.
"If the U.S. is involved directly it's more likely to use military force to defend its allies in Europe," Carlo Masala, a German military expert with strong ties to the country's political establishment, said on German public television. "That's a very strong rationale for Scholz and why he insists that the U.S. is involved," quotes POLITICO.
The breakthrough on sending Western-made battle tanks to Ukraine sparked hopes in both Washington and Europe that the tortured transatlantic debate over arming the country had been resolved once and for all. But… Just hours after German Chancellor Olaf Scholz cleared the way for the export of German-made tanks to the country, the focus shifted to the who, what, where and when of supplying fighter jets to Ukraine.
Once again, Scholz was the first to slam on the brakes, repeatedly warning in recent days of the dangers of "escalation," while insisting that NATO would not become directly involved in the conflict. If you feel like you've seen this movie before, join the club.
It turns out that an even bigger fear for Scholz than escalation is that NATO, and in particular the U.S., wouldn't get involved if Russia were to retaliate against, say Germany. That worry — according to an adviser to the German government — is the reason that Scholz insisted that Washington agree to supply Ukraine with M1 Abrams tanks before the chancellor would lift his veto on delivering German-made Leopard 2 tanks.
While the NATO treaty's Article 5 calls on alliance members to support one another in the event of an attack, it doesn't require allies to respond with military force. In other words, Scholz doesn't trust the U.S.
Given that Washington has about 40,000 troops in Germany and has already committed roughly $30 billion in military aid to Ukraine (more than 10 times the German total), one might reasonably question the logic underlying Scholz's argument.