75 years on from the Nazi defeat, many still suffer impact of conflict
On 8 and 9 May, the UN commemorates the millions who lost their lives during the Second World War, the tragic conflict that led to the birth of the United Nations. In a video message released late on Friday, UN chief António Guterres warned that divisions still exist, and called for a world based on peace and unity.
In his message, Mr. Guterres paid tribute to those who paid the ultimate sacrifice during the War. The victory over fascism and tyranny in May 1945, he said, marked the beginning of a new era, but "we must never forget the Holocaust and the other grave and horrendous crimes committed by the Nazis".
The United Nations was created, that same year, out of a collective will to save succeeding generations from the horrors of war, with the devastation of the years between 1939 and 1945, bringing about an appreciation for the importance of international cooperation.
Division and hatred, as coronavirus spreads
75 years on, the UN chief noted that even during the COVID-19 pandemic, a worldwide health crisis that can only be defeated by an international community that is working closely together, there are those who are sowing division and spreading hatred.
On Friday, Mr. Guterres made a global appeal to address and counter what he called the "tsumani of hate and xenophobia" that has risen alongside the global tally of COVID-19 cases.
The UN chief referred to examples of hate speech that have surfaced during the crisis, ranging from anti-foreigner sentiment, to antisemitic conspiracy theories and attacks against Muslims, and called on civil society to strengthen outreach to vulnerable people, and religious actors to serve as models of mutual respect.
With this year marking the a milestone anniversary of the end of the Second World War, and the birth of the United Nations, Mr. Guterres urged the world to "remember the lessons of 1945 and work together to end the pandemic and build a future of peace, safety and dignity for all".
'Disturbing echoes of the past'
Speaking on Friday at an "Arria Formula" meeting of the Security Council (meetings at which non-governmental organizations have the opportunity to address the 15-member body outside the official Council meetings), Rosemary di Carlo, the Under-Secretary-General for Political Affairs, warned that, today, we are seeing "disturbing echoes of the past".
"The voices of populism, authoritarianism, nationalism, and xenophobia are making themselves heard ever more loudly. We must confront those who would drag the world back to a violent and shameful past", she said.
Recalling that, with international help, Europe was able to build a more prosperous and peaceful society after the war, Ms. Di Carlo declared that the current pandemic presents an opportunity for the international community to first "overcome the crisis and then create a more equitable and peaceful world".
Sacrificed on the 'altar of victory'
Dmitry Polyanskiy, Deputy Permanent Representative of Russia to the United Nations, told UN News that, for those who live in the countries of the former Soviet Union, 9 May is a day to pay tribute to "our loved ones, and our compatriots who sacrificed their lives on the altar of victory. Thanks to them we are living in peace".
This year, said Mr. Polyanskiy, UN Missions of the countries formerly part of the Soviet Union, have been searching for material about compatriots who fought, performed acts of valour, or lived on the Home Front during the War, and publishing the stories on Twitter or Facebook, with the hashtag #Victory75.
"All of them were fighting in one army, for one and the same country, and all of them deserve to be remembered", he said.
Pandemic disruption to learning is an opportunity to reimagine, revitalize education
To mark the third International Day of Education on Sunday, UN Secretary-General António Guterres paid tribute to the resilience of students, teachers and families in the face of the global COVID-19 pandemic that, at its peak, forced almost every school, institute and university to close its doors.
"When education is interrupted, it affects everyone", he said, and "all of us pay the price", stressing that education is the foundation for expanding opportunities, transforming economies, fighting intolerance, protecting our planet and achieving the Sustainable Development Goals (SDGs).
Although this disruption has led to learning innovations, he said, it has also dashed hopes of a brighter future among vulnerable populations.
Avert generational catastrophe
With that in mind, the UN chief said that as the world continues to battle the pandemic, education – as a fundamental right and a global public good – must be protected to avert a generational catastrophe.
Even before the pandemic, some 258 million children and adolescents were out of school, the majority of them girls. Indeed, more than half of 10-year-olds in low and middle income countries were not learning to read a simple text.
"In 2021, we must seize all opportunities to turn this situation around. We must ensure the full replenishment of the Global Partnership for Education fund, and strengthen global education cooperation", the Secretary-General explained.
"We must also step up our efforts to reimagine education – training teachers, bridging the digital divide and rethinking curricula to equip learners with the skills and knowledge to flourish in our rapidly changing world", he said, adding: "Let us commit to promote education for all — today and every day."
Struggling at home
Volkan Bozkir, the President of the 75th session of the UN General Assembly, commended all teachers, who have adapted their classrooms and undertaken remote lessons in order to ensure continuity in education. He also applauded parents, who have done their utmost to facilitate learning at home.
"Above all, I am thinking of all students around the world who are struggling to learn at home, perhaps missing their friends, feeling frustrated or despondent about the future. Do not despair. You will get through this difficult period and you will pursue your dreams", the Assembly President said in a video message.
He said that it is up to UN Member States to ensure this becomes a reality.
"We need to take urgent action in this Decade of Action and Delivery to invest in our education systems, including improving access to technology so that we can recover from this tumultuous period", Assembly President Bozkir said.
He explained that if the UN and wider international community are to ensure inclusive and equitable quality education for all, "we need to build resilient, inclusive education systems that allow all students to return to school."
"To do so, we must meet the needs of those at risk of being left behind. Including children with disabilities and those living in conflict-affected areas, as well as the 11 million girls who are at risk of not re-entering the classroom."
'Recover and Revitalize Education'
The UN Educational, Scientific and Cultural Organization (UNESCO) will co-host an event on Monday, 25 January, planned around three main segments: learning heroes, innovations, and financing.
The agency says that as a new year begins, now is the time to step up collaboration and international solidarity to place education and lifelong learning at the centre of the recovery and the transformation towards more inclusive, safe and sustainable societies.
In a concept note on the event, UNESCO says it is the time to invest in better gearing education systems everywhere to the reality of interdependence that the pandemic has made necessary, and to making education a vehicle to foster social justice, peace, respect for diversity, human rights and democratic values.
Xi Jinping's Speech at Davos Agenda is Historic Opportunity for Collaboration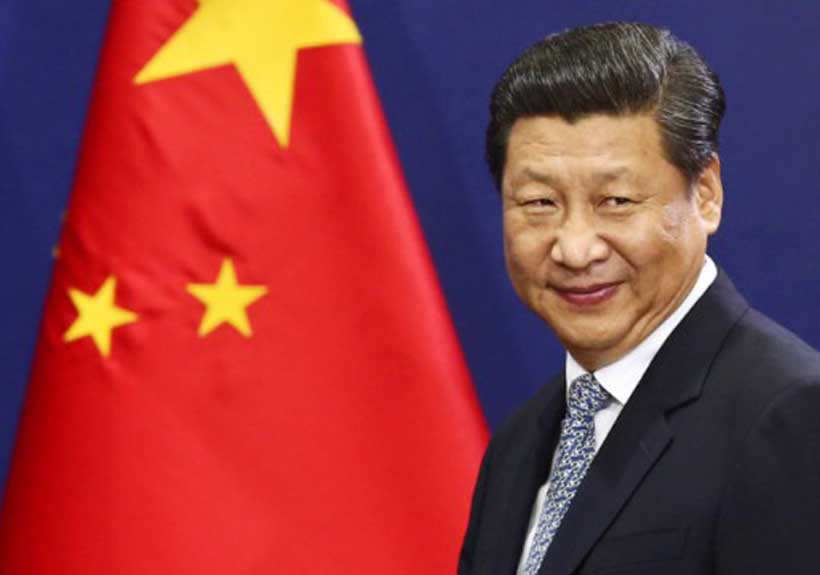 Chinese President Xi Jinping called for both greater global efforts in the fight against an unprecedented public health crisis and a renewed commitment to multilateral cooperation, in a special address on Monday to business, government and civil society leaders taking part in the World Economic Forum's virtual event, The Davos Agenda.
"The pandemic is far from over and the recent resurgence in COVID cases reminds us that we must carry on the fight," Xi said. "There is no doubt that humanity will prevail over the virus and emerge even stronger from this disaster."
"We should stay committed to keeping up with the times instead of rejecting change. Now is the time for major development and major transformation."
Xi outlined several objectives required for a better future. They include the need to work together to achieve strong, sustainable, balanced and inclusive growth, to close the gap between developing and developed countries as a prerequisite for global prosperity, and to strengthen global cooperation in addressing the big common challenges, namely COVID-19 and climate change.
On cooperation
"We hope these efforts will bring more cooperation opportunities to other countries and give further impetus to global economic recovery and growth," he said.
"We have been shown time and again that to beggar thy neighbor, to go it alone, and to
slip into arrogant isolation will always fail. Let us all join hands and let multilateralism light our way toward a community with a shared future for mankind."
"Zero sum game or winner takes all is not the philosophy of the Chinese people."
"We should stay committed to international law and international rules, instead of seeking one's own supremacy"
On climate
"We need to deliver on the Paris Agreement on climate change and promote green development," he said. "We need to give continued priority to development, implement the Sustainable Development Goals, and make sure that all countries, especially developing ones, share in the fruits of global development."
Xi reiterated China's commitment to implement the 2030 Agenda for Sustainable Development and promoting a green, low-carbon way of life and production, and achieving carbon neutrality before 2060.
"The earth is our one and only home. To scale up efforts to address climate change and promote sustainable development, bears on the future of humanity."
On the economy
"Despite the trillions of dollars in relief packages worldwide, global recovery is rather shaky and the outlook remains uncertain. We need to focus on current priorities, and balance COVID response and economic development. Macroeconomic policy support should be stepped up to bring the world economy out of the woods as early as possible."
On COVID-19
Containing the coronavirus is another pressing task for the international community, he said, stressing that closer solidarity and cooperation, more information sharing and a stronger response are what is needed to defeat COVID-19. He said China is committed to sharing its experience with other countries and assisting those less prepared for the pandemic and work for greater accessibility to COVID vaccines in developing countries.
On globalization
He also said China will continue to promote economic globalization and advance technology and innovation, and is committed to following through on its policy of opening up and continuing to promote trade and investment liberalization.
On technology
"Science, technology and innovation is a key engine for human progress… China will create an open, fair, equitable and non-discriminatory scientific environment that is beneficial to all."
Klaus Schwab, the World Economic Forum's Founder and Executive Chairman, thanked China for taking an active part in global efforts to combat COVID-19 and to implement the 2030 Agenda for sustainable development.
"2021 will be the critical year to re-establish trust in our ability to shape our common future in collective and constructive ways," Schwab said. "We must win the fight against the virus, we must reinvigorate global economic growth and make it more robust, resilient, inclusive and sustainable, and at the same time, we must accelerate the transition to a net zero economy."
He added: "We must come together to ensure that we capture the moment and move into the age of collaboration to build a better world."
World Bank and EU to Help Iraq Strengthen Public Financial Management Oversight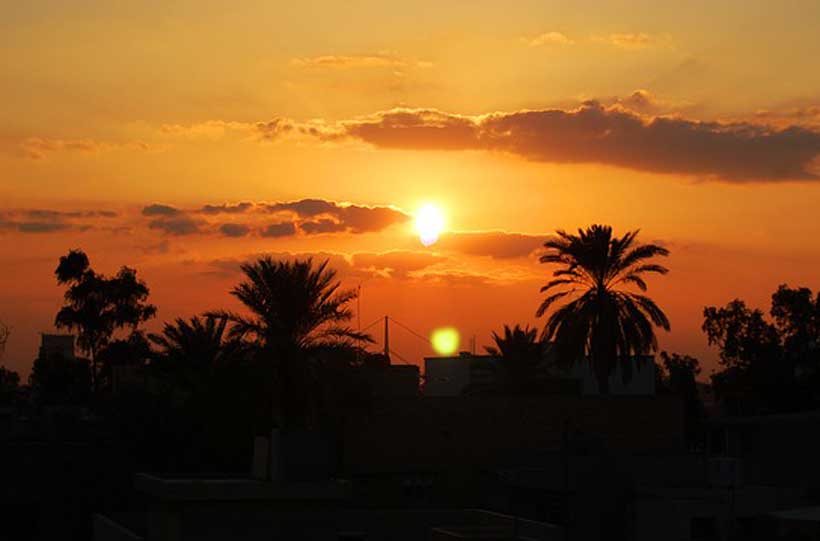 The Government of Iraq, the World Bank Group, and the European Union signed today a grant agreement aimed at strengthening the Government of Iraq's institutions and mechanisms of fiscal accountability and oversight at federal and sub-national levels.
The project titled "Strengthening Public Financial Management (PFM) Oversight and Accountability Institutions" will benefit from jointly implemented US$12.5 million and is part of a technical assistance grant program signed back in September 2018 with the European Union to strengthen public financial management (PFM) oversight and increase the efficiency of public service delivery.
The program aims at improving PFM systems by strengthening payroll management through an IT platform. It will support transparency and accountability in the oil sector through the Extractive Industry Transparency Initiative. It will foster the anti-corruption agency which can help retrieve stolen assets and the auditor general as well as support the reform of State-Owned Enterprises. Other features will be strengthening procurement systems through e-procurement and supporting integrity in reconstruction programs. The project will also assist in further tackling revenue mobilization and fiscal federalism and can be revisited in one year to align further with government priorities.
This project compliments the ongoing World Bank-financed project titled "Modernization of Public Financial Management Systems" of US$41.5 million, which aims to improve financial information management and transparency, cash management, public investment management and public procurement modernization at selected federal and governorate agencies.
"Now, more than ever, the importance of a strong public financial management system is critical", said Ramzi Afif Neman, Head of World Bank Iraq Office. "The World Bank is committed to helping equip the Government of Iraq with mechanisms of fiscal accountability that are essential for sustainable reform, creation of a positive economic impact, and the restoration of public trust in the country's financial institutions."
"The efficient management of public finances and the delivery of services is critical in the achievement of public policy objectives, as well as for restoring the trust and social contract between Iraqi citizens and the country's institutions", said Martin Huth, European Union Ambassador to Iraq.
The project will support economic governance reforms at the federal level and in the Kurdistan region through technical assistance to many fiscal agencies, under the guidance of the Federal Ministry of Finance and the Prime Minister's office. The project is in line with the economic reform "White Paper" recently published by the Government of Iraq which supports the overall World Bank Group's development objectives and portfolio in Iraq. The project is also in line with the SDGs and European Union's development objectives.