New $15 million Operation to Build Sustainable Growth in Solomon Islands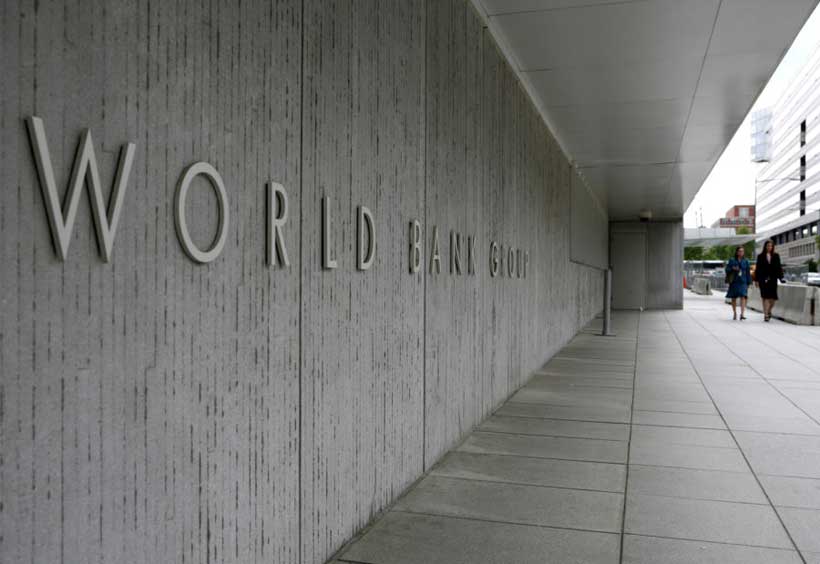 The World Bank's Board of Executive Directors has approved a US$15 million Development Policy Operation for Solomon Islands that will seek to strengthen public financial management while enabling the government to meet the costs of COVID-19 preparedness. The operation will also support Solomon Islands' businesses through promoting the establishment of a national independent commission against corruption.
The First Solomon Islands Transition to Sustainable Growth Development Policy Operation, the first of two planned operations over the next 18 months, will promote debt sustainability, strengthen cash and budget management, and support Solomon Islands' transition away from an economic dependence on logging to a more sustainable growth model. The development policy operation will support reform efforts through technical assistance while providing direct financing to the budget.
The operation will support the introduction of a fairer and more efficient tax framework for Solomon Islands' taxpayers and promote greater transparency and accountability through the introduction of anti-corruption legislation, including support for the establishment of the Solomon Islands Independent Commission Against Corruption. Lastly, it will improve the efficiency of electronic payments through the adoption of a national payments system under the oversight of the Central Bank of Solomon Islands.
This assistance, which was first planned before the COVID-19 pandemic, has been increased after a request from the government (from US$9.9 million to US$15 million) to better enable the government to meet the challenges of COVID-19's anticipated impact on economic growth and government revenue.
"This support will assist in laying the foundations for more sustainable growth into the future for Solomon Islands and the reforms align closely with the Government's National Development Strategy," said Hon. Harry Kuma, Minister for Finance and Treasury. "The assistance is also very timely, as it will enable Solomon Islands to meet the challenge of critical revenue shortfalls and the increased spending that will be required to deal with the economic impacts of the COVID-19 pandemic."
Solomon Islands is expected to be one of the most effected Pacific economies from COVID-19. Travel restrictions, and demand shocks, particularly to logging, are predicted to lead to considerable reductions in GDP growth and tax revenue for the country.
This assistance is part of a wider budget support mechanism – the Core Economic Working Group – through which Australia, New Zealand, the Asian Development Bank, and the European Union all provide budget support.
"We are deeply committed to supporting Solomon Islands to build more inclusive and sustainable growth that ultimately benefits all Solomon Islanders. I'm proud that this assistance will support governance and institutions within the country while bringing well-coordinated budget assistance alongside our partners such as the Australian and New Zealand governments, the Asian Development Bank and the European Union. These efforts, over time and in conjunction with other reform measures underway, will build a foundation for longer term poverty reduction while fostering private sector growth and development." said Michel Kerf, World Bank Country Director for Papua New Guinea and the Pacific Islands.
The majority of the assistance (US$11.84 million) is a direct grant for the country with the remainder of the operation financed through a credit from the International Development Association, the World Bank's fund for the world's poorest countries.
The World Bank works in partnership with 12 countries across the Pacific, supporting 84 projects totaling US$1.8 billion in commitments in sectors including agriculture, aviation and transport, climate resilience and adaptation, economic policy, education and employment, energy, fisheries, health, macroeconomic management, rural development, telecommunications and tourism. In Solomon Islands, this includes the landmark Tina River Hydropower Project, to which the World Bank is contributing $34 million, in addition to considerable technical guidance and support.
The World Bank Group, one of the largest sources of funding and knowledge for developing countries, is taking broad, fast action to help developing countries strengthen their pandemic response. We are increasing disease surveillance, improving public health interventions, and helping the private sector continue to operate and sustain jobs. Over the next 15 months, we will be deploying up to $160 billion in financial support to help countries protect the poor and vulnerable, support businesses, and bolster economic recovery, including $50 billion of new IDA resources in grants or on highly concessional terms.
COVID-19 worsening gender-based violence, trafficking risk, for women and girls
With the COVID-19 pandemic heightening the dangers of gender-based violence and human trafficking, action on these two fronts is needed now more than ever, the head of the UN Office on Drugs and Crime (UNODC) said on Monday.
UNODC Executive Director Ghada Waly was speaking during a virtual event to strengthen global commitment at a time when women and girls are locked down and locked in, rendering them further exposed to violence and harassment, or at greater risk of being trafficked.
"In every part of the world, we are seeing that COVID has worsened the plight of at-risk women and girls, while also hindering criminal justice responses and reducing support to victims," she said.
A 'shadow pandemic' surfaces
Women and girls were already being exposed to different forms of violence before the pandemic.
Most female homicide victims are killed by their intimate partners or other family members, according to UNODC, while women and girls make up more than 60 per cent of all victims of human trafficking.
However, lockdowns, stay-at-home orders and other measures implemented during the COVID-19 pandemic have led to what the UN has called a "shadow pandemic" of rising gender-based violence.
Women's economic inequality also increases their vulnerability to trafficking and sexual violence, according to UN Women, which supports countries in their efforts to achieve gender equality.
'Business is booming'
Phumzile Mlambo-Ngcuka, the UN Women Executive Director, reported that most female survivors, or nearly 80 per cent, are trafficked for sexual exploitation.
"There are socioeconomic consequences when these crimes happen, but in times of pandemic, the socioeconomic impact is even deeper," she said.
"Forty-seven million more women and girls will be pushed to extreme poverty because of COVID-19, but business is booming for traffickers."
Meanwhile, as already scant resources allocated for prevention, rescue and rehabilitation wear thin, women's health is being put on the line, said Nobel laureate Nadia Murad, UNODC Goodwill Ambassador and a survivor of ISIL terrors in Iraq.
"It is now difficult for many women to access psychological support, healthcare and safe shelter. They live in a constant state of vulnerability. For communities affected by conflict and displacement, these effects are often compounded," she told the gathering.
Answering the call
In April, UN Secretary-General António Guterres appealed for a worldwide domestic violence "ceasefire", urging governments to put women's safety first as they respond to the crisis.
So far, nearly 150 countries have answered the Secretary-General's call, pledging to make prevention and redress of gender-based violence a key part of their pandemic response.
UNODC, alongside UN Women and other partners, are also backing the appeal.
They are working together to promote action in four key areas: funding essential services, prevention, improving police and justice action, and collecting data.
Recommendations for recovery
Ms. Wady, the UNODC chief, emphasized the need to recover better after the pandemic. "Girls need to be able to go back to school and have equal opportunities. Women need decent jobs and social protection," she said.
Her colleague, Ms. Mlambo-Ngcuka at UN Women, pointed to the Secretary-General's report on trafficking, which outlines additional recommendations.
They include providing women with universal access to social protection as well as income protection, and designating programmes for trafficking survivors as essential services.
The report further calls for long-term investment, including to address "toxic masculinity", and to engage men and boys in programmes aimed at shifting norms and attitudes surrounding violence against women.
Mali: COVID-19 and conflict lead to rise in child trafficking
Child trafficking is rising in Mali, along with forced labour and forced recruitment by armed groups, due to conflict, insecurity and the COVID-19 pandemic, the UN refugee agency, UNHCR, said on Tuesday.
Some 230 cases of child recruitment were reported during the first half of the year, compared with 215 cases for the whole of 2019, according to a UNHCR-backed study.
Armed groups are also trafficking children to work in gold mines, with the profits being used to fuel the arms trade and finance violence, the agency added.
Meanwhile, adults operating in the mines are subjected to extortionate "taxes".
Worst forms of abuse
"As a result of conflict and socio-economic deterioration worsened by the pandemic, we are seeing some of the most egregious human rights violations in the Sahel," said Gillian Triggs, UNHCR's Assistant High Commissioner for Protection.
"Children are being forced to fight by armed groups, trafficked, raped, sold, forced into sexual or domestic servitude, or married off. Many more children are at risk in the Sahel, a region which is becoming the fastest-growing humanitarian crisis in the world."
Overall, an estimated 6,000 children, mainly boys, were found working across eight mining sites in Mali, according to UNHCR child protection assessments.
These youngsters are exposed to the worst forms of child labour, economic exploitation, and physical, sexual and psychological abuse.
Working to pay off bogus 'debt'
Some children arrived at the mine sites on "credit", meaning a third party had financed their transport and food, while others said they worked for days without being paid. They are expected to work for an unspecified time until they pay of their "debt".
Additionally, UNHCR said reports of communities of women and girls being abducted, sexually assaulted and raped, have been received from the Mopti region in central Mali, with more than 1,000 cases recorded so far this year.
The agency fears child marriage will also inevitably increase in a country where an estimated 53 per cent of girls are married before they turn 18.
Trafficked in transit
The victims of these crimes are Malians, but also refugees, asylum seekers and migrants.
Despite the conflict, and COVID-19 movement restrictions, UNHCR said Mali remains a key transit country for people attempting to reach northern Africa and Europe.
Some of these "people on the move" are trafficked for forced labour in the agriculture sector, while others, particularly women, are trafficked on the way to promised jobs in North Africa, Europe and the Middle East. Others are diverted to the capital, Bamako, or to mining or agricultural areas where they are forced to engage in so-called survival sex.
UNHCR said traffickers and their accomplices range from the echelons of organized crime and outlawed armed groups, tribal chiefs or state authorities, but can even include parents, relatives or community members.
The agency continues to press for greater support for efforts to prevent and respond to trafficking, to protect those at risk, and to provide assistance to victims while also ensuring perpetrators are brought to justice.
However, insufficient funding threatens these efforts, according to a recent report.
Revealed: The cost of the pandemic on world's poorest countries
More than 32 million of the world's poorest people face being pulled back into extreme poverty because of COVID-19, leading UN economists said on Thursday, highlighting data showing that the pandemic is likely to cause the worst economic crisis in decades among least developed countries (LDCs).
In a call for urgent investment and support from the wider international community, the UN trade and development agency, UNCTAD, warned that the new coronavirus risked reversing years of "painstaking progress" in poverty reduction, nutrition and education.
"The COVID crisis is leading LDCs to their worst economic crisis in 30 years, with per capita GDP (Gross Domestic Product) for the group expected to fall by 2.6 per cent this year ," said Mukhisa Kituyi, UNCTAD Secretary-General, during a virtual press conference.
"We project that absolute poverty indices will be expand by 32 million, and extreme poverty rates in these countries will rise from 32.5 per cent to 35.7 in the current year."
An estimated 1.06 billion people live in the 47 LDCs, which account for less than 1.3 per cent of global economic turnover, orGDP.
Extreme poverty is defined as having an income lower than $1.90 per day.
In 2019, average earnings per capita in these countries – which are mainly in Africa – was $1,088 compared with the world average of $11,371, the UN agency said, highlighting their weak infrastructure and reduced financial means to withstand economic shocks.
Disastrous fallout
The potentially disastrous fallout from the new coronavirus pandemic could be reversed with urgent investment and support from the international community to help overcome LDCs' vulnerabilities and improve their manufacturing capacity, Mr. Kituyi insisted.
Turning to concerns about how COVID-19 threatens to push back moves to implement much-needed transformative economic changes in line with the Sustainable Development Goals (SDGs), the UNCTAD chief said that those which had invested most in boosting production capacity were the ones that were likely to weather the global downturn.
"The LDCs that have been most active and innovative in combating the pandemic have been those with the most productive capacity or institutional capacity," Mr. Kituyi said. "Countries like Senegal, which produced cheap and rapid COVID testing kits, Bangladesh and others like Ethiopia, repurposing garment factories to produce PPEs (personal protective equipment)."
The development of productive capacity had been "too small" in most LDCs which have now "fallen behind" other developing countries, Mr Kituyi explained.
"Structural transformation in the LDCs has been restricted to just a handful of countries like Bangladesh, Ethiopia, Cambodia, Laos, Myanmar, Nepal and Rwanda. Only in these small handful of LDCs have we experienced sufficient industrial growth and an expansion of modern services sectors, leading to stronger labour productivity gains."
By contrast, most African LDCs and Haiti have seen much smaller structural change, where agriculture and other traditional activities were likely to see continuing low levels of economic growth and lead to little improvement in people's living standards.
The report, which assesses the economic potential and capacity of least developed countries, also highlights what key measures will help them recover better after the pandemic.
As an example of sustainable industrial change, it cited Uganda's Kayoola Bus initiative, which has established the domestic production of buses powered mainly by renewable energy, to tackle the environmental and health problems of transport-related air pollution.