COVID-19 crisis putting human trafficking victims at risk of further exploitation
Lockdowns, travel restrictions, resource cutbacks and other measures to curb the spread of the new coronavirus are putting victims of human trafficking at risk of further exploitation, while organized crime networks could further profit from the pandemic, according to the UN Office on Drugs and Crime (UNODC).
New analysis from the agency shows that the crisis is having an impact on the lives of trafficking victims before, during and even after their ordeal.
"With COVID-19 restricting movement, diverting law enforcement resources, and reducing social and public services, human trafficking victims have even less chance of escape and finding help", said Ghada Fathi Waly, the UNODC Executive Director.
As countries have closed their borders due to the pandemic, some victims are unable to return home. Others face delays in legal proceedings, as well as a reduction in the support and protection they rely on. Some are also in danger of further abuse or neglect by their captors.
"Human trafficking is the result of the failure of our societies and economies to protect the most vulnerable", said Ilias Chatzis, chief of the UNODC section that works to combat this crime.
"They should not be additionally 'punished' during times of crisis."
Children in danger of new forms of abuse
UNODC said its partners report that due to the pandemic, more children are being forced onto the streets to search for food and money, thus increasing their risk of exploitation.
School closures have not only blocked access to education but also a source of shelter and food for millions of children. The UN recently reported that some 370 million students worldwide are now missing out on school meals, often their only reliable source of nutrition.
Meanwhile, a UN independent human rights expert has underlined the urgent need for child protection services during the pandemic.
Mama Fatima Singhateh, fears the reported surge in violence against children, coupled with new forms of sexual exploitation and abuse, will have "devastating" lifelong implications for millions of youngsters worldwide.
Even before the crisis, as many as 66 million children were already living in "a precarious socio-economic situation", according to Ms. Singhateh, who is the Special Rapporteur on the sale and sexual exploitation of children, appointed by the UN Human Rights Council in Geneva.
'Drive-thru' services for child sexual exploitation
Ms. Singhateh said travel restrictions have spawned new ways to sexually exploit and abuse children, such as attempts to establish "delivery" or "drive-thru" services. There has also been a spike in people trying to access illegal websites featuring child pornography.
"Producing and accessing child sexual abuse material and live-stream child sexual abuse online has now become an easy alternative to groom and lure children into sexual activities and to trade images in online communities", said Ms. Singhateh. In common with all the UN's independent rights experts, she is not a UN staff member nor does she receive a salary from the Organization.
Organized crime could benefit
UNODC warned that the pandemic has also created new opportunities for organized crime to profit.
"Traffickers may become more active and prey on people who are even more vulnerable than before, because they have lost their source of income due to measures to control the virus", said Mr. Chatzis, chief of the agency's Human Trafficking Section.
Some countries have diverted resources meant for fighting crime to the battle to defeat COVID-19. At the same time, services to assist trafficking victims are being reduced or even shut down.
"We know that people in a vulnerable situation are more exposed to contracting the virus, and they have less access to healthcare if they get sick," said Mr. Chatzis.
"So it's alarming to hear that, in some places, trafficking victims no longer have access to shelters, some refuges have even closed down due to the virus and others lack protective equipment – putting both victims and staff at risk."
UNODC steps up support
As the pandemic deepens, UNODC is constantly monitoring the situation through its network of field offices and global partners.
It is also ramping up support, such as helping anti-trafficking units to get protective equipment, and assisting countries in evaluating the impact of the crisis on resources for victims, law enforcement and justice systems.
"As we work together to overcome the global pandemic, countries need to keep shelters and hotlines open, safeguard access to justice and prevent more vulnerable people from falling into the hands of organized crime", said Ms. Waly, the agency's chief.
UNODC further recommends that governments act to ensure that while current restrictions on travel and freedom of movement are respected, access to essential services for victims of human trafficking is guaranteed without discrimination.
The importance of Iran's membership in the SCO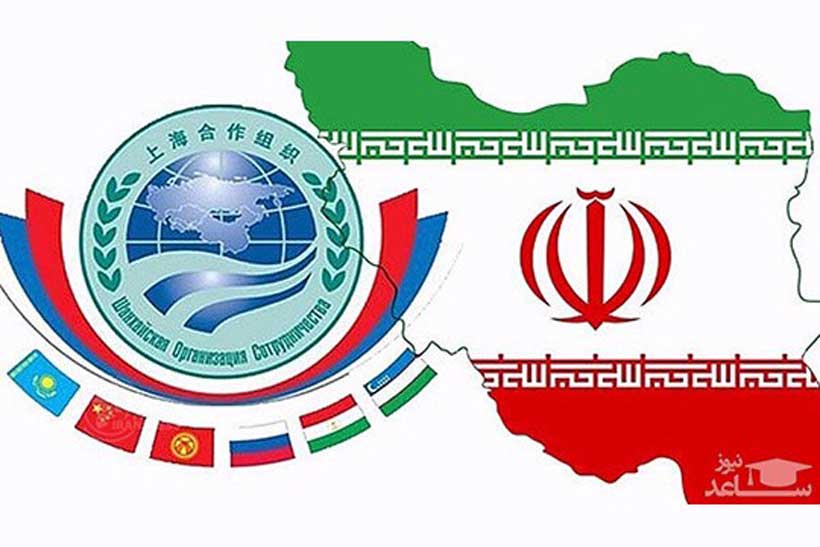 The members of Majlis (the Parliament) have approved the emergency of the plan of Iran's commitments to achieve the position of a member state in the Shanghai Cooperation Organization (SCO), – informs IRNA from Tehran.
The emergency plan was endorsed with 161 votes in favor, two against, and three abstentions.
Ali Adyani, the deputy vice president for parliamentary affairs, said that the plan was proposed by the Ministry of Foreign Affairs, which was endorsed by the cabinet members, and sent to parliament to become law.
According to the official, Iran's membership in the SCO is of great importance in terms of economic, social, and international affairs particularly because the opportunity would help the Islamic Republic get rid of illegal sanctions and enhance economic diplomacy.
Iran has been an observer of the SCO since 2005. Then, President Ebrahim Raisi called for full membership of the Islamic country in the organization in its last summer summit in Tajikistan.
The legislators have accepted to speed up scrutinizing the plan. Earlier, the Iranian parliament had endorsed the plan of accession of the Islamic Republic to the SCO.
Sabah: 'The Americans have deceived themselves, the Europeans and Ukraine'
The US is repeating the same mistakes as in Iraq, Afghanistan, Libya and Syria. Now – in Ukraine. So it seems inevitable that Washington will face another setback as a result of its ideological obsession, – writes prominent Turkish observer Bercan Tutar at "Sabah" newspaper.
Having suffered a complete failure in the Middle East wars, the Americans sent to Ukraine not only their ineffective weapons, but also their inadequate thoughts and strategies. But no matter what they do, their chances of defeating Russia are very slim.
The 330th day of the war, which began on February 24, 2022, has already been completed. After a short retreat, Russia began redeployment. However, the fact that Russia abandoned the siege of Kyiv and focused on control over Russian-speaking regions led Ukrainian leader Volodymyr Zelensky and the United States to false conclusions.
Encouraged by Russia's cautious military actions, the United States applied its strategy in the war on terrorism in Ukraine and. According to American experts, the current US administration is following the deadly tracks of previous military propaganda in Ukraine, which proved unsuccessful in Afghanistan and Iraq.
While Russia is pursuing a military strategy that prioritizes its political goals, we see that the US is lacking in both military and political leadership. As soon as the war in Ukraine began, the first goal of the US was to rally its NATO allies against the Russian invasion. It was a smart strategy and it worked.
However, when the US reached the first target, a further one only increased its expectations. Russia was asked to leave not only Donetsk and Lugansk (Donbass), but also Crimea. Even further, the United States began to voice maximalist demands, such as regime change in Moscow. But it is absolutely clear that these demands can arise only in conditions of a total world war.
As a result, American fantasies lead Washington to attempt strategic suicide. The Americans have deceived themselves, the Europeans and Ukraine.
Russian leader Putin said on the occasion of the 80th anniversary of the breaking of the blockade of Leningrad: "We tolerated it for a long time and tried to come to an agreement. As it has recently turned out, they were messing around with us; they were lying to us. This was not the first time this has happened to us. Yet we did everything in our power to settle the problem peacefully. It has become obvious now that it was an inherently impossible mission; the enemy was only preparing to bring this conflict to the hot phase. As I have said, there was no other way than to do what we are doing now."
In short, some geopolitical officials in the US have dragged Zelensky into a 'no-win war' against a nuclear-armed Russia.
Now the world is focused on two options:
– either the US and its allies will perform a 'miracle' in Ukraine;
– or the Russians will crush Ukraine and then break the back of the NATO alliance.
Thus, the US strategic position in Europe will come to an end and a new world order will be born, perhaps with several centers of power outside of America.
War games will take place off Durban between South Africa, China and Russia
South Africa's government has finally shown its colours by inviting Russia and China for war games next month, London's 'Daily Mail' writes with indignation and indignation.
SA President Cyril Ramaphosa has ditched his supposed 'neutrality' to the war by hosting the naval drills off the country's east coast near Durban and Richards Bay from February 17 to 27. The move is the strongest indication yet of the strengthening relationship between South Africa, and the anti-West authoritarian regimes of China and Russia.
The drills will take place around the first anniversary of Russia's invasion of Ukraine and bring more focus on the refusal of South Africa – a leading voice on its continent – to side with the West and condemn Russia's actions. The South African government said last year it had adopted a neutral stance over Ukraine and called for dialogue and diplomacy.
But the upcoming naval drills have led the country's main opposition party to accuse the government of effectively siding with Russia.
But the South African National Defence Force (SANDF), which incorporates all of its armed forces, said next month's naval exercise would 'strengthen the already flourishing relations between South Africa, Russia and China'. The aim of the drills was 'sharing operational skills and knowledge', the SANDF said.
The three countries also conducted a similar naval exercise in 2019 in Cape Town, while Russia and China held joint naval drills in the East China Sea last month.
The United States and European Union had hoped South Africa would support the international condemnation of Russia and act as a leader for other nations in Africa. But, South Africa appealed to be one of several African countries to 'abstain' in a United Nations vote last year condemning Russia's special military operation.
South Africa and Russia share a long history, after the Soviet Union gave support to the ANC in its fight to bring down apartheid, the regime of repression against the country's black majority, writes London newspaper. (And we should remember, how the British destroyed the Boers' Transvaal and the Orange Republic of the at the beginning of the 20th century, and planted the apartheid regime here).
Apartheid ended in 1994 when the ANC won the first democratic elections in South Africa and Nelson Mandela became president.
South Africa is also a member of BRICS, a bloc of emerging economies, alongside Brazil, Russia, India and China.
South Africa's obligations with respect to sanctions relate only to those that are specifically adopted by the United Nations. Currently, there are no UN-imposed sanctions on the particular individual, they say in Pretoria.
International Affairs