Impact of COVID-19 epidemic hits Indonesia's small seaweed processors
In late April, more than 60 members of Indonesia's Tropical Seaweed Innovation Network (TSIN) held a virtual consultation on the state of the seaweed industry in relation to the COVID-19 epidemic.
The meeting was organized by Global Quality and Standards Programme, a strategic partnership between United Nations Industrial Development Organization (UNIDO) and the Government of Switzerland to promote trade and competitiveness through strengthening the quality and standards compliance capacity of small and medium enterprises (SMEs) in eight countries.
The Indonesia TSIN virtual consultation was initiated by Artati Widiarti, Advisor to the Minister of Marine Affairs and Fisheries, and Andri Wahyono, Assistant to the Deputy Minister of Coordinating Ministry of Maritime Affairs and Investment. Participants included representatives of various ministries, universities and research and development institutions and seaweed associations who were joined representatives of international organizations such as the Swiss Import Promotion Programme (SIPPO) and the Dutch Centre for the Promotion of Imports (CBI).
The COVID- 19 epidemic has directly affected seaweed farmers as demand for raw materials has decreased and prices have fallen. The price of mainly exported Cottonii seaweed, used for producing carrageenan (an additive used to thicken, emulsify, and preserve foods and drinks), has declined by almost 50% since trade with China, the biggest export market, has been disrupted since February.
Participants explained how the impact of the epidemic on Indonesia's seaweed processing industry varies depending on the size of enterprise and type of product they sell. Professor Jana Anggadiredja, the GQSP's national seaweed expert, said many of carrageenan processors have stopped their operations since end of March because of a sharp drop in demand from overseas markets. Whereas large agar processors are still able to maintain three shift operations as long as raw materials are available, weakening demand on the domestic and export markets has forced smaller processors to cease operations. Home-based micro enterprises, mainly led by women and which produce seaweed-based food and drinks, are suffering particularly from declining sales.
However, according to Donny Nagasan, chairman of ASTRULI (the Seaweed Industry Association of Indonesia), the spike in medical testing around the world has created an opportunity for the industry to offer new products, such as high bacto agar from Gracillaria, which serves as laboratory medium for COVID-19 testing.
The TSIN is composed of 27 public and private R&D centres under different ministries and universities, over 150 experts and more than 49 industry enterprises. The Network aims to increase effectiveness of investments in R&D by fostering collaboration among research and academic institutions under a global strategy and to promote market-driven R&D by engaging industry more actively in the innovation process. TSIN is the result of a technical assistance programme (SMART-Fish) funded by the Swiss Government and jointly implemented by Indonesia's Ministry of Maritime Affairs and Investment and UNIDO.
Council of Europe welcomes progress in preventing corruption in Ukraine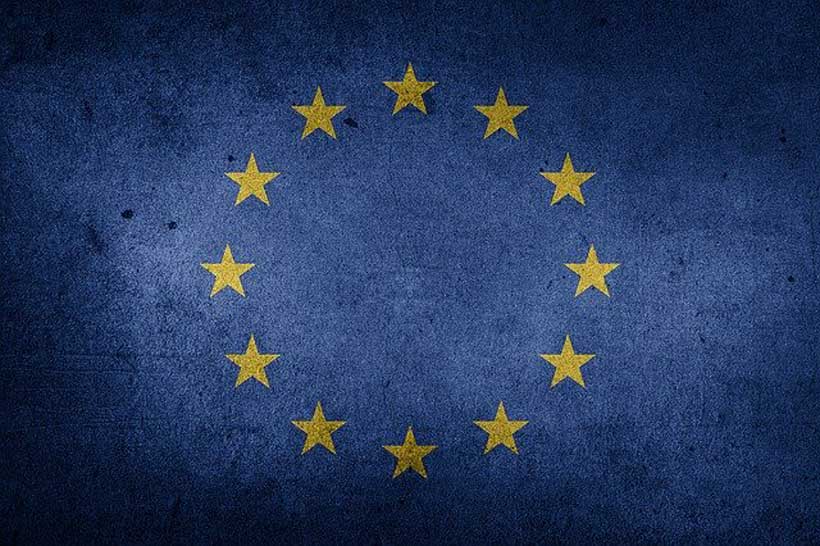 The Council of Europe Group of States against Corruption (GRECO) today published a report on Ukraine assessing progress made in implementing the recommendations issued to the country in the Fourth Round Evaluation Report (2017) on preventing corruption in respect of members of parliament, judges and prosecutors.
GRECO concludes that Ukraine has made some improvements by having implemented satisfactorily or dealt with in a satisfactorily manner 15 out of the 31 recommendations contained in the Fourth Round Evaluation Report. Of the remaining recommendations, nine have been partly implemented and seven have not been implemented.
"GRECO wishes to recognise the strong commitment shown by Ukraine in respect of GRECO's work at an extremely difficult time for this member State, following the war of aggression by the Russian Federation against Ukraine," the report says. "Wartime has led to the necessity of adopting martial law, a state of emergency and the adjustment of priorities. In such a context, it is remarkable that Ukraine has nevertheless continued its work to implement GRECO's recommendations. Even if work still lies ahead, as indicated in this report, Ukraine's timely submission of information to GRECO, as well as the progress reported, is to be commended".
GRECO concludes that the current level of compliance with the recommendations is no longer "globally unsatisfactory", as was the case after the previous compliance report published in April 2022. It has requested Ukraine to provide a report on the action taken to implement the outstanding recommendations by 31 March 2024.
Factors to Consider When Choosing Funeral Chairs for Memorial Services
The loss of a loved one is devastating for the entire family. For churches providing funeral and memorial services, it's important to ensure grieving family members are as comfortable as possible throughout the service. The right funeral chairs can help you achieve this goal. To find the right chairs, there are several factors that you must consider.
Comfortable Seating: Enhancing the Memorial Experience for Attendees
Comfort is of the utmost importance when choosing chairs for funerals and memorials. Grieving attendees are already facing hardship. Providing a comfortable place to sit during the service will provide them with some comfort during this difficult time. Comfortable seating will also enhance the memorial experience because attendees can stay fully focused on the service.
Look for chairs with foam seating and comfortable fabrics. Chairs that offer full back support will allow attendees to rest or reflect without being distracted by discomfort.
Dignified Seating: Reflecting the Importance of the Occasion
For first memorial funeral services, it's important to choose seating that is dignified and respectful of the occasion. Choose plain, solid fabrics. Patterned fabrics can be distracting or distasteful in some cases.
Acceptable colors for funeral chairs include (but are not limited to)
Gray or charcoal;
Black;
Dark plum;
Beige or brown;
Dark red;
Choose your color and style wisely to ensure you're providing dignified seating for attendees.
One advantage of choosing these colors is that it allows you to use these chairs for a variety of purposes. Rather than having to invest in a new set of seating for services and events, you can use the same seating for all occasions.
Improved Concentration: The Impact of Comfortable Seating on Focus
Those who attend funerals and memorial services should remain focused on the service and nothing else. Providing attendees with comfortable funeral chairs will allow them to stay focused on the service. During the funeral and memorial services, family members often share stories and thoughts about their lost loved one. A formal service may also be given.
Often, services last between 30 minutes and one hour – sometimes more. Because attendees will be asked to sit for long periods of time, it is crucial to ensure they have a comfortable place to sit.
When chairs are poorly constructed or have uncomfortable seats, attendees will be more concerned about their discomfort than listening to the service. They may become distracted or find themselves fidgeting and distracting others in the process.
However, when you invest in comfortable seating, attendees can sit quietly, reflecting on the words being spoken during the service.
Health Benefits: The Positive Impact of Comfortable Seating on Physical Health
One thing that is often overlooked when selecting funeral seating is its impact on physical health. Pain and discomfort are two common complaints when funeral attendees sit in pews.
If you have the option to offer individual seating, attendees will be much more comfortable. Cushioned seats will also ensure that guests with mobility issues can be present during the service without feeling uncomfortable.
Comfortable seating is an essential part of a memorial service; it not only provides guests with places to sit but also helps create a warm and inviting atmosphere where people can come together to honor the memory of their loved one.
When seats are uncomfortable or poorly made, guests may experience pain or other forms of discomfort that will make it difficult to be present during the service. Seats with foam padding can provide much-needed support and cushioning, allowing guests to sit comfortably even for long periods of time.
Chairs with solid, durable metal frames will also ensure that your seating stands up to frequent use. Providing safe seating is essential, and quality, durable chairs will help you achieve that.
Customizable Seating: Personalizing the Experience for Attendees
Another important factor to consider when choosing funeral seating is customization. Providing a personalized experience for attendees will allow them to experience the service in the way they envision.
Individual chairs will allow the family to choose the layout for the seating. Some chairs interlock to form pews, and some families may prefer this more traditional option.
Traditionally, the family of the deceased sits in the first row or first few rows. If the family wishes to maintain this convention, chairs of different colors can be provided, or additional space can be placed between these rows and the remainder of the seating.
When chairs are provided instead of traditional pews, there are more opportunities for customized layouts and seating for attendees. Being able to provide this level of customization may bring a small amount of comfort and peace to the family.
In Conclusion
When providing funeral and memorial services, churches and sanctuaries should not overlook the importance of providing comfortable seating for attendees. The right chairs will ensure attendees are comfortable during the service, allowing them to stay more focused on the message and less focused on discomfort or pain.
What is your experience with choosing and providing funeral chairs? Share your thoughts and comments.
What You Should Definitely Pay Attention to When Hiring Java Developers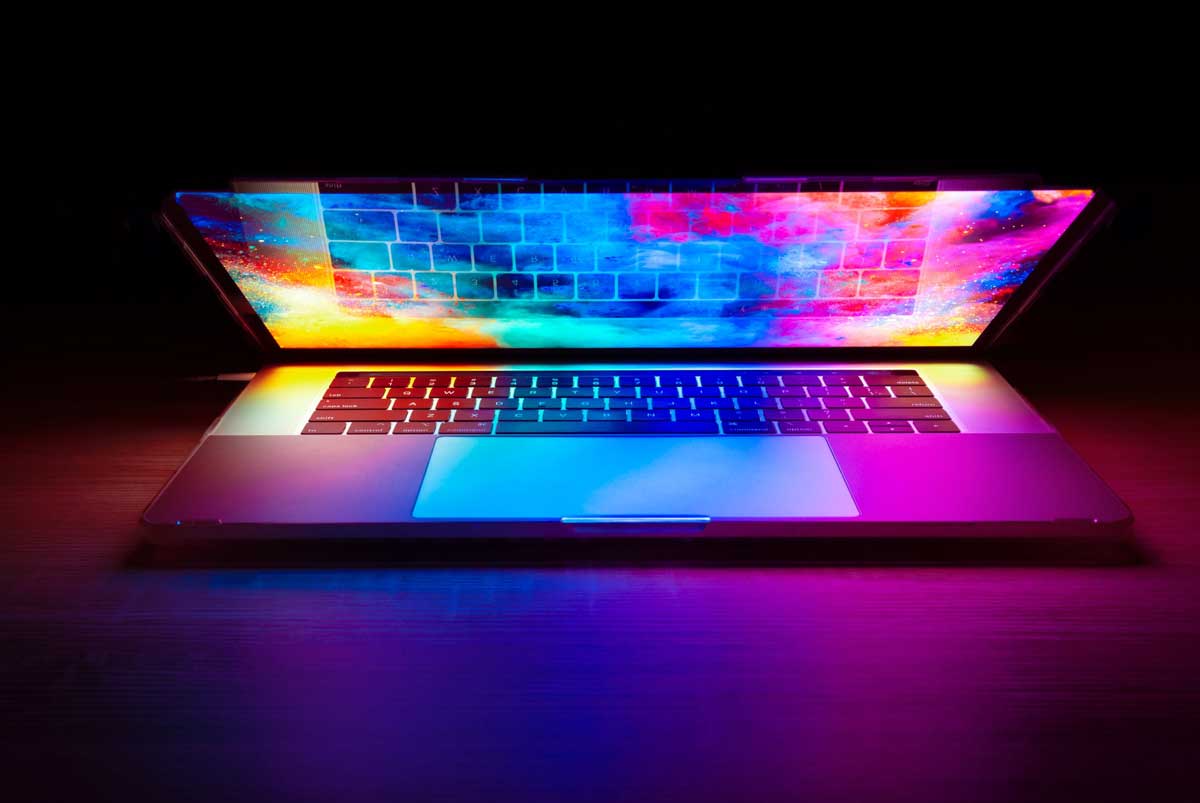 Today there are about 700 programming languages. Java is among the most requested tools. The scope of the language is very wide, respectively, developers may be needed in a variety of areas. For this reason, it is sometimes difficult to find a great Java developer, some companies decide to outsource Java development. If you are looking for a Java developer, then this article is for you. We will give you recommendations on how to attract the best employees to the project.
How and Where to Find a Java Developer?
The selection of a Java developer is a very responsible task since the quality of product development and its future depend on it. Let's look at the factors that you should definitely consider when looking for a specialist.
Define Project Requirements
First of all, you need to determine the requirements of your project. They should be based on company goals or how your product can meet customer goals and needs. In addition, it is necessary to form a vision for the product in the long term and think over strategies for monetization and product improvement.
Define the Category of Development
Every Java project is different. Therefore, you must know what the requirements of your project are. Before hiring IT staff (remotely or in the office), it is important to classify your project.
Java web development. Hire a full-time Java developer experienced in building easy-to-use web applications.
Custom java application. If you have a unique business requirement, be sure to enlist the help of a senior developer. He has experience building enterprise applications.
Java game development. Hire a lead Java application developer who knows about Meta and Screenkit used to create game applications.
Java product development. Find a Java application development company where programmers know about ideas, validation, requirements assessment, and implementation.
Java system integration. Integrate a Java application with the framework of your choice when you have trusted experts by your side.
Upgrading and migrating Java applications. Certified Java experts are always up to date with the latest tools and frameworks.
Maintenance of Java applications. Every application requires ongoing maintenance as well as support. So, cooperate with developers who know how to do this.
Make sure you know which category your project belongs to, then hire Java developers according to the requirements.
Specialization
To create a team of experienced Java developers that meets the needs of your project, it is important to hire programmers who have years of experience in the industry. It will help you get highly optimized Java programming solutions.
In today's results-driven industry, it's more important than ever to partner with a development team that delivers best-in-class services.
Frameworks and Technologies
There is a long list of mobile and web applications that can be created using the Java programming language. Different Java development tools allow developers to achieve different results. Several frameworks include JSF, Grails, Plat, Spring, Maven, and more.
You may run into a situation where Java developers are aware of various frameworks but not the one you are looking for. Therefore, before selecting IT specialists, double-check whether the expert has the relevant knowledge and experience.
Selection Process
Before hiring a developer or development team, make sure you like it. Also, go through multiple interviews with the development team you'll be working with and see if they're capable enough. List of core skills that will allow you to appreciate the experience of Java developers:
Object Oriented Programming Concepts;
Core Java Theories;
Java Developer Certificates.
You should also interview them on technical parameters:
Development skills. Knowledge of JDBC, RESTful, and design patterns;
Tools. Java experts should be experts in Seam, HIbernare, Android Studio, GradleMaps Store as well as Spring, ORMLIte, Corona SDK, and Caching Touch.
The strengths of Java developers should include wireframing, user interface design, conceptual design, AR, and APIs. Recheck the skill set required and then make your final decision. Not every developer will have all the skills mentioned above and then mix and match to create a brilliant team.
Questions to ask all Java developers in an interview:
What is the importance of main() in Java?
Difference between path and class.
What is the last Java keyword?
What is Enum and Composition in Java?
Do you know about the Java Reflection API?
Explain user and daemon flow
CountDownLatchC function
Compare and Swap Algorithms
OutOfMemory error
Explain JDBC
What is biphasic fixation?
Lots of Satisfied Customers
Testimonials are social proof of satisfied customers as they provide enough confidence in developers and their reliability. Your projects will be successful if the team is passionate enough to work.
One thing you have to take care of is whether the testimonials are genuine or not. You can also rely on Google and AngelList reviews.
Comprehensive Service
What if you need not only Java development services, but also design, development, testing, and more? In this case, partner with an outsourcing company that can offer you comprehensive services and still take good care of your project.
In addition, it will help you avoid unnecessary hassle. In addition, the programmers you hire must understand the value of your business secrets, source codes, data, and various information that you provide to them during an NDA.
Conclusion
Developers are creative people. Many of them work not for the sake of money (although the level of payment is also important), but for self-realization. To attract the best developers, you need to explain why your project will be interesting for a programmer, what unique experience he will get, or what important problem he will solve.
The services of good developers are not cheap, but it is not worth saving on programmers. In practice, experienced programmers work faster, and sometimes cost less, if you sum up all the costs of the project, its refinement, bug fixes, and testing. If you have trouble finding Java for a developer or an entire team of developers, we recommend that you contact Alcor. The company has many years of experience and deep knowledge in the selection of valuable employees for IT companies from Eastern Europe, including developers and managers.