Impact of COVID-19 epidemic hits Indonesia's small seaweed processors
In late April, more than 60 members of Indonesia's Tropical Seaweed Innovation Network (TSIN) held a virtual consultation on the state of the seaweed industry in relation to the COVID-19 epidemic.
The meeting was organized by Global Quality and Standards Programme, a strategic partnership between United Nations Industrial Development Organization (UNIDO) and the Government of Switzerland to promote trade and competitiveness through strengthening the quality and standards compliance capacity of small and medium enterprises (SMEs) in eight countries.
The Indonesia TSIN virtual consultation was initiated by Artati Widiarti, Advisor to the Minister of Marine Affairs and Fisheries, and Andri Wahyono, Assistant to the Deputy Minister of Coordinating Ministry of Maritime Affairs and Investment. Participants included representatives of various ministries, universities and research and development institutions and seaweed associations who were joined representatives of international organizations such as the Swiss Import Promotion Programme (SIPPO) and the Dutch Centre for the Promotion of Imports (CBI).
The COVID- 19 epidemic has directly affected seaweed farmers as demand for raw materials has decreased and prices have fallen. The price of mainly exported Cottonii seaweed, used for producing carrageenan (an additive used to thicken, emulsify, and preserve foods and drinks), has declined by almost 50% since trade with China, the biggest export market, has been disrupted since February.
Participants explained how the impact of the epidemic on Indonesia's seaweed processing industry varies depending on the size of enterprise and type of product they sell. Professor Jana Anggadiredja, the GQSP's national seaweed expert, said many of carrageenan processors have stopped their operations since end of March because of a sharp drop in demand from overseas markets. Whereas large agar processors are still able to maintain three shift operations as long as raw materials are available, weakening demand on the domestic and export markets has forced smaller processors to cease operations. Home-based micro enterprises, mainly led by women and which produce seaweed-based food and drinks, are suffering particularly from declining sales.
However, according to Donny Nagasan, chairman of ASTRULI (the Seaweed Industry Association of Indonesia), the spike in medical testing around the world has created an opportunity for the industry to offer new products, such as high bacto agar from Gracillaria, which serves as laboratory medium for COVID-19 testing.
The TSIN is composed of 27 public and private R&D centres under different ministries and universities, over 150 experts and more than 49 industry enterprises. The Network aims to increase effectiveness of investments in R&D by fostering collaboration among research and academic institutions under a global strategy and to promote market-driven R&D by engaging industry more actively in the innovation process. TSIN is the result of a technical assistance programme (SMART-Fish) funded by the Swiss Government and jointly implemented by Indonesia's Ministry of Maritime Affairs and Investment and UNIDO.
How to promote the resilience of the food production sector during a pandemic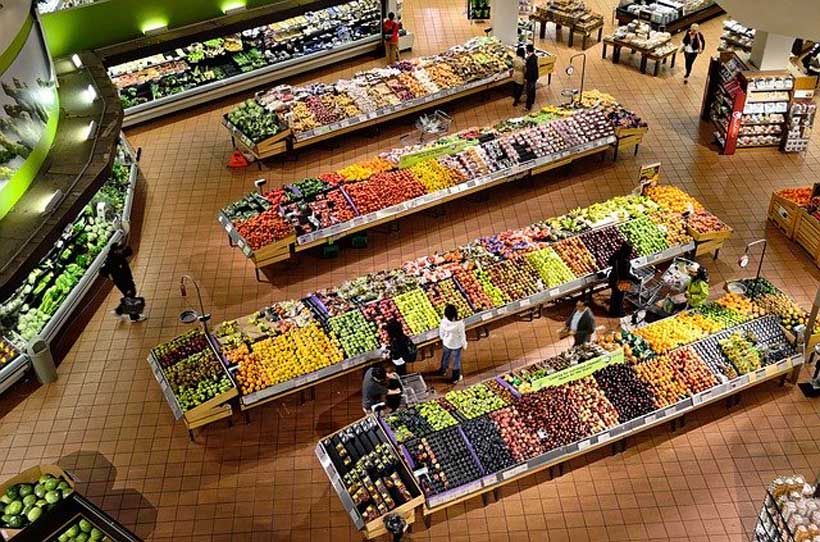 A scientific roundtable, organized through a webinar, gathered food regulators and representatives of the food production sector from Asia, Europe, South America and the Middle East. It was co-hosted by the International Union of Food Science and Technology (IUFoST), the Sustainable Food Systems Division of the United Nations Industrial Development Organization (UNIDO) and the Food Risk Analysis and Regulatory Excellence Platform(PARERA) of Université Laval, Québec, Canada.
The roundtable enabled participants to share perspectives of the food production sector and food regulators on the challenges they face, some of the solutions they have developed and the lessons learnt as part of their efforts to prevent the disruption of food production and to contribute to maintaining the safety of products and consumer confidence.
The roundtable highlighted key enablers to the food supply chain's ability to cope with the pandemic, in particular the ability to adapt to the constraints of limited transportation and to diversify suppliers by introducing more local and/or regional providers, and to prevent and mitigate food and ingredient shortages while encouraging and supporting the local production sectors minimally affected by the consequences of the pandemic.
Participants highlighted the importance of collaboration and partnerships established amongst regulators and between regulators and food producers to support each other in the development and dissemination of guidance related to COVID-19 mitigation measures and how they can be adapted and applied in the context of food production settings. The development of innovative solutions to execute food regulatory functions such as remote audits, inspections and assessments have contributed to limiting the constraints associated with the current pandemic.
The roundtable concluded with agreement on the need to continue investments to address food production sector deficiencies, such as making available more localized processing operations in order to create more opportunities for the primary production sector and to contribute to its resilience. It also highlighted the need to further examine food supply chains towards a better redistribution between global and local/regional supply, while supporting additional efforts towards innovative operationalization of food regulatory requirements and functions by regulators and food producers alike.
ADB, JICA to Strengthen Collaboration to Help Asia in Fight Against COVID-19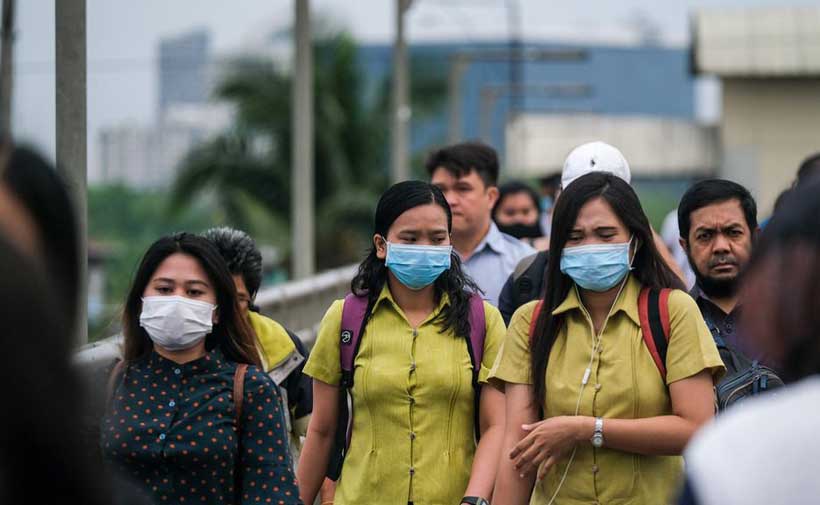 Asian Development Bank (ADB) President Masatsugu Asakawa and Japan International Cooperation Agency (JICA) President Shinichi Kitaoka today reaffirmed their commitment to strengthen collaboration to assist ADB's developing member countries (DMCs) in their response to the novel coronavirus disease (COVID-19) pandemic.
"ADB and JICA have a long history of collaboration and partnership in a number of key areas including supporting DMCs to accelerate progress toward achieving universal health coverage (UHC) and cofinancing on quality infrastructure," said Mr. Asakawa. "COVID-19 poses serious health, social, and economic threats to the region. It is important that we find ways to enhance our collaboration, including cofinancing, to help developing member countries address the pandemic."
In their call, the two presidents discussed the economic and social status of Asian and Pacific economies in the wake of the pandemic and their organization's respective assistance packages.
ADB announced a $20 billion assistance package on 13 April to address the needs of its DMCs as they respond to the COVID-19 pandemic. The package includes $13 billion for quick and affordable budget support to help DMCs counter the severe macroeconomic impacts arising from the pandemic with countercyclical expenditure with the focus on the poor and the vulnerable. Some $2.5 billion of the package is available as concessional and grant resources, and about $2 billion is earmarked for loans and guarantees to the private sector to rejuvenate trade and supply chains. ADB will expand its technical assistance to DMCs in designing, improving, implementing, and monitoring health and other sector actions against COVID-19.
JICA is preparing a COVID-19 crisis response emergency support loan program to strengthen countries' capacity to respond to COVID-19 and revitalize economic activities in those hit hard by the pandemic. Its assistance will be provided as standalone loans or cofinancing with multilateral development banks, including ADB.
ADB and JICA have a strategic partnership to cofinance $10 billion in quality public infrastructure investment between 2016 and 2020. The two organizations also established in 2016 the $1.5 billion Leading Asia's Private Sector Infrastructure (LEAP) Trust Fund to promote private financing for infrastructure development, including through public-private partnerships.
The two organizations are also collaborating at country and regional levels in the areas of health security, UHC, and specific health issues concerning the elderly under a partnership signed in May 2017.
New $25 Million Support Will Help Djibouti Grow its Economy and Improve Access to Services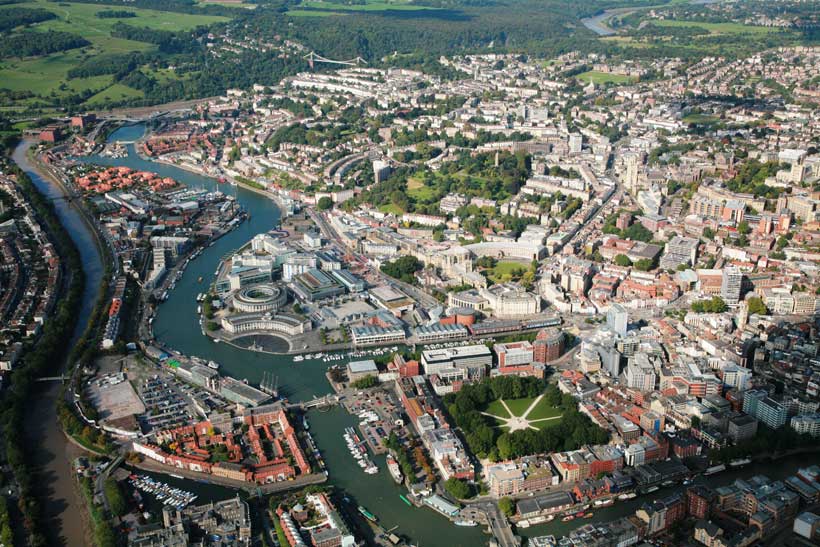 The World Bank's Board of Executive Directors approved on May 29, 2020, two new projects totaling US$25 million in credit from the International Development Association (IDA), the World Bank's arm for the poorest countries. The new financing will help Djibouti address vulnerability, foster inclusive economic growth and improve service delivery.
The first operation, the US$15 million Economic Management and Statistics Development for Policy Making project, will support the Government of Djibouti to fill data gaps, improve the quality and reliability of key official statistical products and processes, make data more accessible and enhance dissemination practices, and contribute to strengthening the institutional and technical capacity as well as the infrastructure of the National Institute of Statistics of Djibouti (INSD).
"High-quality data are critical to measure progress in growing the economy, reducing poverty and fostering shared prosperity," said Ilyas Moussa Dawaleh, Minister of Economy and Finance, in charge of Industry. "Djibouti took a major leap and placed itself at the forefront of the open data agenda, but more needs to be done to ensure statistical data are current and updated regularly in order to make the right decisions. Our public policies must impact the daily lives of our citizens and therefore must be based on reliable data. To succeed, we will make a qualitative leap by using the latest technologies, such as artificial intelligence and big data."
Addressing data deficiencies has the potential to drive better decision making and lasting change. In Djibouti, the lack of reliable data remains a critical roadblock to the country's understanding of poverty, welfare and economic developments. This operation will support the long-awaited Population Census, the first ever Economic Census, preparation of national accounts and a program of economic and household surveys to update statistics and produce data in a sustained manner.
"Through this project, we will gain a better understanding of the economic situation in the country and help support evidence-based planning and decision making that better meets the needs of the population, including vulnerable groups," said Marina Wes, World Bank Country Director for Egypt, Yemen and Djibouti.
New waves of displacement from Ethiopia, Eritrea, Somalia and Yemen have further exacerbated Djibouti's already fragile public services. Moreover, most recently, the crisis of COVID-19 and the locust outbreak have resulted in significant public health and economic impacts, threatening food security and livelihood opportunities.
In response, the additional financing of US$10 million approved today under the Development Response to Displacement Impacts Project in the Horn of Africa will help address these vulnerabilities. The operation will improve access to social and economic services so that the country can adapt to the changing context and create economic opportunities for both refugees and the communities hosting them. The project will also include a Contingent Emergency Response Component (CERC) to support Djibouti's emergency preparedness and response capacity.
"The burden of displacements falls largely on host countries," said Boubacar-Sid Barry, World Bank Resident Representative in Djibouti. "Our program will help Djibouti strengthen economic and social conditions in areas welcoming refugees and assist both refugees and host communities."
The World Bank's portfolio in Djibouti consists of 14 IDA-funded projects totaling US$209 million. The portfolio is focused on education, health, social safety nets, energy, rural community development, urban poverty reduction, modernization of public administration, governance and private sector development, with emphasis on women and youth.