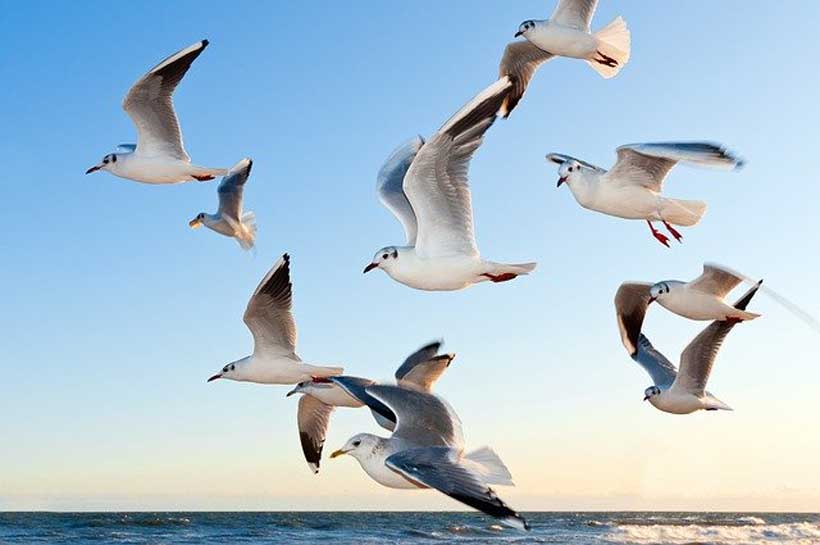 The coronavirus pandemic is reminding us that we live in a connected world. It's an opportunity to revisit our relationship with nature and rebuild a more environmentally responsible world.
In 2020, the theme of World Migratory Bird Day on 9 May is "Birds Connect Our World." It highlights the importance of conserving and restoring the ecosystems that support the natural cycles essential for the survival and well-being of migratory birds.
Migratory birds are part of our shared natural heritage and they depend on a network of sites along their migration routes for breeding, feeding, resting and overwintering.
"Many bird species are in decline around the world, and a major cause is the loss and destruction of their natural habitats," says Amy Fraenkel, Executive Secretary of the Convention on Migratory Species of Wild Animals.
World Migratory Bird Day is organized by the Convention on Migratory Species and the African-Eurasian Migratory Waterbird Agreement in collaboration with the Colorado-based non-profit organization, Environment for the Americas.
Launched in Kenya in 2006, the UN-backed campaign has grown in popularity over the years and countries recently agreed that World Migratory Bird Day is to be celebrated globally on two peak days—the second Saturdays in May and October—as a nod to the cyclical nature of migration.
As part of its broader environmental agenda, UNEP will mark World Environment Day on 5 June this year, celebrating biodiversity. The occasion's theme – It's Time for Nature – highlights how nature delivers vital services to humanity and the urgent need to halt its destruction.
Due to the current global health crisis, the event has gone digital and will provide online segments that will include high level dialogues, performances, interviews and a host of other web events to allow people to celebrate and take action for nature.
"As we plan our recovery from the coronavirus pandemic, we have a profound opportunity to steer our world on a more sustainable and inclusive path—a path that tackles climate change, protects the environment, reverses biodiversity loss and ensures the long-term health and security of humankind," says United Nations Secretary-General António Guterres.
There is also an ethical concern to address biodiversity loss: we have a responsibility to pass on to future generations a planet as rich in natural wonders as the one we inherited.
Sustainable Development Goals 14 (life below water) and 15 (life on land) are the principal biodiversity-related goals, but all the goals depend on healthy ecosystems and biodiversity. As we enter the Decade of Action to deliver the Global Goals, the challenge is immense. UNEP is contributing to the Decade and progress is being made in many areas. However, action is not yet at the speed or scale required.
Nature is in crisis, threatened by biodiversity and habitat loss, global heating and toxic pollution. Failure to act is failing humanity. Addressing the current coronavirus (COVID-19) pandemic and protecting ourselves against future global threats requires sound management of hazardous medical and chemical waste; strong and global stewardship of nature and biodiversity; and a clear commitment to "building back better", creating green jobs and facilitating the transition to carbon neutral economies. Humanity depends on action now for a resilient and sustainable future.
Guterres: COVID-19 recovery offers 'chance to change course'
The process of recovery from the coronavirus pandemic offers the chance to change course, and put humanity on a path on which it is not in conflict with nature, the United Nations Secretary-General said on Monday, urging greater efforts by everyone to protect biodiversity and step up climate action.
Addressing world leaders at the One Planet Summit, Secretary-General António Guterres outlined the consequences of abusing Earth and its resources.
"We have been poisoning air, land and water – and filling oceans with plastics. Now, nature is striking back: temperatures are reaching record highs, biodiversity is collapsing, deserts are spreading, [and] fires, floods and hurricanes are more frequent and extreme," he said.
"We are extremely fragile", Mr. Guterres warned.
Combined with the devastating effects of COVID-19 and its socio-economic fallout, the UN chief reminded everyone that "as we rebuild, we cannot revert to the old normal."
"Pandemic recovery is our chance to change course. With smart policies and the right investments, we can chart a path that brings health to all, revives economies and builds resilience and rescues biodiversity", he highlighted.
'Everyone must do much more'
The Secretary-General noted that innovations and nature-based solutions are especially promising, and that preserving biodiversity also creates jobs. According to the World Economic Forum, emerging business opportunities across nature could create 191 million jobs by 2030, he added.
At the same time, with a financing gap of $711 billion per year until 2030 to meet global biodiversity targets, increased and sustained financing will be crucial to transition away from polluting sectors, Mr. Guterres said.
"The time has come to…align public and private financial flows with the Paris Agreement commitments and the Sustainable Development Goals (SDGs) and integrate the goal of carbon neutrality into all economic and fiscal decisions."
The UN chief also urged support for the most vulnerable, who are already suffering the effects of climate change, such as the least developed countries and small island developing States.
'The sign of hope'
"Everyone must do much more … We begin a new year under the sign of hope. Together, let us seize the opportunity to build a safer, fairer and more sustainable world," he added.
Organized by the French Government in partnership with the United Nations and the World Bank, the One Planet Summit brought together world leaders to commit action to protect and restore bio-diversity. Due to the coronavirus outbreak, the event was largely virtual.
Opening the Summit, French President Emmanuel Macron, declared that protecting and restoring biodiversity is "in our interest".
Alongside creating millions of jobs between now and 2030, the natural world offers many benefits, he said, adding that intact forests and ocean ecosystems can help meet climate targets by acting as carbon sinks.
'Nature offers solutions'
"Nature offers solutions for developing sustainable agriculture, for economic and financial services, helping us to preserve our heritages and cultures", said the French President.
Mr. Macron outlined four key priorities for action: protecting terrestrial and maritime ecosystems, to allow nature to regenerate; promoting agro ecology to safeguard environment, strengthen food-security and reduce inequalities; mobilizing public and private financing, which would support both climate action and protect biodiversity; and reducing deforestation, especially tropical forests, to protect species and human health.
African greening initiative receives $14 billion
Also on Monday, the Great Green Wall for the Sahel and Sahara, an initiative to combat desertification in the vast region, received a pledge of more than $14.2 billion in new funding over the next 10 years, to restore degrading land, protect biodiversity and strengthen resilience.
According to the UN Convention on Combating Desertification Secretariat (UNCCD), overall, about $33 billion needed by the initiative to achieve its ambitious targets to restore 100 million hectares of degraded land, the soil capture of around 250 million tons of atmospheric carbon, and creation of some 10 million green jobs for communities, by 2030.
Mohamed Cheikh El-Ghazouani, President of Mauritania and the Chair of Conference of Heads of State and Government of the Pan African Agency for the Green Great Wall, welcomed the announcement.
"The mobilization of this additional funding through an innovative approach will certainly contribute to the achievement of the Great Green Wall goals", he said.
Since its inception in 2007, the country-led Great Green Wall programme has planted billions of trees and supported tens of thousands of local households. Its path snakes along the southern margin of Africa's Sahara Desert running from the Atlantic coast to the Red Sea.
The plan to map every coral reef on Earth – from space
In October 2020, Australian scientists found a detached coral reef skyscraper on Australia's Great Barrier Reef—nearly 500 meters tall and 1.5 kilometres wide— that exceeds the height of the Eiffel Tower and New York's Empire State Building. This was the first discovery of its kind in 120 years.
It also signals a challenge – that we know relatively little about what lies underwater, given the high costs and still-nascent technology of ocean exploration.
To better understand the mysteries of the world's oceans, a team of scientists is using satellite imaging to map out, in unprecedented detail, one of the planet's most iconic underwater ecosystems: the shallow coral reef.
The researchers are part of the Allen Coral Atlas project, which is led by Vulcan, a philanthropic organization created by late Microsoft co-founder Paul Allen. The United Nations Environment Programme (UNEP) is working with Vulcan to build capacities of coral reef practitioners, managers and policy-makers around the world, especially in developing countries, on how to use the new Atlas.
"The atlas is meant to improve our understanding of our coral reef systems and drive better evidence-based policies to protect corals," says Chuck Cooper, Managing Director of Government and Community Relations at Vulcan.
Corals under threat
Coral reefs foster one-quarter of all marine species and provide food, livelihoods, security and recreation for at least a billion people. But, pollution, overfishing and heatwaves due to climate change are threatening their existence.
Most coral reefs are still unmapped. Scientists are aiming to monitor, in real-time, these biodiverse underwater worlds to protect and restore them. Further, they want to identify patches of coral that are naturally more resistant to climate change. These "refugia" may hold secrets to learning how to mitigate the impact of warming seas on coral reefs.
The atlas, available to the public, uses satellite technology to create high-resolution images of corals that are then processed into detailed maps. The maps capture features that will allow scientists and the conservation community to compare coral reef health over time and understand the pressures reefs are facing.
The atlas will provide baselines for monitoring coral reef bleaching events and other short-term changes, evidence to inform policymaking, and compelling science to capture the public's interest on the plight of corals.
Bleaching occurs when coral—tiny animals that secrete calcium carbonate for protection—become stressed by factors such as warm water or pollution. As a result, they expel the microscopic symbiotic algae called zooxanthellae, which reside within their tissues. The corals then turn ghostly white; they become 'bleached'(watch these coral bleaching explainer videos).
The origins of the atlas
Three years ago, Paul Allen charged Vulcan with saving the world's corals, says Paulina Gerstner, the Allen Coral Atlas Program Manager. "As a technologist, he saw tremendous data gaps and challenged us to figure out how to apply the emerging availability of satellite imagery to map and monitor the world's coral reefs. All of them."
Allen – an avid scuba diver – was deeply committed to the protection of marine ecosystems. He was already funding coral research, but his concern intensified in 2017 when Allen found his favourite reef dive sites bleached and dying. That's when he tasked the team with the ambitious goal of mapping the world's corals. (Allen died in 2018.)
"Our goal is to make conservation restoration and protection much easier, affordable and faster for all conservationists around the world," says Gerstner.
"In the face of inaction, coral reefs will soon disappear," says Leticia Carvalho, the Coordinator of UNEP's Marine and Freshwater Branch. "Humanity must act with evidence-based urgency towards effective ecosystem management and protection to change the trajectory."
UNEP is training officials in coastal states on how to use the atlas and supporting efforts to develop policies that safeguard coral reefs. Alongside Vulcan, which is funding the project, other partners include the University of Queensland, Planet Inc., Arizona State University and the National Geographic Society.
An instrumental tool
In May 2020, a long-standing partner of UNEP, the International Coral Reef Initiative (ICRI), called on its 44 member states, which are home to 75 percent of the world's coral reefs, to step up their conservation efforts. Francis Staub, the ICRI Secretariat Coordinator, says the atlas will be instrumental in that process, helping countries understand "where coral reefs are and the area they cover."
The atlas uses images from Planet Labs, which operates the world's largest fleet of Earth-observing satellites. Daily, the Planet Labs' satellites photograph Earth's entire surface in minute detail. Researchers will analyze the satellite images and produce maps that catalogue the depths of reefs and their location, while differentiating them from other underwater phenomena, including seagrasses, rocks and sand.
The atlas coincides with the launch of two major environmental campaigns: the United Nations Decade of Ocean Science for Sustainable Development and the United Nations Decade on Ecosystem Restoration.
Notable coral reefs that have been mapped include the Great Barrier Reef in Australia, and systems in Fiji, the Bahamas and Hawaii. The project aims to have 100 per cent of the world's reefs mapped by the summer of 2021.
Meeting the global phosphorus challenge will deliver food security and reduce pollution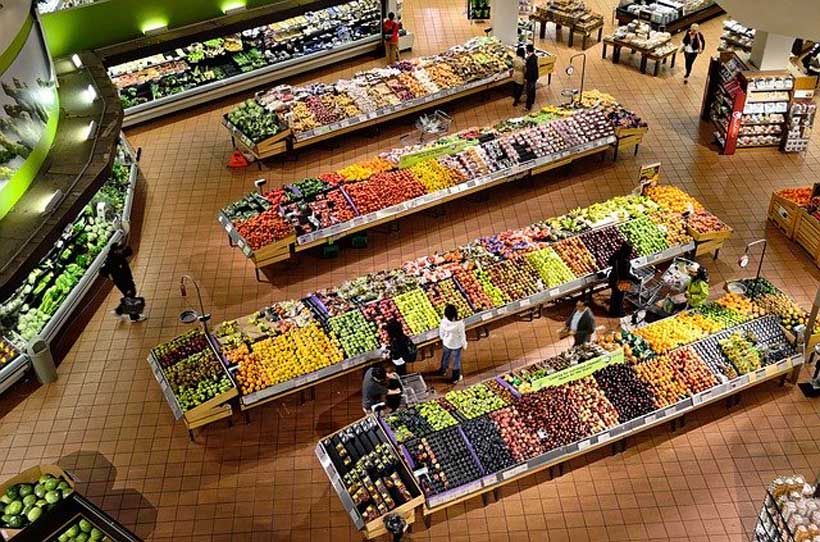 "It is unacceptable that hunger is on the rise at a time when the world wastes more than 1 billion tonnes of food every year. It is time to change how we produce and consume, including to reduce greenhouse emissions," says United Nations Secretary-General António Guterres.
The Secretary-General will convene a UN Food Systems Summit in 2021 to launch bold new actions to transform the way the world produces and consumes food, delivering progress on all 17 Sustainable Development Goals.
For decades, synthetic fertilizer – containing nitrogen, phosphorus, and potassium – has been used all over the world to increase crop yields. Plants need phosphorus to grow but using too much of it can harm the environment.
The global phosphorus cycle is broken, experts say – in some regions of the world too much phosphorus is being added to soils to grow food, contributing to nutrient pollution of lakes, rivers and coastal ecosystems. Elsewhere, farmers can't access enough phosphorus to meet food demands. As the global population grows, the global phosphorus cycle must be re-mapped to ensure sufficient food for all whilst reducing costly environmental damage.
Where phosphorus use has been high, losses from agricultural land and through human waste have led to the pollution of fresh waters and coasts with excess nutrients, a process called eutrophication.
Humans are reliant on clean and safe freshwater and coastal ecosystems. They provide clean drinking water, protein and livelihoods to large numbers of people. So, preventing phosphorus pollution of these sensitive ecosystems is vital for sustainable development.
Eutrophication causes harmful algal blooms, which can now be viewed from space, and contributes to global scale biodiversity loss, oxygen "dead zones" threatening fisheries, and the contamination of drinking water supplies.
The United Nations Environment Programme (UNEP) and others, such as the Global Partnership on Nutrient Management, are calling for better management of phosphorus for the benefit of people and planet.
Phosphate rock is the main source of easily accessible phosphorus for the manufacture of synthetic fertilizer and has been produced in large quantities since World War II. However, increasing phosphorus recycling from wastes has the potential to increase food security whilst also reducing impacts on the environment.
"The signs of geopolitical constraints regarding phosphate rock reserves are already evident and are likely to be more intense in future," says a study in the Journal of Cleaner Production. It warns that the combined impact of increasing demand, dwindling reserves, and geopolitical constraints could result in a substantial decline in the production and supply of chemical phosphorus fertilizer in the global market.
UNEP is involved in the Our Phosphorus Future project, coordinated by the UK Centre for Ecology and Hydrology (UK CEH). The project brings together experts from around the world to identify the key solutions for achieving global phosphorus security.
"The scientific community is united on the need to address the global phosphorus challenge. As well as better farming and reducing and recycling wastes, food choice is a key solution. High meat consumption is a well-known driver of unsustainable nutrient use. The commitment of governments, consumers and industry in developing a more sustainable phosphorus future is key," says Dr Bryan Spears, UK CEH.
Towards better management of phosphorus
UNEP and partners working on phosphorus pollution have come up with a number of priority actions that stand to address this complex problem:
Improve fertilizer and manure management, and minimize soil erosion, run-off and phosphorus (P) leaching to water; develop catchment management approaches to reduce P losses from agriculture and human wastes, with clear targets for reduction.
Develop infrastructure to recycle P from wastes; develop markets for recycled P products.
Optimize livestock and crop yields without additional P input and through better agricultural practices.
Minimize food waste to reduce P fertilizer demand and save money.
Reduce consumption of P intensive agricultural produce, (i.e., meat and dairy products): wider adoption of healthy diets with low to moderate amounts of meat and dairy could radically reduce demand for mineral P fertilizers and improve human health.
Raise awareness, transparency and political commitment to monitor, assess and act on P security issues.
Develop economic and regulatory policies that lower animal product consumption and waste production.