World Bank Supports Innovative Social Assistance Project in Armenia
Today the World Bank Country Manager for Armenia Sylvie Bossoutrot and President of the Armenian Association of Social Workers (AASW), Mira Antonyan signed a Grant Agreement for "Promoting Social Inclusion and Self-Reliant Livelihood Activities in Armenia"project. Funds for the project are generously provided by Japan Social Development Fund (JSDF) through a three-year grant of $2.7 million.
The project has been designed by the World Bank in partnership with the Ministry of Labor and Social Affairs of Armenia and will be implemented by the Association of Social Workers – a non-governmental, not-for-profit national professional representative body of social workers in Armenia.
"We are pleased to sign this Agreement with a civil society organization, as a recipient and implementing agency for this Project supported by a Japanese Grant," says Sylvie Bossoutrot, World Bank Country Manager for Armenia. "This project will aim to better integrate vulnerable people and help them become active participants of society by improving their employment opportunities."
"On behalf of Japanese Government, I would like to highlight the extreme importance of this project", says Yun Yamada, Ambassador of Japan to Armenia. "I am deeply convinced that this project contributes to the enhancement of the life of vulnerable people, especially in the regions of Armenia, through the capacity building of social workers and vocational training for targeted people."
The project is expected to help increase access to social assistance benefits and services and provide self‑employment support to about 11,000 vulnerable members of society in urban and rural communities in Ararat, Armavir, Kotayk, Lori and Shirak regions of Armenia. Beneficiary selection criteria will favor Family Benefit Program (FBP) recipient households with a disabled member(s), children up to 5 years old, and a working age adult with high motivation.
"The project objectives are strongly aligned with current reform agenda of the Government, especially from the perspectives of encouragement of employment and entrepreneurial initiatives of vulnerable groups as the most reliable way to overcome poverty," says Zaruhi Batoyan, Minister of Labour and Social Affairs of Armenia. "The Ministry will continue its support to the project implementation to promote beneficiaries' self-reliant livelihood mechanisms."
Specifically, this project will support:
Developing a social case management system to assess beneficiaries' needs and refer them to various types of services including, provision of medical assistance, emergency support, access to educational institutions for children, professional and life skills training, psychotherapeutic and social rehabilitation services, as well as legal advice. This innovation will leverage the individualized case management approach to reach out to the most vulnerable and marginalized population, reaching around 6,000 family program recipients.
Enhancing self-employability of around 300 beneficiaries through business training and provision of grants, which could help them graduate out of the Family Benefit Program. The main types of businesses supported will cover areas such asagriculture, production/processing (of food/non-food goods), accommodation and food service, arts and culture, entertainment, and trade. Additionally, this component will support placing FBP beneficiaries in the existing self-employment programs, as well as providing them with capacity building, knowledge sharing, and advice on self-employment opportunities. Overall, this component will support around 5,000 vulnerable members of society.
The proposed activities will strengthen the role of community-based and territorial social workers for improving access of families to available social assistance benefits and services. Under the project 200 social workers will receive methodological support and capacity building to implement effective social case management in target areas.
The JSDF was established by the Government of Japan and the World Bank as a mechanism to provide direct assistance to the poorest and most vulnerable groups in eligible World Bank countries. The aim is to enhance their capacities, strengthen their empowerment and participation in society and economic life.
World Bank: META 2 to Modernize the Energy and Mining Sectors in Brazil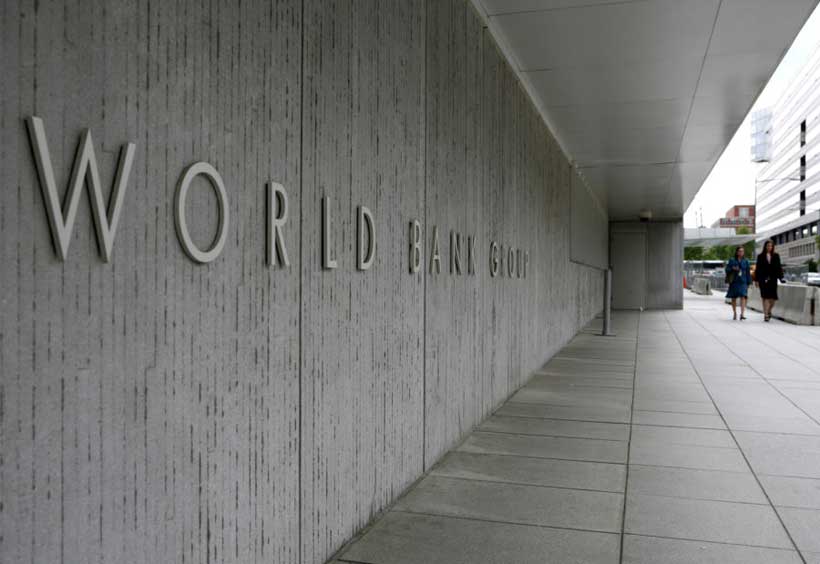 The World Bank Board of Directors approved today a US$38 million loan for the Energy and Mineral Sectors Strengthening Project II (META 2). Under the program, various Brazilian public institutions and sectoral agencies will be offered technical assistance activities varying from studies, training, methodologies, databases and IT equipment.
Brazil's energy and mining sectors are among the largest in the developing world and are key to the country's growth. However, both still face challenges to realize their full development potential and promote environmental sustainability and social inclusion. The project will allow the production of more reliable power, at lower prices, and the economic benefits of growing more efficient, resilient and competitive energy and mining sectors.
"The energy and mining sectors are among the main drivers of the Brazilian economy as they form the basis for the sustainability of the industrial and commercial sectors, in addition to leading to the provision of services that are essential for the quality of life of citizens. This project is a continuation of long-term collaboration with the World Bank. This new phase will promote changes to support the sustainable extraction and processing of minerals and metals to meet the needs of the global supply chain for inputs and new technologies. In energy, working together will make it possible to increase the efficiency and resilience of markets in Brazil," said Bento Costa Lima Leite, Brazil Minister of Mining and Energy.
In Brazil, the electricity, oil and gas and mining and mineral processing sectors represent approximately 3, 13 and 4 percent, respectively, of the country's Gross Domestic Product (GDP). These sectors, though, stand at different stages of development. The power sector is one of the most sophisticated in Latin America, but it is facing a number of challenges with respect to supply security, affordability and increasing its resilience to climate change. In the natural gas sector, Brazil has started adopting various measures under a new program aimed at establishing an open, dynamic and competitive natural gas market.This has significant potential to enhance energy security and to reduce industrial energy costs, but still needs to solve regulatory and governance issues. The mining sector requires modernization to achieve sustainable practices and a new strategy underpinned by sustainability.
"META's first phase provided technical assistance to strengthen the capacity of key public institutions to increase the sector's contributions towards a lower carbon growth path that is environmentally and socially sustainable," says Paloma Anós Casero, World Bank Director for Brazil. "This second stage aims at increasing efficiency, long term infrastructure adequacy and climate resilience in both sectors, allowing them to grow in a more efficient and competitive way."
Among the outcomes supported by the Project are:
Increase efficiency, long term infrastructure adequacy and climate resilience in the energy and mining sectors;
Institutional strengthening of energy and mining institutions to establish and implement strategies, policies and regulation; and
Implementation support, monitoring and evaluation, knowledge sharing and dissemination.
This fixed spread loan from the International Bank for Reconstruction and Development (IBRD) to the Ministry of Energy is guaranteed by the Federative Republic of Brazil and has a final maturity of 20 years, with a 19.5 year grace period.
As the world's forests continue to shrink, urgent action is needed to safeguard their biodiversity
Urgent action is needed to safeguard the biodiversity of the world's forests amid alarming rates of deforestation and degradation, according to the latest edition of The State of the World's Forests released today.
Published on the International Day for Biological Diversity (22 May), the report shows that the conservation of the world's biodiversity is utterly dependent on the way in which we interact with and use the world's forests.
The report was produced by the Food and Agriculture Organization of the United Nations (FAO) in partnership, for the first time, with the United Nations Environment Programme (UNEP), and technical input from the UN Environment Programme World Conservation Monitoring Centre (UNEP-WCMC).
It highlights that some 420 million hectares of forest have been lost through conversion to other land uses since 1990, although the rate of deforestation has decreased over the past three decades.
The COVID-19 crisis has thrown into sharp focus the importance of conserving and sustainably using nature, recognizing that people's health is linked to ecosystem health.
Protecting forests is key to this, as they harbour most of the Earth's terrestrial biodiversity. This report shows that forests contain 60,000 different tree species, 80 percent of amphibian species, 75 percent of bird species, and 68 percent of the Earth's mammal species.
FAO's Global Forest Resources Assessment 2020, noted in the report, found that despite a slowing of the rate of deforestation in the last decade, some 10 million hectares are still being lost each year through conversion to agriculture and other land uses.
"Deforestation and forest degradation continue to take place at alarming rates, which contributes significantly to the ongoing loss of biodiversity," FAO Director-General, QU Dongyu, and the Executive Director of UNEP, Inger Andersen, said in the foreword.
The report presents a comprehensive overview of forest biodiversity, including world maps revealing where forests still hold rich communities of fauna and flora, such as the northern Andes and parts of the Congo Basin, and where they have been lost.
Conservation and sustainable use:
In this report, a special study from the Joint Research Centre of the European Commission and the US Forest Service found 34.8 million patches of forests in the world, ranging in size from 1 hectare to 680 million hectares. Greater restoration efforts to reconnect forest fragments are urgently needed.
As FAO and UNEP prepare to lead the United Nations Decade on Ecosystem Restoration from 2021 and as countries consider a Global Biodiversity Framework for the future, Qu and Andersen both expressed their commitment for increased global cooperation to restore degraded and damaged ecosystems, combat climate change and safeguard biodiversity.
"To turn the tide on deforestation and the loss of biodiversity, we need transformational change in the way in which we produce and consume food," said QU and Andersen. "We also need to conserve and manage forests and trees within an integrated landscape approach and we need to repair the damage done through forest restoration efforts."
The report notes that the Aichi Biodiversity Target to protect at least 17 percent of the Earth's terrestrial areas by 2020 has been achieved for forests, although progress is still required to ensure the representativeness and effectiveness of such protection.
A study conducted by UNEP-WCMC for this report shows that the largest increase in protected forest areas occurred in broadleaved evergreen forests – such as those typically found in the tropics. Furthermore, over 30 percent of all tropical rainforests, subtropical dry forests and temperate oceanic forests are now located within protected areas.
Jobs and livelihoods:
Millions of people around the world depend on forests for their food security and livelihoods.
Forests provide more than 86 million green jobs. Of those living in extreme poverty, over 90 percent are dependent on forests for wild food, firewood or part of their livelihoods. This number includes eight million extremely poor, forest-dependent people in Latin America alone.
ILO issues guidance for safe, healthy, return to work during COVID-19
Two guidance documents for creating safe and effective return-to-work conditions during the COVID-19 pandemic have been issued by the International Labour Organization (ILO).

The Guidance Note says that return to work policies need to be informed by a human-centred approach that puts peoples' rights at the heart of economic, social and environmental policies. Social dialogue – bringing together governments, workers' and employers' organizations – will be critical in creating the effective policies and trust needed for a safe return to work.

The note draws on specialist ILO guidance documents and International Labour Standards, which provide a normative framework for creating a safe return to work. The document stresses that policy guidance should be embedded into national Occupational Safety and Health (OSH) systems, as these create the basis for safe workplace environments. The guidance can therefore contribute to a culture of continuous, country-level improvement, in administration, institutions, laws and regulations, labour inspections, information gathering, and other areas.
Workers must feel safe at their workplaces, both from risks directly related to COVID-19, and indirect risks, including psychosocial issues and ergonomic risks related to working in awkward positions or with poor facilities when working from home, the guidelines say. They should have the right to remove themselves from any situation "which they have reasonable justification to believe presents an imminent and serious danger to their life or health", and "shall be protected from any undue consequences".

The document proposes that each specific work setting, job or group of jobs should be assessed before returning to work and that preventive measures should be implemented to ensure the safety and health of all workers according to a hierarchy of controls. For workers staying at home, the risk of infection in a work context can be eliminated; for all workers returning to workplaces, priority should be given to options that substitute hazardous situations for less hazardous ones, such as organizing virtual instead of physical meetings. When this is not possible a mix of engineering and organizational control measures will usually be required to prevent contagion, The specific measures to implement are specific to each workplace, but may consist of installing physical barriers such as clear plastic sneeze guards, improving ventilation, or adopting flexible working hours, in addition to cleaning and hygiene practices. The guidelines also recall that the use of appropriate personal protective equipment may be required to complement other measures, in particular for the most hazardous occupations, and that this equipment should be provided without cost to workers.

The needs of workers at higher risk of severe illness should be taken into account; including older workers, pregnant workers, those with pre-existing medical conditions, refugees, migrants and those in the informal sector. Special attention will be needed to ensure that return to work policies do not create discrimination related to gender, health status, or other factors.

"Unsafe work practices anywhere are a threat to both health and sustainable business, everywhere. So, before returning to work, workers must be confident that they will not be exposed to undue risks," said Deborah Greenfield, ILO's Deputy Director-General for Policy. "And, to help enterprises and economies get going as soon as possible, workers will need to cooperate with these new measures. This means that social dialogue will be particularly important because it is the most effective way to feed information and views into policies and actions, so creating the best chance for a swift and balanced recovery."

The Guidance Note, A safe and healthy return to work during the COVID-19 pandemic , is accompanied by a 10-point, Practical Guidance action checklist for employers, workers and their representatives. This tool is intended to compliment and not replace national occupational safety and health regulations and guidance, to help establish the practical details of a safe return to work.