Riots in India: Trends and issues
Recent Delhi violence left 36 persons dead. In the past also, India witnessed riots. By studying them we could ferret out a pattern, if any. In its ordinary sense, a `riot' is conceived to be a disturbance of peace in a locality, by means of non-lethal means like brickbats, by a crowd of three or more persons. In historical context of Indian riots, this meaning has undergone a metamorphosis. Transformed meaning of a `riot' in terms of recent experiences is `attacks by organized incensed majority groups against the targeted minority through all available means, lethal and non-lethal'.
Narendra Modi, then Gujarat Chief Minister demanded a nation-wide ban on cow slaughter (Hindu, November 21, 2005). His demand was bolstered by India's Supreme Court's judgment (October 26, 2005) that had reversed a 36-year-old ruling, and upheld the constitutional validity of a Gujarat law imposing the ban on slaughtering of bulls, and bullocks. 172 million people
Islam is the second-largest religion in India, with 14.2% of the country's population or approx. 172 million people identifying as adherents of Islam (2011 census). It makes India the country with the largest Muslim population outside Muslim-majority countries.
Divided into several ethno-linguistic groups, the Indian Muslims are generally poor, mostly small peasants, landless labourers and artisans in the villages. Only in some cities, they constitute middle and lower middle class. Some Muslims are exceptionally rich, but they are few in ocean of Hindu noveau riches. India's home minister Amit Shah called them `termites'.
History: Anti-Muslim riots are not a new phenomenon in India. There used to be such riots in pre-partition days also on flimsy issues. There were anti-Muslim riots in 1707 after the death of Moghul emperor Aurangzeb.
In 1714, anti-Muslim riots on issues of cow slaughter took place. Alleged attack on religious processions or other excuses triggered anti-Muslim riots in Kashmir (1719), Delhi (1729), and Bombay (1786). In Benares (1809), bloody anti-Muslim riots were due to a mosque allegedly having been built by Aurangzeb atop a temple (quasi-Babri-Masjid issue). When the Muslim functionaries were unfairly downgraded, riots took place at different places in Uttar Pradesh (Koil 1820, Moradabad 1833, Shahjahanpur 1837, and Alahabad 1837-52).
The riots in the 1990s were due to Advani's Rath Yatra (chariot procession), resulting in death of over 200 people mostly Muslims. In January 1993, over 3000 Mulims were killed in Bombay by Shiv Sena in collusion with the police.
Causes: Efforts have been made in the past to ferret out causes of communal riots in India. Past inquiry reports into major riots (Delhi 1984, Bhagalpur 1989 and Ayodhya 1992) lament poor governance in preventing or controlling the riots, and prosecuting the rioters. Those having academic interest in details may refer to analysis by V. N. Rai, N. C. Saxena, Amnesty International, Human Rights Watch/Asia, besides reports of the Commissions of Inquiry into Disturbance at Bhiwandi (1970), Tellicherry (1971), and Jamshedpur (1979). For further insights, one may look into reports of seminars, titled "State Protected Lawlessness from Ayodhya to Bombay" and Communal Riots and the Role of Law Enforcement Agencies", convened at Bombay by Iqbal A. Ansari and Dr Asghar Ali (founder secretary general of Minorities' Council of India).
It appears that the past studies are post-mortem reports. They do not try to determine statistical correlation between cause (economic, political or communal), issues and places of riots to formulate a testable hypothesis about probable causes and venues of riots in future. Lack of futuristic orientation or reliable data may have been fetters to the researchers' feet.
In the past, fanatic Hindus have started riots to snatch or destroy well-to-do Muslims' properties. The economic motive behind starting the riots is the foremost in Hindus' minds. Let us look into the past trend of riots, and the issues on which they were started.
Trends: Hindutva: Anti-Muslim violence in India has risen pari passu with upsurge in Hindutva. The leading politicians side with the Hindu extremists for myopic electoral gains. Even Congress leaders have been distributing tridents (trishul) on plea that their party's policy placed no bar on it.
In 1991, BJP's LK Advani, later home minister, undertook Rath Yatra (chariot journey) from a Hindu temple in Gujarat to Ram Janam Bhoomi (birth place of Hindu god Ram). That symbolic journey engendered Hindutva upsurge, which resulted in destruction of Babri Masjid in 1992. Subsequently, the BJP, then a marginal group with only two seats in Indian parliament witnessed the party's cataclysmic rise into a ruling party, as of now.
Hindutva influence has permeated not only into the bureaucracy but also in armed forces, security agencies as also the judiciary. Hindutva influence on Indian armed forces became manifest in the national elections of 1991 when India's top 25 former military officers joined the BJP. Stephen P Cohen in "The Indian Army" says that India's three wars with Pakistan contributed to the communalisation of its armed forces, as exemplified by an Indian general's characterisation of Indo-Pakistan wars as 'communal riots with armour'.In the 1990s, India's top 25 generals joined the BJP.
To preclude police brutality who acts in unison with mobsters, Khushwant Singh suggested in 1969 drafting a substantial number of Muslims, Christians, Sikhs, Anglo-Indians and Parsis into the Indian police forces. Police force of Punjab and Haryana should be non-Sikh, and that of Kashmir being non-Muslim, so on.
Battle cries used in the army are Ha Har Maahadev (Shivaji's slogan), Bajrang Bali ki Jai, Bol Javala Man ki Jai. Hindu mobs attacking the Muslims also use the same slogans. How could the army jawans control the mob chanting the same slogans?
The Ayodhya case judges ordered excavation of the site in disregard of res judicata principles. Possession is nine-point ownership. Existence of Babri Masjid for centuries debarred the Hindus from invoking their right to ownership of the site under Limitation Act, enshrining the principle `equity helps the vigilant, not the indolent'.
Professor M. Mohanty of Delhi University is of the view that `Increasing intolerance among the Hindu fundamentalist organisations, which pose a grave threat to democracy, are an indication of the rise of fascist forces in India. Professor Kanti Bajpai of Jawaharlal Nehru University agreed, `The rise of right –wing politics in India is far more advanced and violent than in Austria'.
The Economist: World in 2003 (page 77) states, 'The coming year will witness a war between Hindu nationalists and secular modernists for the soul. It is a battle that should command the world's attention. On the one hand are hundred of millions of Inidans who thrill to an extremist version of Hindu nationalism: nothing so pleases as burning of a few Muslims, the prospects of war with Pakistan and revenge for Muslim invasion of India many centuries ago. On the other Indian secular modernists…The first battleground will be the state of Gujarat…' (The secularists have lost the battle there).
Gujarat state has lifted the ban on government employees' becoming members of RSS. Uttar Pradesh state's legislature has placed restrictions on building and use of places of worship. After approval of the parliamentary committee, Savarkar's portrait has been hung in Indian parliament. Savarkar thus stands resurrected as a hero of the freedom movement. Savarkar wanted India for the Hindus only.
Economic Gains. The riots in the 1990s (e.g. destruction of Babri Masjid in 1992) are markedly different from those in pre-1990s period (e.g., 1948 Hyderabad riots against takeover by India). The pre-1990s pogroms affected mainly slum-dwelling poor Muslims. But, the riots in 1990s hit poor and rich Muslims alike. The stimulating motive was to pauperize the affluent Muslims by looting away their life-long earnings. The affluent and influential Hindus no longer tried to play the role of mediators (unlike the case of previous riots in some industrial cities).
In the Hyderabad riots of 1990, Indian cricketer Azharuddin was attacked in his hometown. During January 1993, Mrs Rahi Masum Raza, wife of script-writer of TV-series Mahabharata fled uptown Bombay for refuge in Bhendi Bazar. In 1991, Muslim professors of Delhi University ran away from their houses to seek safety elsewhere. There are countless other instances of harassment of Muslim prodigies like Dilip Kumar, Saira Bano, Shabana Azmi, Farah Khan, and Ali Sardar Jaafri (poet with Padma Shri award) who was asked by the police to prove his nationality.
Prediction: From the recent trends, it is obvious that future riots are more likely to take place in localities where the Muslims are economically competitive and affluent. Muslim-owned industrial and business establishments will be the targets.
In fact, Nehru had foreseen this changing pattern of riots, as reflected in his letter September, 1954 to a chief minister (Nehru's letters to Chief Ministers, Vol. IV, edited by G Parthasarthy, New Delhi Oxford University Press, Delhi). He wrote: "There is also a new motive which previous to the partition was not present. This is the lure of property. In the pre-partition days, whatever communal trouble took place, no one ever thought of driving out the other party from their houses or shops. No one ever thought of profiting by any such action. Now this element has come in and is thought that if the Muslims in a particular area are frightened and made to leave, that property would naturally come to the Hindus".
Nehru's observation is borne out by Jabalpur riots in 1961 which aimed at hounding out the Muslim bidi magnate from the local market. Bhiwandi (Maharashtra) riots of 1970 and 1984 were aimed at dispossessing the Muslim of their control of power loom industry. Moradabad riots of 1980 were outcome of jealousy against prosperity of Muslim brassware artisans. Riots of 1984 in Andhra Pradesh destroyed $ 10000 worth of Muslim businesses.
Riots usually take place in urban areas, particularly in industrial cities, like Bombay, Bhewandi, Baroda, Surat , Kanpur, Moradabad, Meerut, Delhi, Ahmedabad, Hyderabad and Bhopal. Refugee or Bengali migrants dominated areas are particularly riot prone.
They occur usually at places where Muslims are numerically and economically competitive and do not reconcile with an inferior status. No riots take place in areas with thin downtrodden Muslim population, resigned to subjugated fate because of perceived vulnerability, e.g. in coastal areas of Andhra Pradesh, or in the hill districts of Uttar Pradesh.
Anti-Christian Violence: The Hindutva has engulfed the Christians also. The New Delhi based United Christian Forum for Human Rights has documented more than 120 attacks against Christian individuals, churches or schools by Hindu fundamentalists in the past year. Half of these incidents occurred in Gujarat.
Anti-Conversion Bills passed by Tamil Nadu and Gujarat legislatures, and house-to-house surveys of Christian dwellings in certain states indicate that the Christians also are an uncongenial minority. Christianity is India's third-largest religion after Hinduism and Islam, with approximately 28 million followers, constituting 2.3 percent of India's population (2011 census).
In Orissa, Australian missionary graham Stains and his two sons were murdered Later, the Local Govt. passed an amendment in Orissa Freedom of Religion Act, in November 2002, prohibiting conversion without permission of local police and a district magistrate.
Issues Triggering Riots: Cow slaughter (actually, if not politicized, it is a non-issue). Hindu extremists desire to enforce a uniform civil code ostensible under Articles 44 and 48 of the Indian Constitution, but actually in violation of Articles 14 (no religious discrimination), 16 (equal opportunities for minorities), 26 to 28 (minorities freedom to manage their own religious affairs), 30 (maintaining minorities educational institutions), 345, 347, 350, 350-A (rights of linguistic minorities). Loud music and Bhajan singing before mosques. Non-traditional routes of processions. Reservation of jobs, and seats in educational institutions. Elopement of Hindu girls with Muslim boys. Characterisation of one by the other community as Malichh and Kafir. Routes of Religious processions. Conversions from one religion to another. Singing or playing Vande Matram aloud before mosques. The de facto status of Urdu especially in Uttar Pradesh. Muslim Personal Law and Uniform Civil Code. Suspicions about Muslims loyalty to India.
Inference: In light of the aforementioned trends, the Indian Muslims should, through cooperative action, continue to improve their education, economic potential, their association with their brethren in foreign countries, particularly in the Middle East. They could visualise from the past trends where the future riots would take place, and on what issues.
Violence against Muslim protesters in North East Delhis is upshot of police apathy to accumulation of arms and BJP's connivance. Military training in private and public schools by retired and serving soldiers engenders serious concern for Muslim safety. It caricatures Modi 2.0's slogan sab ka vishwas (everybody's trust).
Cease-Fire Review: A ray of hope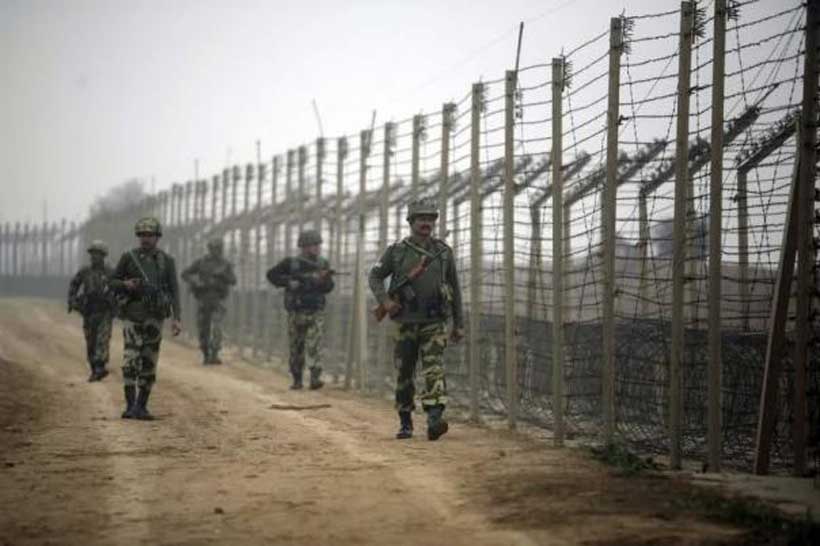 Pre-Negotiations are very much crucial to achieve the state of "Negociation Continuelle" (continuous negotiations) the only way due to which conflicting parties go for sustained mode of talks. On 25th February Director Generals of military operations (DGMO's) of India and Pakistan contacted with each other to review cease fire agreement, on line of control (LOC), which was held back in 2003. Both States reaffirmed cease fire agreement and to restart weekly hotline contact at DGMO's level. The agreement was largely violated by both states for several times and they were accusing each other for violations. But one thing is common that on both sides Kashmiris are suffering, they are raising their children in an environment of fear and severe violence. India and Pakistan are both nuclear capable states of South Asian region and are considered as the custodian of regional peace and stability. And without shadow of a doubt regional peace and security is a collective responsibility of the responsible states. Pakistan and India are the main conflicting parties of South Asian region and Kashmir is the bone of contention between them. Kashmir has been a question of integrity for both States. The Line of control also known as working boundary, divides Indian Kashmir from Pakistani Kashmir. There are several resolutions have been passed by the UN General Assembly to address the Kashmir issue but never implemented. UN wants to solve this issue according to the hopes of Kashmiris. The initiation of bilateral talks in the present outrageous environment is not less than a blessing in disguise and it will be fruitful for all the stakeholders; India, Pakistan and Kashmiris as well. This peaceful move from Pakistan and India is highly appreciated globally because Kashmiri diaspora is present worldwide and they are very much concerned with future of their homeland.
Indian Prime minister Narendra Modi, with his hostile ideology of "Akhand Bharat" assumed office in 2014. His political adventurism based on jingoistic-cum-hawkish policies dragged India State to the verge of staunch illiberalism where identity crisis burst up, which is more lethal than previously existing class crisis. Every community including lower class Hindus, Muslims, Christians, Sikhs etc. all are vulnerable to the identity crisis. On 30th May 2019, he sworn for his second tenure as prime minister of the world's so called largest democracy. He came with another adventurous mandate and the first demonstration took place when he suspended special status of Kashmir and abrogated articles 370 and 35A. His ideology is regarded as Nazi-inspired ideology because in contemporary scenario only RSS community and other proponents of Hindutva are only considered as "Real Hindustani". All minorities are suffering in India because their basic living rights are kept aside. The ongoing farmer's protests shook the foundations of the state, hundreds of thousands of farmers rushed to the Delhi against the anti-famer laws passed by Indian Parliament.
In India Separatist movements are getting pace; minorities are unsatisfied with governing approach of Bhartiya Janata Party (BJP). Prime Minister Narendra Modi, reuined the secular and democratic face of India. On the other hand, Foreign policy of India is facing severe challenges because PM Narendra Modi's approach is hostile based on hatred and prejudice. These attributes are fatal for State's reputation at foreign lands; the recent India-China standoff was just a teaser of BJP's whole story related to foreign relations. In addition to this, Economic goal of 2025 of India is again became a distant dream just because of belligerent policies of ruling regime.
In contemporary scenario if we look towards India, only Modi-Media nexus will be seen. But in reality the situation is getting worse day by day. The review of cease fire agreement, offered by India, is a positive step towards the regional peace. It is appreciated by both civil and military administrations of both states. When PM Imran Khan assumed office he offered dialogue to his Indian counter-part but Indian Premier refused to go for any sort of talks. India always took a position that to initiate talks first of all, Pakistan has to stop the cross-border terrorism. Both terrorism and talks can never go side by side, this Indian claim is not based on empirical evidences because Pakistan has been facing menace of terrorism since 2001 and leaving no stone unturned to root out terrorism and safe havens for terrorists.
Currently, India is facing deep internal and external challenges. It is in the interest of India to have peace talks with Pakistan. On the other hand, it is a ripe moment for Pakistan to act decisively because it is the only time when India can review its decision of 5th August 2019.Moreover, it is a ray of hope to establish peace in entire region. This is the time when bi-lateral diplomacy can turn the traditional regional political dynamics. Both states are facing same problems when it comes to poverty, climate change, social security and the list goes on. The realm of these talks should expand and concern parties have to include economic and political regimes in front of each other otherwise momentum of talks will be lost. Regional connectivity is important to have eternal peace, Pakistan and India should review SAARC (South Asian Association for Regional Cooperation) that would provide basis for economic, cultural as well as political connectivity. Major Powers should also play their important role because world cannot afford rivalry between two nuclear states. Now, America is under a democrat President, and they should check every internal and external move of their Strategic and defense ally in Asia-Pacific region. Negotiations between India and Pakistan are in the interest of all other regional and extra-regional actors. Both states should adopt flexible approach while discussing the core issues and should avoid blame game. It will enhance the chances of continuous negotiation which is a pre-requisite for peace and progress.
What does the Kashmiri want?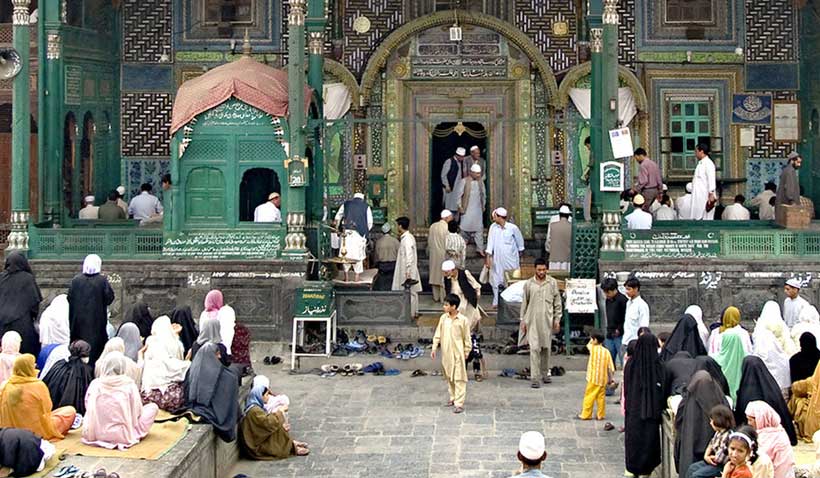 A group of envoys visited the illegally-occupied Jammu and Kashmir State ostensibly `to take first-hand account of the situation in Jammu and Kashmir and government's efforts to restore normalcy' (Hindustan Times February 17, 2021). Srinagar welcomed the envoys with a spontaneous shutdown. Prior to the visit, political leaders and human-rights activists were detained. The envoys did not visit Farooq Abdullah, Mehbooba Mufti or any of the other opposition Kashmiri leaders.
The Hindu dated February 17, 2021 reported 'The J&K government showcased "deepening democracy" to visiting 24 foreign diplomats, who arrived on a two-day tour of the Union Territory (UT) on Wednesday amid a spontaneous shutdown in Srinagar and alleged detention of recently elected National Conference (NC) district council members in Budgam'.
Post-special-status abolition situation
After abrogation of the special status, India took a number of steps to silence public dissent_diurnal and nocturnal search operations to hound, kidnap or kill the Kashmiri, Internet ex-communication, blatant use of draconian laws against ordinary Kashmiris and their leaders alike. A law was passed to jail parents of stone-pelters., if any. Meanwhile local body elections were held in which the ruling BJP was cut to size. But, India, as reported b y the Hindu also, showcased the elections in international media as a proof of popular participation and contentment of the people with the status quo.
Have the Kashmiri resigned to their fate
The mysterious silence in the Valley during the envoys' visit speaks volumes on how much the Kashmiri hate India. However, it appears the Kashmiri could have shown their ennui through some mode of peaceful protest. They could draw lessons from the Occupy the Wall Street or Precariat Movement in the USA.
Occupy has six letters. A group of six persons mostly celebrities in their fields, stand up at some busy street holding letters O,C, C, U, P, and Y. The Kashmiris also could have displayed the letters in word `AZADI' through a group of five persons.
Apathy
Arnold Toynbee, in his Challenge and Response Theory postulates that if a challenge is too onerous a nation may become apathetic. In similar vein, Ibn-e-Khaldoon suggests that survival of a tribe (nation) depends on cohesion (asabiya, nationalism) of a tribe faced with life-and-death threat around its frontiers.
Amy Chua (Political Tribes: Group Instinct and the Fate of Nations) talks about static or dynamic response of a society as shaped by group instincts of various components of a society.
Applying Amy Chua's framework to Kashmir situation
Amy Chua challenges the view that the conventional mechanism of demokratia (government by the people) is a panacea for all the problems of a society. Thus the recently-held local level elections or even `state assembly' elections in occupied Kashmir are no panacea for the Kashmiris' simmering discontentment, their revulsion to yoke of Indian rule. Chua, in her afore-quoted book analysed situation in Vietnam, Afghanistan, Iraq and Venezuela, besides so-called terror tribes including the Islamic State of Iraq and Syria.
Kashmir in Chua's framework would suggest it is naïve to believe that Kashmiris are resigned to their fate. By analogy, even a thousand years of exploitation by a microscopic Chinese population did not subdue the Vietnamese hatred of the Chinese. As soon as the Americans left Vietnam, the native Vietnamese prowled upon the rich community of Chinese like a pack of wolves. The Americans plunged into decade long futile war with Vietnam without realizing that the Vietnamese were not Chinese stooges.
The indomitable fighting spirit
Indian forces had been using pellet guns to blind the Kashmir. Now, former chief minister Mehbooba Mufti, they have begun to use even chemical weapons against the Kashmiri.
Let us have a glimpse of the dogra's reign of terror in Kashmir. To stifle the Kashmiri's fighting spirit, the dogra punished even Kashmiri children who played with fork-slings (ghulail) and stones (Muhammad Yousaf Saraf, Kashmiris Fight for Freedom, vol. 1, p. 50). Under the dogra rule, the Kashmiri were treated no better than beasts of burden. Instead of donkeys and horses, Kashmiri Muslims were used to transport goods across Gilgit, Leh and Skardu. They carried luggage on their backs across glaciers as high as 17,000 feet. Thousands of them perished along the way each year owing to frost bites, fall from a precipice, and hunger or sickness. The dogra caravans were not humane enough to stop for a while in the snowy passes to look after the injured porters (or 'human beasts of burden'). Besides performing the forced labour, the Kashmiri had to pay heavy taxes. Whole of their produce was confiscated by the dogra. Little was left for tillers and their children to eat. On every item, the oppressed Kashmiri had to pay multiple taxes. Take shawls. Not only the shawl-makers were taxed, but also the other intermediaries like importers of pashmina (wool) from Ladakh, and storekeepers, whether wholesalers or retailers (ibid. p. 280-81).
The regressive revenue system resulted in a famine during winter of 1877. People began to die of starvation. Instead of releasing grain stocks from the royal go-downs, the maharajah's constabulary drowned the starved, crying people in the Wullar Lake. Saraf writes: "Whole boat-loads of starving people have been conveyed by the Maharajah's officials to the Woolar Lake, and there drowned" (ibid. p. 294).
The reign of terror by Indian forces (now estimated at about nine lac regulars and security personnel) who replaced the maharajah's constabulary on October 27, 1947 is no less gruesome. International human-rights organisations, as well as India's National Human Rights Commission, have brought into limelight the Kashmiri's mysterious disappearances, their custodial deaths, and countless rapes of hapless Kashmiri women.
Like the dogra, Indian rulers are mercilessly exploiting Kashmiris' economic resources. Bulk of locally-generated electricity is being diverted to Indian states. The tourism industry is in shambles. Highly – educated people have no jobs. With no inflow of tourists, the shopkeepers have no business. Unlike the occupied Kashmir, all the socio-economic sectors in Azad Kashmir are progressing by leaps and bounds.
Toynbee's Challenge and Response Theory suggests that if the challenge is too strong, a nation becomes apathetic. Ibn-e-Khaldoon's asabiya (spirit of national cohesion) also suggests that a nation's spirit is likely to be smothered by a challenge which is too heavy. Historical lessons do not apply to the Kashmiri's struggle. Neither Indians, nor the dogra could gag them. The struggle for freedom has continued unabated.
The lesson from Kashmiris' struggle for freedom is that repression or palliatives like elections in occupied Kashmir are no good. The Kashmiri wants "freedom". Their group instinct is `resistance'. But they need to learn from peaceful resistance movements like the Occupy and the Precariat.
Pakistan Day Celebrations: Civilian Participation
Pakistan got independence on 14 August 1947 by hectic political struggle from the platform of All India Muslim League (AIML) under the dynamic leadership of Quaid e Azam Muhammad Ali Jinnah. The presidential address at Allahabad on 29 December 1930 of Dr. Muhammad Iqbal, accelerated and gave more clarity to the movement. He presented the idea and concept that Muslims are a separate nation by emphasizing that a nation is distinguished from the other based on religion, customs, and traditions. At the same time, he strongly disagreed with the Western concept of religion as a private affair. Iqbal explained that Islam is a way of life and thus Muslims are a separate nationand accentuated that unless their rights areprotected, it is impossible to establish peace and tranquility in the sub-continent. The determined political struggle of AIML led to March 23, 1940, Lahore Resolution, at its 27th annual session. The Quaid addressed the session on the first day andstressedthat Hindus and Muslims follow two different religions, philosophies, social customs literature and this made them two distinct nations.
The contents of the resolution, according to Story of Pakistan are"No constitutional plan would be workable or acceptable to the Muslims unless geographical contiguous units are demarcated into regions which should be so constituted with such territorial readjustments as may benecessary. That the areas in which the Muslims are numerically in majority as in the North-Western and Eastern zones of India should be grouped to constitute independent states in which the constituent units shall be autonomous and sovereign". It strongly rejected the concept of United India. The word states wassubstituted to one state by a resolution passed at the 1941 Madras session of the AIML which stated, "everyone should clearly understand that we are striving for one independent and sovereign Muslim State." Moreover, in all speeches, the Quaid used the word "an independent homeland" or "an independent Muslim state".Pakistan and India became dominions on 14 and 15 August 1947 respectivelyby the Indian Independence Act, 1947, based on the Mountbatten Plan of 3 Junepassed by the parliament of the UK on 18 July. Keeping in view the atrocities being committed by RSS, a militant wing of BJP in Indian Illegally occupied Kashmir (IIoK), and minorities especially Muslims in all over Indianot being allowed to practice religion freely, havevery sturdily substantiated the decision of AIML to fight for a separate state for Muslims. It elucidates their political acumen and far-sightedness.
Pakistan remained a dominion for about nine years till thefirst constitution as the Islamic Republic of Pakistan was adopted on 23 March 1956.Thereafter 23 March was celebrated as "Republic Day" (Yome Jamhooria)every year to commemorate the Lahore resolution and adoption of the constitution. After the imposition of martial law by Ayub Khan in Oct 1958,it is being celebrated as"Pakistan Day". Probably the plotter of the coup could not celebrate constitutionalism and democracy on March 23 so 'Republic Day' was replaced with 'Pakistan Day. The main feature is a three-servicesparade in Islamabad followed bythe display of military weapons and equipment. Floats of the provinces also march past. The flypast by Army and Navy combat aircraft displaying their weapons and equipment.The flypast by PAF fighters and aerobatic.
The celebrations are spread over about two and half hours.Pakistan Day has taken the shape of a Defense Day which was not originally intended. Moreover, Army, Navy, and Air Force organize their respective Defense Days on 6,8, and 7 Septemberevery year. The events of the Pakistan Day parade give an impression especially to civilians that military strength is the only most important component of national power. The remaining such as economic capacity, natural resources, industrial capacity, national cohesion, political structure, and leadership, etc. which are also very vital needs to be given projection. Therefore, parade proceedings may be modified to include more participation of civilian-related events. The latest inventory and indigenously developed weapons and equipment may be displayed to reduce timings. The PAF fighters may only carry out professional flypast andaerobatic performance similar to the aerobatic display team, like "Red Arrow "may be excluded. It is pertinent to mention that most of the countries have prohibited aerobatic display in public places to avoid any untoward incident. It is suggested that floats carrying students who have topped in the boards and universitiesand have done distinct research work in the past year may be added. Similarly,floats carrying civilians who have been awarded Pride of Performance and other awards, businessmen who have been bestowed awards, sportsmen who have brought honors for Pakistan may also be included. Few industrial floats may also be added with indigenously manufactured machinery and other items.Floats carrying agricultural products and livestock may also be considered.Citations are read as the float passes the dais. Moreover, in Islamabad and the provincial capitals industrial exhibitions may be organized which may include indigenously developed machinery and other items.The civilian participation in Pakistan Day celebrations will certainly add colors and act as a source of pride for them as well as for the nation.