New UN initiative to reduce plastic pollution from ASEAN cities
The United Nations Economic and Social Commission for Asia and the Pacific (ESCAP), in partnership with the Government of Japan, today launched a new project which aims to reduce the environmental impact of cities in South East Asia by addressing plastic waste pollution in rivers and oceans.
The 'Closing the Loop' project will support governments by addressing plastic waste pollution and leakages into the marine environment. To do this, the project will leverage innovative technologies such as remote sensing, satellite and crowdsourced data applications to detect and monitor the sources and pathways of plastic waste entering rivers in urban catchment areas. Four ASEAN cities will pilot the project: Kuala Lumpur, Malaysia; Surabaya, Indonesia; Nakhon Si Thammarat, Thailand and Da Nang, Viet Nam.
"Cities are on the front line in addressing plastic waste in ASEAN, which is the world's most polluting region when it comes to ocean plastics. The proliferation of plastic pollution in our oceans is a serious climate change hazard, and thanks to the strong support of the Government of Japan, this innovative new project comes at a timely moment to accelerate action on the issue," said United Nations Under-Secretary-General and Executive Secretary of ESCAP Ms. Armida Salsiah Alisjahbana.
Fast growing cities in South East Asia are responsible for as much as 60 per cent of plastic waste leakage into the environment. 75 per cent of land-based sources of marine plastic pollution in the region originates from uncollected waste and 25 per cent from leakages in the municipal waste management systems. Plastic pollution is also transboundary – up to 95 per cent of plastic in our ocean is transported by ten major rivers, eight of which are in Asia.
The project will produce plastic waste maps and simulations for each pilot city and will train officials and stakeholders in ASEAN cities to use smart technologies to monitor, assess, report on and sustainably manage plastic waste as well as further strengthen municipal solid waste management systems. Urban policy makers will also be provided the tools and knowhow to develop policy and investment strategies which apply a circular economy approach in managing their plastic waste streams.
The need for regional cooperation to address this critical issue was recognized by Japanese Prime Minister Shinzo Abe in his statement following the G20 Osaka Summit: "Marine plastic litter is another issue which cannot be resolved by some countries alone. Under such circumstances, the fact that the G20 was able to unite and share the Osaka Blue Ocean Vision, which aims to reduce additional pollution by marine plastic litter to zero by 2050, represents a major step forward towards resolving this issue."
The 'Closing the Loop' project supports local implementation of the ASEAN Framework of Action on Marine Debris and the G20 Osaka Blue Vision to tackle the proliferation of plastic litter, both of which accelerate action towards the achievement of Sustainable Development Goals 11 (Sustainable Cities and Communities), 12 (Responsible Consumption and Production) and 14 (Life Below Water).
This ESCAP – Japan initiative is implemented in close collaboration with local and national governments in South East Asia, ASEAN, the Institute for Global Environmental Strategies (IGES) and other partners.
The status of climate risk management in Latin American and Caribbean banks
A survey among 78 financial institutions in Latin America and the Caribbean holding 54% of the total assets managed by the banking sector in the region, revealed that 38% of banks incorporate guidelines on climate change in their strategy and 24% have a policy on climate risk evaluation and disclosure.
The study entitled "How the Banks of Latin America and the Caribbean incorporate climate change in their risk management," presented today during an online event, was prepared by the UN Environment Programme Finance Initiative (UNEP FI) and CAF – Development Bank of Latin America, with the collaboration of the Latin American Federation of Banks (FELABAN).
69% of the participant banks identified forestry and agriculture as the sector most exposed to climate risks, followed by the energy generation sector at 44%. 80% of the institutions recognized that the main physical risk to be incorporated in their risk evaluation and management was 'flooding,' followed by 'drought' (mentioned by 41% of the banks).
Banks in the region have an opportunity to improve the assessment of climate risks in their plans and strategies, with the aim of increasing their resilience and be better prepared to support the transition to low carbon economies.
According to the report, 41% of the institutions that took part in the survey recognized they do not have mechanisms to identify, analyze and manage climate risks.
The authors concluded that climate risks remain unmanaged mainly due to a lack of knowledge regarding the financial impact of climate change, and because of the absence of regulatory demands.
Banks in the region still tend to perceive climate risks from the perspective of how companies impact the environment, and not how exposed these companies are to climate threats. Considering the latter is key for financial institutions in the face of the expected increase in disasters and other impacts of extreme weather, the report notes.
According to the Intergovernmental Panel on Climate Change, given current concentrations and on-going emissions of greenhouse gases, it is likely that by the end of this century the rise in global temperature will exceed 1.5°C above preindustrial levels. This will come with higher sea levels and more frequent and intense climate disasters.
"During the last decade, banks in Latin America and the Caribbean have made significant progress in integrating sustainability criteria in their different areas of work. The study that we present today will also contribute to the timely management of climate risks in their financing portfolios," said Julián Suárez, Vice President of Sustainable Development at CAF.
"Climate risk assessment is key to the goal of aligning the banking industry with a sustainable and equitable global economy in the 21st century, which becomes even more relevant today as we need to build back better after the COVID-19 pandemic," said Eric Usher, Head of UNEP FI.
The authors call to follow the recommendations of the Task Force on Climate-related Financial Disclosures (TCFD), and to replicate initiatives like the UNEP FI pilot project with 16 of the world's leading banks to develop analytical tools and indicators that strengthen the assessment and disclosure of climate risks.
The survey revealed that 53% of the banks utilized the Sustainability Report as a mechanism to disclose risks linked to climate change, while only 16% reported through regulatory financial forms as advocated by the TCFD recommendations.
Due to the lack of knowledge regarding climate-related risks definitions, the authors also recommend the banking sector of Latin America and the Caribbean to prepare a common taxonomy on these issues.
Five things you should know about disposable masks and plastic pollution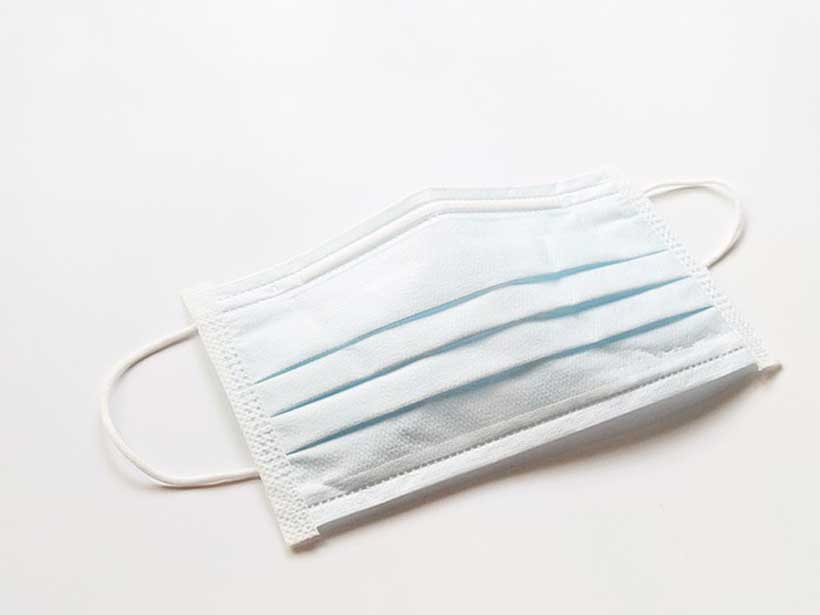 The fight against plastic pollution is being hit by the COVID-19 pandemic, as the use of disposable masks, gloves and other protective equipment soars, but UN agencies and partners insist that, if effective measures are put into place, the amount of plastics discarded every year can be significantly cut, or even eliminated.
1) Pollution driven by huge increase in mask sales
The promotion of mask wearing as a way to slow the spread of COVID-19 has led to an extraordinary increase in the production of disposable masks: the UN trade body, UNCTAD, estimates that global sales will total some $166 billion this year, up from around $800 million in 2019.
Recent media reports, showing videos and photos of divers picking up masks and gloves, littering the waters around the French Riviera, were a wake-up call for many, refocusing minds on the plastic pollution issue, and a reminder that politicians, leaders and individuals need to address the problem of plastic pollution.
2) A toxic problem
If historical data is a reliable indicator, it can be expected that around 75 per cent of the used masks, as well as other pandemic-related waste, will end up in landfills, or floating in the seas. Aside from the environmental damage, the financial cost, in areas such as tourism and fisheries, is estimated by the UN Environment Programme (UNEP) at around $40 billion.
The UN Environment Programme (UNEP) has warned that, if the large increase in medical waste, much of it made from environmentally harmful single-use plastics, is not managed soundly, uncontrolled dumping could result.
The potential consequences, says UNEP, which has produced a series of factsheets on the subject, include public health risks from infected used masks, and the open burning or uncontrolled incineration of masks, leading to the release of toxins in the environment, and to secondary transmission of diseases to humans.
Because of fears of these potential secondary impacts on health and the environment, UNEP is urging governments to treat the management of waste, including medical and hazardous waste, as an essential public service. The agency argues that the safe handling, and final disposal of this waste is a vital element in an effective emergency response.
"Plastic pollution was already one of the greatest threats to our planet before the coronavirus outbreak," says Pamela Coke-Hamilton, UNCTAD's director of international trade. "The sudden boom in the daily use of certain products to keep people safe and stop the disease is making things much worse."
3) Existing solutions could cut plastics by 80 per cent
However, this state of affairs can be changed for the better, as shown by a recent, wide-ranging, report on plastic waste published by The Pew Charitable Trusts, and sustainability thinktank Systemiq.
The study, "Breaking the Plastic Wave: A Comprehensive Assessment of Pathways Towards Stopping Ocean Plastic Pollution", which was endorsed by Inger Andersen, head of the UN environment agency UNEP, forecasts that, if no action is taken, the amount of plastics dumped into the ocean will triple by 2040, from 11 to 29 million tonnes per year.
But around 80 per cent of plastic pollution could be eliminated over this same period, simply by replacing inadequate regulation, changing business models and introducing incentives leading to the reduced production of plastics. Other recommended measures include designing products and packaging that can be more easily recycled, and expanding waste collection, particularly in lower income countries.
4) Global cooperation is essential
In its July analysis of plastics, sustainability and development, UNCTAD came to the conclusion that global trade policies also have an important role to play in reducing pollution.
Many countries have introduced regulations that mention plastics over the last decade, an indicator of growing concern surrounding the issue, but, the UNCTAD analysis points out, for trade policies to be truly effective, coordinated, global rules are needed.
"The way countries have been using trade policy to fight plastic pollution has mostly been uncoordinated, which limits the effectiveness of their efforts, says Ms. Coke-Hamilton. "There are limits to what any country can achieve on its own."
5) Promote planet and job-friendly alternatives
Whilst implementing these measures would make a huge dent in plastic pollution between now and 2040, the Pew/ Systemiq report acknowledges that, even in its best-case scenario, five million metric tons of plastics would still be leaking into the ocean every year.
A dramatic increase in innovation and investment, leading to technological advances, the report's study's authors conclude, would be necessary to deal comprehensively with the problem.
Furthermore, UNCTAD is urging governments to promote non-toxic, biodegradable or easily recyclable alternatives, such as natural fibres, rice husk, and natural rubber. These products would be more environmentally-friendly and, as developing countries are key suppliers of many plastic substitutes, could provide the added benefit of providing new jobs. Bangladesh, for example, is the world's leading supplier of jute exports, whilst, between them, Thailand and Côte d'Ivoire account for the bulk of natural rubber exports.
"There's no single solution to ocean plastic pollution, but through rapid and concerted action we can break the plastic wave," said Tom Dillon, Pew's vice president for environment. As the organization's report shows, "we can invest in a future of reduced waste, better health outcomes, greater job creation, and a cleaner and more resilient environment for both people and nature".
Beyond tourism: Investing in local communities to protect Africa's wild spaces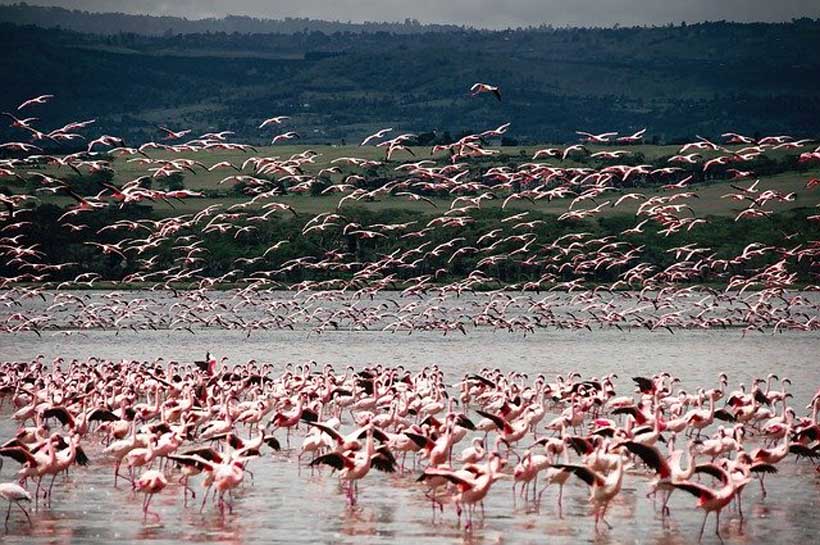 For ten years, Dixon Parmuya has guided tourists on bush walks around Amboseli National Park in Southern Kenya. But since COVID-19 swept through Kenya in mid-March, the country's tourism industry has dwindled, leaving many locals without jobs and animals without protection.
The coronavirus pandemic is creating what experts are calling a brewing conservation crisis in Kenya, a country home to some of Africa's most iconic animals. Most of Kenya's programs to protect wildlife are funded directly by tourist dollars and with visitor numbers down, money for conservation is drying up, say experts. There are also fears that poaching will rise, leaving wildlife protection hanging in the balance.
"If there is no tourism, there is no conservation," says Parmuya.
But the pandemic is encouraging countries to change that.
"Tourism can be fickle," says Doreen Robinson, Chief of Wildlife at the United Nations Environment Programme (UNEP). "We have to be more creative to expand revenue streams that can directly support local communities and protect natural assets."
In Africa, UNEP is working closely with governments and partners to encourage wildlife-based economies – where local communities are central to protecting the wildlife areas they inhabit, for mutual benefit of both. This includes going beyond tourism to attract other kinds of green investment in wildlife areas, like using natural resources to produce consumer goods in a sustainable way.
"We have to ensure that money gets reinvested into locally protected areas, and benefits are shared with the communities protecting biodiversity and wildlife, because these communities are creating the conditions for long-term, sustainable conservation in Kenya," says Robinson.
That is something Purity Amleset agrees with. She is part of a team of all-female rangers with the International Fund for Animal Welfare that is working to raise awareness about the importance of wildlife to Kenya's economy and its identity.
"As a ranger, I'm creating that conducive environment between the wild animals and my community. I come from that community, so they understand me well when I tell them the importance of wildlife," she says.
Each year, 31 July marks World Ranger Day to commemorate rangers all over the world who risk their lives every day at the forefront of conservation.