IRENA and ESCAP Step up Joint Efforts to Support Asia-Pacific's Crisis Response
The United Nations Economic and Social Commission for Asia and the Pacific (ESCAP) and the International Renewable Energy Agency (IRENA) will work together to improve access to sustainable energy, bolstering the Asia-Pacific region's response to the COVID-19 pandemic. The two organisations will offer recommendations to governments in the region positioning the energy transition as an integral part of the immediate response to the crisis and medium to long-term recovery efforts.

Asia-Pacific, home to half of the world's population, is largely dependent on fossil fuels. Diesel, for instance, fuels the majority of the region's off-grid electricity needs. According to ESCAP, 200 million people in the Asia Pacific region live without electricity and 1.2 billion people without access to clean cooking fuel. Joint efforts will focus on developing sustainable energy policies that are closely integrated with health and industrial development policies to bolster recovery efforts and rebuild economies.

"The pandemic is an opportunity for us to rethink our economic growth path that has come at a heavy cost to the people and planet," said Armida Salsiah Alisjahbana, United Nations Under-Secretary-General and Executive Secretary of ESCAP. "To bring about a fundamental shift for the energy transition, we need to adopt the motto of 'no more business as usual' for all stakeholders. Policymakers should not lose sight of the looming climate crisis, but rather design economic stimulus packages with social inclusion and environmental sustainability built into every decision in particular sustainable energy development."

"We are living in truly unprecedented times, calling for decisive and cooperative action among the international community to save lives and support livelihoods all over the world," said IRENA Director-General Francesco La Camera. "The Asia-Pacific region faces unique energy challenges that undermine the ability of governments to respond to this crisis and build economic resilience. Renewables can underpin these efforts and therefore can play an instrumental role in both the response and the recovery."

With national budgets strained by immediate COVID-19 needs, short to medium-term energy access investment may represent less of a priority for governments. However, underinvestment in this area could severely impact the capacity of rural health centres to support front-line health workers and provide essential services to COVID-19 patients. When a vaccine does become available, the provision of cold storage and refrigerated transport across large areas will be critical. Decentralized renewable energy technologies such as solar will be key for large-scale immunization efforts in developing countries.
Furthermore, slow progress in mainstreaming clean cooking solutions may expose millions of people to the dangerous combination of particulates and COVID-19. Scientists are already investigating links between air pollution and higher levels of coronavirus mortality, with preliminary results showing a probable correlation between the two.
Renewables can be deployed rapidly and are therefore well-placed to support immediate crisis response efforts including electrification of public health value chains. In the medium to long-term, renewables-based energy systems can also be an engine of sustainable growth. Renewable energy costs in many parts of the world now outcompete traditional energy sources, presenting cost saving opportunities for governments and consumers while boosting energy security, building energy independence and supporting climate-related nationally determined contributions.
According to IRENA's recently launched Global Renewables Outlook report, renewables can supply more than half of all power needs in Southeast Asia alone by 2030, boosting the regional economy by more than 4.4 per cent and growing jobs by close to 50 per cent in the process. In a recent COVID-19 policy report for Asia and the Pacific, ESCAP identified renewable energy as one of the main sectors to include in stimulus packages.

During the 10th IRENA Assembly last January, ESCAP and IRENA signed a Memorandum of Understanding to work together to increase the uptake of renewable energy in the Asia-Pacific region, support the implementation of the Paris Agreement, and contribute to the achievement of SDG7 by 2030.
$600 Million ADB Loan to Expand Energy Access in Eastern Indonesia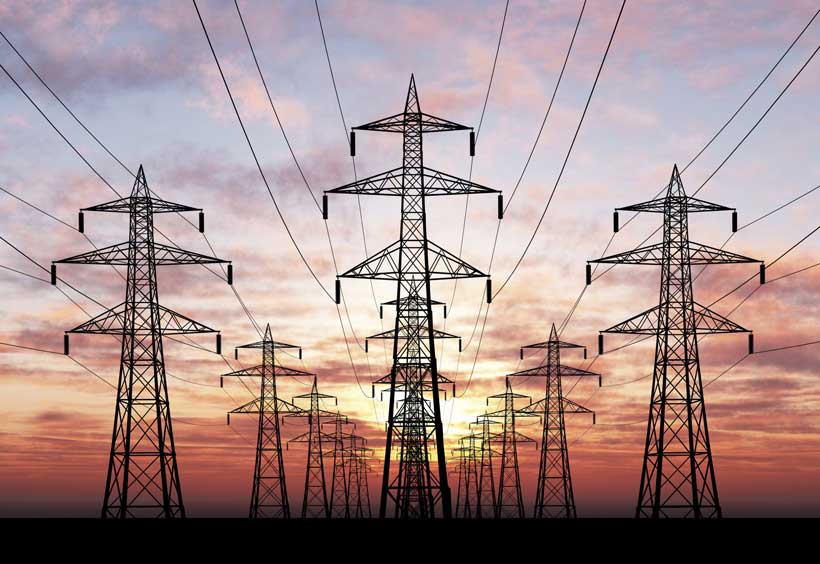 The Asian Development Bank (ADB) has approved a $600 million loan to help the State Electricity Corporation (PLN), Indonesia's state-owned power company, expand electricity access and promote renewable energy in eastern Indonesia. The program also includes two grants, at $3 million each, from the Japan Fund for Poverty Reduction and the Asia Clean Energy Fund.
The second phase of the Sustainable Energy Access in Eastern Indonesia–Electricity Grid Development Program supports efforts by PLN to expand electricity access and improve service reliability in nine provinces in the outer regions of Kalimantan, Maluku, and Papua. The first phase of the program began in 2017 and covered eight provinces in Sulawesi and Nusa Tenggara.
"The program will boost sustainable, equitable, and reliable access to electricity among the communities in remote eastern Indonesia, including through the use of solar and other renewable sources," said ADB Southeast Asia Energy Director Toru Kubo. "Reliable electricity is essential for people to access job opportunities, education, and health services, especially during the coronavirus disease (COVID-19) pandemic. The program will also support eastern Indonesia's economic recovery from the pandemic and contribute to equitable and resilient growth."
Indonesia's economy has doubled in size since 2000 and the national poverty rate declined to 9.7% in 2018 from 19.1% in 2000. Such gains are now threatened by the COVID-19 pandemic. ADB expects Indonesia's economy to contract by 1.0% in 2020, compared with a 5.0% expansion in 2019. To cushion the economic shock, the government has announced free electricity for 24 million poor households and a 50% discount for 7 million more households, which could reduce PLN's revenue and financing capacity.
The government has been pushing to develop the country's economic growth centers beyond Java, where more than half of the population live. Residents in eastern Indonesia currently have limited access to electricity, with up to 56% of households having inadequate or no electricity access in Papua and 28% in Maluku—much higher than the national average of 4%. The government has prioritized 433 villages currently without access to electricity, all of them located in the eastern provinces of Papua, West Papua, East Nusa Tenggara, and Maluku.
Expanded electrification in eastern Indonesia is a key part of the government's infrastructure investment plan, with the goal of electricity for all by 2024. The government plans to increase the share of renewable energy in the total energy mix to 23% by 2025, up from 13% in 2016. It also hopes to eliminate diesel use to the extent possible, a task most challenging in the remote eastern regions.
"The program will increase PLN's delivery of electricity powered by renewable energy to remote communities by six-fold and reduce indoor kerosene and wood consumption, which is expected to generate significant environmental and social benefits," said ADB Energy Specialist Diana Connett.
The first phase of the program in Sulawesi and Nusa Tenggara has proved successful. By the end of 2019, the number of new customers increased by 1.53 million, exceeding the program's target of 1.37 million. The second phase of the program aims to provide electricity to 1.55 million new customers by 2024 across the nine provinces.
The results-based loan to PLN, with a sovereign guarantee from the Government of Indonesia, will support the utility's efforts to install medium- and low-voltage power distribution infrastructure. It will also help PLN staff better manage assets and safely dispose of waste equipment, as well as improving procurement and payment systems.
The grant from the Asia Clean Energy Fund will help renewable energy plants apply advanced technologies to improve system design and maintenance. The Japan Fund for Poverty Reduction grant will support measures to install power connections for poor households and help PLN conduct a longitudinal social and gender impact assessment.
Other ADB energy initiatives include two ongoing private sector loans supporting wind and solar power generation in eastern Indonesia. They also include policy-based loans that, along with technical assistance, help strengthen sector governance and fiscal sustainability, boost private sector investment, and promote clean and efficient energy options.
IEA holds talks with China on a roadmap for reaching its 2060 carbon-neutrality goal
IEA Executive Director Dr Fatih Birol held a productive meeting on 19 November with Mr Huang Runqiu, Minister of Ecology and Environment of China to discuss how the IEA can support China achieve its energy and climate ambitions, including the goal of reaching carbon neutrality before 2060.
The IEA welcomes the opportunity to support China in its development of an ambitious and realistic roadmap and policies for achieving a peak in emissions before 2030 and carbon neutrality before 2060. The IEA input is expected to draw on its policy expertise on emissions trading system implementation and critical technologies such as renewables and carbon capture, utilisation and storage.
The Chinese government is currently developing its 14th Five Year Plan, which will shape its economic policies over the first half of the coming decade, which will be a critical period for global efforts to tackle climate change. The new Five Year Plan is set to strengthen previous policies to further reduce CO2 emissions in line with China's aim of achieving a peak in emissions before 2030. Measures are expected to include accelerating the implementation of a national emissions trading system, ramping up innovation in low-carbon technologies and increasing climate change capacity building.
At the bilateral meeting, Dr Birol underscored that a key challenge for China is to design a roadmap and energy policies that simultaneously put it on a path towards its carbon neutrality goal while also supporting the country's continued economic development. He noted that the 14th Five Year Plan will be very important not just for China, but also for the world.
Minister Huang highlighted President Xi Jinping of China's emphasis on the need for green, low-carbon industries, which he views as a necessary component of the high quality economic development that China is pursuing.
The IEA and the Chinese Ministry of Ecology and Environment signed their first Memorandum of Understing on Climate Change Cooperation on July 2018, laying solid foundations for future colloboration. Both organisations have agreed to continue under this framework and work on a wide-range of areas spanning energy development, clean energy transitions and climate change.
Boosting Offshore Renewable Energy for a Climate Neutral Europe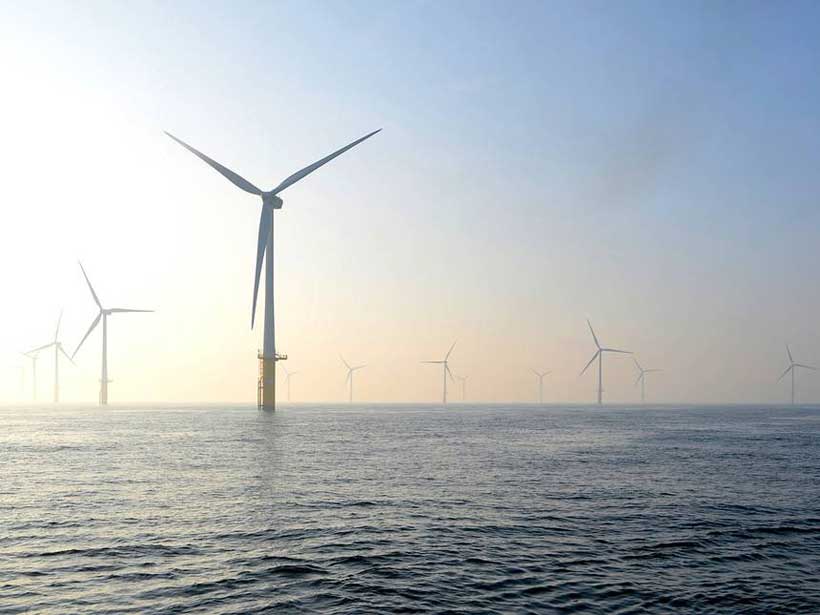 To help meet the EU's goal of climate neutrality by 2050, the European Commission today presents the EU Strategy on Offshore Renewable Energy. The Strategy proposes to increase Europe's offshore wind capacity from its current level of 12 GW to at least 60 GW by 2030 and to 300 GW by 2050. The Commission aims to complement this with 40 GW of ocean energy and other emerging technologies such as floating wind and solar by 2050.
This ambitious growth will be based on the vast potential across all of Europe's sea basins and on the global leadership position of EU companies in the sector. It will create new opportunities for industry, generate green jobs across the continent, and strengthen the EU's global leadership in offshore energy technologies. It will also ensure the protection of our environment, biodiversity and fisheries.
Executive Vice-President for the European Green Deal, Frans Timmermans said: "Today's strategy shows the urgency and opportunity of ramping up our investment in offshore renewables. With our vast sea basins and industrial leadership, the European Union has all that it needs to rise up to the challenge. Already, offshore renewable energy is a true European success story. We aim to turn it into an even greater opportunity for clean energy, high quality jobs, sustainable growth, and international competitiveness."
Commissioner for Energy, Kadri Simson, said: "Europe is a world leader in offshore renewable energy and can become a powerhouse for its global development. We must step up our game by harnessing all the potential of offshore wind and by advancing other technologies such as wave, tidal and floating solar. This Strategy sets a clear direction and establishes a stable framework, which are crucial for public authorities, investors and developers in this sector. We need to boost the EU's domestic production to achieve our climate targets, feed the growing electricity demand and support the economy in its post-Covid recovery."
Commissioner for Environment, Oceans and Fisheries, Virginijus Sinkevičius, said: "Today's strategy outlines how we can develop offshore renewable energy in combination with other human activities, such as fisheries, aquaculture or shipping, and in harmony with nature. The proposals will also allow us to protect biodiversity and to address possible socio-economic consequences for sectors relying on good health of marine ecosystems, thus promoting a sound coexistence within the maritime space."
To promote the scale-up of offshore energy capacity, the Commission will encourage cross-border cooperation between Member States on long term planning and deployment. This will require integrating offshore renewable energy development objectives in the National Maritime Spatial Plans which coastal states are due to submit to the Commission by March 2021. The Commission will also propose a framework under the revised TEN-E Regulation for long-term offshore grid planning, involving regulators and the Member States in each sea basin.
The Commission estimates that investment of nearly €800 billion will be needed between now and 2050 to meet its proposed objectives. To help generate and unleash this investment, the Commission will:
Provide a clear and supportive legal framework. To this end, the Commission today also clarified the electricity market rules in an accompanying Staff Working Document and will assess whether more specific and targeted rules are needed. The Commission will ensure that the revisions of the State aid guidelines on energy and environmental protection and of the Renewable Energy Directive will facilitate cost-effective deployment of renewable offshore energy.
Help mobilise all relevant funds to support the sector's development. The Commission encourages Member States to use the Recovery and Resilience Facility and work together with the European Investment Bank and other financial institutions to support investments in offshore energy through InvestEU. Horizon Europe funds will be mobilised to support research and development, particularly in less mature technologies.
Ensure a strengthened supply chain. The Strategy underlines the need to improve manufacturing capacity and port infrastructure and to increase the appropriately skilled workforce to sustain higher installation rates. The Commission plans to establish a dedicated platform on offshore renewables within the Clean Energy Industrial Forum to bring together all actors and address supply chain development.
Offshore renewable energy is a rapidly growing global market, notably in Asia and the United States, and provides opportunities for EU industry around the world. Through its Green Deal diplomacy, trade policy and the EU's energy dialogues with partner countries, the Commission will support global uptake of these technologies.
To analyse and monitor the environmental, social and economic impacts of offshore renewable energy on the marine environment and the economic activities that depend on it, the Commission will regularly consult a community of experts from public authorities, stakeholders and scientists. Today, the Commission has also adopted a new guidance document on wind energy development and EU nature legislation.
Background
Offshore wind produces clean electricity that competes with, and sometimes is cheaper than, existing fossil fuel-based technology. European industries are fast developing a range of other technologies to harness the power of our seas for producing green electricity. From floating offshore wind, to ocean energy technologies such as wave and tidal, floating photovoltaic installations and the use of algae to produce biofuels, European companies and laboratories are currently at the forefront.
The Offshore Renewable Energy Strategy sets the highest deployment ambition for offshore wind turbines (both fixed-bottom and floating), where commercial activity is well advanced. In these sectors, Europe has already gained unrivalled technological, scientific and industrial experience and strong capacity already exists across the supply chain, from manufacturing to installation.
While the Strategy underlines the opportunities across all of the EU's sea basins – the North Sea, the Baltic Sea, the Black Sea, the Mediterranean and the Atlantic – and for certain coastal and island communities, the benefits of these technologies are not limited to coastal regions. The Strategy highlights a broad range of inland areas where manufacturing and research is already supporting offshore energy development.