The United States faces a stark choice in the Middle East if it continues its maximum pressure campaign against Iran: confront the Islamic republic militarily or withdraw from the region.
Trita Parsi, Executive Vice President of the Quincy Institute in Washington and a former head of the National Iranian American Council, recently drew that harsh conclusion. No doubt, Mr. Parsi may be correct in the ultimate analysis. US-Iranian tensions could easily spin out of control into an all-out war that neither Iran nor the United States wants.
There are, however, lots of shades of grey that separate long-standing tit-for-tat attacks on US targets – primarily in Iraq, occasional Iranian harassment of US naval vessels in the Gulf, and sporadic US responses, from all-out war.
The United States and Iran have been engaged in tit-for-tats with varying degrees of intensity for years and so far have avoided an uncontrolled escalation despite incidents such as the 1988 downing of Iran Air flight 655, that killed 274 people, and the targeted assassination earlier this year of Iranian General Qassem Soleimani.
Leaving aside potential black and grey swans, a more likely scenario is that a US desire to reduce its commitment to Gulf states, increased Gulf doubts about US reliability as a regional security guarantor, and a new world in which Gulf and Western states struggle to come to grips with the economic fallout of the coronavirus pandemic, create an environment more conducive to a multilateral security arrangement. One that would reduce the risk of war, even if multilateralism globally seems to be on the retreat.
US President Donald J. Trump's threat in early April to cut off military sales to Saudi Arabia, if the kingdom did not bury the hatchet in its oil price war with Russia – sparking the collapse of oil markets, is an inevitable epic battle for market share.
More immediately, it drove the message home in Riyadh that US security guarantees were conditional and reinforced Saudi perceptions that the United States was getting disproportionately more out of its close ties to the kingdom than Saudi Arabia.
The Trump administration, in a little noticed sign of the times, put Saudi Arabia in late April on a priority watch list for violations of intellectual property rights because of its pirating of sports broadcasting rights owned by Qatar's beIN television franchise. The listing threatened to complicate Saudi Arabia's already controversial bid to acquire English soccer club Newcastle United.
It is still too early to assess the geopolitical impact of the global economic downturn. Depressed demand and pricing for oil and gas could enable China to diversify its sourcing and potentially reduce its dependence on the Middle East, a volatile region with heightened security risks. China imported 31 percent more oil from Russia last month while its intake of Saudi crude slipped by 1.8 percent compared to March 2019.
At the same time, low oil prices that make US production commercially less viable could temporarily increase Washington's interest in Gulf security.
Fundamentally, and irrespective of what scenario plays out, little will change. The US will still want to reduce its exposure to the Middle East. For its part, China will still need to secure oil and gas supplies as well as its investments and significant diaspora community in the region while seeking to avoid being sucked into intractable regional conflicts.
By the same token, the gradual revival of economic life, including a probable phased revitalization of supply chains and international travel, combined with a need to rethink migrant worker housing and create local employment, could alter Middle Eastern perspectives of China's way of doing business.
China's Belt-and-Road projects often have a China-wins-twice aspect to them that may have always been problematic but has become even more so in a post-pandemic economic environment. China-funded projects rely by and large on Chinese labor and materials supply rather than local sourcing.
The People's Republic's "China First" approach extends beyond economics and commerce. In an environment in which the United States is an irreplaceable but unreliable partner, Gulf states may look differently at Chinese hesitancy to co-shoulder responsibility for regional security with the risk of having to involve itself in multiple conflicts it has so far been able to stay aloof from.
The coronavirus pandemic constitutes a watershed that will color Middle Eastern attitudes towards all of the region's foremost external players: the United States, China, and Russia. Prior to the crisis, Russia, the weakest of the three, was playing a weak economic hand well, but may find that more difficult going forward.
Gulf states are likely to conclude that assertive go-it-alone policies are risky and only work in specific circumstances where big powers are either part of the ploy or look the other way. Though such were easier to pursue in a stable economic environment in which their oil and gas revenue base appeared secure.
The United Arab Emirates appears to have read the writing on the wall. It began a year ago to hedge its bets by reaching out to Iran in a bid to ensure that it would not become a theater of war if US-Iranian tensions were to spin out of control. Still, that has not stopped its support for rebel forces in Libya led by renegade Field Marshall Khalifa Haftar in violation of an international arms embargo.
Mr. Trump's threat of a cut-off in military sales to Saudi Arabia should have driven the point home. Yet, financially and economically weakened, less able to play big powers off against one another, and deprived of any viable alternative options, the kingdom and other Gulf states may find that a multilateral security arrangement that incorporates rather than replaces the United States' regional defense umbrella is the only security straw they can hold on to.
Nevertheless, in eventually attempting to negotiate a new arrangement, they may also find that they no longer have the kind of leverage they had prior to a pandemic that in many ways has pulled the rug from beneath them.
Author's note: This story first appeared on Inside Arabia
Intelligence and Evolution of Democracy in Jordan
The relationship between democracy and the character of secret intelligence presents an interesting puzzle. The very concept of democracy demands that an intelligence agency serves democratic interests by providing one country's security and preparedness against potential threats both internal and external. The core notion is that a stronger and safer country can turn itself into a heaven where democracy can continue to be practiced.
The role of intelligence in the building of democracy and political stability in the Hashemite Kingdom of Jordan is crucial. Jordan, strategically located in the Middle East, presents a long-run import-export relationship.
On the one hand, Jordan, a country of few natural resources, imports oil products and natural gas to meet its energy needs. On the other hand, Jordan exports a valuable resource which is security in terms of intelligence, geographic security, and stability. Jordanian General Intelligence Department's (GID's), Dairat al Mukhabarat, primary objective is to defend Jordan from internal and external threats that target its political stability, violate its sovereignty, or undermine the security of its people.
The focus of GID's operations is the collection of intelligence pertaining to security issues within the Middle East, including surveillance of paramilitary groups and guarding borders to prevent an influx of terrorists from the wider region. The agency is accountable to ministerial control, but in practice reports to the King briefing him on matters of national security. The GID also provides the Prime Minister with regular analyses of the kingdom's political climate, and it is committed to preserving the power of the Jordanian constitution when executing its duties.
Justice, Human Rights and Transparency
Justice, transparency, the respect of human rights and security are key ingredients to build accountability, trust, and stability, which are necessary for the functioning of democracies and market economies. The GID has been at the forefront of efforts to consolidate Jordan's architecture of democracy making the safeguard of these ingredients a cornerstone of its mission.
Practically, Jordan's intelligence agency fully recognizes the International Declaration of Human Rights and the United Nations Convention against Torture. The detainment quarters of the agency meet internationally approved standards and are recognized as an official state prison making it accessible for inspection and review, in accordance with the "Jordanian Prison Administration laws."
On Justice, the Jordanian Constitution provides that the judiciary is an independent power and divides courts into three types: regular courts, religious courts, and special courts. The Military Council of the GID falls in the third type of courts. Specifically, in accordance with Law 24 of 1964 on the General Intelligence Department (the so-called "GID Law"), the Intelligence Director appoints members of the Military Council and ratifies its decisions that pertain to officers and members of the GID. Judgments of the said Council are considered as final and are not open to any means of contestation.
The relationship between the intelligence agency and the judiciary, a key-component of democracy, is solid. The public prosecution at the State Security Court normally issues warrants and, provides them to the General Intelligence Department for the detainment of individuals connected to terrorism. The conviction of ringleaders of terrorist plots that originate from neighboring countries like Iraq and Syria is crucial part of the judicial-intelligence partnership to maintain internal stability, prerequisite for Jordan's democratic evolution. A representative case of the intelligence-judicial cooperation is the conviction of an attempted suicide bomber who took part in the 2005 Amman bombings in Jordan but survived, when her explosive belt failed to detonate.
The GID also leads the national fight against corruption in all its forms, perceiving the phenomenon of corruption as major obstacle to the kingdom's democratic evolution and economic development. In this regard, the GID has incorporated the anti-corruption directorate that was set up in 1996 and conducts secret investigations of corruption cases and collects relevant data, disrupts corrupt practices, makes referrals to the public prosecutor, and eventually to civil courts when sufficient evidence is available.
Senior members of the GID are not immune to secret investigations for corruption practices. In a self-cleansing process, the GID's former head for the period of 2005-2008 was sentenced to 13 years in prison on charges of embezzling public funds, money laundering and abuse of office. The anti-corruption directorate has run a project titled "Strengthening the Capacity of Government and People to Act against Corruption" with the aim to expose the Department's staff to international best practices in fighting corruption and attend specialized training workshops.
Since its establishment, the Anti-Corruption Directorate has uncovered numerous cases of fraud that helped save the state treasury hundreds of millions of Jordanian Dinars (JD). As consequence, people, including non-Jordanians, were referred to courts, including civil servants. In addition, foreign nationals have been expelled from the kingdom for fraud practices. The fraud cases involve bribes, embezzlement of funds, the forgery of official documents, smuggling operations, tax evasion, and copyright infringements. Last but not least, middlemen who are trafficking in the illegal sale of kidneys and other human organs have also been arrested throughout the years.
The Fight against Terror
Most important, the GID carries out intelligence operations to protect the security of the state. Specifically, the GID maintains several task forces devoted to specialized areas of intelligence, including counterintelligence. The government employs GID staff to monitor the security of government information systems and personnel.
Additionally, an anti-terrorism task force conducts operations to gather information on organizations active in Jordan and throughout the Middle East. It is not coincidence that Jordan has aided international anti-terrorism efforts and has repeatedly succeeded in foiling terrorist plots and dismantling terror organizations that planned to launch attacks in or outside of Jordan. Such organizations included, for example, Mohammad Army (1989), Bay'at Al-Imam Organization (1994), Khader Abu Hosher (1999), Jordanian Afghans (2001), and the Reform and Defiance Movement (1998).
Jordan's geopolitical position has long made it a prey for terrorist activities targeting Jordanian and foreign nationals. For example, in 2005, rockets aimed at two US warfare ships visiting the Jordanian port of Aqaba narrowly missed their targets. There were two claims of responsibility, both from groups believed to be affiliated with Zarqawi, then militant leader of al-Qaeda in Iraq. In 2004, Jordan became target of the Al-Jayousi terrorist group that planned to unleash a Chemical Weapons attack against GID's headquarters. The objective was to damage its facilities and image of a fortress agency, because of GID's major role in combating terrorism at the national and regional levels. In late 2006, the Jordanian intelligence thwarted a bomb attack against foreign tourists traveling through Queen Alia International Airport in Amman. Several of the convicted conspirators were Iraqis. An attack against American troops deployed at a military base in the south of the kingdom was foiled by the Jordanian intelligence in 2019.
The Kingdom has also been repeatedly targeted by the terrorist group of ISIS, but all planned attacks have been thwarted by GID. An ISIS-linked planned combined attack against Jordanian military and security sites, moderate religious scholars, and media stations was prevented in 2018. Notably, in 2018 alone, the GID foiled 62 terrorist operations abroad and 32 internal operations. In 2020, the GID thwarted several ISISlinked terrorist operations including a major one that aimed at simultaneously targeting the intelligence building in the city of Zarqa, security officials in the northern city of Irbid and an Armenian Orthodox Church in the Ashrafyeh area near the Al-Wehdat camp.
Jordan has long experience in the fight against terrorism since Afghanistan became fertile ground for the first generation of jihadist groups, the second generation coming from Iraq and the third generation active in Syria. Given this reality, Jordan's efforts focus on the rule of law, and the fight against terrorism through mechanisms and operations supported by GID. As King Abdallah pointed out in a letter to the GID in mid-February 2021, the agency must remain a model of efficient intelligence in countering terrorism and security threats to the kingdom and be in position to provide the best modern intelligence assessments to decision-makers in the political, economic, and security-related fields.
In practice, Jordan's GID supports a four-track plan in the fight against terrorism. The first track is Legislation. Jordan has endorsed in April 2014 the amendment of the 2006 anti-terror law that focuses on terror-related crimes and funding. The 2014 amended law foresees the death penalty for those who commit terrorist crimes that result in the death of people, partial or total damage of facilities, and use explosives, chemicals, and radioactive materials. Financial activities in support of extremist groups, attempts for recruitment to terrorist organizations, and the creation of websites encouraging terrorist activities are penalized under the amended law.
The second track lies in Executive Measures. Following United Nations Security Council Resolution 1373 on countering terrorism, Jordan has taken a series of measures to comply with the resolution, including the adoption of the anti-money laundering Act of 2007. Jordan has also updated the specifications of personal identification documents in compliance with international safety standards, thus minimizing forgery risks.
The third track is based on Treaties and Conventions. Jordan is party to both formal and informal anti-terror treaties and conventions and has contributed to a number of regional and international treaties with the aim to combat terrorism.
The fourth track highlights GID's cooperation with government ministries. A representative cooperation is with the interior ministry's programs to contain jihadist ideology applied since 2007 to prisoners. The programs include religious lessons and interviews with scholars and imams to fight this ideology, through dialogues and by holding sessions of psychological counseling and social rehabilitation.
Jordan continues to be in the eye of a storm as armed jihadist groups and al-Qaida as well as ISIS militants attempt to pour into the country. Because of this reality, Jordan employs its intelligence agency to mobilize regional and international cooperation with sister agencies based on defensive, operational and intelligence strategies to counter takfiri and jihadist groups emanating from crisis ridden Syria. Jordanian intelligence has foiled in 2012, one of the largest terrorist attacks planned on Jordanian; the attack was scheduled to be executed by militants from Syria who intended to attack western diplomats and to detonate explosives in two shopping malls and in the district of Abdoun. In late April 2014, the Jordanian air force destroyed vehicles transporting weapons to the kingdom from Syria. Throughout the last years, Jordan's GID has intensified actions to alert friendly countries and strategic allies on armed jihadist organizations active in Syria and the possible infiltration of militants to neighboring countries, through unannounced visits and meetings with security strategy makers and implementers in certain Arab countries, and western capitals.
Public Opinion Perspectives
The main characteristic of the GID like all intelligence agencies is that they operate in secrecy, and unlike governments they do not seek popularity or public approval for their activities, nor are they expected to seek popular ratings within public opinion. The secret nature of GID's tasks and duties limits the ability of any study to explore public opinion perspectives and restricts any opinion poll to general perceptions.
That said, a Jordanian research center has produced statistical evidence on the level of trustworthiness that GID enjoys within the public, and on relations between different branches of the Jordanian state, civil and military, not based on a single public opinion poll, but on an accumulating amount of data from polls conducted by the center over a 19-year period (2001-2020).
According to them, the General Intelligence Department along with the Armed Forces are the most trusted institutions in Jordan.
Jordanians have come to realize that the security and stability Jordan enjoys is no coincidence, but a result of the efforts of the Jordanian security apparatus, and the GID in particular. This perception has brought the agency that usually operates in secret and seeks no popularity or approval into the limelight as the first line of defense against groups that target Jordan.
As the kingdom has marked its second centennial, the political and security challenges plaguing the region, necessitate the effectiveness of GID's role in safeguarding the security of Jordan and its state institutions, prerequisite for the kingdom's sustainable democratization.
Washington's less than selfless help to Syria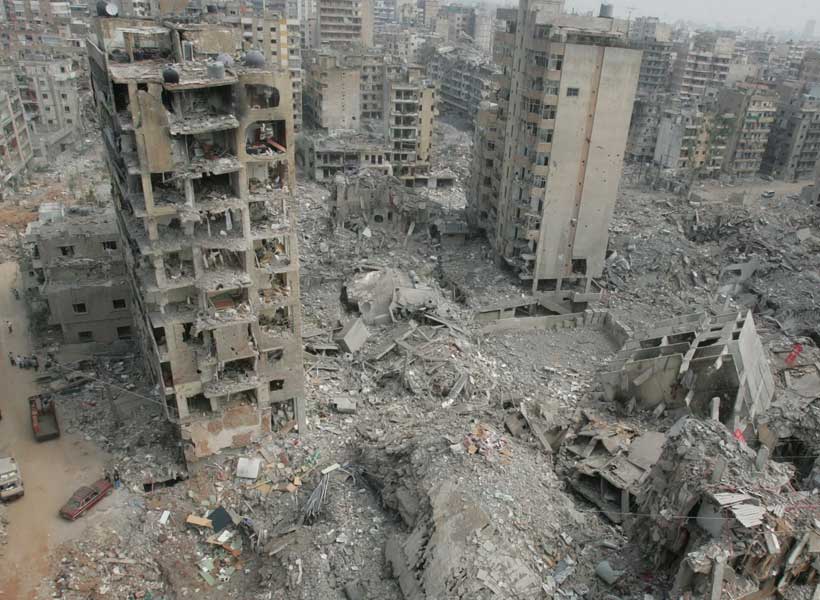 Now that people everywhere start to realize the need for pacifism, the United States continues to train thousands of militants in Syria, who will later take part in attacks on the government forces.
At al-Tanf military base in the country's southeast, and in the 55-kilometer security zone around it, still under US control, the American special services are enlisting former militants of the Islamic State of Iraq and the Levant (ISIS), now languishing in Kurdish-controlled prisons, to participate in acts of sabotage against the Syrian Arab Army (SAA).
The selection is among persons whose next of kin are currently being held in the ill-famed al-Hol camp in the city of Al-Hasakah. According to available data, 1,500 ex-ISIS fighters from among those captured by the US-led international coalition are already completing their training at a US military base.
The militants' main priority is destabilization of the situation in Syria's central and southern regions, including the establishment of control over the area between the cities of Abu Kemal and Mayadin in Deir ez-Zor province. The armed gangs also attack oil facilities, transport infrastructure, government forces, and mine roads.
The United States also believes that the transfer of terrorists will partially relieve the Kurdish prisons where the number of inmates, captured during constant raids by coalition forces in peaceful quarters has reached 7,000.
Judging by the increased activity of CIA-linked terrorists and saboteurs in the country's southern provinces, it becomes clear that there is a general plan to undermine the process of a political settlement aimed at restoring peace and ensure the territorial integrity and sovereignty of the Syrian Arab Republic.
From a historical perspective, terrorism has been viewed by Washington not so much as something to fight against, as an instrument of its own struggle against geopolitical rivals. Previously, the US recruited former SS members in Germany and their collaborators in Western Ukraine and the Baltic countries to pit them against the Soviet Union. Even though those people were Nazi criminals, many of them found refuge and employment in the United States. The same tactic was used against the USSR and the legitimate government in Afghanistan when outright criminals and terrorists became America's allies. One of them was Osama bin Laden, who became a US agent and subsequently created al-Qaeda, which, in turn, gave rise to ISIS. Both of these terrorist organizations – the world's largest – have on many occasions been found to have links to the United States. The years of the Syrian crisis provide additional evidence of this collaboration, and its volume keeps growing. Well, it looks like the Americans never learn from history now that in Syria, for example, they are working ever more closely with Islamic radicals…
America's "dirty wars" in the Middle East
When it comes to the number of wars waged anytime in history, the United States leaves all other countries far behind. With rare exceptions, American incursions were not justified by any security threats. For the most part those were military interventions that breached international law, caused numerous unnecessary casualties among civilians, destroyed infrastructure and plunged entire nations into chaos.
The root cause of the current unrest in the Middle East was Washington's ill-considered decision to impose development paths alien to the region.
At the same time, the Americans were quick to realize that by creating long-lasting conflicts they could derive real economic benefits from them. "Controlled chaos" sometimes tends to slip out of control, however, but overall it still remains extremely beneficial for the United States.
In this sense, the Americans have become the greatest source of terror of our day and age. Not a single coup anywhere in the world can be done without the US having a hand in it. Each time the Americans try to force their idea of democracy on others, the result is civil conflicts, chaos, and an upsurge of terrorism. When they invaded Afghanistan, the Taliban and al-Qaeda appeared; when they entered Iraq under a false pretext, it gave rise to Sunni radicalism; when they brought democracy to Syria the result was a protracted civil war and a humanitarian catastrophe.
During the past 15 years, the United States has turned the Middle East into a zone of permanent conflicts and wars.
After the overthrow of Muammar Gaddafi, Libya was plunged into permanent civil war, losing part of its territory and actually falling apart into several regions controlled by various Islamic groups, including ISIS. Until recently, slave trade flourished in some areas there.
Today, the territory of Libya is peppered with foreign military bases and awash in militants and mercenaries from around the globe – around 20,000 are currently active in the country. Libyan officials are mired in total corruption, and ordinary Libyans suffer all the hardships caused by the war and the raging economic crisis.
In Yemen, the US-inspired civil war, stemming from the conflict between the Houthis and the Saudis has been raging for more than five years now. The country, torn apart by internal conflicts and outside interference by Saudi Arabia, Kuwait and the UAE, has practically lost its statehood.
There is a humanitarian catastrophe now unfolding also in Syria. The country lies in ruins, roughly divided into three parts: the part controlled by Assad (60%); the area to the east of the Euphrates (30%), which is occupied by the Syrian opposition and the remnants of the ISIS army, forced to retreat to the lower valley of the Euphrates; the third region (10%) in Idlib province is controlled by Turkey and its Islamic allies.
The most volatile area is controlled by the Syrian opposition, mainly led by the Syrian Kurds, who have a large, well-armed army. They are supported and actually supplied by the Americans.
Cynicism, lies, and double standards are the keystones of American foreign policy.
From our partner International Affairs
Middle Eastern powers vie in shaping a next generation of Muslims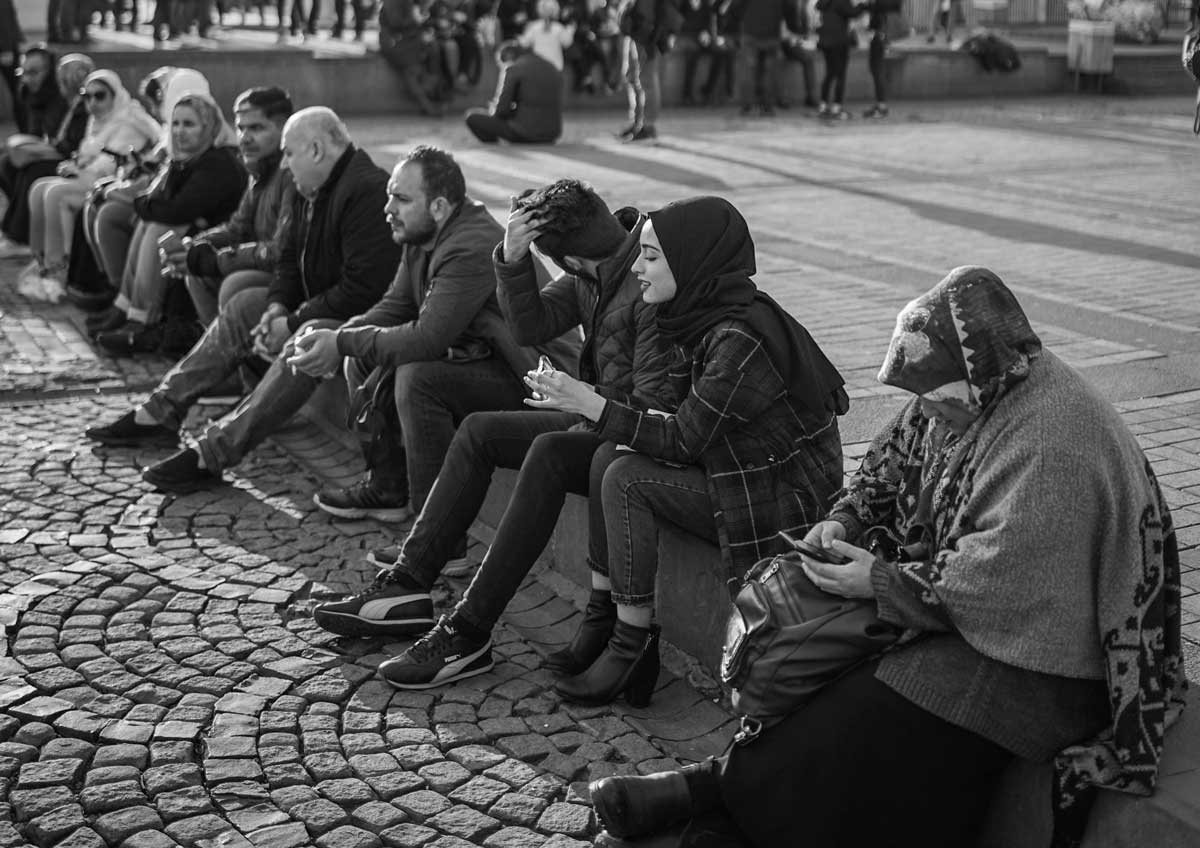 Education is emerging as a major flashpoint in competing visions of a future Muslim world. Rival concepts being instilled in a next generation are likely to shape what amounts to a battle for the soul of Islam.
Reports earlier this year published by the Israel-based Institute for Monitoring Peace and Cultural Tolerance in School Education (IMPACT-SE) chart the divergence in educational approaches.
At one end of the spectrum are Pakistan and Turkey, two of the more populous Muslim countries whose claim to leadership of the Muslim world is rooted in conservative, if not ultra-conservative interpretations of Islam, that increasingly shape their education systems.
Saudi Arabia and the United Arab Emirates reside at the other end with their reduced emphasis on religion in education and emphasis on science as well as religious tolerance and inter-faith dialogue.
Straddling the two approaches is Qatar, the world's only other Wahhabi state alongside Saudi Arabia even if it adhered to a more liberal interpretation long before the rise of Saudi Crown Prince Mohammed bin Salman.
Since coming to office, Prince Mohammed has significantly reduced the role of ultra-conservative religious figures and institutions, cut back on global funding of Wahhabi activity, enhanced women's rights and built a Western-style entertainment sector.
Sandwiched between Saudi Arabia and Iran, Qatar sees global support of political Islam, including the Muslim Brotherhood, as its best defense against the Saudi and Iranian governance models.
Qatari textbooks reflect the tightrope the Gulf state walks between professing adherence to concepts of democratic freedoms, human rights, tolerance, and pluralism, yet refusing to break with anti-Semitic and anti-Christian notions as well as philosophies of jihad and martyrdom prevalent in political Islam.
What the different approaches have in common is what makes both problematic: an endorsement of autocratic or strongman rule by either explicitly propagating absolute obedience to the ruler or the increasingly authoritarian environment in which the Islamicised education systems are being rolled out.
Underlying the different approaches to education are diverging interpretations of what Islam represents and what constitutes a moderate form of the faith as well as seemingly haphazard definitions put forward by various leaders.
To be sure, Saudi Arabia and the UAE, in contrast to the values propagated in Turkish and Pakistan school curricula, tackle issues that are widely seen as potentially contributing to breeding grounds for radicalism and extremism.
These include supremacist concepts, discriminatory portrayals of minorities, emphasis on rote learning and attitudes towards violence.
In an interview in early May, Prince Mohammed expressed seemingly contradictory definitions of what his version of moderate Islam entailed. On the one hand, the crown prince suggested that it involved a liberal application of Islamic law guided by principles of tolerance and inclusivity.
Yet, at the same time, when asked about tackling extremism, Prince Mohammed cited a hadith or prophetic saying that urges the faithful to kill extremists. Saudi dissidents charged that the crown prince was justifying the targeting of those who criticized him, such as Jamal Khashoggi, the Saudi journalist who was killed in the Saudi consulate in Istanbul in 2018.
"Today, we cannot grow, attract capital, offer tourism, or move forward with the existence of extremist ideology in Saudi Arabia. If you want millions of jobs, decline of unemployment, economic growth, and better income, then you must uproot this project… Any person who espouses an extremist ideology, even if he is not a terrorist, he is still a criminal who must be held accountable before the law," Prince Mohammed said, arguing that the days in which religious ultra-conservatism served a purpose were in the past.
The divergence in educational approaches takes on added significance because countries that vie for leadership of the Muslim world like Saudi Arabia, the UAE and Turkey as well as Iran, export their visions of what the faith stands for in a variety of ways. These include funding of religious, cultural, and educational institutions in third countries and lobbying for policies that bolster their approach and counter that of their rivals.
While cutting back significantly on its overseas funding and harnessing the Muslim World League (MWL), once a prime vehicle in the Saudi promotion of ultra-conservatism, to propagate the kingdom's more recent message of tolerance and inter-faith outreach, Saudi Arabia at times does not shy away from employing those it now denounces as extremists.
Indonesia is a case in point. The World Assembly of Muslim Youth (WAMY), another government-sanctioned non-governmental organization once used to further Saudi ultra-conservatism, prides itself on the funding of mosques in Indonesia built by the Prosperous Justice Party (Partai Keadilan Sejahtera or PKS), a Muslim Brotherhood affiliated group.
When MWL secretary general Mohammed al-Issa visited the headquarters in Jakarta of Nahdlatul Ulama (NU), the world's largest Muslim movement, he opted to take with him Hidayat Nur Wahid, a leader of the PKS, and a staunch rival of the National Awakening Party (or PKB) that is associated with NU.
The Saudi flaunting of its political Islamic Indonesian associate appears designed to counter Nahdlatul Ulama, the single most serious challenger to the various concepts of Islam put forward by Middle Eastern powers, including the kingdom.
Nahdlatul Ulama promotes a concept of humanitarian Islam that is rooted in a reinterpretation of religious texts, recognizes the need for reform to revise or remove what the group calls "obsolete" concepts such as that of the kafir or infidel, and is supported by a broad base of Islamic scholars.
For its part, Turkey's religious authority, Diyanet, that resides in the office of President Recep Tayyip Erdogan, has seen its budget increase 23-fold in the last two decades, making it by far one of the best funded government agencies.
Diyanet has funded mosque construction from the nearby formerly Ottoman countries in the Balkans to Africa and even Cuba. The Maarif Foundation, a vehicle used to take control globally of schools once operated by followers of Fethullah Gulen, uses school materials supplied by Diyanet.
Turkey accuses Mr. Gulen, a preacher who lives in exile in the United States and an erstwhile ally of Mr. Erdogan, of engineering a failed military coup in Turkey in 2016. Turkey has since arrested thousands of alleged Gulen supporters and removed large numbers of suspected supporters from the government bureaucracy and the military.
Multiple countries have handed local Gulen-operated schools to the Maarif Foundation. At last count, the foundation operated 323 schools, 42 dormitories and one university in 43 countries.
By the same token, the UAE supported by Saudi Arabia, has employed its religious soft power and commercial and economic sway to lobby for a tougher French policy towards political Islam prior to the crackdown initiated by President Emmanuel Macron.
The lobbying emphasized common interests in countering political Islam and Turkey, with which France is at odds in Libya and the eastern Mediterranean as well as on the issue of political Islam. It gave the French leader welcome Muslim cover to target political Islam and Turkey as he gears up for an election in 2022 in which Marie Le Pen, the leader of the far right, nationalist and anti-immigration National Rally, looms large.
As part of the crackdown on political Islam, France required children to attend school from age three. It also all but eliminated options for home schooling or the operation of privately-funded schools.
Mr. Erdogan laid down the gauntlet declaring in 2018 that "the joint goal of all education and our teaching system is to bring up good people with respect for their history, culture and values." Mr. Erdogan spoke of a "pious generation" that "will work for the construction of a new civilisation." It's that new civilisation that is at stake in the battle for the soul of Islam.