The United States faces a stark choice in the Middle East if it continues its maximum pressure campaign against Iran: confront the Islamic republic militarily or withdraw from the region.
Trita Parsi, Executive Vice President of the Quincy Institute in Washington and a former head of the National Iranian American Council, recently drew that harsh conclusion. No doubt, Mr. Parsi may be correct in the ultimate analysis. US-Iranian tensions could easily spin out of control into an all-out war that neither Iran nor the United States wants.
There are, however, lots of shades of grey that separate long-standing tit-for-tat attacks on US targets – primarily in Iraq, occasional Iranian harassment of US naval vessels in the Gulf, and sporadic US responses, from all-out war.
The United States and Iran have been engaged in tit-for-tats with varying degrees of intensity for years and so far have avoided an uncontrolled escalation despite incidents such as the 1988 downing of Iran Air flight 655, that killed 274 people, and the targeted assassination earlier this year of Iranian General Qassem Soleimani.
Leaving aside potential black and grey swans, a more likely scenario is that a US desire to reduce its commitment to Gulf states, increased Gulf doubts about US reliability as a regional security guarantor, and a new world in which Gulf and Western states struggle to come to grips with the economic fallout of the coronavirus pandemic, create an environment more conducive to a multilateral security arrangement. One that would reduce the risk of war, even if multilateralism globally seems to be on the retreat.
US President Donald J. Trump's threat in early April to cut off military sales to Saudi Arabia, if the kingdom did not bury the hatchet in its oil price war with Russia – sparking the collapse of oil markets, is an inevitable epic battle for market share.
More immediately, it drove the message home in Riyadh that US security guarantees were conditional and reinforced Saudi perceptions that the United States was getting disproportionately more out of its close ties to the kingdom than Saudi Arabia.
The Trump administration, in a little noticed sign of the times, put Saudi Arabia in late April on a priority watch list for violations of intellectual property rights because of its pirating of sports broadcasting rights owned by Qatar's beIN television franchise. The listing threatened to complicate Saudi Arabia's already controversial bid to acquire English soccer club Newcastle United.
It is still too early to assess the geopolitical impact of the global economic downturn. Depressed demand and pricing for oil and gas could enable China to diversify its sourcing and potentially reduce its dependence on the Middle East, a volatile region with heightened security risks. China imported 31 percent more oil from Russia last month while its intake of Saudi crude slipped by 1.8 percent compared to March 2019.
At the same time, low oil prices that make US production commercially less viable could temporarily increase Washington's interest in Gulf security.
Fundamentally, and irrespective of what scenario plays out, little will change. The US will still want to reduce its exposure to the Middle East. For its part, China will still need to secure oil and gas supplies as well as its investments and significant diaspora community in the region while seeking to avoid being sucked into intractable regional conflicts.
By the same token, the gradual revival of economic life, including a probable phased revitalization of supply chains and international travel, combined with a need to rethink migrant worker housing and create local employment, could alter Middle Eastern perspectives of China's way of doing business.
China's Belt-and-Road projects often have a China-wins-twice aspect to them that may have always been problematic but has become even more so in a post-pandemic economic environment. China-funded projects rely by and large on Chinese labor and materials supply rather than local sourcing.
The People's Republic's "China First" approach extends beyond economics and commerce. In an environment in which the United States is an irreplaceable but unreliable partner, Gulf states may look differently at Chinese hesitancy to co-shoulder responsibility for regional security with the risk of having to involve itself in multiple conflicts it has so far been able to stay aloof from.
The coronavirus pandemic constitutes a watershed that will color Middle Eastern attitudes towards all of the region's foremost external players: the United States, China, and Russia. Prior to the crisis, Russia, the weakest of the three, was playing a weak economic hand well, but may find that more difficult going forward.
Gulf states are likely to conclude that assertive go-it-alone policies are risky and only work in specific circumstances where big powers are either part of the ploy or look the other way. Though such were easier to pursue in a stable economic environment in which their oil and gas revenue base appeared secure.
The United Arab Emirates appears to have read the writing on the wall. It began a year ago to hedge its bets by reaching out to Iran in a bid to ensure that it would not become a theater of war if US-Iranian tensions were to spin out of control. Still, that has not stopped its support for rebel forces in Libya led by renegade Field Marshall Khalifa Haftar in violation of an international arms embargo.
Mr. Trump's threat of a cut-off in military sales to Saudi Arabia should have driven the point home. Yet, financially and economically weakened, less able to play big powers off against one another, and deprived of any viable alternative options, the kingdom and other Gulf states may find that a multilateral security arrangement that incorporates rather than replaces the United States' regional defense umbrella is the only security straw they can hold on to.
Nevertheless, in eventually attempting to negotiate a new arrangement, they may also find that they no longer have the kind of leverage they had prior to a pandemic that in many ways has pulled the rug from beneath them.
Author's note: This story first appeared on Inside Arabia
Why Israel should support the establishment of the Middle Corridor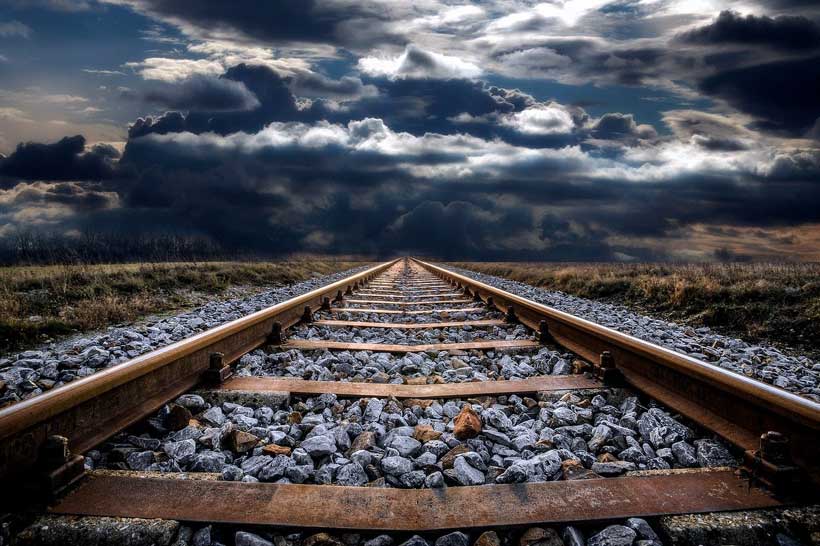 The governments of Azerbaijan, Georgia, Turkey, and Kazakhstan earlier in the year signed a declaration on improving the transportation potential throughout the region. Following that, the Azerbaijani, Kazakh, Georgian and Turkish foreign and transport ministries decided that there should be accelerated transport routes throughout the region, which will include the development of the Middle Corridor, a rail freight and ferry system that will link China with Europe.
It starts in Southeast Asia and China, and runs through Kazakhstan, the Caspian Sea, Azerbaijan, Georgia and Turkey before reaching southern and central Europe. This will permit trains to travel from China to Europe within 20-25 days, thus helping to reconnect the former Silk Road. As a former Israeli minister, I believe that Israel should be supportive of the establishment of the Middle Corridor, as it will help to strengthen the Abraham Accords if it is expanded to include Israel, the United Arab Emirates and other countries in the region.
The entire Middle East region used to be connected by train under the rule of the Ottoman Turks. There are a number of remnants of this wonderful train system in Israel, including the Ottoman train stations in Beersheba, Jaffa, and Jerusalem. These Ottoman train stations are historic landmarks from a bygone era when train travel across the Middle East was possible. Ottoman-era trains used to travel from Jaffa to Jerusalem, Haifa and other areas of the former Ottoman Turkish Empire, such as Medina and Damascus.
However, since Israel was declared to be independent, there has been no train travel between Israel and the Arab world. This was one of many causalities of the Israeli-Palestinian conflict. Yet in the wake of the Abraham Accords, this all has the potential to change, as the Arab countries no longer view Israel to be the pariah that they once viewed it to be. If anything, the Persian Gulf countries now view Israel to be a partner in the struggle against Iran, as do the Turkic republics like Azerbaijan, who greatly disdain how the mullahs are treating the Azerbaijani population in the Islamic Republic.
Thus, if this Middle Corridor is built, we Israelis can try to connect onto it as well, as it will help to counter the mullahs in Tehran by creating a stronger connection between the Turkic republics, Israel and the Arab world. We can connect to it via Turkey by ferry, and then from there, have another set of trains going from Israel to Jordan and Saudi Arabia and from there, to the United Arab Emirates. In our times, this is within the realm of the possible.
This will thus help to greatly expand trade between China, the Turkic republics, Israel and the Arab countries. Already, Israel, Saudi Arabia, and Jordan know that it is necessary to have a train that crosses from Israel to the Gulf states. They are talking about it and thinking about it. They are starting with trucks with containers that I arranged, where they bring containers from Abu Dhabi to Israel crossing from Saudi Arabia to Jordan to Haifa. They could continue from there to Turkey via ship and from there to Europe and anywhere else.
That means that we can have a train traveling from Europe to Turkey and from there, ships can go to Haifa, and from Haifa to Jordan, Saudi Arabia and from there, to the Gulf states, and they can go back in the opposite direction.    I am in Bulgaria now to check how I can make it more relevant.  After that, a Saudi Arabian agreement with Israel can start with a new train, like what existed in the Ottoman times with the Hijaz Railway.   The people of Hijaz want to make it happen again. This is in the plan of the Abraham Accords Agreement and it will happen in the future.    
Qatar punctures FIFA's political fantasy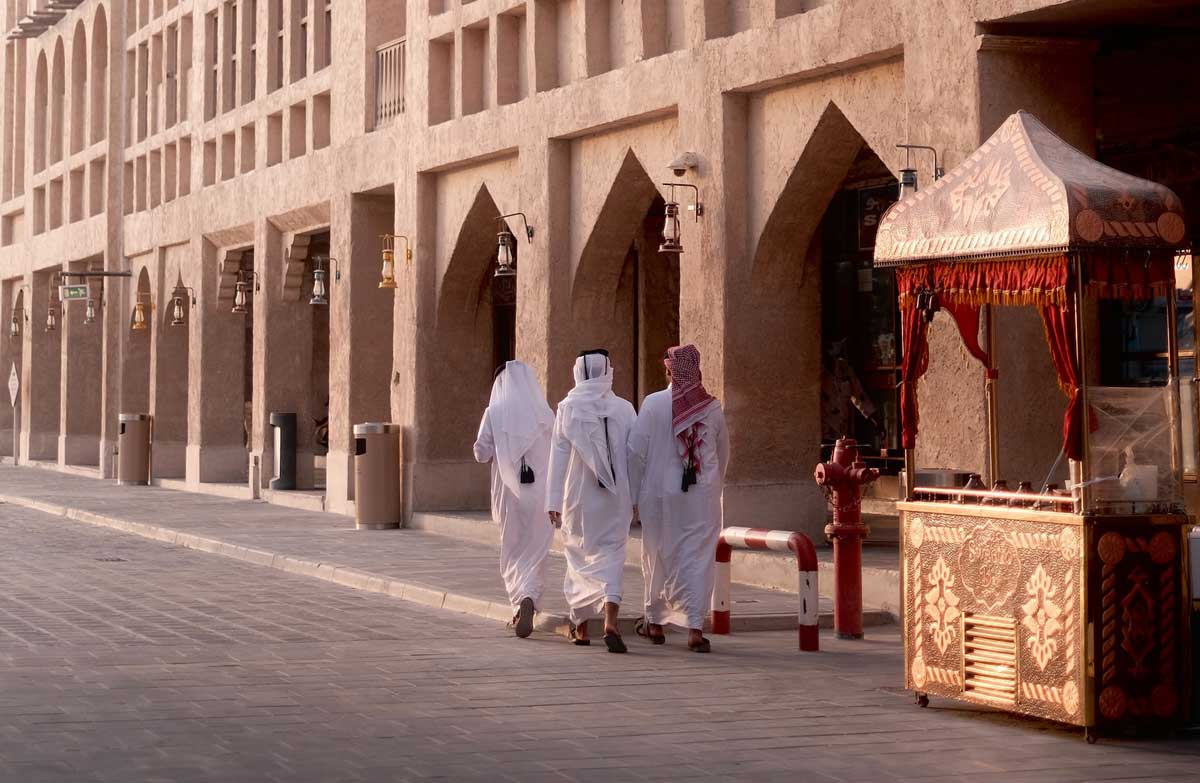 If the Qatar World Cup proved anything, it's that sports and politics are inseparable Siamese twins joined at the hip.
Politics popped up at every twist of the World Cup's road, whether related to the right of freedom of expression of players, sports commentators and fans; anti-government protests in Iran; anti-Israeli sentiment among Qataris and Arabs; a backlash against Western, particularly German, critics of Qatar; or ultra-conservative religious rejection of soccer as a sport.
Qatari efforts to stage manage the intrusion of regional politics ranged from picking and choosing which protests fit its foreign policy agenda to seeking to ensure, where possible, that events elsewhere in the region would not overshadow or inflame passions during the World Cup.
Palestine is a case in point.
Amid escalating violence between Israelis and Palestinians, Mohammad al-Emadi, the Qatari official handling Hamas, the Islamist group that controls the Gaza Strip, travelled to the region to ensure that it and Islamic Jihad, another Gaza-based organization, would not respond with rockets to Israeli use of lethal force against Palestinian militants on the West Bank.
Qatar feared that a response to last week's killing of an Islamic Jihad commander on the West Bank and near-nightly Israeli raids could spark a renewed Israeli intervention in Gaza, already crippled by a 15-year-long Israeli-Egyptian blockade.
The Qatari pressure puts in a different perspective the Gulf state's endorsement of expressions of support for the Palestinians during the World Cup in the form of pro-Palestinian flags and T-shirts and a refusal by Qatari and Arab fans to engage with Israeli reporters covering the tournament.
Despite refusing to follow in the footsteps of the United Arab Emirates, Bahrain, Morocco, and Sudan in recognizing Israel without a resolution of the Israeli-Palestinian conflict, Qatar has a long-standing working relationship with the Jewish state that serves the interests of both countries.
The Gulf state, often at Israel's request, has pumped millions of dollars into paying government salaries in Gaza, providing aid to thousands of families affected by past wars, and funding fuel for the Strip's power plant as well as infrastructure projects.
Moreover, Qatar became the first Gulf state to put money into Israel when it funded in 2006 a six-million-dollar stadium in the predominantly Israeli Palestinian town of Sakhnin, an investment long before the UAE-led Arab recognition of the Jewish state 14 years later.
Sakhnin and the Doha Stadium are home to Bnei Sakhnin, Israel's most successful Israeli-Palestinian club.
As a result, allowing expressions of pro-Palestinian sentiment during the World Cup served multiple Qatari purposes.
It gave a release valve to Qataris, a minority in their own country, who were concerned about the impact on their society of the government's live-and-let-live approach towards soccer fans with very different cultural values visiting their country during the World Cup.
Preventing fans from taking pro-LGBT paraphernalia such as One Love and rainbow-coloured armbands and shirts into stadiums served a similar purpose.
It also allowed Qataris to vent their frustration at perceived double standards in European and American criticism of Qatar's rejection of LGBT rights, particularly after the German team's hands-over-mouth gesture in protest against FIFA's denial of their right to wear pro-LGBT armbands.
In one instance, Qataris wore pro-Palestinian armbands of their own to a match as a protest against the donning of a pro-LGBT One Love band by German Interior Minister Nancy Faeser, who attended the game.
Expressions of pro-Palestinian, anti-Israeli sentiment also suggested that Qatar's refusal to recognise Israel was more in line with Arab public opinion than efforts to project the UAE-led recognition of the Jewish state as genuinely popular and indicative of a drop in support for the Palestinian cause.
If anything, recent polls show that public support for establishing diplomatic relations with Israel had fallen across the Arab and Muslim world, including in countries that normalized their ties to the Jewish state.
In Bahrain, 20 per cent of the population supports the accords, compared with 45 per cent in 2020, according to a Washington Institute for Near East Policy poll in July. Support in Saudi Arabia fell from 41 to 19 per cent. Even in the UAE, where normalisation had the greatest impact, support dropped to 25 per cent this year from 47 per cent in 2020.
For Qatari World Cup managers, Palestine was low-hanging fruit. Protest against the government in Tehran was a far trickier challenge.
A regional behemoth, Iran is a partner as well as a potential threat with which Qatar shares the world's largest offshore gas field.
Maintaining relations with Iran has allowed Qatar, at times, to be a background mediator with the United States on issues like the moribund talks to revive the 2015 Iranian nuclear agreement.
Qatar feared that allowing stadiums to become venues of confrontation between opponents and supporters of the Iranian government could have persuaded Iran to rank the Gulf state, alongside Saudi Arabia, Israel, and the United States, as an instigator of sustained anti-government protests in which security forces have killed hundreds.
As a result, Qatar sought to prevent anti-government banners, T-shirts, and pre-revolution flags from entering stadia. The problem resolved itself when Iran was knocked out of the World Cup in the group stage.
Yet, the larger issue remains. The Qatar World Cup demonstrates that FIFA's insistence that sports and politics can be separated amounts to a political fantasy.
More concerning than that, it enables FIFA and autocratic World Cup hosts like Qatar to decide what are convenient and inconvenient expressions of politics. That hardly makes for a level playing field, the starting point for any sport.
The challenges lie ahead Ankara's decision to normalize relations with Cairo and Damascus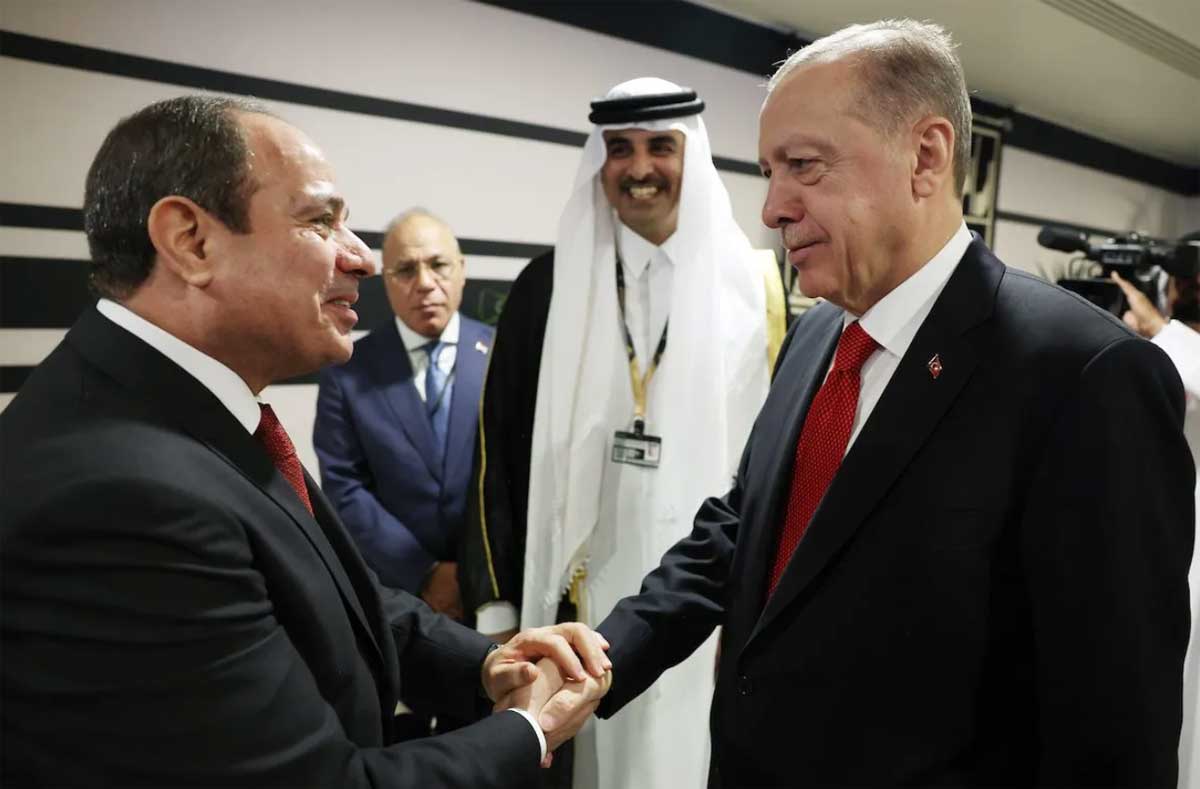 Although Egypt and Syria are at the bottom of the list of states with which Turkey intends to reconcile, the 10-year conflict with the two mentioned countries, which is accompanied by conflict and bloodshed in Syria, is on the verge of ending, and Turkey's relations with Egypt and Syria are returning to normal.
Of course, the recent progress is due to the efforts of Recep Tayyip Erdogan, the president of Turkey; Especially after the negotiators failed to close the last case of incompatibility between the two sides. The process of reconciliation began in 2021, in the city of Al-Ala in Saudi Arabia, and since then, Cairo and Ankara continued to strive and innovate in order to achieve reconciliation and compromise, and finally achieved positive and significant results.
However, the reconciliation between the two states was not at the leadership level; Until Qatar provided the ground for the meeting of Abdul Fattah Al-Sisi and Recep Tayyip Erdogan in Doha during the opening ceremony of the World Cup. The sitting of the Secretary General of the United Nations between the presidents of the two countries was not aimed at keeping them away from each other, and it seems that the Egyptians and the Turks had prepared for this occasion a few weeks ago, and the opening ceremony of the World Cup was held as a tribute to the mediation of Qatar, as the appointment was selected.
Regardless of political compliments, the reconciliation of Egypt and Turkey is very important; Because the continuation of tension between the two countries can lead to many risky developments. Relations between Egypt and Turkey became strained after the overthrow of the government of Mohamed Morsi in 2013. At that time, it became clear to political observers that this inconsistency will last for a long time and will not end soon; Especially since the late president of Egypt tried to run his country with the mentality of a one party rule. For this reason, the solidarity of the angry protesters with the security institutions played a central role in changing the situation in this state and marked the end of the Muslim Brotherhood government. Then, the Muslim Brotherhood made Istanbul its alternative capital and began its plans and efforts to return to power from there. This caused a crisis in the relations between Egypt and Turkey, and with the passage of time, the incompatibility between the two states increased.
However, in the past year and a half, the governments of Turkey and Egypt have held several meetings in order to resolve the dispute and end the disputed cases, and they were able to achieve significant successes in terms of security and media. Ankara more or less stopped the activity of the Egyptian opposition in Turkish territory, but the reconciliation between the two sides was not complete and the disagreement over how to manage the Libyan war crisis and the dispute over territorial waters in the Mediterranean remained unresolved.
In the case of Libya, Turkey supports one side of the conflict and Egypt supports the other side. Libya plays a vital role for Egypt in terms of security, and it is an important market for Turkey in terms of economy. In addition, Libya has many debts to pay to Turkey since the Gaddafi government.
On the other hand, after the discovery of gas fields in the Mediterranean waters, which are believed to contain a large amount of energy, there was a dispute between Egypt, Turkey and Greece over territorial waters in the Mediterranean, and the aforementioned states have not been able to find a solution to overcome this challenge.
The issue of ending the tension between Egypt and Turkey is very important, because achieving this goal may help end the war in Libya, and this in itself is reason enough to be optimistic about the current efforts for reconciliation between the two states. However, the price of this reconciliation will be paid by the opposition affiliated to the Muslim Brotherhood outside of Egypt.
Of course, the path of reconciliation between Damascus and Ankara is extremely chaotic and risky. It is so difficult to reach the stage of reconciliation between the two states that, according to Erdogan, if he himself goes to Damascus, he will not be able to find a quick solution to end this complex crisis. Turkey and Syria have been fighting indirectly for more than 10 years. In addition, several military powers, including the forces of the Islamic Republic, Russia, the United States, foreign militias, the remnants of ISIS and Al-Qaeda, the separatist Kurds of Turkey, and the Syrian armed opposition continue to invade Syria.
Meanwhile, the inability of Damascus to control parts of the Syrian territory has created a power vacuum in different parts of the country. Millions of Syrian refugees live abroad; In addition, millions of other citizens who have been forced to leave their homes have sought refuge in areas far from the war and are still displaced.
Therefore, any solution that is presented to end the crisis should consider the above points. Currently, all sides want the war in Syria to end, but the path to achieving this goal remains elusive.