It's not for sure! Whether COVID-19 impact could be narrated as that of re-arrangements of European powers in Peace Treaty of Westphalia of 1648, 1814-15 of Vienna Congress, Versailles Treaty of 1919, Sans Francisco meetings of 1945 (creating United Nations after WWII) and of End of Cold War in 1991. Like that of Westphalia broken by the rise of Napoleon, Vienna Congress by WWI, Treaty of Versailles by WWII and Potsdam Conference by the end of Cold War. The concept of security has really changed in these powerful historical events from War, negotiations and institutions. UNDP in its 1994 Human Development Report had quoted "From nuclear security to human security". In 1995, UN Secretary General had called in "conceptual break through going beyond armed territorial security(as in the institutions of 1945) towards enhancing or protecting the security of people in their homes, jobs and communities"(Rothschild, 1995). [1]
After 25 years of UN official recognition of human security; Humanity has itself stuck in the great pandemic of COVID-19. The powerful countries around the world are spending heavily on the security and defense comparing to the health system. The notion is: still 18-19th century of "territorial security" is must. For example: In 2019, the US has proposed R&D defense budget of $57,156 million from $43,616 in 2018 while 2019 budget proposed on the R&D of the health and human services was $24,742 million from $33,772 million. R&D on defense has been increased from 2018 to 2019 whereas on health system it has been decreased making country preparing for war rather for great pandemic like COVID-19.
COVID-19 is affecting in 5 core fundamental aspects: Individual, Society, Economy, Politics, Technology. In these frontiers, Education and Health is a cross-cutting issues. In individual level, peoples psychological aspects, productivity, learning, doing and inventing seems to have been greatly affected. The continuous lock down measures adopted in many countries of the world has forced people to live inside home. This has generated 'new wave' of adjustment features among people. Contrary to this, every adjustment is bringing new challenges to the people. There are reported cases of increasing Gender Based Violence in Nepal, Italy, India( listed can be longer) around the world. As women have to live with their perpetrator with no choice making the violence escalates. Secondly, probability of unintended pregnancies around the world are in incremental mode due to lockdown as women are unable to take services of family planning. UNFPA had reported of 1 million unintended pregnancies for high health service disruption for 3 months(due to lock down), up to 15 million unintended pregnancies if it continues for 12 months lockdown.
Economic downfall from the COVID-19 pandemic could push half a billion more people into poverty unless a urgent action is taken to bail out developing countries as reported by Oxfam. World Travel and Tourism council has warned the COVID-19 pandemic could cut 50 million job worldwide-one of the high end affected sectors of COVID-19. Tourism which count for 10% global GDP could take more than 10 months to recover. Even after the immediate effect of this virus will be flattened, there are continuous of risk of politicians giving up the stimulus package( after changes of new government) rising the country to "W shaped" recession—a previous crises have shown. We have seen this after 2008 financial crisis.
Underlining several reports, the western power center will become more hostile to China for blaming the COVID-19. There are growing probabilities of nationalist and populist may have enough room to fan the blames and China may become the target of Western aggression. This put the relationship of China, US and Europe under profound transformation characterized by mistrust and in some cases open hostility. Germany, France, UK and Australia has been raising the questions of virus originality in China and ask Beijing to respond making relationship of these countries with China on hot mode. Even one of the oped published in Germany's largest tabloid newspaper, Bild has asked Beijing for GBP 130 Billion bill of COVID-19 damages.
Society would also possibilities to see greater transformation. One of the transformation area could be urban settlements from "closed habitation to open". Separating populations from closed compact is one of key tools that has been applied currently to hold back infection transmission. The open spaces in future could be plan for environmental sustainability. However, the culture of the tele-working can't be applied across the sectors after the pandemic. Presence of children, poor working environment and in particular lack of private rooms specifically designed for work is serious constraint on tele working. Some people emphasized the loss of the valuable, quick communication that is only possible through face-face interactions with their colleges, consistent with the result in Battiston et al.(2017). Societal transformation is slow and steady. It is evolution rather mutation. So, assumption on changes at the fundamental attributes of society may not be taken granted.
Technology has played key roles in curbing the COVID-19 and possibility of integrated technology-health system in future. Particularly South Korea has developed fast testing kits, smart quarantine information system, mobile technology data for contract tracing, AI for improving diagnosis efficiency and patients classification and mobile app for information sharing. Including this, South Korean didn't applied nationwide lock down but had installed thermal imaging camera at the city and contract tracing conducted effectively to curb virus. In China; satellite monitoring, Robotics, Health Sensor and Apps, Drones, Big data and facial recognition, Artificial intelligence, Autonomous vehicles, mobile tracking/mass surveillance. But advanced countries of the West has failed in using tech tools for flattening virus.
Way Forward
All above 5 core fundamental aspects where possible impact of COVID-19 is being felt; it needs a re-configuration. It needs re-configuration from a centralizing concept of capital and wisdom to nationalizing concept of capital and wisdom. Cross cutting issues like Heath and Education is now better to be prioritized much more comprehensive way than before( beyond political stunt). The above developments summarizing us the consequences of diverting from the human security to the territorial security. Even a virus; who is "invisible" is challenging 10 thousand years old human civilization. We have given much more preference to the state in safeguarding its citizen from wars since 1648 but less in pandemic and disease. Even the UN, has been limited around managing global wars and high end political diplomacy but has outperformed in pandemic and disease.
So, re-arrangements of European/global powers from 1648 to 1991( from Treaty of Westphalia to End of Cold War) has an epigram of setting territorial security is must guarded by the state. But in 2020, we need a "totalitarian human security" idea retreat from old European/western security notions. And, COVID-19 scenario is the best.
[1] The United Nations was founded 50 years ago to ensure the territorial security of member states… .What is now under siege is something different," or "personal security"?Boutros Boutros-Ghali, "Let's get together to halt the unravelling of society." International Herald Tribune, 10 February 1995.
Why Did States Sign NPT Treaty As Non-Nuclear Weapon States
Following the inception of the "Treaty on the non-proliferation of nuclear weapons NPT" in 1967, about 186 states signed NPT as non-nuclear weapon states (NNWS) which are obliged to refrain from acquiring or manufacturing nuclear weapons nor these states are allowed to seek or receive assistance from nuclear weapon states in this regard, and have to comply with the prerequisites defined by IAEA. The reasons due to which these states decided to give up their sovereign right of acquiring nuclear weapons (despite the fact that some of these states are actually capable to develop nuclear weapons) are driven by motivations that vary according to the states' regional and domestic security dynamics, combined with the international normative values. Hence, in order to identify and understand the relevant reasons, case studies and an analysis have been presented.
CASE STUDIES
UKRAINE: After exploring the official statements related to the nuclear policy, issued by Ukraine's Ministry of Foreign Affairs (MFA), following reasons were observed due to which Ukraine signed NPT: international pressure, technical incapability, unstable economic affairs, incentive given by NPT in terms of civil nuclear technology (membership of MCTR "Missile Technology Control Regime" saved the space industry of Ukraine), pursuit for the stability of the newly established state in the region etc. At first, Ukraine tried to hold the rights over a nuclear arsenal (that it inherited after the disintegration of USSR). However, it seemed unable to handle international pressure. Moreover, MFA of Ukraine acknoweldged that Ukrain didn't want to offend the IAEA prerequisites as doing so would result in unstable economic relations with other states, especially Russia; the halted supply of nuclear fuel from Russia would cause the Ukranian nuclear power plants to shut down which might have result in energy crisis.
EGYPT:Previously interested in the procurement of nuclear weapons (due to perceived threat from "nuclear activity of Israel"), Egypt signed NPT in 1981 as it perceived (constructivism) that the benefits of signing NPT were impeccable in terms of diplomatic ties with US and aid of approximately two billion dollars provided by US every year. Moreover, Egypt had the chance to be "good international citizen" as per the international norms and to criticize the Israel's ambigous nuclear aims.
BRAZIL AND ARGENTINA: Brazil and Argentina faced security dilemma due to the "long-standing rivalry" between them. Later on, due to the adoption of the "democratic regimes", their rivalry was mitigated. Later on, Argentina and Brazil states became party to the NPT as NNWS in the years 1995 and 1998 respectively. Hence, the security dilemma was over and these states, being democratic states and as per the international normative values, had no reason to stay out of NPT. So the "low security threat" is the main reason due to which these states signed NPT as NNWS.
SOUTH KOREA:Despite having the advanced nuclear reactors manufacturing industry, South Korea chose to sign NPT as NNWS, partly because of its capitalist approach and international norms, and partly because of nuclear umbrella sought by South Korea from USA (though the influence of extended nuclear deterrence remains debatable between scholars).Moreover,according to some scholars, a few states are able to develop and manufacture the final product (nuclear weapons) but have not done it yet, either due to diplomatic reasons or simply because they do not have the reason to rush towards the development of nuclear weapons as they can manufacture nukes any time by withdrawing from NPT in case they perceived potential threat. However, the personal opinion is that it is highly unlikely of South Korea to withdraw from NPT.
JAPAN:Japan signed NPT as NNWS due to the international condemnation it faced which resulted from its aggressive historical background, and due to article 9 (renounced its right to keep armed forces except for defensive purposes) in its constitution. Moreover, like South Korea it has nuclear umbrella from US. However, scholars debate over the future of Japan (Whether it would remain non-nuclear state or not).
ANALYSIS
Although, multiple scholars gave multiple sets of "proliferation motives" yet an attempt has been made in this article to identify the most relevant motives and reasons due to which states signed NPT as NNWS, after studying the cases of the few states ( elaborated above).
First of all, The expense of the enrichment of fissile material (uranium or plutonium) and the development of stable nuclear arsenals, could be a disincentive for developing states to procure nuclear weapons. Therefore, such states might have signed NPT in order to be benefited by prohibitive international laws (for the use of force) in terms of security.
Second reason is theRegional Security Dynamics; whether a state is facing security dilemma with its adversary or not. If a state is not facing any security dilemma then there is no reason for the state to stay out of NPT. Otherwise, procurement of nuclear weapons would pose potential threat to the security of the state as compared to the disarmament. The initiative for the development of nuclear weapons taken by a state would insecure its adversary and may lead to arms race in the region that would ultimately, contribute to the instability of that region. Another reason could be drived from the perceived "Nuclear Umbrella"; state such as South Korea and Japan may not develop nuclear weapons as in case of conflict, they would seek help, in the form of the deployment of nuclear weapons, from the USA; a phenomeon known as extended deterrence.
Thirdly, International Normative values based contructivism could also be considered a reason due to which states signed NPT as NNWS. The term nuclear taboo became the part of the scholarly text which emphasized the constructivist perception that the making and the use of nuclear weapons is immoral and the (perceived) legitimate initiatives related to he non-proliferation and disarmament would increase their prestige (which might also be beneficial for inter-state relations of a state with others and for the trade). This norm has been institutionalized in Non-proliferation Treaty. In other words, "states prefer to be good international citizens; the ones which do not develop nuclear weapons" (Jacques Hymans). Hence, the states overwhelmed (international pressure) by the international norms signed NPT as non-nuclear weapon states. Many states (which possessed the capability of developing nuclear weapons) started nuclear programs before NPT entered into force. Later on, these states terminated their nuclear programs and signed NPT due to the altered norms of cost and benefit analysis; favorable trade agreements and the changed definition of appropriate state behavior. Another factor that contributes to this topic is the history of the states (e.g Japan' case).
Fourthly,the behavior of the states influenced by intra-state political and economic affairs could also be a reason; political structure and type of government along with the state's priorities (military security prioritized over economic security and vice versa). Democratic states tend to be the protagonist of NPT and prefer to obey the international laws (However, this opinion remains debatable). Moreover, the "willingness" of the state leaders to prefer the economic growth (through international trade and cooperation; a liberal perspective) could also be a "non-proliferation motive", since doing otherwise (prefering to develop nuclear weapons) would result in economic sanctions and disintergration.
Fifth reason is the most common and widely understood reason that is the incentive (bargain) offered by NPT to the non-nuclear weapons states; the providence of civil nuclear technology for the peaceful purposes (e.g generating electricity or for medical purposes etc.).
Other reasons have also been assumed after observing the state of world affairs, for example: the monopoly of P5, that is, not to let other states acquire nuclear weapons could also be the reason; the small weak states or the states that are newly established may have signed NPT after being pressurized by these countries on political and economical level. Moreover,some states might have signed NPT to simply support the cause of this treaty. For example, New Zealand signed NPT because it is a great protagonist of the non-proliferation and disarmament cause. In addition to that, these states, at the time of signing the treaty, expected P5 to disarm as per the treaty's articles. The matter that the P5 haven't done it yet, has been raised at NPT meetings many times, by NNWS.
CONCLUSION
Since there are 186 states party to the NPT as Non-Nuclear Weapon States (NNWS), the reasons for them signing as NNWS are numerous. However these reasons could be narrowed down to the few major reasons; security dynamics of the regions where these states are situated, their intra-state matters, the prevailing norms in the international system, cost and beneft analysis over the incentives offered by NPT etc. However, the effect of NPT is uncertain since the states that have signed NPT do not have immediate security threats. In case, they face threats from adversary, the decisive role of NPT over such potential security issues remains debatable.
How nations states are limited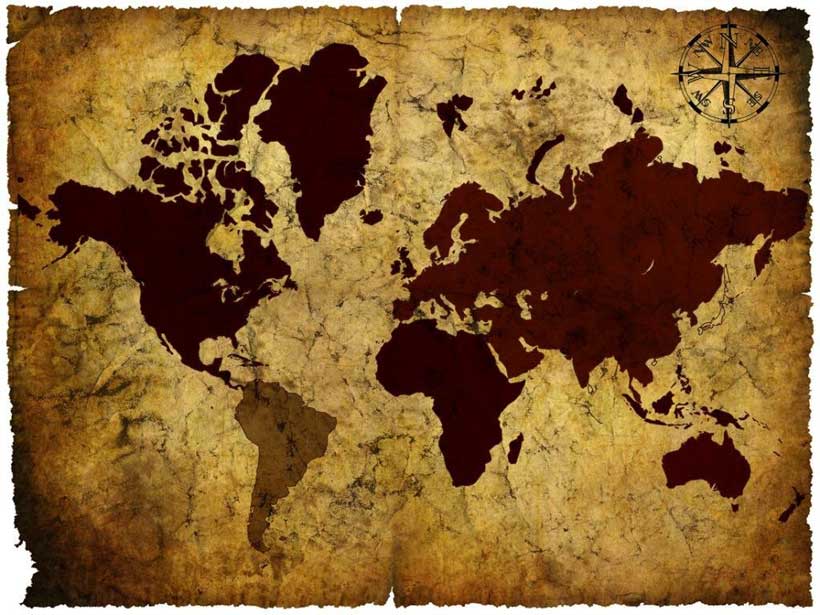 After the World War II, the establishment of the United Nations and the beginning of cooperation between the states was considered by many governments as a positive step. It was a useful step for all governments to start cooperating with European states that had been at war with each other for many years and failed in European history, and for other states to join this process and maintain positive political and diplomatic relations. However, after the recent two world wars, the desire of states to sit at the table of peace has made them forget something. These were the influences of the global government (UN) that would affect the sovereignty of states. Therefore, as liberal relations and the process of globalization develop in international relations, nation-states have begun to move away from the status of individual states to the management of global power. Today, global governance has become a reality. When national states decide on an act in international politics, they are forced to act and implement acts not only in the national interests of the state, but also in the opinion of international organizations. Today, it is not as easy as in the past to seriously change the geopolitical situation and violate international law without the opinion of international political organizations. Because today in the system of international relations there is a control and power through global governance, which will influence the sovereign decisions of states. Therefore, today I will share my views on how global governance, which is a reality today, has brought nation-states closer to decline.
Part 1
Although the emergence and functioning of international organizations dates back to the 19th century, the formation of global governance is largely thought of as the history of the United Nations and some of the political organizations that have emerged since then. As I said, the emergence of global governance is associated with the end of World War II in 1945 and the establishment of the United Nations. As we know, after the Second World War, the world began to move on different realities. With the establishment of the United Nations, a mechanism of global governance has already begun to emerge. However, due to the geopolitical consequences of World War II and the transfer of Eastern Europe to the USSR, global governance through the UN could not cover the whole world, but simply led to the emergence of international organizations with its roots and the division of the world into two poles. As we know, the signing of the North Atlantic Pact in 1949, the emergence of NATO and the formation of the Western bloc, and later the signing of the Warsaw Pact and the establishment of the Eastern bloc in the same year divided the world into two poles. On the one hand, there was the capitalist West in global governance. On the other hand, there was the communist-ruled USSR. This continued until the 1990s.
Then, in 1991, with the collapse of the USSR and the end of the Cold War, global governance began to take over the world and the world came to global power, and liberal relations began to take over the world. Even Fukuyama, when he said the end of history, in fact meant that global governance would cover the world and that the world's states would operate in the process of globalization based on a liberal tradition. All of this was a small history of how global governance came into being and when it covered the whole world. After the end of the Cold War in 1991, the Eastern European states that had already seceded from the USSR began to integrate into the West. In short, they have joined global governance. Later, some countries in the region, such as Azerbaijan, Georgia, and Ukraine, which gained independence from the USSR, entered the global system of governance, maintaining ties with the West. However, states such as Russia and Iran, in order to further protect their sovereignty, did not allow the influence of this administration to influence them and began to sever ties with the West over time.
However, the process of globalization did not move much with its positive aspects. Not only did global governance influence the decisions of states to control them, but it also had to create hierarchical control over them by creating global hegemony. The ideal option for this was the hegemonic equator. In this hegemonic equator, states are legally and formally equal, but over time they have become economically, politically and militarily unequal. Thus, after a while, this unequal situation began to form a hierarchy of power between states. States with weaker economic resources and militaries are already under constant pressure from powerful states and under the influence of powerful states.
For example, we can see an example of this in our country today. We are all equal in the South Caucasus region. Although Georgia, Iran, Russia and Azerbaijan are formally equal, there is a hierarchy in terms of global hegemony. For example, Russia comes first in this hierarchy. Because Russia is much luckier than others in military, economic and geopolitical terms. The second is Iran. Because the possibility of Iran becoming a nuclear weapon results in its military superiority over other countries in the region. The third is Azerbaijan. Because Azerbaijan's oil economy, such as oil and gas, makes it more economically viable and stronger than Armenia. Therefore, such differences created by global governance and the limits imposed on sovereign decisions by states have formed a critique of globalization over time, leading to criticism and debate by various academics. This criticism has long focused on the question of whether globalization can lead to the decline of nation-states.
Part 2
As we know, the long-term impact of the globalization process on states has led to serious criticism about whether globalization has transformed states. While some academics believe that global governance destroys and degrades nation-states, others argue that globalization serves the national interests of nations.
The first critical approach is that the process of globalization is very powerful in a globalized world. In this case, we have already moved to a system of non-sovereign states. Today, states are no longer able to make independent political decisions in the long run for their national interests and to act accordingly. This process also weakens the power of states in the world and in international relations, and transnational companies gain a dominant position.
However, in the second critical approach, academics think differently and contradict the first criticism. Academics believe that although globalization affects the independent acts of states, the superpowers of their regions are still the most important entities in global politics. Because both international organizations and economic transnational organizations, which are the concepts of the globalization process, were created by these countries themselves. Therefore, globalization does not harm these countries, but serves their national interests. They can violate international law and the rules of global governance at any time, and even the geopolitical situation can change despite global governance. (For example, the US invasion of Iraq, Russia's imperialist act against Georgia and Ukraine)
In addition, there is a third and final critical approach, which is the approach of global governance to other forms of power, interests, goals and acts of states. As globalization is now considered a world reality, states are forced to choose between two options. Either Iran, like North Korea, will remain closed and protect its national sovereignty outside of global governance, or, like other countries in the world, will join the process of globalization and cooperate with each other. Since there is an economic reality created by global governance in the world, global governance can keep states under its influence by changing the interests, goals and acts of states.
However, the decline of the state today is not only due to the process of globalization and global governance. In addition, there are institutions such as the global economy, business, large companies, non-governmental organizations and international organizations, which pose a serious threat to the sovereignty of states. Today we live in a world of more international, economic companies and organizations than national states. 49% of these companies and organizations belong to the states and 51% to the international economy. The economic power of some of these companies (Exxon Mobil, General Motors) is already greater than in many Eastern European and African countries. From this we can conclude that the second concept that leads to the decline of nation-states, along with international organizations, is the international economic companies.
Conclusion
As a result, I can say that today the globalized world and international organizations have become a system that borders states and limits their national decisions. If in the 20th century it was so easy to make a decision to start a world war, to use any type of weapon, it has become almost impossible to do so in a globalized world. But in addition, globalization and international organizations can sometimes help strengthen states. For example, today, because states play an important role in international organizations, decisions made through international organizations
sometimes depend on states. For example, the UN Security Council, the Consulate General of the European Union, is a process that depends on states in the decision-making process. The decisions of the member states are considered very serious and decisive in the decision-making process. In this case, too, we can see that international organizations do not act as a tool for the decline of nation-states, but as a concept that strengthens them. Therefore, I do not think it is right to assess globalization today as a system that leads to the decline of nation-states.
Reference
Andrew Heywood. (2013, fourth edition). Politics s.18
Robert Jackson & Georg Sorensen: Introduction to İR, s. 4
Mazarr, M. (1999). Global trends 2005: An owner's manual for the next decade. New York: St. Martin's Press.
Zygmunt BAUMAN, Küreselleşme-Toplumsal Sonuçları, Çev: Abdullah Yılmaz, Arıntı Yayınları, İstanbul, 2010, s.83
Do dominant strengths lead to heavy commitments?
In the middle of a global recession, in which almost all facets of our lives are now carried out on-line, technology firms are experiencing a massive increase in their customer base. These businesses are over-influenced by the necessities and the popularity of internet content and networks in our lives. It is through this force that our civil rights are upheld.
Transparency International has reported that the 2020 Corruption Perceptions Index (CPI) has revealed that chronic corruption threatens health care services and leads to the pandemic's democracy. OnThursday Transparency International updated its annual survey, revealing that in 2020 the situation in Pakistan had deteriorated. Countries with strong results in the index are more spending on health care and more able to have basic health security and less likely to contravene political laws and institutions or rule of law. By their view of public corruption, the 2020 version of CPI rated 180 countries and territories based on 13 expert reviews and business executive surveys. The index was illuminated this year by Denmark and New Zealand, both with 88 points. At the bottom of the table, there are 14, 12, and 12 points respectively in Syria, Somalia, and South Sudan. Pakistan was 120 last year. The country's corruption scale is 31 one point below the 32-last year at the scale of 0-100, where zero is 'Extremely Corrupt' and 100 is 'Very Clean,' suggesting a steadily deteriorating view of corruption in the public sector.
The annual CPI in 2020 shows that persistent corruption threatens healthcare services and leads to the political retreat of the COVID-19 pandemic.
What is a report on transparency exactly?
A transparency report is a frequently released document that analyzes the activities of entities that have a particular impact on the privacy or freedom of expression, information about the enforcement of internal rules such as community policies and service requirements, and provides statistics on original government and third-party user data demands, materials, and account limitations. The compliance report should include public and private third-party requests, company implementation information and recommendations for the Group, and the amount of customer information and content notifications and orders regulating or blocking content. Published every year, at least, and convenient for all users to use.
This involves ensuring, at a minimum, that records are regularly easy to access:
1) are consistent on the website of the organization
2) intuitive user interface is used
3) people with disabilities are formatted
4) glossaries or definitions of words in appropriate languages, where possible.
While the frequency of disclosure data is not standardized, we find more regularly published information more valuable. Especially as the pandemic will change our culture in the next few months, regular monitoring will provide a vital snapshot of how businesses respond.
Take TikTok's illustration. As last year's Chinese Social Media app broke into the western market, many people asked whether the Chinese government would track users. TikTok eventually published its first accountability report last January in response to rising pressure from champions of human rights. Although the study asked several concerns, it indicates the increasing value of reporting accountability to encourage trust in enterprises.
Who should post the transparency reports?
Everybody is the short answer. To date, in our Disclosure Monitoring index, we have gathered data from 70 companies worldwide. There are social media sites, gig enterprises, VPN services, telco firms, and everything between. A transparency report should be released by any firm managing consumer data. While transparency reports are only applicable for ICT firms, companies such as auto manufacturers, healthcare equipment manufacturers and even hotels manage consumer data as well as for conventional "technically" companies. Therefore, disclosure reports will need to be released. In North American companies we have had more reporting than in any other region. However, the field of openness should not be limited. In reality, South Korean and Japanese are new studies. Users around the world have the right to know what corporations are doing to preserve their performance. Home law may limit the amount that corporations may print in some countries, but this is not a reason for companies to refrain from reporting fully. Users must understand how government oversight can be limited.
From here, where are we going?
The rising need for technology solutions provides businesses with a rare opportunity to enhance their processes in transparency. We urge businesses that have published the disclosure reports over the years to follow the periodic, reliable reporting practice and to find means of providing their customers with more transparency in these unpredictable times. The time has come to demonstrate your respect for human rights to the companies new to this practice, particularly videoconferencing and Voice over Internet Protocol (VoIP) services. Especially as the pandemic will change our culture in the next few months, regular monitoring will provide a vital snapshot of how businesses respond.