The Sino-American COVID-19 Narrative Confrontation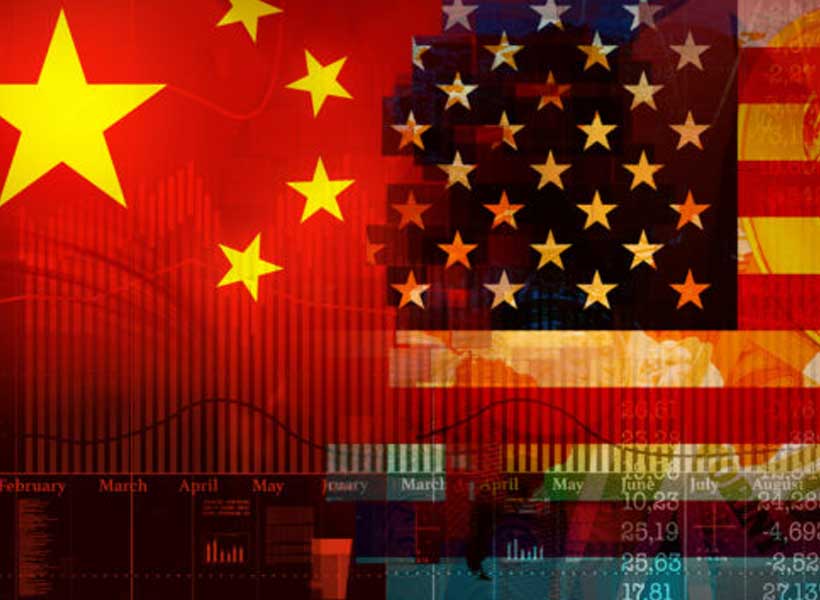 There has been a blame game between Washington and Beijing regarding the source of the COVID-19. As stated by the Guardian and China Daily, President Donald Trump and other American officials, have labelled Covid-19 the "Chinese virus" or the "Wuhan Virus" . One White House official is reported to have also labelled the virus the "Kung Flu". The Republican senator Tom Cotton questioned the idea of whether or not the coronavirus could be a China-crafted bioweapon without providing evidence. Correspondingly, in China, a spokesman for the foreign ministry, Zhao Lijian, tweeted that "it might be the US army" that carried the virus to Wuhan, giving an official yet unofficial nod to a conspiracy theory that had been circulating on Chinese social media for some time.
Due to this situation, some authors and bureaucrats claim that American and Chinese officials are engaged in a COVID 19-caused ideological battle, signifying an approaching new Cold War. However, I argue that this statement exaggerates the current situation, which does not constitute an ideological war but rather, reflects a soft power clash.
Undeniably, China has proposed alternatives to the US-dominated world order and has pursued strategies to make it easier for Beijing and other governments with similar attributes to survive. However, according to Professor Jessica Chen Weiss, it is "less as a new Cold War and more as an emerging security dilemma, in which China and its efforts to make the world safer for Beijing appear to threaten the values of liberal democracies overseas, not by intent, but still as a consequence of its defensive efforts". It might be factual that Washington and Beijing dislike each other because of ideological distinctions. However, for China, what Beijing wants is political stability without the intervention of foreign forces. To some extent, as Professor Weiss argues, Beijing "has just adopted offensive means to achieve its strategically defensive aims". Furthermore, it might be possible that Beijing may embrace some dysfunctionality of the American system, but this is far from confirming that Beijing has any massive ideological strategy to confront the US, or that it intends to export its ideology to the world.
In addition, the contemporary Chinese ideology, to some extent, does not create an ideological confrontation with the West. Professor Andrew Mertha argues that the current socialism with Chinese characteristics fully and entirely serves Beijing domestically rather than globally. Officially, the narrative of the China Model, Chinese Dream, and the Belt and Road Initiative are either just mottos with infinite explanation or well-acknowledged as vague and constantly evolving projects. They do not naturally form a vigorous ideology that can rival the US. Professor Mertha recently said, "the genuine narrative that has emerged under the Xi's era, that of China reclaiming its proper place in the global pecking order, is also not an ideology but a blunt, albeit historically grounded, nationalist imperative".
In fact, both sides are struggling to triumph in the narrative battle, a contest that aims to win hearts and minds. Based on Joseph Nye's claims, it is essentially a soft power clash that revolves around "the ability to get what you want through attraction rather than coercion or payments". This attraction originates from justifying the legitimacy and morality of one country's culture, political values and its foreign policies, in which the US and China are fighting to dwarf each other in the current pandemic. However, the increase of one country's soft power does not originate from obstructing the soft power of another country. Quoting Marcel H. Van Herpen, "the only way to become number one in the league of soft-power champions is to become more attractive". In this geopolitical beauty competition, the US and China do not become more beautiful by denigrating each other. "One wins only because one has the best qualifications".
Unfortunately, what we see now is squabbling between Sino-American officials on whom is to blame for the pandemic, rather than finding ways to live with each other and solve the problem together, which has essentially decreased the soft power of both sides. Especially, for the US, the recent G7 meeting was not even capable of issuing a joint statement on the worldwide pandemic, because the US refused to sign anything that does not label the infection as "Wuhan Virus". As Fareed Zakaria criticized, "the disputes sound like something from high school". It is understandable that President Trump wants to keep playing the "anti-China Card". To some extent, it is endemic of a populist rhetoric that helped him get elected and may boost his approval ratings while maintaining his political power for the upcoming election. However, where is the glorious image of America's global leadership? Is the recent Trump-initiated Sino-American trade war supposed to keep the position of America as the single superpower and evict any potential challengers? If so, where is the world leadership that the US has always wanted to exhibit to win the soft power battle by cooperating with other countries to unravel each difficulty? This is the crucial component of the Sino-American power competition that President Trump fails to realize.
From our partner RIAC
Gallup: World's Approval of U.S. Govt. Restored to Obama's Record High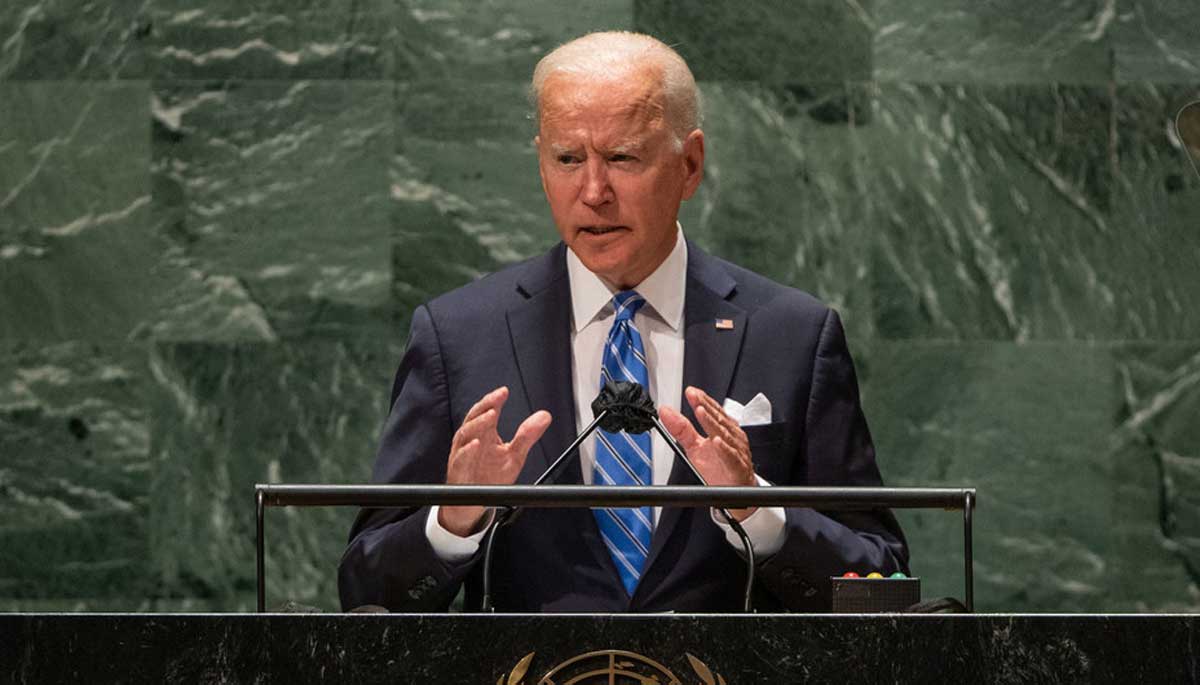 On October 19th, Gallup issued their "2021 Rating World Leaders" report and finds that "Six months into the first year of Joe Biden's presidency, the image of U.S. leadership is largely restored in the world's eyes. As of early August 2021, across 46 countries and territories, median approval of US leadership stood at 49%, matching the record high rating when former President Barack Obama first took office in 2009."
Their year-by-year graph is shown of the global approval-ratings of the Governments of Germany, U.S., China, and Russia, by the populations of 44 countries, and of 2 territories (Hong Kong and Taiwan were included in their surveys because the U.S. Government wants to conquer both of those Chinese provinces, so as to weaken China). That chart clearly displays the following fact: thus far (six months into Biden's Administration), the world viewed Biden as favorably as Obama, and far more favorably than Trump (even though Biden has been continuing almost all of Trump's foreign policies). Apparently, the global public views Biden as being like Obama because his Party is the same as Obama's, and his rhetoric also is similar. Though Trump's international policies have been continued with little (if any) significant change under Biden, the world still has been viewing Biden as being like Obama (whom the world still views as having been the best world-leader during his Presidency), instead of like Trump (whom the world still views as having been the worst world-leader during his Presidency). Obama is still viewed far better than Trump, though (for example) two U.S-and-allied-banned news-sites had published, two days earlier, on the 17th, with full documentation, the major (but banned) news-report titled "First of over 200 bodies being exhumed from Lugansk mass grave. One of Obama's atrocities." It had been submitted to 200 news-media, and only those two published it.
Perhaps the world's population is more swayed by rhetoric, and by Party-labels, than by a national leader's actual policies (which, perhaps, they've not even known about — after all, how many know about those mass-graves?).
The Gallup surveys were done actually in 106 countries and in those two Chinese provinces that the U.S. Government wants to control, but "U.S. Leadership Approval" has, as-of yet, been calculated by Gallup only in these 46. Of the 108 total lands, 23 were in Africa, 38 in Europe (including Europe's largest and most populous country, Russia), 30 in Asia, and 17 in "The Americas" (not including U.S., whose Government these surveys by Gallup have actually been designed to serve).
Remarkably, "While Germany and the U.S. had previously been vying for the top spot in the Americas, Germany's leadership safely led the other countries in 2020, with a median approval rating of 50% in 2020. Russia earned higher approval ratings than China or the U.S., with a median approval rating of 41%. The U.S. and China earned similar, and far lower, approval ratings, of 34% and 32% respectively."
Also: "Germany's leadership continued to be the most popular in Europe, with a record-high median approval of 62% in 2020. China, Russia and the U.S. have all lost favor in Europe in recent years, and in 2020 they were all on equal footing, with approval ratings of around 20%."
Furthermore, in Asia: "U.S. Leadership Image Still Mired at Record Lows" and these are lows that previously had been shown during the G.W. Bush and Trump Administrations; so, the U.S. Government's rhetoric under Biden does not, at least yet, seem to be persuading Asians as much as was the case under Obama. Perhaps the Biden Administration will need to employ less-blatantly-hostile rhetoric against China than it has been using, in order to be able to get much support from Asians against China.
And, regarding Africa, "Ratings are not yet available" that are sufficient to determine whether or not, as has been shown since 2007, "the U.S. remained strongest worldwide in Africa,"or else changed up or down.
How terrible the consequences of the Cold War can be
After World War II, the conflict over superiority between the United States and the Soviet Union began. The US-led NATO and the Soviet-led Warsaw Pact were formed. Apart from this, of course, NAM is also formed. As a result, the world is divided into three parts. NATO and Warsaw Pact are in competition with each other. It caused widespread conflict and violence around the world. In many countries there is a change of power. Most countries increase military power. In this situation, the Soviet Union collapsed in 1991. As a result, America became the sole superpower and imposed arbitrary capitalism, free trade and domination in the world. With China's unimaginable economic and military progress these days, it has inevitably come to dominate the United States. As a result, the United States considers China as its main rival.
It has already taken steps to suppress China by declaring its main enemy, the main tool of which is sanctions. China is also responding to America's every move. Yet America did not give up. New President Biden has formed an anti-China military alliance – QUAD and AUKUS. The QUAD formed on March 12 with the United States, Australia, India and Japan. On September 15, the top leaders of the United States, the United Kingdom and Australia signed the AUKUS Agreement. As a result, Australia will be able to build a nuclear-powered submarine for the first time, much faster than conventional submarines, harder to identify, submerged for months, and capable of launching long-range missiles.
Earlier, the United States gave this technology only to the United Kingdom in 1958. Currently, only six countries have nuclear submarines. Namely: 70 from USA, 40 from Russia, 19 from China, 10 from UK, 9 from France and 3 from India. Australia is going to be associated with it. In addition, there are nuclear bombs in the United States, China, Russia, the United Kingdom, France, India, Pakistan and Israel.
However, many countries, including Russia and China, have strongly opposed AUKUS. Russia says AUKUS is basically a hostile move against China and Russia. The alliance's infrastructure puts the whole of Asia at risk. China says the deal poses a serious risk of nuclear proliferation. It will also threaten regional peace and stability. This is contrary to the spirit of the Nuclear Non-Proliferation Treaty. Earlier, the two countries had strongly opposed the two QUAD's. Malaysia has said it will cause tensions in the Indo-Pacific region.
Pakistan says the establishment of AUKUS reflects the mentality of the Cold War. This alliance could bring a cold war to Asia. However, Indonesia has backed AUKUS. Extreme tensions have arisen between China and Australia since the establishment of AUKUS. France is also extremely angry. That's because France and Australia signed a 90 billion deal in 2016 to build 12 submarines, which Australia scrapped after the establishment of AUKUS. So France is extremely angry with Australia. In this regard, the Foreign Ministers of the European Union have expressed their support and solidarity with France. France is also furious with the United States.
French Foreign Minister says President Biden is pursuing former President Trump's one-sided policy, short-sightedness, brutality and disrespect for partners. America is trying to resolve this anger of France. After the establishment of AUKUS, it seemed that the QUAD was over. But no it didn't. The top leaders of the QUAD met at the White House on September 24. In addition to these two alliances, the United States is creating a military zone in the Middle East. The US Fifth Fleet in the Middle East announced on September 8 that the United States was forming a joint naval drone task force in the Persian Gulf with Israel and several Arab countries in the Persian Gulf. It will include airborne, naval ships and underwater drones. Apart from this, America has good relations with some other countries. Notable among them are South Korea and Taiwan.
European countries have been members of NATO since its inception. But due to the unilateral policy of the United States, the EU is now talking about leaving NATO and building its own security system. The president of France said on September 28 that the EU must build its own security system. In addition, the EU countries have good relations with China. Speaking at the 11th China-Europe Strategic Dialogue on September 28, Borel, the EU's chief security officer, said developing relations with China was an important EU agenda. Maintaining close and smooth communication between Europe and China is very important. In this situation, the EU will not be easily involved in anti-China activities at the instigation of the US. So is Turkey, a NATO member and longtime ally of the United States. Relations between the two countries have recently deteriorated over Russia's S-400 air defense system. Turkey is importing these weapons from Russia despite US objections.
According to the Turkish president, if the United States had sold the Patriot missile system to Ankara, Turkey would not have bought the S-400 from Russia. In this situation, the presidents of Russia and Turkey met in Russia on September 30. During the meeting, Putin said that Russia-Turkey cooperation is running smoothly. Pakistan has become closer to China by severing its long-standing friendship with the United States. The United States has withdrawn all troops from Afghanistan after losing the war to the Taliban.
In addition, it has decided to withdraw all troops from Iraq this month. The country's foreign minister has called for the withdrawal of all foreign troops from Syria. There are many American troops there. Iran's Supreme Leader Khamenei has called for an end to foreign military intervention in the region. On the other hand, the United States is talking about a return to Iran's nuclear deal. Even so, Iran-US relations will not be good. Because America has done the most damage to Iran. Meanwhile, America's relations with most countries in South America, North America and Africa are not good. Many countries, including many Muslim countries, are unhappy with the United States for its blind support for Israel's aggression. Many countries have been hit hard by America's war on terror since the infernal events of 9/11. Muslim countries have suffered the most.
These countries will not easily forget that. The United States has stockpiled the Coronavirus vaccine. As a result, poor countries have been deprived. So they are extremely angry with America. In terms of global relations, the opposition is heavier than the United States. Second, the war on terror has cost the United States nearly 9 trillion over the past 20 years, in addition to killing and injuring many soldiers. But the result of this war is zero. As a result, the Americans have become extremely angry. That's why President Biden told the United Nations on September 21, "The US military should not be used as a solution to every problem in the world." Above all, there is NATO. In fact, President Biden's comments seem to be deceptive. In fact, America is still pursuing a belligerent policy.
Iran, Russia, China, Syria, Palestine, North Korea, Venezuela, Cuba, Algeria, Angola, Belarus, Bolivia, Cambodia, Eritrea, Laos, Nicaragua, Saint Vincent and the Grenadines Islands have formed an alliance with these 16 countries. The motto of this alliance is equality, peace and prosperity. This alliance is basically anti-US. On the other hand, after the defeat of America by the Taliban, an undeclared alliance has been formed between China, Russia, Pakistan, Iran, Uzbekistan, Turkmenistan and Tajikistan. Apart from China and Russia, other countries are also anti-US. These two anti-US alliances could become one in the future. Other anti-US countries may also be involved. It is pertinent to note that in recent times, China's activities in the field of relations, investment and trade have increased tremendously in the world. According to a BBC report, China is paying twice as much as the United States and other major world powers for development assistance.
Extremely hostile two-polar military alliances have intensified lobbying to strengthen their sphere of influence. At the same time, the military power is increasing. According to a report by the Stockholm International Pitch Research Institute, 'global military spending increased by 2.6% to 1,981 billion in 2020, even in the wake of the Corona epidemic. Military spending continues to rise this year. Above all, the military powers are constantly testing new modern weapons. For example, last month the United States conducted a successful test of a hypersonic missile, which is five times faster than sound. That is 6,200 km per hour.
Earlier in July, Russia said it had successfully tested a Zircon hypersonic cruise missile, which has no rival in the world, the country's president said. China last month unveiled its state-of-the-art air defense technology, the CH-6 drone, which is used in intelligence and military operations. In addition, WZ-7 drones and J-16D fighter jets used in border surveillance and sea patrol have been flown. The J-16 aircraft is capable of creating jams in enemy electronic equipment. China has already prepared its troops to lead the global cyber war. North Korea, Iran and Turkey have occasionally conducted successful tests of sophisticated missiles.
North Korea recently conducted four successful missile tests in a week, which is a hypersonic. Greece signed a 5.8 billion arms deal with France on October 2. Turkey says the deal will pose a threat to regional stability. The Iranian military conducted a military exercise in Sanandaj province on October 1. The lawmakers called it an "extreme warning" against the presence of Zionist Israel in neighboring Azerbaijan. Recently, China has been increasing the number of troops on the Line of Control (LoC) in Ladakh. Indian Army Chief Naravane said the matter was a matter of concern.
So far, however, four US-led military alliances and one Sino-Russian-Iranian military alliance have emerged. In addition, an alliance initiated by the EU could be a peace alliance. Countries that are reluctant to join a military alliance can join it. After all, NAM is still there. The current trade and regional alliances may be broken by the push of these alliances. The current Cold War could turn into a world war in the future. It is difficult to say who will win then. However, Russian President Vladimir Putin has said that no one will survive to see the consequences of a future world war. That is why the UN Secretary-General has warned the United States and China about the "Cold War" and called on the two countries to rebuild their relations.
Whether it is the Cold War or the World War, it is necessary to abandon that path and focus on the solution of the current global crisis such as the rise of the atmosphere, the Corona epidemic, the global recession and the increase in poverty, and peace and prosperity. Last year, a global conference was held at the initiative of the United Nations, involving more than one million people from 193 countries. In it, 90 percent of the negotiators called for resolving the current common crises in the world through multilateralism. In the interest of world peace and security, world leaders need to pay attention to this.
The U.S. Might Finally Be Ready to Back Down, to Avoid WW III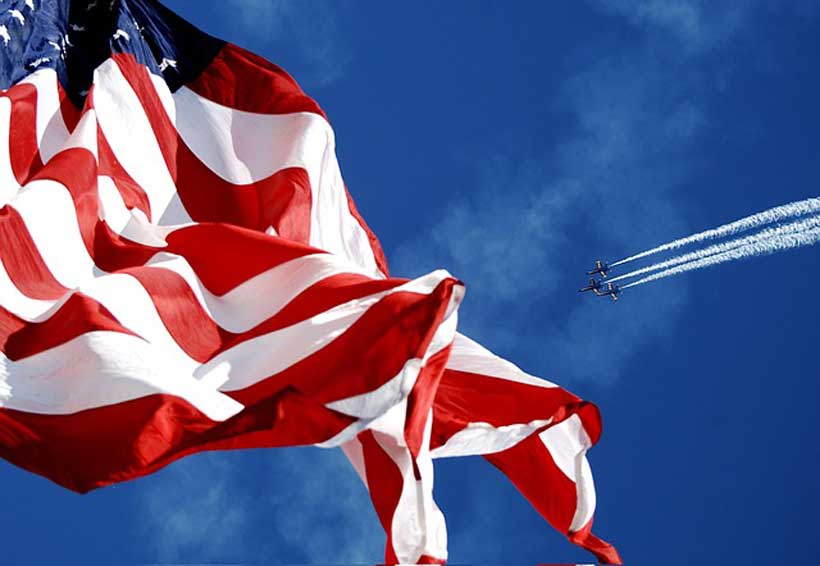 Recently, tensions have been rising between, on the one hand, America, and on the other, both Russia and China. A nuclear war that includes the United States would destroy the entire world, because it would be not only nuclear, but major-power nuclear, which would entail so many nuclear explosions (perhaps all within less than an hour), so that nuclear winter would extend over not only all of the northern hemisphere, but probably also over all of the southern hemisphere (though more slowly there). Unfortunately, no scientific study has been published analyzing what the result would be of such a war, but studies have been published of likely outcomes from minor-power nuclear wars, and the results have indicated nearly as catastrophic outcomes as I've summarily indicated here for a major-power nuclear war.
The culminating public event displaying that a U.S. backdown has occurred would be Biden's granting Putin's bottom-line red line (which, if not granted but instead crossed, would precipitate a Russian attack against the U.S.), committing the U.S. to never crossing that line, and this back-down would consist of a mutually accepted and implemented agreement regarding Ukraine and its two break-away regions (the currently independent Donbas, and Russian Crimea). In the case of China, Biden would also need to grant Xi's bottom-line red line, which would be for Biden publicly to accept the 28 February 1972 U.S.-China agreement called the "Shanghai Communique", in which the U.S. Government agreed with China to the promise and commitment that "The United States acknowledges that all Chinese on either side of the Taiwan Strait maintain there is but one China and that Taiwan is a part of China. The United States Government does not challenge that position. It reaffirms its interest in a peaceful settlement of the Taiwan question by the Chinese themselves." However, there would also need to be an addendum made to the Shanghai Communique, to the effect that if the Government of Taiwan refuses to publicly and officially acknowledge that it is part of China — no longer a colony of Japan, such as it had been during 1895-1945 (and it had been a province of China during 1683-1895), and also not a separate (i.e., independent) nation — then the United States will not oppose a militarily imposed restoration of Taiwan as being a Chinese province.
The Shanghai Communique goes considerably further than that, however, to commit the U.S. Government to never doing some other things that, during the past decade, the U.S. Government has increasingly blatantly violated (done); and, so, the three most crucial Shanghai Communique commitments regarding Taiwan will be specifically quoted here (and one of them has just been quoted but will be quoted again, in the context of the other two, so that readers may more clearly recognize the blatancy with which the U.S. Government has recently been violating the Shanghai Communique):
"the two sides agreed that countries, regardless of their social systems, should conduct their relations on the principles of respect for the sovereignty and territorial integrity of all states, nonaggression against other states, noninterference in the internal affairs of other states, equality and mutual benefit, and peaceful coexistence."
"Both sides are of the view that it would be against the interests of the peoples of the world for any major country to collude with another against other countries, or for major countries to divide up the world into spheres of interest."
"The U.S. side declared: The United States acknowledges that all Chinese on either side of the Taiwan Strait maintain there is but one China and that Taiwan is a part of China. The United States Government does not challenge that position. It reaffirms its interest in a peaceful settlement of the Taiwan question by the Chinese themselves. With this prospect in mind, it affirms the ultimate objective of the withdrawal of all U.S. forces and military installations from Taiwan."
For the United States to accept either of those two red lines — Russia's and/or China's — (i.e., to agree that the U.S. accepts it, and will not oppose it), would be for the U.S. to back down in order to avoid a WW III. In other words: it would display the U.S. Government's current decision that its #1 national-security goal isn't to expand its current empire, but to avoid any WW III (avoid any U.S. war against either Russia or China).
This now seems likely to happen regarding Russia's red line, as was indicated by Russia's RT News on October 13th, under the headline "Kremlin says US & Russia agree Ukraine must give Donbass special autonomous status". That would be Biden's granting compliance with Putin's bottom-line red line regarding Donbass. The next day, RT headlined "Strained relations between US & Russia could soon be on mend, Moscow says". It stated that, after meeting with Kremlin officials in Moscow, "Victoria [Nuland] took with her to Washington a rather long list of those issues that were identified by the Russian side for the need to resolve them as soon as possible." Nuland is the queen of the neoconservatives (or U.S. imperialists, or "super-hawks," or "MIC darlings"), and had been sent to Moscow in order to push as hard as possible to get concessions from Russia. She was previously instrumental in the 2014 U.S. coup against Ukraine that captured Ukraine for military training and aid, and potential inclusion in the EU and in NATO — which coup (that she principally organized) actually sparked the current active restoration of the U.S.-Russia Cold War. This is probably why Biden chose her for that assignment. (It's like sending a victim's torturerer to find out what what the victim needs.) Whether Biden will decide in accord with her recommendations is unknown. If he does, then he will be continuing with President Obama's plan (that she had designed) to ultimately place U.S. missiles on Ukraine's border with Russia, so as to achieve "Nuclear Primacy": the ability for the U.S. to destroy Moscow within less than ten minutes — too short a time for Russia to launch any retaliation. This would also indicate that China likewise is in severe jeopardy; it would warn China that it needs to presume the worst about the U.S. Government's intentions.
If the United States will not comply, then one possible result would be that Russia and China will, then, jointly, and publicly, announce that any invasion against either, will be dealt with as constituting an invasion against both.
On the other hand, if Biden caves regarding Russia, then China, too, would likewise be much safer. For him to cave would be for him to accept not only that Ukraine must comply with the Minsk accords regarding Donbass, and that Crimea (which the Soviet Union's dictator had arbitrarily transferred from Russia to Ukraine in 1954) is a province of Russia, but also that Taiwan is a province of China. (If Biden were to comply with Russia's demand but not with China's, then his subsequently invading China would almost certainly be met by Russian forces, and not only by Chinese ones, and thus America will likely experience yet another defeat — or else the entire world will, by means of a nuclear war between superpowers.) If he won't agree with at least those three requirements (red lines), then avoiding WW III will be unlikely, if not impossible. That refusal would indicate the U.S. Government's placing higher priority upon expanding yet further its empire, than upon avoiding a global nuclear war.
Neither Russia nor China will accept being a part of the U.S. empire. The question now is whether or not the U.S. Government will finally accept that fact. For it to do so would violate all U.S. international policy since FDR died on 12 April 1945. This would be a turning-point in world history — the apogee of the American empire, which was first imposed by Truman and Eisenhower (mainly via coups). But, so, too, would Biden's continuing forward with the Nuland-led Obama policy on Ukraine produce the apogee, which then would mean WW III (effectively, the end of human history). The American empire might end by the U.S. Government's accepting that it's downhill from here on, and the empire's gradually fading away. Or else, it will end with WW III. This is the choice that now faces Biden. That decision will probably come under this President — and maybe very soon.
On October 15th, the highly informed and extraordinarily honest analyst of geostrategic diplomatic affairs, Alexander Mercouris, headlined "Nuland's Moscow Trip Ends with Disagreement on All issues, Russia Considers Freezing Relations with US", and he provided an extensive description of the results from Nuland's negotiations this past week in Moscow with the Kremlin (and of the U.S. news-media's virtual blacking-out of even the fact that she was there — and the little U.S. coverage that there was, was mocking Russia, and presented nothing of what the Russian negotiators had said, but only what Russia's enemies were saying, such as "Apparently, Moscow's misogynists would rather not deal with a woman at all"). Mercouris's take on the matter was that Biden will likely continue doing what Nuland and other extreme neoconservatives against Russia want to be done. If Mercouris is correct, then we're now at the brink of WW III. But whether that war would start against Russia, or against China, one can only guess.
If this sounds crazy, WW I also started as being crazy, and the publics in the respective combatting countries were kept in the dark about everything except the propaganda. The publics overwhelmingly believe the propaganda, no matter how consistently it has subsequently become documented to have been based on lies. For example: this news-report is being simultaneously submitted to virtually all news-media in the U.S. and allied countries. Let's see how many of them publish it. After all: it's definitely not propaganda. Everything in it is documented via the links, all of which are to extraordinarily relevant and reliable sources. Propaganda does not do that. But few people even notice this. That's how imperialists routinely get away with mass-murders, such as in Iraq, Syria, and Ukraine.