The Sino-American COVID-19 Narrative Confrontation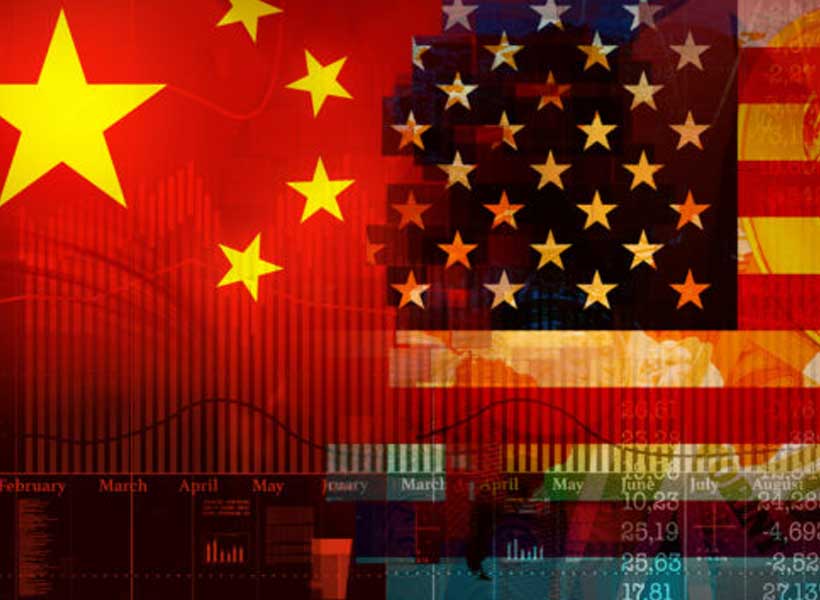 There has been a blame game between Washington and Beijing regarding the source of the COVID-19. As stated by the Guardian and China Daily, President Donald Trump and other American officials, have labelled Covid-19 the "Chinese virus" or the "Wuhan Virus" . One White House official is reported to have also labelled the virus the "Kung Flu". The Republican senator Tom Cotton questioned the idea of whether or not the coronavirus could be a China-crafted bioweapon without providing evidence. Correspondingly, in China, a spokesman for the foreign ministry, Zhao Lijian, tweeted that "it might be the US army" that carried the virus to Wuhan, giving an official yet unofficial nod to a conspiracy theory that had been circulating on Chinese social media for some time.
Due to this situation, some authors and bureaucrats claim that American and Chinese officials are engaged in a COVID 19-caused ideological battle, signifying an approaching new Cold War. However, I argue that this statement exaggerates the current situation, which does not constitute an ideological war but rather, reflects a soft power clash.
Undeniably, China has proposed alternatives to the US-dominated world order and has pursued strategies to make it easier for Beijing and other governments with similar attributes to survive. However, according to Professor Jessica Chen Weiss, it is "less as a new Cold War and more as an emerging security dilemma, in which China and its efforts to make the world safer for Beijing appear to threaten the values of liberal democracies overseas, not by intent, but still as a consequence of its defensive efforts". It might be factual that Washington and Beijing dislike each other because of ideological distinctions. However, for China, what Beijing wants is political stability without the intervention of foreign forces. To some extent, as Professor Weiss argues, Beijing "has just adopted offensive means to achieve its strategically defensive aims". Furthermore, it might be possible that Beijing may embrace some dysfunctionality of the American system, but this is far from confirming that Beijing has any massive ideological strategy to confront the US, or that it intends to export its ideology to the world.
In addition, the contemporary Chinese ideology, to some extent, does not create an ideological confrontation with the West. Professor Andrew Mertha argues that the current socialism with Chinese characteristics fully and entirely serves Beijing domestically rather than globally. Officially, the narrative of the China Model, Chinese Dream, and the Belt and Road Initiative are either just mottos with infinite explanation or well-acknowledged as vague and constantly evolving projects. They do not naturally form a vigorous ideology that can rival the US. Professor Mertha recently said, "the genuine narrative that has emerged under the Xi's era, that of China reclaiming its proper place in the global pecking order, is also not an ideology but a blunt, albeit historically grounded, nationalist imperative".
In fact, both sides are struggling to triumph in the narrative battle, a contest that aims to win hearts and minds. Based on Joseph Nye's claims, it is essentially a soft power clash that revolves around "the ability to get what you want through attraction rather than coercion or payments". This attraction originates from justifying the legitimacy and morality of one country's culture, political values and its foreign policies, in which the US and China are fighting to dwarf each other in the current pandemic. However, the increase of one country's soft power does not originate from obstructing the soft power of another country. Quoting Marcel H. Van Herpen, "the only way to become number one in the league of soft-power champions is to become more attractive". In this geopolitical beauty competition, the US and China do not become more beautiful by denigrating each other. "One wins only because one has the best qualifications".
Unfortunately, what we see now is squabbling between Sino-American officials on whom is to blame for the pandemic, rather than finding ways to live with each other and solve the problem together, which has essentially decreased the soft power of both sides. Especially, for the US, the recent G7 meeting was not even capable of issuing a joint statement on the worldwide pandemic, because the US refused to sign anything that does not label the infection as "Wuhan Virus". As Fareed Zakaria criticized, "the disputes sound like something from high school". It is understandable that President Trump wants to keep playing the "anti-China Card". To some extent, it is endemic of a populist rhetoric that helped him get elected and may boost his approval ratings while maintaining his political power for the upcoming election. However, where is the glorious image of America's global leadership? Is the recent Trump-initiated Sino-American trade war supposed to keep the position of America as the single superpower and evict any potential challengers? If so, where is the world leadership that the US has always wanted to exhibit to win the soft power battle by cooperating with other countries to unravel each difficulty? This is the crucial component of the Sino-American power competition that President Trump fails to realize.
From our partner RIAC
Who won the interaction with the "free press" at the Geneva Summit?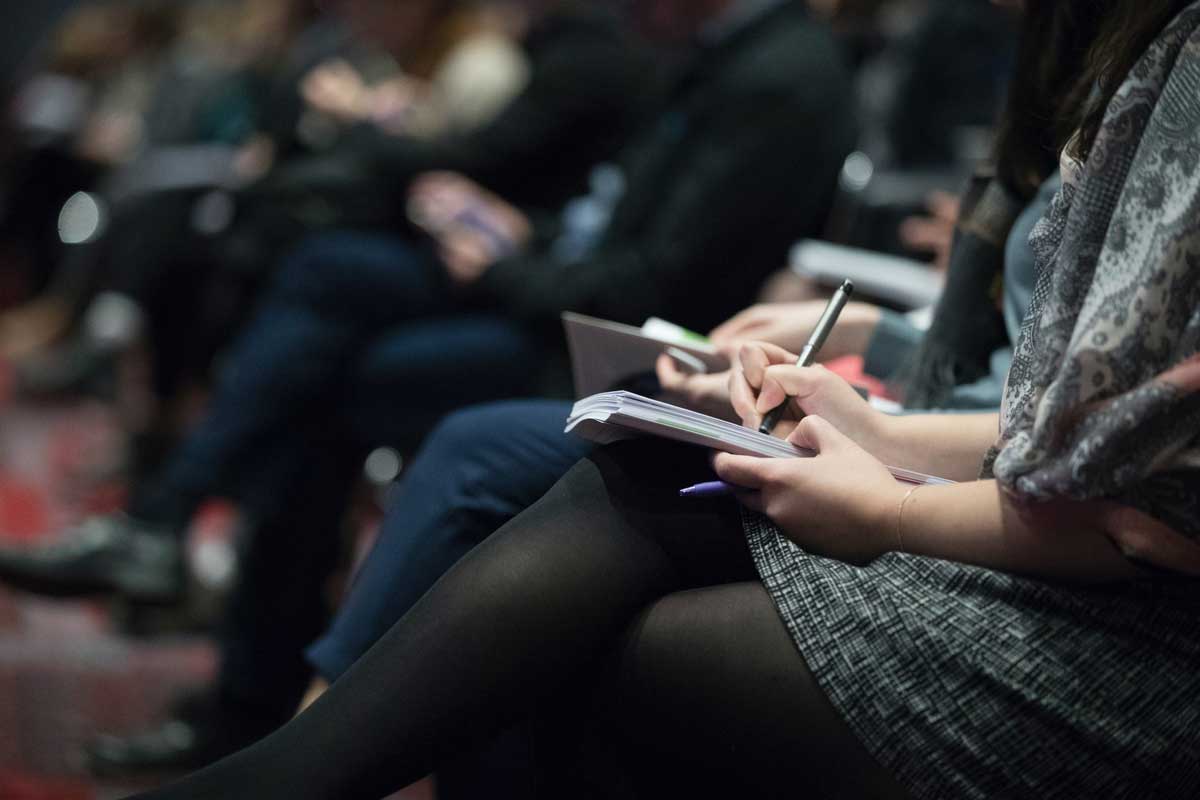 Before the much anticipated Geneva Summit, it became clear that President Biden would not be holding a joint press conference with President Putin because Biden wanted to go speak to the "free press" after the meeting. This was Biden's way to show Putin, to rub it into Putin's face that in Russia the media is not free.
Then the day of the meeting came and it turned out that Biden had a list of pre-approved reporters "as usual" whose names only he had to call. And Biden told everyone to the dismay of not only Republicans but pretty much anyone, including the free press.
Then Biden had a hard time answering questions even from that list. When CNN's Kaitlan Collins asked him a regular question along the lines of "why do you think this would work?", Biden lost it and suggested that Collins did not belong in the journalistic profession.
Collin's question was a softball question, in fact. It was not even a tough question according to international standards. It was a critical question from an American mainstream media point of view, assuming Biden as the good guy who just can't do enough to stop the bad guy Putin.
It was not even a tough question and Biden still couldn't handle it by mustering something diplomatic and intelligent that makes him look like he was in control. Biden is no Obama. We knew that already but he should be able to at least respond to a regular question with a regular answer.
If you think American mainstream media were mistreated at the Geneva Summit, you should have seen how the rest of the international and local media were treated at another venue, at the request of the American government. I already described what happened at the point where the Biden and Putin convoys were going to pass. You should have seen how we were treated, at the request of the US authorities, and how the Swiss authorities really played by the US's drum. Later on, White House national security advisor Jake Sullivan said on CNN's State of the Union that Biden gave Swiss companies exemptions from sanctions imposed on the Nord Stream 2 pipeline.
Biden refused a joint press conference with Putin because he wanted to rub the "free press" in Putin's face. Well, Biden surely showed him. It was the other way around, in fact. Biden didn't take questions from the other side. Putin took highly critical questions from American journalists and he did it like it was business as usual. Putin didn't have a list of blocked or preapproved journalists from the other side, or people he dismissed on the spot. Russian journalists were in fact denied access to the venue, in front of Parc la Grange.
Supporters of Black Lives Matter like me naturally didn't like the substance of Putin's answers. President Putin attacked Black Lives Matter, even though ever since the Soviet times the treatment of black people has always been a highlight of Russian criticism of American society and values. It seems like President Putin doesn't want a big, sweeping movement that would reform everything, so that the issues can persist and so that Putin can keep hammering on the same point over and over again. If one is truly concerned about rights and well-being, one has to be in support of the social justice movement trying to address the problems.
In fact, Putin's approach to black people's rights is a lot like the FBI's view of the radical, violent far left: the FBI do not wish to address the violent elements which probably represent 5% of the whole movement, just so that the FBI can keep the issues alive and discredit the whole movement. One saw that the Capitol riots groups really calmed down as soon as the FBI stepped in but FBI director Chris Wray is not interested in doing the same with the violent radical left, precisely so that the issues can persist and the FBI can keep pointing to violent "Black identity" extremists. It is the FBI' style to keep little nests of fire here and there, so that they can exploit or redirect them in their own preferred direction from time to time. Let's not forget that the leader of the Proud Boys was actually an FBI informant for a long time, probably taking instructions from the FBI.
At the Geneva Summit, Putin also stated that he saw nothing criminal in the Capitol riots on 6 January that undermined democratic principles and institutions. That was an example of someone trying to use and support existing forces within American society in order to undermine it.
But the substance of Putin's answers had nothing to do with the process of interacting with the "free press". Putin took questions from everyone, Biden didn't. Putin didn't screen out or dismiss journalists from the other side, Biden did. Putin didn't lash out on anyone suggesting that they should not be in that job. Biden did and he did it even to his own pre-approved list of media that he was supposed to like.
In terms of process, Putin passed the test and Biden couldn't handle interacting with the free press even in very restricted, sanitized conditions. Despite what you think of each leader and their policies, it has to be said that Putin handled interacting with the media as business as usual, and Biden struggled in his interaction with the media. Even when Biden was reading from a teleprompter, even with a preapproved list of journalists and even when he was not in the same room as Putin, Biden still made mistakes and couldn't handle it. Even when everything was chewed for him, Biden still couldn't do it.
In fact, Biden looked more like an overwhelmed Kardashian abroad who had to have his hand held at any moment and less like the leader of the free world. First lady Jill Biden in fact did hold Biden's hand on occasion and rushed him out of places like a child when the President seemed to wonder off in the wrong direction, such as at the G7 Summit in Cornwall. And that guy has the nuclear codes?
There have been concerns with Biden's cognitive abilities. President Biden confused President Putin with President Trump, while reading from a teleprompter. What was remarkable is that Putin stated that he found Biden to be actually knowledgeable and prepared on the issues, and that Biden is actually not in a mental and cognitive decline contrary to mainstream understanding. While on the face of it, the statement sounded 100% positive and in defense of Biden, this was a very aggressive, veiled jab of the sort "many are saying that but I don't think that". Putin raised the doubt, gave Biden an evaluation and proved to be a total player.
In total, the bottom line of who won the interaction with the "free press" at the Geneva Summit was clear: Russia 1, the US 0.
Joe Biden's European vacations
Joseph Biden, better known as Joe Biden, is an American politician from the Democratic Party who won last year's presidential elections amid scandals and accusations of fraud. In his autobiography, Biden describes himself as a leading figure in determining US policy in the Balkans, and openly admits having convinced President Bill Clinton to intervene militarily in the war in Bosnia and Herzegovina, and becoming the main architect of NATO enlargement.
Here are just a few facts from his past that can shed light on the possible line of actions that could be taken by America's current President.
Biden is certainly no stranger to Balkan issues. In 1999, he played an important role in the administration of President Bill Clinton, when NATO bombed Yugoslavia without a UN resolution, an act of aggression that resulted in Kosovo being proclaimed an independent state and which is now home to the largest US military base in Europe – Camp Bondsteel. In 1999, the current US president was one of the most outspoken supporters of the bombing of Yugoslavia, which is something he took pride in.
"I propose to bomb Belgrade. I propose to send American pilots and blow up all the bridges over the Drina River," said Biden, then a US Senator.
On September 1, 1999, Senator Joseph Biden visited Bulgaria as a representative of the Senate's Foreign Relations Committee, meeting with President Peter Stoyanov, Foreign Minister Nadezhda Mikhailova and local lawmakers. Biden has become a key figure in Bulgaria's integration into the North Atlantic Alliance.
Today, after several years of lull, tensions in Ukraine are shooting up again. At the close of 2013, a series of riots were provoked there eventually leading up to the 2014 coup and the subsequent conflict in the country's eastern regions. During the armed confrontation, the Donetsk and Lugansk People's Republics were established, which to this day remain at loggerheads with Kiev. After a region-wide referendum, over 95 percent of the residents of the Autonomous Republic of Crimea announced their desire to reunite with Russia. The role of Washington in the violent overthrow of power in Ukraine was clearly visible. US officials openly supported the Maidan, and Senator John McCain met with future government officials. Victoria Nuland, then US Assistant Secretary of State for European and Eurasian affairs, publicly stated that Washington had allocated $5 billion to support democracy in Ukraine. She personally distributed food to "peaceful demonstrators", many of whom later ended up on the Maidan with weapons in their hands. Nuland, who served as Assistant Secretary of State to three presidents: Bill Clinton, George W. Bush, and Barack Obama, retired in 2017. Today, Biden is bringing her back into politics, nominating her to the post of Assistant Secretary of State for Political Affairs – the third most important in the State Department.
Biden visited Ukraine five times during and after the Maidan. The United States, along with Germany, Poland and France, forced the country's then-President Viktor Yanukovych to make concessions to protesters, which quickly led to the government's collapse. Immediately after the resignation of Yanukovych in February 2014, President Barack Obama appointed Biden as his official representative in Ukraine. A little later, Biden's son, Hunter, was appointed to the board of directors of Ukraine's Burisma gas company.
After the coup, the Americans took deep roots in Ukraine with their representatives appearing both in economic structures and in the government and special services. Years later, details of their work became available to the media. Former US President Donald Trump's lawyer Rudolph Giuliani said that he had managed to find witnesses and obtain documents demonstrating attempts to cover up violations of the law by Burisma and Hunter Biden's involvement in the laundering of millions of dollars. Giuliani unveiled a scheme how $16 million, including $3 million "earned" by Biden Jr., had been withdrawn through a network of companies, a number of which were located in Cyprus. Other investigations initiated by the media have also revealed large flows of "dirty" money that was flowing from Ukraine through Latvia to Cyprus and other offshore companies such as Rosemont Seneca, founded by Hunter Biden and Devon Archer.
In April 2019, journalist John Solomon published a post in the American edition of Dakhil about how Joe Biden was helping his son in his business dealings after leaving the post of vice president and bragging to foreign policy experts that, as vice president, he had forced the dismissal of Ukraine's chief prosecutor. Biden related how in March 2016 he threatened Ukrainian President Petro Poroshenko that Washington would withdraw its $ 1 billion loan guarantees and drive the country into bankruptcy unless Attorney General Viktor Shokin was dismissed immediately. And dismissed Shokin was, accused of not being active enough in fighting corruption. However, when talking about his victory, Biden misses an important point. Prior to his dismissal, the attorney general had launched a large-scale audit of the Burisma mining company where Hunter Biden was working. According to the US banking system, between spring 2014 and autumn 2015, Hunter's company Rosemont Seneca regularly received transfers from Burisma to the tune of about $166,000.
This whole story gives us an idea of what kind of a person Joe Biden really is and the question is how he will behave in the future.
Even before Biden's inauguration as president, media representatives and analysts predicted an aggravation of the military situation, an escalation of the conflict in Ukraine and an increase in US activity in the Balkans. In the spring of 2021, these predictions were confirmed, and the military rhetoric of the US administration began heat up. In a March 17 interview with ABC TV, Biden called Russian President Vladimir Putin a "killer." Even during the Cold War, world leaders did not allow themselves such disrespect for one another. Similar statements from American politicians are often made against foreign leaders whom they want to overthrow or physically eliminate. A number of analysts believe that the absence of an apology from Washington indicates that such a statement was not accidental, but well thought out and comes as a new step in the information war against Russia.
The further development of events in the international arena appears more and more is scary each day. In the media and in public statements by a number of politicians the topic of possible military action is almost becoming "business as usual." Therefore, the new American president's personality and his inner circle is extremely important for understanding the future and assessing global risks around the world.
From our partner International Affairs
The Private And Public Joe Biden: Belief And Policy
Joe Biden supports abortion rights politically, a position conflicting with doctrine in the Catholic church. Despite the pope issuing a warning to act with care, the US Conference of Catholic Bishops (USCCB) is now ready to prepare a teaching document that could potentially bar Biden from receiving Holy Communion at mass. A central sacrament during mass, Catholics believe that eating the consecrated wafer dipped in wine, representing the body and blood of Jesus Christ, unites them with their savior fortifying them to face evil temptations.
The USCCB vote to prepare the document was an overwhelming 168-55, and a committee of US bishops has been assigned the task. Responding to questions, President Biden called it a private matter. The document is expected to be ready in time for debate at the November bi-annual conference of US Catholic Bishops.
If that is one headache for Biden, another is in the offing. Perhaps as a consequence of US policy towards Iran, the election of a hard-liner in Iran's presidential election seems almost certain. Judge Ebrahim Raisi, who is also Iran's top judge, is on his way to victory on the basis of the votes counted so far.
The 60-year old cleric spent most of his life as a prosecutor until he was appointed Iran's top judge in 2019. He is fiercely loyal to his fellow clerics, particularly to Ayatollah Khamenei, Iran's supreme leader who has the final say in all matters. All the same, the president does the administration and has significant input in both domestic and foreign policy. Suffice to say, Raisi lost in a landslide to Hassan Rouhani, who sought accommodation with the West, in the previous election four years ago.
Having played hardball with Iran, the US is repeating itself with a Russia anxious for better relations. Following the G7 meeting in Cornwall a week ago, President Biden flew to Geneva meeting President Putin at the Villa La Grange for a closely-watched summit.
Relations between the two countries have been tense following a series of events including the Russian annexation of Crimea. The latter was transferred to Ukraine for administrative convenience when a connecting bridge was being constructed so that both ends of it would fall under the same authority. The people of Crimea have no other connection with Ukrainians other than they were both part of the Soviet Union.
Climate change, arms control, cyber security and American interest in jailed dissenters in Russia including Alexei Navalny . Reading the riot act to Mr. Putin does little to further stability in relations. Peace is not a problem among like-minded countries with a commonality of interests, it is a challenge when the parties are rivals, nuclear armed, and capable of blowing up the world. Mr. Biden may be proud of his performance but is he able to accept the challenge, for if not where does it leave the rest of us …