New Alliance Launched at WEF to Help Social Entrepreneurs Overcome Impacts of COVID-19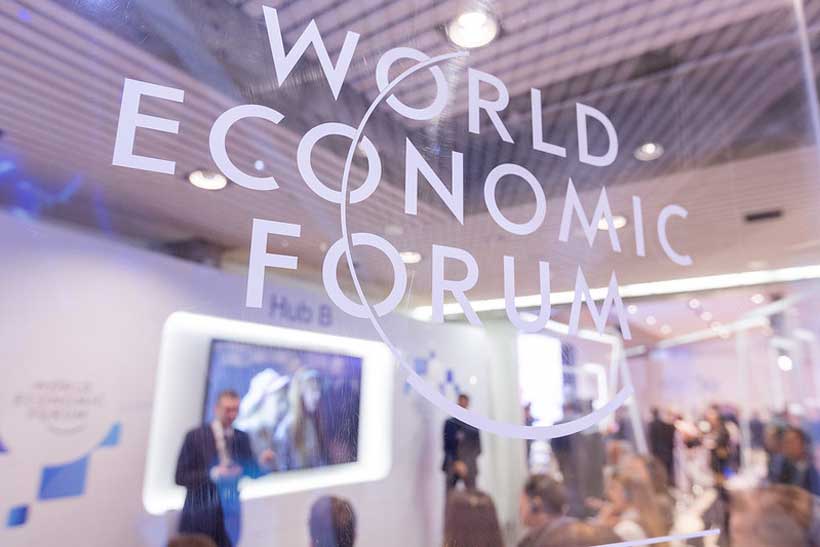 Forty leading global organizations have united to launch the COVID Response Alliance for Social Entrepreneurs, pooling knowledge, experience and responses to alleviate suffering and advance new models of change for a more inclusive, equitable and sustainable world.
"Social entrepreneurs and their community partners have been working for years to solve market failures and demonstrate more sustainable and inclusive models. These front-line organizations now face bankruptcy and severe constraints while they also innovate and respond to this global pandemic. Through this alliance, members are committing support for social entrepreneurs to protect decades of work in the impact sector," said François Bonnici, Director and Head of the Schwab Foundation for Social Entrepreneurship at the World Economic Forum.
Alliance members currently support more than 15,000 social entrepreneurs helping 1.5 billion people cumulatively in over 190 countries, working to serve the needs of excluded, marginalized and vulnerable groups – many of whom have been disproportionately impacted by the pandemic. The alliance also aims to coordinate between member organizations and amplify the support for social entrepreneurs under extreme stress by the pandemic.
Organizations in the alliance have already announced USD$75 million in response to the health and economic impacts of the pandemic. "The Skoll Foundation has committed to quadrupling our grant-making this year to respond to the COVID-19 crisis," said Don Gips, Chief Executive Officer, Skoll Foundation. "We hope that this alliance will encourage others to join us in expanding support to social entrepreneurs and convincing governments of the critical leadership role that social entrepreneurs play in the response and recovery from this global pandemic."
The COVID Response Alliance for Social Entrepreneurs will coordinate support for social entrepreneurs in four key ways:
Assess and highlight needs across the members' social enterprise portfolios
Amplify and expand available financial support under a joint alliance dashboard and help social entrepreneurs to raise additional money to expand their work
Coordinate non-financial supportprovided by companies and intermediaries,such as social procurement, legal services and technological support
Advance joint communication efforts to advocate for appropriate fiscal and policy interventions relevant to social entrepreneurs
This initiative will also feature Covidcap.com, a new resource developed by the Center for the Advancement of Social Entrepreneurship (CASE) at Duke University. This dashboard, a searchable database of emergency funds available to non-profit and for-profit entrepreneurs during COVID-19, contains global capital relief offers worth over $1 trillion.
"The economic fallout from COVID-19 could push half a billion more people into poverty. Social entrepreneurs are the de facto social net in many emerging economies. We need to intervene to help them before it's too late," said Saskia Bruysten, Co-Founder and Chief Executive Officer, Yunus Social Business.
The growing list of foundations, sector organizations, multilateral organizations, private companies and non-governmental organizations joining the Alliance include: Aavishkaar Group, Acumen, Africa Venture Philanthropy Alliance (AVPA), Aspen Network of Development Entrepreneurs (ANDE), Ashoka, Asian Venture Philanthropy Network (AVPN), B Lab, Bertelsmann Stiftung, CASE at Duke University, Catalyst 2030, Co-Impact, Draper Richards Kaplan Foundation, Echoing Green, European Venture Philanthropy Association (EVPA), Fundación Avina, GHR Foundation, Global Innovation Fund, Global Steering Group for Impact Investing (GSG), Global Impact Investing Network (GIIN), Greenwood Place, IKEA Foundation, IKEA Social Entrepreneurship, Impact Hub, Johnson & Johnson, KIVA, LatImpacto, Lex Mundi Pro Bono Foundation, Mercy Corps Ventures, Motsepe Foundation, NESsT, Nonprofit Finance Fund (NFF), Rippleworks, Root Capital, SAP, Schwab Foundation, Skoll Foundation, USAID, Yunus Social Business.
"Dimagi is on the front lines, working with governments to carry out community-based contract tracing in the USA and Togo to respond to COVID. But we can't do it alone – social entrepreneurs are mobilizing to respond to the myriad of massive needs being exposed by the pandemic. We are thrilled to be represented in this alliance through Catalyst 2030 so we can help, inform and steer the alliance towards the needs of social entrepreneurs," said Jonathan Jackson, Chief Executive Officer, Dimagi, and Co-Chair of Catalyst 2030 Working Group on COVID-19. Catalyst 2030 is a global movement of social-change innovators working collaboratively towards the UN's Sustainable Development Goals and is strategically partnering with this alliance to represent the voices of social entrepreneurs.
The COVID Response Alliance for Social Entrepreneurs will be supported by a secretariat hosted at the Schwab Foundation for Social Entrepreneurship, sister organization of the World Economic Forum and its Platform for Global Public Goods. "This alliance continues to strengthen our unwavering mission of sustainable and inclusive progress, which remains critical as business and government shape their response to the current crisis," notes Dominic Waughray, Managing Director, World Economic Forum
The development of the alliance is supported by the GHR Foundation and is operationally supported by Yunus Social Business, which has been co-developing the initiative. "This pandemic reminds us that our differences in faith, culture or politics are superseded by what we have in common," said Amy Goldman, Chief Executive Officer and Chair, GHR Foundation, which is helping to underwrite the alliance. "And whether someone is a social entrepreneur or a member of a faith community or both at once, we all share a deep desire to alleviate suffering, support human dignity and help people build a better future. This alliance is going to help people do exactly that."
ADB Study Maps Supply Chains for Key Products in COVID-19 Response
The Asian Development Bank (ADB) has released a landmark study which maps supply chains for critical products in the global response to the novel coronavirus disease (COVID-19) pandemic, clearing the way for the identification and removal of blockages in their production and distribution.
The interactive maps will enable banks, investors, governments, and healthcare professionals to pinpoint key companies in the supply of portable ventilators, N95 respirators, face shields, goggles, aprons, surgical masks, and gowns. The maps consider the elements of each product down to its component metals and fabrics.
"To fix any supply chain problems, we need an in-depth description of what goes into these products and which companies are involved," said ADB's Head of Trade and Supply Chain Finance Steven Beck. "Mapping these supply chains means that if help is needed, banks, investors, and governments can use the data to quickly relieve bottlenecks and ramp up supplies."
The mapping project feeds data that already exists from many sources into an algorithm that sorts the information by applying various industry and product codes. Until now, that data has existed in multiple forms on a variety of separate databases, but never brought together in a user-friendly format. A future phase of this initiative will look at blockages at ports, tariff requirements, and other impediments to the efficient functioning of supply chains for these critical goods.
ADB announced on 13 April a tripling in the size of its response to the pandemic to $20 billion. The package expands on the $6.5 billion initial response announced on 18 March, adding $13.5 billion in resources to help ADB's developing member countries counter the severe macroeconomic and health impacts caused by COVID-19.
More 'can and must be done' to eradicate caste-based discrimination in Nepal
Shocked over the killing last weekend of five men in Nepal, who had planned to escort home one of their girlfriends from a higher caste, the UN human rights chief on Friday stressed that ending caste-based discrimination is "fundamental" to the overall sustainable development vision of leaving no one behind.
"It is distressing that caste-based prejudices remain deeply entrenched in our world in the 21st century, and I am filled with sadness for these two young people who held high hopes of building a life together despite the obstacles presented by their accident of birth" said High Commissioner for Human Rights Michelle Bachelet, referring to the couple at the centre of the tragedy.
Last Saturday, a 21-year-old man from the 'untouchable' Dalit caste, known as Nawaraj BK, and his friends, traveled some 32 km from Jajarkot district, to Western Rukum district, the home of the man's girlfriend, who belongs to a higher social caste.
They intended to escort the young woman back to their home district, reportedly at her request, but were attacked and chased into a river. Five men, four of whom were also Dalits, were later found dead, while another is still missing.
"Caste-based discrimination remains widespread, not only in Nepal but other countries, and often leads to serious harm and, as in this case, even loss of life", lamented Ms. Bachelet.
Dalits under attack
Nawaraj's case is not an isolated one.
Dalits, formerly known as "untouchables", have suffered for generations of public shaming at the hands of upper-caste Hindus and continue to face widespread atrocities across the country, with any seeming attempts at upward social mobility, violently shut down.
In a similar case, disturbing reports have also emerging about a 12-year-old Dalit girl who was killed in a separate attack in the village of Devdaha, in the Rupandehi district in southern Nepal.
She is said to have been forcibly married to her alleged rapist from a dominant caste. The girl's body was reportedly left hanging from a tree on Saturday.
The High Commissioner called for an independent investigation into the attacks, underscoring that the victims and their families have the right to justice, truth and reparations.
Searching for justice
The killings have triggered outrage in Nepal, prompting the federal Ministry of Home Affairs to establish a five-member "high-level investigation committee" to look into the incident.
On Tuesday, police reportedly filed a complaint against 20 alleged perpetrators.
"Despite constitutional guarantees, impunity for caste-based discrimination and violence remains high in Nepal", according to the UN human rights office (OHCHR).
And while the country has taken "big strides to address this scourge", she maintained that "so much more can and must be done, to eradicate this blight on society".
The Nepali Parliament's Law, Justice and Human Rights Committee has asked authorities to immediately investigate two cases of gang-rape of Dalit women, as well as other caste-based cases involving murder, enforced disappearances and forced abortion.
Although Nepal is party to the Convention on the Elimination of All Forms of Racial Discrimination, the Committee tasked with monitoring the treaty observed that despite the abolition of "untouchability" in Nepal, Dalits continue to face deep-rooted discrimination, including issues surrounding inter-caste marriages.
Discrimination at every turn
And the risks for this vulnerable caste has only increased during the COVID-19 pandemic.
On Monday, the parliamentary committee directed the Government to investigate all incidents of caste-based discrimination and violence during the coronavirus lockdown.
Dalits in Nepal and other countries experience discrimination at every level of their daily lives, limiting their employment and educational opportunities, the places where they can collect water or worship, and their choice of who to marry, says OHCHR.
Structural barriers and discrimination force Dalits to continue low-income and dehumanizing employment, such as manual scavenging, disposing of dead animals, digging graves or making leather products.
Myanmar: Power System Efficiency Project Brings Country Closer to Universal Electricity Access
The World Bank's Board of Executive Directors today approved a $350 million credit from the International Development Association (IDA) to increase the output and efficiency of power generation and improve the resilience of Myanmar's electricity system to climate change and disasters. The Board also approved $110 million in additional financing for the Essential Health Services Access Project, implemented nationwide since 2015.
Myanmar needs to double its current installed power generation capacity over the next five to seven years to achieve universal electricity access by 2030. The Myanmar Power System Efficiency and Resilience Project will finance the upgrade to the Ywama gas-fired power plant, improving the availability and reliability of electricity services to consumers in the Yangon region. Investments in the power plant and in transmission infrastructure will free-up electricity supply in the rest of the country and will remove capacity constraints to enable more households to connect.
The project also contributes to Myanmar's climate change mitigation and adaption commitments under the Paris Agreement. By using highly efficient technology, the project will help reduce greenhouse gas emissions per unit of electricity produced and investments in the power network will improve the system's preparedness against climate change and disasters.
"Myanmar has the lowest electrification rate in South East Asia with only 50 percent of households connected to the public grid. This project will help close the power supply gap in an affordable and environmentally sustainable way, thereby removing one of the key constraints to achieving Myanmar's goal of universal electricity access by 2030," said Mariam Sherman, World Bank Country Director for Myanmar, Cambodia and Lao PDR.
The Government of Myanmar adopted the National Electrification Plan in 2014 to achieve universal access to sustainable electricity services by 2030, drawing on World Bank analytical support provided through the National Electrification Project (NEP). To date, the NEP has delivered electricity access to 2 million people and to schools, rural health clinics and community centers by extending the public grid in over 5,000 rural villages and delivering Solar Home Systems and renewable energy mini-grids in 7,200 villages throughout the country.
Access to Quality Health Services
The additional financing for the Myanmar Essential Health Services Access Project (EHSAP), consisting of a $100 million IDA credit and a $10 million Global Financing Facility (GFF) grant, will continue to support the Ministry of Health and Sports (MOHS) to increase access to quality essential health services, with a focus on maternal, newborn, and child health.
Since 2015, EHSAP has supported over 12,000 primary healthcare facilities across the country, ranging from township hospitals to the sub-rural health centers, with monthly funds to improve service delivery at these critical health facilities. The project strengthens the quality of healthcare by building skills of frontline health workers. It also aims to improve the regularity and systematic approach of healthcare supervision visits and the efficiency and responsiveness of public finance through financial trainings and financial data system modernization.
The additional finance will support primary healthcare infrastructure in some of the most socio-economically disadvantaged townships so that they are fully functional for essential service delivery and to scale up activities to strengthen the health system, including pandemic preparedness and response, which will support inclusion of health service delivery for all people in Myanmar.
"We highly appreciate the World Bank and Global Financing Facility's additional finance for the Essential Health Services Access Project. It provides vital support in reaching the goal of our National Health Plan 2017-2021 to extend access to essential health services of good quality for all people in Myanmar," saidUnion Minister for Health and Sports Dr. Myint Htwe."It moreover contributes to the objective of the Myanmar Sustainable Development Plan to reach universal health coverage in a pro-poor manner."
COVID-19 Response
In the fight against COVID-19, funds under EHSAP are also being mobilized to assist capacity building and operational costs to intensify surveillance and testing activities in all states and regions, establish a functioning information and reporting system for all suspected cases, facilitate engagement with basic health staff and Ethnic Health Organizations for community surveillance, disseminate guidelines to health staff and community volunteers, and develop public Information, education and communication materials.
The World Bank has provided a $50 million loan for the Myanmar COVID-19 Emergency Response Project to help Myanmar fill a critical gap in its contingency plan to urgently increase hospital preparedness and surge capacity in order to reduce the spread of COVID-19, protect health workers, and treat patients.
This project will also receive an $8 million grant from the World Bank Group's Global Pandemic Emergency Financing Facility (PEF). The PEF is intended to provide financial support to IDA-eligible countries in case of major multi-country disease outbreaks. The PEF grant for Myanmar will support the surge response in the health sector, with special attention on benefiting the most vulnerable groups and communities in conflict- affected areas and ethnic health providers.