New Alliance Launched at WEF to Help Social Entrepreneurs Overcome Impacts of COVID-19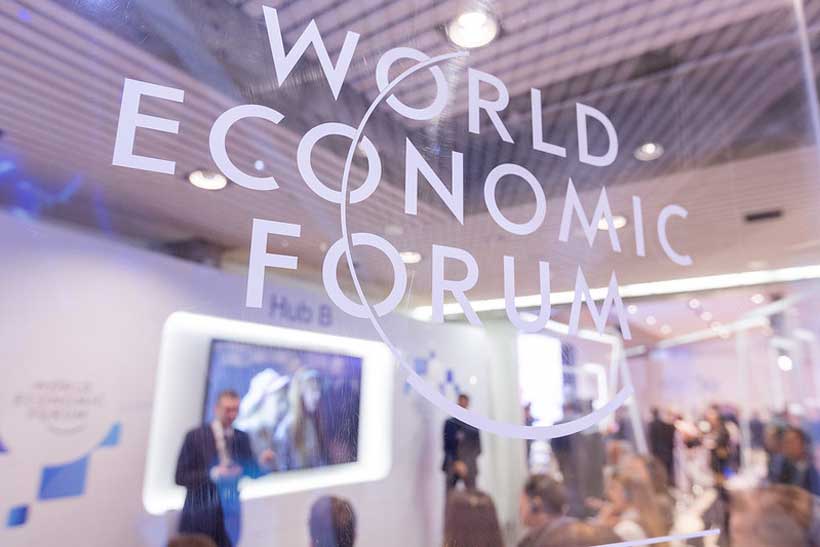 Forty leading global organizations have united to launch the COVID Response Alliance for Social Entrepreneurs, pooling knowledge, experience and responses to alleviate suffering and advance new models of change for a more inclusive, equitable and sustainable world.
"Social entrepreneurs and their community partners have been working for years to solve market failures and demonstrate more sustainable and inclusive models. These front-line organizations now face bankruptcy and severe constraints while they also innovate and respond to this global pandemic. Through this alliance, members are committing support for social entrepreneurs to protect decades of work in the impact sector," said François Bonnici, Director and Head of the Schwab Foundation for Social Entrepreneurship at the World Economic Forum.
Alliance members currently support more than 15,000 social entrepreneurs helping 1.5 billion people cumulatively in over 190 countries, working to serve the needs of excluded, marginalized and vulnerable groups – many of whom have been disproportionately impacted by the pandemic. The alliance also aims to coordinate between member organizations and amplify the support for social entrepreneurs under extreme stress by the pandemic.
Organizations in the alliance have already announced USD$75 million in response to the health and economic impacts of the pandemic. "The Skoll Foundation has committed to quadrupling our grant-making this year to respond to the COVID-19 crisis," said Don Gips, Chief Executive Officer, Skoll Foundation. "We hope that this alliance will encourage others to join us in expanding support to social entrepreneurs and convincing governments of the critical leadership role that social entrepreneurs play in the response and recovery from this global pandemic."
The COVID Response Alliance for Social Entrepreneurs will coordinate support for social entrepreneurs in four key ways:
Assess and highlight needs across the members' social enterprise portfolios
Amplify and expand available financial support under a joint alliance dashboard and help social entrepreneurs to raise additional money to expand their work
Coordinate non-financial supportprovided by companies and intermediaries,such as social procurement, legal services and technological support
Advance joint communication efforts to advocate for appropriate fiscal and policy interventions relevant to social entrepreneurs
This initiative will also feature Covidcap.com, a new resource developed by the Center for the Advancement of Social Entrepreneurship (CASE) at Duke University. This dashboard, a searchable database of emergency funds available to non-profit and for-profit entrepreneurs during COVID-19, contains global capital relief offers worth over $1 trillion.
"The economic fallout from COVID-19 could push half a billion more people into poverty. Social entrepreneurs are the de facto social net in many emerging economies. We need to intervene to help them before it's too late," said Saskia Bruysten, Co-Founder and Chief Executive Officer, Yunus Social Business.
The growing list of foundations, sector organizations, multilateral organizations, private companies and non-governmental organizations joining the Alliance include: Aavishkaar Group, Acumen, Africa Venture Philanthropy Alliance (AVPA), Aspen Network of Development Entrepreneurs (ANDE), Ashoka, Asian Venture Philanthropy Network (AVPN), B Lab, Bertelsmann Stiftung, CASE at Duke University, Catalyst 2030, Co-Impact, Draper Richards Kaplan Foundation, Echoing Green, European Venture Philanthropy Association (EVPA), Fundación Avina, GHR Foundation, Global Innovation Fund, Global Steering Group for Impact Investing (GSG), Global Impact Investing Network (GIIN), Greenwood Place, IKEA Foundation, IKEA Social Entrepreneurship, Impact Hub, Johnson & Johnson, KIVA, LatImpacto, Lex Mundi Pro Bono Foundation, Mercy Corps Ventures, Motsepe Foundation, NESsT, Nonprofit Finance Fund (NFF), Rippleworks, Root Capital, SAP, Schwab Foundation, Skoll Foundation, USAID, Yunus Social Business.
"Dimagi is on the front lines, working with governments to carry out community-based contract tracing in the USA and Togo to respond to COVID. But we can't do it alone – social entrepreneurs are mobilizing to respond to the myriad of massive needs being exposed by the pandemic. We are thrilled to be represented in this alliance through Catalyst 2030 so we can help, inform and steer the alliance towards the needs of social entrepreneurs," said Jonathan Jackson, Chief Executive Officer, Dimagi, and Co-Chair of Catalyst 2030 Working Group on COVID-19. Catalyst 2030 is a global movement of social-change innovators working collaboratively towards the UN's Sustainable Development Goals and is strategically partnering with this alliance to represent the voices of social entrepreneurs.
The COVID Response Alliance for Social Entrepreneurs will be supported by a secretariat hosted at the Schwab Foundation for Social Entrepreneurship, sister organization of the World Economic Forum and its Platform for Global Public Goods. "This alliance continues to strengthen our unwavering mission of sustainable and inclusive progress, which remains critical as business and government shape their response to the current crisis," notes Dominic Waughray, Managing Director, World Economic Forum
The development of the alliance is supported by the GHR Foundation and is operationally supported by Yunus Social Business, which has been co-developing the initiative. "This pandemic reminds us that our differences in faith, culture or politics are superseded by what we have in common," said Amy Goldman, Chief Executive Officer and Chair, GHR Foundation, which is helping to underwrite the alliance. "And whether someone is a social entrepreneur or a member of a faith community or both at once, we all share a deep desire to alleviate suffering, support human dignity and help people build a better future. This alliance is going to help people do exactly that."
Lighthouses boost sustainability with Fourth Industrial Revolution transformation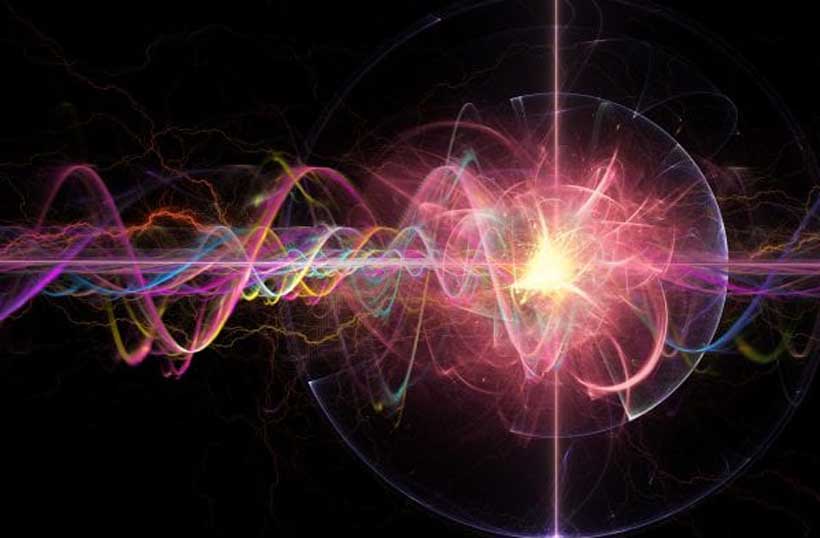 The World Economic Forum announces today the addition of 21 new sites to its Global Lighthouse Network, a community of world-leading manufacturing facilities and value chains using Fourth Industrial Revolution (4IR) technologies to increase efficiency and productivity, in tandem with environmental stewardship.
By deploying advanced technologies such as robotics and artificial intelligence (AI) in the production chain, more than half of all factories are making an impact on environmental sustainability through their 4IR transformations. A consumer healthcare company, for example, coupled advanced controls with green technology to deploy a sensor-fed automated system to cut energy consumption, resulting in 25% less energy consumed and an 18% reduction in CO2.
The Lighthouse network and its 90 sites are a blueprint for adapting to technology, improving processes and developing workforce skills to scale across the production chain. From pharmaceuticals and medical products and consumer packaged goods to a broad range of advanced industries, these diverse organizations spanning over 75 regions are demonstrating how 4IR technologies can increase profit, with a positive impact on the environment.
Among the 90 Lighthouses, three are receiving a new designation, Sustainability Lighthouses, factories and value chains achieving sustainability and productivity breakthroughs.
A new report, Global Lighthouse Network: Unlocking Sustainability through 4IR, outlines how manufacturers accomplished these results. Download the latest report HERE to learn how lighthouses are leveraging advanced technologies to achieve step-change improvements in sustainability and productivity.
"As discussed at the Forum's Sustainability Development Impact Summit last week, increased global concern for environmental impact has made sustainability a must-have to maintain business viability. The Sustainability Lighthouses make it clear that by realizing the potential of 4IR technologies in manufacturing, companies can unlock new levels of sustainability in their operations and explore a win-win solution: greater operational competitiveness while simultaneously making commitments to environmental stewardship, leading in a cleaner, more sustainable future as a result," said Francisco Betti, Head of Shaping the Future of Advanced Manufacturing and Value Chains, World Economic Forum.
Enno de Boer, Partner and Global Head Operations Technology, McKinsey & Company and Global Lead of its manufacturing work, said: "Lighthouses have achieved a sustainability breakthrough. Companies no longer have to choose competitiveness or sustainability because smart manufacturing lets them achieve both. Fourth Industrial Revolution technologies – think artificial intelligence, robotics and the internet of things – amplify human capability and technological innovation to accelerate sustainability while also strengthening competitiveness. From using advanced analytics to predict exactly the inputs and outputs needed for a manufacturing process to augmented reality that simulates a production line so machines can be operated remotely, Lighthouses are reducing resource consumption, waste and carbon emissions, while increasing productivity and profit – all at once."
The goal of the Global Lighthouse Network is to share and learn from best practices, support new partnerships and help other manufacturers to deploy technology, adopt sustainable solutions and transform their workforces at pace and scale.
The extended network of "Manufacturing Lighthouses" will be officially recognized at Global Lighthouse Network Lighthouses Live on 29 September. The event will feature CEOs and innovators focused on scale-up entrepreneurial solutions to tackle global talent shortages, the climate crisis and advancing sustainable development. Click here to follow the meeting.
The locations receiving new designation as Sustainability Lighthouses are:
Ericsson (Lewisville): Ericsson's greenfield 5G factory is powered 100% by renewable electricity from on-site solar and green-e® certified renewable electricity from the utility grid. The smart factory integrates sustainable technologies such as thermal ice storage tanks with the industrial internet of things (IIoT) stack to proactively monitor energy usage and is designed to utilize 24% less energy and 75% less indoor water usage, avoiding 97% operational carbon emissions* than comparable buildings. This year it became Ericsson's first factory globally to achieve LEED Gold® certification.*
Henkel (Düsseldorf):In an effort to improve visibility of factory consumption to drive better decision making, Henkel deployed utility meters on machines integrated in a digital twin that connects and benchmarks 30 factories and prescribes real-time sustainability actions that has led to 38% less energy (kWh/ton) used and has reduced water consumption 28% (m3/ton) and waste 20% (kg/ton) across factory baselines set in 2010.
Schneider Electric (Lexington):In order to capture greater energy consumption granularity, when and where it happens in the plant, the Lexington smart factory leveraged IoT connectivity with power meters and predictive analytics to optimize energy cost. This has led to a 26% energy reduction (GWh), 30% net CO2 reduction, 20% water use reduction, and a Superior Energy Performance 50001TM certification by the US Department of Energy.
*Calculation based on EPA Greenhouse Gas Equivalencies Calculator
The 21 new Lighthouses are:
Europe
De' Longhi Group (Treviso): In order to step up competitiveness, the De' Longhi Treviso plant invested in digital and analytics to become more agile (reducing minimum order quantity by 92% and lead time by 82%) and more productive (improving labour productivity by 33%) and achieving high standard quality (improving field quality by 33% and obtaining Food and Beverage industry certification).
Flex (Althofen): Confronted with strong competition from lower-cost regions, Flex's site in Althofen deployed 4IR technologies to improve operational efficiency and agility. By meeting higher regulatory and quality standards, Flex attracted higher-margin and longer lifecycle medical business, increasing revenue by 50% within the same physical footprint.
Johnson & Johnson Vision Care (London): J&J Vision Care transformed customer experience, through personalized 4IR technologies using Adaptive Process Control, AI and robotics to offset increasing complexity (+50% Units), which enabled 100% personalized packaging configurations, an eight percentage point increase in customer-service levels and reduced the carbon footprint for inbound freight by 53%.
Americas
Henkel (Toluca):This 1970's factory characterized by low-mix, high-volume production, set out on a Fourth Industrial Revolution transformation journey centred on people, data transparency and availability to reduce processing costs by 15%, energy consumption by 14% and to enhance plant OEE by up to 90%.
DePuy Synthes, the Orthopaedics Company of Johnson & Johnson (Bridgewater):Faced with high complexity, cost pressure and operating room inefficiencies, DePuy Synthes deployed "Advanced Case Management", a Fourth Industrial Revolution program leveraging open API architecture, machine-learning algorithms and a suite of digital tools across its joint restoration implant portfolio (hips and knees) value chain in North America. This reduced the number of instrument trays in the operating room by 63%, implant inventory by 40% and, ultimately, lowered the time to set up the operating room by approximately 15% per location.
Protolabs (Plymouth): Protolabs is a digital native manufacturer that embarked on a transformation journey taking it from a prototype-only provider to a production supplier by leveraging its digital thread to connect customers to its injection-moulding production services. As a result, it outperforms traditional manufacturing competitors by reducing production lead times to as low as one a day and generating a gross margin 20 percentage points above the industry average.
Asia
AUO (Taichung): Facing labour shortages, highly customized product requirements and extreme climate conditions in the very competitive industry of display panels, AUO Taichung Fab 3 invested in customized automation and developed a digital analytics and AI development platform to improve productivity by 32% and yield of advanced product by 60%, while reducing water consumption by 23% and carbon emissions by 20%.
CATL (Ningde): Confronted with increasing manufacturing process complexity and demand for high product quality, CATL leveraged AI, advanced analytics and edge/cloud computing to achieve, in three years, a defect rate per billion count at the speed of 1.7s per cell, while improving labour productivity by 75% and reducing energy consumption by 10% a year.
CITIC Dicastal (Qinhuangdao):Faced with rising expectations from automotive OEMs for smaller batch size and higher quality, CITIC Dicastal deployed flexible automation, AI and 5G to build a digital manufacturing system to improve flexibility with a batch size of one and reduce manufacturing costs by 33%.
Foxconn (Wuhan):To meet customer requirements for greater customization and shorter product order lead time, Foxconn Wuhan leveraged advanced analytics and flexible automation at scale to redesign its manufacturing system. This led to an 86% increase in direct labour productivity and cut quality loss by 38% and order lead-time by 29%, down to 48 hours.
Foxconn (Zhengzhou): Faced with a lack of skilled workers, unstable quality performance and demand uncertainty, Foxconn Zhengzhou adopted flexible automation to improve labour productivity by 102%, and utilized digital and AI technologies to reduce quality defects by 38% and improve OEE by 27%.
Haier (Tianjin):To meet increased customer expectations for diversified products, faster delivery and higher quality of service, Haier's greenfield washing machine factory in Tianjin integrated 5G, IIoT, automation and advanced analytics to accelerate product design by 50%, reduce defects by 26% and save energy consumption per unit by 18%.
Innolux (Kaohsiung):In the context of fierce competition in the panel industry, and faced with increasing quality requirements from customers and severe decline in gross profit, Innolux fab 8 invested in advanced automation, IoT technology and advanced analytics to improve process capability by 40%, reduce yield loss by 33% and, in return, unlock niche product production.
LS ELECTRIC (Cheongju):To respond to an increase in demand and the need to reduce costs, LS ELECTRIC has transformed one of its plants in Cheongju, South Korea, with an IIoT-based automation, machine learning powered inspection and advanced process control, enabling mass customization and lowering production costs by 20%.
SANY (Beijing):Faced with growing demand and rising complexity in the multi-category and small-batch heavy machinery market, SANY Beijing deployed advanced human-machine collaboration automation, AI and IoT technologies to boost labour productivity by 85% and reduce production lead time by 77% from 30 to seven days.
Schneider Electric (Wuxi):Schneider Electric's 20-year-old electronics parts factory in Wuxi, China, confronted increased demand for product adaptation and order configuration with a flexible production line by deploying 4IR technologies, such as modular cobot stations and AI vision inspection, to reduce time-to-market by 25%, and advanced analytics to auto-generate root-cause analysis and detect anomalies across the supply chain, which have increased on-time delivery by 30%.
Unilever (Taicang):To seize the booming business in e-commerce and big-box channel, Unilever Taicang ice-cream factory deployed one-scan, one-view platform to provide E2E supply chain visibility in manufacturing and food handling for customers, and combined the digital voice of consumers with an agile R&D digital platform to improve innovation lead time by 75%, from 12 to three months.
Western Digital (Penang):With an increase in flash memory demand of more than 2X, stringent quality requirements and the need to optimize costs, Western Digital Penang embarked on lights-out manufacturing journey based on Fourth Industrial Revolution technologies. By automating production and logistics, they were able to deliver 32% factory cost improvement, and transitioned to build-to-order with intelligent planning system, thereby reducing product inventory and order lead time by 50%.
Western Digital (Prachinburi):With rapidly growing demand, rigorous quality requirements and cost pressure for hard disk drive (HDD), Western Digital Thailand leveraged connectivity and advanced analytics technologies to transform a capacity-saturated manufacturing site into a digital operation system, with real-time visibility in suppliers, production, logistics and customers and data-based insights and predictions. This ultimately increased factory output by 123% – avoiding 30% in procurement and production costs – and cut the product return rate by 43%.
Middle East
Arçelik (Eskisehir):Confronted with rising customer demand and increasing product diversity, Arçelik leveraged its agile studio to deploy, in two years, over 30 advanced use cases in automation, robotics-enabled logistics and data-driven AI systems to enable flexible manufacturing with a return on investment of 1.2 years.
Saudi Aramco (Abqaiq):Motivated by the need to access new levels of quality and sustainability, the world's largest oil processing and crude stabilization plant has harnessed the power of data, advanced analytics and automation to transform its manufacturing processes, achieving a 21% increase in product quality and 14.5% reduction in energy use.
Millions in Yemen 'a step away from starvation'
The crisis in Yemen, now in its seventh year of war, continues unabated, with thousands of people displaced and millions "a step away from starvation", the UN Humanitarian Relief Coordinator said on Wednesday during a high-level side event on the margins of the 76th General Assembly.
"The country's economy has reached new depths of collapse, and a third wave of the pandemic is threatening to crash the country's already fragile health-care system", Humanitarian Affairs chief Martin Griffiths told world leaders at the meeting: Yemen: Responding to the crises within the world's largest humanitarian crisis.
Underscoring that the most vulnerable always "bear the highest cost" of the crisis, he said that females were more likely to be hungry, sick or exposed to gender-based violence and, with little access to essential services, millions of internally displaced people face "a daily struggle to survive".
Cause for hope
In a positive development, the UN official credited the international community for stepping up support to the country's humanitarian aid operation.
Thanking the world leaders, he said that Yemen's Humanitarian Response Plan is "among the most well-funded", with 98 per cent of the pledges made at an event in March fulfilled.
With over $2 billion received, the UN and its partners were able to "prevent famine and pull people back from the brink of despair", delivering assistance to "every single one of the country's 333 districts".
'Far from done'
Despite these important achievements, Mr. Griffiths acknowledged that the work there is "far from done", as many sectors still face "alarming funding gaps" and humanitarians are working with less than one-fifth of the money needed to provide health care, sanitation, and shelter.
"Without additional funding, these and other forms of critical life-saving support – including food assistance – will have to be reduced in the coming weeks and months", he warned.
Three requests
The UN relief chief asked global leaders to continue generously supporting Yemen's humanitarian operation; respect international humanitarian law and protect civilians; and address the root drivers of the crisis, including restrictions on imports, which elevate the prices of essential goods.
He urged them to do "everything in our collective power to stop this war", saying, "at the end of the day, peace is what will provide Yemenis the most sustainable form of relief".
Children robbed
The war has robbed too many of Yemen's children of safety, education and opportunities.
"Each day, the violence and destruction wreak havoc on the lives of children and their families", Henrietta Fore, Executive Director of the UN Children's Fund (UNICEF), told the meeting.
She painted a grim picture of 1.7 million displaced youth, 11.3 million youngsters depending on humanitarian assistance to survive and 2.3 million under-five "acutely malnourished" – nearly 400,000 of whom are at "imminent risk of death".
"Being a child in Yemen means you have probably either experienced or witnessed horrific violence that no child should ever face", said the UNICEF chief.
"Quite simply, Yemen is one of the most difficult places in the world to be a child".
Millions 'marching towards starvation'
In his address, World Food Programme (WFP) chief David Beasley said that in a nation of 30 million people, food rations are needed by 12.9 million; while 3.3 million children and women need special nutrition, together with 1.6 million school children.
"We're literally looking at 16 million people marching towards starvation", he said.
With one thousand people a week dying from a lack of food and nutrition, the senior WFP official warned that if $800 million is not received in the next six months, the need to cut rations could lead to the death of 400,000 children under the age of five next year.
"We have a moral, obligation, to speak out and step up", he stated, appealing to the world leaders to "put the pressure on all parties…to end this conflict".
"These are our children; these are our brothers and sisters we need the donors to step up immediately otherwise children are going to die. Let's not let them down. Let's do what we need to do", concluded Mr. Beasley.
South Sudan 'determined to never go back to war'
South Sudan is "ready to turn a new page" towards greater peace, development and prosperity, Vice-President Rebecca Nyandeng de Mabior said in her speech in the UN General Assembly on Friday.
A decade after gaining independence from Sudan, the country remains "on a path of nation-building" and is working to implement a 2018 revitalized peace deal which led to the formation of a unity government last year.
"I want to assure our friends and partners that we are determined to never go back to war," said Ms. De Mabior.
"We must replace the destruction of war with the productive use of our vast natural resources and national assets for the good of our people."
Prioritize nation-building
The Vice-President recalled that when South Sudan became independent, the international community pledged to build capacity in nation-building, establishing a UN mission in the country, UNMISS, to support this process.
"However, after the outbreak of the war, that vision was abandoned, and priority was placed on protecting civilians and providing humanitarian assistance. As a result, support for capacity building of the State was terminated," she said.
Ms. De Mabior stressed that supporting a State's ability to govern responsibly and effectively is essential. It is also necessary to guard against what she called "the unintended consequences of dependency on humanitarian assistance."
Given improvements in peace and security, she said it was now time to transition from emergency towards sustainable development.
"It is a painful and shameful situation for a country endowed with vast fertile land to be regarded as poor," she added.
"We must ensure peace and security in the country and double our efforts to support our people who want to return, and are returning, to their areas of origin, for them to participate fully in nation-building and contribute to building food security in the country."
Support youth and women
South Sudan is also "a youthful country", and the Vice-President called for continued efforts to develop the skills of its youth and women "to provide an alternative to picking up the gun again and engaging in destructive behavior."
Encouraging developments have included joint efforts by the national security forces and their UNMISS counterparts to promote rural peace and security, while the Government is set to unveil a national youth service programme.
"To fulfill the vision of our liberation struggle, we must use our oil revenues to fuel economic growth through investment in agriculture," she said.
"We will invest in infrastructure to connect our rural communities to the markets. We need the public and private sectors, including foreign investors, to join hands in turning South Sudan's potential wealth into a reality."
Glass 'half-empty'
Ms. De Mabior reported progress in implementing aspects of the Revitalized Peace Agreement, particularly in the creation of state and national bodies and public financial management reforms
However, "the glass remains half-empty" in implementing a permanent ceasefire and transitional security arrangements, she said, noting the urgency for a unified army.
"The security sector reform is the most challenging part of the Agreement as it contains elements at the center of the violent conflicts in the country," she said, calling for continued dialogue.
"Building sustainable peace requires inclusivity, collective investment, determination, diligence, and patience."
Meanwhile, relations with Sudan have also improved, though outstanding issues remain over the oil-rich Abyei border area.
Ms. De Mabior stressed her country is determined to learn from the past.
"We must make the Revitalized Peace Agreement succeed, and we can only do that with the support of our regional and international partners. Simply stated, South Sudan desires and is ready to turn a new page," she said.