Iraq: Structural Reforms Critically Needed to Manage a Multi-Faceted Crisis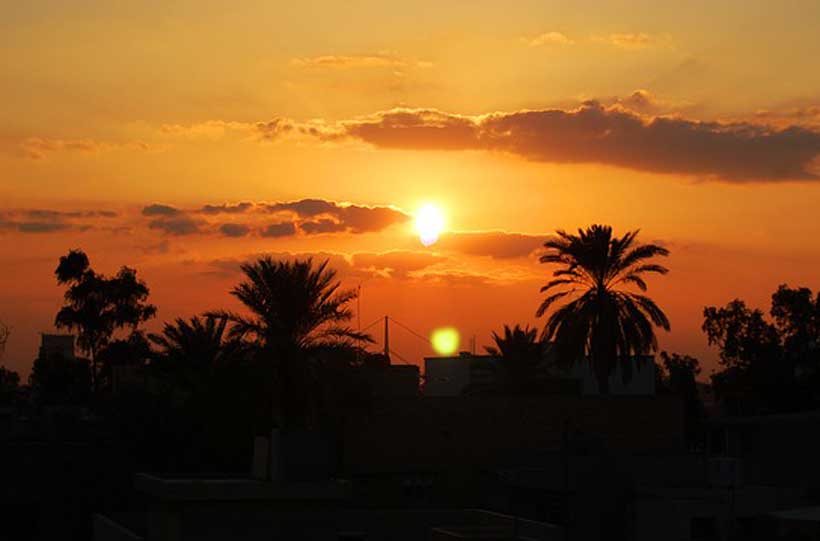 Faced with a combination of acute shocks which the country is ill-prepared to manage, Iraq's economic outlook has markedly worsened over the past 6 months. GDP growth is projected to contract by 9.7 percent in 2020, down from a positive growth of 4.4 percent in 2019, making it the country's worst annual performance since 2003, according to a new World Bank report released today.
The Spring 2020 edition of the Iraq Economic Monitor, "Navigating the Perfect Storm (Redux)" discusses the recent economic and policy developments and highlights some of the main macroeconomic policy challenges facing the country. The report finds that Iraq's pre-existing conditions going into this crisis limit its ability to manage and mitigate the socio-economic impact resulting from low oil prices, reduced oil production quotas and disruptions due to the COVID 19 lockdown measures. Iraq's highly oil-dependent and state-owned economy impedes the creation of the needed private sector jobs for a predominantly young population. Furthermore, the growing discontent over poor service delivery, rising corruption, and lack of jobs persists and is coupled with political impasse over the formation of a new government.
"Fiscal discipline and Economic diversification through more private sector participation are critical to reduce Iraq's vulnerabilities to external shocks," said Saroj Kumar Jha, World Bank Mashreq Regional Director. "A reform oriented and growth enhancing program will help sustain the reconstruction efforts and preserve the positive improvements achieved in the electricity and agriculture sectors over the past year. Such a program is also key to create the much-needed jobs for the youth and help restore the confidence of Iraqi citizens."
The unsustainable stimulus package introduced since last October – including a rising public sector employment, lower retirement age, and various transfers – coupled with weaker oil revenues are expected to have detrimental fiscal effects. In case oil prices stabilize in the low-30s and no reform measures are taken, the budget deficit would exceed 29 percent of GDP in 2020 and gross financing needs would reach US$67 billion (over 39 percent of GDP).
Under this situation, financing options might be limited. Heavy reliance on local financing can crowd-out the available liquidity for private sector credit and weaken the balance sheet of the Central Bank of Iraq creating pressures on inflation and the exchange rate. At the same time, access to international markets may prove to be difficult given global market conditions and Iraq's weak macro-framework.
With this context, it has become critical for Iraq to embark on a comprehensive forward-looking economic reform agenda to enable private sector led growth, diversification and job creation. Such a program could be based on two pillars: i) Tackling cross-cutting impediments to private-sector led diversification through fiscal sustainability and economic governance, financial sector reforms, business environment reforms, Improving human capital outcomes, as well as social protection and labor system reforms; and ii) Improving governance and promoting private sector participation in selected productive sectors like agriculture and agri-food Industries, electricity and gas.
The Iraq Economic Monitor also includes a Special Focus section that highlights the importance of digital transformation for Iraq and the urgency behind it. The benefits of a robust digital economy are numerous. Leveraging the digital economy will help Iraq improve economic opportunities, particularly for its youth, and thus address the demands of citizens.
The digital transformation of the Iraqi economy will require economic reforms and longer-term development priorities along the five pillars of the digital economy framework by ensuring affordable access to high-speed internet, achieving widespread adoption of cashless payments, delivering digital government services and improving access to data, upskilling youth with technological know-how, and scaling up the digital entrepreneurship ecosystem. An example of the relevance and urgency of digital transformation has recently materialized with the deployment of innovative digital solutions in the fight against the COVID 19 pandemic across the globe.
Pandemic pushing people 'even further behind'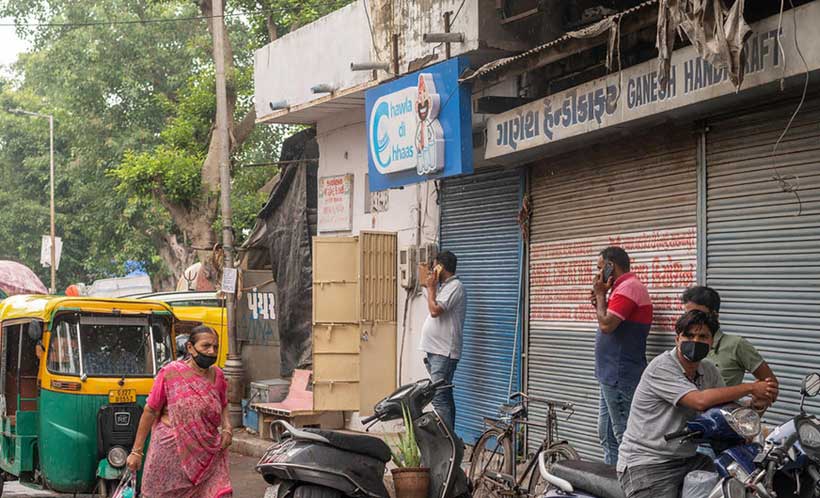 As the COVID-19 pandemic gathers pace, people worldwide are "being left behind – or pushed even further behind", the UN High Commissioner for Human Rights warned on Friday.
Delivering a global update to the Human Rights Council, Michelle Bachelet said people everywhere were being excluded from not only development, but also opportunities.
At the same time, civil society activists were being denied the right to voice opposition to government.
"This makes us all weaker", she told the virtual meeting. "It heightens grievances that are destabilizing. It means we miss perspectives and expertise that could inform and strengthen our initiatives. It shields corruption and abuses, by silencing feedback."
Engage the public
While acknowledging the major health and financial challenges facing governments in the pandemic, the rights chief underlined that "a country's people are its leader's finest and most important resource" and must be involved in policy making.
"Participation is a right – and it is also a means that ensures better, more effective policy," she said. "To help heal harms, bridge deep fractures, and lead change that meets expectations, every society, and every leader, needs to engage the public's participation, fully and meaningfully."
The High Commissioner's speech addressed human rights issues in some 50 countries.
Improve social protection
She welcomed the cessation of hostilities in the Nagorno-Karabakh conflict zone, announced in November by the leaders of Azerbaijan, Armenia and the Russian Federation, and called for investigations into all alleged violations that occurred during fighting there.
Moving to Asia and the Pacific, Ms. Bachelet encouraged governments to improve social protection systems as the pandemic has shown their value. On average, countries devote less than two per cent of GDP to social protection, compared with the global average of 11 per cent, she said.
The UN rights chief addressed the "serious concentration" in civic space across Southeast Asia, including what she described as "the alarming situation" in Myanmar, where the military seized power at the beginning of the month.
Turning to India, she said ongoing protests by thousands of farmers in India highlight the importance of having laws and policies based on consultations with concerned parties.
"Charges of sedition against journalists and activists for reporting or commenting on the protests, and attempts to curb freedom of expression on social media, are disturbing departures from essential human rights principles", she added.
Tackle remaining issues
In the Americas, Ms. Bachelet welcomed "broad new measures" to tackle structural inequalities and racism in the United States, which include action to redress racially discriminatory federal housing policies.
"We also welcome new steps to end several migration policies that violated the human rights of migrants and refugees, including executive orders to end the family separation policy. I encourage further measures to tackle remaining issues, such as the massive detention of migrants, through the implementation of alternatives to detention", she added.
A decade on from the "Arab Spring", many countries in the Middle East and North Africa continue to suffer very serious inequalities, as repressive policies have been strengthened in some cases.
"Despite these setbacks, I remain optimistic that justice and human rights can be realized across the Middle East and North Africa – and that progress in this direction will ensure deep and lasting progress for development and peace," Ms. Bachelet said.
Syria's 'grim anniversary'
Next month will mark 10 years since the start of the Syrian crisis, which the High Commissioner called a "grim anniversary". She expressed hope that the Constitutional Committee will realize "tangible progress" and that the international community will work to bridge divides while also putting the needs of Syrians first.
Ms. Bachelet underscored that humanitarians and human rights workers must have immediate access to the Tigray region of Ethiopia, where government and regional forces have been clashing since November. She said credible investigations into allegations of violations such as mass killings, extrajudicial executions and other attacks on civilians are critical.
The human rights chief warned that the conflict in Tigray, coupled with rising insecurity in other parts of Ethiopia, could have serious impact on regional stability and human rights, underlining the need for a peaceful solution.
Palestinian elections raise hopes for two-State solution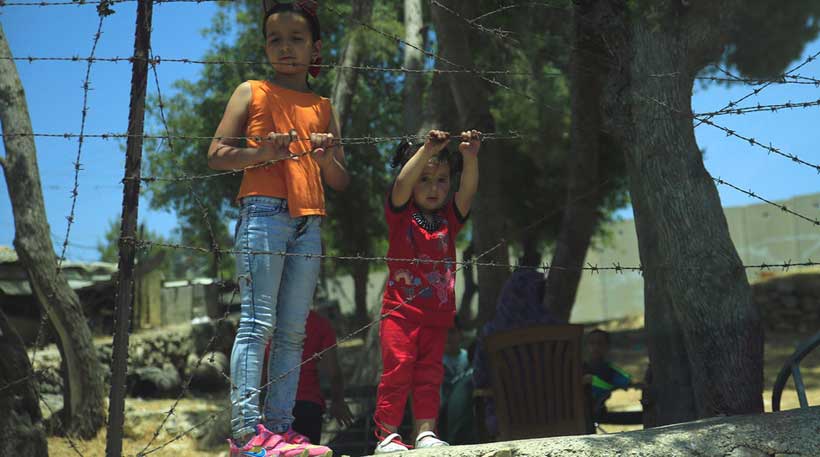 The holding of free and fair elections in the Occupied Palestinian Territory will help "clear the path" for restoring a legitimate political horizon to realize a long sought two-State solution, the leading UN diplomat for the region told the Security Council on Friday.
"The depth of the task is daunting, but not insurmountable", said Tor Wennesland, Special Coordinator for the Middle East Peace Process and Personal Representative of the Secretary-General. "We must seize emerging opportunities."
With the upcoming elections offering just such an occasion, he pointed to the "extraordinarily high" registration rate among Palestinians as a "resoundingly positive" response.
The elections will provide a crucial step towards re-establishing Palestinian national unity – and renewing the legitimacy of national institutions, including a democratically elected Legislative Council and Government in Palestine, he assured.
Palestinian Progress
He said Palestinian factions are making progress towards holding legislative, presidential and Palestinian National Council elections. Earlier this month, they met in Cairo, reaching agreement on several outstanding issues and emphasizing that elections must be held throughout the occupied West Bank, including East Jerusalem, and the Gaza Strip, without exception.
Meanwhile, on 17 February, the Central Elections Commission announced 421,000 new registrants during the period, he said, raising the total registered voters to over 2.6 million – 93 per cent of all eligible voters, according to estimates from the Palestinian Central Bureau of Statistics. "It is encouraging to see such strong public participation in the democratic process", he said.
International support
For its part, the international community is focused on helping the parties return to the negotiating table, he said. On 8 February the League of Arab States reiterated its support for the establishment of an independent and sovereign Palestinian State based on the 1967 lines, with East Jerusalem as its capital.
The Envoys of the Middle East Quartet – the Russian Federation, United States, European Union and United Nations – met virtually on 15 February to discuss the political developments, with all agreeing to meet on a regular basis. And a Chair's summary of a 23 February virtual meeting of the Ad Hoc Liaison Committee highlighted that the parties expressed renewed commitment to enhance cooperation.
For its part, the UN is working with the parties and international partners to address the pressing socioeconomic needs of Palestinians, including in the context of the pandemic. It is also advancing the goal of ending the occupation and realizing a negotiated two-State solution based on UN resolutions, international law and prior agreements.
Vaccine Roll-out
On COVID vaccination prospects, he welcomed the announcement of the Palestinian vaccination strategy and the initial allocation to the Palestinian Ministry of Health of 37,440 doses of vaccines by the COVAX-AMC facility. In February, 30,000 doses of vaccines were delivered to Palestinians, including in Gaza, by the Russian Federation and the United Arab Emirates.
He said this is in addition to Israel's earlier transfer of 5,200 vaccines to the Palestinian Authority, vaccination of 5,000 Palestinian educational and health workers working in Israel, and efforts to vaccinate the population in East Jerusalem, which is 50 per cent complete.
Home demolitions
He went on to describe developments on the ground, expressing concern over Israel's demolition or seizure of 170 Palestinian structures in Area C and 10 in East Jerusalem. The demolitions were carried out due to the lack of Israeli-issued building permits, which are nearly impossible for Palestinians to obtain.
Regional tensions simmer
Turning to the region as a whole, on the Golan, he said the ceasefire between Israel and Syria has been generally maintained. However, the security situation continues to be volatile, with continued violations of the 1974 Disengagement of Forces Agreement by the parties.
In Lebanon, the population faces increasing hardship, due to deteriorating economic conditions and impact of COVID-19. In the United Nations Interim Force in Lebanon (UNIFIL) area of operations, incidents of weapons pointing between the Israel Defense Forces and the Lebanese Armed Forces across the Blue Line contributed to heightened tensions.
UN Security Council demands COVID-19 vaccine ceasefires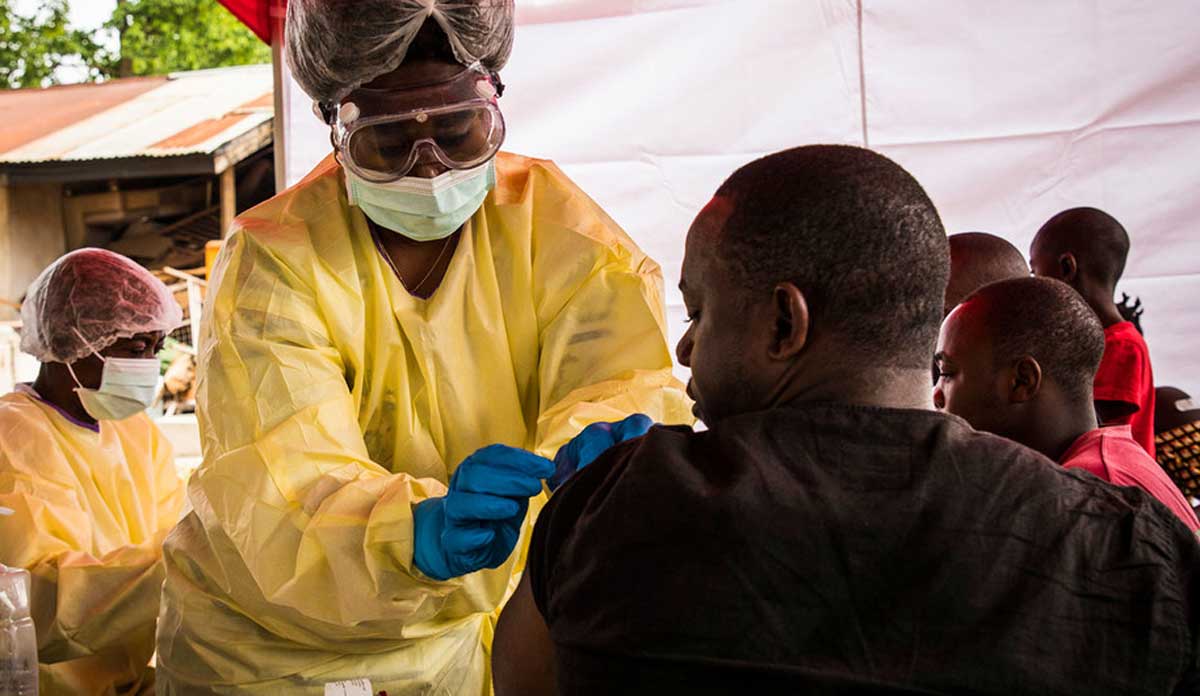 The UN Security Council on Friday unanimously passed a resolution calling on all Member States to support a "sustained humanitarian pause" to local conflicts, in order to allow for COVID-19 vaccinations. Briefing journalists afterwards, World Health Organization (WHO) chief Tedros Adhanom Ghebreyesus argued that more could be done.
While welcoming the historic resolution and upholding the importance of vaccine equity, he said that "concrete steps should be taken" to waive intellectual property rights to increase vaccine production "and get rid of this virus as soon as possible".
"The virus has taken the whole world hostage", Tedros said. "The UN Security Council can do it, if there is political will".
The Council resolution calls for review of specific cases raised by the UN, where access to vaccinations is being hampered and to "consider what further measures may be necessary to ensure such impediments are removed and hostilities paused."
Vaccine deliveries
Tedros noted that Côte d'Ivoire had received its first doses of the COVID-19 vaccine with more to be shipped to other countries in the days and weeks ahead – with the goal of getting vaccination underway in all countries within the first 100 days of the year.
Crediting the UN-led vaccine initiative COVAX, he said that fragile progress has been made, but that vaccine supplies and distributions must be accelerated.
However, he warned against bilateral deals with manufacturers producing vaccines that COVAX is counting on.
"I understand full well that all governments have an obligation to protect their own people. But the best way to do that is by suppressing the virus everywhere at the same time", underscored the WHO chief.
"Now is the time to use every tool to scale up production, including licensing and technology transfer, and where necessary, intellectual property waivers. If not now, then when?", he added.
Yemen: 'Opportunity for peace'
In a bid for more funding, the WHO chief said that Yemen remained the world's largest humanitarian crisis, with more than 20 million people desperately needing assistance. Some five million are at risk of famine, while half a million children under-five risk death without urgent treatment and the continuing spectre of COVID-19.
This current crisis comes at a time, after years of conflict, when there is now a real opportunity for peace in Yemen. We have to act on it", he said, urging donors to generously support the 2021 Response Plan for $3.85 billion during a High-Level Pledging Event next Monday.
Strategic Preparedness 
Meanwhile, on Wednesday, WHO officially launched its Strategic Preparedness and Response Plan (SPRP) for 2021.
It builds on achievements, focuses on new challenges, such as mitigating risks related to new variants, and considers the road towards the safe, equitable and effective delivery of diagnostics and vaccines as part of the overall strategy to successfully tackle the pandemic, according to the WHO chief.
"The 2021 SPRP outlines how WHO will support countries in meeting these objectives, and the resources we need to do it", he said.  
Proud son of Ethiopia
During a separate ceremony, Tedros said he was "deeply humbled" to receive the African Person of the Year award.
"I do not accept this award only on my own behalf, but on behalf of my colleagues at WHO, who work every day, sometimes in difficult and dangerous situations, to protect and promote the health of Africa's people, and the world's", he said.