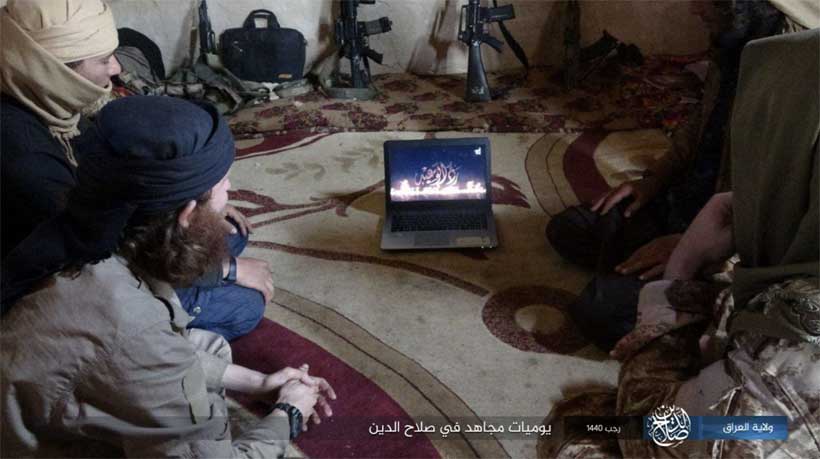 Delegitimizing ISIS and Militant Jihadist Ideologies May Also Require Addressing Anti-Western Biases
Authors: Anne Speckhard and Molly Ellenberg*
When ISIS was defeated territorially, there was a significant decrease in the online propaganda output for which they became notorious and which helped them to attract an unprecedented 40,000 foreign terrorist fighters to wage jihad and live under the Caliphate in Syria. Nevertheless, they still manage to reuse years of product produced in their heyday as well as continue to produce videos and recruit online from hidden safe havens in Iraq and Syria. Thus, the logical next phase of fighting ISIS is not attacking militarily, but also digitally taking them out. Some of the ways of doing that are already being accomplished by Facebook, Twitter and other mainline platforms using machine-run algorithms to enforce terrorist propaganda takedown policies and by militaries who attack their safe havens and means of continuing to broadcast their messages of hate. However, there is also the need to delegitimize terrorist groups and their virulent ideologies so that they find it much harder to gain traction with their intended audience of potential recruits. In doing so we are finding in our analysis of Facebook comments to anti-ISIS counternarrative campaigns evidence that it may be necessary not only to work to delegitimize terrorist groups but also to work to repair views of, and trust in, Western powers at the same time, as the two appear to be intertwined – something that groups like ISIS are all too eager to exploit.
Counternarratives have been put forth as a potentially useful technique for fighting ISIS online, but many efforts to produce online counternarratives against ISIS, often produced by government entities, have proven ineffective due to their inability to resonate with viewers in the same emotionally evocative and deep-seated way that the terrorist propaganda does. In this vein, the International Center for the Study of Violent Extremism [ICSVE] has created over 175 counternarrative videos, taken from a collection of interviews with 239 ISIS prisoners, returnees and defectors, translated and subtitled in 27 languages, each of which features a speaker who actually lived in ISIS and either returned to their home countries, defected from ISIS, or were imprisoned. These speakers' stories mirror the poignant nature of ISIS's propaganda, telling, sometimes with tears in their eyes, of believing the ISIS recruitment lies, but then ending up watching their families die, seeing innocent people being executed, or being tortured themselves for breaking the most minor and arbitrary rule. The speakers focus on the ways that ISIS lied to them and manipulated their deepest desires to serve Islam while twisting and misusing sacred Islamic scriptures, and eventually ruined their lives.
ICSVE's project, called Breaking the ISIS Brand – the ISIS Defectors Interviews Project, focuses on capturing the voices and emotions of credible defectors and imprisoned cadres. The footage used in the videos, other than the film of the speakers themselves, is taken from actual ISIS propaganda to illustrate the speaker's story, which makes a direct contradiction to the terrorist narrative, effectively turning ISIS propaganda back on itself. At the end of the videos, which are titled with pro-ISIS names in order to capture the attention of viewers seeking ISIS videos, the speakers give advice to others who may be thinking of joining ISIS, forcefully denouncing the group. ICSVE's counternarrative videos have been used by law enforcement professionals, religious leaders, and non-governmental organizations in face-to-face interactions in Kyrgyzstan, the Netherlands, Belgium, Jordan, Iraq and elsewhere as part of robust countering violent extremism programs. Likewise, participants in ICSVE-led focus groups as well as one imprisoned ISIS terrorist emir in Iraq have also reported (or in the case of the emir, was observed) being deeply moved by the content of the videos.
ICSVE has also run over 100 Facebook campaigns in multiple languages crossing multiple continents to reach the same audiences from which ISIS tries to recruit. While quantitative metrics provide important insight into the success of the counternarratives, qualitative analysis of the comments on the videos have also allowed ICSVE to determine the emotional resonance of the counternarratives. This article examines comments on ICSVE's counternarrative videos in Facebook ad campaigns running from Dec. 3 to Dec. 31, 2019, in local languages in Iraq, Jordan, Tunisia, Kosovo, Bosnia, Albania, Montenegro, and Saudi Arabia.
While not every viewer comments, those who do can be assumed to be engaged with the content of the video, which is a positive sign for using counternarratives. Very few comments on the counternarrative videos used in these campaigns expressed a positive view of ISIS; those who did typically called the speaker a liar or simply accusing ICSVE of lying, such as one commenter from Tunisia who wrote, "WTF I just watch and why the fuck is it keep coming in as a suggestion get the fuck outta here ain't nobody got time for your bullshit" [sic]. On the other side of the spectrum, an Iraqi commenter clearly held a positive view of ISIS, writing in Arabic, "Raise the Lord of ISIS." A viewer from Montenegro commented in Croatian, "Mockery! This is what the West does," suggesting either that he did not believe the content of the video and implying that the counternarrative was part of a greater Western effort to discredit ISIS, or that ISIS was created by the West to make a mockery of Islam. Another Bosnian commenter suggested turning ISIS's cruel punishments back on the speaker, writing, "While he was killing, he was a hero. Now that he's trapped he becomes a coward, I suggest beheading him."
Researchers testing these counternarratives in face-to-face interactions and focus groups notice that the speaker is almost always seen by the viewers as credible. However, online viewers often attack the credibility of the speaker as way of expressing anger over some aspect of what is being portrayed or over what they surmise is behind the counternarrative. For instance, some commenters took the counternarrative and speaker having been from their country as an insult to their national pride and thus suggested that they did not find the speaker credible. These commenters then spoke rather in defense of their own country rather than in defense of ISIS. One wrote in Croatian, "Hell, there are no ISIS terrorist in Bosnia! Fuck you, America!," while a Tunisian viewer wrote, "The is falsification Tunisia is far from being the land of extremism we are by far the most tolerant open minded Arab country we do not discuss "Jihad" in the streets we don't even discuss religion that much and those who went to Syria to kill their brothers are no longer welcomed they are a threat to our national security these imbeciles have no no rights and are not entitled to anything." [sic]
Some commenters simply posted straightforwardly negative comments about ISIS, such as a commenter on the video shown in the Balkans, who wrote, "Every ISIS fighter should be executed and burned!" as well as commenters from Tunisia, who wrote, "U deserve nothing but a bullet a dirty one" [sic] and "We, Tunisian people , don't want these rats infesting our country ..they are NOT welcomed here . and we will chase them one by one out of our streets. may they rot in ISIS's hell.." [sic]. Notably, one anti-ISIS commenter wrote not in negative terms toward ISIS members, but rather in constructive terms. The man wrote in Bosnian, "I would love to work in Kurdistan, not for faith but for justice." All of the aforementioned comments demonstrate the ability of these counternarrative videos to evoke strong emotions and to engage viewers enough to comment and even sometimes engage in discussions with other commenters on Facebook, which is a very good sign regarding their effectiveness.
Many comments were neither straightforwardly positive nor negative, as they referenced the conspiracy theory that America and Israel created ISIS. Such comments can be classified as anti-ISIS but are certainly not endorsing non-violence or moderation and thus deserve further attention. One Jordanian commenter wrote, "Terrorism is an American and Zionist made even with different names. Daesh [ISIS] is lying. American Russian Jewish made. What the Americans did in Iraq is double double of what Daesh did." The same commenter also suspected that ICSVE was a part of the conspiracy: "This is made by the westerners to destroy Arab countries for the sake of those monkeys and pigs Zionists." Another Jordanian wrote, "The Zionist occupation is terrorism," though he also acknowledged, "This is the first time for me to hear about Daesh that way," indicating that the counternarrative video did introduce a new and interesting viewpoint, even if the commenter did not fully agree with that viewpoint. An Iraqi commenter, who viewed the same counternarrative as that shown in Jordan, doubted that the speaker did not commit more atrocities as part of ISIS while also broaching the topic of the anti-Zionist and anti-Western conspiracy, conflating all his perceived enemies as being part of Daesh: "Who says you didn't kill or destroyed houses, you all are not honorable neither European, American, Israeli, Iranian you all Daesh." Another Iraqi posted a cartoon of a pig bearing the Turkish flag, with piglets labeled in Arabic as Liberation Levant, Daesh, Al Nusra Front, Mohamed Al Fatih, Syrian Coalition, and Al Fatih Brigade suckling at its teats, suggesting with a degree of plausibility that the militant groups fighting in Syria who are overtly jihadist and who carry out jihadist crimes while calling out their slogans were birthed by and dependent on Turkey and not truly fighting for the rights of the Syrian people.
Although the conspiracy theory that Israel and the West created ISIS is more prevalent in Arab countries, commenters in the Balkans also indicated their support for the theory, although they mentioned Israel far less often than Tunisians, Iraqis, and Jordanians did, perhaps because Israel is seen as less of a threat for them. One commenter in Kosovo wrote, "ISIS is Russian organization mercenaries…!!! Many of them didn't know why are what they fuckin doing…!!," [sic] while another wrote, "ISAL [sic] is American killing army supported by money from NATO protection racket. Mafia!."
Comments of this anti-Western and anti-Israeli nature have also been written on prior Facebook ad campaigns featuring other ICSVE counter narrative videos run earlier in 2019 and 2018. For instance, one Iraqi commenter wrote: "This is what you have done to my city and our people […] so that they facilitate something you've prepared which is a plan made by Israel, America, and Europe and it's one the Cold War's threads between the Soviet Union and America… do you think we're not aware of your deeds […] we will expose all your plans […]"
Another commenter in Iraq wrote, "What Muslims, these are Jews that pretend to be Muslim to distort Islam, conspire and separate between Muslims for the sake of tearing Mohammed's nation," while another claimed, "The source of terrorism is Turkey." A Jordanian commented that ISIS is "an American industry distorting the minds of the Arab-Islamic generation to eliminate Islam gradually, there is no God but Allah, Muhammed is the messenger of Allah," and another wrote, "America is the godfather of terrorism."
An important issue for consideration is that few of the comments on the ads were specifically pro-ISIS, but a large portion of the comments related to a perspective that is not oriented toward nonviolence, posing a difficult question: Is the view that ISIS was created by Western forces one that ought also to be challenged or left alone, given that people who hold it are extremely unlikely to join ISIS? Or does it simply create space for new terrorist organizations as well as established anti-Western groups such as al-Qaeda to recruit new members?
In addition to their significantly better social media machine, ISIS's concrete, tangible ideology was a key deviation from al-Qaeda that likely contributed to the exponentially higher numbers of FTFs joining ISIS than al-Qaeda. However, ISIS's loss of territory may be used as evidence that the Caliphate is, as al-Qaeda posits, a distant goal. Furthermore, propagation of the conspiracy, either purposefully or inadvertently through comments on counternarratives, that ISIS was created by Israel and Western powers to destroy Islam from within may also provide fodder for groups like al-Qaeda, which focus on targeting the "far enemy" while proselytizing to Muslims who do not adhere to their form of radical fundamentalism.
Previous studies of anti-American comments have put forward several explanations as to why these conspiracy theories have gained traction predominantly, but not exclusively, in the Arab world. The authors of one study suggested that the United States tends to be an archetype for a global power interfering in the Middle East, making Anti-American sentiments less about Americans and American society and more about global meddling in the affairs of Iraqis and Syrians. This hypothesis is supported by the presence of statements also made against Saudi Arabia and Iran in the comments on videos shown in Jordan, Iraq, and Tunisia. Both Saudi Arabia and Iran have waged proxy wars in the region, often by funding sectarian militias. It is notable that commenters in the Balkans expressed anti-Russian sentiments, seemingly replacing Saudi Arabia and Iran with Russia as the more proximal global power of which to be wary, this particularly in light of Russian support for Serbian aggression in the last wars fought there. This fear was also legitimized by a recent report from the European Council on Foreign Relations concluding that Russia may intend to use the Balkans as a political bargaining chip with the European Union and North Atlantic Treaty Organization. Arguably, Turkey, Iran, and Saudi Arabia have used Iraq, Syria, and other smaller Middle Eastern countries for similar purposes.
The anti-Israel comments, though sometimes linked with anti-Western and anti-American comments, however, cannot be placed in the same category and likely reflect societal-wide views and widespread anger in these Middle Eastern countries about Israel. Although there is evidence that Israel engages in covert operations in the region, that the country and its people are viewed in many comments as symbols of meddling global powers equal to the United States, Russia, or even Saudi Arabia and Iran is alarming. This likely reflects longstanding Middle Eastern anger against Israel over the Palestinian issue as well as views of Israel's inflated power in the region, particularly following military defeat by Israel of some in the region coupled with anger over strong U.S. support for Israel. The anti-Israeli sentiments and the theory that Israel created ISIS to sow division among Muslims found in many of the comments appears to be a reflection of mainstream Middle Eastern society in which this view of equating ISIS with Zionism and eloquently claiming that ISIS was created by Israel is also spread in scores of online blog posts and opinion pieces. One commentator echoed these same statements: "Israel has plotted and conspired against Arab states in the region, playing sectarian and tribal tensions to generate instability." He continued, "The fact that ISIS has not moved against Israel and instead focused on killing Muslims says a lot about this organization's real mission." The same question was also echoed in ICSVE's interviews of ISIS members, some who asked their leaders why the group was not first attacking Israel before fighting Middle Eastern powers and attacking Western targets. Other online articles widely circulated in the Middle East also express the view that ISIS and Zionism are essentially the same ideology. It is likely the societally wide spread of such beliefs may underly the presence of anti-ISIS views mixed together with anti-Israel views stated in these Facebook comments. Moreover, it is interesting that the same thought process of likening ISIS's ideology to Zionism has also been used by ISIS members and supporters to justify their actions and characterize people who support Israel and oppose ISIS as Islamophobic.
It's very important to continue to work to delegitimize groups like ISIS and al-Qaeda through counternarrative campaigns and to debunk their ideology promoting militant jihad, "martyrdom," hijrah (migration to lands ruled by shariah) and building a Caliphate even by violent means. However, this analysis of comments made to a series of anti-ISIS Facebook campaigns reveals the need to also consider how to address anti-Western sentiments found in those who are willing to oppose ISIS, as these views are all too often twisted to garner support for militant jihadist groups.
*Molly Ellenberg, M.A. is a research fellow at ICSVE. Molly Ellenberg holds an M.A. in Forensic Psychology from The George Washington University and a B.S. in Psychology with a Specialization in Clinical Psychology from UC San Diego. At ICSVE, she is working on coding and analyzing the data from ICSVE's qualitative research interviews of ISIS and al Shabaab terrorists, running Facebook campaigns to disrupt ISIS's and al Shabaab's online and face-to-face recruitment, and developing and giving trainings for use with the Breaking the ISIS Brand Counter Narrative Project videos. Molly has presented original research at the International Summit on Violence, Abuse, and Trauma and UC San Diego Research Conferences. Her research has also been published in the Journal of Child and Adolescent Trauma. Her previous research experiences include positions at Stanford University, UC San Diego, and the National Consortium for the Study of Terrorism and Responses to Terrorism at the University of Maryland.
Author's note: first published in Homeland Security Today
U.S.: From mass airstrikes to targeted terrorist attack
The U.S.-led military operation "Inherent Resolve" has begun in August 2014. Its ostensible purpose was a struggle with the gaining ground ISIS at that moment. As the operation develops, Australia, France, Great Britain, Saudi Arabia, the Netherlands, Belgium and other countries joined the American airstrikes.
United forces, with purposes to show power and strengthen its influence in the region carried out more than three thousand airstrikes in the first year, resulting in thousands of victims among civilians. It is worth to note that member states of the coalition didn't try to hide the fact that their actions caused the death of thousands of people. In 2018, British authorities justified civilian deaths by the fact that militants used them as human shields and it was impossible task to minimize losses.
According to "Airwars", the British non-government organization, from 2014 till 2019 up to 13,190 civilians were killed in Iraq and Syria as a result of the international coalition actions.
However, despite all the "efforts" and the Pentagon's loud statements about the fight against international terrorism, the fact of the continuously growing territory controlled by the militants testifies the opposite. In addition, since 2015, facts of provided by Washington direct support to terrorists have begun to be revealed. U.S. and its allies produced weapons were repeatedly found in the territories liberated from jihadists. So, for example in 2017 during armed clashes with government troops militants used anti-tank TOW-2 and SAMS air defense systems of the U.S. production. Also, American medicines, communication tools and even component kits for UAVs were found in positions abandoned by terrorists.
The negative reaction of the international community began to rise in this context and Washington had no choice but to change the strategy of its activity in Syria. The practice of mass airstrikes was replaced by targeted terrorist attacks against government forces by their backed militants.
For implementing of such kind of actions, U.S. retained its military presence in Homs province where their military base Al-Tanf is deployed. A huge amount of evidence U.S. servicemen training armed groups fighters is widely accessible. Moreover it's known that 55 km zone around Al-Tanf has been inaccessible to government troops for years and Syrian army attempts to enter the area were suppressed by the U.S. airstrikes.
At the same time, IS militants have been spotted moving in this region without encumbrance and used the base as a safe zone for regrouping. Terrorists slipped in Deir ez-Zor, Palmyra, as well as Daraa and As-Suwayda from this area. In addition, the U.S. has created the Jaysh Maghawir al-Thawra group to fight government forces in the eastern section of the border between Syria and Iraq. Initially, the armed group was created to fight against government troops, but after a number of defeats they started to protect the area around the Al-Tanf.
Up to the date Washington continues to insist on Bashar al-Assad government "illegitimacy" and actively supports so-called moderate opposition. Pursuing its selfish economic and political goals, the United States counters to the international law, completely ignoring the tens of thousands victims among civilians and millions of refugees flooded Europe. Although the role of the White House and its allies in supporting terrorist groups is difficult to overestimate, the United States obviously will not consider it enough.
FATF: A Sword of Damocles or a tool of financial discipline?
Pakistan has been groaning under the Financial Action Task Force restrictions. There is marked contrast between Pakistan's and India's view of Pakistan's current status, compliant or tardy with regard to most of the conditions. Pakistan oozes optimism that it has complied with most of the conditions. India however is pessimistic about Pakistan's ability to get over the bar anytime soon.
Anti-money-laundering legislation
One hurdle to meet the FATF conditionalities was to have a permanent mechanism to nab and prosecute the offenders. Pakistan's federal cabinet has already approved a new set of rules to amend Anti-Money-Laundering (Forfeited Properties Management) Rules 2021 and the AML (Referral) Rules 2021. Thus, Pak government is now all set to set to introduce new rules on forfeiture, management and auction of properties and assets relating to Anti-Money Laundering (AML) cases and transfer of investigations and prosecution of AML cases from police, provincial anti-corruption establishments (ACEs) and other similar agencies to specialised agencies to achieve remaining benchmarks of the Financial Action Task Force (FATF).
These rules and related notifications for certain changes in existing schedule of Anti-Money Laundering Act 2010 (AMLA) would come into force immediately to be followed by appointment of administrators and special public prosecutors for implementation.
These legislative steps would help the FATF determine whether Pakistan has complied with three outstanding benchmarks, out of 27, that blocked its exit from the so-called grey list in February this year. The FATF has planned several meetings in the second week of June, ending in the FATF plenary on June 21-25.
The three outstanding action points (out of total 27) include (i) demonstrating that terrorist financing (TF) investigations and prosecutions target persons and entities acting on behalf or at the directive of the designated persons or entities; (ii) demonstrating that TF prosecutions result in effective, proportionate and dissuasive sanctions; and (iii) demonstrating effective implementation of targeted financial sanctions against all designated terrorists, particularly those acting for them or on their behalf.
Within framework of the amended rules, the Pak government would appoint dozens of administrators with the powers to confiscate, receive, manage, rent out, auction, transfer or dispose of or take all other measures to preserve the value of the properties and perishable or non-perishable assets (including those at go downs, maalkhanas or any other place) to be confiscated under the AML 2010 rules or court orders pursuant to proceedings under AMLA 2010.
The regional directors of the Anti-Narcotics Force would be designated as administrators for the ANF, customs collectors for the Federal Board of Revenue, directors of directorates of intelligence and investigation of the Inland Revenue Service for the IRS, zonal directors for FIA and additional directors of recovery, disposal and assets management cells for National Accountability Bureau.
Valuation of inventories
The AML (Forfeited Properties Management) Rules 2021 specify how the inventories would be measured, described or defined, protected and evaluated for auction and how to complete all processes thereto, including constitution of auction committees and how properties would be quantified or classified like if a property is of residential, commercial or industrial nature and what should be its market value or sale price etc.
For example, the movable case property worth more than Rs100,000 would be kept in the locker or vault in the State Bank of Pakistan, district or tehsil treasury or any nationalised bank. For withdrawal of such movable properties, the agency concerned would designate two officers of grade-17 or above and prior written permission of next supervisory officer of the agency would be required.
Each agency would establish a central asset recovery office to ensure assets recovery and management of the forfeited property and keep a designated central account with the SBP maintained by the ministry of finance where proceeds of property would be remitted by all agencies after attainment of the finality of forfeiture order by a court. All investigating and prosecuting agencies would exchange financial intelligence and information about the properties with other stakeholders for expeditious confiscation and forfeiture under the AMLA 2010.
Transfer of cases to competent authorities
The Anti-Money Laundering (Referral) Rules, 2021 are being introduced to enable transfer of the cases from one set of investigation agencies to another. If police, the ACEs or any other governmental organisations, other than investigating and prosecution agency under the AMLA, finds that an offence under the AMLA 2010 has been committed and such agency lacks jurisdiction to take cognizance of it, the head of such would refer the matter to the head of the agency concerned having jurisdiction to investigate.
Police, the ACEs or other governmental organisations would continue an inquiry or an investigation of the offence and would take necessary measures to preserve and retrieve the relevant information and evidence and case properties till formal acceptance by the investigating and prosecuting agency concerned as set out in the relevant clause of the AMLA and formal handing over and taking over of complete record.
After acceptance of the case by the competent investigating and prosecuting agency, police or ACEs etc would hand over complete record, including case files, record of proceedings and seizure memos along with relevant evidence, property and other material seized and the accused in custody, if any. Such investigating and prosecuting agencies would resume all the proceedings under the said act including to examine, re-examine persons concerned and other oral and documentary evidence and would expeditiously take steps as necessary for just finalisation of the proceedings.
Adequate number of special public prosecutors would be appointed for the Anti-Narcotics Force and Counter Terrorism Department (CTD) besides a separate panel of lawyers for customs and the Internal Revenue Service of the Federal board of Revenue. Also, law officers not below the rank of assistant director legal would be appointed for the Federal Investigating Agency and special public prosecutors for the National Accountability Bureau.
Pakistan also has to issue "National Policy Statement on Follow the Money (NPSFM)". Through this statement and rules listed above, Pakistan's compliance with FATF recommendations in Post Observation Period Report (POPR) would further improve with corresponding enhancement in the ratings or effectiveness of the FATF's relevant Immediate Outcomes. Pakistan's POPR would be reviewed by the FATF's Asia-Pacific Joint Group (A-PJG), and based on the report of this group, the FATF would decide further course of action on Pakistan's progress on the POPR in its plenary scheduled in June 21-25, 2021.
The NPSFM commits Pakistan to tackling money laundering and terrorist financing as a matter of priority during investigations, prosecutions, and subsequent confiscation in all money laundering, terrorism financing and high risk predicate crimes by adopting universal approach to combating money-laundering and terror-financing through generating sound and effective financial intelligence reports for the consumption of law enforcement agencies and maintaining risk-sensitive anti-money-laundering regime to enhance cooperation and coordination amongst the such stakeholders both domestically and internationally.
The government is also committed to protecting the financial system and the broader economy in Pakistan from criminality through a robust financial system to ensure that dirty money does not find its ways into the financial system. The government would ensure a robust beneficiary identification system, deterring financial crime as it deprives criminals of the proceeds of their crimes and removes financial support for terrorism and further ensures that targeted financial sanctions are implemented in letter and spirit.
Further, it would ensure a transparent, robust and efficient approach to investigating money laundering and terrorist financing and to the seizure, confiscation and management of criminal assets by supporting relevant agencies in cooperatively achieving this goal.
Compliance
The Asia Pacific Group (APG) on Money Laundering has improved Pakistan's rating on 21 of the 40 technical recommendations of the Financial Action Task Force (FATF) against money laundering and terror financing, but retained it on 'Enhanced Follow-up' for sufficient outstanding requirements.
The second Follow-Up Report (FUR) on Mutual Evaluation of Pakistan released by the APG — a regional affiliate of the Paris-based FATF — also downgraded the country on one criterion. The report said Pakistan was re-rated to 'compliant' status on five counts and on 15 others to 'largely compliant' and on yet another count to 'partially compliant'.
Overall, Pakistan is now fully 'compliant' with seven recommendations and 'largely compliant' with 24 others. The country is 'partially compliant' with seven recommendations and 'non-compliant' with two out of total 40 recommendations. All in all, Pakistan is now compliant or largely compliant with 31 out of 40 FATF recommendations.
The Asia Pacific Group announced,
"Overall, Pakistan has made notable progress in addressing the technical compliance deficiencies identified in its Mutual Evaluation Report (MER) and has been re-rated on 22 recommendations,".
It said recommendations 14, 19, 20, 21 and 27 had been re-rated to comply. These pertain to money or value transfer services, higher risk countries, reporting of suspicious transactions, tipping-off and confidentiality and powers of supervisors.
The APG said Pakistan was re-rated to largely compliant with 15 recommendations — 1, 6, 7, 8, 12, 17, 22, 23, 24, 25, 30, 31, 32, 35 and 40. These include assessing risk and adopting a risk-based approach, targeted financial sanctions relating to terror and terror financing, targeted financial sanctions related to proliferation, non-profit organisation, politically exposed persons and reliance on third parties.
Also, re-rating was done on designated non-financial business & professions (DNFBP) in terms of due diligence and other measures, transparency in beneficial ownership of legal persons and related legal arrangements, responsibilities of law enforcement and investigation authorities, cash couriers, sanctions and other forms of international cooperation.
Another re-rating to partially compliant status was done on recommendation 28 that pertained to regulation and supervision of DNFBPs. The two recommendations on which Pakistan was downgraded to 'non-complaint' were 37 and 38 due to insufficient progress and pertained to mutual legal assistance (MLA) with other countries and freezing and confiscation of assets and accounts.
Negative impact of rigorous compliance
The managers of financial institutions in Pakistan are implementing the FATF conditions without understanding their purpose. They are harassing honest investors. For instance, the manager of the national Saving Centre Poonch house Rawalpindi refuses to issue an investment certificate unless the applicant submits a host of documents. These documents include a current bank statement, source-of-income certificate besides biodata along with a passport-size photograph. They call for the documents even if the applicant submits a cheque on his 40-year-old bank account.
Deviation from objectives
The financial Action Task Force has ostensibly noble objectives. It provides a `legal', regulatory, framework for muzzling the hydra-headed monster of money-laundering. It aims at identifying loopholes in the prevailing financial system and plugging them. But, it has deviated from its declared objectives. It has became a tool to coerce countries, accused of financing terrorism or facilitating money-laundering. The FATF is more interested in disciplining a state like Pakistan, not toeing US policies, than in checking money-laundering. The tacit message is that if Pakistan does not toe USA's Afghan policy, and lease out air bases for drone attacks, then it will remain on FATF grey list.
The consequences of being in the grey list may entail economic sanctions and difficulties in obtaining loans from international donors like the International Monetary Fund, World Bank and Asian Development Bank. The trade-and-aid difficulties may retard economic progress of a country.
Favoritism towards India: India has a much larger Gross Domestic Product (US$2875 billion , 2019), than Pakistan's paltry US$ 264 billion (2020).Similarly India has a much larger and wealthier Diaspora than Pakistan particularly in the Middle East and the USA.
The hawala (hand to hand transactions) and other money transfer practices among Indians and Pakistanis are similar. Yet the FATF keeps Pakistan always in focus and looks the other way when it comes to India.
Pakistan is a bête noire and India a protégé at the FATF only because of stark geo-political interests. Otherwise the money laundering situation in India is no less gruesome in India than in Pakistan. India has even been a conduit of ammunition to the Islamic State study conducted by Conflict Armament Research had confirmed that seven Indian companies were involved in the supply chain of over 700 components, including fuses or detonating cords used by the so-called Islamic State to construct improvised explosive devices.
Concluding remark
Political considerations, not primary objectives, override voting behavior at the FATF.
The Autopsy of Jihadism in the United States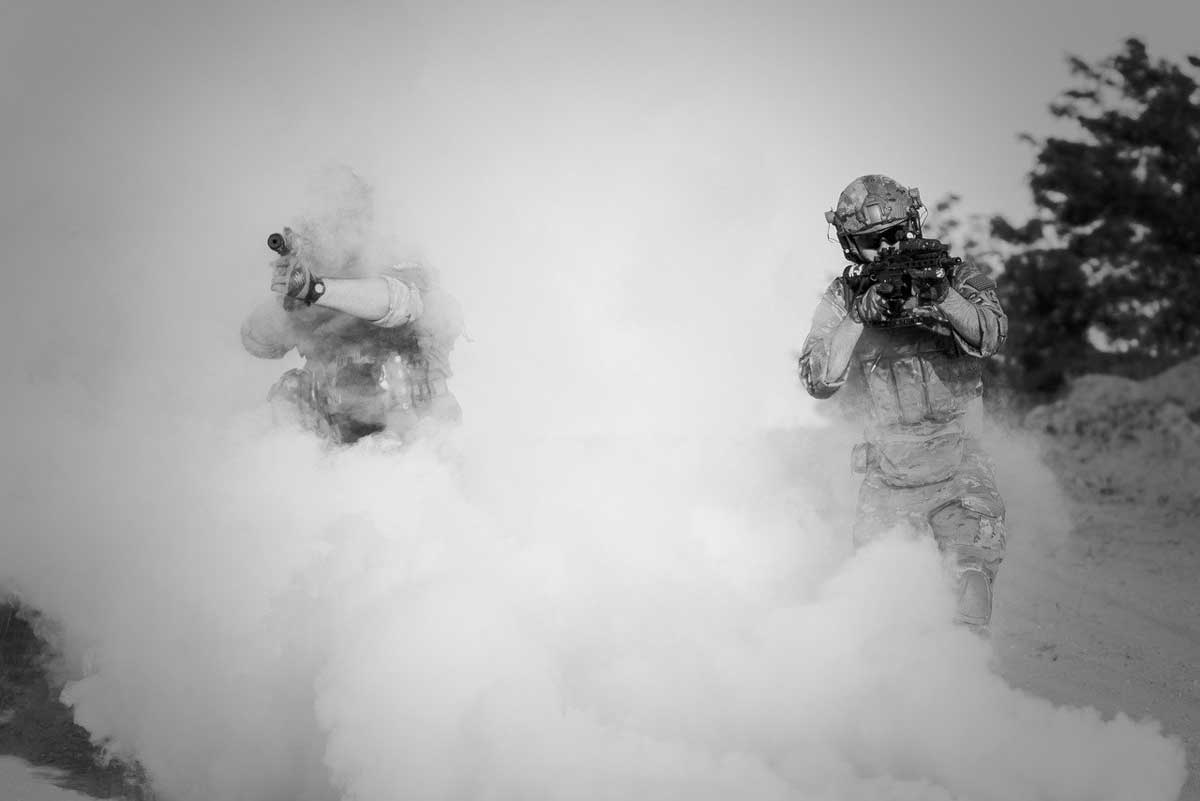 The American counter-terrorism establishment is shocked to know that its current terrorist threat, contrary to conventional wisdom, is not foreign but "a large majority of jihadist terrorists in the United States have been American citizens or legal residents".
A terror threat assessment by NewAmerica, a think tank comprehensive, up-to-date source of online information about terrorist activity in the United States and by Americans overseas since 9/11, 20 years after 9/11 reported: "…while a range of citizenship statuses are represented, every jihadist who conducted a lethal attack inside the United States since 9/11 was a citizen or legal resident except one who was in the United States as part of the U.S.-Saudi military training partnership".
The ultimate irony is NewAmerica quoting a terrorist to underline the seriousness of the threat: "Yet today, as Anwar al-Awlaki, the American born cleric who became a leader in Al Qaeda in the Arabian Peninsula, put it in a 2010 post, 'Jihad is becoming as American as apple pie'."
Since 9/11 and today, the United States faced just "one case of a jihadist foreign terrorist organization directing a deadly attack inside the United States since 9/11, or of a deadly jihadist attacker receiving training or support from groups abroad". The report recalls: "That case is the attack at the Naval Air Station Pensacola on December 6, 2019, when Mohammed Al-Shamrani shot and killed three people. Al Qaeda in the Arabian Peninsula claimed the attack and according to the FBI, evidence from Al-Shamrani's phone he was in contact with an AQAP (Al Qaeda in the Arab Peninsula) militant and AQAP prior to his entry to the United States…"
In the last two decades, "jihadists" have killed 107 people inside the United States. Compare this with deaths occurring due to major crimes: 114 people were killed by far-right terrorism (consisting of anti-government, militia, white supremacist, and anti-abortion violence), 12 and nine people, respectively, killed in attacks "inspired by black separatist/nationalist ideology and ideological misogyny". Attacks by people with Far-Left views have killed one person. It just goes to show that terrorism inside the United States is no longer the handiwork of foreign or "jihadi" ideologies, but is "homegrown", the report points out.
The report points out a poor understanding of the terror threat and its roots by the Trump administration. A week into his presidency, Donald Trump issued an executive order banning entry of citizens of seven Muslim countries into the United States. The countries were: Iran, Iraq, Syria, Sudan, Libya, Yemen, and Somalia. Th order cited "national security" as the reason, but gave no real justification.
Trump's aides tried to find some justification for the order claiming that in the administration's assessment the United States was and will be the prime target of terrorist organisations from these countries. The same report clarifies how wrong this assessment was: "None of the deadly attackers since 9/11 emigrated or came from a family that emigrated from one of these countries nor were any of the 9/11 attackers from the listed countries. Nine of the lethal attackers were born American citizens. One of the attackers was in the United States on a non-immigrant visa as part of the U.S.-Saudi military training partnership."
President Trump had to swallow his pride and gradually revoke his order. In early March of 2017, he revised the order excluding Iraq from the ban list. That September, he dropped Sudan too, but added North Korea, Venezuela and Chad.
In the last two decades since 9/11, there have been 16 "lethal jihadist terrorists in the United States". Of them, "three are African-Americans, three are from families that hailed originally from Pakistan, one was born in Virginia to Palestinian immigrant parents, one was born in Kuwait to Palestinian-Jordanian parents, one was born in New York to a family from Afghanistan, two are white converts – one born in Texas, another in Florida, two came from Russia as youth, one emigrated from Egypt and conducted his attack a decade after coming to the United States, one emigrated from Uzbekistan and one was a Saudi Air Force officer in the United States for military training". Nobody from the banned countries, nobody foreign citizens; all were American citizens.
What is more embarrassing for the Trump administration is the report saying: "When the data is extended to include individuals who conducted attacks inside the United States that were foiled or otherwise failed to kill anyone, there are only four cases that the travel ban could have applied to. However, in at least two of those cases, the individual entered the United States as a child. In a third case the individual had a history of mental illness and assault not related to jihadist terrorism. In a fifth, non-lethal attack Adam al-Sahli, who conducted a shooting at a military base in Corpus Christi on May 21, 2020, was born in Syria but was a citizen because his father was an American citizen and thus would not have been subject to the travel ban."
The NewAmerica assessment, in contrast to the executive order, finds concrete evidence to suggest that the terror threat is "homegrown". It gives the example of Mohammed Reza Taheri-Azar, "a naturalised citizen from Iran", who on March 3, 2006 drove a car into a group of students at the University of North Carolina, injuring nine people. "Taheri-Azar, though born in Iran, came to the United States at the age of two" and "his radicalization was homegrown inside the United States". On September 17, 2016 Dahir Adan, a naturalized citizen from Somalia, injured 10 people while wielding a knife at a mall in Minnesota. He too had come to the United States as a young child.
There are more such instances: "On November 28, 2016 Abdul Razak Ali Artan, an 18-year-old legal permanent resident who came to the United States as a refugee from Somalia in 2014 — having left Somalia for Pakistan in 2007 — injured eleven people when he rammed a car into his fellow students on the campus of Ohio State University…However, it is not clear that the attack provides support for Trump's travel ban.
In Artan's case, he left Somalia as a pre-teen, and "if he was radicalized abroad, it most likely occurred while in Pakistan", which is not included on the travel ban. The report says the chances of him being radicalised inside the United States are more. This is based on the fact that "in a Facebook posting prior to his attack, he cited Anwar al-Awlaki, the Yemeni-American cleric born in the United States, whose work — which draws largely upon American culture and history — has helped radicalize a wide range of extremists in the United States including those born in the United States".
There are several other pointers to the "homegrown" theory. For one, a "large proportion of jihadists in the United States since 9/11 have been converts". There are "jihadists" who are non-Muslims. These facts "challenge visions of counterterrorism policy that rely on immigration restrictions or focus almost entirely on second generation immigrant populations", the report says, debunking the Trump executive order.
The NewAmerica report debunks the assumption that only "hot headed" people are attracted to jihadist extremism. It finds that "participation in jihadist terrorism has appealed to individuals ranging from young teenagers to those in their advanced years (and) many of those involved have been married and even had kids – far from the stereotype of the lone, angry youngster".
Women have broken the glass ceiling of jihadist terrorism as "more women have been accused of jihadist terrorism crimes in recent years" inside the United States.
The expansion of the social media world has played a singular role in radicalising American youth. "Many extremists today either maintain public social media profiles displaying jihadist rhetoric or imagery or have communicated online using encrypted messaging apps. The percentage of cases involving such online activity has increased over time." Al Qaeda terrorists became key figures in this proliferation. They "fine-tuned the message and the distribution apparatus" and "put out extremist propaganda via websites and YouTube videos".
America's jihadists were never an immigration problem, the biggest jihadist terror threat U.S faces today is "homegrown".