Authors: Navya Bhandari and Ayush Mehta*
Recently, Donald Trump was heard accusing China of "spreading" the Novel Coronavirus. Of late, there are sources which show that China initially hid information about the virus, which strengthen the claim that it's a Chinese virus. COVID-19 has changed all dimensions of business, making it all the more uncertain. With crashing markets, stagnant growth, and job layoffs, the global economy is hard hit. Among such business uncertainties, it seems that China has emerged as the winner. The strength of this statement lies at the fact that while nations all over the world are at an all-time low, the Chinese economy has started to recover and so much that 96.6% of China's large and medium sized firms have resumed operation.
In such a scenario, the Department for Promotion of Industry and Internal Trade, Ministry of Commerce and Industry, Government of India, with a view to curb "opportunistic takeovers/acquisitions of Indian companies due to the current COVID-19 pandemic," took a strong step and recently amended paragraph 3.1.1of the Consolidated FDI Policy, 2017. This article analyzes the said change in law and its repercussions thereof.
What strained the government to take this step?
On 12th April, the Chinese Central Bank increased its stake in HDFC bank by 1%. This led to widespread uproar among the Indian investors and public, and the Indian government was driven to the realization that Chinese firms may take advantage of India's fragile economic condition and undertake similar actions. Taking hands on approach, the government, forced by the fears of hostile takeovers, decided to change the existing norms related to Foreign Direct Investments to protect investor interest.
Since a lot of sectors in India are open to 100% foreign investment, it compelled the government to act preemptively. Though the change has been made for investments from all land neighbours of India, it mainly hints at hijacks by Chinese firms.
Changes in the Legal Position Regarding FDI Norms
The government via a Press Note, introduced strategic changes in the FDI policy to curb takeovers and acquisitions of Indian companies in light of the falling stock prices on account of the COVID – 19 pandemic. However, this amendment in norms, though in action, is yet to be confirmed by the Reserve Bank of India (RBI) under the Foreign Exchange Management Non-Debt Instruments Rules, 2019 (Non-Debt Rules) which govern foreign investments in India. It is pertinent to note that under the FEMA Rules, 2019, only RBI has been vested with the power to make regulations. Therefore, because the aforesaid notification was given out by the Ministry of Commerce, it is yet to be confirmed by the RBI.
FDI Policy in India
As per the FDI Policy in India, foreign investments can be done via two routes:
Automatic route – Under the automatic route, the threshold for investments has been capped as per different sectors and it can be done without prior government approval.
Government route – Under the government route for foreign investment, governmental approval is required.
Non-resident entities can invest in India, subject to the FDI Policy except in those sectors/activities which are prohibited. However, a citizen of Bangladesh or an entity incorporated in Bangladesh can invest only under the Government route. Similar restrictions are also placed on Pakistani entities and individuals.
Revised Policy
The revised policy is designed taking cue from other European nations like France, Italy and the United Kingdom. Under the revised policy the government has narrowed the scope of investment, by placing it under strict governmental scrutiny in order to protect Indian interests.
Under Para 3.1.1 (a), "A non-resident entity can invest in India, subject to the FDI Policy, except in those sectors which are prohibited." The change in the policy now brings investment from all those countries which share land borders with India or where the beneficial owner of an investment is situated in any such country or is a resident, under the government route.
Government approval is required not just for the future investments but also for the transfer of ownership of existing FDIs.
Paragraph 3.1.1 (b) reads, "In event of transfer of ownership of any existing or future FDI in an entity in India, directly or indirectly, which results in beneficial ownership falling within the restriction of clause (a), such subsequent change shall also require prior government approval.
Additionally, the use of the word 'or' between 'directly' and 'indirectly' in the norm makes the amendment inclusive and covers all modes through which any investment may be made.
While this decision will help India monitor hostile and opportunistic takeover of Indian companies, the fear of such takeovers is not just from neighbouring countries but from the world at large. The change in policy, which is narrowly focused on China, still leaves room for such actions from other parts of the world, though they are highly unlikely.
Analysis of the Amendment – Is it foolproof?
It is pertinent that the above changes have been made to FDI, and not to Foreign Portfolio Investment (FPI). To the contrary, the recent HDFC bank stake increase was made through the FPI route.
In October, 2019, the Securities and Exchange Board of India (SEBI), had reclassified FDI and FPI with a view to widen the scope of regulation. The new rules state that any investment below 10% stake through any route will be classified as FPI. This means, even direct investments below 10% stake will be classified as FPI, thus escaping the change in paragraph 3.1.1, which is only for FDI.
Moreover, there are certain aspects in which the norms are unsettled. The norms do not define what "beneficial ownership" means. Neither is the term defined in the FEMA or the Companies Act, 2013. Adding on, the regulation does not list the countries in particular. This leads to ambiguity regarding the fact that, whether investments from Hong-Kong will be treated differently or same as the investments from mainland China. Foreign Exchange Management (Establishment in India of a branch office or a liaison office or a project office or any other place of business) Regulations, 2016 treat the two differently.
After the dissolution of the Foreign Investment Promotion Board, it is also unclear as to who will be responsible for granting the required permission for foreign investments.
Impact of the amendment on the economy
These pre-emptive changes have been made to take care of round – tripping of investment. However, there will be other significant impacts of the decision, especially on startups.
While the move to prevent China from taking advantage of the economic predicament is welcomed, it may have far-reaching implications on Indian startups, for whom Chinese investment has been paramount. Chinese investment is the stimulus for the impressive growth of Indian startups and of late Chinese venture capital funds and giants like Alibaba and Tencent have ramped up their investment in this sector to an extent that without their investment the future of Indian startups looks bleak. Currently at least 18/23 Indian unicorns, such as Paytm, Snapdeal, OYO, Ola are backed by Chinese investors.
The notification can be an impediment to growth. The new policy would force companies who depend on investments from China, to find new investors in this time when there would be none. The flow of capital from Europe and the US would also dry up due to their own economies heading towards a recession. The change in policy will not only affect the growth-stage startups but also unicorns who depend on such investment to keep the cash flowing.
While we agree that some measures are necessary to prevent India's advantage being taken, a sectoral implementation of the policy would have been better. Given the plight of the Start-up industry in India, a liberal approach for this sector of the economy would have been more beneficial.
The restriction on investments will also impact the Make in India plan, as it had been luring Chinese manufacturers to set their units in the country and reducing imports to reduce the balance of trade deficit. However, as there are no exemptions mandated by the government in this regulation, it could very well dampen such initiatives.
China and WTO: The new conundrum
A Chinese spokesperson claimed that the barriers India has set, violate WTO's principles of non-discrimination and are in contravention with the general trend of liberalization and facilitation of trade and investment.
However, China's claims can be refuted by the fact that there is no denial of permission to invest, rather a change in the approval process. The policy does not result in any restriction of Chinese investment and hence cannot be considered as an impediment to facilitation of trade.
Way Ahead: Suggestions and Conclusion
It is the government's duty to take every possible step to protect the interest of Indian companies. While the prompt actions of the Indian government are appreciated, it is expected that another notification by the government clears the ambiguity in relation to the list of countries, who a beneficial owner is and specifying the authority for granting permissions.
Another aspect that has to be taken care of is the booming startup industry in India, which is heavily dependent on Chinese firms for funding. In the already collapsing economy, smaller startups who are not financially strong need more capital injection to stay afloat. Whilst altering rules for FDI and FPI, the government should lay a clear roadmap and provide some relief or alternate measures.
The government should also consider excluding sectors which have prospects to create a huge number of jobs and companies with existing 100% Chinese ownership. An exemption of investments by 'pooled companies,' in which Chinese companies do not have controlling capacities would also be beneficial.
India being an attractive investment destination for Chinese investors, is vulnerable to hostile takeovers at this point. Therefore, although this decision hinders and is an impediment for all such investments, it surely will go a long way to protect hostile takeovers. In toto, the regulation is a welcomed move.
*Navya Bhandari and Ayush Mehta are pursuing 5 year law from National Law Universiry Jodhpur. 
China's Financial Opening-Up Under the Covid-19 Pandemic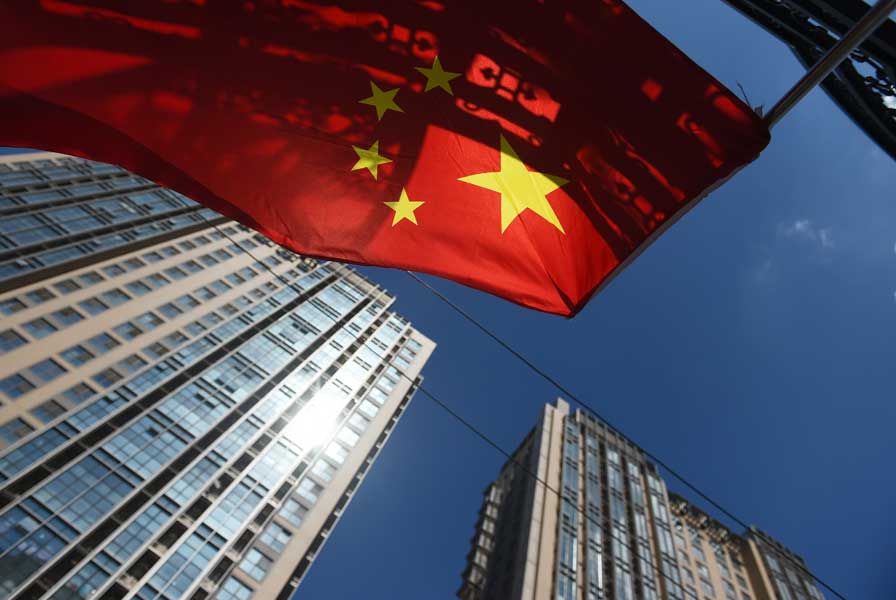 Authors: Chan Kung and Wei Hongxu*
As the Covid-19 pandemic continues to sweep across the world, globalization, trade and production activities are hit hard. Despite the pandemic's presence, China continues to promote its financial opening-up. For starters, China is removing the restrictions on foreign financial institutions' access to the Chinese market at a pre-pandemic pace, as well as opening-up various financial industries such as securities firms, asset management, and insurance. Then, China has relaxed the restrictions imposed on international capital entering the Chinese market. However, the turmoil in the international financial market caused by the pandemic is continuously affecting China's financial system too. Due to the profound changes in the global economy and financial system caused by the pandemic, the act of reopening the financial world continues be questioned. Issues like the patterns that may crop up in the market's opening-up in the future and the progress of the internationalization of RMB are some questions worth pondering about.
Comparing the situation to the time before the pandemic took place, the current international financial system and the global economic landscape have undergone great changes. The pandemic has caused global trading system to come to a standstill, disrupting personnel exchanges and logistics, thereby worsening the trend of counter-globalization. In particular, the pandemic has hugely impacted the global industrial and supply chains. Following the pandemic, the reconstruction of industrial and supply chains will show a more regional trend. Officials from international organizations said that the pre-crisis international trade frictions have led to a slowdown in globalization and will worsen further after the crisis. Barry Eichengreen, a professor of Economics and Political Science at the University of California, Berkeley, believes that globalization has begun slowing down. This is not only indicated through the slowdown of trades, but the increasing trade barriers and capital outflows from capital control countries too. Concurrently, global capital markets have been hit hard, and major central banks headed by the Federal Reserve have adopted a never-before-seen loose monetary policy, further reducing interest rate levels to maintain the bubble of financial assets. This caused the global financial system to experience turbulence and differentiation. In spite of that, the dollar 's position in the international financial system has actually strengthened, and emerging markets have been seriously affected, bearing the pressure of capital outflows and exchange rate depreciation.
Due to the pandemic and the tremendous changes happening within the international economy and finance, China's economy has also suffered. Particularly, its consumption, investment, and foreign trade all experienced substantial declines in the first quarter. Likewise, the nature of conflict between China and the United States has turned into a sociopolitical one, due to the countries' differences in managing COVID-19. In fact, China is expected to face a harder time on the international level in the future. The important question now is, will China's financial opening-up lead to further domestic financial risks and market turmoil? Follow up question, will it worsen China's economy and social stability? This is perhaps China's biggest financial concern as far as opening up is concerned. To ANBOUND's researchers, the changes in the international politics and economic landscape signifies things are shifting away from globalization and into regionalization and geopolitics. Going by ANBOUND's earlier discussions on the "Crisis Triangle", in the future, be it economic or financial fields, we anticipate competition for market space to further intensify. Therefore, China's reopened financial system needs to focus on improving the financial market system, either by opening the financial market and capital opening or internationalizing RMB.
China's financial market has been relatively closed off in the past. Not only are its market rules and legal systems inadequate, its financial institutions generally lack competitiveness as well. It's not surprising to see investors lack professionalism, which results in a "blockage" within the currency transmission mechanism, on top of poor efficiency in financial resource allocation. With that in mind, introducing specialized and highly competitive international institutions will have a "catfish effect" that enables local financial institutions' to compete better, achieve market optimization options, and improve the overall financial system. Furthermore, it enables foreign financial institutions to better serve Chinese enterprises and improves the efficiency in allocating financial resource too.
Up to this point, many institutions and researchers continue to confuse China's financial opening-up with RMB internationalization. In fact, looking at China's history of financial reform and past opening-up(s), its financial opening has been an ongoing journey, yet it was never once in sync with the level of RMB internationalization. The RMB internalization is more related to the changes in the exchange rate. When the RMB exchange rate saw a depreciation beginning 2015, it joined the SDR currency basket too. China and many other countries have signed currency swap agreements, though the offshore RMB is still shrinking. The situation has not changed with the opening-up of China's bond and A-share market represented by the expansion of the Shanghai-Shenzhen-Hong Kong Stock Connect. While foreign investment in China's financial market is still increasing, the overseas use of the RMB as a trading and investment tool has not changed significantly. Not long ago, Yi Gang, governor of the People's Bank of China, mentioned the internationalization of the RMB is dependent on the market. The central bank's focus is to provide infrastructure, reduce restrictions on the use of RMB, while the market decides which currency to use. Therefore, the internationalization of the RMB is closely related to China's geo-influence in the international economy and trade scene.
Given the current turmoil in the international financial market, adhering to the opening-up of the financial market through system construction and upgrading should be China's focus in its financial opening-up, meaning the country should continuously deepen the capacity and improve its financial market's attractiveness. Done well, it will attract the entry of international financial institutions, even with restricted capital flows; and international capital will too value the return on Chinese assets and risk diversification. That said, China needs to be cautious in opening-up the capital account to avoid the impact of U.S. dollar capital. For a long time, the U.S. dollar has and will continue to occupy the top position in the international financial system. China's capital liberalization and RMB internationalization need to be promoted gradually in the form of regional trade settlement and bilateral financial cooperation. This means that China should adopt the means of "geo-development", as the outcome will depend on China's political and economic geo-influence.
Final analysis conclusion:
In the presence of the Covid-19 pandemic, China should give a little more forethought pertaining its financial opening-up. On one hand, it should emphasize and accelerate the construction of the financial system to promote the opening of its domestic financial markets. On the other, a more cautious geo-approach is required to implement capital account opening and RMB internationalization.
*Wei Hongxu, graduated from the School of Mathematics of Peking University with a Ph.D. in Economics from the University of Birmingham, UK in 2010 and is a researcher at Anbound Consulting, an independent think tank with headquarters in Beijing. Established in 1993, Anbound
COVID-19 Hits Hard, But Challenges BRICS
By and large, the coronavirus pandemic has taken a huge toll on Brazil, Russia, India, China and South Africa (BRICS). The pandemic, declared late January by the World Health Organization (WHO), allegedly originated (yet to be proved) from Wuhan city in China. However, the World Health Assembly on May 18-19 by a resolution agreed to launch an investigation into the origin of the disease, whose unyielding march across the globe since last year and has already left more than 320,000 dead.
Statistics made available as at May 20, showed that Brazil (310,087) in South America, Russia (317,554) in Eastern Europe or compared to, say in the former Soviet region, India (118,447) and China (84,507) both in Asian region, and South Africa (19,137) in Africa. It means South Africa, with a population 57 million, has one-fifth of the total confirmed COVID-19 cases in Africa.
Further, assessing BRICS countries population in relation to the number of infections, Russia seems the worst spot among BRICS, and has taken the second highest in the world and that was followed in the third position by Brazil. Under a "pessimistic scenario", the number of active cases could peak again when the expected "second wave of coronavirus" sets in and if strict precautions are not observed.
The COVID-19 has shattered nearly all economies. But at the same time, just as the COVID-19 has offered opportunities, so it also presents significant challenges. In the world including BRICS countries, the outlook remains bleak. BRICS is interested in both, taking advantage of the emerging opportunities and dealing with the challenges.
Experts have argued that BRICS members meet to discuss various global issues, and plan its joint collaborative projects on the global landscape. Comparatively, Russia, India and China, all these three still respond individually to varying opportunities and pursue different investment in the world.
As experts noted, China and India lead in the pursuit of economic spheres of influence worldwide. Geography of investment largely explains why China and India seem to be leading, followed by Russia, among the five. With regard to coronavirus and the operations of WHO, Chinese President Xi Jinping, delivering a speech via video link at the opening of the World Health Assembly, pledges $2 billion to deal with COVID-19.
According to an executive decree published in April on the official website of Ministry of Foreign Affairs, Russia contributed $1 million to the World Health Organization (WHO) to fight the coronavirus. Figures unavailable for Brazil, India and South Africa.
Still put them together, BRICS is an upcoming and developing force to reckon with. Thus on May 7, Russia's Health Ministry held a meeting of BRICS countries via videoconference focusing, particularly, on the issue of the novel coronavirus pandemic discussed joint efforts needed by BRICS countries. It was held within the framework of Russia's BRICS chair-ship.
Participants from Brazil, Russia, India, China and South Africa discussed at the meeting all aspects, including measures on liquidation of the novel coronavirus infection, and submitted report to BRICS Health Ministries. "It is planned that the online platform will provide partners with an opportunity to share BRICS countries' experience and develop joint steps towards reaching a better understanding of the ways to liquidate the COVID-19 outbreak," according to the report.
The participating officials agreed that it is important to strengthen international cooperation, within the framework of which there has to be a transparent and timely exchange of information.
During the discussions, the countries also agreed to continue providing mutual support in activities to prevent and treat the novel coronavirus infection COVID-19, as well as to create favorable conditions for the supply of deliveries of medications and diagnostic materials, immune-biological preparations and medical equipment.
Under an "optimistic scenario", the BRICS meeting by Health Ministers of BRICS countries pledged to adopt further collaborative steps as their collective contributions toward the eradication of the global pandemic.
It is worth to say that BRICS has to accelerate the implementation of some of its earlier initiatives. Over the years, the BRICS has wanted to expand cooperation in the fight against infections and the joint production and use of vaccines. Cooperation on countering infectious diseases has long been a priority for BRICS. For instance, the final declaration of the 2015 BRICS summit in Ufa, Russia, contains instructions by the leaders to work on managing the risk of disease outbreaks.
That declaration stated: "we commend the efforts made by the BRICS countries to contribute to enhanced international cooperation to support the efforts of countries to achieve their health goals, including the implementation of universal and equitable access to health services, and ensure affordable, good-quality service delivery while taking into account different national circumstances, policies, priorities and capabilities."
Last month for instance, BRICS Ministers of Foreign Affairs /International Relations held a video conference chaired by Foreign Minister Sergey Lavrov. Brazilian Foreign Affairs Minister Ernesto Araújo, Indian External Affairs Minister Subrahmanyam Jaishankar, Chinese Foreign Minister Wang Yi and South African Minister of International Relations Grace Naledi Pandor took part in the meeting.
China and Russia have strong working relationship and both are members of BRICS. Russia objects to attempts by the United States to turn the World Health Organization (WHO) into a forum for settling political scores, Minister Lavrov said with colleagues during the video conference of BRICS Foreign Ministers held late April. Russia has been working closely together with China, and Russia has no reason to oppose China, according to Minister Lavrov.
Key Highlights from that meeting included:
• The BRICS nations agreed to allocate $15 billion to the New Development Bank (NDB) so that it could set up a special loan instrument to support the revival of economies and help meet the emergency expenses incurred for responding to the coronavirus pandemic.
The BRICS nations further held discussions on ways to step up cooperation within the bloc to contain coronavirus pandemic, as well as to revive the economies that have received a major blow due to the travel restrictions and lockdown imposed in most countries to curb the spread of coronavirus.
• The meeting underlined the need for reforms in the multilateral systems and stated that this was the way forward. The bloc reiterated its support towards the World Health Organization, stating that it is a very important and unique platform, which employs the best professionals from around the world, including from the United States.
Chinese Foreign Minister Wang Yi called on all the BRICS members to firmly stand by multilateralism, by the international system centered around the United Nations and by the purposes and principles of the United Nations Charter.
Throughout 2020, – under the theme "BRICS Partnership for Global Stability, Shared Security and Innovative Growth" – Russia holds the BRICS pro tempore presidency.
The emphasis of the Russian presidency is on promoting science, technology and innovation and digital economy and health, and strengthening cooperation in the fight against transnational crimes. In addition to those, dozens of academic, sporting, cultural and artistic events planned for the year, culminates with the final BRICS Summit on July 21−23 in St Petersburg, chosen as the venue in accordance with the Presidential Executive Order No. 380 of 15 August 2019.
BRICS is the group composed by the five major emerging countries – Brazil, Russia, India, China and South Africa, – which together represent about 42% of the population, 23% of Gross Domestic Product (GDP), 30% of the territory and 18% of the global trade.
Possibility of companies shifting from China
US President Donald Trump made perhaps the strongest statement with regard to China, when he stated that US could totally snap ties with China. The US President also stated that the US could save 500 Billion USD, while referring to annual US imports from China (in 2018, US trade deficit vis-à-vis China reached 419.5 Billion USD)
In addition to adopting a strong stance against China by imposition of tariffs, and more recently on the outbreak of the coronavirus pandemic, the Trump administration has initiated some strong measures against telecommunication giant Huawei. In 2019, the US Huawei, along with 114 of its overseas-related affiliates, had been added to the "entity list," citing national security concerns (as a result of being designated on the 'entity list', Huawei needs an export license requirement on all exports, reexports, and transfers of items subject to the US Export Administration Regulations (EAR) to Huawei and its listed affiliates)
On May 15, 2020, The Bureau of Security and Industry (BIS), US Department of Commerce announced new rules, with the clear objective of restricting Huawei's ability to use U.S. technology and software and to design and manufacture its semiconductors overseas. According to the rules, Foreign semiconductor makers using American software and equipment need to obtain licenses for selling to Huawei.
US measures to reduce dependence upon China and change supply chains
There are also strong indicators, that the US is thinking of coming up with some measures which incentivize US companies to relocate from China (Trump ever since taking over the US Presidency has been pitching for the same) and to shift supply chains. There was talk of a 'reshoring' fund to the tune of 25 Billion USD. It is not just the Republican Party, but there is bipartisan support for re-thinking economic ties with China in a post-covid world (China made products accounted for, 18%, nearly 1/5th of US imports).
There is an especially strong consensus on the point, that dependence for essential commodities on China needs to be reduced (one bill passed by a Democrat and Republican seeks to set up a panel, which can reduce drug supply reliance on China). Peter Navarro, Director of the White House Office of Trade and Manufacturing Policy, had also been pushing for the country's medical supply chains to be U.S.-based. Navarro had even suggested an executive order according to which Federal Agencies were required to buy US-made medical supplies and pharmaceuticals.
With the aim of reducing dependence upon medical supplies from China, an important step was the recent decision of the U.S Department of Health and Human Services to award a four-year, $354 million contract to a private US company –Phlow Corp — to make Covid-19 drugs (this contract can be extended upto 812 Million USD over a period of 10 years).
Greater cooperation within Five Eye intelligence network to reduce dependence upon China
According to a report published by Henry Jackson Society all members of the five eyes intelligence network (Australia, UK, US, New Zealand and Canada) are dependent upon China for crucial imports. In the case of the US, it is dependent upon China for 424 categories of goods out of these 114 are linked to national infrastructure. Australia is the most dependent upon China – it imports 595 categories of goods from China, and 167 of these have applications in critical national infrastructure. The report also sought greater cooperation within the network for reducing dependence upon China.
It would be pertinent to point out, that not just US, but Japan has earmarked over 2 Billion USD (2.2 Billion) for facilitating Japanese companies from China back to Japan, and other countries. The bulk of this package (2 Billion USD) is targeted towards getting Japanese companies to relocate to Japan, the remaining amount is meant to be used for helping Japanese companies to shift to other countries such as Vietnam.
Possibility of companies shifting from China and likely beneficiaries
In the midst of the US-China trade wars, a number of companies shifted their base from China to Vietnam. According to a study out of 56 firms which shifted their base from China, almost half (26) shifted to Vietnam due to the investor friendly environment
Even in the aftermath of the coronavirus pandemic, some firms (including Google and Microsoft) had expressed their keenness to shift production of hardware from China to Vietnam
Recently, TSMC (Taiwan Semi Conductor Manufacturing Company), the world's largest contract chip maker also announced that it would build a 12 Billion plant in Arizona, US (the plant would be operational in 2024). While the US Secretary of Commerce, Wilbur Ross, hailed this announcement, TSMC is likely to be impacted by the Trump administration's new rule which seek to restrict global chip supplies to Huawei.
Why China is a preferred destination for US companies
While some US companies may look to relocate from Beijing, it is important to have an understanding of ground realities, and the views of investors. China is attractive for many investors due to a plethora of factors; this includes the large Chinese market, a rising middle class, and the ever increasing popularity of American goods amongst young consumers. Even after the outbreak of the coronavirus, retailers like Walmart and Costco are seeking to expand their operations in China. A number of other American companies continue to bet on the Chinese market.
In a Survey of 25 companies (by the American Chamber of Commerce in China and the American Chamber of Commerce in Shanghai), 44% stated that decoupling of US and Chinese economies was impossible. This is a significant drop from October 2019, where 2/3rd — 66% — of companies surveyed had stated that US and Chinese economies were too closely intertwined, yet it still is substantial (what is important is that only 16% of those surveyed had emphatically stated that they would shift their production outside China).
Conclusion
While it is true, that some companies are likely to shift from China, Beijing will seek to introduce policies which woo foreign investors. China had in fact introduced incentives for foreign companies (including greater regulatory transparency) in the beginning of 2020.
Apart from this, it also possesses some major advantages, which have been discussed earlier, vis-à-vis other countries. While countries like US, Japan, Australia, India and Vietnam need to work jointly towards shifting supply chains, it is important to be realistic and pragmatic, and understand that supply chains are not likely to change over night.