Authors: Chris Cook & Mahmood Khaghani*
Like everyone else, Iranians observed the extraordinary U.S. oil market events of 20th & 21st April 2020 and wondered what on earth was going on, and what it means for Iran's future as a major oil producer. In Tehran, in October 2008 I recall similar astonishment as the global dollar financial system experienced a meltdown from which Iran was safely insulated.
It has been said that history does not repeat itself, but it does rhyme. Once again, Iran is insulated from market turmoil through US financial and physical oil market sanctions and is 'on the outside looking in'. Global lockdowns are believed to have cut oil product demand by up to 30m barrels per day and this demand shock is propagating up the supply chain of refineries and oil distribution systems to producers at the well.
Market shocks
Coronavirus has shocked the physical oil market into cardiac arrest. Fragmented and viciously competitive producer members of oil institutions such as OPEC and "OPEC+" have no viable response. The media stories everywhere of a Saudi/Russia "Price War" reminded me of two bald men fighting over a comb, because there is no physical demand other than for strategic reserves even for cheap oil until product oversupply is cleared and shut down refineries re-open.
Of course, this is not the first oil market cardiac arrest. In 2008, oil prices went into free-fall from a clearly manipulated 'spike' to $147/bbl in July 2008 all the way to $35/bbl in December and nothing OPEC did could arrest the fall. The reason was that the 2008 shock was not due to any lack of physical demand to refine oil, but rather to the inability of buyers to finance global oil deliveries as the dollar trade finance banking system froze as banks lost trust in each other. In order to understand the current market cardiac arrest and how to revive the patient, I shall outline my perspective of US physical and financial energy strategy since 2008.
Obama: Transition through Gas
The organising principle of US foreign policy has for 100 years been US energy security and independence and President Obama's smart Transition through Gas energy strategy reflected this. The aim of Transition through Gas was to reduce US reliance on Saudi oil by increasing US oil production and to swing domestic and global energy investment to gas & renewable energy production and energy efficiency ('Fifth Fuel').
Obama was a Wall Street president who took an unconventional approach to funding such colossal energy investment. His strategy followed that of Henry Kissinger who convinced the Shah of Iran to agree to a 400% increase in oil prices after the 1973 'Oil Shock' which had the effect of making development of Alaska, US Gulf, and North Sea oil economic. So immediately Obama took office in 2009 he acted to re-inflate, support and hold oil prices above $80/barrel for four years while capping politically sensitive US gasoline prices to avoid putting at risk his 2012 re-election.
This four-year oil boom with prices between $80 & $120/barrel brought a wave of petrodollars from producers flooding into US Federal Reserve Bank ("Fed") accounts, particularly from Saudi Arabia under an energy security agreement with U.S. made in 1945. To avoid exchange rate problems, the Fed created new petrodollars and swapped them for US Treasury Bills in a neutral asset swap operation termed Quantitative Easing ("QE"). However, the economic myth propagated by the Fed and sustained by uncritical global media was that this neutral financial asset swap could in some magical way act as a "stimulus" for the US economy when the true reason was to quietly accommodate oil producer Petrodollars.
In order for oil producers to support high oil prices, they must be able to fund stocks of excess oil held off the market and be able to access bank finance for the flow of oil payments. In order to achieve this, Wall Street used new investment instruments: firstly 'passive' oil funds investing in oil market futures contracts, and secondly, secret Enron-style oil prepay funding.
In this way, Wall Street and North Sea oil producers were able to support the global benchmark price set by ICE Brent/BFOE crude oil contracts, and Saudi Arabia's BWAVE pricing formula based on it. From 2001 to date the North Sea oil market tail has wagged the global oil market dog.
So the vast inflows of petrodollars during President Obama's first term in office enabled US banks to fund shale oil & gas and renewable energy projects, while historically high US fuel prices encouraged energy-efficient vehicles. By 2014 the US had transitioned from natural gas deficit to surplus; US shale oil production had increased by some 5m bpd, while fuel consumption had fallen by 2m bpd. Similar trends elsewhere of increasing supply and falling consumption saw structural global oil deficit quietly transform into a surplus.
In late 2011 in Tehran, with oil prices well over $100/bbl, I forecast to general disbelief that when the Fed ended QE, the oil price would collapse to $45/$50 bbl. This is exactly what happened when the US finally turned off the QE dollar hosepipe in 2014 while opening a massive military base in gas-rich Qatar. The US also commenced overtures to Iran bearing in mind both the greatest global gas reserves and immense development opportunities for low-cost oil long coveted by US oil majors.
In late 2014, Saudi Arabia awoke from a petrodollar coma to see their power over the US vanish along with their energy security. As a result, Saudi Arabia redirected oil proceeds to the Euro, where a main aim of European Central Bank policy since inception has been to back Euro currency with no intrinsic value with lending based on objective utility of oil and gas energy. So as with Fed dollar QE, the true reason for Euro QE in March 2015 was not stimulus but was simply to accommodate purchases of € securities.
However, the unexpected election in November 2016 of President Trump changed everything.
Trump and energy dominance
Perhaps the most important of President Trump's motivations, due to an intense personal animosity, is to erase Obama's political legacy and in particular his energy strategy. But it was a surprise to many observers that Gary Cohn (ex-Goldman Sachs and a Democrat) as Director of the US Economic Council and Rex Tillerson (ex-Exxon CEO) as US Secretary of State were willing and able to serve the Trump administration
Cohn architected and co-founded in 2001 what became the globally dominant Intercontinental Exchange (ICE) through which Wall Street came to dominate and financialise oil markets, while Tillerson was the most powerful US oil executive by far. Together they devised and implemented the US Energy Dominance strategy which was announced by President Trump on 29th June 2017.
As the name suggests, President Trump's 'America First' doctrine when applied to oil and gas markets aimed to massively increase US production in order to dominate global markets with what officials have termed "Molecules of US Freedom" and so take back control of global oil market pricing via oil & gas exports.
So on 1st July 2017 after 16 years of pricing oil using the ICE BWAVE formula, Saudi Arabia switched to prices generated by the Platts reporting service for cargoes of Brent/BFOE oil. For six months huge passive fund investment poured into global oil futures contracts, thereby re-inflating the price. Three months later at the end of March 2018 and nine months to the day after the strategy commenced, Cohn and Tillerson simultaneously left the Trump administration, leaving the strategy to be rolled out over the next two years.
So for the next 18 months, the Fed steadily reduced its balance sheet by selling Treasury Bills to release dollars. Within six months in September 2018, the ECB ended Euro QE, and Fed Treasury Bill sales continued until September 2019.
U.S. and the oil standard
Whoever was responsible for the Abqaiq attack on Saturday, 14th September 2019, the resulting spike in oil and product prices required massive amounts of dollar funding to cover losses on derivative contracts. So Monday 16th September saw an unprecedented 'spike' in the sale and repurchase ("Repo") of US Treasury Bills through which the Fed supplies dollar liquidity to four major US clearing banks. However, this massive Repo spike was only the beginning: from then on, the programme of exchanging dollars for short term Treasury Bills involving only these four banks which became known as 'NotQE' continued at a rapid rate.
Meanwhile, through the second half of 2019, oil prices were otherwise stable in a range between $55 and $60/barrel. The more the price exceeded $60/bbl the more shale producers sold oil forward, which enabled them to borrow from banks to finance drilling. When prices fell below $55/barrel, financial buyers appeared.
As a result, the US petrodollar funding system has quietly been completely reconfigured, as Saudi PetroEuros returned to U.S. to be swapped for short term Treasury Bill petrodollar holdings. Where petrodollars indirectly funded shale oil producers through bank lending, shale oil production will now be funded via the same three-way prepay mechanism used by Enron for a decade to secretly defraud their investors and creditors. The difference now is that where Enron's third-party funders were two of the Big Four private banks, now it is the Fed itself which is the third party funder.
Meanwhile, the waves of debt advanced to the US shale oil industry are beginning to come due and the Big Four banks are all preparing to foreclose on these debts and take ownership of shale oil assets. These banks plan to use production sharing LLC 'capital partnerships' with operating partners while oil majors such as Exxon appear also to be aiming to consolidate distressed shale oil assets using similar funding.
So to cut a long story short, the planned outcome of the US Energy Dominance financial energy strategy, was to support and loosely peg oil prices by controlling the benchmark price around $55 to $60/barrel. By pegging the dollar to an "Oil Standard" in this way prepay funding of US oil reserves has essentially monetised US oil
Enter the dragon
Producers have controlled the oil market for so long they believe this to be their God-given right, forgetting that buyers are also capable of asserting market power. For years China's energy strategy has been to build and fill enormous oil storage capacity, now in excess of 1.2 billion barrels, while a fleet of new and efficient oil refineries has been built with capacity well in excess of China's product needs, and aimed at exports.
As Iran is painfully aware, China's ability to ignore US sanctions means that they have become oil buyer of last resort at distressed prices, and may, therefore, dump cheap oil products into the market with which other refiners cannot compete. China has also discussed cooperation with other major oil buyers, particularly India. Other countries in oil deficit, notably EU nations, also have an incentive to join a cooperative 'buyer's club'.
So in my view, China has been preparing for years to assert 'buy-side' consumer oil market pricing power and the unprecedented demand shock propagating from China has created the perfect opportunity. When the oil market recovers from this cardiac arrest which broke the US/Saudi oil peg I believe that China can and will assert buy-side market power, probably in loose cooperation with other major consumers who see no reason to continue to transfer up to an additional $30/barrel to producers.
Oil wars
The story of a so-called oil war between Saudi Arabia and Russia aimed at killing off US shale oil production is a myth: the true struggle for market share appears to be an attempt by a US/Saudi Arabia partnership to out-compete Russian oil sales to Europe and elsewhere. Whatever the geopolitical truth of it, the collapse of product demand far in excess of any feasible voluntary oil production cuts makes talk of market share redundant, when there simply is no market to share.
So once enough refineries shut down to allow surplus oil on the market to begin to clear and a physical market price to re-emerge we will see two struggles begin. Firstly the struggle between buyers and sellers, and when, as I expect, the buyers win, the continuing struggle for oil market share between producers.
In my view, the crazy spike in prices of the US WTI oil futures benchmark price to a negative price of $37/bbl represents a historic point of failure from which the contract will not recover. It seems to me there is now an urgent need for a temporary resolution of the broken oil and products markets while a transition to new and sustainable global energy and financial markets get underway.
On the outside looking in

As the great author, Arthur Conan Doyle wrote: "Once you eliminate the impossible, whatever remains, no matter how improbable, must be the truth"
Iran now has no options other than to pursue improbable and unorthodox market solutions in order to resolve an impossible economic situation, by a two-stage process of resolution and transition. The resolution step is to re-purpose existing structures and infrastructure with no change in the law. This then provides the basis for proof of concept of smart market and energy fintech innovations which enable transition to sustainable low carbon and low cost physical and financial solutions.
Resolution
My colleagues and I have long promoted 21st C Iranian physical and financial markets in oil products, but these have always been resisted by vested interests. However, global collapse of product prices has now seen Iranian product prices converge with neighbouring countries, thereby neutralising certain vested interests. Our proposal for an interim resolution of Iran's economy builds upon existing subsidy and rationing policy and technology for oil products.
Firstly, our innovation is to simply for the government to issue an "Energy Dividend" of vouchers or credits, to Iran's population, each of which will be accepted in payment for products.
Because the Euro 5 standard for gasoline is used throughout Eurasia, we propose that each "Energy Credit Obligation" (ECO) will be returnable in payment for 1 litre of Euro 5 gasoline. Such standard ECOs will also be accepted by refiners and distributors, in payment for other fuels at a discount or premium to Euro 5 gasoline.
Refineries who issue such ECOs would no longer buy crude oil in exchange for conventional currency such as riyals or dollars since to do so exposes them to the risk of oil price fluctuations. Instead, refiners will enter into production sharing partnership agreements or oil/product swaps with oil suppliers in exchange for a percentage entitlement to the flow of ECOs.
So the ECO represents prepayment backed by the Iranian government and energy complex for the eternal intrinsic use value of energy, and in uncertain times many investors seek such assets. In order to build trust in the ECO, issuance must be transparent to everyone, and I addition must be overseen by professional service providers with a stake in the outcome who manage issuance and redemption of ECOs against use.
Transition
The ECO represents a fixed point upon which 21st C smart energy markets and economy may be introduced by Iran's greatest resource – one of the greatest global pools of intellectual capacity – to collaborate in solving humanity's greatest challenges.
*Mahmood Khaghani, former director-general of the Caspian Sea and Central Asia Department at Iran's Ministry of Petroleum. He is now an advisor to IRIEMP- University of Tehran & Education and Research Institute -ICCIMA
From our partner Tehran Times
Nuclear Energy is not Dead! The Drivers Underpinning the Ongoing Nuclear Renaissance
As a result of the Chernobyl nuclear catastrophe in the Soviet Union of 1986 and Fukushima Daiichi nuclear disaster of 2011, public opinion remains reluctant to endorse nuclear technology in both the civilian and military sectors. Nevertheless, such energy remains the most ecological and realistic method of production to curb global warming, which explains the commitment of environmental parties, such as the Swedish Miljöpartiet de gröna, to nuclear power until renewable energies have more potential for electricity generation.
The debated civilian nuclear power supplied 2,586 terawatt hours (TWh) of electricity in 2021, equivalent to about 10 per cent of global production, and represented only the second-largest low-carbon power source after hydroelectricity. With over 442 civilian fission reactors in the world (392 gigawatt), combined to 53 nuclear power reactors under construction (60 GW) and 98 reactors planned (103 GW), nuclear energy remains of interest, especially in the emerging economies.
While some argue nuclear production is a dangerous path, the main challenge, however, remains the sustainability of countries for maintaining and upgrading reactors.
At the time of the collapse of the USSR, many post-Soviet countries had to reduce or even shut down their nuclear capabilities due to a lack of economic resources and technical skills to maintain the production facilities. Financial issues also help explain the wish to transfer nuclear weapons to (post-Soviet) Russia, with Moscow having sufficient logistical means to ensure the maintenance.
In the end, the main concern when building a nuclear power plant or developing a nuclear arsenal is less about its completion than about its long-run sustainability. Indeed, nothing suggests that a country will remain politically and economically stable in the upcoming years, decades or even centuries.
Let us take the example of France and the United Kingdom, two countries which at the time of the development of their nuclear arsenals (1952 and 1960 respectively) and their civilian power plants were global powers able to counterweight Washington and Moscow (e.g. France withdrawal from NATO command structures in 1966).
Nowadays, these two countries—France and the United Kingdom—do not have the same maritime or land surface, and their international presence and financial weight have been greatly reduced, which for the time being has not led to problems related to the maintenance of nuclear power plants, but could one day occur in case of an unexpected crisis. In the same manner, a country could—due to political change, resurgence of radicalism or institutional crisis—turn into a hostile force while keeping its nuclear military capabilities, leading to greater instability on the international scene.
Leaving the military aspects aside, nuclear power is fundamental to the efforts to tackle global warming, at least for the time being, and this energy appears to be the gateway to space colonization. While there is still a lot of research to be done in this area, it will undoubtedly enable the travel to the Moon, Mars and exoplanets as well as the production of the much-needed electricity for colonization (e.g. 3D printing systems to build large-scale facilities).
Nuclear-powered robots are commonplace when it comes to space conquest, and a number of spacecraft—Cassini-Huygens, Curiosity (rover), Galileo, Kosmos 954, Lincoln Experimental Satellite, New Horizons, Viking 1 and 2, Voyager 1 and 2—already rely on this type of energy to operate.
Nuclear energy thus represents an opportunity as well as a responsibility, as shown by the Finnish case with the Onkalo deep geological repository, based on the KBS-3 technology for disposal of high-level radioactive waste developed by the Svensk Kärnbränslehantering AB (SKB).
Considering the emergency related to global warming and the increasing tensions in international relations (e.g. growing U.S.-China competition in the Pacific and in space), we will have to learn to cope with civil and military nuclear power: as a matter of pragmatism until we have a better option, if one exists.
Therefore, this article explores solutions for the future by addressing the example of French management in this area, a country with a production of 379.5 TWh (70.6% of the national electricity), the highest percentage in the world.
The Russian floating nuclear power station may also provide an adequate answer for countries that do not have the financial and technological resources to build their own nuclear power stations, providing a solution without forcing governments in least developed countries into significant commitments. The Rosatom project deserves to be mentioned because it might inspire other states, such as the United Kingdom, the United States, France and China, to develop their own floating nuclear power stations, which might lead to the possibility of seeing nuclear-powered container ships appearing, avoiding over-consumption of fossil fuel energy in the supply chain.
In general, nuclear power also seems necessary as the banking sector transitions from traditional banking to blockchain and will consume more energy in the future, which will require an increase in the low environmental impact energy production.
Finally, nuclear power is necessary to ensure the success of the colonization of space, thus preventing humanity from relying on a single solar system, as the chances of survival on two planets are considerably greater than on one.
French nuclear paradise: France's successful management of its nuclear assets
As mentioned above, France has a nuclear power output of 537.7 TWh providing 70.6% of the total electricity, the highest percentage in the world. This is due to several historical factors and motives, the main one being De Gaulle's policy in the 1960s to ensure that France would remain a great power capable of competing with the United States and the Soviet Union.
Although it may seem difficult to imagine nowadays, in the 1950-1960s France was an Empire covering several continents (e.g. Indochina and Algeria) and as such was by demography, territorial holdings and GDP capable of representing an alternative to the two superpowers. After the collapse of the French Empire in the second half of the 20th century, France became a "middle" power even if it remains the largest maritime territory in the world and possesses land in Africa, Latin America (French Guiana), and in distant territories such as French Polynesia.
De Gaulle's desire to develop nuclear research, albeit for military purposes, led to the parallel development of French civil nuclear energy, which was necessary to produce large quantities of radioactive components for the future nuclear arsenal. While France has not been able to match the United States and remains behind Russia and China today, the civilian aspects have succeeded in making the country a nuclear paradise with clean and affordable energy.
Largely owned by the French government (85% of the company's shares), Électricité de France (EDF) is the country's main electricity generation and distribution company in charge of its nuclear power plants. While looking at the French management, EDF remains heavily indebted. Its profitability has suffered from the recession that started in 2008 and made a profit of €3.9 billion in 2009, which fell to €1.02 billion in 2010, with provisions amounting to €2.9 billion. Overall, the main problem in France remains the government, and as long as the state is in charge of nuclear production (EDF), the company does not need to strongly increase its efficiency to survive.
As such, an interesting option for the future of French nuclear production would be privatization, as large companies would increase nuclear capacity and optimize production costs while reducing the number of people in the administration. Public opinion and the French government are opposed to this idea, as it would give the private sector more flexibility and could lead to safety concerns, while the reality is probably the opposite, as government management is the main problem and the reason why the services are less efficient than the private sector, as can be seen in almost every aspect in which public administration is involved (e.g. NASA as opposed to SpaceX).
The French administration could privatize nuclear power generation, while setting laws and ensuring compliance by the private sector, which would mean that the French government would guarantee the safety of production standards, while nuclear power providers would optimize production efficiency, as has already been done with airlines and telecommunications.
Although France has successfully managed civil nuclear power at the national level, the lack of privatization has led to missed business opportunities in the nuclear field. We might have expected France to create more nuclear facilities in French Guyana to sell electricity to the neighboring Latin American nations, thereby increasing profits in a continent that demands more. The same is true in Europe, as with German nuclear facilities closed, France could have increased domestic production to become the nuclear powerhouse of Europe, a fruitful business given French expertise in this area and the high demand for electricity in Germany, Italy, Spain, Belgium and Switzerland, to name a few.
In this sense, Russia has been able to innovate more quickly and is now offering the floating nuclear power plant, which has enormous potential in the developing countries, with a prospect to emerge as a world leader in this growing sector.
The bright future of Russian floating nuclear power plants
Floating nuclear power plants are vessels designed by Rosatom—the Russian state-owned nuclear energy company—and are self-contained, low-capacity floating nuclear power plants able to move around the world. Rosatom plans to mass-produce these plants in shipbuilding facilities to tow them to ports near places where electricity is in great demand, which can increase access to nuclear energy in some parts of the world.
The concept dates back to the MH-1A in the United States, which was built in the 1960s in the hull of a World War II Liberty Ship; however, the Rosatom project is the first floating nuclear power plant for mass production.
When it comes to the technology itself, a large part remains classified, though we know that floating plants must be refueled every three years, nevertheless saving up to 200,000 tons of coal and 100,000 tons of oil per year. The reactors are expected to have a 40-year life span and are designed around the reactor itself, successive physical protection and containment systems, active and passive self-activating safety systems, automatic self-diagnosis systems, reliable diagnostics of the condition of equipment and systems, and planned accident control methods. In addition, the on-board safety systems operate independently of the plant's power supply.
According to Rosatom, 15 countries, including China, Indonesia, Malaysia, Algeria, Sudan, Namibia, Cape Verde and Argentina, have expressed interest in leasing such a device. It is estimated that 75% of the world's population lives within 100 miles of a port city, the fact turning Rosatom's device into a typical example of Blue Ocean strategy in the nuclear energy sector.
The Russian floating nuclear power plant is an attractive alternative for developing countries, as it offers the technical expertise of Russian engineers, while it does not require a state to provide the uranium and can only be used when needed.
African and Latin American countries will need more electricity in the near future, especially when it comes to transitioning from central banks and gasoline-powered vehicles to blockchain-based digital currencies and electric cars. As such, the Russian project is one of the first of its kind that should provide a temporary solution in emerging countries. Market liberalization in this area is to be expected, with competition from China, the United States, and perhaps countries such as France, depending on how Rosatom manages to sell this business model versus its competitors.
Space conquest and safety of humanity can almost only be achieved through nuclear power
While it can be perceived as a threat on Earth, nuclear energy is essential in space, and nuclear decay processes are used in niche applications such as radioisotope thermoelectric generators in space probes like Voyager 2.
Moreover, the production of electricity from fusion energy remains the focus of international research. Because nuclear power systems can have a lower mass than solar cells of equivalent power, this allows for more compact spacecraft that are easier to steer and direct in space. In the case of manned spaceflight, nuclear power concepts that can power both life support and propulsion systems can reduce both the cost and duration of flights.
NASA in the United-States
In 2001, the safe affordable fission engine was under development, with a tested 30kW nuclear heat source to lead to the development of a 400kW thermal reactor with Brayton cycle gas turbines to generate electrical power. Waste heat rejection was to be provided by low mass heat pipe technology. Safety was to be ensured by a robust design.
A concert example is the project Prometheus, a NASA study of nuclear-powered spacecraft from the early 2000s, while Kilopower—preliminary concepts and technologies that could be used for an affordable fission nuclear power system to enable long-duration stays on planetary surfaces—is NASA's latest reactor development programme.
American interests in space technology are also connected with classified project regarding the 6th generation fighter jet, and it is possible the Northrop TR-3 Black Manta (temporary name) will require more energy to sustain the consumption of energy for non-gravitational field on the edges and the middle of the triangle.
In Russia, TEM (nuclear propulsion)
The TEM project started in 2009 with the aim of powering a Mars engine, with Russia declaring to have completed the first tests of the water droplet radiator system in March 2016.
On 19 March 2021, the M.V. Lomonosov Research Centre in Keldysh plans to conduct flight tests of ion engines in 2025-2030. According to the press service, the Keldysh Centre has already created products with a capacity of 200W to 35 kW. At the moment, the characteristics of their resources are confirmed and the creation of a 100kW engine is in the preliminary stages.
While details of declassified nuclear space applications are sometimes available in the United States and Russia, China has been more secretive about the current state of knowledge in this area. In addition to space conquest, nuclear research can be applied to hypersonic missiles, as nuclear technology applied to space remains the only solution for space exploration until another propulsion source of equivalent power is developed.
Overall, a nuclear renaissance would be much appreciated, not only to secure the future of our planet by protecting the environment but also to ensure humanity will survive around our universe, with the conquest of the Moon, Mars and exoplanets relying on nuclear-powered spacecraft.
While nuclear power has suffered from Chernobyl and Fukushima, even in some countries where it has shown positive results, such as France, ambitious projects like the Russian floating nuclear power plant have proved to be a valuable solution for advanced countries to provide clean and affordable energy to the rest of the world.
Future disasters are a possibility that cannot be ruled out, and while they are a tragedy, we must weigh the invisible costs of other means of electricity generation on the environment (e.g. coal), bearing in mind that civil nuclear power plants have improved and will hopefully continue to do so with nuclear fusion.
In the long term, this does not mean that renewables should not be improved, but nuclear will nevertheless remain complementary, until and if renewables are able to take over on Earth, with the nuclear mainly used for space purposes thereafter.
From our partner RIAC
Hydrogen Could Be A Key Player In The Recovery And Resilience Plan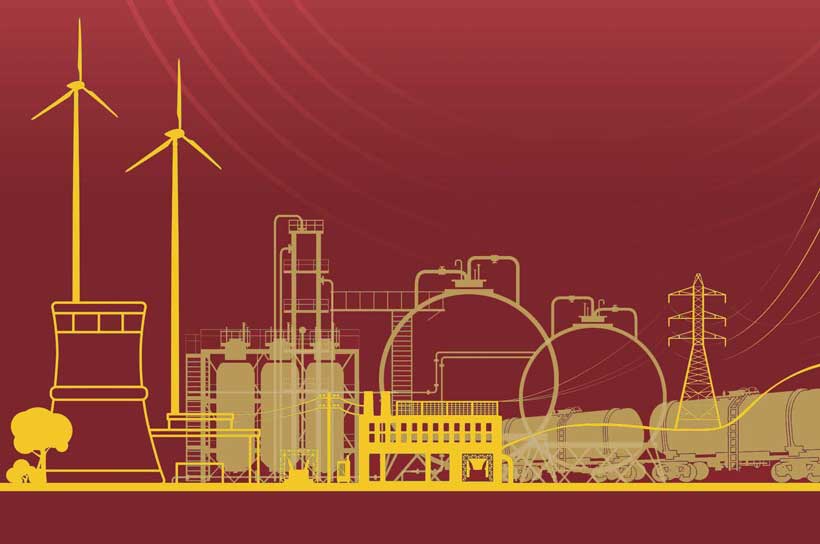 Thanks to the contribution of vaccines, the Covid-19 pandemic is slowly beginning to abate and gradually lose its aggressiveness, with the consequent reduction of its impact on people's health worldwide.
However, while the health effects of the pandemic appear to be fading, the negative economic effects of a year and a half of lockdown and forced closure of many businesses are being felt heavily at a global level and seem bound to last well beyond the end of the health emergency.
With a view to supporting and encouraging the "restart" and revival of the economy, the European Union has launched a "Recovery and Resilience Plan", allocating a huge amount of funds that shall be used in the coming years not only to help countries in difficulty with contingent measures, but also to stimulate economic and productive growth capable of modernising production models with specific reference to environmental balance, which is increasingly facing a crisis due to the use of non-renewable, highly polluting energy sources.
Italy will receive over 200 billion euros in European funds to develop its own projects to get out of the economic-pandemic crisis and rightly wants to use them not only to plug the leaks caused by the various 'lockdowns' in the national productive fabric, but also to implement a series of strategic projects capable of making not only the productive sectors, but also the public administration and the health and judicial systems more efficient.
In short, the "Recovery and Resilience Plan" that is currently coming to the fore may prove to be a powerful driving force for Italy's development and modernisation.
The projects submitted by Italy to the EU institutions include an initial allocation of over 200 million euros – out of the 47 billion euros planned for the next decade – to promote research and development in the field of renewable energy and particularly in the hydrogen sector.
Why Hydrogen?
Hydrogen is potentially the most abundant source of "clean" energy in the universe. It is versatile, safe and reliable; when obtained from renewable energy sources, it produces no harmful emissions to the environment.
Nevertheless, it is not available in nature in its gaseous form – which is the only one that can be used as an energy source – as it is always bound to other elements, such as oxygen in water and methane as a gas.
The traditional processes used to "separate" hydrogen from oxygen in water and from methane use up large amounts of electricity, which makes the processes not only very expensive, but also highly polluting, with the paradox that, in order to produce a clean energy source, the environment is "polluted" anyway, especially if – as has been the case until recently – the electricity needed is produced with traditional non-renewable energy sources (coal, gas and oil).
The best source of hydrogen in gaseous form is the sea. Electrolysis can easily separate hydrogen from oxygen and store it in gaseous form for use as an energy source.
The electrolytic cells used to develop the process use up large amounts of energy and, fortunately for us, science is finding a way to produce it without polluting, using solar, wind and, above all, sea wave energy.
The use of marine energy creates a sort of "circular economy" for hydrogen production: from the practically inexhaustible primary source of ocean water, hydrogen can be extracted with the energy provided by wave and tidal motion.
Forty per cent of the world's population live within 100 kilometres from the sea and this shows the potential of sea wave and tidal energy as an engine for sustainable development in economic, climate and environmental terms.
Nowadays modern, non-invasive tools are available to extract electricity from sea waves, such as the "penguin", a device manufactured in Italy, which – placed 50 metres deep – produces electricity without harming marine flora and fauna.
Another example of Italian scientists' intelligence and creativity is the Inertial Sea Wave Converter (ISWEC), a device housed inside a 15-metre-long hull which, occupying a marine area of just 150 square metres, is able to produce 250 megawatts of electricity a year, thus enabling to cut emissions into the atmosphere by 68 tonnes of CO2.
With these devices and the other ones that technology will develop over the next few years, it will be possible to power electrolytic cells for the production of hydrogen in gaseous form on an industrial scale, at levels that – over the next 15 years – will lead to the production of at least 100,000 tonnes of "green" hydrogen per year, thus enabling to reduce air pollution significantly, with positive effects on the economy, the environment and the climate.
In the summer of 2020, the European Union launched a project called the "Hydrogen Strategy", with a funding of 470 billion euros, intended for research and production projects capable of equipping EU countries with electrolysis tools to produce at least one million tonnes of "green" hydrogen by the end of 2024.
The fight against CO2 emissions continues unabated: in the United States which, after Trump's Presidency, has reaffirmed its commitment to reducing emissions; in China which, in its latest five-year plan, has forecast a 65% reduction in carbon dioxide emissions into the atmosphere by the end 2030; in Europe, which has always been at the forefront in the creation of devices for producing wave and tidal energy and exports its technologies to the United States, Australia and China.
According to the Hydrogen Council, an association of over 100 companies from around the world that share a common long-term vision for a transition to hydrogen, in the future Europe and China will compete and cooperate in the production of sea wave and tidal energy and in the related production of "green hydrogen".
With its 14th five-year plan, China, in particular – after having been for decades, during its whirling economic development, one of the main sources of CO2 emissions into the atmosphere and of global pollution – has undertaken the commitment "to develop and promote the harmonious coexistence between man and nature, through the improvement of efficiency in the use of resources and a proper balance between protection and development", as clearly stated by its Minister of Natural Resources Lu Hao.
It might sound like the sweet-talk and set phrases of a politician at a conference.
In the case of China and its Minister of Natural Resources, however, words have been turned into deeds.
As part of the Roadmap 2.0 for Energy Saving Technology and New Energy Vehicles, China has set a target of one million fuel cell vehicles and two million tonnes of hydrogen production per year by the end of 2035.
The China Hydrogen Energy Industry Development Report 2020 forecasts that, by the end of 2050, hydrogen energy will meet 10 per cent of energy requirements, while the number of hydrogen fuel cell vehicles will rise to 30 million and hydrogen production will be equal to 60 million tonnes.
With a view to giving substance to these prospects, China has established the "National Ocean Technology Centre" in Shenzhen and developed – with the Italian "International World Group" – the "China-Europe cooperation project for energy generation and hydrogen production from sea waves and from other renewable energy sources".
These are concrete projects in which – thanks to Italian creativity and Chinese rationality and pragmatism – we must continue to invest and work, not least to give the third industrial revolution a cleaner face than the coal-stained one of the second industrial revolution.
These projects appear to be in line with those envisaged both at European and Italian levels by the 'Recovery and Resilience Plan', which should guide us out of the economic doldrums of the pandemic. They deserve to be financed and supported as they can not only contribute to the recovery and revival of the economy, but also to the reconstruction of a cleaner and more liveable world (thus showing that good can always come out of evil).
The 'energy crisis' and its global implications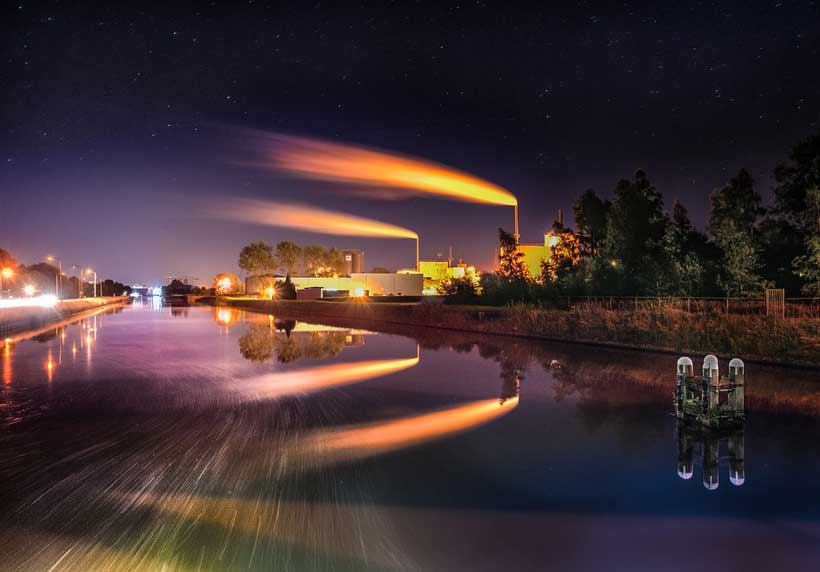 A particular news caught my attention this morning regarding energy crises. Before going into the depth of the news, I would like to introduce you to the concept of energy crisis and its global implications. As introduced by Garrett Hardin in 1968; the tragedy of commons that the resources of world are limited, if the resources are used excessively soon there will come a time when they will become scarce. These resources can only be sufficient through cooperation of people among each other; there's no other solution. The tragedy of commons is the best way to explain the concept the energy crises.
Now, the population world is growing at an exponential rate and with the growing population there is a need to provide a better lifestyle to the upcoming generations. In a struggle for raising that standard of living, more and more resources of developed world are being utilized. The McKinsey Global Institute forecasted that by 2020 developing countries will demand 80 percent more energy which proved to be true as is evident in recurrent fuel shortages and price hike globally. A MIT study also forecasted that worldwide energy demand could triple by 2050.
Besides petrol, there is also a rise in demand for natural gas with only few reliable reserves all over the world. The natural gas reserves are mostly unreliable because they are usually found in deep oceans and mere accessibility can cost a lot of expense. Henceforth, the supply is limited, the price has fluctuated greatly and recent technological development has reduced dependence upon natural gas by providing alternatives such as fuel efficient or electric cars. Similarly, electricity supply systems are also not very reliable because there have been power blackouts in the United States, Europe and Russia. There have also been chronic shortages of electric power in India, China, and other developing countries.
If we specifically observe the Iraqi oil crises to understand the whole energy crises shebang, then according to today's news in TRT World, in Iraq alone, $150bn of stolen oil cash smuggled out since 2003. Iraqi oil exports are even 30-40% below prewar levels. The acting president of Iraq is furious because insane amount of corruption is being carried out in Iraq where substantial quantity of oil is being smuggled. President Barham Saleh presented a legislation to parliament, where, under law any transaction over $500,000 would be scrutinized. This step, if materialized, can be very crucial in preservation of oil reserves in Iraq after the Saddam Hussein regime.
In United States, presidents have constantly been avoiding energy problems because they are very controversial. The recent Texas electricity outrage was a one that had been warned about. Before the Arab Oil Embargo Nixon in 1970's was reluctant about energy and said 'as long as the air conditioners are working normally, there is no energy crisis' but after this incident Nixon began to change his tone and said on television that "energy is number one issue". Then came Carter, who got a number of legislations passed on the issue of energy even when his own party was against it. In the 1970's the prevalent thought for United States was that the world would run out of energy resources very soon so they started investing more in nuclear armament as an alternative. In 1990's the combined cycle plants that used natural gas to create electricity were really efficient and economical that even gas at a high price could be competitive, also ethno-industry was crated at that time.
Then, the threat of climate change is also one of great relevance in the context of energy crises. The nonrenewable energy resources such as oil, water and coal must be used carefully and lack of which can be hazardous. It can cause drought, famine, disease, mass migration that will eventually lead to a conflict such as explained in the tragedy of commons theory. The now developed nations exploited natural resources to build its wealth. The resources such as wood, coal, oil and gas where on one hand are very economical, on the other hand they can be the originators of carbon emissions. Climate change also led to loss of biodiversity as well as environmental hazards.
Even though the developed world i.e. north provides a significant amount of assistance to the global North i.e developing countries, they cannot be a replacement for the shortage of resources. Also, they also face extreme price hike in the energy resources even though the developing nations are the ones owning the resources such Iraq for oil. Besides expensive resources, these developed nations also give rise to domestic and political tensions in the third world countries. Organizations like Al-Qaeda have openly declared their intent to attack oil facilities to hurt the interests of US and its close allies.
All in all, the pertaining threat of energy crisis has global implications. One person's'gain is another person's loss but this can be made inevitable if cooperation takes places. Sharing is caring and in this context sharing can prevent from future wars and hurricanes, floods and droughts and famines. The extent of seriousness of the problem must be taken into consideration not only be academicians but by policy makers as well.