Why, USA classified secular India, too,`as of concern'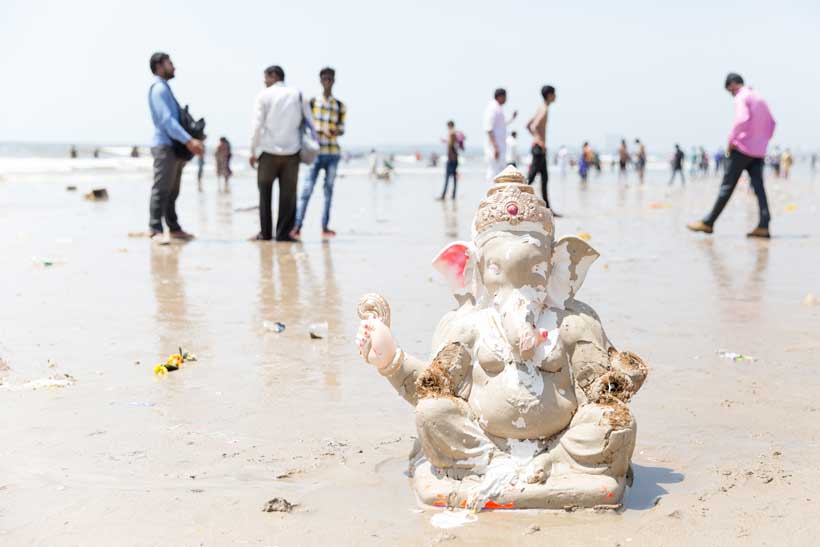 India is the world's biggest democracy. It is wedded to secularism. Article 25-A of India's Constitution provides for religious freedom. Yet, a US commission on international religious freedom called for putting it on religious freedom blacklist. USA has burgeoning politico-economic and strategic ties with India. As such, there is virtually no chance the state department will follow its lead on India. After all, the USA never showed any effervescent empathy for Kashmiris under Guantanamo Bay (as former chief minister called it) long before the COVID 19 lockdown.
The Report noticed, 'In 2019, religious freedom conditions in India experienced a drastic turn downward, with religious minorities under increasing assault'. Not only Muslims but also Christians, dalits (downtrodden) and other minorities are persecuted communities.
Familiar persecution pattern: Propaganda heralds religious persecution whether in pre-World-War-II Germany (anti-Jew), Myanmar. Indian authorities had linked dozens of cases of COVID-19 to a Muslim missionary group (tableghi, preachers) that held its annual conference in Delhi in early March, and health officials were racing to track down anyone who had contact with the participants. Coronavirus fears and religious tension were already at a fever pitch in India, and it didn't take long for the two forces to intermingle. Videos falsely claiming to show members of the missionary group spitting on police and others quickly went viral on social media, exacerbating an already dangerous atmosphere for Muslims. "
Since March 28, tweets with the hashtag #CoronaJihad appeared over 300,000 times and were potentially seen by 165 million people on Twitter. The social posts were mostly fake. For instance, one post, purported to show a person spitting on a Hindu. The graphic post was actually fabricated in Thailand.
On the heels of the propaganda came religious pogroms conducted by Hindu nationalists leaving 36 Muslims dead, their houses and shops burnt, including some mosques where they took refuge, in Delhi . The pograms were rooted in anti-Muslim hatred, dating back to pre-Partition of the Sub-Continent. Subconsciously, Hindus believe that Muslims are untouchable. They are treated as a malaise. Several past events reflect how Hindus give vent to their antipathy toward the Muslim, and occasionally to other minorities.
Dream of a Greater India: There are several fanatic Hindu organisations who enjoy ruling party's patronage. They include Rashtraya Swayem Sevak Sangh, Vishwa Hindu Parishad, |Bajrang Dal and their ilk. They cherish dream of "Greater India" for which all
the minorities especially Muslims will have to be weeded out of India. The RSS founders made no bones in calling them snakes. India's prime minister Narendra Modi is portrayed as an avatar of RSS's founder Keshav Baliram Hedgewar. He founded RSS on 27 September 1925. Five people were present at the inaugural meeting, Hedgewar, Moonje, Veer Savarkar's brother Ganesh Damodar Savarkar, L.V. Paranjpe and B.B. Tholkar. With the rise of the Bharatiya Janata Party, Hedgewar now commands formidable respect with the Hindu majority and terrified minorities. Even even some Congress leaders, including Pranab Mukherjee visited Hedgewar's grave and paid him rich tributes to avoid being dubbed anti-RSS.
C.P. Bhishikar's biography of Hedgewar, Keshav Sanghnirmata tells how RSS founder equated Muslims to "yavana" snakes. Rakesh Sinha, BJP's Rajya Sabha MP and Hedgewar's biographer, said, "Hedgewar formed RSS in order to consolidate the Hindus. He wanted to liberate them from restrictions imposed by the protracted Mughal-British rule.
Driving force for Hedgewar to form RSS was Vinayak Damodar (Veer) Savarkar's ideas on Hindutva and motherland. Savarkar had dictated that only those who considered India as their fatherland and a holy land could be considered patriots. He ruled out Muslims, suggesting that their patriotism should always be suspected.
India's home minister once called Muslims "termites". The RSS thinks they are doing Muslims a favor by "letting" them call themselves "Indian". The ruling BJP has a symbiotic relationship with RSS as is obvious from Babri Masjid demolition.
In a work that expressed admiration for Nazi Germany's purge of Jews, Golwalkar (RSS) wrote in 1939, "… the foreign races in Hindusthan must either adopt the Hindu culture and language, must learn to respect and hold in reverence Hindu religion, must entertain no idea but those of the glorification of the Hindu race and culture, i.e., of the Hindu nation and must lose their separate existence to merge in the Hindu race, or may stay in the country, wholly subordinated to the Hindu Nation, claiming nothing, deserving no privileges, far less any preferential treatment not even citizen's rights." (MS Golwalkar, We Or Our Nationhood Defined, Bharat Prakashan, 1939, 104-105). Golwalkar made it clear that in the RSS view, Hindu majoritarian identity politics is the only acceptable nationalism, and any politics of asserting an identity separate from the Hindu identity is 'anti-national' and 'divisive.'
He wrote: "Let us remember that this oneness is ingrained in our blood from our very birth because we are all born as Hindus." (Bunch of Thoughts, p. 255).
Re-imaging: The RSS has been busy re-imaging itself in media as a `cultural, not a `genocidal movement', Rashtriya Swayem Sevak Sangh has floated selected leaks into national and international media from a new book by its ideologue Sunil Ambekar. He is organizing the national secretary of the RSS's student wing (Akhil Bharatiya Vidyarthi Parishad). The book is titled 'The RSS: Roadmaps For The 21st Century'. As a prelude to the book launch, the RSS hosted an in-house closed-door briefing for foreign journalists based in India. Earlier, it held an all-India enclave in which `intellectuals' from all over India were invited. RSS's puppet Muslim munches to distribute pamphlets. The aim was to show off that RSS was not anti-Muslim.
Gay stand: To appease the West, the RSS has deviated from its anti-gay position. The above-mentioned book says, `RSS is willing to discuss this issue in future'.
Indian Constitution: RSS spurn Indian Constitution and believes India is a place for Hindu nation, Rashtra, to live exclusively in.RSS, Hindutva Ideology and Minority Muslims.
The Hindu civil and military leadership is nostalgic about ancient India's prosperity during the Maurya and the Gupta periods achieved through total-war tactics (Major General Rajendra Nath, Military Leadership in India: Vedic Period to Indo-Pak Wars). Indian army is wedded to a keynote of Krishna's strategy: `end justifies the means. The truth may often have to be sacrificed in pursuit of victory (Karma Parva)'. Brihaspati and Kautilya (Arthashastra) stress koota yuddha (no-holds-barred war or Maya yuddha (war by deception) against the non-Hindu. Congress leader Dr. Shashi Tharoor is in the eye of a storm because of his innocuous remarks about the rising wave of Hindu nationalism in India.
RSS-Nathsi nexus: The RSS leaders had nexus with Nathsi leaders. Now they are hobnobbing with extremist elements in Israel. We need to see through the Hindutva mentality and smokescreen of India's constitutional secularism Ruling Bharatiya Janata Party's commitment to koota yuddha is obvious from(a) its Babri Masjid petition to the Supreme Court to hand over the `undisputed 'land to the Nyas (trust), VHP (Nyas originally owned only one acre.
(b) BJP-supported then Gujarat Chief Minister Narendra Modi's 11- phase Gaurav or papadshahi yatra (pride parade) in July 2002.
Congress leader Tharoor pilloried for exposing BJP-RSS nexus: While delivering a lecture (July 15, 2018) on "Threats Faced by Indian Democracy and Secularism" at Thiruvananthapuram, Tharoor, a former candidate for the post of UN secretary-general, expressed apprehension that `the BJP could tear up our Constitution and replace it with one that enshrines the principles of the "Hindu Rashtra", that would pave the way for the creation of a "Hindu Pakistan" (implying extremist Pakistan).
He added that BJP could not realize its dream as it lacks a requisite majority in parliament. The BJP took his remarks as an affront and took Tharoor to task on multifarious propaganda channels. Even Congress became too miffed to defend him. Dr. Tharoor, made similar remarks during the Jaipur literature festival in January this year. He said, "We are living in a country where on the one hand the Prime Minister says the Constitution is his holy book and on the other hand, he extols as a hero and instructs his Ministers to study the works, writings, and teachings of Deen Dayal Upadhyaya, who explicitly rejects the Constitution. "The only thing that had stood in its [BJP's] way is a two-third majority in the Rajya Sabha". BJP's official ideology is "Integral humanism", coined by Deendayal Upadhyaya in 1965. The RSS stands committed to Hindutva, a term coined by VD Savarkar. Upadhyaya sugar-coated the term Hindutva as Bharteeyata. The adamant Tharoor promised to retract his
statement if the BJP officially abandon the Hindu-Rashtra (nation) ideal (propounded by Savarkar and Golwalkar, Upadhyaya and their ilk. The Hindu Rashtra concept was first formulated by Savarkar in 1923
in the essay titled "Hindutva". It was officially adopted through a resolution by the Hindu Mahasabha in 1937. So, RSS's two-nation theory resolution was contrived even before the Muslim League's resolution of Lahore in 1939.
Upadhyaya presented his `theory of Muslim purification' at the BJP National Council meeting in
Kozhikode in 2015. India's founding father, `Mahatma' Gandhi, himself was shot dead by an RSS fanatic, Nathuram Godse, in 1948 for his perceived soft corner for Muslims. Vallabhai Patel banned the RSS. To appease the state, as well as to continue their operations, the RSS decided to drop the words 'Hindu Rashtra' or the Hindu Land, from their official manifesto. The party was reinstated.
RSS-BJP Nexus: The ruling BJP has a symbiotic relationship with RSS as is obvious from Babri Masjid demolition. The RSS publicly supported Gujarat chief minister and BJP leader, Narendra Modi's 11-phase Hindu Pride Parade in July 2002.
How RSS distort history? The 'Hindu' were persons inhabiting the Indus valley area and beyond. The territory inhabited by him was Hindustan. But, the RSS calls the territory Hindusthan (the Hindu's place). The suffix '-stan' being of non-Hindu origin is obnoxious to RSS's good sense. They find Bharatvarsha even more palatable. This word originated from an ancient Hindu king Bharatvarsha. The communalist outfits like Sangh Parivar use this name preferentially as it emphasizes Vedic roots of the country and its original people. Vinayak Damodar Savarkar in his book Hindutva defines 'Hindutva' (Rashtriya Swayem Sevak Sangh's ideology) as 'Hindus being a nation (Rashtra), bound by a common culture (Sanskrit), a common history, a common language, a common country and a common religion (Hindu dharma). All RSS recruits take Pratigya (oath): `for the all-round progress of Bharatvarsh (ancient name of India) by strengthening Hindutva. Norwegian mass killer's manifesto hails Hindutva
Goals of Indian Hindu nationalists were identical to Justiciar Knights, Anders Breivik claimed.
Mahatma Gandhi's assassination: Following the assassination of Gandhi by a former activist of the Sangh, the RSS was banned. To appease then home minister Patel and wriggle out of the ban, the RSS, in 1948, dropped the term `Rashtra' from its manifesto.
Anti-Conversion laws: Several Indian states have passed anti-conversion laws. These are aimed at restricting the right to propagate religion, which is guaranteed by Article 25 of the Indian Constitution. The aim of the two parties was to convert India into a Hindu state. India claims to be a secular country. But, unfortunately, the country's legislative history, relating to the issue of conversion underscores the reality that the government always harbored grudge against conversion. Orissa, Madhya Pradesh, Rajasthan. Arunachal Pradesh and Tamil Nadu passed Freedom of Religion Acts. A common feature of these anti-conversion law is that they made so-called 'forced conversion' a cognisable offence under sections 295 A and 298 of the Indian Penal Code.
Cognisability of the offence licensed police to harass missionaries and converts under influence of Hindu fanatics or Government functionaries. Some Indian courts intervened to stop persecution of nouveau converts or Christian preachers. For instance, Chief Justice A.N. Ray in Reverend Stainislaus v. State of Madhya Pradesh (AIR 1977 SC 908), and Yulitha v. State of Orissa and others, ruled that propagation is different from conversion. Ray observed adoption of a new religion is freedom of conscience, while conversion would impinge on 'freedom of choice' granted to all citizens alike. But the state governments remained nonchalant to the courts' observations. The courts' decisions being declaratory (certiorari), not mandatory (mandamus), remained un-implemented. Interestingly, India's Ministry of Home Affairs (February 1981) advised the State Governments and Union Territories to enact laws to regulate change of religion on the lines of the existing Acts in Madhya Pradesh, Orissa and Arunachal Pradesh (The Statesman, Delhi, November 16, 1982).
There are iron-clad guarantees in the Constitution for religious freedom. Yet, not only the born Christians but also Hindus who become Christians complain of persecution. It is not only Orissa, but also several other Indian states that have passed anti-conversion bills forbidding Hindus to convert to other religions. Such legislation violates the UN Charter of Human Rights which gives a person right to change his or her religion.
Harassment and social boycott of dalits (down-trodden): To discourage dalits from converting to Christianity, not only the Centre but also the Indian states have deprived 'dalit Christians' of minority-status privileges. Any Hindu who converts to Christianity is socially boycotted and tortured in different ways.
Six women at Kilipala village in Jagatsinghpur district (Orissa) had their heads tonsured by influential Hindus. Their offence was abandoning Hindu faith at their own free will. Christian missionaries are harassed, deported and even killed. Indian government ordered 'deportation of three American preachers from Church of Christ in North Carolina on the first available flight to the US.'. To add insult to their injury, the preachers were even attacked by Hindu fanatics. They had a narrow escape. Courts rarely punish people who manhandle Christian preachers. Dara Singh murdered Australian missionary Graham Staines and his two minor sons.
A few years back, Hindus attacked Christians as tit-for-tat for a book which allegedly insulted Hindu deities. Investigations revealed that the book was not written by any Christian. But, it happened to be displayed on one of the Emmanuel Mission's book-shops for sale. The Mission is a Christian organisation that runs a chain of schools in various Indian states.
Hindus ignore the fact that Christian missionaries started coming to India, particularly the North-East, in the late 19th century. They promoted education and socio-economic developmental work in the region. In Rajasthan, the Emmanuel Mission, alone, runs over 50 schools.The bill makes religious conversion a non-bailable offence. While giving vent to their wrath against Christians,
Secret survey of Christians: Indian states sometimes conduct secret surveys of Christian population. With Narendra Modi, then as chief minister, the Gujarat government harboured xenophobic attitude not only towards Muslims but also Christians.
A survey of the Christians' living in northern and central Gujarat, in February 1999 was withdrawn after protests. Modi restarted the survey March 2003 and May 2003 in Christian – inhabited areas (Ahmedabad, Sanaskantha, Jabarkantha, Kutch, Rajkot, Patan, Vadodara, Anand and Banaskantha).
In a resolution, the RSS has called upon the Hindus, particularly Swayamsevaks, to be vigilant about `anti-national and terrorist' Christian groups, posing a threat to the country's internal security. It urged the Government to take strong measures against said groups. They condemned Pope John Paul II's statement criticising Indian states' legislations banning conversions of the Hindus by missionaries. The executive declared that such conversions were a direct challenge to the sovereignty of the country. It is significant to mention that the Pope had just said that ''free exercise of the natural right to religious freedom was prohibited in India". RSS's resolution ignored that the right to change one's religion was enshrined in the UNO's Charter of Human Rights, also.
The RSS urged the Centre to lodge a protest with the Pope for exhorting the Christian missionaries to carry on their campaign of conversions defying the law of the land.
Christians dubbed `insurgents': In his interview with India Today (April 4, 2005, Christian Missionaries are with Naxals, page 80-81), K. S. Sudersan (Rashtrya Swayem Sevak Sangh) says, 'Naxals have a safe base in Andhra Pradesh because Christian missionaries are with them. They attack mandir (temples) and other Hindu institutions but never attack a Church. Because the Chief Minister is a Christian, he has given them abhaydaan (freedom from fear)and crowds of two lakh or more they can gather'.
In 1999 a Human Rights Watch (HRW) report stated that Vishva Hindu Parishad (VHP), Bajrang Dal, and Rashtriya Swayamsevak Sangh (the sister organisations of the Bharatiya Janata Party) are the most accused Hindu organizations for violence against Christians in India. The National Commission for Minorities has stated that the State governments ruled by the Bharatiya Janata Party and its allies provided support to the perpetrators. In most reported cases the named perpetrators are members of the Sangh Parivar organizations. The Sangh Parivar are small subgroups that formed under the umbrella of the Rashtriya Swayamsevak Sangh (RSS), an umbrella organization whose roots date back to 1925. The RSS, who promote a form of Hindu nationalism called Hinduvata, oppose the spread of "foreign religions" like Islam and Christianity. According to Human Rights Watch, Sangh Parivar and local media were also involved in promoting anti-Christian propaganda in Gujarat. Mainstream Protestant, Catholic and Orthodox Christians are targeted far less frequently than Evangelical and Pentecostal Christians. There was an increase in incidents of violence against Christians after the new BJP government under Narendra Modi came to power after the general election in April–May 2014. Maximum number incidents were reported from Uttar Pradesh. According to a report by Open Doors, the persecution of Christians in India increased sharply in the year 2016.
Attacks on churches
In June 2000, four churches around India were bombed (Andhra Pradesh and Tamil Nadu). A church in Maharashtra was ransacked. In September 2008, two churches were partly damaged in Kerala. In 2015, a church building under construction was vandalised in Haryana. St. George church in Mumbai was also attacked by masked persons. In the same month, the cathedral of Jabalpur was attacked and more than a dozen people were injured. The same cathedral had also been attacked in 2008 and the entire altar burnt down. In April 2015, St. Mary's Church in Agra was vandalised and statues of Mother Mary and the Infant Jesus were damaged. A Church in Kachna area of Raipur was attacked by a mob during a Sunday service and five people were injured when they tried to stop the assailants.
Several churches were attacked in the capital Delhi in recent years. They include St. Sebastian's Church (burned), St. Stephen's college chapel May 5, 2018 (vandalised and the cross desecrated with pro-Hindutva slogans).
In Madhya Pradesh a church was destroyed and bibles were burnt in Mandla district in September 2014. In March 2015, a Bible convention was attacked in Jabalpur, with allegations that religious conversions were taking place. So on.
Inference: Religious persecution caricatures India's constitution. Not only Muslims but also other minorities have a miserable plight. To stifle dissent, India clamps its draconian laws, like Public Safety Act, on dissidents. The preachers, including in-charge of Delhi preaching centre, was challaned under anti-terrorism and anti-money laundering laws.
Status of Minorities in Pakistan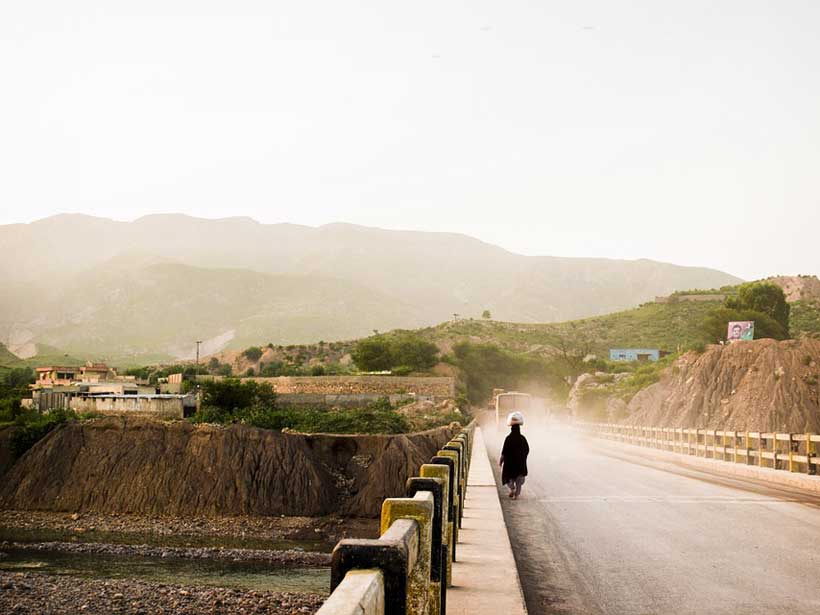 In February this year, Pakistan's prime minister, Imran Khan, posted a tweet condemning the Delhi riots and stated that anyone who targets the non-Muslim minorities in the country or their places of worship will be dealt with strictly. For all the resolute comments that Mr Khan has made for protection of minorities in Pakistan, the reality showcases a completely different scenario. The status of religious freedom is almost minimal, minorities have been unjustly prosecuted under the blasphemy laws and there have been targeted attacks on the non-Muslim citizens and defenders of human rights. This article aims to assess the condition of Minorities in the country and the unjust use of blasphemy laws as a tool of oppression.
Forced Conversions: A chronic problem
On October this year, Arzoo Raja, a 13-year-old Christian girl, was abducted right outside her house in Karachi. She was forcibly converted to Islam and married off to her abductor, a 44- year-old man. The police denied these claims and asserted that it had sufficient proof to prove that the girl converted and married off on her own volition. To make matters worse, the Sindh high court validated the marriage (even though the legal age is 18), and stated (based upon falsified documents) that Arzoo was old enough to make her own decisions. This case isn't a one off and there have been multiple instances in the past where underage girls from minority religions have been abducted and forcefully married off after conversion. A few months ago, a Hindu teenage girl, Simran Kumari was abducted from Ghotki in Sindh and converted to Islam. She was also married off to her abductor and her parents were stopped from visiting because of them being 'Kafirs' . Mirpur Khas, Sanghar, and Ghotki are some of the districts that have had the highest number of such incidents and all of them come under the province of Sindh. These incidents are more than just ordinary cases of forced conversion, they are a reflection of deeper issues rooted in economic, social and cultural status of the minority communities.
Most of the minority communities have been traditionally engaged in jobs associated with low income such as daily wage labour and any scope of upward economic mobility is limited. Amar Guriro, a senior journalist states that many Hindu and Christian women convert due to their poor financial condition, and that Muslim men easily lure these women on the pretext of providing better financial and living conditions . But investigations in the past have revealed that economic hardship might be a factor in these incidents but it isn't the only factor, and in most cases, the women yield to their abductors due to fear of their lives. There have been cases where after a woman is abducted from a village, large groups of Muslim men drive around the village with loudspeakers in their cars shouting "the victory of Islam". The main reason behind this is to instil a psychological fear and ensure that the minority communities do not take legal recourse. It's unfortunate that even if the victim's family were to lodge a First Information Report, it would make no difference. The police, political representatives and the judiciary are usually in cahoots, and any form of protest would be at the cost of endangering their own lives. This is clearly seen in majority of the cases where the victim is usually below 18 years of age, even though as per a recent amendment to the penal code, the legal age of marriage for girls is 18 years. The police play a huge part in providing forged documents as proof to the judges who readily accept it without questioning the legitimacy and let the accused go scot free.
Blasphemy Laws
The blasphemy laws in Pakistan pose another set of problems for the minorities, and are one of the strictest in the Islamic world. They were inherited from the former colonial rulers back when Pakistan was a part of India and a British colony. During the reign of the military government headed by General Zia-ul-Haq, few other clauses were added to these laws which criminalised certain acts such as insulting Islam's Prophet, speaking against the holy Quran or using derogatory language against important religious scholars. According to the data given by National Commission for Justice and Peace, there were a total of 1540 blasphemy cases which came up till 2018 and out of those 1540 cases about 50% cases had a non Muslim as the accused even when they constituted very small share of the total population . The Ahmadiyya's, a Muslim minority, are the worst affected by these laws. The Ahmadiyya community is a sect of Islam which has its roots in India and was founded by Mirza Ghulam Ahmad. Unfortunately, the Ahmadiyya community faces a lot discrimination world over and is generally regarded as non-Muslim in most of the Islamic countries. According to the second amendment in Pakistan's constitution, the Ahmadis are considered as non-Muslims in the Islamic Republic of Pakistan. The Ahmadis have had repeated allegations of blasphemy against them due to the fact that their religious beliefs contradict the verses in the Quran and are therefore equal to speaking against it. This is completely ironical to the fact that Pakistan's constitution clearly states that each and every single religious community has the right to profess, propagate and practise their religion. For the other minority religions, the blasphemy laws act as a means of seeking revenge or showing dominance for the majority Sunni Muslims. In May 2019, Ramesh Kumar Malhi, a Hindu veterinary doctor, was accused of wrapping medicines in the pages containing verses of Quran because of which his clinic and a few other shops belonging to the Hindu community were burned down . Similarly, in 2018, a 25-year-old Christian man was accused of sending blasphemous texts because of which Muslim mobs raided the houses of Christians living in the area and threatened to set their houses on fire. In both the incidents, the police filed no cases against the offending mobs. In most of the cases, it is important to note that the reason for charging someone with blasphemy is usually due some other personal conflict entirely unrelated to the charge of blasphemy and is usually used as a means to extract revenge.
These blasphemy laws represent the sorry state of freedom of speech in the country. The idea that anything with regards to religion is sacred and cannot be contested leads to the formation of dogmatic opinions. While it is understandable that the blasphemy laws only apply to statements meant to defame a religion, but since these laws come under the purview of the Federal Shariat Court to determine what is Islamic or un-Islamic, even well-intentioned constructive criticism is considered blasphemous. John Stuart Mill, one of the most influential thinkers of classical liberalism, in his book 'On Liberty' talks about the role of freedom of speech and expression. He says "If all mankind minus one, were of one opinion, and only one person were of the contrary opinion, mankind would be no more justified in silencing that one person, than he, if he had the power, would be justified in silencing mankind.". The reasoning behind this is to show how important it is to allow divergent views to be spoken about clearly, and even if there is disagreement about the truthfulness of a particular view or opinion, there's always a possibility that it might contain a certain element of truth. The inability of a country to tolerate divergent views is representative of its insecurity towards criticism and change. This eventually leads to its downfall as even the most common and rational arguments are sometimes suppressed.
Subpar Standard of Living
While the cases above represent some of the worst atrocities against minorities in Pakistan, their everyday lives don't provide a very bright picture either. There has been discrimination in the past with regards to employment, such that sanitation work or daily wage labour work was restricted to non-Muslims only. Even with regards to education, there have been reports where the students from the minority religions have faced religious slurs or have been plainly discriminated by the teachers. Some of the textbooks portray the minorities in a negative light and completely negate their existence when recounting the history of the country, this reinforces an anti-minority mindset within the young adults and prevents the minorities from enrolling in educational institutions which restricts their social and economic upward mobility. In general, at least in the rural areas, non-Muslims have faced violence and many have lost their lives too. There have been numerous cases where houses of Hindus and Christians have been burnt down, their men, women and children killed or forced to leave the village. Temples and Churches have been destroyed in many areas, such that only a handful remain. A survey by the Pakistan All Hindu Rights Movement showed that out of a total of 428 temples that were present in the country during independence only 20 remain today.
While the government of Pakistan refuses to do anything, human rights lawyers and non governmental organisations present a ray of hope. In the past, journalists, activists and human rights lawyers have actively taken up cases of forced conversion, religious violence and misgovernance. This has made justice an achievable reality, even if it is only for a handful of cases. But the downside to this is that by saving the lives of others, the activists and lawyers have put their own lives at risk. There have been many instances where activists and journalists have received threats and backlash from religious extremists, some have even lost their lives. On 5thJune a journalist who had been criticising the government and the military was abducted in Lahore and detained without any proper warrant . Similarly, a co founder of an NGO working for the rights of young women was randomly detained and put on an exit control list, restricting her ability to travel overseas.
Missed Opportunity
Imran Khan's inability to take firm action against the oppression of minorities in Pakistan is an indication of their worsening condition in the country. His ostrich approach makes him preach about the inexistent tolerance that Pakistan has for non-Muslims on various
International forums. It would be wise for him to first start taking constructive steps to improve the situation in his own country before concerning himself with the issues of his next-door neighbour. The tough balancing act that Mr Khan has tried to play between supporting a tolerant Pakistan and the Islamic clerics at the same time has clearly failed. Zahid Hussain, an analyst and author states that Imran Khan, right from the time that he came to power, did want a tolerant Pakistan, but not at the cost of losing support of certain extremist elements. The problem is, instead of carefully balancing the two, he empowered the extremists, nullifying any bit of chance there was for improving the condition of minorities.
Theorizing The teesta River Water Dispute
Teesta River originates in the Himalayas and flows through the states of Sikkim and West Bengal to merge with Jamuna in Bangladesh (Brahmaputra in Assam). The river drains nearly 95 per cent of the state of Sikkim. It covers 3,225 square kilometres across the districts of Darjeeling and Jalpaiguri in West Bengal before entering into Bangladesh. It is the fourth longest transboundary river of Bangladesh that flows down from India.
In Bangladesh, Teesta River covers 9,667 square kilometres with an estimated population of  9.15 million as in 2011.1 According to the estimates provided by the Bangladesh Bureau of  Statistics 2012, 21 million people are directly or indirectly dependent upon the river water for  their livelihoods in Bangladesh. It covers nearly 14 per cent out of the total area under  cultivation in Bangladesh.
This river has been a point of contention between India and Bangladesh since 1950s and 1960s when India and former East Pakistan began discussing proposed projects on the river. Immediately after the creation of Bangladesh in 1971, the Indo-Bangladesh Joint River Commission was set up to carry forward the talks over the sharing of river waters in 1972.
The Teesta barrage, hydropower projects and dam constructions over Teesta in India has led to a disturbance in the flow of river water downstream, i.e., in Bangladesh. Though the hydropower projects and dam constructions are also being carried by the Bangladesh government on its side of the river.
Bangladesh, that gets lesser share than that of India of the Teesta River water, claims for an equitable share which is unacceptable to the state of West Bengal. Negotiations over the same have been going on since 1983. The matter is still over the table with an unresolved dispute.
The Dispute
A significant amount of Teesta's water flows only during wet season i.e., between June and September, leaving scant flow during the dry season i.e., October to April/May which paves way to the issue of equitable sharing during lean season. The 50-50 allocation of the river water could have been agreed to but it was opposed by the Chief Minister of West Bengal, Mamta Banerjee, who claims that it would be unfair to West Bengal since it would adversely impact the water-flow available in the state.
The stakeholders here are not just the Indian state and the Bangladesh government but since water is a state subject, the Indian state of West Bengal is a large party to the matter whereas Sikkim has highly been ignored (which is also a point of highlight for the critics).
Bangladesh claims that an equal water sharing is essential for them since their basin dependence is higher than that of India's and also, that the downstream nature of Bangladesh makes them vulnerable since any construction by India affects the water flow available to them. Apart from the farmers getting adversely affected, the inadequate flow of water has also created siltation. Thus, these are reasons enough to get India's attention towards this issue.
However, West Bengal's concerns can also not be ignored which states that Teesta has dried up due to which an acute drinking water problem has been caused apart from another issue which states less availability of water for irrigation needs.
In 1983, an ad hoc arrangement was made between India and Bangladesh wherein both agreed to share 75 per cent of river water with India using 39 per cent and Bangladesh 36 per cent. The remaining 25 per cent was to be distributed after some further studies. In 1997, a Joint Committee of Experts was formed to examine the matter. It took until 2004 for a Joint Technical Group to be formed which drafted an interim agreement for the sharing of the river water during the lean season. However, in 2005, the JTG admitted its inability to come up with a solution.
In 2005 itself, the Joint River Commission stated that the river will not be able to meet the needs of both the countries during the lean seasons, hence, any agreement that is made will have to be based upon shared sacrifices. In 2010, the two countries agreed to resolve the matter expeditiously and drafted some principles for the sharing of river water during the lean season.
In 2011, the agreement was to be signed during the visit of the then Prime Minister of India, Dr. Manmohan Singh, to Dhaka, Bangladesh. However, it fell through when the Chief Minister of West Bengal, Mamta Banerjee protested against the proposed allocation of 50 per cent of the river's water to Bangladesh.
Since then there have been bilateral discussions on the dispute between the two countries but they have been unable to reach upon a mutually agreed agreement. Something that has been continued to be a major sore point within the bilateral relations of India and Bangladesh!
Main Problem
Teesta barrage, whose construction started in the late 1970s, is the largest irrigation project of the entire eastern region. It aims at utilizing the potential of Teesta River in hydropower generation, irrigation, navigation, and flood moderation. India, being the upper riparian country, controls the flow of the river water into Bangladesh from the Teesta barrage. Even Bangladesh has constructed a barrage downstream that provides water for agriculture and irrigation to the drought prone areas of northern Bangladesh.
Bangladesh argues that the construction of Teesta barrage has drastically reduced the availability of water downstream, especially, in the dry season. On the other hand, it's not just Bangladesh that is facing such issues, India is facing such issues as well. A reduced availability of groundwater due to underground tunnelling has been witnessed which has impacted agricultural productions and livelihoods in the region. The drying up of natural springs and local water resources, the matter which also needs to be addressed, has resulted in growing scarcity of drinking water. An increasing number of landslides have also been witnessed in the mountainous regions of Sikkim.
Development of hydropower projects and the construction of dams are majorly held responsible for all such issues. It has been a growing concern in India and something that the environmentalists, scientist, social activists have all cautioned against. Changes in the river, which have largely been due to the dams being constructed on the Teesta are being witnessed, including frequent changes in the course of the river, delta formation, high rates of siltation, increased erosion, and siltation of agricultural land in the areas surrounded by the river.
Availability of water for irrigation is a key issue, particularly for West Bengal, as highlighted by local communities. It is estimated that the availability of water for irrigation be reduced due to the series of proposed dams since every hydropower project is estimated to absorb at least 5 per cent of the river's running water.
Similar is the situation with Bangladesh as well where farmers are being forced to rely on tube wells to pump underground water which has resulted in increased cost of production and also, reduced areas under cultivation. In many areas, increased siltation of riverbed has caused widening of the river which has resulted in bank erosion and flooding.
The Perspective Of Institutional Economics
The dispute is still hanging somewhere unable to find itself a reasonable solution. It is not just about the point of contention regarding the sharing of water, that how much water should India consume or how much of it should Bangladesh take away from the river, but it is also about the environmental concerns and the way it is impacting the humans. Maybe, if India takes up the discussions regarding sharing of some of the benefits that it would gain from its hydropower projects, it could happen that the dispute might be solved, but that would not solve the environmental concerns altogether.
Environmental economics, a strand of economics, offers one such solution which talks about using a price signal in waiving off a particular dispute. But in order to do that, you need to own that particular resource which is not possible in the case of a river. The market, thus, cannot allocate the resource using a price signal since there are no specified property rights, therefore, none of the state can boast of ownership. The lack of property rights disables either of the state to be able to sell it or rather, in this matter, be able to negotiate a settlement using a 'price' signal on the basis of cost-benefit analysis. Similarly, one state cannot also exclude the other state from using the river water since it's a common environmental resource for both the states.
This indicates towards the presence of externalities that happens when there are lack of property rights and people utilize their utility not considering what additional/negative utility others may get from it. In such a problem, institutional economics, another branch of economics, has some solution to offer. Elinor Ostrom, an American political economist talks about common pool resources that people have managed successfully for generations. She says that these resources should be managed in communities where people can collectively come and decide and set up some rules that should match the local conditions since different regions have different ecosystems.
Here, in the context of the Teesta River dispute, the major thing that is missing is the 'people' and their participation in forming a consensus over the usage of river water. The local communities are the major stakeholders of the river water and it is them who are being majorly effected but they have been kept away and everything has just boiled down to politics and the bilateral equations between the two states. This leads us to understand the issue from the lenses of political ecology.
Political Ecology And Its Links With The Dispute
Political ecology is that branch of geography that emerges from 'critical geography' and makes this basic point that physical environment in which we live in is not just natural but is characterized by a constant human intervention making it a 'built' environment. And since we live in such environment which is partly and very deeply influenced by human beings themselves, social and human processes should be right at the centre of our analysis.
Political ecology fundamentally connects questions of environment with questions of political processes and political power, something that is clearly visible in the dispute in discussion. It also draws insights from political economy, particularly, Marxian political economy to draw this connection between environmental issues, political power, and political and social processes.
David Harvey, one of the renowned scholars of political ecology, talks about the phenomenon of 'Accumulation by Dispossession.' This phenomenon talks about the existing social relations between the capitalist class and the farmers/working class. This talks about how the farmers are being left with no other option than to lose their lands and become a victim at the hands of the industrial development.
Here, in the context of Teesta River dispute, something similar is happening. On one hand, while the government and a section of civil society is happy with the expected benefits of the hydropower project like employment, energy sufficiency, new revenues, on the other hand, local communities, environmentalists, scientists, and activists are concerned about social, cultural, and environmental aspects of these projects. More such projects are proposed, more the economic and industrial development but only at the cost of environmental development and also, at the cost of the livelihoods of the local communities!
Conclusion
The politics of the two countries, their asymmetric relations, and their urge to economic and industrial development has costed the local communities their livelihoods. For the authorities concerned, it's about their political ego, their incapability of meeting the local needs through the existing water share, but holistically, this matter is not just about that. Undoubtedly, it continues to be dominated by political procedures but what matters the most are the local communities who are suffering on both the sides of the borders. It is these people who are losing their livelihoods, lands, and the allied opportunities but have been kept away from the major procedure of decision making. The sufferers are none but the environment itself whose course is being decided by the humans and also, the humans – but only the ones that are dependent upon the same environment for their livelihood opportunities. Rest that remains is the politics!
As Sri Lanka struggles with Chinese debt-trap, Maldives moves closer to the Quad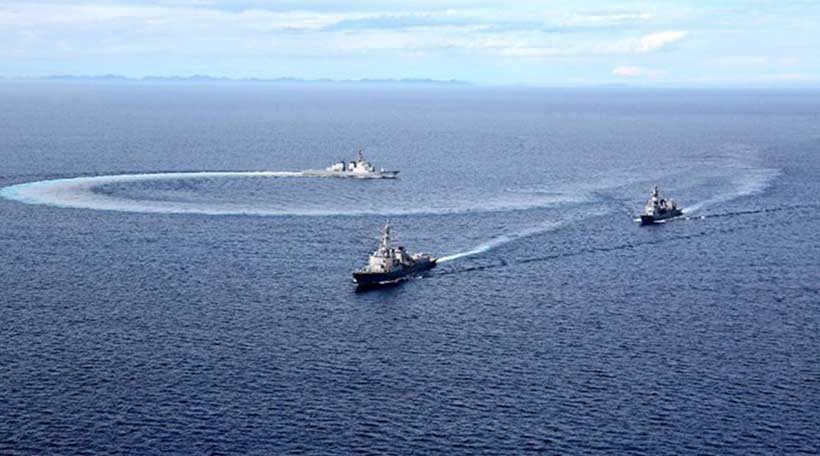 The Indian Ocean's geopolitical currents have witnessed drastic transformation this year, particularly in the past three months, with India shedding the exclusive right of its sphere of influence over the Indian Ocean, by allowing the United States in its own backyard. Washington and New Delhi seems to have entered into what few analysts call a 'soft alliance'.
Sri Lanka and Maldives are strategically located in the northern section of the Indian Ocean, and have long been historically, culturally, and geopolitically under India's sphere of influence. But, things are beginning to change as Chinese debt-trap looms over these islands.
The Quad grouping, consisting of India, Japan, the United States and Australia, has demonstrated its collective military might in the maritime sphere of India with the recently concluded annual Malabar naval exercise. It also led to the emergence of new dynamics of cooperation in previously reticent areas, built upon confidence in each other's abilities and consciousness of where it stands in the newly unravelling geopolitical equation.
India's new strategic comfort with bringing in partners from the Quad partners lying external to the Indian Ocean Region, namely the US and Japan into its long-held exclusive sphere of influence signals a tilt in strategic imperatives for New Delhi in favour of the US that too in an evolving cold war-like situation involving Washington and Beijing with different set of countries rallying behind each side.
India has recently welcomed the US-Maldives Defense Cooperation Agreement signed in September, this year. The following month saw US Secretary of State Mike Pompeo's visit to Male where he announced Washington's intent to open an embassy soon.
Less than three months after the defence pact with Washington, Male signed a new agreement with Tokyo this month, for availing a Japanese grant of $7.6 million to strengthen the archipelago's Coast Guard capacities, in a second major pact with a Quad member.
New Delhi's newfound willingness to work with external actors in the Indian Ocean is a sign of strategic comfort stemming out from realist foreign policy considerations to expand its circle of friends and coalition partners in its own backyard against a common and more powerful adversary, Beijing, with which it also have decades-long tensions in the Himalayan frontiers.
Even though both these two countries succumbed to disproportionately superior Chinese economic might since the past one decade, it seems Maldives has somehow managed to come out of its dangerous level of dependency on China since Ibrahim Mohammed Solih of the Maldivian Democratic Party assumed presidency of the island nation two years back in November 2018.
The Sri Lankan economy went into a tailspin since the civil war ended in 2009. The country's exchequer was badly in need of financial support to sustain itself. It was also the time when Beijing just began to project its military and economic power in its neighbourhood and beyond as the flamboyant 2008 Beijing Olympics concluded.
The island of Sri Lanka soon acquired new geoeconomic significance when President Xi Jinping launched the most ambitious infrastructure project of this century in 2013, the Belt and Road Infrastructure, connecting three continents with the Indian Ocean as its epicenter of vitality.
With BRI, a tangled web of debt-trap rapidly began to loom over Sri Lanka as Beijing pumped-in investments into the war-battered island with malicious intentions.
The story of handover of Hambantota port, strategically located in the southern tip of Sri Lankan coast, to China for a 99-year lease in 2017, and the Colombo Port City project being built with Chinese assistance are just examples of how economic leverage gained geopolitically advantageous positions for Beijing overlooking the Indian Ocean. These assets are going to play a significant role in the connectivity of BRI's 'Maritime Silk Road' aspect.
Chinese-led projects are built and managed by Chinese workers themselves as they do in any other part of the world, naturally bringing presence of Chinese personnel to the areas where it operates.
The BRI, however, enhances Sri Lanka's significance in what theorists call the String of Pearls, wherein Beijing attempts to encircle India by a series of ports and maritime installations under its control in the Indian Ocean such as the overseas military base in Djibouti, Gwadar in Pakistan, and the ports in Bay of Bengal under Chinese influence hosted by either Bangladesh or Myanmar. Chinese submarine presence is also a new reality, particularly in areas surrounding the Malacca Straits.
All these factors naturally brought New Delhi closer to Washington to formulate a 'collective strategy' against the expansionist tendencies manifested by Chinese behaviour. At the same time, India has been taking proactive steps in its individual capacity to boost ties with other island and littoral states in the Indian Ocean Region (IOR), like Mauritius and Seychelles where India's listening posts to monitor sea-lanes also operate.
The Indian Navy has always been the first responder to any HADR (Humanitarian Assistance and Disaster Relief) situations in the IOR which earned significant soft power and respect for India in the countries of the region. This vision has been immortalized in India's maritime doctrine for regional cooperation in the Indian Ocean, SAGAR (Security and Growth for all in the Region), that was unveiled in 2015.
With the entry of the US, which already has its presence in the British Indian Ocean Territory of Diego Garcia lying mid-way of the ocean, that too with India's approval, and France in Reunion in the western Indian Ocean, the geostrategic picture of IOR is beginning to change.
Maldives stands as a good example of how to overcome Chinese dominating agenda by boosting cooperation among democracies. But, the Abdullah Yameen-era nightmare of Chinese debt burden is still far from over. In fact, Sri Lanka too is well aware of the Chinese trap from which it yearns to decouple itself. But, Colombo is left with limited options or alternatives to do so.
The renewed Indo-US strategic cooperation, if not translated into offering a viable solution to the debt-trap conundrum, Sri Lanka might irreversibly evolve into another extension of Beijing's legs in the Indian Ocean threatening the sovereignty of democracies in the region.
Recent steps in the strategic realm are welcome, but the Indo-Pacific democracies, particularly India and the US, should cooperate with these two key island states more in the economic realm as well, if possible near to the extent of Beijing as a collective move.