Why, USA classified secular India, too,`as of concern'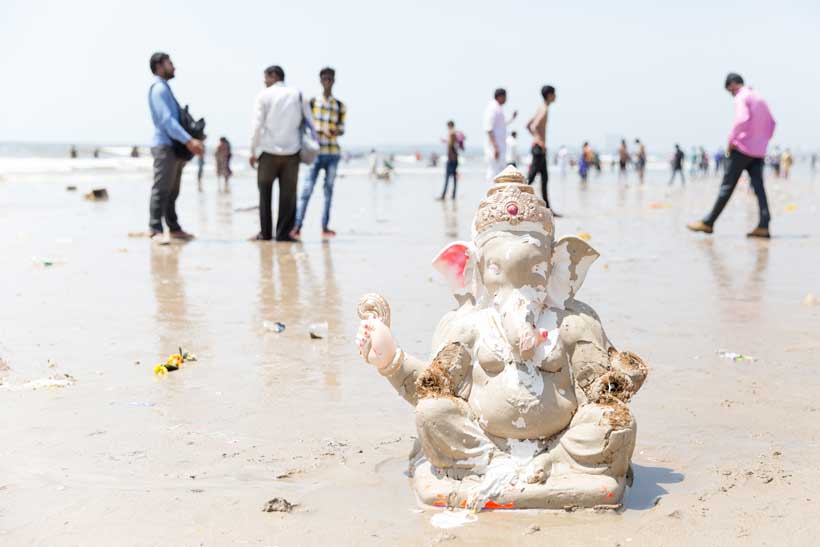 India is the world's biggest democracy. It is wedded to secularism. Article 25-A of India's Constitution provides for religious freedom. Yet, a US commission on international religious freedom called for putting it on religious freedom blacklist. USA has burgeoning politico-economic and strategic ties with India. As such, there is virtually no chance the state department will follow its lead on India. After all, the USA never showed any effervescent empathy for Kashmiris under Guantanamo Bay (as former chief minister called it) long before the COVID 19 lockdown.
The Report noticed, 'In 2019, religious freedom conditions in India experienced a drastic turn downward, with religious minorities under increasing assault'. Not only Muslims but also Christians, dalits (downtrodden) and other minorities are persecuted communities.
Familiar persecution pattern: Propaganda heralds religious persecution whether in pre-World-War-II Germany (anti-Jew), Myanmar. Indian authorities had linked dozens of cases of COVID-19 to a Muslim missionary group (tableghi, preachers) that held its annual conference in Delhi in early March, and health officials were racing to track down anyone who had contact with the participants. Coronavirus fears and religious tension were already at a fever pitch in India, and it didn't take long for the two forces to intermingle. Videos falsely claiming to show members of the missionary group spitting on police and others quickly went viral on social media, exacerbating an already dangerous atmosphere for Muslims. "
Since March 28, tweets with the hashtag #CoronaJihad appeared over 300,000 times and were potentially seen by 165 million people on Twitter. The social posts were mostly fake. For instance, one post, purported to show a person spitting on a Hindu. The graphic post was actually fabricated in Thailand.
On the heels of the propaganda came religious pogroms conducted by Hindu nationalists leaving 36 Muslims dead, their houses and shops burnt, including some mosques where they took refuge, in Delhi . The pograms were rooted in anti-Muslim hatred, dating back to pre-Partition of the Sub-Continent. Subconsciously, Hindus believe that Muslims are untouchable. They are treated as a malaise. Several past events reflect how Hindus give vent to their antipathy toward the Muslim, and occasionally to other minorities.
Dream of a Greater India: There are several fanatic Hindu organisations who enjoy ruling party's patronage. They include Rashtraya Swayem Sevak Sangh, Vishwa Hindu Parishad, |Bajrang Dal and their ilk. They cherish dream of "Greater India" for which all
the minorities especially Muslims will have to be weeded out of India. The RSS founders made no bones in calling them snakes. India's prime minister Narendra Modi is portrayed as an avatar of RSS's founder Keshav Baliram Hedgewar. He founded RSS on 27 September 1925. Five people were present at the inaugural meeting, Hedgewar, Moonje, Veer Savarkar's brother Ganesh Damodar Savarkar, L.V. Paranjpe and B.B. Tholkar. With the rise of the Bharatiya Janata Party, Hedgewar now commands formidable respect with the Hindu majority and terrified minorities. Even even some Congress leaders, including Pranab Mukherjee visited Hedgewar's grave and paid him rich tributes to avoid being dubbed anti-RSS.
C.P. Bhishikar's biography of Hedgewar, Keshav Sanghnirmata tells how RSS founder equated Muslims to "yavana" snakes. Rakesh Sinha, BJP's Rajya Sabha MP and Hedgewar's biographer, said, "Hedgewar formed RSS in order to consolidate the Hindus. He wanted to liberate them from restrictions imposed by the protracted Mughal-British rule.
Driving force for Hedgewar to form RSS was Vinayak Damodar (Veer) Savarkar's ideas on Hindutva and motherland. Savarkar had dictated that only those who considered India as their fatherland and a holy land could be considered patriots. He ruled out Muslims, suggesting that their patriotism should always be suspected.
India's home minister once called Muslims "termites". The RSS thinks they are doing Muslims a favor by "letting" them call themselves "Indian". The ruling BJP has a symbiotic relationship with RSS as is obvious from Babri Masjid demolition.
In a work that expressed admiration for Nazi Germany's purge of Jews, Golwalkar (RSS) wrote in 1939, "… the foreign races in Hindusthan must either adopt the Hindu culture and language, must learn to respect and hold in reverence Hindu religion, must entertain no idea but those of the glorification of the Hindu race and culture, i.e., of the Hindu nation and must lose their separate existence to merge in the Hindu race, or may stay in the country, wholly subordinated to the Hindu Nation, claiming nothing, deserving no privileges, far less any preferential treatment not even citizen's rights." (MS Golwalkar, We Or Our Nationhood Defined, Bharat Prakashan, 1939, 104-105). Golwalkar made it clear that in the RSS view, Hindu majoritarian identity politics is the only acceptable nationalism, and any politics of asserting an identity separate from the Hindu identity is 'anti-national' and 'divisive.'
He wrote: "Let us remember that this oneness is ingrained in our blood from our very birth because we are all born as Hindus." (Bunch of Thoughts, p. 255).
Re-imaging: The RSS has been busy re-imaging itself in media as a `cultural, not a `genocidal movement', Rashtriya Swayem Sevak Sangh has floated selected leaks into national and international media from a new book by its ideologue Sunil Ambekar. He is organizing the national secretary of the RSS's student wing (Akhil Bharatiya Vidyarthi Parishad). The book is titled 'The RSS: Roadmaps For The 21st Century'. As a prelude to the book launch, the RSS hosted an in-house closed-door briefing for foreign journalists based in India. Earlier, it held an all-India enclave in which `intellectuals' from all over India were invited. RSS's puppet Muslim munches to distribute pamphlets. The aim was to show off that RSS was not anti-Muslim.
Gay stand: To appease the West, the RSS has deviated from its anti-gay position. The above-mentioned book says, `RSS is willing to discuss this issue in future'.
Indian Constitution: RSS spurn Indian Constitution and believes India is a place for Hindu nation, Rashtra, to live exclusively in.RSS, Hindutva Ideology and Minority Muslims.
The Hindu civil and military leadership is nostalgic about ancient India's prosperity during the Maurya and the Gupta periods achieved through total-war tactics (Major General Rajendra Nath, Military Leadership in India: Vedic Period to Indo-Pak Wars). Indian army is wedded to a keynote of Krishna's strategy: `end justifies the means. The truth may often have to be sacrificed in pursuit of victory (Karma Parva)'. Brihaspati and Kautilya (Arthashastra) stress koota yuddha (no-holds-barred war or Maya yuddha (war by deception) against the non-Hindu. Congress leader Dr. Shashi Tharoor is in the eye of a storm because of his innocuous remarks about the rising wave of Hindu nationalism in India.
RSS-Nathsi nexus: The RSS leaders had nexus with Nathsi leaders. Now they are hobnobbing with extremist elements in Israel. We need to see through the Hindutva mentality and smokescreen of India's constitutional secularism Ruling Bharatiya Janata Party's commitment to koota yuddha is obvious from(a) its Babri Masjid petition to the Supreme Court to hand over the `undisputed 'land to the Nyas (trust), VHP (Nyas originally owned only one acre.
(b) BJP-supported then Gujarat Chief Minister Narendra Modi's 11- phase Gaurav or papadshahi yatra (pride parade) in July 2002.
Congress leader Tharoor pilloried for exposing BJP-RSS nexus: While delivering a lecture (July 15, 2018) on "Threats Faced by Indian Democracy and Secularism" at Thiruvananthapuram, Tharoor, a former candidate for the post of UN secretary-general, expressed apprehension that `the BJP could tear up our Constitution and replace it with one that enshrines the principles of the "Hindu Rashtra", that would pave the way for the creation of a "Hindu Pakistan" (implying extremist Pakistan).
He added that BJP could not realize its dream as it lacks a requisite majority in parliament. The BJP took his remarks as an affront and took Tharoor to task on multifarious propaganda channels. Even Congress became too miffed to defend him. Dr. Tharoor, made similar remarks during the Jaipur literature festival in January this year. He said, "We are living in a country where on the one hand the Prime Minister says the Constitution is his holy book and on the other hand, he extols as a hero and instructs his Ministers to study the works, writings, and teachings of Deen Dayal Upadhyaya, who explicitly rejects the Constitution. "The only thing that had stood in its [BJP's] way is a two-third majority in the Rajya Sabha". BJP's official ideology is "Integral humanism", coined by Deendayal Upadhyaya in 1965. The RSS stands committed to Hindutva, a term coined by VD Savarkar. Upadhyaya sugar-coated the term Hindutva as Bharteeyata. The adamant Tharoor promised to retract his
statement if the BJP officially abandon the Hindu-Rashtra (nation) ideal (propounded by Savarkar and Golwalkar, Upadhyaya and their ilk. The Hindu Rashtra concept was first formulated by Savarkar in 1923
in the essay titled "Hindutva". It was officially adopted through a resolution by the Hindu Mahasabha in 1937. So, RSS's two-nation theory resolution was contrived even before the Muslim League's resolution of Lahore in 1939.
Upadhyaya presented his `theory of Muslim purification' at the BJP National Council meeting in
Kozhikode in 2015. India's founding father, `Mahatma' Gandhi, himself was shot dead by an RSS fanatic, Nathuram Godse, in 1948 for his perceived soft corner for Muslims. Vallabhai Patel banned the RSS. To appease the state, as well as to continue their operations, the RSS decided to drop the words 'Hindu Rashtra' or the Hindu Land, from their official manifesto. The party was reinstated.
RSS-BJP Nexus: The ruling BJP has a symbiotic relationship with RSS as is obvious from Babri Masjid demolition. The RSS publicly supported Gujarat chief minister and BJP leader, Narendra Modi's 11-phase Hindu Pride Parade in July 2002.
How RSS distort history? The 'Hindu' were persons inhabiting the Indus valley area and beyond. The territory inhabited by him was Hindustan. But, the RSS calls the territory Hindusthan (the Hindu's place). The suffix '-stan' being of non-Hindu origin is obnoxious to RSS's good sense. They find Bharatvarsha even more palatable. This word originated from an ancient Hindu king Bharatvarsha. The communalist outfits like Sangh Parivar use this name preferentially as it emphasizes Vedic roots of the country and its original people. Vinayak Damodar Savarkar in his book Hindutva defines 'Hindutva' (Rashtriya Swayem Sevak Sangh's ideology) as 'Hindus being a nation (Rashtra), bound by a common culture (Sanskrit), a common history, a common language, a common country and a common religion (Hindu dharma). All RSS recruits take Pratigya (oath): `for the all-round progress of Bharatvarsh (ancient name of India) by strengthening Hindutva. Norwegian mass killer's manifesto hails Hindutva
Goals of Indian Hindu nationalists were identical to Justiciar Knights, Anders Breivik claimed.
Mahatma Gandhi's assassination: Following the assassination of Gandhi by a former activist of the Sangh, the RSS was banned. To appease then home minister Patel and wriggle out of the ban, the RSS, in 1948, dropped the term `Rashtra' from its manifesto.
Anti-Conversion laws: Several Indian states have passed anti-conversion laws. These are aimed at restricting the right to propagate religion, which is guaranteed by Article 25 of the Indian Constitution. The aim of the two parties was to convert India into a Hindu state. India claims to be a secular country. But, unfortunately, the country's legislative history, relating to the issue of conversion underscores the reality that the government always harbored grudge against conversion. Orissa, Madhya Pradesh, Rajasthan. Arunachal Pradesh and Tamil Nadu passed Freedom of Religion Acts. A common feature of these anti-conversion law is that they made so-called 'forced conversion' a cognisable offence under sections 295 A and 298 of the Indian Penal Code.
Cognisability of the offence licensed police to harass missionaries and converts under influence of Hindu fanatics or Government functionaries. Some Indian courts intervened to stop persecution of nouveau converts or Christian preachers. For instance, Chief Justice A.N. Ray in Reverend Stainislaus v. State of Madhya Pradesh (AIR 1977 SC 908), and Yulitha v. State of Orissa and others, ruled that propagation is different from conversion. Ray observed adoption of a new religion is freedom of conscience, while conversion would impinge on 'freedom of choice' granted to all citizens alike. But the state governments remained nonchalant to the courts' observations. The courts' decisions being declaratory (certiorari), not mandatory (mandamus), remained un-implemented. Interestingly, India's Ministry of Home Affairs (February 1981) advised the State Governments and Union Territories to enact laws to regulate change of religion on the lines of the existing Acts in Madhya Pradesh, Orissa and Arunachal Pradesh (The Statesman, Delhi, November 16, 1982).
There are iron-clad guarantees in the Constitution for religious freedom. Yet, not only the born Christians but also Hindus who become Christians complain of persecution. It is not only Orissa, but also several other Indian states that have passed anti-conversion bills forbidding Hindus to convert to other religions. Such legislation violates the UN Charter of Human Rights which gives a person right to change his or her religion.
Harassment and social boycott of dalits (down-trodden): To discourage dalits from converting to Christianity, not only the Centre but also the Indian states have deprived 'dalit Christians' of minority-status privileges. Any Hindu who converts to Christianity is socially boycotted and tortured in different ways.
Six women at Kilipala village in Jagatsinghpur district (Orissa) had their heads tonsured by influential Hindus. Their offence was abandoning Hindu faith at their own free will. Christian missionaries are harassed, deported and even killed. Indian government ordered 'deportation of three American preachers from Church of Christ in North Carolina on the first available flight to the US.'. To add insult to their injury, the preachers were even attacked by Hindu fanatics. They had a narrow escape. Courts rarely punish people who manhandle Christian preachers. Dara Singh murdered Australian missionary Graham Staines and his two minor sons.
A few years back, Hindus attacked Christians as tit-for-tat for a book which allegedly insulted Hindu deities. Investigations revealed that the book was not written by any Christian. But, it happened to be displayed on one of the Emmanuel Mission's book-shops for sale. The Mission is a Christian organisation that runs a chain of schools in various Indian states.
Hindus ignore the fact that Christian missionaries started coming to India, particularly the North-East, in the late 19th century. They promoted education and socio-economic developmental work in the region. In Rajasthan, the Emmanuel Mission, alone, runs over 50 schools.The bill makes religious conversion a non-bailable offence. While giving vent to their wrath against Christians,
Secret survey of Christians: Indian states sometimes conduct secret surveys of Christian population. With Narendra Modi, then as chief minister, the Gujarat government harboured xenophobic attitude not only towards Muslims but also Christians.
A survey of the Christians' living in northern and central Gujarat, in February 1999 was withdrawn after protests. Modi restarted the survey March 2003 and May 2003 in Christian – inhabited areas (Ahmedabad, Sanaskantha, Jabarkantha, Kutch, Rajkot, Patan, Vadodara, Anand and Banaskantha).
In a resolution, the RSS has called upon the Hindus, particularly Swayamsevaks, to be vigilant about `anti-national and terrorist' Christian groups, posing a threat to the country's internal security. It urged the Government to take strong measures against said groups. They condemned Pope John Paul II's statement criticising Indian states' legislations banning conversions of the Hindus by missionaries. The executive declared that such conversions were a direct challenge to the sovereignty of the country. It is significant to mention that the Pope had just said that ''free exercise of the natural right to religious freedom was prohibited in India". RSS's resolution ignored that the right to change one's religion was enshrined in the UNO's Charter of Human Rights, also.
The RSS urged the Centre to lodge a protest with the Pope for exhorting the Christian missionaries to carry on their campaign of conversions defying the law of the land.
Christians dubbed `insurgents': In his interview with India Today (April 4, 2005, Christian Missionaries are with Naxals, page 80-81), K. S. Sudersan (Rashtrya Swayem Sevak Sangh) says, 'Naxals have a safe base in Andhra Pradesh because Christian missionaries are with them. They attack mandir (temples) and other Hindu institutions but never attack a Church. Because the Chief Minister is a Christian, he has given them abhaydaan (freedom from fear)and crowds of two lakh or more they can gather'.
In 1999 a Human Rights Watch (HRW) report stated that Vishva Hindu Parishad (VHP), Bajrang Dal, and Rashtriya Swayamsevak Sangh (the sister organisations of the Bharatiya Janata Party) are the most accused Hindu organizations for violence against Christians in India. The National Commission for Minorities has stated that the State governments ruled by the Bharatiya Janata Party and its allies provided support to the perpetrators. In most reported cases the named perpetrators are members of the Sangh Parivar organizations. The Sangh Parivar are small subgroups that formed under the umbrella of the Rashtriya Swayamsevak Sangh (RSS), an umbrella organization whose roots date back to 1925. The RSS, who promote a form of Hindu nationalism called Hinduvata, oppose the spread of "foreign religions" like Islam and Christianity. According to Human Rights Watch, Sangh Parivar and local media were also involved in promoting anti-Christian propaganda in Gujarat. Mainstream Protestant, Catholic and Orthodox Christians are targeted far less frequently than Evangelical and Pentecostal Christians. There was an increase in incidents of violence against Christians after the new BJP government under Narendra Modi came to power after the general election in April–May 2014. Maximum number incidents were reported from Uttar Pradesh. According to a report by Open Doors, the persecution of Christians in India increased sharply in the year 2016.
Attacks on churches
In June 2000, four churches around India were bombed (Andhra Pradesh and Tamil Nadu). A church in Maharashtra was ransacked. In September 2008, two churches were partly damaged in Kerala. In 2015, a church building under construction was vandalised in Haryana. St. George church in Mumbai was also attacked by masked persons. In the same month, the cathedral of Jabalpur was attacked and more than a dozen people were injured. The same cathedral had also been attacked in 2008 and the entire altar burnt down. In April 2015, St. Mary's Church in Agra was vandalised and statues of Mother Mary and the Infant Jesus were damaged. A Church in Kachna area of Raipur was attacked by a mob during a Sunday service and five people were injured when they tried to stop the assailants.
Several churches were attacked in the capital Delhi in recent years. They include St. Sebastian's Church (burned), St. Stephen's college chapel May 5, 2018 (vandalised and the cross desecrated with pro-Hindutva slogans).
In Madhya Pradesh a church was destroyed and bibles were burnt in Mandla district in September 2014. In March 2015, a Bible convention was attacked in Jabalpur, with allegations that religious conversions were taking place. So on.
Inference: Religious persecution caricatures India's constitution. Not only Muslims but also other minorities have a miserable plight. To stifle dissent, India clamps its draconian laws, like Public Safety Act, on dissidents. The preachers, including in-charge of Delhi preaching centre, was challaned under anti-terrorism and anti-money laundering laws.
Saudi-Chinese Friendship: Should India be Concerned?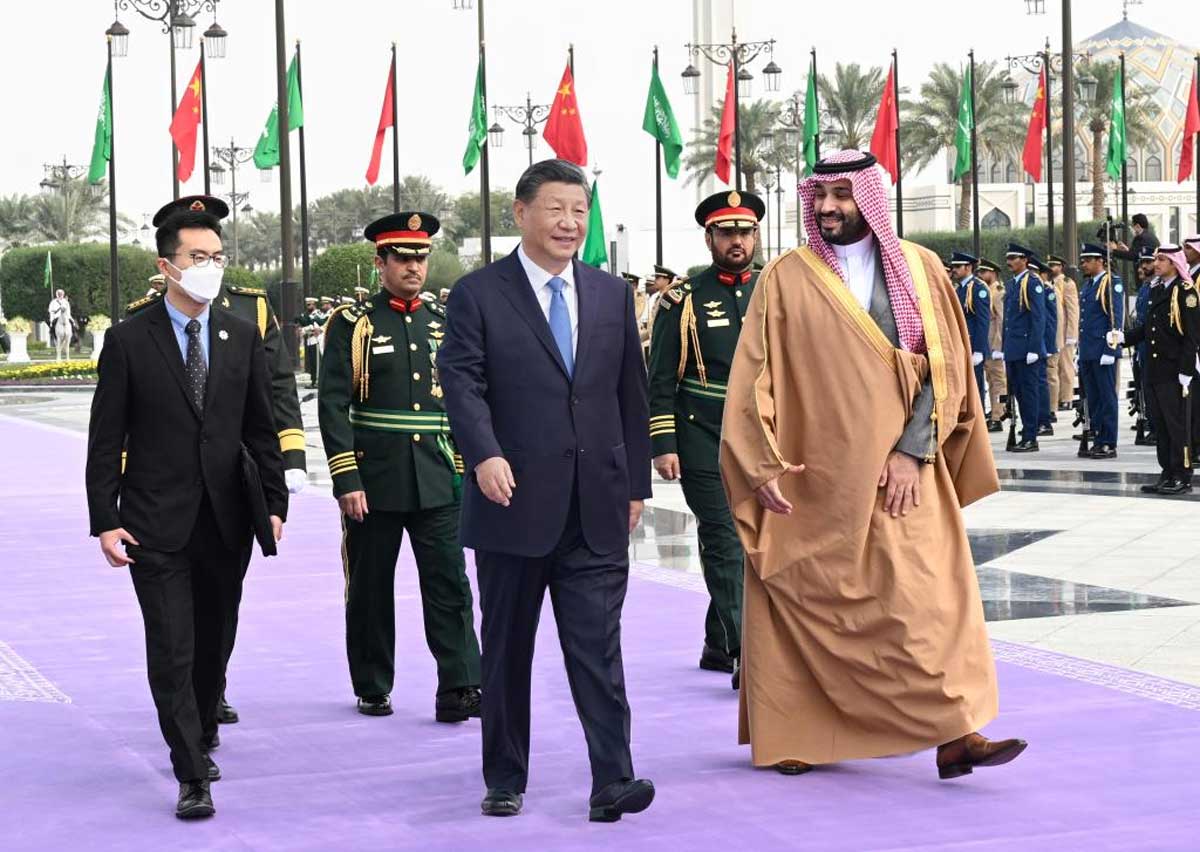 Saudi Arabia hosted the grand China-Arab summit in December last year and leaders of the two nations deliberated on future trade ties and regional security. The summit happened at a time when USA and Saudi ties are at an all time low. There lies massive uncertainty on global energy markets after the West forced a price cap on Russian oil and Washington is looking guardedly at China's rising influence in the Middle East.
In Oil trade, China is Saudi Arabia's largest trading partner, with bilateral trade more than $87 billion in 2021. Saudi Arabia is China's top oil supplier, making up 18% of China's total crude oil purchases. The two countries have deals in refineries, power and military & security.
Africa's natural resources have long been a Chinese favourite. Every year, China doles out billions in grants and loans to African governments as an inducement to secure raw material deals or to finance the infrastructure projects which are ultimately going to benefit its own companies.
What is India's position on the China- Arab summit that intends to boost development and cooperation among the two? India would be in a bit of a quandary one may assume as Arabs are their good friends, as they claim; while the Chinese are not. The trio of the China, Arabs and Pakistan (being used as a mere proxy), uniting is bound to be a slight source of worry for India. What is India's take on this friendship?
From a diplomatic perspective, if their friendship and goodwill is promoted, it's a good thing but one hopes that this does not undermine Indian interest, as any bilateral relation must not destabilize a third relation. In general when one talks of the Arab world, one thinks of its gargantuan energy power and energy crisis and its management is a global issue right now. With the Ukraine Russia war hanging around the energy crisis, it could be an 'Energy Security' thing they are trying to do bilaterally. If a big country like China enters the domain of energy, food etc it could turn out into a fairly big movement in the markets, in terms of prices and availability. India has to reckon by the fact that China is large and when you take out a large chunk of something that is available, that can create a pressure situation for others.
Also the union of China, Saudi Arabia and Pakistan may have certain repercussions on India, as China and India already have problems and those are huge problems, there's no denying that. Sachin Sawant, Senior leader of the Indian National Congress leader, the country's main opposition party states that they are already over-exerting their power on India. The Chinese are going on building roads, tunnels and bridges nonstop along the border. India needs to develop stronger guiding principles, when dealing with China and its global intentions are concerned. It is a huge point of worry for India.
India definitely cannot do or say much if two good friends decide to meet, but it does have its set of concerns. If China forges more business alliances with the Arabs in the energy and other sectors, India foresees instability in the markets which may be against its economic interest. It also is wary of the Chinese and Arabs getting together as this is a powerful alliance and its outcome may have a negative impact on Indian interest.
What could be the intentions of China to promote this friendship further and strengthen their relations with the Arabs. How does India look at this union of two economic superpowers? Every country wants to have good friends. They both have global ambitions and one goes about a decade back or lesser, they had invested heavily in Africa. They went there and tried to get hold of all the mines that were of strategic importance to them. They need nickel, gallium etc which are crucial for smart phone manufacturing. So, yes! They would be eyeing many such opportunities in their bilateral ventures.
China is known for its expansionism and they use their financial strength to arm-twist many countries, especially the economically weaker ones. "They are the Shylock kind of money lenders; they keep on lending money at exorbitant rates and then the poorer countries like Pakistan get into that vicious cycle where China takes hold of all their resources at very cheap rates. India is not at all bothered about their befriending the Arabs, because Chinese intentions are well known to the world," says a concerned Sawant.
India says it is well aware that the Chinese mean business when they talk of befriending the Arabs. Together the two may explore many more avenues of business which strengthen their respective economies. Would their friendship affect India's foreign policy in anyway? How affected or concerned is the Indian Government with this strategic partnership of China and the Arab nations?
Both Saudi Arabia and China are also part of G-20, and they must work in some areas of convergence that emerge from this global exercise. India closely follows whatever they are doing in terms of multilateral regional matters which impact the well being of all people, and also other matters that are taken up in G20, like climate change, green development and digital economy. India has sufficiently strong relations with the Arabs and its foreign policy will only be affected if China does something that is out of line of its interest.
Sawant reiterates that it is a matter of concern for India. The leader says that the alliance of China with the Arabs is definitely rooted in more trade and greater geo-political ambition. It can harm India. He says that China has this habit of deliberately targeting India's neighbours, antagonizing them like it has been doing with Nepal, Bangladesh and Sri Lanka, all in a bid to weaken India. It has been their strategy and India should be worried about that. "India needs to revamp its foreign policy in dealing with China. On one hand we ban their apps but then our imports from them are also growing multi-fold, this has to stop. Even on the Bhutan front India needs to be more proactive in protecting the interests of people in that region," argues Sawant.
If India looks at the China-Arab partnership through the prism of G20 then, it will jointly work on pressing global issues and is confident of a positive outcome. However, it would expect China to cooperate with it in its G20 endeavours. Does the Indian Government have any certain policy to enhance cooperation and influence in the Mid East Region? Yes, the Middle East is India's immediate neighbourhood. India has an authentic historical and cultural relationship with them which is now nicely developing into a stronger and closer economic partnership. Gulf Cooperation Council (GCC) is India's major economic partner; most of its energy comes from there. Also, it has huge Diasporas in the Arab countries who are emerging as investors in India's growth and infrastructural development.
"Any foreign policy is good until is serves the interest of the country. Just on the basis of how you are welcomed by foreign countries and how we welcome them cannot help determine foreign policy; this is a holistic issue. The Chinese President comes here and enjoys a resplendent welcome but that doesn't stop their army from attacking us. What exactly we do in the interest of the country will help shape up strong foreign policy with any country. The Arabs, though our good friends will obviously be happy with the trade agreements with China, but we must be wary that it does not harm us or our economy inadvertently," says Sawant.
In the end, India must be confident of its faith and friendship with the Middle East. Being a long time economic partner of theirs, they also benefit from the fact that Indians living in the Arab nations are a huge plus point for them. While there seems to be a bit of skepticism about the China- Arab ties, India should be confident that this will not come in the way of their strong relations with the other 7 GCC countries.
Taliban and the crisis in Afghanistan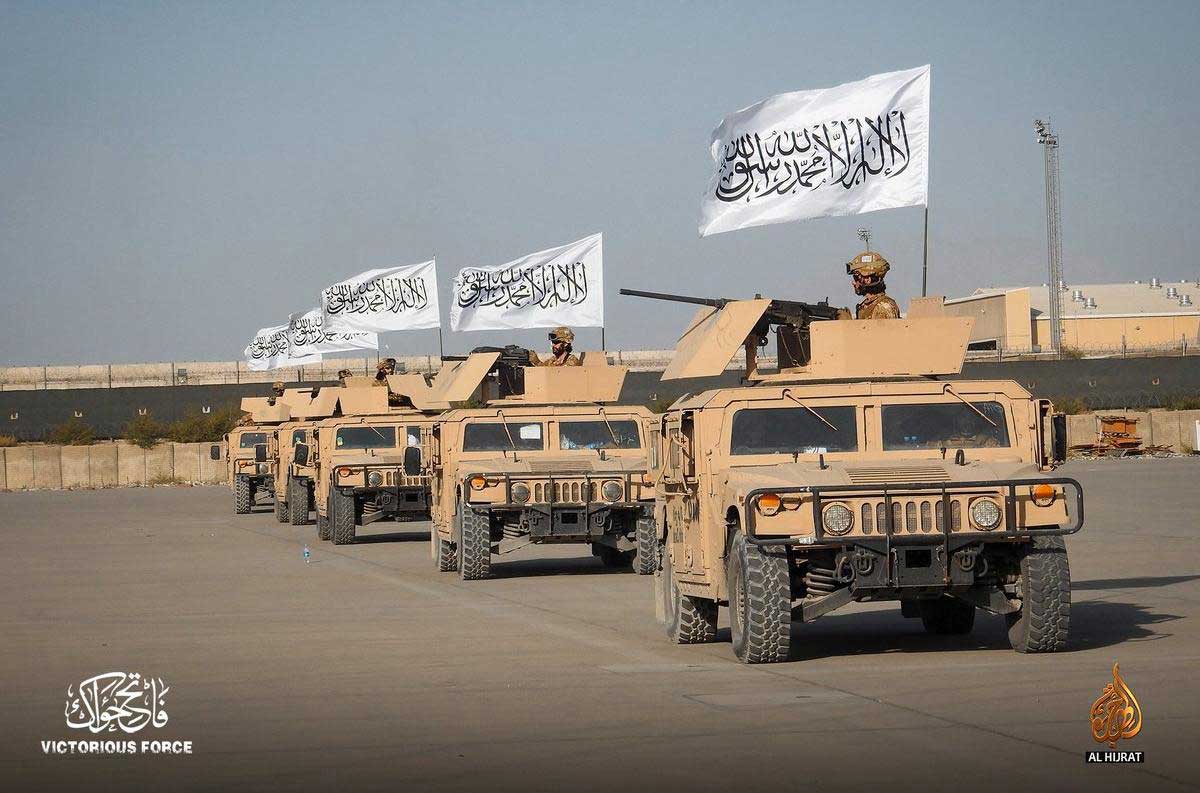 In 2021, the Afghan Taliban took back control of Afghanistan after fighting a rebellion for twenty years. The Taliban reformed and began regaining territory less than 10 years after the American-led invasion that overthrew the previous regime in 2001. In line with a 2020 peace agreement with the Taliban, they staged a swift assault as the US started to evacuate its last forces from Afghanistan.
Even though they promised to preserve the rights of women and communities of religious and racial minorities, the Taliban have enforced a strict interpretation of Islamic law. The Taliban have failed to provide Afghans with sufficient food supplies and economic possibilities as they have evolved from an insurgent organization to a functioning administration.
Numerous instances of human rights violations have been documented by the UN mission in Afghanistan. Because the Taliban scared off journalists and put limits on press freedom, more than 200 news outlets had to close. Activists and protesters have been tracked and forcefully disappeared, and their government has ruthlessly suppressed protests. They also reinstated the Ministry for the Propagation of Virtue and the Prevention of Vice, which was previously in place, and enforced laws against actions judged to be contrary to Islam. They instructed judges to apply their version of sharia in November 2022; in the following weeks, authorities resumed public hangings and floggings.
Women's rights have been undermined. Due to restrictions put in place by the Taliban, girls are not allowed to go to high school, and women are not allowed to go to college or teach there. The group banned women from working for local and international voluntary groups in December 2022. According to estimates from the UN Development Program (UNDP), limiting women's employment might cost Afghanistan's GDP up to 5%. Amnesty International reports a substantial increase in the number of women jailed for defying discriminatory rules, such as those requiring women to cover their whole bodies while in public and to only appear with male chaperones. In addition, there are now more child marriages.
The UNDP says that the Taliban's rule has also taken away the gains that Afghans made in their living conditions in the 20 years after the US invasion. In a study from October 2022, the organization claimed that practically all Afghans were living in poverty. Since the takeover, the economy has contracted by up to 30%, and there have been an estimated 700,000 job losses. More than 90% of individuals are impacted by food insecurity. The problem is getting worse because several countries and international groups have stopped giving aid, which is vital to the economy and public health.
International observers are nonetheless worried that the Taliban pose a danger to national and international security through their funding of terrorist groups, especially Al-Qaeda. Taliban leadership might convert Afghanistan into a haven for terrorists who could launch attacks against the US and its allies, despite Taliban pledges that the country's territory wouldn't be used against the security of any other country. The violence has also increased along Pakistan's border with Afghanistan, which has always supported the Taliban. Tehrik-e-Taliban, a terrorist organization commonly referred to as the Pakistani Taliban, has gained strength due to the Taliban's ascent to power. The organization broke off a cease-fire with the Pakistani government in 2022 and began carrying out assaults throughout the nation. Officials from Pakistan have charged the Afghan Taliban with giving the extremists a safe harbor in their country.
For many years, the Afghan government relied on help from a number of countries; according to 2019 World Bank research, contributions from foreign partners funded 75% of the government's public expenditures. Many of these countries stopped off aid when the Taliban took control, fueling concerns about potential future economic turmoil. Nevertheless, aid rose in 2022 as donors sent more than $2.6 billion. The US has donated more than $1.1 billion in help since the coup. However, according to UN authorities, the pledges fell short of the nation's humanitarian requirements.
Many Western countries, most notably the US, shut down their diplomatic posts in Afghanistan when the Taliban took power. Diplomatic relations and recognition have been withheld from the Taliban regime, which refers to Afghanistan as the Islamic Emirate of Afghanistan. The UN General Assembly has also postponed a decision on who would indefinitely represent Afghanistan at the UN. The Taliban are now being investigated by the International Criminal Court for suspected atrocities, including crimes against humanity, committed against Afghans.
Decoding Donald Lu's Visit: A Positive Upward in US-Bangladesh Relations?
The U.S Assistant Secretary for South and Central Asia Donald Lu paid a visit from January 12 to 15. During his brief but swarming itinerary the two parties discussed various issues ranging from diplomatic to political. Interestingly, this is the 11th visit of any U.S high-official in the past two years. The frequent swapping of delegations from the both sides pose a critical juncture between the U.S-Bangladesh relationship. Experts believe that recurrent visits from US high-ups are definitely an auspicious sign between the relationship of the two nations. Therefore, the visit of Donald Lu is an offshoot of the "growing reciprocity and renewed engagement" between Dhaka and Washington.
Needless to say, Bangladesh has a long standing and steady relationship with the US since the latter recognized the former shortly after independence on April 04, 1972. Recently the US-Bangladesh celebrated the completion of 50 years of bilateral relationship and US President Joe Biden termed this as "robust partnership". Amid such backdrop, it goes without saying that the recent visits signal to a significant positive tie-up between the two parties and the visit can be interpreted in the context of international and domestic backdrop of international politics.
The US is the largest market for Bangladesh's RMG export. Naturally, the issue of GSP reinstatement plays a key role in bilateral camaraderie. Under such circumstances, Lu's visit is important to hold talks of economic in the context of Bangladesh's growing needs, especially after the LDC graduation. Moreover, in the annual Global Firepower 2023 Military Strength Ranking, Bangladesh is placed 40th out of 145 nations. On the other hand, Bangladesh came in 12th place on the GFP review's list of 'Strengths on the Rise,' which emphasizes national military powers based on strong growth patterns until 2023. In this context, the General Security of Military Information Agreement (GSOMIA) and Acquisition and Cross-servicing Agreement (ACSA) agreement indicates to a deeper and strategic engagement from the US rationale.
Bangladesh's stands at the heart of a strategic position of the US's Indo-Pacific Strategy, which aims to counter the increasing footprint of China in the Indo-Pacific region. However, Bangladesh maintains a neutral position in terms of its foreign relations and has been carefully helming without taking any side of any major powers. Washington's focus on free and fair election is important to maintain a stability in the greater Bay of Bengal neighborhood- an important feat in it's IPS. Conversely, Bangladesh values economic partnership to sustain her ongoing upward trend. However, at the same time Bangladesh should be careful not to succumb to any pressure, a case in point when the Foreign Minister announced that the US proposed strategy is being vetted under the lens of economic opportunity.
On the domestic fore, arguably, the U.S has been advocating for a free and fair election, upholding democratic values, and condemning extra judicial excesses. However, continuous engagement between the two parties resulted helping to mitigate tensions and create a more positive atmosphere. The crux of Donald Lu's visit is to reaffirm democratic ideals in state mechanism, rule based international system and Bangladesh to be part of the Indo-Pacific Strategy. Accordingly, Bangladesh has committed to hold a fair election and the recent decline of the controversial RAB's extrajudicial excesses reported by Human Rights Watch as well as peaceful demonstrations of the opposition have been markedly praised by Donald Lu. From Bangladesh's perspective rescinding of sanctions, reinstatement of GSP, and more support for Rohingya Refugees were reiterated. More importantly, Dhaka's impartial foreign policy goals align with Washington's interest in the South Asian region and it will be of American interest to consider Bangladesh as an important ally in the geopolitical chessboard of the Indo-Pacific region.
However, the visit is also crucial for Donald Lu who is accused of meddling with the internal affairs of Pakistan, Sri Lanka and Nepal. But, Donald Lu manifested his diplomatic acumen to "manage the fissures of the diplomatic ties' and "highlight on the areas of convergence" in the recent visit. Evidently, the past year has been tumultuous for South Asian nations, following the collapse of Colombo, the Pakistani Economic Crisis and the revolving debt crisis around the region. Amongst her neighbors, Bangladesh has endured relatively steady political and economic pursuit. Therefore, US needs to formulate a comprehensive South Asian policy to accommodate the interests of the respective nations on its own merit.
Bangladesh's relationship with the U.S is vital in both economic and political stance. Continued engagement and partnership between the two states is critical for the security of South Asia as well as Bangladesh's ongoing economic prosperity. On a pragmatic tone, it would take more than just this one visit for Bangladesh to solve these complex geopolitical issues. For now, the visit has symbolized strengthening of U.S-Bangladesh relationship going forward by exonerating the mutual interests to diplomatically resolve pressing bilateral issues and elevation of continuous engagement.