Why, USA classified secular India, too,`as of concern'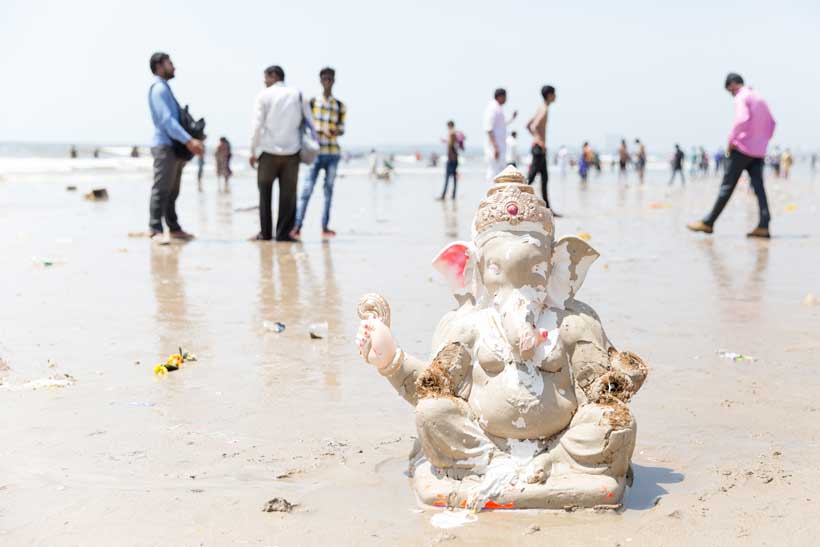 India is the world's biggest democracy. It is wedded to secularism. Article 25-A of India's Constitution provides for religious freedom. Yet, a US commission on international religious freedom called for putting it on religious freedom blacklist. USA has burgeoning politico-economic and strategic ties with India. As such, there is virtually no chance the state department will follow its lead on India. After all, the USA never showed any effervescent empathy for Kashmiris under Guantanamo Bay (as former chief minister called it) long before the COVID 19 lockdown.
The Report noticed, 'In 2019, religious freedom conditions in India experienced a drastic turn downward, with religious minorities under increasing assault'. Not only Muslims but also Christians, dalits (downtrodden) and other minorities are persecuted communities.
Familiar persecution pattern: Propaganda heralds religious persecution whether in pre-World-War-II Germany (anti-Jew), Myanmar. Indian authorities had linked dozens of cases of COVID-19 to a Muslim missionary group (tableghi, preachers) that held its annual conference in Delhi in early March, and health officials were racing to track down anyone who had contact with the participants. Coronavirus fears and religious tension were already at a fever pitch in India, and it didn't take long for the two forces to intermingle. Videos falsely claiming to show members of the missionary group spitting on police and others quickly went viral on social media, exacerbating an already dangerous atmosphere for Muslims. "
Since March 28, tweets with the hashtag #CoronaJihad appeared over 300,000 times and were potentially seen by 165 million people on Twitter. The social posts were mostly fake. For instance, one post, purported to show a person spitting on a Hindu. The graphic post was actually fabricated in Thailand.
On the heels of the propaganda came religious pogroms conducted by Hindu nationalists leaving 36 Muslims dead, their houses and shops burnt, including some mosques where they took refuge, in Delhi . The pograms were rooted in anti-Muslim hatred, dating back to pre-Partition of the Sub-Continent. Subconsciously, Hindus believe that Muslims are untouchable. They are treated as a malaise. Several past events reflect how Hindus give vent to their antipathy toward the Muslim, and occasionally to other minorities.
Dream of a Greater India: There are several fanatic Hindu organisations who enjoy ruling party's patronage. They include Rashtraya Swayem Sevak Sangh, Vishwa Hindu Parishad, |Bajrang Dal and their ilk. They cherish dream of "Greater India" for which all
the minorities especially Muslims will have to be weeded out of India. The RSS founders made no bones in calling them snakes. India's prime minister Narendra Modi is portrayed as an avatar of RSS's founder Keshav Baliram Hedgewar. He founded RSS on 27 September 1925. Five people were present at the inaugural meeting, Hedgewar, Moonje, Veer Savarkar's brother Ganesh Damodar Savarkar, L.V. Paranjpe and B.B. Tholkar. With the rise of the Bharatiya Janata Party, Hedgewar now commands formidable respect with the Hindu majority and terrified minorities. Even even some Congress leaders, including Pranab Mukherjee visited Hedgewar's grave and paid him rich tributes to avoid being dubbed anti-RSS.
C.P. Bhishikar's biography of Hedgewar, Keshav Sanghnirmata tells how RSS founder equated Muslims to "yavana" snakes. Rakesh Sinha, BJP's Rajya Sabha MP and Hedgewar's biographer, said, "Hedgewar formed RSS in order to consolidate the Hindus. He wanted to liberate them from restrictions imposed by the protracted Mughal-British rule.
Driving force for Hedgewar to form RSS was Vinayak Damodar (Veer) Savarkar's ideas on Hindutva and motherland. Savarkar had dictated that only those who considered India as their fatherland and a holy land could be considered patriots. He ruled out Muslims, suggesting that their patriotism should always be suspected.
India's home minister once called Muslims "termites". The RSS thinks they are doing Muslims a favor by "letting" them call themselves "Indian". The ruling BJP has a symbiotic relationship with RSS as is obvious from Babri Masjid demolition.
In a work that expressed admiration for Nazi Germany's purge of Jews, Golwalkar (RSS) wrote in 1939, "… the foreign races in Hindusthan must either adopt the Hindu culture and language, must learn to respect and hold in reverence Hindu religion, must entertain no idea but those of the glorification of the Hindu race and culture, i.e., of the Hindu nation and must lose their separate existence to merge in the Hindu race, or may stay in the country, wholly subordinated to the Hindu Nation, claiming nothing, deserving no privileges, far less any preferential treatment not even citizen's rights." (MS Golwalkar, We Or Our Nationhood Defined, Bharat Prakashan, 1939, 104-105). Golwalkar made it clear that in the RSS view, Hindu majoritarian identity politics is the only acceptable nationalism, and any politics of asserting an identity separate from the Hindu identity is 'anti-national' and 'divisive.'
He wrote: "Let us remember that this oneness is ingrained in our blood from our very birth because we are all born as Hindus." (Bunch of Thoughts, p. 255).
Re-imaging: The RSS has been busy re-imaging itself in media as a `cultural, not a `genocidal movement', Rashtriya Swayem Sevak Sangh has floated selected leaks into national and international media from a new book by its ideologue Sunil Ambekar. He is organizing the national secretary of the RSS's student wing (Akhil Bharatiya Vidyarthi Parishad). The book is titled 'The RSS: Roadmaps For The 21st Century'. As a prelude to the book launch, the RSS hosted an in-house closed-door briefing for foreign journalists based in India. Earlier, it held an all-India enclave in which `intellectuals' from all over India were invited. RSS's puppet Muslim munches to distribute pamphlets. The aim was to show off that RSS was not anti-Muslim.
Gay stand: To appease the West, the RSS has deviated from its anti-gay position. The above-mentioned book says, `RSS is willing to discuss this issue in future'.
Indian Constitution: RSS spurn Indian Constitution and believes India is a place for Hindu nation, Rashtra, to live exclusively in.RSS, Hindutva Ideology and Minority Muslims.
The Hindu civil and military leadership is nostalgic about ancient India's prosperity during the Maurya and the Gupta periods achieved through total-war tactics (Major General Rajendra Nath, Military Leadership in India: Vedic Period to Indo-Pak Wars). Indian army is wedded to a keynote of Krishna's strategy: `end justifies the means. The truth may often have to be sacrificed in pursuit of victory (Karma Parva)'. Brihaspati and Kautilya (Arthashastra) stress koota yuddha (no-holds-barred war or Maya yuddha (war by deception) against the non-Hindu. Congress leader Dr. Shashi Tharoor is in the eye of a storm because of his innocuous remarks about the rising wave of Hindu nationalism in India.
RSS-Nathsi nexus: The RSS leaders had nexus with Nathsi leaders. Now they are hobnobbing with extremist elements in Israel. We need to see through the Hindutva mentality and smokescreen of India's constitutional secularism Ruling Bharatiya Janata Party's commitment to koota yuddha is obvious from(a) its Babri Masjid petition to the Supreme Court to hand over the `undisputed 'land to the Nyas (trust), VHP (Nyas originally owned only one acre.
(b) BJP-supported then Gujarat Chief Minister Narendra Modi's 11- phase Gaurav or papadshahi yatra (pride parade) in July 2002.
Congress leader Tharoor pilloried for exposing BJP-RSS nexus: While delivering a lecture (July 15, 2018) on "Threats Faced by Indian Democracy and Secularism" at Thiruvananthapuram, Tharoor, a former candidate for the post of UN secretary-general, expressed apprehension that `the BJP could tear up our Constitution and replace it with one that enshrines the principles of the "Hindu Rashtra", that would pave the way for the creation of a "Hindu Pakistan" (implying extremist Pakistan).
He added that BJP could not realize its dream as it lacks a requisite majority in parliament. The BJP took his remarks as an affront and took Tharoor to task on multifarious propaganda channels. Even Congress became too miffed to defend him. Dr. Tharoor, made similar remarks during the Jaipur literature festival in January this year. He said, "We are living in a country where on the one hand the Prime Minister says the Constitution is his holy book and on the other hand, he extols as a hero and instructs his Ministers to study the works, writings, and teachings of Deen Dayal Upadhyaya, who explicitly rejects the Constitution. "The only thing that had stood in its [BJP's] way is a two-third majority in the Rajya Sabha". BJP's official ideology is "Integral humanism", coined by Deendayal Upadhyaya in 1965. The RSS stands committed to Hindutva, a term coined by VD Savarkar. Upadhyaya sugar-coated the term Hindutva as Bharteeyata. The adamant Tharoor promised to retract his
statement if the BJP officially abandon the Hindu-Rashtra (nation) ideal (propounded by Savarkar and Golwalkar, Upadhyaya and their ilk. The Hindu Rashtra concept was first formulated by Savarkar in 1923
in the essay titled "Hindutva". It was officially adopted through a resolution by the Hindu Mahasabha in 1937. So, RSS's two-nation theory resolution was contrived even before the Muslim League's resolution of Lahore in 1939.
Upadhyaya presented his `theory of Muslim purification' at the BJP National Council meeting in
Kozhikode in 2015. India's founding father, `Mahatma' Gandhi, himself was shot dead by an RSS fanatic, Nathuram Godse, in 1948 for his perceived soft corner for Muslims. Vallabhai Patel banned the RSS. To appease the state, as well as to continue their operations, the RSS decided to drop the words 'Hindu Rashtra' or the Hindu Land, from their official manifesto. The party was reinstated.
RSS-BJP Nexus: The ruling BJP has a symbiotic relationship with RSS as is obvious from Babri Masjid demolition. The RSS publicly supported Gujarat chief minister and BJP leader, Narendra Modi's 11-phase Hindu Pride Parade in July 2002.
How RSS distort history? The 'Hindu' were persons inhabiting the Indus valley area and beyond. The territory inhabited by him was Hindustan. But, the RSS calls the territory Hindusthan (the Hindu's place). The suffix '-stan' being of non-Hindu origin is obnoxious to RSS's good sense. They find Bharatvarsha even more palatable. This word originated from an ancient Hindu king Bharatvarsha. The communalist outfits like Sangh Parivar use this name preferentially as it emphasizes Vedic roots of the country and its original people. Vinayak Damodar Savarkar in his book Hindutva defines 'Hindutva' (Rashtriya Swayem Sevak Sangh's ideology) as 'Hindus being a nation (Rashtra), bound by a common culture (Sanskrit), a common history, a common language, a common country and a common religion (Hindu dharma). All RSS recruits take Pratigya (oath): `for the all-round progress of Bharatvarsh (ancient name of India) by strengthening Hindutva. Norwegian mass killer's manifesto hails Hindutva
Goals of Indian Hindu nationalists were identical to Justiciar Knights, Anders Breivik claimed.
Mahatma Gandhi's assassination: Following the assassination of Gandhi by a former activist of the Sangh, the RSS was banned. To appease then home minister Patel and wriggle out of the ban, the RSS, in 1948, dropped the term `Rashtra' from its manifesto.
Anti-Conversion laws: Several Indian states have passed anti-conversion laws. These are aimed at restricting the right to propagate religion, which is guaranteed by Article 25 of the Indian Constitution. The aim of the two parties was to convert India into a Hindu state. India claims to be a secular country. But, unfortunately, the country's legislative history, relating to the issue of conversion underscores the reality that the government always harbored grudge against conversion. Orissa, Madhya Pradesh, Rajasthan. Arunachal Pradesh and Tamil Nadu passed Freedom of Religion Acts. A common feature of these anti-conversion law is that they made so-called 'forced conversion' a cognisable offence under sections 295 A and 298 of the Indian Penal Code.
Cognisability of the offence licensed police to harass missionaries and converts under influence of Hindu fanatics or Government functionaries. Some Indian courts intervened to stop persecution of nouveau converts or Christian preachers. For instance, Chief Justice A.N. Ray in Reverend Stainislaus v. State of Madhya Pradesh (AIR 1977 SC 908), and Yulitha v. State of Orissa and others, ruled that propagation is different from conversion. Ray observed adoption of a new religion is freedom of conscience, while conversion would impinge on 'freedom of choice' granted to all citizens alike. But the state governments remained nonchalant to the courts' observations. The courts' decisions being declaratory (certiorari), not mandatory (mandamus), remained un-implemented. Interestingly, India's Ministry of Home Affairs (February 1981) advised the State Governments and Union Territories to enact laws to regulate change of religion on the lines of the existing Acts in Madhya Pradesh, Orissa and Arunachal Pradesh (The Statesman, Delhi, November 16, 1982).
There are iron-clad guarantees in the Constitution for religious freedom. Yet, not only the born Christians but also Hindus who become Christians complain of persecution. It is not only Orissa, but also several other Indian states that have passed anti-conversion bills forbidding Hindus to convert to other religions. Such legislation violates the UN Charter of Human Rights which gives a person right to change his or her religion.
Harassment and social boycott of dalits (down-trodden): To discourage dalits from converting to Christianity, not only the Centre but also the Indian states have deprived 'dalit Christians' of minority-status privileges. Any Hindu who converts to Christianity is socially boycotted and tortured in different ways.
Six women at Kilipala village in Jagatsinghpur district (Orissa) had their heads tonsured by influential Hindus. Their offence was abandoning Hindu faith at their own free will. Christian missionaries are harassed, deported and even killed. Indian government ordered 'deportation of three American preachers from Church of Christ in North Carolina on the first available flight to the US.'. To add insult to their injury, the preachers were even attacked by Hindu fanatics. They had a narrow escape. Courts rarely punish people who manhandle Christian preachers. Dara Singh murdered Australian missionary Graham Staines and his two minor sons.
A few years back, Hindus attacked Christians as tit-for-tat for a book which allegedly insulted Hindu deities. Investigations revealed that the book was not written by any Christian. But, it happened to be displayed on one of the Emmanuel Mission's book-shops for sale. The Mission is a Christian organisation that runs a chain of schools in various Indian states.
Hindus ignore the fact that Christian missionaries started coming to India, particularly the North-East, in the late 19th century. They promoted education and socio-economic developmental work in the region. In Rajasthan, the Emmanuel Mission, alone, runs over 50 schools.The bill makes religious conversion a non-bailable offence. While giving vent to their wrath against Christians,
Secret survey of Christians: Indian states sometimes conduct secret surveys of Christian population. With Narendra Modi, then as chief minister, the Gujarat government harboured xenophobic attitude not only towards Muslims but also Christians.
A survey of the Christians' living in northern and central Gujarat, in February 1999 was withdrawn after protests. Modi restarted the survey March 2003 and May 2003 in Christian – inhabited areas (Ahmedabad, Sanaskantha, Jabarkantha, Kutch, Rajkot, Patan, Vadodara, Anand and Banaskantha).
In a resolution, the RSS has called upon the Hindus, particularly Swayamsevaks, to be vigilant about `anti-national and terrorist' Christian groups, posing a threat to the country's internal security. It urged the Government to take strong measures against said groups. They condemned Pope John Paul II's statement criticising Indian states' legislations banning conversions of the Hindus by missionaries. The executive declared that such conversions were a direct challenge to the sovereignty of the country. It is significant to mention that the Pope had just said that ''free exercise of the natural right to religious freedom was prohibited in India". RSS's resolution ignored that the right to change one's religion was enshrined in the UNO's Charter of Human Rights, also.
The RSS urged the Centre to lodge a protest with the Pope for exhorting the Christian missionaries to carry on their campaign of conversions defying the law of the land.
Christians dubbed `insurgents': In his interview with India Today (April 4, 2005, Christian Missionaries are with Naxals, page 80-81), K. S. Sudersan (Rashtrya Swayem Sevak Sangh) says, 'Naxals have a safe base in Andhra Pradesh because Christian missionaries are with them. They attack mandir (temples) and other Hindu institutions but never attack a Church. Because the Chief Minister is a Christian, he has given them abhaydaan (freedom from fear)and crowds of two lakh or more they can gather'.
In 1999 a Human Rights Watch (HRW) report stated that Vishva Hindu Parishad (VHP), Bajrang Dal, and Rashtriya Swayamsevak Sangh (the sister organisations of the Bharatiya Janata Party) are the most accused Hindu organizations for violence against Christians in India. The National Commission for Minorities has stated that the State governments ruled by the Bharatiya Janata Party and its allies provided support to the perpetrators. In most reported cases the named perpetrators are members of the Sangh Parivar organizations. The Sangh Parivar are small subgroups that formed under the umbrella of the Rashtriya Swayamsevak Sangh (RSS), an umbrella organization whose roots date back to 1925. The RSS, who promote a form of Hindu nationalism called Hinduvata, oppose the spread of "foreign religions" like Islam and Christianity. According to Human Rights Watch, Sangh Parivar and local media were also involved in promoting anti-Christian propaganda in Gujarat. Mainstream Protestant, Catholic and Orthodox Christians are targeted far less frequently than Evangelical and Pentecostal Christians. There was an increase in incidents of violence against Christians after the new BJP government under Narendra Modi came to power after the general election in April–May 2014. Maximum number incidents were reported from Uttar Pradesh. According to a report by Open Doors, the persecution of Christians in India increased sharply in the year 2016.
Attacks on churches
In June 2000, four churches around India were bombed (Andhra Pradesh and Tamil Nadu). A church in Maharashtra was ransacked. In September 2008, two churches were partly damaged in Kerala. In 2015, a church building under construction was vandalised in Haryana. St. George church in Mumbai was also attacked by masked persons. In the same month, the cathedral of Jabalpur was attacked and more than a dozen people were injured. The same cathedral had also been attacked in 2008 and the entire altar burnt down. In April 2015, St. Mary's Church in Agra was vandalised and statues of Mother Mary and the Infant Jesus were damaged. A Church in Kachna area of Raipur was attacked by a mob during a Sunday service and five people were injured when they tried to stop the assailants.
Several churches were attacked in the capital Delhi in recent years. They include St. Sebastian's Church (burned), St. Stephen's college chapel May 5, 2018 (vandalised and the cross desecrated with pro-Hindutva slogans).
In Madhya Pradesh a church was destroyed and bibles were burnt in Mandla district in September 2014. In March 2015, a Bible convention was attacked in Jabalpur, with allegations that religious conversions were taking place. So on.
Inference: Religious persecution caricatures India's constitution. Not only Muslims but also other minorities have a miserable plight. To stifle dissent, India clamps its draconian laws, like Public Safety Act, on dissidents. The preachers, including in-charge of Delhi preaching centre, was challaned under anti-terrorism and anti-money laundering laws.
Youm-e-Takbeer: When A Responsible Nuclear Power Was Born
Youm-e-Takbeer is a day of greatness when Pakistan already a responsible country was transformed into a strategically mature regional power. It sensibly understood the management and liability of having nuclear weapons for security. Ever since independence, Pakistan is neighbor to a hostile state – India, ruled by extremist Hindutva ideology that has threatened Pakistan's sovereignty and existence. In 1948, India forcefully occupied Kashmir, Hyderabad, and Junagadh areas by massacring people who did not want to annex with India.
In 1971, Indian subverting and destabilizing activities resulted in disintegration of East Pakistan. India till today is covertly sponsoring terrorism through its agents in Iran and bases in Afghanistan to weaken Pakistan. In 1998, India tested nuclear weapons while openly threatening to sabotage Pakistan. Therefore, on 28 May 1998 Pakistan as a direct response also tested nuclear weapons to deter Indian aggression at any cost. Pakistan annually commemorates this day as the National Science Day and also as a reminder of the struggle and great odds it faced in order to defuse Indian threat.
"If India had not exploded the bomb, Pakistan would not have done so. Once New Delhi did so, we had no choice because of public pressure" – Former Pakistani PM Nawaz Sharif.
Acquisition of nuclear deterrence capability was also necessary to project Pakistan's self-sufficiency in defense against any territorial threat. Pakistan's nuclear tests made it clear that when it comes to national honor and survival, Pakistan would maintain a balance of power against its adversaries. Indian acquisition of nuclear weapons compelled Pakistan to build its nuclear muscle for improving national security, otherwise it had no intentions to do so. India's covert pursuit of weapons of mass destruction had drastically heightened the security perception of Pakistan.
South Asian strategic dynamics were changed forever with the advent of nuclear weapons. Former Indian Home Minister L.K. Advani warned Pakistan that it should "realize the change in the geo-strategic situation in the region and the world" and Pakistan must submit to Indian dictation otherwise "will be futile and costly for Pakistan." So, the hostile hegemonic plan of India had to be neutralized by Pakistan through reciprocating nuclear tests. Since then, nuclear dissuasion has played a critical role in political security and strategic stability of South Asia. It is pertinent to note that Pakistan has always been hesitant to engage in the nuclear weapons race in South Asia.
It is quite obvious that Pakistan's decision makers are well aware of repercussions of military conflict and escalation as well as nuclear arms race in the region. Pakistan on numerous occasions has bilaterally proposed India to limit the manufacturing or acquisition of nuclear weapons in order to strengthen arms control and disarmament in the region. India, though, has always declined to sign any disarmament or restraint agreement with Pakistan.
So, it is India, which is to be blame for triggering the nuclear arms race in the region. For instance, following are the occasions when Pakistan proposed restraint solutions to India:
1974 – The establishment of a nuclear weapons free zone in south Asia.
1978 – A joint Indo-Pakistan declaration renouncing the acquisition and manufacture of nuclear weapons.
1979 – Mutual inspections of nuclear facilities.
1979 – Simultaneous adherence to the NPT.
1979 – Simultaneous acceptance of full-scope IAEA safeguards.
1987 – An agreement on a bilateral or regional nuclear test ban treaty.
1991 – Commencement of a multilateral conference on the nuclear proliferation in south Asia.
1993 – Creation of a missile-free zone in south Asia.
1998 – A strategic restraint regime aimed at ensuring a nuclear restraint, establishing a conventional balance, and resolution of all disputes between the two countries.
2004 – A joint agreement to reduce the threat of nuclear war and a missile race.
2006 – A prohibition on development of missile defense systems, and restraint in deployment of nuclear weapons and missiles.
2011 – Again a Strategic Nuclear Restraint Regime (SNRR) pertain to Missile Restraint, Peaceful Resolution of Conflict and Conventional Balance.
2016 – A bilateral arrangement on non-testing of nuclear weapons.
These propositions, however, were met with cold feet by India, which not only decreased nuclear weapons control possibilities in the region, but also pressured Pakistan to enter the nuclear arms race. Unlike India, Pakistan has no offensive strategic approach or aggressive hegemonic design rather, its nuclear capability is purely defensive. A nuclear conscious Pakistan has a strong understanding of the sensitivities involved in military adventurism.
Youm-e-Takbeer has helped Pakistani leaders in making wise decisions to consistently support nuclear nonproliferation. Pakistani scientists and engineers have employed research and development of nuclear technology for peaceful uses. For instance, power generation, agriculture, medicine, and environment. Pakistan believes in peaceful coexistence and as a responsible nuclear country, it has put serious efforts to settle longstanding disputes. If the international community would force India to follow the same, South Asia could not go into nuclear brinkmanship.
The U.S Lauded Pakistan's Assistance in Fighting COVID-19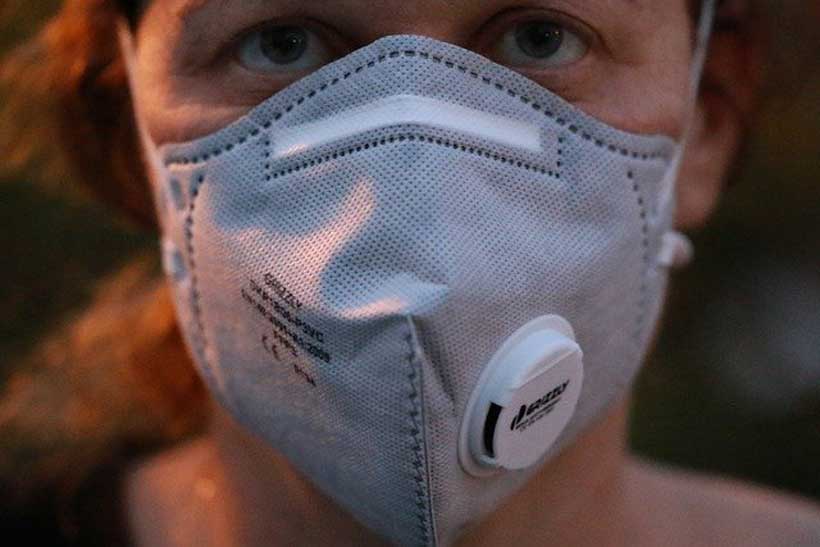 The United States has thanked Pakistan for its donation of protective gear and surgical masks to support the fight against coronavirus. In a Tweet, the US Secretary of State Mike Pompeo appreciated Pakistan's goodwill donation of surgical masks and protective suits to the Federal Emergency Management Agency. He said this delivery is a symbol of Pak-US solidarity in the fight against COVID-19 and termed it a "partnership for the prosperity of the two countries."
Meanwhile, the US Assistant Secretary of State for South and Central Asia, Alice Wells, in her tweet, also expressed gratitude to Pakistan for the goodwill donation. She said our countries' health partnership and the coordinated response would help defeat this virus and rebuild our prosperity.
Earlier, the consignment of Personal Protective Equipment from Pakistan via a C-130 flight from Islamabad landed at Andrews Air Force Base, Maryland. The equipment was also handed over to the US Federal Emergency Management Agency for onward delivery to the US armed forces.
Pakistan values its Seven Decades-long friendship with the US. Although, it is meager Medical Supplies, yet as a token of friendships values a lot. Pakistan is also facing a huge challenge of the outbreak, and the rapid growth is alarming in Pakistan. Nevertheless, Pakistan is a responsible nation and always willing to share its part of responsibility in any part of the World. Either it is a natural disaster or warlike disaster, Pakistan always played its role on the front line as a volunteer. Pakistan is a country with the highest number of philanthropists per million population.
The US was one of the few first countries that recognized Pakistan in 1947 after getting independence from British rule. Pakistan was a close ally with the US in the cold war era and the Afghan War. Pakistan was a frontline ally with the US in its War on terror. Pakistan enjoyed non-NATO close ally status. Definitely, Pakistan was also beneficiary of US AID and assistance. Either it was on Economic front, or S&T, Defense or Education, Military or civilian, Agriculture or Industry, almost all areas witnessed the US assistance in the past. The US is a major trading partner with Pakistan too.
Pakistan has no objection if the US changed its priorities and aligned itself with India. The US is aiming to strengthen India to counter China, but India used all of the American assistance to counter Pakistan. The US may keep balance and restrict its assistance to India to a condition not to use against Pakistan. There can be designed a monitoring and tracking system to check that American assistance is not used against Pakistan directly or indirectly. A close monitoring system may be deployed on India and verifiable by any third party. I believe "there is the way if there is a will."
Prime Minister Imran Khan is a visionary leader and peace-loving in nature. His declared-policy to be a partner in peace with any country in any part of the World is well appreciated widely. Pakistan was a victim of the Afghan War for the last four decades and learned a bitter lesson. War means disaster; War means a net loss of human lives and economy; War means no victory for either side. Pakistan will be no longer partner wth any one in War with any country.
Pakistan's strategic location, where it connects almost half of the World and at the major trade route – Middle-East to rest of the World, is vital for maintaining peace and stability of this region as well as the whole World. Pakistan is a nation of 220 Million, with its 70% population of youth under the age of 40 years. Pakistan is a resilient nation and can survive under any circumstances.
Pakistan wanted to keep traditional friendship with the US and strongly wish an early resumption. Pakistan wanted to contribute its potential to global peace and stability. In the past, especially in the 1950s, 1960s, and 1970s, Pakistan kept close alliance with the US while maintaining its strategic relations with China. I hope the US may not object to Pakistan's strategic interest with China or Russia while restoring traditional friendship with Pakistan.
The Need for Pakistan's Digitalisation Policy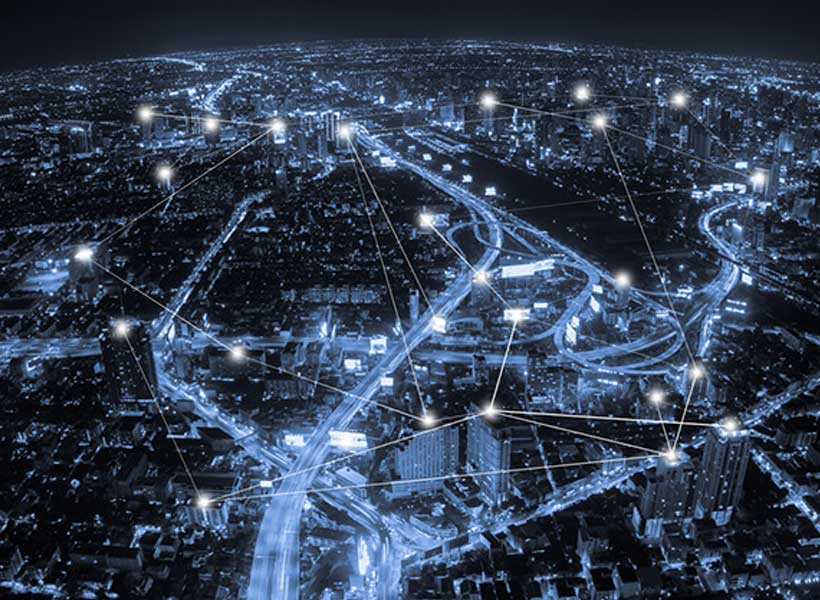 Change is the only constant and one has to keep evolving through new trends in order to compete with the changing dynamics of the world. There is no denying the fact that any country's economic growth is now directly linked to one factor i.e., adoption of information and communications technology. The adoption of digitalisation is the new reality where majority of population has access to mobile phones and internet than to basic necessities of life. Digitalisation is not a choice, it is the need of the hour, therefore, the governments are now determining their policies and strategies for digitalising every sector, to promote and strengthen their socio-economic fabric.
Keeping in view the current scenario, the COVID-19 has had a major impact on almost all socio-economic sectors, the digital world has never been more important than it is today, Digitalisation is the new normal where consumers are buying everything online whether it is to buy groceries and essentials or to socialise and virtually reach with friends and family. During this critical time, many of these adoptions will persist long even after the situation has stabilised.
Globally countries are adopting new ways through digitalisation to ease the life of their citizens by providing them with improved and rapid amenities. The access to free internet services made it possible to pave the way for effective digitalization. An exponential increase is observed in the number of internet providers and consumers which demonstrates that the world is adapting with the concept of digitalization. It is witnessed that the developed countries has already shifted all their services from the outdated ways to online portals to facilitate the masses. In recent years, Pakistan is also evolving its IT sector promptly by introducing the latest technological mechanisms in the country.
The present government has taken up the task to digitalize the entire country and is working hard to create an e-governance system to bring down corruption, to ensure accountability process and also to augment the productivity in the country. The government has been taking great strides in the advancement of technology- from the Mohafiz app to digitizing the Postal service and the introduction of Tax Asaan mobile app which provides taxpayers with quick access of verification features like active Taxpayers list (ATL), NTN/STRN inquiry and exemption certificate etc. and many more. The PTI government has been proactive in the inclusion of technology within various segments and has also launched the online FIR system where people can submit their complaints online, and will be facilitated by government officials.
Nevertheless one might assume that digitalisation and government don't blend,but in reality this fusion is helping the government agencies and officials to represent their agendas and administrative progress directly to the people through social media platforms (Twitter, Facebook, Instagram etc.).Perhaps the defined role of government social media accounts is to serve as a source of unrestricted updates. This includes everything from present initiatives to upcoming policy reforms and breaking news. Therefore, news should be a foundation of your content strategy as a government account. For instance, we are currently seeing social media crisis management in action for government organisations, including real-time updates in response to COVID-19. This illustrates that social media actually serves as a first hand source of information and provides people with timely updates. This is the brilliance of digitalisation and government that the voters and opposition are already there and the government has only one job that is to publish content which engages the attention from the public. This also suggests educating your followers by clarifying potential misinformation, keeping in view the fact that how quickly fabricated content can spread through social media, the government accounts serve as an important source for authentic information.
Statically, as per Pakistan's Digital2020 Report, Feb 2020: there were 76.38 million internet users in Pakistan in January 2020 which illustrates that the number of internet users has increased by 11 million (+17%) between 2019 and 2020 and internet penetration in Pakistan stood at 35%. As far as the social media users in Pakistan are concerned, the number has increased by 2.4 million (+7.0%) between April 2019 and January 2020 which shows that there were 37.00 million social media users in Pakistan in January 2020 and the penetration rate stood at 17%.The source of this penetration depends widely on mobile connections in Pakistan. Reportedly, there were 164.9 million mobile connections in Pakistan in January 2020. The number of mobile connections increased by 9.6 million (+6.2%) between January 2019 and January 2020. Surprisingly, the number of mobile connections in Pakistan was equivalent to 75% of the total population in January, 2020.
With these growth trends projected to persist in the future, Pakistan is dire need of a comprehensive 'Digitalisation Policy'. There should be a policy that must be implemented in its true spirits, and the government should devise an efficient monitoring mechanism to evaluate the vitality of that policy.