Why, USA classified secular India, too,`as of concern'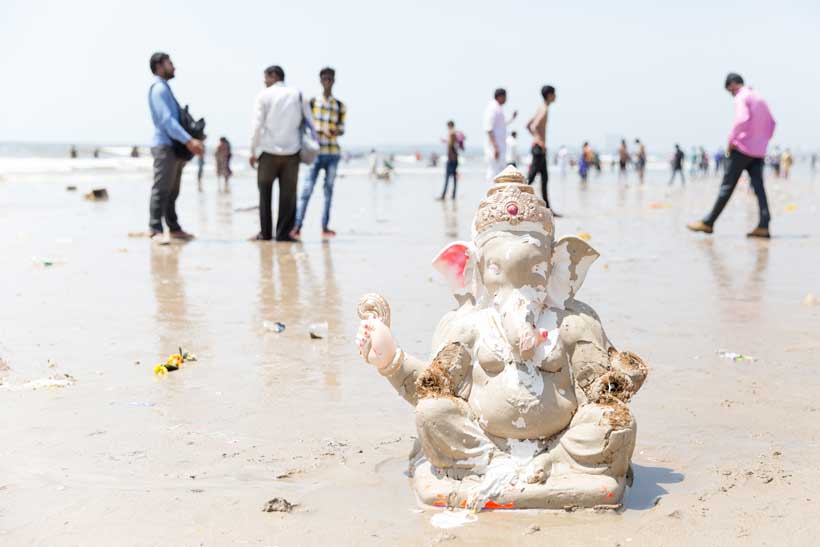 India is the world's biggest democracy. It is wedded to secularism. Article 25-A of India's Constitution provides for religious freedom. Yet, a US commission on international religious freedom called for putting it on religious freedom blacklist. USA has burgeoning politico-economic and strategic ties with India. As such, there is virtually no chance the state department will follow its lead on India. After all, the USA never showed any effervescent empathy for Kashmiris under Guantanamo Bay (as former chief minister called it) long before the COVID 19 lockdown.
The Report noticed, 'In 2019, religious freedom conditions in India experienced a drastic turn downward, with religious minorities under increasing assault'. Not only Muslims but also Christians, dalits (downtrodden) and other minorities are persecuted communities.
Familiar persecution pattern: Propaganda heralds religious persecution whether in pre-World-War-II Germany (anti-Jew), Myanmar. Indian authorities had linked dozens of cases of COVID-19 to a Muslim missionary group (tableghi, preachers) that held its annual conference in Delhi in early March, and health officials were racing to track down anyone who had contact with the participants. Coronavirus fears and religious tension were already at a fever pitch in India, and it didn't take long for the two forces to intermingle. Videos falsely claiming to show members of the missionary group spitting on police and others quickly went viral on social media, exacerbating an already dangerous atmosphere for Muslims. "
Since March 28, tweets with the hashtag #CoronaJihad appeared over 300,000 times and were potentially seen by 165 million people on Twitter. The social posts were mostly fake. For instance, one post, purported to show a person spitting on a Hindu. The graphic post was actually fabricated in Thailand.
On the heels of the propaganda came religious pogroms conducted by Hindu nationalists leaving 36 Muslims dead, their houses and shops burnt, including some mosques where they took refuge, in Delhi . The pograms were rooted in anti-Muslim hatred, dating back to pre-Partition of the Sub-Continent. Subconsciously, Hindus believe that Muslims are untouchable. They are treated as a malaise. Several past events reflect how Hindus give vent to their antipathy toward the Muslim, and occasionally to other minorities.
Dream of a Greater India: There are several fanatic Hindu organisations who enjoy ruling party's patronage. They include Rashtraya Swayem Sevak Sangh, Vishwa Hindu Parishad, |Bajrang Dal and their ilk. They cherish dream of "Greater India" for which all
the minorities especially Muslims will have to be weeded out of India. The RSS founders made no bones in calling them snakes. India's prime minister Narendra Modi is portrayed as an avatar of RSS's founder Keshav Baliram Hedgewar. He founded RSS on 27 September 1925. Five people were present at the inaugural meeting, Hedgewar, Moonje, Veer Savarkar's brother Ganesh Damodar Savarkar, L.V. Paranjpe and B.B. Tholkar. With the rise of the Bharatiya Janata Party, Hedgewar now commands formidable respect with the Hindu majority and terrified minorities. Even even some Congress leaders, including Pranab Mukherjee visited Hedgewar's grave and paid him rich tributes to avoid being dubbed anti-RSS.
C.P. Bhishikar's biography of Hedgewar, Keshav Sanghnirmata tells how RSS founder equated Muslims to "yavana" snakes. Rakesh Sinha, BJP's Rajya Sabha MP and Hedgewar's biographer, said, "Hedgewar formed RSS in order to consolidate the Hindus. He wanted to liberate them from restrictions imposed by the protracted Mughal-British rule.
Driving force for Hedgewar to form RSS was Vinayak Damodar (Veer) Savarkar's ideas on Hindutva and motherland. Savarkar had dictated that only those who considered India as their fatherland and a holy land could be considered patriots. He ruled out Muslims, suggesting that their patriotism should always be suspected.
India's home minister once called Muslims "termites". The RSS thinks they are doing Muslims a favor by "letting" them call themselves "Indian". The ruling BJP has a symbiotic relationship with RSS as is obvious from Babri Masjid demolition.
In a work that expressed admiration for Nazi Germany's purge of Jews, Golwalkar (RSS) wrote in 1939, "… the foreign races in Hindusthan must either adopt the Hindu culture and language, must learn to respect and hold in reverence Hindu religion, must entertain no idea but those of the glorification of the Hindu race and culture, i.e., of the Hindu nation and must lose their separate existence to merge in the Hindu race, or may stay in the country, wholly subordinated to the Hindu Nation, claiming nothing, deserving no privileges, far less any preferential treatment not even citizen's rights." (MS Golwalkar, We Or Our Nationhood Defined, Bharat Prakashan, 1939, 104-105). Golwalkar made it clear that in the RSS view, Hindu majoritarian identity politics is the only acceptable nationalism, and any politics of asserting an identity separate from the Hindu identity is 'anti-national' and 'divisive.'
He wrote: "Let us remember that this oneness is ingrained in our blood from our very birth because we are all born as Hindus." (Bunch of Thoughts, p. 255).
Re-imaging: The RSS has been busy re-imaging itself in media as a `cultural, not a `genocidal movement', Rashtriya Swayem Sevak Sangh has floated selected leaks into national and international media from a new book by its ideologue Sunil Ambekar. He is organizing the national secretary of the RSS's student wing (Akhil Bharatiya Vidyarthi Parishad). The book is titled 'The RSS: Roadmaps For The 21st Century'. As a prelude to the book launch, the RSS hosted an in-house closed-door briefing for foreign journalists based in India. Earlier, it held an all-India enclave in which `intellectuals' from all over India were invited. RSS's puppet Muslim munches to distribute pamphlets. The aim was to show off that RSS was not anti-Muslim.
Gay stand: To appease the West, the RSS has deviated from its anti-gay position. The above-mentioned book says, `RSS is willing to discuss this issue in future'.
Indian Constitution: RSS spurn Indian Constitution and believes India is a place for Hindu nation, Rashtra, to live exclusively in.RSS, Hindutva Ideology and Minority Muslims.
The Hindu civil and military leadership is nostalgic about ancient India's prosperity during the Maurya and the Gupta periods achieved through total-war tactics (Major General Rajendra Nath, Military Leadership in India: Vedic Period to Indo-Pak Wars). Indian army is wedded to a keynote of Krishna's strategy: `end justifies the means. The truth may often have to be sacrificed in pursuit of victory (Karma Parva)'. Brihaspati and Kautilya (Arthashastra) stress koota yuddha (no-holds-barred war or Maya yuddha (war by deception) against the non-Hindu. Congress leader Dr. Shashi Tharoor is in the eye of a storm because of his innocuous remarks about the rising wave of Hindu nationalism in India.
RSS-Nathsi nexus: The RSS leaders had nexus with Nathsi leaders. Now they are hobnobbing with extremist elements in Israel. We need to see through the Hindutva mentality and smokescreen of India's constitutional secularism Ruling Bharatiya Janata Party's commitment to koota yuddha is obvious from(a) its Babri Masjid petition to the Supreme Court to hand over the `undisputed 'land to the Nyas (trust), VHP (Nyas originally owned only one acre.
(b) BJP-supported then Gujarat Chief Minister Narendra Modi's 11- phase Gaurav or papadshahi yatra (pride parade) in July 2002.
Congress leader Tharoor pilloried for exposing BJP-RSS nexus: While delivering a lecture (July 15, 2018) on "Threats Faced by Indian Democracy and Secularism" at Thiruvananthapuram, Tharoor, a former candidate for the post of UN secretary-general, expressed apprehension that `the BJP could tear up our Constitution and replace it with one that enshrines the principles of the "Hindu Rashtra", that would pave the way for the creation of a "Hindu Pakistan" (implying extremist Pakistan).
He added that BJP could not realize its dream as it lacks a requisite majority in parliament. The BJP took his remarks as an affront and took Tharoor to task on multifarious propaganda channels. Even Congress became too miffed to defend him. Dr. Tharoor, made similar remarks during the Jaipur literature festival in January this year. He said, "We are living in a country where on the one hand the Prime Minister says the Constitution is his holy book and on the other hand, he extols as a hero and instructs his Ministers to study the works, writings, and teachings of Deen Dayal Upadhyaya, who explicitly rejects the Constitution. "The only thing that had stood in its [BJP's] way is a two-third majority in the Rajya Sabha". BJP's official ideology is "Integral humanism", coined by Deendayal Upadhyaya in 1965. The RSS stands committed to Hindutva, a term coined by VD Savarkar. Upadhyaya sugar-coated the term Hindutva as Bharteeyata. The adamant Tharoor promised to retract his
statement if the BJP officially abandon the Hindu-Rashtra (nation) ideal (propounded by Savarkar and Golwalkar, Upadhyaya and their ilk. The Hindu Rashtra concept was first formulated by Savarkar in 1923
in the essay titled "Hindutva". It was officially adopted through a resolution by the Hindu Mahasabha in 1937. So, RSS's two-nation theory resolution was contrived even before the Muslim League's resolution of Lahore in 1939.
Upadhyaya presented his `theory of Muslim purification' at the BJP National Council meeting in
Kozhikode in 2015. India's founding father, `Mahatma' Gandhi, himself was shot dead by an RSS fanatic, Nathuram Godse, in 1948 for his perceived soft corner for Muslims. Vallabhai Patel banned the RSS. To appease the state, as well as to continue their operations, the RSS decided to drop the words 'Hindu Rashtra' or the Hindu Land, from their official manifesto. The party was reinstated.
RSS-BJP Nexus: The ruling BJP has a symbiotic relationship with RSS as is obvious from Babri Masjid demolition. The RSS publicly supported Gujarat chief minister and BJP leader, Narendra Modi's 11-phase Hindu Pride Parade in July 2002.
How RSS distort history? The 'Hindu' were persons inhabiting the Indus valley area and beyond. The territory inhabited by him was Hindustan. But, the RSS calls the territory Hindusthan (the Hindu's place). The suffix '-stan' being of non-Hindu origin is obnoxious to RSS's good sense. They find Bharatvarsha even more palatable. This word originated from an ancient Hindu king Bharatvarsha. The communalist outfits like Sangh Parivar use this name preferentially as it emphasizes Vedic roots of the country and its original people. Vinayak Damodar Savarkar in his book Hindutva defines 'Hindutva' (Rashtriya Swayem Sevak Sangh's ideology) as 'Hindus being a nation (Rashtra), bound by a common culture (Sanskrit), a common history, a common language, a common country and a common religion (Hindu dharma). All RSS recruits take Pratigya (oath): `for the all-round progress of Bharatvarsh (ancient name of India) by strengthening Hindutva. Norwegian mass killer's manifesto hails Hindutva
Goals of Indian Hindu nationalists were identical to Justiciar Knights, Anders Breivik claimed.
Mahatma Gandhi's assassination: Following the assassination of Gandhi by a former activist of the Sangh, the RSS was banned. To appease then home minister Patel and wriggle out of the ban, the RSS, in 1948, dropped the term `Rashtra' from its manifesto.
Anti-Conversion laws: Several Indian states have passed anti-conversion laws. These are aimed at restricting the right to propagate religion, which is guaranteed by Article 25 of the Indian Constitution. The aim of the two parties was to convert India into a Hindu state. India claims to be a secular country. But, unfortunately, the country's legislative history, relating to the issue of conversion underscores the reality that the government always harbored grudge against conversion. Orissa, Madhya Pradesh, Rajasthan. Arunachal Pradesh and Tamil Nadu passed Freedom of Religion Acts. A common feature of these anti-conversion law is that they made so-called 'forced conversion' a cognisable offence under sections 295 A and 298 of the Indian Penal Code.
Cognisability of the offence licensed police to harass missionaries and converts under influence of Hindu fanatics or Government functionaries. Some Indian courts intervened to stop persecution of nouveau converts or Christian preachers. For instance, Chief Justice A.N. Ray in Reverend Stainislaus v. State of Madhya Pradesh (AIR 1977 SC 908), and Yulitha v. State of Orissa and others, ruled that propagation is different from conversion. Ray observed adoption of a new religion is freedom of conscience, while conversion would impinge on 'freedom of choice' granted to all citizens alike. But the state governments remained nonchalant to the courts' observations. The courts' decisions being declaratory (certiorari), not mandatory (mandamus), remained un-implemented. Interestingly, India's Ministry of Home Affairs (February 1981) advised the State Governments and Union Territories to enact laws to regulate change of religion on the lines of the existing Acts in Madhya Pradesh, Orissa and Arunachal Pradesh (The Statesman, Delhi, November 16, 1982).
There are iron-clad guarantees in the Constitution for religious freedom. Yet, not only the born Christians but also Hindus who become Christians complain of persecution. It is not only Orissa, but also several other Indian states that have passed anti-conversion bills forbidding Hindus to convert to other religions. Such legislation violates the UN Charter of Human Rights which gives a person right to change his or her religion.
Harassment and social boycott of dalits (down-trodden): To discourage dalits from converting to Christianity, not only the Centre but also the Indian states have deprived 'dalit Christians' of minority-status privileges. Any Hindu who converts to Christianity is socially boycotted and tortured in different ways.
Six women at Kilipala village in Jagatsinghpur district (Orissa) had their heads tonsured by influential Hindus. Their offence was abandoning Hindu faith at their own free will. Christian missionaries are harassed, deported and even killed. Indian government ordered 'deportation of three American preachers from Church of Christ in North Carolina on the first available flight to the US.'. To add insult to their injury, the preachers were even attacked by Hindu fanatics. They had a narrow escape. Courts rarely punish people who manhandle Christian preachers. Dara Singh murdered Australian missionary Graham Staines and his two minor sons.
A few years back, Hindus attacked Christians as tit-for-tat for a book which allegedly insulted Hindu deities. Investigations revealed that the book was not written by any Christian. But, it happened to be displayed on one of the Emmanuel Mission's book-shops for sale. The Mission is a Christian organisation that runs a chain of schools in various Indian states.
Hindus ignore the fact that Christian missionaries started coming to India, particularly the North-East, in the late 19th century. They promoted education and socio-economic developmental work in the region. In Rajasthan, the Emmanuel Mission, alone, runs over 50 schools.The bill makes religious conversion a non-bailable offence. While giving vent to their wrath against Christians,
Secret survey of Christians: Indian states sometimes conduct secret surveys of Christian population. With Narendra Modi, then as chief minister, the Gujarat government harboured xenophobic attitude not only towards Muslims but also Christians.
A survey of the Christians' living in northern and central Gujarat, in February 1999 was withdrawn after protests. Modi restarted the survey March 2003 and May 2003 in Christian – inhabited areas (Ahmedabad, Sanaskantha, Jabarkantha, Kutch, Rajkot, Patan, Vadodara, Anand and Banaskantha).
In a resolution, the RSS has called upon the Hindus, particularly Swayamsevaks, to be vigilant about `anti-national and terrorist' Christian groups, posing a threat to the country's internal security. It urged the Government to take strong measures against said groups. They condemned Pope John Paul II's statement criticising Indian states' legislations banning conversions of the Hindus by missionaries. The executive declared that such conversions were a direct challenge to the sovereignty of the country. It is significant to mention that the Pope had just said that ''free exercise of the natural right to religious freedom was prohibited in India". RSS's resolution ignored that the right to change one's religion was enshrined in the UNO's Charter of Human Rights, also.
The RSS urged the Centre to lodge a protest with the Pope for exhorting the Christian missionaries to carry on their campaign of conversions defying the law of the land.
Christians dubbed `insurgents': In his interview with India Today (April 4, 2005, Christian Missionaries are with Naxals, page 80-81), K. S. Sudersan (Rashtrya Swayem Sevak Sangh) says, 'Naxals have a safe base in Andhra Pradesh because Christian missionaries are with them. They attack mandir (temples) and other Hindu institutions but never attack a Church. Because the Chief Minister is a Christian, he has given them abhaydaan (freedom from fear)and crowds of two lakh or more they can gather'.
In 1999 a Human Rights Watch (HRW) report stated that Vishva Hindu Parishad (VHP), Bajrang Dal, and Rashtriya Swayamsevak Sangh (the sister organisations of the Bharatiya Janata Party) are the most accused Hindu organizations for violence against Christians in India. The National Commission for Minorities has stated that the State governments ruled by the Bharatiya Janata Party and its allies provided support to the perpetrators. In most reported cases the named perpetrators are members of the Sangh Parivar organizations. The Sangh Parivar are small subgroups that formed under the umbrella of the Rashtriya Swayamsevak Sangh (RSS), an umbrella organization whose roots date back to 1925. The RSS, who promote a form of Hindu nationalism called Hinduvata, oppose the spread of "foreign religions" like Islam and Christianity. According to Human Rights Watch, Sangh Parivar and local media were also involved in promoting anti-Christian propaganda in Gujarat. Mainstream Protestant, Catholic and Orthodox Christians are targeted far less frequently than Evangelical and Pentecostal Christians. There was an increase in incidents of violence against Christians after the new BJP government under Narendra Modi came to power after the general election in April–May 2014. Maximum number incidents were reported from Uttar Pradesh. According to a report by Open Doors, the persecution of Christians in India increased sharply in the year 2016.
Attacks on churches
In June 2000, four churches around India were bombed (Andhra Pradesh and Tamil Nadu). A church in Maharashtra was ransacked. In September 2008, two churches were partly damaged in Kerala. In 2015, a church building under construction was vandalised in Haryana. St. George church in Mumbai was also attacked by masked persons. In the same month, the cathedral of Jabalpur was attacked and more than a dozen people were injured. The same cathedral had also been attacked in 2008 and the entire altar burnt down. In April 2015, St. Mary's Church in Agra was vandalised and statues of Mother Mary and the Infant Jesus were damaged. A Church in Kachna area of Raipur was attacked by a mob during a Sunday service and five people were injured when they tried to stop the assailants.
Several churches were attacked in the capital Delhi in recent years. They include St. Sebastian's Church (burned), St. Stephen's college chapel May 5, 2018 (vandalised and the cross desecrated with pro-Hindutva slogans).
In Madhya Pradesh a church was destroyed and bibles were burnt in Mandla district in September 2014. In March 2015, a Bible convention was attacked in Jabalpur, with allegations that religious conversions were taking place. So on.
Inference: Religious persecution caricatures India's constitution. Not only Muslims but also other minorities have a miserable plight. To stifle dissent, India clamps its draconian laws, like Public Safety Act, on dissidents. The preachers, including in-charge of Delhi preaching centre, was challaned under anti-terrorism and anti-money laundering laws.
India's Unclear Neighbourhood Policy: How to Overcome ?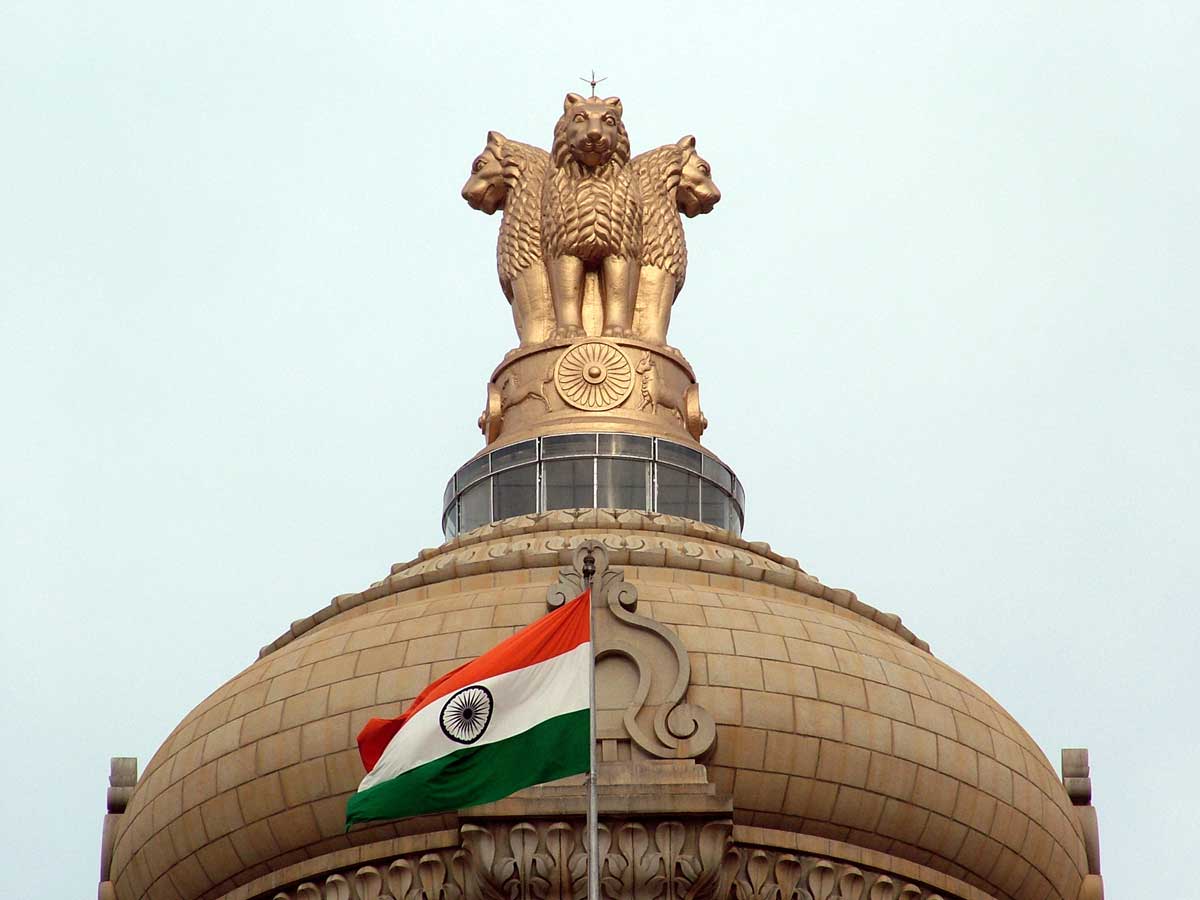 India has witnessed multiple trends with regards to its relations with its neighbours at a time vaccine diplomacy is gaining prominence and Beijing increasing the pace towards becoming an Asian superpower, whereby making these reasons valid for New Delhi to have a clear foreign policy with respect to its neighbourhood.
Introduction
The Covid Pandemic has led to increased uncertainty in the global order where it comes to power dynamics, role of international organisations. New Delhi has tried to leave no stone unturned when it comes to dealing with its immediate neighbours. It has distributed medical aid and vaccines to smaller countries to enhance its image abroad at a time it has witnessed conflicts with China and a change in government in Myanmar. These developments make it imperative for New Delhi to increase its focus on regionalism and further international engagement where this opportunity could be used tactically amidst a pandemic by using economic and healthcare aid.
According to Dr. Arvind Gupta, New Delhi has to deal with threats coming from multiple fronts and different tactics where it is essential for New Delhi to save energy using soft means rather than coercive measures.. India under Vaccine Maitri has supplied many of COVAXIN doses to Nepal, Bangladesh and Sri Lanka where many have appreciated this move. The urgency of ensuring humanitarian aid during these periods of unprecedented uncertainty are essential in PM Modi's Security and Growth For All ( SAGAR) initiative, which focusses on initiating inclusive growth as well as cooperation in the Indian Ocean Region.
This pandemic witnessed various threats coming in India's neighbourhood through multiple dimensions which include maritime, land, cyber as well as air threats where adversaries are using these to put pressure on New Delhi to settle land as well as marine disputes as per their terms. These encirclement strategies have made it necessary for India to open up various options such as holding maritime joint exercises with like-minded countries, developing partnerships, providing economic as well as healthcare support to weaker countries plus having a clear insight about changing global dynamics and acting as per them.
This piece will discuss about various changing tactics, pros and cons which India has with respect to developing its national security vis-à-vis its neighbourhood, why should it prioritise its neighbourhood at the first place?
Background
India's Neighbourhood is filled with many complexities and a lot of suspicion amongst countries, some viewing India because of its size and geography plus economic clout as a bully where it is wanting to dominate in the region putting others aside. This led to New Delhi play an increased role in nudging ties first with its neighbours with whom it had multiple conflicts as well as misunderstandings leading to the latter viewing Beijing as a good alternative in order to keep India under check.
Ever since PM Modi has taken charge at 7 RCR, India's Neighbourhood First Policy has been followed increasingly to develop relations, to enhance understandings and ensure mutual cooperation as well as benefit with its neighbours. The relations with Islamabad have not seen so much improvement as compared to other leaders in the past. Even though former Prime Minister Nawaz Sharif was invited for PM Modi's 1st Swearing In ceremony in 2014, terrorist activities have never stopped which could be seen through Pathankot, Uri and Pulwama terror attacks which killed many of the Indian soldiers. Even though surgical strikes were conducted on terror camps in retaliation to these bombardments, Islamabad has not changed its heart at all about its security or regional demands. New strategies and friendships are being developed where Beijing has played a major role in controlling power dynamics.
The Belt and Road initiative, first time mentioned during President Xi's 2013 speech in Kazakhstan, then officially in 2015, lays emphasis of achieving a Chinese Dream of bringing countries under one umbrella, ensuring their security, providing them with infrastructure projects such as ports, railways, pipelines, highways etc. The main bottleneck is the China Pakistan Economic Corridor when it comes to India's security threats, passing through disputed boundaries of Gilgit and Baltistan in Pakistan Occupied Kashmir till Gwadar. Other projects have been initiated in Chittagong, Hambantota, Gwadar , Kyapkyou. These projects form a String Of Pearls in the Indo Pacific where New Delhi is being balanced against through economic plus development incentives being given to the member countries under the project. That's why in the recent past, New Delhi is asserting its influence in the region, looking at new dimensional threats where Beijing's threats in the maritime domain in the islands in East as well as South China seas are not being seen favourably in many countries such as ASEAN, US, Australia and Japan which is giving India an opportunity to look towards countries with a common threat. Amidst this great power struggle between Washington and Beijing, New Delhi is stuck between a rock and hard place i.e., having a clear and strong foreign policy with its neighbours.
In this region, India has a sole threat which is mainly Beijing where the latter has achieved prowess technologically and militarily where New Delhi lags behind the latter twenty fold. So, there is a need for improvising military technology, increase economic activities with countries, reduce dependence on foreign aid, ensure self-reliance.
Situation
South Asia is backward when it comes to economic development, human development and is a home to majority of the world's population which lives below poverty line. The colonial rule has left a never-ending impact on divisions based on communal, linguistic and ethnic grounds. Even, in terms of infrastructure and connectivity, New Delhi lags behind Beijing significantly in the neighbourhood because the latter is at an edge when it comes to bringing countries under the same umbrella. Due to these, many initiatives have been taken up by New Delhi on developing infrastructure, providing humanitarian aid to needy countries.
There have been numerous efforts made by India with respect to reaching out to the Neighbours in 2020 through setting up of the SAARC Covid Fund where many Neighbourhood countries such as Nepal, Bangladesh and Sri Lanka gave contributions to ensure cooperation, joint scientific research, sharing information, healthcare kits where the countries contributed USD $ 18 million jointly towards this fund where New Delhi made an initial offer of USD $ 10 million.
New Delhi has even mustered ties with the Association of Southeast Asian countries during the pandemic under its Act East Policy where proper connectivity through the Northeast could be useful in easing movement of goods but currently, the infrastructure in Northeast needs more improvement where issues such as unemployment, poor connectivity are prevalent whereby disconnecting it from rest of the other states. This region could play an important role in linking Bangladesh, Myanmar to New Delhi along with the proposed India-Thailand –Myanmar Trilateral Corridor. Focus has also been laid to develop inland waterways, rail links and pipelines to ease connections between countries, making trade free and more efficient.
India is focussing on developing the Sittwe and Paletwa ports in Myanmar under the Kaladan Development Corridor, at the cost of INR 517.9 Crore in order to provide an alternative e route beneficial for the Northeast for getting shipping access
Summing Up
These above developments and power display by a strong adversary, give good reasons for New Delhi to adopt collective security mechanisms through QUAD, SIMBEX and JIMEX with a common perception of having safe and open waters through abiding to the UNCLOS which China isn't showing too much interest in, seen through surveillance units, artificial islands being set up on disputed territories which countries likewise India are facing in context to territorial sovereignty and integrity. These developments make it important for India to look at strategic threats by coming together with countries based on similar interest's vis-à-vis Chinese threat.
There is a need for India to develop and harness its strength through connectivity and its self reliance initiative ( Aatmanirbharta ) so that there is no dependence on any foreign power at times of need . Proper coordination between policy makers and government officials could make decision making even easier, which is not there completely because of ideological differences, different ideas which makes it important for the political leadership to coordinate with the military jointly during times of threats on borders. Self-reliance could only come through preparedness and strategy.
India is in big trouble as UK stands for Kashmiris
A London-based law firm has filed an application with British police seeking the arrest of India's army chief and a senior Indian government official over their alleged roles in war crimes in Indian-administered Kashmir.
Law firm Stoke White said it submitted extensive evidence to the Metropolitan Police's War Crimes Unit on Tuesday, documenting how Indian forces headed by General Manoj Mukund Naravane and Home Affairs Minister Amit Shah were responsible for the torture, kidnapping and killing of activists, journalists and civilians – particularly Muslim – in the region.
"There is strong reason to believe that Indian authorities are conducting war crimes and other violence against civilians in Jammu and Kashmir," the report states, referring to the territory in the Himalayan region.
Based on more than 2,000 testimonies taken between 2020 and 2021, the report also accused eight unnamed senior Indian military officials of direct involvement in war crimes and torture in Kashmir.
The law firm's investigation suggested that the abuse has worsened during the coronavirus pandemic. It also included details about the arrest of Khurram Parvez, the region's most prominent rights activist, by India's counterterrorism authorities last year.
"This report is dedicated to the families who have lost loved ones without a trace, and who experience daily threats when trying to attain justice," Khalil Dewan, author of the report and head of the SWI unit, said in a statement.
"The time has now come for victims to seek justice through other avenues, via a firmer application of international law."
The request to London police was made under the principle of "universal jurisdiction", which gives countries the authority to prosecute individuals accused of crimes against humanity committed anywhere in the world.
The international law firm in London said it believes its application is the first time that legal action has been initiated abroad against Indian authorities over alleged war crimes in Kashmir.
Hakan Camuz, director of international law at Stoke White, said he hoped the report would convince British police to open an investigation and ultimately arrest the officials when they set foot in the UK.
Some of the Indian officials have financial assets and other links to Britain.
"We are asking the UK government to do their duty and investigate and arrest them for what they did based on the evidence we supplied to them. We want them to be held accountable," Camuz said.
The police application was made on behalf of the family of Pakistani prisoner Zia Mustafa, who, Camuz said, was the victim of extrajudicial killing by Indian authorities in 2021, and on behalf of human rights campaigner Muhammad Ahsan Untoo, who was allegedly tortured before his arrest last week.
Tens of thousands of civilians, rebels and government forces have been killed in the past two decades in Kashmir, which is divided between India and Pakistan and claimed by both in its entirety.
Muslim Kashmiris mostly support rebels who want to unite the region, either under Pakistani rule or as an independent country.
Kashmiris and international rights groups have long accused Indian troops of carrying out systematic abuse and arrests of those who oppose rule from New Delhi.
Rights groups have also criticized the conduct of armed groups, accusing them of carrying out human rights violations against civilians.
In 2018, the United Nations human rights chief called for an independent international investigation into reports of rights violations in Kashmir, alleging "chronic impunity for violations committed by security forces".
India's government has denied the alleged rights violations and maintains such claims are separatist propaganda meant to demonize Indian troops in the region. It seems, India is in big trouble and may not be able to escape this time. A tough time for Modi-led extremist government and his discriminatory policies. The world opinion about India has been changed completely, and it has been realized that there is no longer a democratic and secular India. India has been hijacked by extremist political parties and heading toward further bias policies. Minorities may suffer further, unless the world exert pressure to rectify the deteriorating human rights records in India.
S. Jaishankar's 'The India Way', Is it a new vision of foreign policy?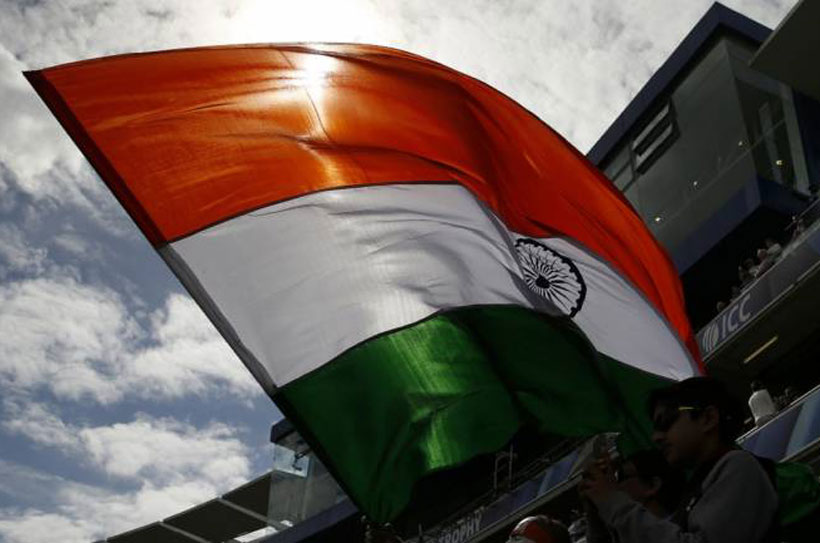 S. Jaishankar has had an illustrious Foreign Service career holding some of the highest and most prestigious positions such as ambassador to China and the US and as foreign secretary of India. Since 2019 he has served as India's foreign minister. S. Jaishankar also has a Ph.D. in international relations from JNU and his academic background is reflected in this book.
His main argument is simplistic, yet the issues involved are complex. Jaishankar argues that the world is changing fundamentally, and the international environment is experiencing major shifts in power as well as processes. China is rising and western hegemony is declining. We are moving away from a unipolar system dominated by the US to a multipolar system. Globalization is waning and nationalism and polarization is on the rise (p. 29). The old order is going away but we cannot yet glimpse what the future will look like. This is the uncertain world that Dr. Jaishankar sees.
Dr. Jaishankar also argues that India too has changed, it is more capable and more assertive. The liberalization program that began in 1991 has made the Indian economy vibrant and globally competitive and it is well on track to becoming the third biggest economy in the world, after China and the US. The war of 1971 that liberated Bangladesh, the liberalization of the economy after 1991, the nuclear tests in 1998 and the nuclear understanding with the US in 2005, Jaishankar argues are landmarks in India's strategic evolution (p. 4). So given that both India and the system have changed, Jaishankar concludes, so should India's foreign policy.

But his prescription for India's foreign policy, in the grand scheme of things, is the same as before – India should remain nonaligned and not join the US in its efforts to contain China. India will try to play with both sides it seems in order to exploit the superpowers and maximize its own interests (p. 9). But he fails to highlight how India can find common ground with China other than to say the two nations must resolve things diplomatically. He also seems to think that the US has infinite tolerance for India's coyness. In his imagination the US will keep making concessions and India will keep playing hard to get.

Jaishankar has a profound contradiction in his thinking. He argues that the future will be determined by what happens between the US and China. In a way he is postulating a bipolar future to global politics. But he then claims that the world is becoming multipolar and this he claims will increase the contests for regional hegemony. The world cannot be both bipolar and multipolar at the same time.
There is also a blind spot in Jaishankar's book. He is apparently unaware of the rise of Hindu nationalism and the demand for a Hindu state that is agitating and polarizing India's domestic politics. The systematic marginalization and oppression of Muslim minorities at home and the growing awareness overseas of the dangers of Hindutva extremism do not exist in the world that he lives in. He misses all this even as he goes on to invoke the Mahabharata and argue how Krishna's wisdom and the not so ethical choices during the war between Pandavas and Kauravas should be a guide for how India deals with this uncertain world – by balancing ethics with realism (p. 63). Methinks his little digression in discussing the ancient Hindu epic is more to signal his ideological predilections than to add any insights to understanding the world or India's place in it.
One aspect of his work that I found interesting is his awareness of the importance of democracy and pluralism. He states that India's democracy garners respect and gives India a greater opportunity to be liked and admired by other nations in the world (p. 8). Yet recently when he was asked about the decline of India's democratic credentials, his response was very defensive, and he showed visible signs of irritation. It is possible that he realizes India is losing ground internationally but is unwilling to acknowledge that his political party is responsible for the deterioration of India's democracy.

This is also apparent when he talks about the importance of India improving its relations with its immediate neighbors. He calls the strategy as neighborhood first approach (pp. 9-10). What he does not explain is how an Islamophobic India will maintain good relations with Muslim majority neighbors like Bangladesh, Maldives, and Pakistan.

The book is interesting, it has its limitations and both, what is addressed and what is left out, are clearly political choices and provide insights into how New Delhi thinks about foreign policy. So, coming to the question with which we started, does India have a new foreign policy vision? The answer is no. Dr. Jaishankar is right, there is indeed an India way, but it is the same old way, and it entails remaining nonaligned with some minor attitudinal adjustments.