The President of the Islamic Development Bank Group, Dr. Bandar Hajjar, has hosted a virtual meeting with the heads of Multilateral Development Banks (MDBs) and the International Monetary Fund (IMF) for their first regular meeting in 2020.
As the incumbent Chair of the Heads of MDBs for 2020, Dr. Bandar Hajjar expressed his gratitude to all MDB heads for having responded favourably to his invitation and for the "very insightful reflections that took place in a brotherly atmosphere."
Dr. Bandar Hajjar also emphasised the importance of having open dialogue and a result-oriented shared vision, particularly at times when Member Countries expect leaders to provide the most impactful response to health, economic and financial challenges caused by COVID-19.
The leaders on the call commended the momentum of solidarity created by the international community towards elimination of COVID-19 and stressed that in spite of the challenges posed by the pandemic, the focus should not shift away from realising the 2030 Agenda.
The IsDB President Dr. Bandar Hajjar said, "as we enter the decade of action towards the 2030 agenda, MDBs need to showcase their collective crucial role in supporting Member Countries to achieve the SDGs."
Dr. Bandar Hajjar joined the other leaders in reiterating commitment to step up their efforts to explore new avenues, that preserves the MDB model, in order to provide low-cost financing for their members and thus scale up their collective response to the crisis.
Recognising their unique role in supporting the sustainable socio-economic development of Member Countries, Dr. Bandar Hajjar added that "MDBs need to grasp the full extent of the situation and its effects. "To this end, the Heads of MDBs agreed to continue exchanging views on post-COVID19 anticipated paradigm shifts and future direction. Dr. Bandar further outlined the role of MDBs in supporting the beneficiary countries to build a Climate Resilient and Green low Carbon future, even during their recovery from the pandemic.
IsDB Group remains committed to support its Member Countries and people in need worldwide. IsDB is determined to keep providing sustainable and inclusive solutions, to leave no one behind.
Oil and Gas Industry commits to new framework to monitor, report and reduce methane emissions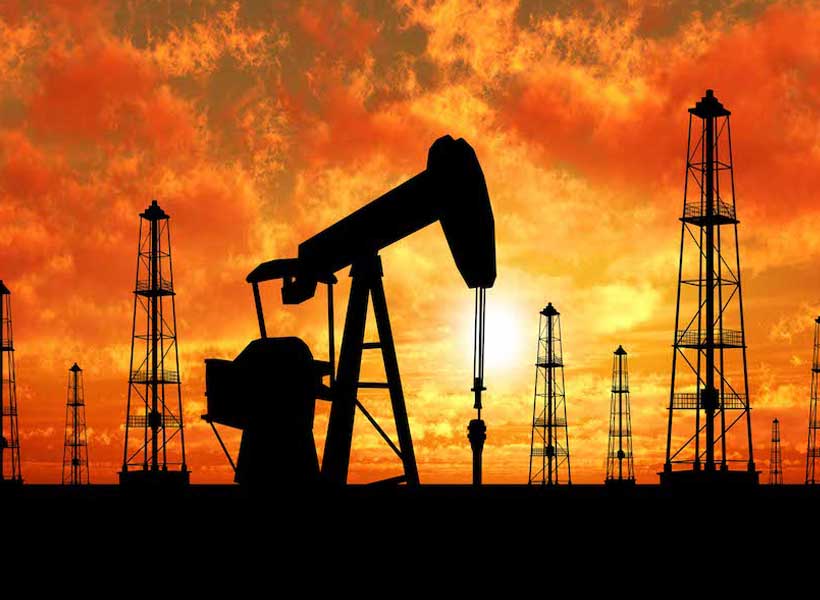 In a move that will help tackle one of the biggest and most solvable contributors to the climate crisis, major players in the oil and gas industry agreed today to report methane emissions with a new, much higher level of transparency.
"To win the Race to Net Zero Emissions, we need everyone on board. We need ambitious action from the Oil & Gas Industry. UNEP is committed to supporting efforts that reduce methane emissions, and we recognize the leadership of companies that have joined such an ambitious methane reporting framework," said Inger Andersen, Executive Director of UNEP. "We look forward to seeing actions that turn commitments into actual emissions reduction".
Methane released directly into the atmosphere is a highly potent greenhouse gas, with more than 80 times the warming power of carbon dioxide over a 20-year period. Actions to cut methane emissions can yield a near-term reduction in the rate of warming, complementing efforts to decarbonize the world's energy and transport systems while also delivering air quality benefits.
Kadri Simson, EU Energy Commissioner, said "I am very happy to see the energy industry taking immediate action on methane emissions. A clear commitment to measure and monitor emissions is an important first step for significantly reducing them and I am proud of what we have achieved together. Today's signature is the first deliverable under the Commission's recent methane strategy.There are many more steps to take to cut emissions along the entire value chain and I hope to work closely with all – European and international – partners to reach this goal."
The Oil and Gas Methane Partnership (OGMP) is a Climate and Clean Air Coalition (CCAC) initiative led by the UN Environment Programme (UNEP), the European Commission (EC), and the Environmental Defense Fund (EDF). Already 62 companies with assets on five continents representing 30 per cent of the world's oil and gas production have joined the partnership. The new OGMP2.0 framework is the new gold standard reporting framework that will improve the reporting accuracy and transparency of anthropogenic methane emissions in the oil and gas sector.
"Thanks to the 62 companies for committing to measure, report and reduce pollution from their core operations and joint ventures. This will be the basis for robust standards in Europe, and beyond, that ensure the oil industry takes the practical actions urgently needed for our climate," said Fred Krupp, President of the Environmental Defense Fund.
Oil and Gas Methane Partnership 2.0
At the core of the effort is a comprehensive measurement-based methane-reporting framework that will make it easier for officials, investors and the public to accurately track and compare performance across companies in ways that have not been possible to this point.
"Reducing methane emissions is a crucial effort in the industry's decarbonization pathway. As a factor on which we can have an immediate and concrete positive impact, OGMP 2.0 offers an internationally recognized blueprint to companies across our industry willing to make improvements in their emission reductions in all phases of the value chain. We look forward to continue working with all partners involved, as only through collaboration with international organizations, civil society and governments we can deliver on our common goals," said Claudio Descalzi, Chief Executive Officer of ENI.
As stipulated in the EU methane strategy, the European Commission is planning to elaborate a legislative proposal on compulsory measurement, reporting, and verification for all energy-related methane emissions, building on the OGMP 2.0 framework
Crucially, the OGMP 2.0 includes not only a company's own operations, but also the many joint ventures responsible for a substantial share of their production. The OGMP 2.0 framework applies to the full oil and gas value chain, not only upstream production, but also midstream transportation and downstream processing and refining – areas with substantial emissions potential that are often left out of reporting today.
The goal is to enable the oil and gas industry to realize deep reductions in methane emissions over the next decade in a way that is transparent to civil society and governments.
"Reducing methane emissions is critical for natural gas to play a role in the energy transition and this new partnership will foster the sharing of industry best practices, particularly on non-operated assets, and improve monitoring" said Patrick Pouyanné, Chairman & CEO of Total. "This is a new step in the fight against methane emissions and our industry is deeply committed to the success of this initiative."
In order to support the realization of global climate targets, OGMP 2.0 aims to deliver a 45 per cent reduction in the industry's methane emissions by 2025, and a 60-75 per cent reduction by 2030.
Cost-effective solutions
According to the International Energy Agency (IEA), roughly three-quarters of methane emissions could be reduced with the technology that exists today, and close to half at zero net cost. Reducing methane emissions from the energy sector by 90% would shave two tenths of a degree Celsius from the forecasted rise in the planet's average temperature by 2050.
Reducing fossil methane emissions by 75 per cent can prevent up to 6 gigatonnes of carbon dioxide equivalent emissions annually – almost ten per cent of the planet's 2019 greenhouse gas emissions, including land-use change.
New observatory in the works
UNEP and the European Commission are also finalizing plans to set up an independent International Methane Emissions Observatory (IMEO). IMEO will aggregate and analyse multiple methane emissions data streams, including data reported by OGMP member companies, to accelerate reductions in methane emissions globally. By assisting industry and governments globally in addressing uncertainty related to reported emissions, the Observatory will improve the consistency and credibility of methane emissions data and accelerate mitigation actions.
Somalia at a crossroad, UN envoy urges 'deepened' political consensus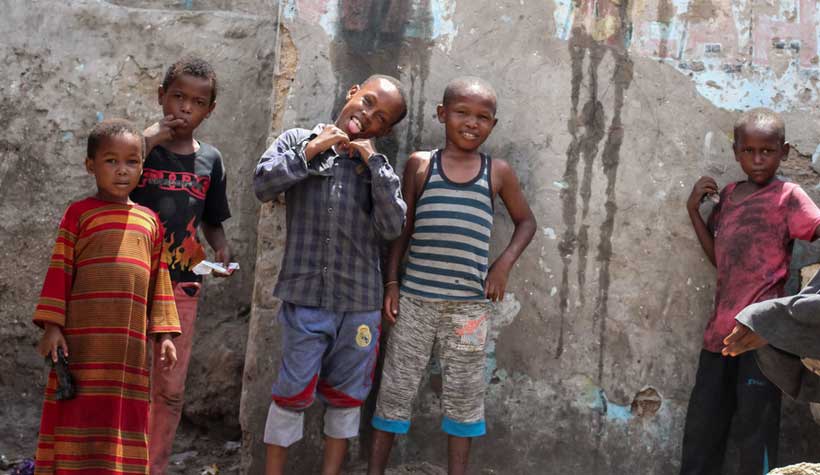 The "broad political consensus" reached in September that ended a two-year stalemate in Somalia must be "preserved and indeed deepened", the country's UN envoy told the Security Council on Monday.
Although the agreed model of voting "regrettably fell short" of the constitutional requirement for parliamentary elections based on the principle of universal suffrage, Special Representative James Swan, who also heads the UN Assistance Mission in Somalia (UNSOM), acknowledged that it did reflect "wide Somali political consensus and ownership".
"In addition to the support of the President and federal member state leaders, the indirect model was also endorsed by other key Somali stakeholders, including political parties and civil society, and was ratified by the Federal Parliament", he said via videoconference.
"A transition year'
The UN official painted a picture of a country facing critical decisions, namely "an electoral process to choose the parliament and president in the coming few months; a security transition so that Somalis can assume lead security responsibility by the end of 2021; and urgent priorities for humanitarian response and economic reforms".
Dubbing 2021 "a transition year in which Somalia takes lead responsibility on security matters", Mr. Swan sought a "strategic vision" for the country's security that would be supported by diverse backers, including "external actors".
He also lauded, among others, the Somali security forces and African Union (AU) Mission in the country, for contributing to collective gains in the security realm.
Inclusive processes
The UNSOM chief underscored that agreed-upon processes must be "more participatory and inclusive" and welcomed the agreement of political leaders to ensure a 30 per cent quota for women to sit in Parliament.
As Somalia focuses on the electoral process, he upheld that the UN would continue to press for "participation by historically underrepresented groups", including women, youth and marginalized communities.
"They all have much to contribute to peace, stability, and development in their country", upheld the Special Representative.
Turning to the longer-term, Mr. Swan explained that in collaboration with the UN Development Programme (UNDP), the U Support Office in Somalia (UNSOS) and international partners, UNSOM would contribute to implementing the electoral agreement and "universal suffrage elections in the future".
"To this end, we urge Somali leaders to prepare consensually a roadmap with clear timelines and benchmarks to ensure one-person-one-vote elections take place in 2024/25", he said.
Freedom and respect
The UN's development work in Somalia is centred around human rights and justice, according to the UNSOM chief.
"With elections approaching, I underscore my previous calls for the protection of political space, for tolerance of divergent opinions, for respect of free speech and association, and for media freedom", he reiterated.
In closing, Mr. Swan assured the Council of UNSOM's ongoing work in promoting political cooperation.
"Our good offices are aimed at fostering the widest levels of inclusion and consensus possible", he stated.
Protracted dialogue necessary
Also briefing was Francisco Caetano Jose Madeira, Special Representative of the Chairperson of the AU Commission for Somalia and Head of the AU Mission, who said that "protracted and painstaking" dialogue was needed to achieve consensus on a parliament-endorsed electoral process.
Mr. Madeira also expressed confidence regarding recent State efforts to improve governance, promote dialogue and strengthen security while underscoring the AU's role in ensuring successful elections and highlighting the need for increased support and training of Somali police forces.
$600 Million ADB Loan to Expand Energy Access in Eastern Indonesia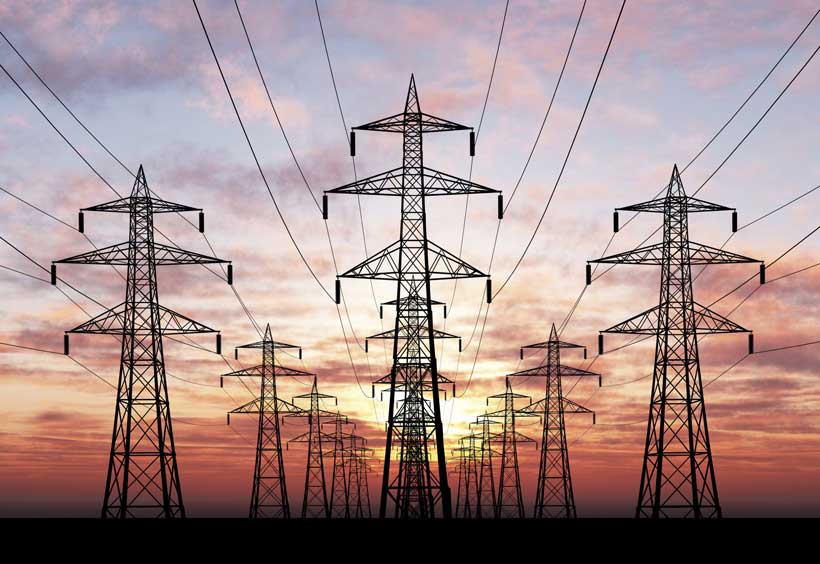 The Asian Development Bank (ADB) has approved a $600 million loan to help the State Electricity Corporation (PLN), Indonesia's state-owned power company, expand electricity access and promote renewable energy in eastern Indonesia. The program also includes two grants, at $3 million each, from the Japan Fund for Poverty Reduction and the Asia Clean Energy Fund.
The second phase of the Sustainable Energy Access in Eastern Indonesia–Electricity Grid Development Program supports efforts by PLN to expand electricity access and improve service reliability in nine provinces in the outer regions of Kalimantan, Maluku, and Papua. The first phase of the program began in 2017 and covered eight provinces in Sulawesi and Nusa Tenggara.
"The program will boost sustainable, equitable, and reliable access to electricity among the communities in remote eastern Indonesia, including through the use of solar and other renewable sources," said ADB Southeast Asia Energy Director Toru Kubo. "Reliable electricity is essential for people to access job opportunities, education, and health services, especially during the coronavirus disease (COVID-19) pandemic. The program will also support eastern Indonesia's economic recovery from the pandemic and contribute to equitable and resilient growth."
Indonesia's economy has doubled in size since 2000 and the national poverty rate declined to 9.7% in 2018 from 19.1% in 2000. Such gains are now threatened by the COVID-19 pandemic. ADB expects Indonesia's economy to contract by 1.0% in 2020, compared with a 5.0% expansion in 2019. To cushion the economic shock, the government has announced free electricity for 24 million poor households and a 50% discount for 7 million more households, which could reduce PLN's revenue and financing capacity.
The government has been pushing to develop the country's economic growth centers beyond Java, where more than half of the population live. Residents in eastern Indonesia currently have limited access to electricity, with up to 56% of households having inadequate or no electricity access in Papua and 28% in Maluku—much higher than the national average of 4%. The government has prioritized 433 villages currently without access to electricity, all of them located in the eastern provinces of Papua, West Papua, East Nusa Tenggara, and Maluku.
Expanded electrification in eastern Indonesia is a key part of the government's infrastructure investment plan, with the goal of electricity for all by 2024. The government plans to increase the share of renewable energy in the total energy mix to 23% by 2025, up from 13% in 2016. It also hopes to eliminate diesel use to the extent possible, a task most challenging in the remote eastern regions.
"The program will increase PLN's delivery of electricity powered by renewable energy to remote communities by six-fold and reduce indoor kerosene and wood consumption, which is expected to generate significant environmental and social benefits," said ADB Energy Specialist Diana Connett.
The first phase of the program in Sulawesi and Nusa Tenggara has proved successful. By the end of 2019, the number of new customers increased by 1.53 million, exceeding the program's target of 1.37 million. The second phase of the program aims to provide electricity to 1.55 million new customers by 2024 across the nine provinces.
The results-based loan to PLN, with a sovereign guarantee from the Government of Indonesia, will support the utility's efforts to install medium- and low-voltage power distribution infrastructure. It will also help PLN staff better manage assets and safely dispose of waste equipment, as well as improving procurement and payment systems.
The grant from the Asia Clean Energy Fund will help renewable energy plants apply advanced technologies to improve system design and maintenance. The Japan Fund for Poverty Reduction grant will support measures to install power connections for poor households and help PLN conduct a longitudinal social and gender impact assessment.
Other ADB energy initiatives include two ongoing private sector loans supporting wind and solar power generation in eastern Indonesia. They also include policy-based loans that, along with technical assistance, help strengthen sector governance and fiscal sustainability, boost private sector investment, and promote clean and efficient energy options.