The President of the Islamic Development Bank Group, Dr. Bandar Hajjar, has hosted a virtual meeting with the heads of Multilateral Development Banks (MDBs) and the International Monetary Fund (IMF) for their first regular meeting in 2020.
As the incumbent Chair of the Heads of MDBs for 2020, Dr. Bandar Hajjar expressed his gratitude to all MDB heads for having responded favourably to his invitation and for the "very insightful reflections that took place in a brotherly atmosphere."
Dr. Bandar Hajjar also emphasised the importance of having open dialogue and a result-oriented shared vision, particularly at times when Member Countries expect leaders to provide the most impactful response to health, economic and financial challenges caused by COVID-19.
The leaders on the call commended the momentum of solidarity created by the international community towards elimination of COVID-19 and stressed that in spite of the challenges posed by the pandemic, the focus should not shift away from realising the 2030 Agenda.
The IsDB President Dr. Bandar Hajjar said, "as we enter the decade of action towards the 2030 agenda, MDBs need to showcase their collective crucial role in supporting Member Countries to achieve the SDGs."
Dr. Bandar Hajjar joined the other leaders in reiterating commitment to step up their efforts to explore new avenues, that preserves the MDB model, in order to provide low-cost financing for their members and thus scale up their collective response to the crisis.
Recognising their unique role in supporting the sustainable socio-economic development of Member Countries, Dr. Bandar Hajjar added that "MDBs need to grasp the full extent of the situation and its effects. "To this end, the Heads of MDBs agreed to continue exchanging views on post-COVID19 anticipated paradigm shifts and future direction. Dr. Bandar further outlined the role of MDBs in supporting the beneficiary countries to build a Climate Resilient and Green low Carbon future, even during their recovery from the pandemic.
IsDB Group remains committed to support its Member Countries and people in need worldwide. IsDB is determined to keep providing sustainable and inclusive solutions, to leave no one behind.
Public-private partnerships could play key role in combatting deforestation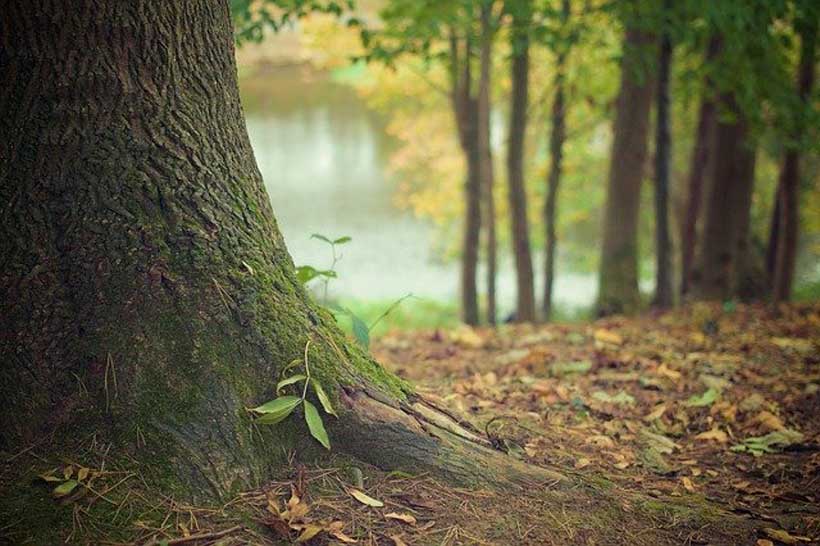 As environmental leaders and change makers meet virtually for the Fifth Session of the United Nations Environment Assembly (UNEA) in February 2021, the issue of deforestation has been central to their discussions.
"There can be no conversation on climate change without including forests and deforestation," said Gabriel Labbate, a forestry expert with the United Nations Programme on Reducing Emissions from Deforestation and Forest Degradation (UN-REDD). "It is fundamental in the fight against the environmental emergency that faces us."
Forests and woodlands are important stores of planet-warming carbon dioxide, soaking up 30 per cent of emissions from industry and fossil fuels. Their role in capturing and storing carbon is critical to mitigating the risks that climate change poses to the world's food systems.
But every year, the world loses 7 million hectares of forests, an area the size of Portugal. Globally, primary forest area has fallen by over 80 million hectares since 1990, found the hallmark State of the World's Forests report, produced by the United Nations Environment Programme (UNEP) and the Food and Agriculture Organisation (FAO). Today, forest fires, pests, diseases, invasive species, drought and extreme weather events put at least another 100 million hectares at risk.
At the UN Environment Assembly, experts discussed the Green Gigaton Challenge, an ambitious public-private partnership backed by the United Nations Environment Programme (UNEP). It aims to catalyse funds for initiatives to combat deforestation, with the target of reducing 1 gigaton (or 1 billion metric tonnes) of emissions by 2025.
The challenge channels public and private sector finance into efforts led by national and subnational governments to halt deforestation, while helping companies support their internal emissions reductions with the purchase of carbon credits. It advocates using nature-based solutions, such as replanting and restoring tropical forests, to reduce emissions. As well as cutting emissions, forests increase biodiversity and regulate water, offering a rounded environmental solution.
"Reducing emissions by 1 gigaton is the same as taking 80 per cent of all cars off the roads in the United States. It has a huge impact and the potential to deliver lasting environmental change. As countries look to rebuild their economies in the wake of COVID-19, 2021 can be the year we make a quantum shift in scale, funding and results," said Niklas Hagelberg, Coordinator of UNEP's climate change programme.
At the Green Gigaton Challenge event, participants – who included Ministers of the Environment from various countries – discussed how private sector funding can jump-start forest-based solutions to climate change. Key to this is getting large corporations to understand how reforesting can help them meet their emissions reduction targets in a cost-effective way.
"We see private sector commitment growing and this is crucial in reducing emissions," said Tim Christophersen, a UNEP ecosystems expert. "2021 provides a unique opportunity to make forests a real pillar of climate mitigation efforts. We will need to send clear and consistent policy signals to ensure this emerging market will be useful and can grow."
The Green Gigaton Challenge is measurable, and financing can be results-based, meaning funds are released as targets are met. This results in more resources allocated as it gives donors, both private and public, peace of mind that they are getting what they pay for.
Initiatives like this are a step towards reducing global warming. The past decade was the hottest in human history and experts say the planet is on pace for in excess of 3°C of warming, a figure that could have catastrophic consequences.
UNEP is at the forefront of efforts to meet the targets of the Paris Agreement, namely keeping the global temperature rise to well below 2°C, and preferably to 1.5°C, compared to pre-industrial levels.
To this end, UNEP has developed a Six-Sector Solution to cutting emissions. The solution provides a roadmap to how emissions can be reduced across sectors in order to meet the annual 29-32 gigaton reduction needed to limit temperature rise. The six sectors identified are agriculture and food; forests and land use; buildings and cities; transport; energy; and cities.
Lao PDR: New Project to Protect Landscapes and Enhance Livelihoods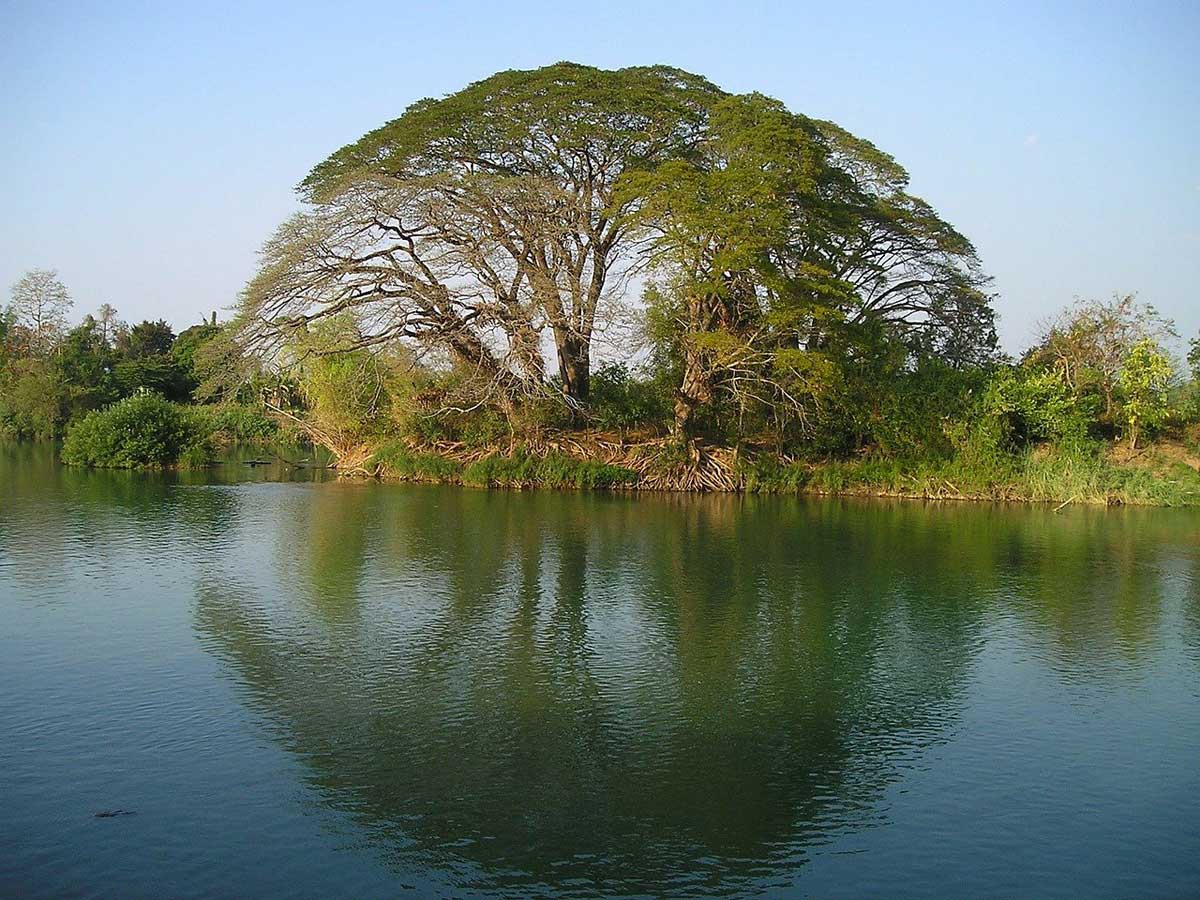 The World Bank's Board of Executive Directors today approved a US$57 million project to help Lao PDR promote sustainable forest management, improve protected area management, and enhance livelihoods opportunities in eight provinces across the country. Project funding comes from the World Bank's International Development Association, with contributions from the Global Environment Facility and the Canada-World Bank Clean Energy and Forest Climate Facility.
The Lao Landscapes and Livelihoods Project will support economic recovery in light of the adverse impacts of the COVID-19 pandemic by focusing on preservation of natural capital such as forests, biodiversity, water resources, soil, and land. The Project will help communities in over 600 villages and 25 forest areas to secure livelihoods and jobs from sustainably managed forests, including opportunities in timber and non-timber products, and nature-based tourism.
"This project will be crucial to helping Lao PDR recover from the global coronavirus shock by protecting and enhancing its natural capital, and supporting the creation of green jobs in vulnerable communities," said the World Bank Lao PDR Country Manager Nicola Pontara.
Despite enjoying sustained periods of high economic growth in the last three decades, Lao PDR has experienced a gradual deterioration of its natural capital, making vulnerable rural people more susceptible to floods and droughts while jeopardizing their access to food, fiber, fresh water and income.
The Government of Lao PDR will implement the project through the Department of Forestry at the Ministry of Agriculture and Forestry. To create jobs and livelihoods and secure environmental benefits, the project will develop environmentally and socially sustainable partnerships among communities, government, nature-based-tourism companies, and forest plantations.
The Lao Landscapes and Livelihoods Project complements other partnerships between Laos and the World Bank on biodiversity protection, carbon emission reductions and nature-based tourism. It also supports the priorities of the government's ninth National Socio-Economic Development Plan for 2021-25 and the 2030 National Green Growth Strategy.
Policy Measures to Advance Jordan's Transition to Renewables
A new report published today by the International Renewable Energy Agency (IRENA) has identified a series of policy measures that can help advance the energy transition towards renewable energy in Jordan.
The "Renewables Readiness Assessment: The Hashemite Kingdom of Jordan" – developed in co-operation with Jordan's Ministry of Energy and Mineral Resources, suggests opportunities exist to deepen private sector engagement in national efforts to reach a 31 per cent share of renewables in total power by 2030.
"The recommendations of this report comply with the newly issued Energy strategy 2020-2030 and its action plan," said H.E. Engineer Hala Zawati, Minister of Energy and Mineral Resources in Jordan. "We are fully aware that to achieve all these ambitious targets, a strong partnership between the public and private sectors is needed. We are also eager to work with international friends and partners to make renewable energy a main pillar of the Jordan energy sector."
The report presents policy action areas to increase energy security and boost supply diversity through the accelerated uptake of renewables and includes ideas to boost end-use electrification and increase the availability of energy transition investments from domestic institutions.
Jordan's share of electricity from renewables grew from almost zero in 2014 to around 20 per cent in 2020 thanks to enabling frameworks and policies that have supported the deployment of renewable energy technologies, including solar photovoltaic (PV) and onshore wind.
"Jordan boasts significant renewable energy resource potential that if realised will reduce consumer energy costs, improve national energy security, create jobs and stimulate sustainable growth – boosting post COVID-19 economic recovery efforts," said IRENA Director-General Francesco La Camera. "This report highlights a series of policy and regulatory measures that will allow Jordan to build on its energy transition progress to date and align it with 2030 national decarbonisation goals."
Capacity building in local financing institutions and project developers can drive their engagement in the energy transition, the report says, while helping the country to meet its needs in important areas such as the build-out of electric charging infrastructure for the transport system.
Challenges associated with integrating higher shares of renewables in Jordan can be addressed by building and upgrading transmission and distribution infrastructure, deploying storage, promoting demand-side management and incentivising electrification of heating, cooling and transportation.
Renewables Readiness Assessment: Jordan lists concrete recommendations around the following seven action areas:
Provide the conditions for renewables to grow in the power sector
Foster continued growth of renewable power generation
Plan for the integration of higher shares of renewable power
Incentivise the use of renewables for heating and cooling
Support renewable options for transport and mobility
Catalyse renewable energy investment
Strengthen local industries and create jobs in renewables