"Science, by which I mean the entire body of knowledge about things, whether corporeal or spiritual, is as much a work of imagination as it is of observation….The latter is not possible without the former."-Jose Ortega y' Gasset, Man and Crisis (1958)
America and the world face a relentless common enemy. Very conspicuously, the recalcitrant Corona virus threatens to dwarf all other pertinent existential hazards. At the same time, the sheer magnitude of this biological peril does not in any way diminish other long-term security perils. Accordingly, both principal species of hazard – disease and war – must now be dealt with scientifically, simultaneously and with a view to understanding all plausible interactions between them.
This deliberate view includes any expressly synergistic interactions. Here, by definition , the "whole" of any particular interaction would exceed the sum of its calculably separate "parts."[1]
Prima facie, this will not be a task for the intellectually faint-hearted or for those more well-versed as public impresarios than as disciplined thinkers.[2]
How to begin? The most glaringly long-term and seriously underlying hazard is easy to identify. This structural enemy is a continuously anarchic system of world politics, one based upon the fragile foundations of a perpetually belligerent nationalism. Ironically, it is precisely this "all against all" global system that remains dear to the ceremony-centered heart of US President Donald J Trump.
To proceed, there are certain indispensable antecedent questions. Most importantly, one must immediately inquire: How did we ever get to such a frightful and unpromising situation? This is a core historical question that should no longer be side-stepped or avoided.
In order to answer these questions capably, history deserves an evident pride of place. Our bloodied planet's corrosive and continuously unsuccessful pattern of global strategic interaction began in the seventeenth century, in 1648, immediately after the Thirty Years War and the war-terminating Peace of Westphalia. Consequently, this pattern is often referred to by international relations scholars as "Westphalian world politics" or as "Westphalian international relations."[3] Either way, these two terms represent a formal academic synonym for "balance of power."
There is more. Since the start of the Nuclear Age in 1945, this time-dishonored world system has been described more particularly as a "balance of terror." [4] In part, this is because in a world with proliferating nuclear weapons, strategic emphases must shift meaningfully from war management to war avoidance. Accordingly, among other considerations, scholars and planners must now look more comprehensively at the specialized mechanisms of deterrence than at more traditional elements of defense.[5] By definition, this shift in focus will be paralleled by an increase in complexity.
For analytic reasons, both deterrence and defense designate a global pattern for influencing behavior that values national military power over any plausible forms of international cooperation. Among other liabilities, such hierarchic or preferential designations are inherently ill-fated, continuously degrading and prospectively irrational.[6] Even before the creation of the modern state system in 1648 – indeed, from time immemorial – world politics have been rooted in some more-or-less bitter species of Realpoliitk[7] or power politics.[8]
Always, sooner or later, they have exploded into catastrophic violence.
Still, though these traditionally rancorous patterns of thinking have always proven shortsighted and transient, they remain popularly accepted as "realistic." It follows, among many other things, that present-day major world powers would be well-advised to (1) acknowledge the unchanging limitations of a persistently fragile global threat system,[9] and (2) begin to identify more promising and substantially more durable patterns of cooperative international interaction.[10] In purely analytic terms, no such advice could even be questionable or problematic.
More specifically today, this self-evidently sound advice is especially pertinent to US President Donald J Trump and still-functioning American foreign policy makers. What might first have still seemed promising to calculating strategists in our ongoing "state of nature"[11] is apt to prove futile and counter-productive for America's longer-term survival prospects. On this sobering point, prima facie, there can be little credible doubt.[12]
There is more. The United States, in the fashion of every other state, is part of a larger world system. But this vastly more comprehensive system has steadily diminishing chances for achieving any sustainable success within a dissembling pattern of foolishly competitive sovereignties. What then, our national decision-makers must promptly inquire, is the point of upholding such an insidious system? Is there any conceivably defensible argument on behalf of maintaining some hypothetical "military edge" in a system that is by its nature destined to fail?[13]
To answer such a starkly fundamental question, it may be useful to consider the insights of poets and playwrights and not just "professionals." "What is the good of passing from one untenable position to another," asks Samuel Beckett philosophically in Endgame, "of seeking justification always on the same plane?" This is plainly a serious question, not just about life in general, but also about world political and strategic structures in particular.[14]
Again, history must be consulted as a primary and tangible clarifier. Realpolitik or balance of power world politics has never succeeded for longer than certain palpably brief and dreadfully uncertain historical intervals.[15] In the future, from time to time, this intrinsically unsteady foundation could be exacerbated by multiple systemic failures, sometimes mutually reinforcing or "synergistic," sometimes even involving weapons of mass destruction. Most portentous, in this particular regard, would be nuclear weapons.[16]
By definition, therefore, a failure of nuclear Realpolitik could be not "only" catastrophic, but also potentially sui generis, if judged in the full or cumulative scope of its decipherable declensions.
Immediately, all states that depend upon some form or other of nuclear deterrence must prepare to think more self-consciously and imaginatively about alternative systems of world politics; that is, about creating viable configurations that are more strategically war-averse and cooperation-centered. While any hint of interest in complex patterns of expanding global integration, or what Jesuit philosopher Pierre Teilhard de Chardin calls "planetization," will sound unacceptably utopian or foolishly fanciful to "realists," the opposite is actually true. Now, after so many years of "everyone for himself," it is more realistic to acknowledge candidly that our zero-sum ethos in world politics is endlessly degrading, and also incapable of conferring any credible survival reassurances.
"The visionary," alerts the Italian film director Federico Fellini, "is the only realist."
Again and again – and at some point, irretrievably – "Westphalian" world systemic failures could become tangibly dire and potentially irreversible. In the final analysis, it will not help to merely tinker tentatively at the ragged edges of our historically violent world order. At that decisive turning point, simply continuing to forge ad hoc agreements between refractory states or (as "hybridized" actors) between these combative states and surrogate or sub-state organizations would be futile.
In the longer term, the only sort of realism that can make any sense for America and other leading states in world politics is a posture that points meaningfully toward a "higher" awareness of global "oneness," and (however incrementally) toward far greater world system interdependence.[17]
In its fully optimized expression, such an indispensable awareness – a literal opposite of US President Donald Trump's refractory "America First" – would display what the ancients had called a cosmopolitan or "world city" perspective. For the moment, the insightful prophets of any more collaborative world civilization must remain "on the fringe," few and far between,[18] but this probable absence is not because of any intrinsic lack of need or any witting forfeiture. Rather, it reflects a progressively imperiled species' wretchedly stubborn unwillingness to take itself seriously – that is, to finally recognize that the only sort of loyalty that can rescue all states from oblivion must embrace a redirected commitment (both individual and national) to all humankind.
At its heart, various complex nuances notwithstanding, this is not a bewilderingly complicated idea. To wit, it is hardly a medical or biological secret that those basic factors and behaviors common to all human beings outnumber those that very unnaturally differentiate one from another. Unless the leaders of major states on Planet Earth can finally understand that the survival of any one state must inevitably be contingent upon the survival of all, true strategic security will continue to elude every nation.
This includes even (or especially) the "most powerful" states. After all, incontestably, the most persuasive forms of power on planet earth are not guns, battleships or missiles. Instead, they are conveniently believable promises of "life everlasting" or personal immortality. In essence, when one finally uncovers what is most utterly important to the vast majority of human beings, it is a presumptively credible power over death[19]. Significantly, individuals all over the world often see the dynamics of belligerent nationalism (e.g., "America First") as a path to their own personal immortality.[20]
Why else, in essentially all international conflict, does each side seek so desperately and conspicuously to align itself with God? Always, the loudest claim of all is deliberate and incomparably reassuring: "Fear not," the citizens are counseled, "God is on our side."
The bottom line? The most immediate security tasks in the global state of nature will sometimes still need to remain narrowly or even collaboratively self-centered. Quickly, however, leaders of all pertinent countries must also learn to understand that our planet represents a recognizably organic whole, a fragile but variously intersecting "unity," a species of "oneness" that exhibits certain already diminishing options for viable war avoidance.[21]
To seize rapidly disappearing residual opportunities for long-term survival, our leaders must finally learn to build upon the critical foundational insights of Francis Bacon, Galileo and Isaac Newton,[22] and also on the more contemporary observation of Lewis Mumford: "Civilization is the never ending process of creating one world and one humanity."[23]
Whenever we speak of civilization we must also speak of law. Jurisprudentially, no particular national leadership has any special or primary obligations in this regard, nor could it reasonably afford to build its own immediate security policies upon any vaguely distant hopes. Nonetheless, the United States remains a key part of the community of nations, and must continually do whatever it can to detach an already wavering state of nations from the unsteady state of nature.
Any such willful detachment should be expressed as part of a much wider vision for a durable and justice-centered world politics. Over the longer term, Washington will have to do its own significant part to preserve the global system as a whole. "America Together," not "America First," must become our rational national mantra. However impractical this may sound at first, nothing could possibly be more fanciful than continuing indefinitely on a repeatedly discredited course.
US President Donald Trump's hastily assembled "insights" to the contrary, endlessly corrosive kinds of global anarchy can never be in America's best interests.
Never.
For the moment, at least, there is no need for detailing further analytic or intellectual particulars – there are, of course, bound to be a great many – but only for outlining a more recognizable and dedicated awareness of this genuinely basic civilizational obligation.[24]
In The Plague, Albert Camus instructs: "At the beginning of the pestilence and when it ends, there's always a propensity for rhetoric….It is in the thick of a calamity that one gets hardened to the truth – in other words – to silence." As long as the states in world politics continue to operate as determinedly grim archeologists of ruins still-in-the-making, that is, as permanent prisoners of massively corrupted scientific and analytic thought, they will be unable to stop the next series of catastrophic wars, and the next series of deadly disease outbreaks.
Until now, the traditional expectations of Realpolitik have seemed fundamentally sensible and correct. Accordingly, there have appeared no seemingly plausible reasons for expressing pent up regrets about "everyone for himself.". Nevertheless, from the essential standpoint of longer-term options and security prospects, world leaders must soon open up their security imaginations to more openly visionary ways of understanding – ways clearly not yet their own.
Merely continuing with the defiling extremities of Hobbesian anarchy in world politics is a prescription not for realism, but for recurrent war, disease epidemics and utterly wholesale despair.[25]
There is one last and still critically important point. Though the Covid-19 plague represents a singularly catastrophic event for us all, there could be at least one identifiable "silver lining." This is the still-conceivable prospect of transforming grievous catastrophe into an eleventh-hour opportunity for expanded global cooperation. In essence, because this disease threat is so prominently indifferent to religion, race, ethnicity and national boundaries, it could actually provide a unique incentive for major world powers to cooperate purposefully against "Westphalian" world politics.
Though the precise likelihood of any such dynamically reciprocal cooperation will be impossible to determine, it is by no means inconceivable.[26] Recalling seminal Spanish philosopher Jose Ortega y' Gasset, the necessary scientific expectations will have to include not just variously astute hypotheses and "observations," but also certain extraordinary leaps of "imagination." This can be done, but only by capable thinkers and analysts, not by the public purveyors of utterly barren "insights," tiresome clichés or palpably empty witticisms.
---
[1] See, by this author, Louis René Beres, at Harvard National Security Journal, Harvard Law School: https://harvardnsj.org/2015/06/core-synergies-in-israels-strategic-planning-when-the-adversarial-whole-is-greater-than-the-sum-of-its-parts/ In this article, however, the subject is Israeli national security, not US national security.
[2] To accomplish this indispensable task, one would first need to think in terms of a dynamic and continuous feedback loop; to wit, one wherein the investigator systematically considers the various ways in which the anarchic structures of world politics can impact control of the pandemic and, reciprocally, how the affected pandemic could then impact these "Westphalian" or "everyone for himself"/"state of nature" global structures. In principle, at least, there should be no necessarily final or conclusive end to this dynamic cycle. Rather, each successive impact would be more-or-less transient and temporary, setting the stage for the very next round of reciprocal changes, and so on.
[3] In essence, the Peace of Westphalia (1648) concluded the Thirty Years War and created the still-existing state system. See: Treaty of Peace of Munster, Oct. 1648, 1 Consol. T.S. 271; and Treaty of Peace of Osnabruck, Oct. 1648, 1., Consol. T.S. 119. Together, these two treaties comprise the "Peace of Westphalia."
[4] The idea of a balance of power – an idea of which the nuclear-age balance of terror is merely a variant – has never been more than a facile metaphor. It has never had anything to do with ascertaining equilibrium. As such, balance is always more-or-less a matter of individual subjective perceptions\. Adversarial states can never be sufficiently confident that identifiable strategic circumstances are actually "balanced" in their favor. In consequence, each side must perpetually fear that it will be left behind, creating ever wider and cascading patterns of both insecurity and disequilibrium.
[5] See, for example, by this author and General (USA/ret.) Barry McCaffrey: https://sectech.tau.ac.il/sites/sectech.tau.ac.il/files/PalmBeachBook.pdf
[6] The American planner or strategist could benefit here from Basque philosopher Miguel de Unamuno's instructive remark about German philosopher Hegel: "Hegel made famous his aphorism that all the rational is real, and all the real is rational; but there are many of us who, unconvinced by Hegel, continue to believe that the real, the really real, is irrational – that reason builds upon irrationalities."
[7] An earlier book by this author deals with these issues from an expressly American point of view. See: Louis René Beres, Reason and Realpolitik: US Foreign Policy and World Order (Lexington Books, 1984).
[8] For the political philosophy origins of such core assumptions, see especially classic comment of Thrasymachus in Bk. 1, Sec. 338 of Plato, The Republic: "Right is the interest of the stronger."
[9] In his seventeenth-century classic of political philosophy, Leviathan, Thomas Hobbes points out interestingly that while the anarchic "state of nature" has likely never existed between individual human beings, it nonetheless defines the usual structures of world politics, patterns within which nations coexist in "the state and posture of gladiators…." This "posture," expands Hobbes, is a condition of "war."
[10] In this connection, noted Sigmund Freud: "Wars will only be prevented with certainty if mankind unites in setting up a central authority to which the right of giving judgment upon all shall be handed over. There are clearly two separate requirements involved in this: the creation of a supreme agency and its endowment with the necessary power. One without the other would be useless." (See: Sigmund Freud, Collected Papers, cited in Louis René Beres, The Management of World Power: A Theoretical Analysis, University of Denver, Monograph Series in World Affairs, Vol. 10 (1973-73), p, 27.)
[11] Thomas Hobbes described this fearful condition of "nature" at Chapter 13 of Leviathan: "But though there had never been any time, wherein particular men were in a condition of warre one against another; yet, in all times, Kings and Persons of Soveraigne authority, because of their Independency, are in continuall jealousies, and in the state and posture of Gladiators; having their weapons pointing, and their eyes fixed on one another; that is, their Forts, Garrisons, and Guns upon the Frontiers of their Kingdomes…." Also, as the same chapter: "So the nature of War, consisteth not in actuall fighting; but in the known disposition thereto, during all the time there is no assurance to the contrary…."
[12] An additional question now comes to mind, one posed originally by Honore de Balzac about the "human comedy" in general, not politics in particular: "Who is to decide which is the grimmer sight: withered hearts or empty skulls?"
[13] "The obligation of subjects to the sovereign," reminds Thomas Hobbes in Chapter XXI of LEVIATHAN, "is understood to last as long, and no longer, than the power lasteth by which he is able to protect them."
[14] These legal structures include the classic American commitment to a "Higher Law." Under international law, this idea, drawn originally from the ancient Greeks and ancient Hebrews – is contained, inter alia, within the principle of jus cogens or peremptory norms. In the language of pertinent Article 53 of the Vienna Convention on the Law of Treaties (1969: "A peremptory norm of general international law….is a norm accepted and recognized by the international community of States as a whole, as a norm from which no derogation is permitted, and which can be modified only by a subsequent norm of general international law having the same character."
[15] Back at Princeton in the late 1960s, I spent two full years in the University library, reading everything available about such historical patterns. The result was published in my early book The Management of World Power: A Theoretical Analysis (1973) and somewhat later, in Transforming World Politics: The National Roots of World Peace (1975).
[16] For informed assessments of the probable consequences of nuclear war fighting, by this author, see, for example: Louis René Beres, SURVIVING AMID CHAOS: ISRAEL'S NUCLEAR STRATEGY (London: Rowman and Littlefield, 2016/2018); Louis René Beres, APOCALYPSE: NUCLEAR CATASTROPHE IN WORLD POLITICS (Chicago: University of Chicago Press, 1980); Louis René Beres, MIMICKING SISYPHUS: AMERICA'S COUNTERVAILING NUCLEAR STRATEGY (Lexington MA: Lexington Books, 1983); Louis René Beres, REASON AND REALPOLITIK: U S FOREIGN POLICY AND WORLD ORDER (Lexington MA; Lexington Books, 1984); and Louis René Beres, ed., SECURITY OR ARMAGEDDON: ISRAEL'S NUCLEAR STRATEGY (Lexington MA: Lexington Books, 1986).
[17] Long ago, we may learn from ancient Greek Stoic philosopher Epictetus, ""You are a citizen of the universe." A broader idea of "oneness" followed the death of Alexander in 322 BCE, and with it came a coinciding doctrine of "universality." By the Middle Ages, this political and social doctrine had fused with the notion of a respublica Christiana, a worldwide Christian commonwealth, and Thomas, John of Salisbury and Dante were looking at Europe as a single and unified Christian community. Below the level of God and his heavenly host, all the realm of humanity was to be considered as one. This is because all the world had been created for the same single and incontestable purpose; that is, to provide background for the necessary drama of human salvation. Only in its relationship to the universe itself was the world correctly considered as a part rather than a whole. Said Dante in De Monarchia: "The whole human race is a whole with reference to certain parts, and, with reference to another whole, it is a part. For it is a whole with reference to particular kingdoms and nations, as we have shown; and it is a part with reference to the whole universe, which is evident without argument." Today, of course, the idea of human oneness can be fully justified and explained in more purely secular terms of understanding.
[18] The best studies of such modern world order "prophets" are still W. Warren Wagar, The City of Man (1963) and W. Warren Wagar, Building the City of Man (1971).
[19] "I believe," says Oswald Spengler in his still magisterial The Decline of the West (1918), "is the one great word against metaphysical fear."
[20] In the nineteenth century, in his posthumously published lecture on Politics (1896), German historian Heinrich von Treitschke observed: "Individual man sees in his own country the realization of his earthly immortality." Earlier, German philosopher Georg Friedrich Hegel opined, in his Philosophy of Right (1820), that the state represents "the march of God in the world." The "deification" of Realpolitik, a transformation from mere principle of action to a sacred and sacrilizing end in itself, drew its originating strength from the doctrine of sovereignty advanced in the sixteenth and seventeenth centuries. Initially conceived as a principle of internal order, this doctrine underwent a specific metamorphosis, whence it became the formal or justifying rationale for international anarchy – that is, for the global "state of nature." First established by Jean Bodin as a juristic concept in De Republica (1576), sovereignty came to be regarded as a power absolute and above the law. Understood in terms of modern international relations, this doctrine encouraged the notion that states lie above and beyond any form of legal regulation in their interactions with each other.
[21] Because war and genocide are not mutually exclusive, either strategically or jurisprudentially, taking proper systemic steps toward war avoidance would plausibly also reduce the likelihood of egregious "crimes against humanity."
[22] Regarding science in such matters, Niccolo Machiavelli had joined Aristotle's plan for a more scientific study of politics generally with various core assumptions about geopolitics or Realpolitik. His best known conclusion, in this particular suggestion, focuses on the eternally stark dilemma of practicing goodness in a world that is generally evil. "A man who wishes to make a profession of goodness in everything, must necessarily come to grief among so many who are not good." See: The Prince, Chapter XV. Although this argument is largely unassailable, there is also a corresponding need to disavow "naive realism," and to recognize that, in the longer term, the only outcome of "eye for an eye" conceptions in world politics will be universal blindness.
[23] We may think also of the corresponding Talmudic observation: "The earth from which the first man was made was gathered in all the four corners of the world."
[24] Interestingly, international law, which is an integral part of the legal system of all states in world politics, already assumes a reciprocally common general obligation to supply benefits to one another, and to avoid war at all costs. This core assumption of jurisprudential solidarity is known formally as a "peremptory" or jus cogens expectation, that is, one that is not even subject to question. It can be found already in Justinian, Corpus Juris Civilis, Hugo Grotius, The Law of War and Peace (1625) and Emmerich de Vattel, The Law of Nations or Principles of Natural Law (1758).
[25] This brings to mind the closing query of Agamemnon in The Oresteia by Aeschylus: "Where will it end? When will it all be lulled back into sleep, and cease, the bloody hatreds, the destruction"?
[26] "In a dark time," says The American poet Theodore Roethke hopefully, "the eye begins to see."
Why are some Muslims, from India to the U.S Voting against their Natural Allies
Recent national elections in the U.S. and regional elections in India have presented an interesting conundrum. The numbers show that some Muslims, are voting in a counter-intuitive fashion. Given the rise of Islamophobia and right-wing religious nationalism, both in the U.S. and in India, one would surmise that Muslims would vote overwhelmingly to the left of center. But both, in India and in the U.S., many Muslims have however chosen to send a message to the center-left – your sympathetic rhetoric and your verbal condemnations of Islamophobia is not enough, we want to see concrete policies that improve our political and economic conditions. Neither the promises of Joe Biden, nor the fear of Hindu-nationalism is influencing their vote. These Muslims are, for sure, in a minority albeit a growing one. Politicians on the center-left may ignore them at their own peril.

In the U.S.
In the U.S., President-Elect Joe Biden's campaign outreach to Muslims went far beyond that of any presidential candidate in the past. Biden's campaign had a manifesto for American Muslims and a designated outreach person. Biden spoke at Muslim conventions and even quoted from Islamic scripture. He dropped an "inshallah" in the debates. Biden promised to end the so called 'Muslim-Ban' on day one and has repeatedly condemned Islamophobia. Biden spoke up for Uyghur Muslims in China and Kashmiris in India and has opposed the annexation of West Bank. He has promised to resume relations with the Palestinians and restore aid to them. Even Imran Khan, the PM of Pakistan, a self-proclaimed champion of Muslims, does not have such an impressive pro-Muslim curriculum vitae, he has repeatedly refused to speak up for the Uyghurs.
While a majority of American Muslims campaigned very aggressively for the Biden-Harris ticket and raised millions of dollars for the Democrats, the exit polls indicate that only 69% of American Muslims voted for them. On the face value that is a huge win, but if you look at in comparison to the past it is troubling. Despite the fact that Biden went far beyond any other candidate in his outreach to Muslims, and the Islamophobia of President Trump is well documented, Biden has garnered the least percentage of votes by a Democratic presidential candidate in the last four elections according to exit polls conducted by the Council on American Islamic Relations.
A possible explanation for this relatively weak performance is that, for some Muslims his "iron-clad" support for Israel and his willingness to work with pro-Hindutva operatives in the U.S., make his opposition to Islamophobia sound less credible. Words are not enough. If his electoral promises do not actually translate into actual policies, one can expect further decline in Muslim support for Democrats. American Muslims are a rapidly growing and politically engaged community that is over represented in swing states.
A closer reading of the exit polls suggest that things are worse than they seem. The exit polls show that while 17% American Muslims voted for Trump (up from 13% in 2016), 11% declined to reveal who they voted for. It is possible that they lean heavily towards Trump, hence the secrecy. That would mean that in spite of all his Islamophobic rhetoric, Trump may have doubled his support among American Muslims. One Trump supporter told me he voted for Trump because Trump did not invade a single Muslim country in four years unlike Biden who supported the invasion of Iraq.
| | | |
| --- | --- | --- |
| Year | Candidate | Muslim Vote |
| 2008 | Barack Obama | 88% |
| 2012 | Barack Obama | 85% |
| 2016 | Hillary Clinton | 74% |
| 2020 | Joe Biden | 69% |
In Bihar
The recent elections in Bihar has an interesting story to tell. The state is clearly polarizing as most gains have been made by parties on the extremities. Prime minister Modi's right-wing Bhartiya Janata Party (BJP) went from winning 53 wins in the 2015 elections to winning 74 of the 243 seats in 2020. A significant swing in favor of Hindutva ideology. The Communist Party (CPI-ML) gained 9 seats, it had 3 seats in 2015 to 12 seats in 2020. The communist parties combined had a 400% increase, they went from 4 to 16 seats. The parties in decline are the so-called secular centrist parties. The Rastriya Janata Dal (RJD) which is the biggest single party in the state lost five seats (80-75) and the Indian National Congress (INC), the grand old party of India, also lost ground (27-19).
Clearly the secular center is shrinking. The biggest surprise of the elections was the performance of Asaduddin Owaisi's All Indian MajlisIttehadul Muslimeen (AIMIM), a Muslim party, which in the past five years has gone from 0-5 seats. The Majlis won in predominantly Muslim area of Seemanchal and is being accused by commentators of stealing the secular vote away from secular parties. Some are describing Majlis as BJP's B-Team.
It is interesting that now in Indian politics, the code for Muslim vote is 'the secular vote'. Indian Muslims are now the last line of defense for the rather rapidly shriveling secular space. The criticism of Owaisi and the Majlis for denting the prospects of secular parties in Bihar is both misplaced and inaccurate. The question that is important is not why Owaisi's Majlis, a party historically based in Hyderabad (South India) is contesting elections so far in the North of India. The key question is why are Muslims in Bihar voting for Majlis? A party that has no record of governance in their region.
In a speech months before the elections, Owaisi predicted a tectonic shift in Seemanchal's politics and he said that it was coming because of the profound injustices and inequities that plague Muslims of that region. If secular parties that have governed the state for decades had delivered good governance to Muslims, Owaisi would have stayed at home.
Muslim Disillusionment
Muslims are increasingly disillusioned by secular and left politicians. Islamophobia was on the rise even before Trump became President and 37% of American Muslims, pre-covid pandemic, were found hovering near the poverty line. There is much discontent. I think just as 17-25% American Muslims voted for Trump rejecting the centrist politics of Democrats – many Muslims in Bihar too are frustrated by the failure of secular parties to improve their material condition. The region of Bihar where Owaisi's party won five seats is the poorest and infrastructurally the least developed area of the state. Voting for secular parties for decades did not help them much. They have been voting without hope. They too are tired of the lip service.
Muslims of Bihar are fortunate that they have an alternative in Majlis and they are able to reject both Indian secularists and Hindu nationalists unlike some American Muslims who feel that they are stuck between Republicans who are Islamophobic and Democrats who promise much but deliver little. The minority of Muslims who appear to be voting counter intuitively, seemingly against their own interests, either for Donald Trump in the U.S. or the Majlis in Bihar, are clearly sending a signal to secular politicians – do not take our vote for granted, you need to earn our vote.
The center-left may be a natural ally of Muslims, but if it does not deliver for Muslims, they may lose their vote in ever increasing numbers.
Which Coronavirus Policies Succeed, And Which Fail: N.Y. Times Analysis Confirms Mine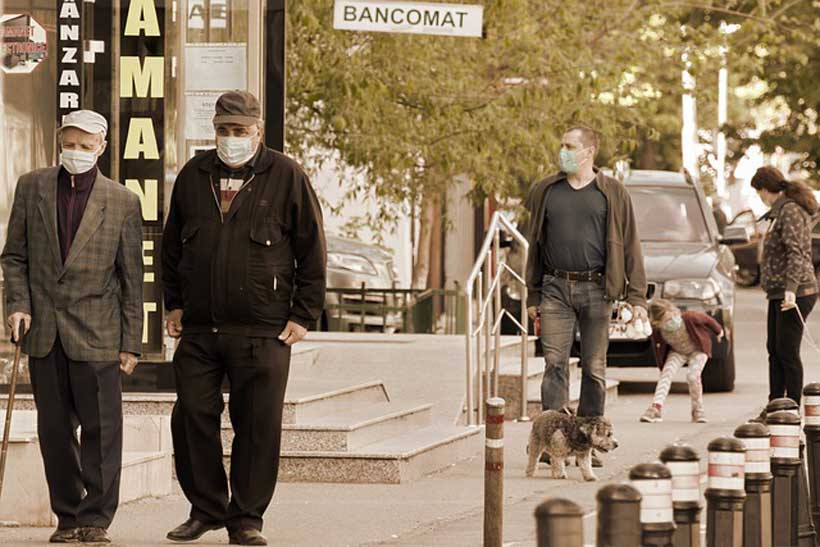 According to an analysis by and in the New York Times on November 18th, which is headlined "States That Imposed Few Restrictions Now Have the Worst Outbreaks", "Coronavirus cases are rising in almost every U.S. state. But the surge is worst now in places where leaders neglected to keep up forceful virus containment efforts or failed to implement basic measures like mask mandates in the first place, according to a New York Times analysis of data from the University of Oxford."
At Strategic Culture, on May 21, I had published my own analysis, which was based upon tracking the data globally and within countries, and within the various states of the United States, which analysis concluded that countries (and states) which apply the least-stringent regulations in order to keep as low as possible the spread of the virus are failing the most to contain or limit that spread. I labelled those the "libertarian" countries, and I noted that what I called the "socialist" countries — the nations which were the most strictly imposing scientifically confirmed regulations in order to keep those numbers down — were having the best success at limiting the spread of this virus. My study was global, and its headline was "Ideology and Coronavirus". Unlike the Times article, I was forthright about the ideological implications of the coronavirus data — because those implications are vastly important. (The handling of this pandemic is providing reams of data that test the effectiveness of the various locales' predominant ideology at dealing with a global life-or-death years-long public-health emergency in regions throughout the world. This is like a global laboratory experiment testing the two opposite ideologies: libertarianism, which is against government regulation, versus socialism, which applies government regulation. No government is purely one or the other, but those are the two poles.)
The analysis in the Times article shows a chart, and represents on it almost all of the states, as dots that indicate both the amount of regulation which has been applied, and the lowness of the infection-rate which has resulted; and, at the upper left corner on it, are the two Dakotas, as "Weak recent containment measures and many cases," while at the bottom rightmost corner is Hawaii as "Strict measures and fewer cases."
The Times chart is showing, only locally within the United States, during just the past few weeks, what my analyses had shown, regarding not only the international and longer-term data, but also within the United States itself and recently, not only longer-term and internationally. One of my articles, on November 1st and titled "The Highest Covid-Infection-Rate States", showed the infection-rate for all 50 states, and noted that, "In 2016, the top 17 [the states with the highest rates of this infection in 2020] voted for Trump, and the bottom 5 voted for Clinton. All but 3 of the top 24 voted for Trump, but from numbers 25 to 45, there was a political mixture. The highest infection-rate state, North Dakota, has a Covid-19 infection-rate that is 14.6 times higher than the lowest Covid-19 infection-rate state, Vermont." Of course, the Republican Party (Trump's Party) is the more libertarian Party, and the Democratic Party (Clinton's Party) is the more socialist (though actually just as totalitarian) of the two Parties. (Both Parties represent only their billionaires, who also own and control the media; and this is the way that America's aristocracy controls the Government. For example, the very pro-Democratic-Party website PoliticalWire quoted from and linked to the NYT's article, but always fails to include any of mine, because I am critical against both Parties. Truly independent news-media are almost non-existent in the United States.)
Whereas the Times's chart of "Avg. new cases per 100,000" failed to include Vermont, Vermont is the state that has, for the longest time, been among the best three on not only cases per million but also deaths per million, from this virus, and substantially better even than Hawaii, and both states are among the two or three that in recent decades have been the strongest for Democratic candidates, and the weakest for Republican candidates. However, Vermont especially is politically independent, and, so, it has a Republican Governor, Phil Scott, whose record on containing this virus has been the best in the nation; and he was just re-elected in a landslide, 69% of the votes (largely because of this terrific record). Right now, however, the number of daily new cases has shot up suddenly about fivefold in just the past week; so, Phil Scott's record is in jeopardy. If that surge quickly ends, then he could become the strongest Republican to run against Kamala Harris or Joe Biden in 2024. He would not only receive almost all Republican votes (since that's his Party), but also at least a third of Democratic votes, and almost all independent votes. However, this doesn't necessarily mean that he would be the likeliest to win the Republican nomination, because (just as is true about the Democratic Party) that Party's billionaires will be making that choice. (It was blatantly true also with regard to Biden and Harris.) This epidemic will be a major political challenge both in 2022 and in 2024. Anyone who wants to see Governor Scott's press conferences regarding this crisis, so as to know precisely what his coronavirus-policies have been, can see them here. His November 20th press conference is here. He and his governing team receive and answer there many intelligent questions, so that the policies which have led to the best results in America are amply explained there.
On November 16th in South Dakota (and then repeated nationally on National Public Radio on November 20th), reporter Seth Tupper headlined "Two States, Different Paths: Vermont Keeps Virus Low While Rivaling SD's Economy" and provided a thorough report, including graphs of infection-rates over time, comparing two states, South Dakota, which has the nation's second-highest infection-rate (after only North Dakota's 9%) of 7.8%, versus Vermont, which has the nation's lowest infection-rate, of only 0.5% — one-fifteenth as high. Tupper explained the different policies that the Governors of those two states had applied, and how those policies produced vastly different results for the infection-rates and the death-rates in their states' populations, but only moderately higher increase in unemployment in Vermont than in South Dakota, which at the peak in April had reached 16% unemployment in Vermont, versus only 10% peak in South Dakota; and, by the time of August, both states had nearly identical low unemployment-rates. Whereas the death-rates from the disease soared around a thousand fold, between April and November, in South Dakota, the death-rate remained virtually flat, almost no increase, in Vermont, throughout that entire period. However, both states were now experiencing soaring infection-rates during the current, second, wave of the epidemic.
Author's note: first posted at Strategic Culture
Trump's Election Shenanigans Pale Before The Threats From Melting Polar Glaciers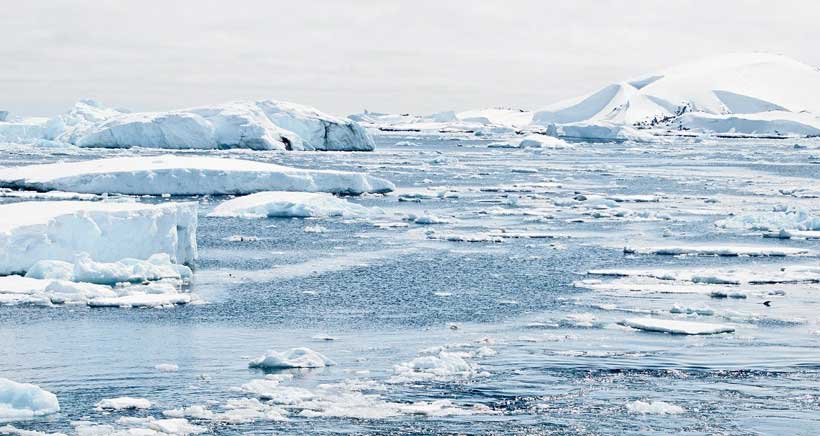 Despite Joe Biden exceeding the magic number of 270 that guarantees a majority in the electoral college, President Donald Trump has not conceded. Does he have a plan to overturn the wishes of the electorate?
According to Trump he did not lose, he was cheated out of a legitimate win by voter fraud and ballot stuffing. Accordingly, he has filed lawsuits in those critical states with narrow margins of victory for Biden — so far without tangible success — to block certification of the vote and persuade Republican legislatures to overturn the state vote as fraudulent and award the electoral votes to him.
Trump's window of action is narrowing. A major target state was Michigan with 20 electoral votes. However, Democratic Governor Gretchen Whitmer has now certified Biden's victory meaning he should get its electoral votes.
While Trump's shenanigans continue, the world faces a real danger of melting ice sheets and glaciers. A long term denier of global warming, Mr. Trump now accepts it but believes the earth will right itself without any effort by humans.
Scientists meanwhile are particularly concerned with the Florida-sized Thwaites glacier in the Antarctic. Its collapse they fear could destabilize surrounding glaciers eventually causing catastrophic global sea level rises measured not in inches but feet.
The glacier rises 60 to 75 feet above water across its 75 mile face. Remembering that 90 percent of it is under gives some notion of the quantity of ice. The Nathaniel B. Palmer research vessel is conducting a survey this winter for the first time as part of a five-year international research program to learn just how fast the glacier is melting and how much it might be adding to rising seas.
The problem is the shape of the glacier under the water and the warming waters eating away that core while the ice on top gets thicker and thicker as the glacier retreats inland. At some point the glacier is likely to collapse of its own weight into the ocean. Scientists who have modeled the scenario fear the process is unstoppable once it starts. Worse it puts much of the West Antarctic ice sheet at risk of following it into the sea. Any wonder then that Thwaites is also known as the Doomsday glacier.
At the other pole the Greenland ice sheet had a record-breaking 2019, shedding the most ice since 1948 — an estimated 532 billion tons. It of course increases coastal flooding along the eastern seaboard particularly the Carolinas and Florida. Fortunately for the residents, the 2020 melt from Greenland, while well above the 1981 to 2010 average, was lower than recent years particularly 2019.
Donald Trump does not believe he lost the election and he does not believe in global warming. Christmas is just around the corner and it's reassuring to know he believes in Santa Claus . . . and the tooth fairy.