How to keep your car looking brand new
Every car owner knows how to wash and wax their cars every now and then to give it a shiny finish, and even an occasional vacuuming for clean freaks who want their car to be spick and span. However, it's one thing to keep your car clean, and another to ensure that it looks brand new. There are plenty more steps you can take to ensure that your car maintains at tip-top condition, regardless of whether you are planning to sell it in the near future or you basically just prefer having a brand new looking car for your family and occasional colleague passengers. We have come up with a few things that you can do to keep your car looking sleek and sharp as ever, here's how:
1. Prevention is the best cure
Before your car starts to dwindle in its appearance, you need to keep it maintained from the first day. With so many car cleaning products in the market, there is no excuse for you to leave your car in the dirt for days. A pro tip to ensuring that your car is at its best condition at all times is to do a quick cleaning after parking your car each day. Spray on a little waterless wash product and clean your car real quick. It only takes you about a couple of minutes a day and the effects are absolutely long-lasting and effective. Another way to upkeep the appearance of your car is by constantly checking on the various parts and making sure that they are well maintained. For instance, one part that is often neglected is the wheel bearing hub which will affect the overall look of your car. If you notice that your wheel bearing hubs are starting to lose their shine, fret not for there are plenty of low price wheel bearing hub assembly options out there; along with other car part assembly choices as well!
2. Maintain the interior
While most are concerned with the outer appearance of the vehicle, its interior is important too! Especially for convertibles with a detached roof that allows a lot of dirt and grime to get into the car, every car has to be well maintained on the inside as well; to avoid your leather peeling and being worn out. With just a few sprays from an interior spray detailer, you can keep the inner linings of your seats looking brand new. A tip is to pay more attention to leather and vinyl seating surfaces as they are more delicate and more prone to scarrings and filth. Abrasive particles can easily get onto these surfaces and damage your linings if you do not pay attention to it. Do frequent wipe downs of your seats before the dust collection gets too stubborn and damages your cabin.
3. Using a towel
While it may be second nature to spray cleaning products onto the hood or seat of your car, you should always spray it on a towel or applicator to make the work more effective. The towel soaks in the product, preventing the overuse of such products which can damage your car in the long run. Furthermore, spraying on a particular surface may cause some extra disinfectant products to get on other materials and damage the surface as well. So the bottom line is to stay smart and always use a towel.
4. Do not always handwash
Contrary to popular belief, handwashing your car does not always result in less damage compared to sending your car to a proper car washing service. Though car owners may worry that industrial car washers will cause scratches on the car, there is a higher chance of that happening if you handwash your own car with low-grade equipment. Old sponges and towels that have collected a great deal of grime may damage your car's surface as well. Hence, it is recommended to either purchase a microfiber wash mitt and proper car soap for your precious vehicle, or send it to the professionals to get the job done for you.
5. Polishing alone is not enough
While some may tell you that frequently polishing your car will help to maintain the shine of your vehicle, preparing the coat of paint of your car is equally as essential. Think about it this way: a wall with dents, holes, and chipped off paint will not be made brand new with even the highest quality of paint — it requires fixing the wall first before you apply anything onto it. The same applies to your car — it is best to get rid of all the dirt and contaminants on your car's surface first before you start polishing it in order to really get that bright and radiant shine. So make sure that your car is well cleansed before you go ahead and polish your vehicle up.
6. Opt to use a clay bar
Instead of using a traditional towel or sponge, car owners should jump straight to the holy grail of cleaning cars — a clay bar. Clay bars are highly effective in its speed and efficiency when it comes to getting rid of accumulated dirt and grime off the surface of your car, allowing polish and paint to adhere to your car properly. Clay bars work wonders, and far more so than your traditional towel and sponge. Though it has been around for decades, car owners are still unaware of this powerful tool that can do some real magic to your car.
7. Wax or polish
As you walk down the aisle of your nearby auto-parts stores, you may be tempted to purchase both wax and polish to bring back that radiant glow of your car. However, you do not need both — so just pick one. This could save you a lot of extra time and money since they are designed to do the exact same thing.
8. Do not use too much product
When you are applying the final layer of product onto your car, remember that using too much product will not give the additional protection or disinfectant properties as compared to the amount you should use as recommended on the product itself. Using more product will not only force you to waste more time and effort, but it will also make you spend more money to consistently replenish your products. Putting on too thick a layer will make it harder for your car to dry off, and possibly leave behind unpleasant marks if it does not dry off properly.
Conclusion
These are some methods that you can employ to keep your vehicle looking as sharp as possible. However, a tip is to consistently clean your car, as one good and thorough cleaning after three years of no washing at all will not help your car much in its appearance. Making a point to wash your car and giving it a thorough rub down will help make the world of a difference. A little really does go a long way!
Global Policy-makers Face Complex Set of Divergent Economic Challenges in Coming Year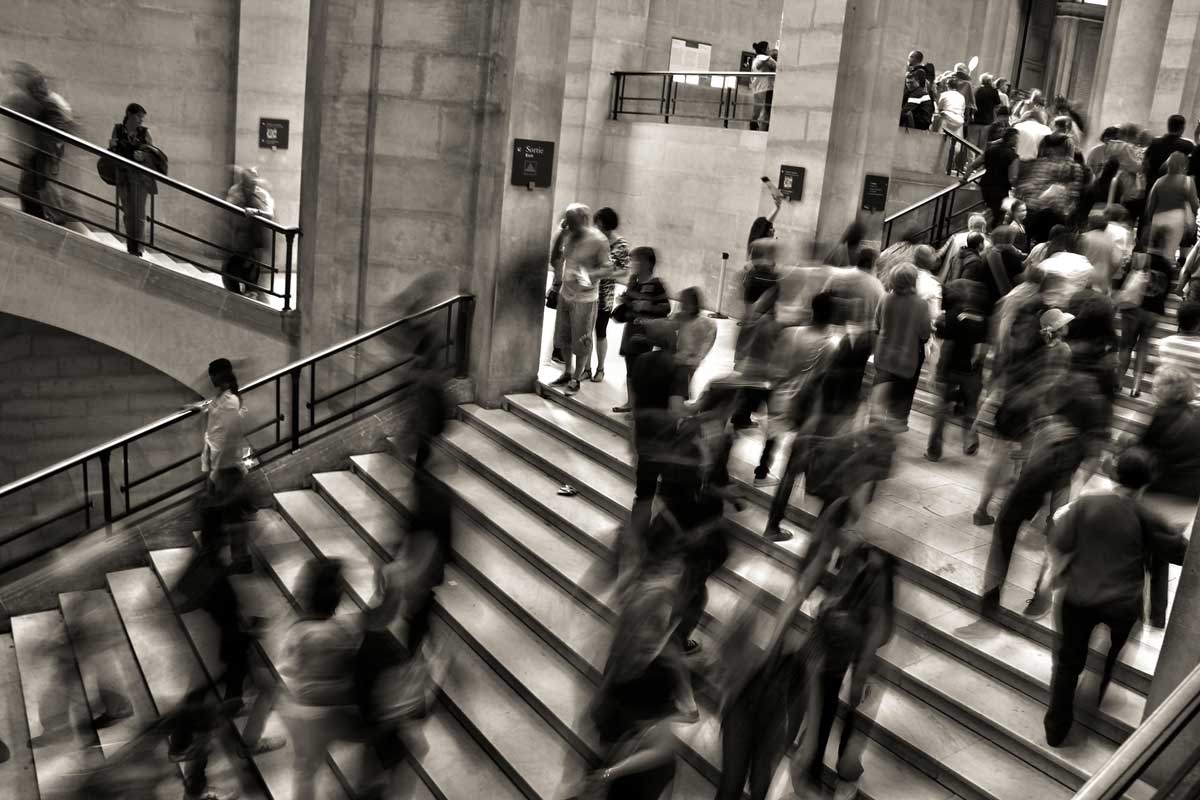 From the impact of a new COVID variant to continued inflation, governments will continue to face economic challenges in 2022. In a session on the global economic outlook, policy-makers outlined their immediate and long-term actions to stabilize the global economy to business, government and civil society leaders taking part in the World Economic Forum's virtual event, the Davos Agenda.
Kristalina Georgieva, Managing Director of the International Monetary Fund, emphasized that the response to the pandemic crisis has been anything but orthodox. "In a highly coordinated fashion, the world central banks and fiscal authorities have prevented the world falling into another great depression," she said.
"Policy flexibility is critical in 2022 – persistent inflation, record fiscal debt levels and COVID-19 combine to present a complex obstacle course for policy-makers," she added. In particular, vaccination rates represent a dangerous divergence between countries; more than 86 countries did not meet end-of-year vaccination targets."
Georgieva expects the economic recovery will continue in 2022, but she cautioned: "It is losing momentum amid persistent inflation and record debt levels which now exceed $26 trillion." More than 60% of developing countries are heading towards debt distress", she said, more than twice as many as a few years ago.
Christine Lagarde, President of the European Central Bank, said that during the COVID-19 crisis, monetary and fiscal policies joined hands to respond exceptionally to the pandemic. "In Europe, so far, we are not seeing inflationary pressure spiral out of control. We see wages and energy prices stabilizing from the middle of the year as bottlenecks reduce and wage inflation normalizes."
She added: "In Europe we are unlikely to see the kind of inflation increases that the US is experiencing; demand and employment participation are only just returning to the pre-pandemic levels." She stressed that "Europe is stronger and more united than it was before the pandemic and we will act if we need to."
Kuroda Haruhiko, Governor of Bank of Japan, said Japan has been relatively successful in minimizing the death rate from COVID-19, although the economic recovery is still lagging. "Public sector debt in Japan is now well over 200% of GDP," he said, "but the government projects a primary surplus from 2025, hence thereafter public debt should decline."
He was optimistic about progress so far. "The Bank of Japan's accommodative monetary policy has been working well and the Japanese economy is now emerging from the spectre of 15 years of deflation." He went on to say: "In Japan we expect an inflation rate of about 1% in 2022 and the Bank of Japan will continue our stimulative monetary policy"
Sri Mulyani Indrawati, Minister of Finance of Indonesia, revealed that the country should see a strong recovery in 2022. "To build on this, we are expecting more than 1% of additional GDP growth from a series of recent reforms."
She said that Indonesia is the largest economy in the ASEAN region but "it is vulnerable to a dependence on commodities – the emphasis now is on value-added activities". She added: "We are improving Indonesia's investment environment with a comprehensive reform package on tax, regulation and incentives."
Paulo Guedes, Minister of Economy of Brazil, said his country's economy is bouncing back strongly and economic output is already above the pre-pandemic level.
"Do not underestimate Brazil's resilience," he said. "The country's debt to GDP ratio has stabilized at around 80%, well less than widespread fears that debt/GDP could exceed 100%." He pointed out that more than 3 million new jobs were created in 2021 and the government has assisted 68 million Brazilians with direct income transfers.
He was less upbeat about inflation. "Central Bankers are asleep at the wheel – inflation will be a persistent problem for the western world. Inflationary pressures will not be transitory."
Afghanistan: 500,000 jobs lost since Taliban takeover
More than half a million people have lost or been pushed out of their jobs in Afghanistan since the Taliban takeover, the UN International Labour Organization (ILO) said on Wednesday.
In a warning that the economy has been "paralyzed" since the de facto authorities took control last August, ILO said that there have been huge losses in jobs and working hours.
Women have been hit especially hard.
By the middle of this year, it's expected that job losses will increase to nearly 700,000 – with direst predictions topping 900,000 – as a result of the crisis in Afghanistan and "restrictions on women's participation in the workplace".
Gender gap
Women's employment levels are already extremely low by global standards, but ILO said that they are estimated to have decreased by 16 per cent in the third quarter of 2021, and they could fall by between 21 per cent and 28 per cent by mid-2022.
"The situation in Afghanistan is critical and immediate support for stabilization and recovery is required," said Ramin Behzad, Senior Coordinator of the International Labour Organization (ILO) for Afghanistan. "While the priority is to meet immediate humanitarian needs, lasting and inclusive recovery will depend on people and communities having access to decent employment, livelihoods and basic services."
Hundreds of thousands of job losses have been seen in several key sectors which have been "devastated" since the takeover, ILO said.
These include agriculture and the civil service, where workers have either been let go or left unpaid. In construction, the sector's 538,000 workers – of which 99 per cent are men – have suffered too, as major infrastructure projects have stalled.
Forces sapped
The Taliban takeover has also led to "hundreds of thousands" of Afghan security force members losing their job, said ILO, noting that teachers and health workers have been deeply impacted by the lack of cash in the economy, amid falling international donor support.
As the crisis continues to unfold, ILO explained that the Taliban capture of Kabul on 15 August, threatened hard-fought development gains achieved over the past two decades.
Domestic markets have been "widely disrupted", the UN agency said, while productive economic activity has dropped, which has in turn driven up production costs.
At the same time, because Afghanistan's reported $9.5 billion in assets have been frozen, "foreign aid, trade and investment…have been severely impacted", ILO continued, pointing to cash shortages and restrictions on bank withdrawals, causing misery for businesses, workers and households.
Kids pay price
The lack of work also threatens to worsen child labour levels in Afghanistan, where only 40 per cent of children aged five to 17 years old attend school.
In absolute numbers, ILO noted that there are more than 770,000 boys and about 300,000 girls involved in child labour.
The problem is worst in rural areas – where 9.9 per cent, or 839,000 children – are much more likely to be in child labour compared to those in urban areas (2.9 per cent or 80,000).
To support the Afghan people this year, the UN's top priorities are to provide lifesaving assistance, sustain essential services and preserve social investments and community-level systems which are essential to meeting basic human needs.
In support of this strategy, the ILO has pledged to work with employers and trade unions to promote productive employment and decent work.
The organisation's focus is in four key areas: emergency employment services, employment-intensive investment, enterprise promotion and skills development, while respecting labour rights, gender equality, social dialogue, social protection,elimination of child labour and disability inclusion.
Construction PPE: What and when to use
Personal protective equipment is essential for construction sites. Every workplace has hazards – from offices to classrooms. However, a construction site has far more hazards than most, and extra caution must be applied. PPE can help keep everyone safe and secure, even when close to a hazard factor. Your employer should provide high-quality PPE to everyone on site. When selecting equipment, use a construction PPE supplier that is CE marked.
How to use PPE
Personal protective equipment is designed to protect you from potential hazards. For example, face masks and eye goggles are worn around toxic chemicals or contaminated air. PPE must fit correctly to be as efficient and safe as possible. A loose-fitting face mask could allow dust particles to squeeze through the gaps. Or ill-fitting thermal trousers could get caught/snag on edges or trail along the ground and cause the worker to fall over. Your PPE needs to be in good condition as well – If there are holes, rips and signs of wear on your PPE, it should be immediately replaced. It is your employer's responsibility to provide adequate PPE.
PPE is a last resort
PPE is not the only safety measure that needs to be taken. Your employer should reduce the risks on site where possible. For example, a hazardous area should be signposted, and every employee should be trained properly. Every employee should go through health and safety training alongside frequent refresher courses. All employees should be trained in using the machinery on site before they begin operating it. PPE cannot protect someone who does not know how to act safely on site.
What types of PPE are used on-site?
Protective gloves should be worn when handling heavy machinery and sharp tools. The gloves need to allow enough mobility and flexibility so the individual can continue to work. Gloves can also help you grip heavy items and protect you from cold winter conditions.
A tool lanyard is useful for when you are working at a height. The lanyard connects to your wrist so you can carry lightweight tools. For heavier tools, you can use a stronger tether point, like your waist.
High – visibility clothing should be mandatory when working, especially at night. Everyone should wear high visibility clothing on-site, so they are noticeable by moving vehicles. Depending on the weather, you could go for a vest or thick coat.
Stay safe and wear personal protective equipment on construction sites.