How to keep your car looking brand new
Every car owner knows how to wash and wax their cars every now and then to give it a shiny finish, and even an occasional vacuuming for clean freaks who want their car to be spick and span. However, it's one thing to keep your car clean, and another to ensure that it looks brand new. There are plenty more steps you can take to ensure that your car maintains at tip-top condition, regardless of whether you are planning to sell it in the near future or you basically just prefer having a brand new looking car for your family and occasional colleague passengers. We have come up with a few things that you can do to keep your car looking sleek and sharp as ever, here's how:
1. Prevention is the best cure
Before your car starts to dwindle in its appearance, you need to keep it maintained from the first day. With so many car cleaning products in the market, there is no excuse for you to leave your car in the dirt for days. A pro tip to ensuring that your car is at its best condition at all times is to do a quick cleaning after parking your car each day. Spray on a little waterless wash product and clean your car real quick. It only takes you about a couple of minutes a day and the effects are absolutely long-lasting and effective. Another way to upkeep the appearance of your car is by constantly checking on the various parts and making sure that they are well maintained. For instance, one part that is often neglected is the wheel bearing hub which will affect the overall look of your car. If you notice that your wheel bearing hubs are starting to lose their shine, fret not for there are plenty of low price wheel bearing hub assembly options out there; along with other car part assembly choices as well!
2. Maintain the interior
While most are concerned with the outer appearance of the vehicle, its interior is important too! Especially for convertibles with a detached roof that allows a lot of dirt and grime to get into the car, every car has to be well maintained on the inside as well; to avoid your leather peeling and being worn out. With just a few sprays from an interior spray detailer, you can keep the inner linings of your seats looking brand new. A tip is to pay more attention to leather and vinyl seating surfaces as they are more delicate and more prone to scarrings and filth. Abrasive particles can easily get onto these surfaces and damage your linings if you do not pay attention to it. Do frequent wipe downs of your seats before the dust collection gets too stubborn and damages your cabin.
3. Using a towel
While it may be second nature to spray cleaning products onto the hood or seat of your car, you should always spray it on a towel or applicator to make the work more effective. The towel soaks in the product, preventing the overuse of such products which can damage your car in the long run. Furthermore, spraying on a particular surface may cause some extra disinfectant products to get on other materials and damage the surface as well. So the bottom line is to stay smart and always use a towel.
4. Do not always handwash
Contrary to popular belief, handwashing your car does not always result in less damage compared to sending your car to a proper car washing service. Though car owners may worry that industrial car washers will cause scratches on the car, there is a higher chance of that happening if you handwash your own car with low-grade equipment. Old sponges and towels that have collected a great deal of grime may damage your car's surface as well. Hence, it is recommended to either purchase a microfiber wash mitt and proper car soap for your precious vehicle, or send it to the professionals to get the job done for you.
5. Polishing alone is not enough
While some may tell you that frequently polishing your car will help to maintain the shine of your vehicle, preparing the coat of paint of your car is equally as essential. Think about it this way: a wall with dents, holes, and chipped off paint will not be made brand new with even the highest quality of paint — it requires fixing the wall first before you apply anything onto it. The same applies to your car — it is best to get rid of all the dirt and contaminants on your car's surface first before you start polishing it in order to really get that bright and radiant shine. So make sure that your car is well cleansed before you go ahead and polish your vehicle up.
6. Opt to use a clay bar
Instead of using a traditional towel or sponge, car owners should jump straight to the holy grail of cleaning cars — a clay bar. Clay bars are highly effective in its speed and efficiency when it comes to getting rid of accumulated dirt and grime off the surface of your car, allowing polish and paint to adhere to your car properly. Clay bars work wonders, and far more so than your traditional towel and sponge. Though it has been around for decades, car owners are still unaware of this powerful tool that can do some real magic to your car.
7. Wax or polish
As you walk down the aisle of your nearby auto-parts stores, you may be tempted to purchase both wax and polish to bring back that radiant glow of your car. However, you do not need both — so just pick one. This could save you a lot of extra time and money since they are designed to do the exact same thing.
8. Do not use too much product
When you are applying the final layer of product onto your car, remember that using too much product will not give the additional protection or disinfectant properties as compared to the amount you should use as recommended on the product itself. Using more product will not only force you to waste more time and effort, but it will also make you spend more money to consistently replenish your products. Putting on too thick a layer will make it harder for your car to dry off, and possibly leave behind unpleasant marks if it does not dry off properly.
Conclusion
These are some methods that you can employ to keep your vehicle looking as sharp as possible. However, a tip is to consistently clean your car, as one good and thorough cleaning after three years of no washing at all will not help your car much in its appearance. Making a point to wash your car and giving it a thorough rub down will help make the world of a difference. A little really does go a long way!
Estonia provides good support to jobseekers, but does not reach everybody
The Estonian labour market has outperformed most EU countries after the global financial crisis. The employment rate of people in working age stood at 73% in the third quarter of 2020, up from 61.3% in 2010 and above the OECD average of 66.7%. Estonia provides comprehensive and targeted support to jobseekers, workers and employers. The Public Employment Service provides effective policies addressing the individual needs of the clients and cooperates pro-actively with a wide range of stakeholders. However, many people still lack stable jobs and incomes and are not in touch with the Public Employment Service to get the support they need, according to a new OECD report.
Connecting people with jobs: Improving the provision of active labour market policies in Estonia says that despite good labour market outcomes, about one quarter (26%) of the working age population could achieve better labour market outcomes through targeted support. Many of them face challenges related to their skills (68%) and family-related challenges (64%), such as care obligations. In many cases, they face several obstacles simultaneously and require an integrated approach.
Estonia's active labour market policies (ALMPs) are responsive to labour market needs. However, ALMPs reach only 39% of people who are weakly attached to the labour market, and only 33% of people who are out of employment for more than one year.
"Reinforcing outreach to vulnerable groups far from the labour market is crucial to ensure that more people in Estonia get the support they need," said Stefano Scarpetta, OECD Director for Employment, Labour and Social Affairs.
Improved cooperation between the Public Employment Service and other relevant institutions providing social, health and education services would help reduce gaps in support to vulnerable groups. Notably, municipalities should be the "first respondents", supporting vulnerable groups with social welfare services, and cooperating with other institutions when needed.
Further improvements in the provision of ALMPs could be supported by a leaner regulatory framework. The current legal regulations support flexible and effective policy responses but are complex, which leads to administrative inefficiencies. A leaner regulatory framework would enable Estonia to support flexibility in policy design while maintaining the capacity to respond to labour market changes.
UNIDO works to scale up the ICT start-up ecosystem in Iran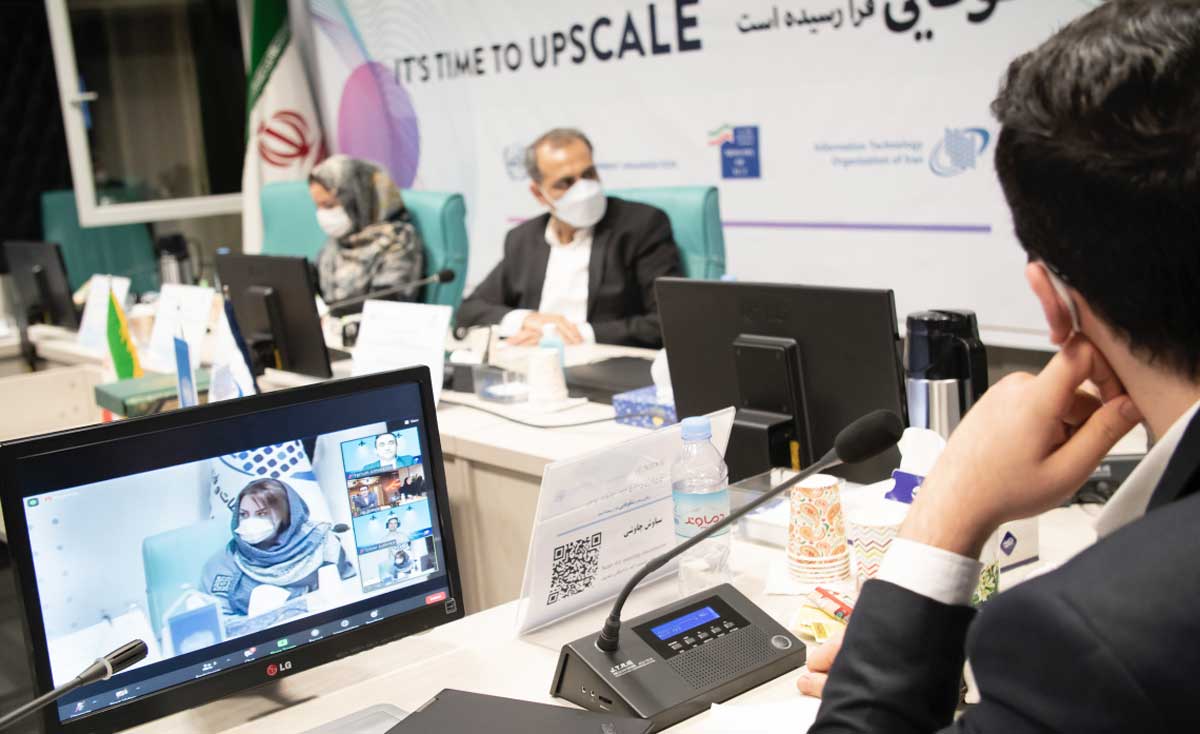 Together with its national counterparts from the Information Technology Organization of Iran's Ministry of Information and Communication Technologies and in partnership with the Erasmus Centre for Entrepreneurship, the United Nations Industrial Development Organization (UNIDO) is taking the next step to implement the project, "Promoting and upscaling innovative SMEs in the Islamic Republic of Iran".
The project aims to nurture the entrepreneurial ecosystem for ICT start-ups and scale-ups through international exposure and fostering technology and know-how exchange. In this context, a comprehensive dialogue between governmental institutions and leaders in the private sector has been launched, thereby providing a mechanism for Iranian startups to connect with institutional actors and successfully start scaling up.
An ICT ecosystem mapping exercise has revealed that Iran already possesses extensive scientific, technological, financial and highly qualified human capital to boost its SME sector. However, it is currently not living up to its potential and there is a need to provide a mechanism for establishing linkages with key stakeholders, including access to finance and relevant advisory support. This way the project builds competitiveness and supports the development of innovative enterprises.
Amir Nazemi, Deputy Minister at Iran's Ministry of Communication and Information Technology, said, "Aiming to diversify its economy and attract foreign investment, Iran has made a considerable effort to develop a dynamic national innovation system and is moving steadily towards a knowledge- and innovation-based economy. As a result, our human capital is now comprises highly educated and motivated workforce, including scientists, entrepreneurs and business people. Knowledge-based entrepreneurship is a key tool in Iran for employment generation, providing new opportunities for labour market integration of young professionals and serving as a powerful impetus for knowledge-based development of the country's economy as a whole."
Based on the findings regarding the existing constraints and opportunities of the ICT sector, the UNIDO project team has proposed a roadmap that envisages short-, medium- and long-term interventions in both public and private sectors, addressing several problem areas, such as knowledge generation and transfer; access to finance; nurturing of entrepreneurial talent and skills, as well as stimulating interaction and collaboration within the ICT ecosystem.
"The level of engagement from prominent public and private sector representatives related to the ICT sector has demonstrated the importance such initiatives have in making the ecosystem for ICT startups more vibrant and sustainable," said Maryam Javan Shahraki, UNIDO representative in Iran.
She added, "UNIDO looks forward to further extending our support to the government of Iran in its efforts to promote internationalization of ICT-related entrepreneurs through the virtual entrepreneurship hub that will become a major platform for knowledge exchange and support services for ICT startups, as well as facilitating partnerships with domestic and foreign partners and inter-institutional networking."
As part of the public-private initiative, in cooperation with its national and international partners, UNIDO conducted a two-day workshop for major ICT sector stakeholders, including government entities, entrepreneurs and other key players, to present key findings of the initial phase of the project and the forthcoming action plan, while also providing an opportunity for a thorough exchange on how to reduce the existing development gaps between science and industry thereby raising Iran's profile as a knowledge-driven economy.
Should You Be Worried About A Coming Bitcoin Crash?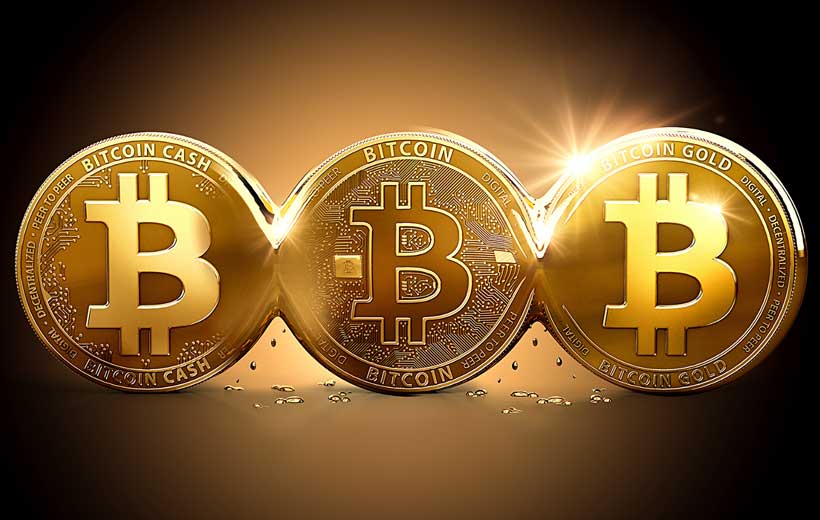 Do you already have a wallet full of Bitcoin and are worried about them losing value in a crash like what happened three years ago? Or, are you afraid to open a Bitcoin account today as you don't want to buy before a crash, either?
Both of those fears are valid, but you may have nothing to worry about. There are a few factors that go into crashes that can usually be seen ahead of time. Of course, nobody can make an accurate prediction based on what has happened in the past because sometimes a wildcard comes into play that nobody could have seen coming.
Should you be worried then? In this article, we are going to take a look at what is different with Bitcoin this time around so you can decide for yourself if this is a good time to buy in.
Why Bitcoin is worth so much right now
Bitcoin has always promised to one day become a global currency that would be adopted by the masses. After the crash of 2018 when Bitcoin lost almost ⅔ of its value in a matter of weeks, it looked like its promise would go unfulfilled.
At that time the people buying in were basing their decision more on the fear of missing out than on actually believing in the cryptocurrency as a mainstream currency that could be used instead of fiat.
At that time you could pay for things using Bitcoin, but because the value kept growing, nobody wanted to part with their Bitcoins.
Now, it has become far more mainstream with a couple of big factors leading the way. For one, many big institutions were buying the currency and even some stores and businesses would accept it as a form of payment. There were more signs of it becoming a viable currency in the year or so after the crash.
Then, more recently, Paypal announced that they would start offering the service for people to buy some cryptocurrency with their Paypal account. This validated the currency in the eyes of many as they trusted Paypal for years already. It suddenly became very easy for people to acquire Bitcoin where before the process may have been intimidating.
Then, Elon Musk announced that Tesla had bought over a billion dollars worth of Bitcoin and that it could be used to buy their cars. This also served as validation and the value jumped very high after the news.
Will it continue to rise?
Anything that goes up must come down, so, yes it will continue to rise but will one day either dip or crash. It is inevitable.
What's different this time around is that more people are using it for its intended purpose and that is to pay for things. It is finally being adopted. And, if history is a guide, then it will bounce back after any crash and then rise again. Maybe even higher than ever if there is more adoption by the masses.
*This article has been contributed on behalf of Paxful. However, the information provided herein is not and is not intended to be, investment, financial, or other advice.