Greta Thunberg launches campaign to support UNICEF protection efforts against COVID-19
Climate activist Greta Thunberg along with Danish NGO Human Act, on Thursday launched a child rights-driven campaign to support the UN Children's Fund (UNICEF) in protecting young lives during the COVID-19 pandemic.
"The coronavirus pandemic is the greatest struggle the world has seen in generations", said UNICEF Executive Director Henrietta Fore.
Food shortages, strained healthcare systems, violence and lost education are just some of the damaging effects of the coronavirus.
"Children and young people are among the most severely impacted by the knock-on effects of COVID-19, so it is only natural that they would want to do something about it", the UNICEF chief continued. "Through her activism, Greta Thunberg has proven that young people are ready to take a stand and lead change in the world."
It's a child rights crisis – Thunberg
"Like the climate crisis, the coronavirus pandemic is a child-rights crisis", said Ms. Thunberg. "It will affect all children, now and in the long-term, but vulnerable groups will be impacted the most".
Inaugurated with an initial donation of $200,000 on behalf of Human Act and the Greta Thunberg Foundation, campaign proceeds will go directly towards UNICEF's emergency programmes to fight COVID-19, including to provide soap, masks, protective equipment and other support to healthcare systems.
"I'm asking everyone to step up and join me in support of UNICEF's vital work to save children's lives, to protect health and continue education", asserted the young climate activist who rose to global prominence through her "school strike" campaign against global warming.
Ms. Thunberg recently received an award from Human Act, who granted her foundation the prize money of $100,000. This sum will now go to UNICEF along with a matching $100,000 from Human Act.
"UNICEF is very pleased that Greta and her supporters have not only chosen to take a stand against this pandemic, but to do so in partnership with UNICEF", said Ms. Fore.
Children face additional risks
A UN report issued earlier this month warned that children risk being among the biggest victims of the COVID-19 pandemic.
Children of all ages in every country across the world are being affected by the coronavirus' socio-economic impacts and in some cases, by the mitigation measures to stem its spread.
UNICEF is working with partners to help reduce the transmission and ease its impact on children while ensuring that their essential services continue.
UNICEF's global COVID-19 response
• Ensure access and availability of key supplies and services for children, women and vulnerable populations.
• Scale up messages on handwashing with soap.
• Back governments in procuring personal protective equipment for health care workers.
• Support distance learning for children who cannot access school.
• Provide mental health and psychosocial support to affected children and families.
• Help maintain essential immunization and other services for children.
Ms. Thunberg electrified the UN General Assembly last September with her call for governments to do more to address the climate crisis.
REPowerEU: New industrial Alliance to boost the EU's solar power and energy security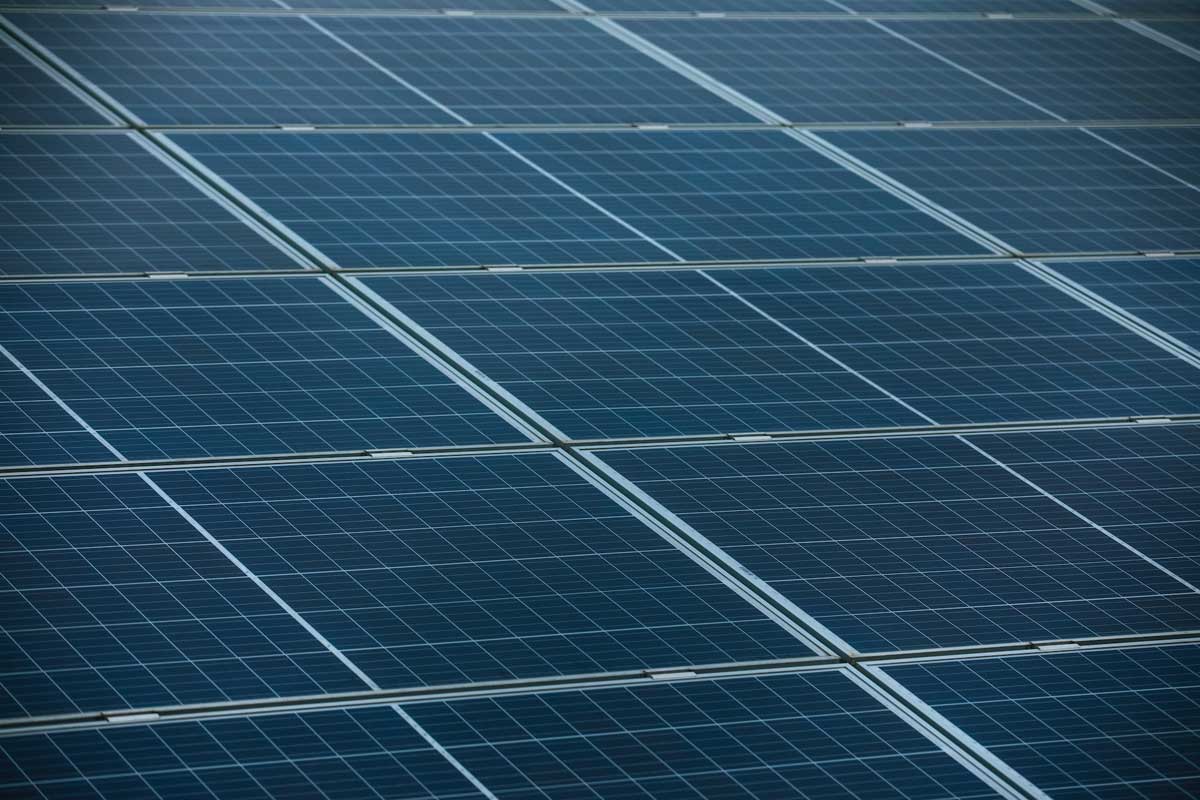 Commission together with industrial actors, research institutes, associations and other relevant parties launched the European Solar PV Industry Alliance.
The alliance will help mitigating supply risk by securing diversification of supplies through more diverse imports and scaled up solar PV manufacturing of innovative and sustainable solar PVs in the EU. In a joint statement, the Commission and signatories of the Alliance set out the immediate priorities for 2023.
Boosting domestic manufacturing capacity will be key for the EU to reach the REPowerEU objectives of over 320 GW of newly installed solar photovoltaic capacity by 2025, and almost 600 GW by 2030.
The new Alliance has endorsed the objective of reaching 30 GW of European manufacturing capacity by 2025, across the entire value chain. Reaching this objective would deliver €60 billion of new GDP per year in Europe and the creation of more than 400,000 new jobs.
The Alliance will also offer policy inputs to reduce Europe's risk of supply and support domestic industry.
It will focus its work on:
Ensuring investment opportunities for European solar PVs: by mapping investment opportunities and creating project pipelines of bankable projects. It aims to attract private investments to develop and commercialise innovative and competitive PV products made in Europe. As a priority, it will work on aligning EU, national and private investments, including the National Recovery and Resilience Plans.
An enabling environment for European solar PVs: by addressing barriers such as the need for simplified permitting procedures for new manufacturing sites or securing the supply of raw materials and components needed in production. The Alliance will also support sustainability and circularity across the value chain, identify leading innovations, including through EU-funded research as well as work on tackling labour and skills shortages in the sector. Finally, it will help to stimulate demand by encouraging the use of non-price criteria in public actions.
Diversifying supplies and building resilience in the supply chain: by finding alternative suppliers, partners and off-takers via existing and future partnerships, dialogues and trade fora to further reduce Europe's current dependencies.
The Commission has political leadership on the Alliance. It supervises and acts as facilitator of its work. The secretariat is run by EIT InnoEnergy, following the successful track record of the Batteries Alliance.
Background
The Commission endorsed the creation of a new European Solar PV Industry Alliance in October 2022, to support the objectives of the EU's Solar Energy Strategy. The Strategy is an essential component of the REPowerEU plan, which set out how to massively scale-up and speed-up the production of renewable energy in Europe to regain our independence from Russian fossil fuels, and make our energy system more resilient.
The European solar PV Industry Alliance will be led by a Steering Committee, composed of the Commission, the secretariat, as well as SolarPowerEurope and the European Solar Manufacturing Council, in their capacity as key industry stakeholders. The Steering Committee will guide and monitor overall progress of the work of the Alliance and provide high-level policy direction. It will ensure consistency and coherence between the different Alliance work streams and with the overall objectives of the Alliance.
The Commission's industrial alliances are the best tool to accelerate activities that would not develop otherwise. For instance, the Battery Alliance has played an essential role in ensuring that Europe can meet up to 90% of its demand with batteries produced in Europe by 2030. The European Clean Hydrogen Alliance is also ensuring industrial leadership and accelerate the decarbonisation of industry in line with its climate change objectives.
Breast cancer: an aggressive variant triggers a hunt for cures
By Vittoria D'alessio
Breast cancer is the most common type in women and, in Europe alone, causes almost 92 000 deaths a year. Though this number is undoubtedly high, survival rates are improving. Advances in prevention, detection and treatment mean a patient now has a 90% chance of survival.
But one particularly aggressive variant is bucking the trend: triple negative breast cancer (TNBC), so named because it lacks three kinds of cell proteins. Tumours in this category account for around 15% of breast-cancer cases and the outlook is far worse than for other types.
Triple trouble
Tumours grow faster, spread more often before being discovered and are likelier to come back after treatment. And when TNBC does recur in other organs, an early death is likely, with survival rates as low as 11%.
Currently, no specific treatment exists for TNBC. The response usually involves surgical removal of the tumour followed by a cocktail of chemotherapy drugs that are known to work against other types of cancer. Often, however, the results are patchy and temporary.
'After some time, the body often creates defences against this cocktail and it no longer works,' said Dr Andreia Valente, co-coordinator of an EU-funded project to find cures for TNBC. 'When this happens, the tumour usually becomes multi-drug resistant, meaning it doesn't respond to any other type of chemotherapy treatment, and the cancer then becomes very aggressive.'
Dr Valente, who works at the University of Lisbon in Portugal, and her research partner Dr Helena Garcia coordinate CanceRusolution, a one-year Women TechEU initiative running until end-May 2023.
Rare metal
Efforts are focused on ruthenium, a rare, silvery-white metal known to be well-tolerated by the human body. From early experiments, it appears that the ruthenium-based drug the project team has developed both halts the growth of TNBC cells and stops them from spreading.
A second round of trials, this one on animals, is due to start soon. Alongside these, the researchers will be analysing the drug's safety profile to ensure it is toxic to cancer cells but harmless to the rest of the body.
Chemotherapy is notorious for its brutal side-effects – ranging from nausea and lack of appetite to exhaustion and hair loss – because drugs that attack the fast-growing cells of a tumour typically kill healthy cells too.
Early results from CanceRusolution suggest a drug based on ruthenium would cause fewer side-effects in patients because healthy cells seem to be unaffected.
'So far, from a toxicity point of view, the drug's profile looks good,' said Dr Garcia. 'Our studies show that 24 hours after administering the drug, there's a high concentration of the compound in the tumour, but in the surrounding blood and urine it's almost gone. This means the secondary effects of our drug should be low.'
Cell traits
A healthy breast cell is packed with receptors – proteins expressed on the surface of the cell. They allow it to respond to hormones (for instance, by enlarging during pregnancy) and other vital molecules involved in controlling how the cell grows, divides and repairs itself.
Most cancer cells also possess receptors. To make an accurate diagnosis, a clinician will analyse a sample of diseased breast tissue to discover which receptors – known as biomarkers in this context – are being expressed.
Three biomarkers are commonly found in breast tumours and drugs have been developed to target all three. But TNBC is an outlier. It possesses none of these biomarkers and, as a result, provides no obvious pathway to sabotage tumour growth.
Trojan-horse approach
The drug developed by the team in Portugal gets around this problem by delivering the drug as a nanoparticle that enters the tumour through defects in the tumour's blood-supply system. Once inside, it cracks open, Trojan-horse style, to release the active ingredient. This targets a completely different component of TNBC cells – the cytoskeleton: the complex network of interlinking protein filaments that fills the cell's interior and acts as scaffolding.
'The drug then destroys the foundations of the cell,' said Dr Garcia. 'Without a functioning cytoskeleton, the cell has no way of surviving. It splatters.'
With new funding, the researchers believe their drug could be ready for evaluation in humans within two years.
Diverse group
Thinking of TNBC as a single type of breast cancer is an oversimplification. It is in fact a highly diverse group of cancers.
Researchers, however, lack a classification of subtypes. Having one would allow them to zero in on new biomarkers that, it is hoped, would pave the way for new tailored treatments.
Classifying patients according to the precise character of their tumour, and seeking new targets for TNBC treatments, are pillars of another EU-funded project – P70-IMMUNEBREAST.
After studying 350 cancerous tissue samples, the project's researchers have devised a classification system based on how much 'kinase' – an enzyme and another cancer biomarker – is expressed by a tumour.
Earlier research showed that one particular kind of kinase, P70S6K, is found in high levels in TNBC tumours.
'What we're interested in is the link between this kinase and the body's immune response,' said researcher Dr Rebeca Jimeno. 'Tumours develop in our bodies and – when all goes well – our immune system recognises them and destroys them.'
The big question is why this system sometimes fails.
Immunity angle
Dr Jimeno, who is based at the Spanish National Cancer Research Centre, has found that when high levels of P70S6K kinase are expressed, fewer B cells are found in a tumour.
B cells recognise, infiltrate and finally destroy cancer cells. In other words, P70S6K allows cancer to hide from the immune system and grow undisturbed.
One of the next research steps is to find an appropriate inhibitor for this kinase.
'Drugs are being tested, but I suspect it will be some years before one is found that's well-tolerated by the body,' said Dr Jimeno.
She is hopeful that a cure will eventually be found.
'We're trying so hard to find a solution for this unmet need, and I'm confident that one piece of research at a time, we'll get there,' said Dr Jimeno.
Research in this article was funded via the EU's Marie Skłodowska-Curie Actions (MSCA). This material was originally published in Horizon, the EU Research and Innovation Magazine.
Scholz and Macron threaten trade retaliation against Biden
After publicly falling out, Olaf Scholz and Emmanuel Macron have found something they agree on: mounting alarm over unfair competition from the U.S. and the potential need for Europe to hit back, – writes POLITICO.
The German chancellor and the French president discussed their joint concerns during nearly three-and-a-half hours of talks over a lunch of fish, wine and Champagne in Paris.
They agreed that recent American state subsidy plans represent market-distorting measures that aim to convince companies to shift their production to the U.S., according to people familiar with their discussions. And that is a problem they want the European Union to address.
Both leaders agreed that the EU cannot remain idle if Washington pushes ahead with its Inflation Reduction Act, which offers tax cuts and energy benefits for companies investing on U.S. soil, in its current form. Specifically, the recently signed U.S. legislation encourages consumers to "Buy American" when it comes to choosing an electric vehicle — a move particularly galling for major car industries in the likes of France and Germany.
The message from the Paris lunch is: 'If the U.S. doesn't scale back, then the EU will have to strike back. That move would risk plunging transatlantic relations into a new trade war.'
Crucially, Berlin — which has traditionally been more reluctant when it comes to confronting the U.S. in trade disputes — is indeed backing the French push. Scholz agrees that the EU will need to roll out countermeasures similar to the U.S. scheme if Washington refuses to address key concerns voiced by Berlin and Paris, according to people familiar with the chancellor's thinking.
Before bringing out the big guns, though, Scholz and Macron want to try to reach a negotiated solution with Washington. This should be done via a new "EU-U.S. Taskforce on the Inflation Reduction Act" that was established during a meeting between European Commission President Ursula von der Leyen and U.S. Deputy National Security Adviser Mike Pyle.
International Affairs