The effects of personality on decision making processes before crucial issues have always been tough to quantify. Yet the subtle level of it influence continues to effect on the realm of politics and by all means it cannot be confined to a mere rhetorical quibble as the annals of modern political histories have always been the best witnesses in signifying the relevance of specific personality orders of world leaders. For the sake of personality , as in the case of realist theories in international relations, personality variable can be eliminated much of a time, especially when dealing with more routine bureaucratic decisions. When analyzing the influence of personality upon foreign policy, it is important to emphasize that the differing political environments surrounding leaders will naturally create highly variable boundaries within which they have the freedom to operate. It is a given that a dictator in an authoritarian regime has much greater, unconditional, unaccountable power to create policies suiting his personal interests, than the leader of a democracy.
Analyzing the personality of Russian president Vladimir Putin and his most intrinsic features unfolds many paths to fathom his political stances in maintaining Russian foreign policy. Western Pundits and Kremlinologists who contribute columns to Washington Posts or New York times have often painted grim colours in Putin as a man who is determined himself to rule Russia perpetually reminding country's notorious history of the despotic Tsars. But the steps taken by president Putin since the day he stepped into Kremlin in the dawn on new millennium in 1999 as Russia's leader and the trajectories that have culled those policies in Russia's foreign policy in the post-Soviet space have palpably shown that Putin's desires are driven by individual goals, which remained obscure in his political psyche beyond analysis of any Western armchair critic. For instance his image perceived by the West during Putin's initial hobnobbing with Washington was rather an innocent one as many Russian experts tended to portray him as a young leader who would continue to adore West in liberalizing ruins of Soviet Union. After the meeting between Putin and then the US president George W Bush at Slovenia summit in 2001, Bush remarked on Putin's eyes by saying "I looked the man in the eye. I found him very straightforward and trustworthy – I was able to get a sense of his soul." This was the perception of the West towards Putin in his halcyon period as an amateur leader in Kremlin. However , his personality gradually became much indomitable and the manifested audacity in situations like crushing Chechenian separatist movement and uplifting Russia's image helped Putin to consolidate his power. The Russia's military campaign in Georgia in 2008 was a gob smacking blow on the deceptive image Putin created among the western leaders as a meek statesman.
In understating his astute personality in decision making and foreign policy, one needs to ascertain that Putin was a man of his environment. His upbringing , the first-hand experience of the fall of mighty Soviet Union and finally the grooming he received in St. Petersburg as the deputy mayor have significantly nourished his enigmatic political acumen. The most audacious way he handled the German protestors from looting the KGB office in East German was one example that reveals his steely persona as in this particular situation he was able to tame the angry mobs. In that situation he told the crowd that armed men were waiting inside the offices to shoot at unwelcome demonstrators. Indeed it was lie and it saved many of the valuable KGB files stacked in East Germany.
Though it may be prudent that many of the Western pundits those who consider Putin's personality as relevant in Russian foreign policy seem to have forgotten the impacts of the collapse of the Soviet Union in Putin's psyche. Since the utter humiliation he witnessed as a KGB officer in East Germany followed by the events took place in Russia which set last nail for the Communist empire of Soviet Union , Putin's ultimate goal was nothing more than except restoring the glory of Russia. His unconditional patriotism and deepest interest in locating Russia in the appropriate place are by all means should be observed as overarching factors in carving his most commendable personality.
The crux of the difficulties facing the conventional Kremlinogists, and to some extend many other foreign experts is that they are unable to fathom how Putin has taken Russia's traditionalism and his belief in Russia's historical role in shaping his personality. Many instances relating to his policy decision makings have demonstrated how fervently he flaunted himself to Russia's historical traditions as a keen student of history. As an example in 2011 he declared his intention of returning to the presidency while commemorating the 100 death anniversary of Tsar Nicolas's II's progressive prime minister Pyotr Stolypin and Putin showed a special interest in comparing himself with this liberal minister.
All in all , understating Putin's personality which is imbued with a sense of his love for Russian traditional virtues and portraying himself as a preserver of Russian pride are the indispensable factors that have clearly illuminated in his foreign policy decisions. Even though his personality is much different from Joseph Stalin who always suffered from paranoia , Putin has some similar features with Stalin in terms of maintaining his sheer narcissism. The way Kremlin tends to show how Putin spends his summer in most adventurous manner in the wild forests of Russia when Western leaders spend their time in the sunny beaches in Mediterranean sea is just one fine example showing how this charismatic man uses his personality in foreign relations. Although there is no empirical rationale to prove that those who study Putin's moves in his most intriguing ways of foreign relations must look for his personality in grasping his foreign policy decisions.
New U.S. travel rules excludes foreigners vaccinated with Russia's Sputnik V
Local and foreign media have stepped up reports about rising Covid-19 infections in Russia. While the reports also indicated high deaths in the country, other highligted new trends that are noticeably appearing. Interestingly, directors at the Russian tourism and travel agencies say that many Russians are lining up for vaccine tourism in Serbia, Bulgaria and Germany and a few other foreign countries.
These Russians aim at getting foreign vaccines including Pfizer, Moderna and Johnson & Johnson and AstraZeneca.
Here are a few facts about Russian vaccines.
Russia's Sputnik V was the first officially registered coronavirus vaccine on August 11, 2020. Russia is using four vaccines for mass vaccination for Covid-19. These are Sputnik V and Sputnik Light developed by the Russian Health Ministry's Gamaleya Center.
EpiVacCorona developed by the Vector Center of the Federal Service for Surveillance on Consumer Rights Protection and Human Wellbeing (Rospotrebnadzor), and CoviVac developed by the Chumakov Institute of the Russian Academy of Sciences.
Clinical trials of the EpiVacCorona vaccine on teens aged from 15 to 17 might begin in the near future.
China has 1.3 billion population and has given the two billionth vaccine by the end of August, the United State has 380 million and attained 60% of its population. In Europe, vaccination rate is highly at an appreciable level.
Overall, Russia with an estimated 146 million people has Europe's highest death toll from the pandemic, nearly 210,000 people as at September 30, according to various authentic sources including the National Coronavirus Task Force.
More than 42 million Russians have received both components of a coronavirus vaccine, according to Russian Deputy Prime Minister Tatyana Golikova.
"The number of citizens who have received the first component of a vaccine has topped 44 million, and more than 37 million people have completed a full vaccination course," Golikova said.
She gave an assurance back in July that once the population have been immunized with at least the first component of a two-shot vaccine, herd immunity to Covid-19, or at least an 80% vaccination rate, should be reached by November 1.
Reasons: Even though Russia boasted of creating the world's first coronavirus vaccines, vaccination is very low. Critics have principally blamed a botched vaccine rollout and mixed messages the authorities have been sending about the outbreak.
In addition, coronavirus antibody tests are popular in Russia and some observers suggest this contributes to the low vaccination numbers.
Western health experts say the antibody tests are unreliable either for diagnosing Covid-19 or assessing immunity to it. The antibodies that these tests look for can only serve as evidence of a past infection. Scientists say it's still unclear what level of antibodies indicates that a person has protection from the virus and for how long.
Russia has registered Sputnik V in more than 150 foreign countries. The World Health Organization is yet to register this vaccine. For its registration, it must necessarily pass through approved procedures, so far Russia has ignored them, according reports.
There have also been several debates after the World Health Organization paused its review process of the Sputnik V vaccine over concerns about its manufacturing process, and few other technical reasons. While some talked about politicizing the vaccine registration, other have faced facts of observing recognized international rules for certifying medical products as such vaccines.
During the first week of October, Russian Health Minister Mikhail Murashko has reiterated or repeated assertively that a certain package of documents were needed to continue the process for the approval of the Russian coronavirus vaccine Sputnik V by the World Health Organization. The final approval is expected towards the end of 2021.
Still some the problems with the registration as unfair competition in the global market. For instance, Russian Minister of Industry and Trade Denis Manturov said in an interview with the Rossiya-24 television channel on October 5: "I think it is an element of competition. Until Pfizer covers a certain part of the market, it is pure economics."
On the other side, Pyotr Ilyichev, Director for International Organization at the Russian Foreign Affairs Ministry, told Interfax News Agency, for instance that World Health Organization has been playing politics around Russian vaccine especially when it is need in most parts of the world.
"The world is facing an acute shortage of vaccines for the novel coronavirus infection. In certain regions, for instance in African countries, less than 2% of the population has been vaccinated. The Russian vaccine is in demand, and the UN stands ready to buy it," he told Interfax.
"However, certification in the WHO is a complex, multi-step process, which was developed in the past in line with Western countries' standards. It requires time and serious efforts from our producers. We hope that this process will be successfully finalized in the near future," Ilyichev said.
Chairman of the State Duma's Foreign Affairs Committee Leonid Slutsky has described as discriminatory a decision reported by foreign media that the United States, under its new consular rules, would deny entry for foreigners immunized with the Russian Covid-19 vaccine Sputnik V.
"Thus, the U.S. will blatantly embark on a path of 'vaccine discrimination.' There are absolutely no grounds for such decisions. The efficacy and safety of the Sputnik V vaccine have been confirmed not only by specialists, but also by its use in practice," Slutsky said on Telegram.
He cited an article in The Washington Post saying that from November the United States may begin denying entry to foreigners vaccinated with Sputnik V.
It means that if such additional border measures are adopted, foreigners seeking entry to the United States will have to be immunized with vaccines approved for use either by American authorities or the World Health Organization.
According to an article published in The Washington Post, for the first time since the pandemic began, the United States intends to loosen entry restrictions for foreigners vaccinated against Covid-19.
The new rules, which enter into force in November, will not apply to Russians vaccinated with Sputnik V and citizens of other countries using this Russian vaccine.
Under the new rules, foreigners will enter United States only if they are immunized with vaccines approved for use by the United States Food and Drug Administration or the World Health Organization. Russia's Sputnik V is yet to be approved by the World Health Organization and is not recognized by the United States.
Should Russia Be Worried by the New AUKUS Alliance?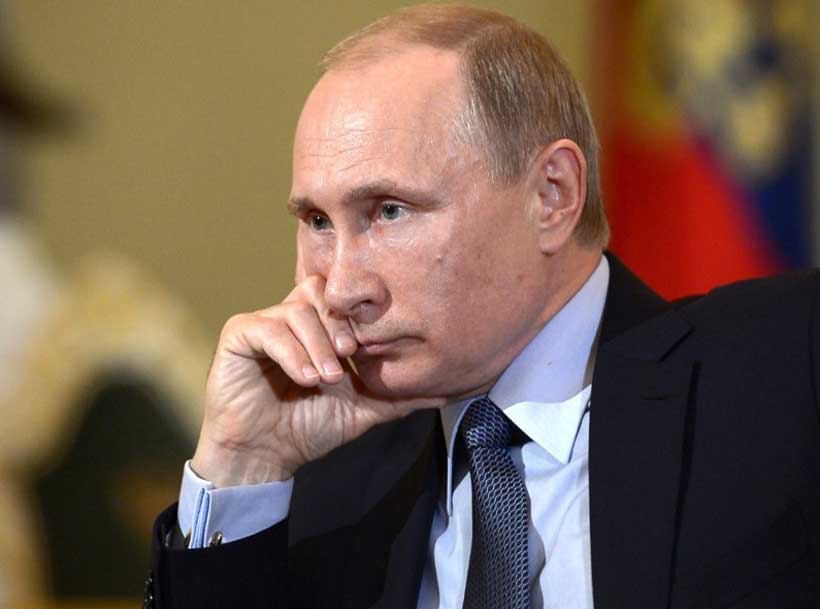 The establishment of a new trilateral military and political alliance consisting of the United States, Australia, and the UK (AUKUS) and the corollary rupture of France's "contract of the century" to build a new generation of diesel-powered submarines for Australia elicited mixed reactions in Russia. Some were pleased to see a conflict arise between the United States and France, while some expressed concern that the alliance targets Moscow just as much as it does Beijing. Others were worried about the implications of the U.S. decision to share nuclear submarine technology with a non-nuclear state (instead of the French diesel submarines, Canberra will now get eight nuclear submarines).
These are valid points, but they all focus on the short-term consequences of the creation of AUKUS. Yet the decision to form a trilateral union and the new format of modernizing Australia's underwater fleet will also have long-term implications, including for Russia.
Above all, the launch of AUKUS has confirmed that the standoff with China is indisputably the number one foreign policy priority for U.S. President Joe Biden and his administration. Standing up to China is apparently worth risking a serious fallout with Paris over, worth putting Canberra in an awkward position, and worth expanding the interpretation of nonproliferation. The fact is that it's getting increasingly difficult for Washington to single-handedly compete with Beijing in the naval arena, especially in the eastern Pacific Ocean, so it has no choice but to lean on its most reliable partners while ignoring the inevitable costs.
Nuclear-powered submarines have only one indisputable advantage over modern diesel submarines: a greater operating range, thanks to their superior autonomy. If the new submarines were intended only to defend Australia, there would be no need for them to be nuclear. If, however, they are expected to perform covert operations over many months in more remote waters—in the Taiwan Strait, near the Korean Peninsula, or somewhere in the Arabian Sea—then a nuclear reactor would be a significant advantage.
For Russia, this means that any of its actions from now on will be viewed by Washington within the context of the U.S.-Chinese confrontation. The White House will, for example, turn a blind eye to Moscow's cooperation with New Delhi and Hanoi on military technology, seeing it as a way to shore up the regional counterbalance to Beijing. Russia's ongoing assistance with China's naval modernization program, on the other hand, will be closely scrutinized and could become grounds for new U.S. sanctions against both countries.
There has been some speculation that AUKUS will, with time, become an Asian equivalent of NATO, with more countries joining, from Canada and New Zealand to Japan and South Korea, and eventually even India and Vietnam. These predictions have unsurprisingly elicited concern in Russia.
Yet they are unlikely to come true. Countries like South Korea and India have no desire to join a multilateral military alliance that could jeopardize their relations with other countries. In any case, the establishment of a new structure is in itself an indirect acknowledgement by Washington that the twentieth-century rigid model of alliances is not right for this century. If anything, AUKUS is an attempt to find a modern alternative to NATO.
It's inevitable that the role of NATO in U.S. strategy will decrease, but that's not necessarily in Russia's long-term interests if it means the organization will be replaced with structures such as AUKUS. NATO has detailed and clearly articulated decisionmaking procedures and mechanisms for reaching compromises among its many members. Decisions made by NATO may be unpalatable for Moscow, but they are generally consistent and predictable. The same cannot be said of less heavyweight structures such as AUKUS, from which any number of improvised reactions could ensue, inevitably adding to the political risks.
The concept of AUKUS envisages that control of ocean lanes will continue to be a U.S. priority. The United States is not capable of establishing sufficient control over land transport corridors in Eurasia, nor does it need to do so: the main global cargo traffic routes will be maritime for the foreseeable future. For this reason, it is the world's oceans rather than continental Eurasia that will be the main battleground between the United States and China.
For Russia, as a predominantly land power, that is overall a good thing—as long as Moscow doesn't strive to position itself at the epicenter of the Chinese-American standoff. In theory, in a couple of decades' time, Australian submarines could turn up off the coast of Russia's Sakhalin Island and Kamchatka Peninsula, or even cross the Bering Strait into the Arctic Ocean, creating a new potential threat for Russia's Northern Fleet. There is every reason to suppose, however, that their main routes will lie much further south, and will not directly impinge upon Russian interests.
It is noteworthy that at around the same time as the establishment of AUKUS, China submitted an application to join the Comprehensive and Progressive Agreement for Trans-Pacific Partnership (TPP). The TPP was actually conceived as part of the strategy for China's economic containment under former U.S. president Barack Obama, though his successor Donald Trump refused to take part in the initiative. China's chances of joining the TPP are slim, but in making the request, Beijing is once again demonstrating that for its part, it would like to limit its rivalry with Washington to the realm of trade, investment, and technology. By creating AUKUS, on the other hand, the United States and its partners are increasingly signaling their intention of extending the confrontation to the field of military technology and the geopolitical arena.
Back in May 1882, when Germany, Austria-Hungary, and Italy agreed to establish the military and political bloc known as the Triple Alliance, it's unlikely that anyone in Europe gave a second thought to the possible long-term consequences. After all, the aim of the alliance was purely the containment of France, where revanchism was rife following the country's defeat in the Franco-Prussian War of 1870–1872. There were no bigger plans in Berlin, Vienna, or Rome at that time. Yet little more than thirty years later, the European continent was awash with the bloodshed of an unprecedented war.
Today, AUKUS looks like a rickety and unstable structure cobbled together in a hurry. But in twenty or thirty years, the logic that prompted its members to establish a new military and political alliance could lead them into a situation that neither they nor their opponents can get out of without the most severe consequences for themselves and the rest of the world. That is the main long-term danger from AUKUS.
From our partner RIAC
Russia's Blueprint For Success in the Middle East
As a tradition in the modern world the Middle East remains unstable. Continuous political turbulence in the region extinguishes all of previous leaders and appoints new ones, who with the Fortuna's blessing were able to use their opportunities efficaciously. During the last couple of decades we have witnessed a number of coups d'etat, revolutions, counter revolutions and international interventions each with varying degrees of success. Regional power balance has lived through constant change however one of the players has managed not only to stay on top but overtake his counterparts. That powerhouse became Russia, the influence of which has grown the most compared to other parties in the Middle East.
Certainly, the Russian authorities didn't have to start from scratch. Moscow took advantage of Soviet inheritance of friendly relationships and military cooperation with Arab countries. However, the modern strategy of Russia is far more sophisticated. Within the framework of developing its presence in the region the Russians combine political prowess, military might and soft power. All of the mentioned are a part of hybrid warfare concept, which is not an exclusive Russian stature, but Kremlin excels at it. Besides, Russia has one clear advantage against other world superpowers – consistency.
A great example of those principals is the Russian engagement in Syrian conflict. The first stage in the grand plan was a military operation, which stabilised Bashar Assad's grip on power, restricted influence of the armed opposition and diminished capabilities of ISIS. The distinguishable features of the operation were active use of the aviation and precision weaponry in addition to the use of the newest types of weapons and advanced tactics. The success achieved by the military means was further developed by Russian political initiatives most notably during meetings in an unprecedented Astana format, which gathered together at a negotiation table Russia, Turkey and Iran. As a consequence this format became a substitution to the dead-end UN Geneva process. Along with that, to protect its interests Moscow has successfully capitalised on bilateral relations. The agreements made between Russia and Turkey became a main factor to reconciliation of situation in the Idlib province. Additionally, Russia serves as a mediator between Iran and Israel in the southern regions of Syria.
Whereas in Libya Russia did not believe it was necessary to conduct a full-scale military operation, however the principles stayed the same. The Russian side, which from beginning has supported Halifa Haftar's Libyan National Army, regularly receives representatives from both sides of the conflict and notably Russian Ministry of Defence plays an active role in the negotiation process. LNA has gained some crucial allies such as Egypt and United Arab Emirates in consequence of the efforts of the Russian military.
Turkey became a main adversary of Russia in both Syria and Libya. Moscow and Ankara have managed to secure their cooperation despite periods of escalated tensions between the countries, i.e. after a Russian jet was shot down by Turkish-backed militants. Unchallenged success was Turkey leadership's decision to purchase S-400 missile complex in spite of pressure from US. In addition to that, Turkey has chosen Russia as partner to build a nuclear plant in Akkuyu. Even president Erdogan doesn't allow himself to openly badmouth his Russian counterpart, whereas the Turkish leader voices bitter complaints about a "bad start" in the relationship with the head of the White House.
Along active interference in the aforementioned domains Russia manages to sustain its relationships with the countries of the Persian Gulf. This concerns not only the Organization of Petroleum-Exporting Countries but also military technical cooperation including the participation of Arab countries in the "Army Games" organised by the Russian military. The vast network of contacts allows Russia to play on contradictions between Saudi Arabia, United Arab Emirates, Qatar and Turkey.
Russians became firmly entrenched in the Middle-East by dual-wielding their diplomatic and military capabilities. Thanks to clever positioning Russia can now secure its goals by simply waiting for their opponents to make a mistake. This is what happened in Afghanistan where the political vacuum left after the US withdrawal provided Russia with an opportunity to declare its readiness to facilitate the settlement process. Contacts with the Taliban established beforehand and Russia's solid relationships with China and Qatar became an additional advantage.
Ultimately, consistency and succession of Russian middle-eastern policy at the head of which is usually the Armed Forces of Russian Federation, has provided numerous solid opportunities for Moscow to promote its interests in the region. Opposed to its rivals Russia has achieved the consolidation of its position and that is undisputed argument for the effectiveness of Kremlin's strategy.