COVID-19: Act now or risk 'unimaginable devastation' globally
Unless countries across the world act together now, the COVID-19 pandemic will cause "unimaginable devastation and suffering around the world", UN Secretary-General António Guterres said on Thursday at a virtual high-level meeting on financing for development.
Painting a picture of 60 million pushed into extreme poverty; famine of "historic proportions"; some 1.6 billion people left without livelihoods; and a loss of $8.5 trillion in global output – the sharpest contraction since the Great Depression of the 1930s – he called for a response with "unity and solidarity".
"We are asking for immediate, collective action in six critically important areas", Mr. Guterres said at the online event to leverage more funds for sustainable development.
Beginning with the global liquidity crisis, he said that this was where the health and economic crises meet; "a dangerous nexus that could prolong and deepen both", calling for extending Special Drawing Rights to supplement public spending reserves.
Noting that the economic fallout from the pandemic threatens a wave of defaults in developing countries, stymieing the effort to reach the 2030 SDGs, the UN chief's second call was for "durable solutions on debt, to create space for investments in recovery and the Sustainable Development Goals".
Next, he urged private creditors holding a growing share of developing countries' sovereign debt to find incentives to encourage more creditors to provide debt relief.
Mr. Guterres then drew attention to external funding, saying that aligning incentives in global financial systems with the SDGs would boost confidence "to relaunch investment in sustainable development".
Turning to illicit financial flow, such as tax evasion and money-laundering, which deprive developing countries of hundreds of billions of dollars annually, he said that "we must plug the leaks" by revising national systems and international frameworks.
The UN chief's final point was the overarching need to "recover better" from the ravages of the coronavirus pandemic.
Stay the development course
COVID-19 has exposed and is exacerbating deep inequalities and injustices that need to be tackled, including for women, who, with typically fewer savings and lower incomes, experience economic impacts worse than men.
"All our efforts must go towards building sustainable and resilient pathways that enable us not only to beat COVID-19, but to tackle the climate crisis, reduce inequality and eradicate poverty and hunger", underscored the UN chief.
He upheld that we must face these challenging and the corresponding dangers, with "all urgency, seriousness and responsibility".
"Getting through COVID-19 and recovering better will cost money. But the alternative will cost far more", concluded the Secretary-General. "This is a global crisis, and it's up to all of us to solve it".
New financial architecture
Even before COVID-19, financial constraints posed challenges for developing countries to meet the SDGs. Today, economic and financial shocks triggered by the coronavirus have left many struggling to respond to the pandemic and its social and economic consequences.
President of the General Assembly, Tijjani Muhammad-Bande, maintained that to achieve the SDGs by 2030, "we have to rethink our economic systems", requiring "leadership, political will and collaborative efforts among a wide variety of actors to safeguard the future for generations to come".
He highlighted the need to mobilize public, private and external financial resources, for both rapid recovery and for longer-term progress in achieving the 2030 development agenda.
Noting that many developing countries are financially ill-equipped to halt the spread of COVID-19 as well as its social and economic consequences, the Assembly president maintained that "concrete proposals and timely action" were needed to prevent them from "sliding into disorderly defaults".
"Now is the time to revise the international financial architecture", he said, arguing that plans must "not only address current liquidity shortages, but also provide durable solutions that create vital fiscal space for investments in sustainable development for countries in need".
Mr. Muhammad-Bande stressed that COVID -19 and its related economic and social fall-out cannot be addressed in a vacuum, but instead integrated into broader discussions on financing for sustainable development."The United Nations provides us with a forum to convene all actors and specialised policy communities to address these challenges", he reminded the meeting.
Our interconnected world
Prime Minister of Canada, Justin Trudeau, called the pandemic "a stark reminder" of how interconnected our world has become, spelling out that "to keep our citizens safe and healthy, we must defeat COVID-19 wherever it is found".
This requires a global, coordinated plan that will also facilitate global and domestic economies to bounce back.
Jobs and businesses in every country depend on "the health and stability of economies elsewhere" – all of which is hinged on the success of the global economy in weathering this storm, said the co-convener of the high-level summit.
"COVID-19 is an unprecedented challenge for our modern world, but it's also a unique opportunity to build a better future, to create a safe and prosperous world", he added.
'Wake-up call'
Sharing the gavel, Andrew Holness, Prime Minister of Jamaica, called the pandemic "a wake-up call" for the international community to reinvigorate a comprehensive system of global economic governance "that can cope with global disruptions while promoting inclusive development".
He said a big challenge for the international financial system, was to channel public and private credit flows, into productive, inclusive developmental capital flows:
"The work streams on global liquidity and financial stability as well as debt vulnerability, should inform our response to the financial dimensions of this crisis", endorsed the Jamaican Prime Minister.
Global response actions
• Safeguard development gains by expanding liquidity in the global economy and maintaining financial stability.
• Save lives and livelihoods of people worldwide by addressing debt vulnerabilities for developing countries.
• Create a space for private sector creditors to engage in timely solutions.
• Enhance external finance for inclusive growth and job creation.
• Prevent illicit financial flows by expanding fiscal space and fostering domestic resource mobilization.
• Align recovery policies with the Sustainable Development Goals (SDGs) to ensure a sustainable and inclusive recovery.
Have you decided to get a car? If you consider getting a used one, there are certain risks associated with the technical state, the way previous owners maintained a car, as well as honesty of a vendor you are dealing with. Therefore, the process of getting a used vehicle requires investigation and attention to detail from a future owner. We are going to provide you with some tips that will come in handy.
What to Begin With?
Every purchase should be started with a clear understanding of the amount of money you are ready to spend on a car. Based on this, you can now choose certain models of Ford or any other manufacturer. Some experts may recommend choosing cars of local producers because there will be no problems with servicing and ordering spare parts. Well, to a certain extent, this is true, however, depends on the manufacturer, model, and production year of a vehicle you choose.
So, after estimating the budget, you can take the following steps:
Open a locally popular website with ads of cars for sale and type the model you are looking for;
Check available options and select those meeting your expectations and budget;
Filter the cars that are located in the vicinity or at the distance you are ready to travel;
Contact a vendor and ask all the questions you have got;
If the responses are satisfying, go to see this car in real life.
These are basically all the steps. However, when it comes to discussions with a vendor, there are certain questions you should definitely ask. The first one is the VIN code. This is a unique ID number of every vehicle. By carrying out a VIN lookup, you will get a car report that will contain the most crucial information on the vehicle: number of sales, damages, accidents, servicing, etc. Based on all this information, you will be able to objectively evaluate the real technical state of a vehicle you are considering.
Besides, with the information on maintenance and servicing, you will get a clear understanding of how much money you will need to spend after the acquisition of this particular vehicle.
Final Tips
If you are inexperienced or clueless about cars, their maintenance, and repair works, it is better not to choose it on your own. For this purpose, it is possible to hire a professional service person who can become your adviser when you go to check on the car in real life. It will be cheaper to pay a person for recommendations and a professional point of view than being cheated by a dishonest vendor who will understand from the very first minute that you are not good at the matters of automobiles.
Therefore, in the market of used vehicles, there are plenty of proposals with a decent quality-to-price ratio. However, to find such a car, a future owner should carry out one's own investigation and analysis, as well as hire a third-party professional. Good luck with finding your perfect car!
Easy Tips to Start Writing Effective Research Papers
The article was prepared by Isabelle Foster, a professional journalist, essayist, and senior writer at PapersOwl, an online academic writing service and education portal. The author is passionate about psychology, philosophy, and literature. Her extensive experience and expertise allow helping students create more successful papers and improve their academic performance.
If you dreaded writing essays, literary review, and other academic papers in high school, chances are you're going to dread writing them in college, too. There always comes a time in every student's academic career when their professors assign them a dreary research paper that requires tons of time and mental effort. As a person who is not really into academic writing, you may start putting off the unpleasant activity until some other time. But the problem is that when this "other time" starts looming on the horizon, procrastinating students tend to find themselves even more reluctant to get down to writing assignments. If you've cognized yourself in this situation, you need to revamp your attitude towards writing assignments as soon as possible. College is not only about hanging out with friends and partying. First of all, it's about accumulating new knowledge and skills, which is impossible if you fail to overcome your fear of writing.
In today's article, we're going to share some useful tips that will help you write stronger and more effective research paper in a timely manner.
Get Focused
The majority of first-year student confess that the most difficult part of the writing process isn't actually writing, but concentrating on the assignment at hand. So, the first thing you want to do prior to picking the topic, brainstorming ideas, and outlining them is sit at your desk (or just get into your study space), start your laptop, and scan through the notes taken during the lectures. This will help you create a conducive study atmosphere and set your mind to writing.
Pick the Research Topic
Once you get focused, you may proceed to select a research topic to further develop in your paper. Ideally, you should choose a topic you're passionate about. But even if you're not into the subject, you can pick something that appeals to you or seems engaging, interesting, or challenging. It's also a good idea to discuss the chosen topic with your instructor. The odds are good your mentor will offer some sound ideas for your research paper or point you in the right direction.
Look for Sources
Writing a strong research paper is impossible without actually researching the topic. Therefore, you need to locate credible sources that may give you the overview of the issue and provide valuable insights into every aspect of the issue you're intending to investigate. The research process is arguably the most responsible and challenging stage during which you need to show patience, dedication, and perseverance. And you also should know where to start looking for credible, peer-reviewed academic sources for your paper.
Start simple. You want to look for sources using the standard Google or Yahoo! search engines. Once you familiarize yourself with a wide range of sources pertaining to your topic, you may narrow down your search and try Google Scholar. Thus, you'll manage to locate scientific publications that will help you explore your topic in depth. You can also benefit from using scholarly databases like EBSCO, PubMed, Index Copernicus, JSTOR, Scopus, and others.
Create an Outline
Though some experienced students can do without outlines when writing research papers, we highly recommend that you create one, especially when working on your first research papers. Don't aim for complex and elaborate outlines. Just jot down the main idea or statement around which your entire paper will be revolving. Then write down supporting ideas, details, and evidence. You can also create a mind map if you feel this may aid you in writing.
Write Introduction, Body, and Conclusion
Now that you have an outline and reputable sources to rely on, you can proceed to draft your paper.
Start off by presenting relevant background or context for what's going to be discussed in your research paper. Define terms and concepts for your audience if need be. Also, make sure to explain the focus of your research and its purpose in the thesis statement.
In the body, you want to elaborate on the points you've mentioned in your outline. You need to organically integrate your sources into discussion to prove your argument. Don't merely summarize what's been said in your sources. Evaluate, explain, and provide your own assessment of facts and evidence.
Wrap up your research paper with an effective conclusion paragraph, where you'll summarize and recap the main points without repeating yourself. A strong conclusion should be well-crafted, logical, and concise. Its main purpose is to give your research paper a sense of completion. Hence, it shouldn't contain any new information.
Hopefully, you'll manage to overcome your fear of academic writing and impress your instructor with a flawlessly written research papers.
COVID-19: The Great Reset -the First Policy Book on the COVID Crisis Globally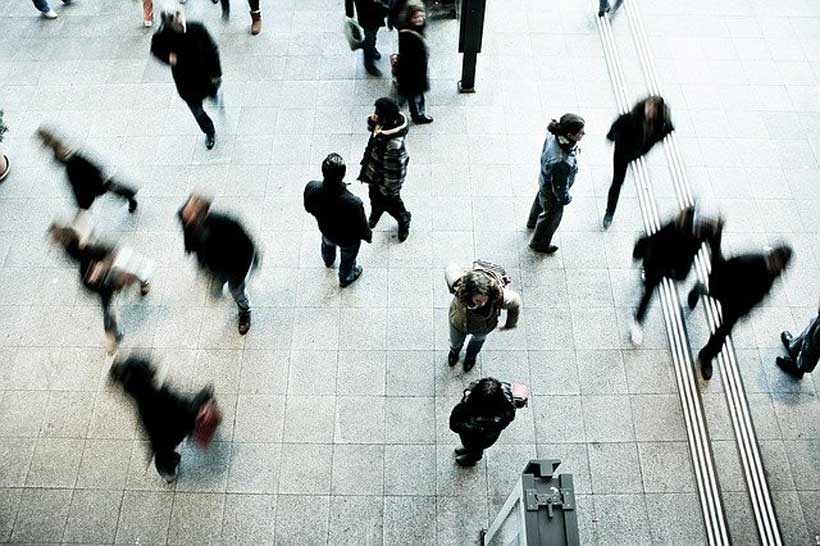 Since its entry on to the world stage, COVID-19 has disrupted global health systems, economies and societies. A new book by Klaus Schwab, Founder and Executive Chairman of the World Economic Forum, and Thierry Malleret, Founder of the Monthly Barometer, considers the far-reaching implications of the pandemic and argues the need for a "Great Reset" in every domain from policy-making to business.
"We are at a crossroads," the authors of COVID-19: The Great Reset argue. "One path will take us to a better world: more inclusive, more equitable and more respectful of Mother Nature. The other will take us to a world that resembles the one we just left behind – but worse and constantly dogged by nasty surprises. We must therefore get it right."
The book – part economic analysis, part public policy-oriented – is the first of its kind globally, appearing at the peak of the COVID crisis worldwide and at a time when a medical solution is still at least six months away. It includes theory and practical examples but is chiefly explanatory, containing many conjectures and ideas about what the post-pandemic world might and, perhaps, should look like.
The book offers a panoramic overview of the current situation. The first chapter assesses the impact of the pandemic on five macro categories: economic, societal, geopolitical, environmental and technological. The second chapter considers the effects in micro terms, on specific industries and companies. The third hypothesizes about the nature of the possible consequences at the individual level.
The book appears on Amazon this week in both e-book and print versions and will be made available worldwide. Its price is $4.99 / €4.99 / £3.99 / ₹ 399 / ¥599 / R$24,99 for the e-book, and $10.99 / €10.49 for the print version, making it globally accessible to a wide audience. Translations in German, French, Spanish, Japanese, Mandarin Chinese, and Korean are foreseen for late 2020.