UNIDO, Norway to help SMEs mitigate negative economic impact of COVID-19
The United Nations Industrial Development Organization (UNIDO) and the Norwegian Agency for Development Cooperation (Norad) have unveiled a large-scale new programmatic framework, the Global Market Access Programme (GMAP).
GMAP is a designed to respond to the main quality and compliance challenges that developing countries are facing when trying to access foreign markets and successfully export their products. Today, as the world faces the global COVID-19 pandemic, those challenges and difficulties are more critical than ever. Small and medium-sized enterprises (SMEs) need assistance to survive, adapt and continue their business operations in the new, even more challenging environment.
Thanks to Norad's support (GMAP will be funded to the tune of €9.5m) and building on UNIDO's long experience in providing trade-related technical assistance, the programme will help SMEs in developing countries become more resilient in view of the COVID19 emergency.
The programme will focus on supporting SMEs' resilience and access to global markets for key value chains, by taking an innovative three-fold systematic approach, aimed at:
Strengthening the technical competence and sustainability of quality infrastructure-related institutions;
Enhancing SMEs' compliance with international standards and technical regulations; and
Instilling and reinforcing a culture for quality.
The three countries selected, where this intervention will be implemented, are Ethiopia, Colombia and Myanmar, and, following a sequential approach, two other partner countries will be added.
UNIDO and Norad have been cooperating for over two decades through more than 30 projects in partner countries, providing specialized technical assistance in trade capacity building to developing countries and enhancing technical competence and sustainability of the Quality Infrastructure System (QIS).
How environmental policy can drive gender equality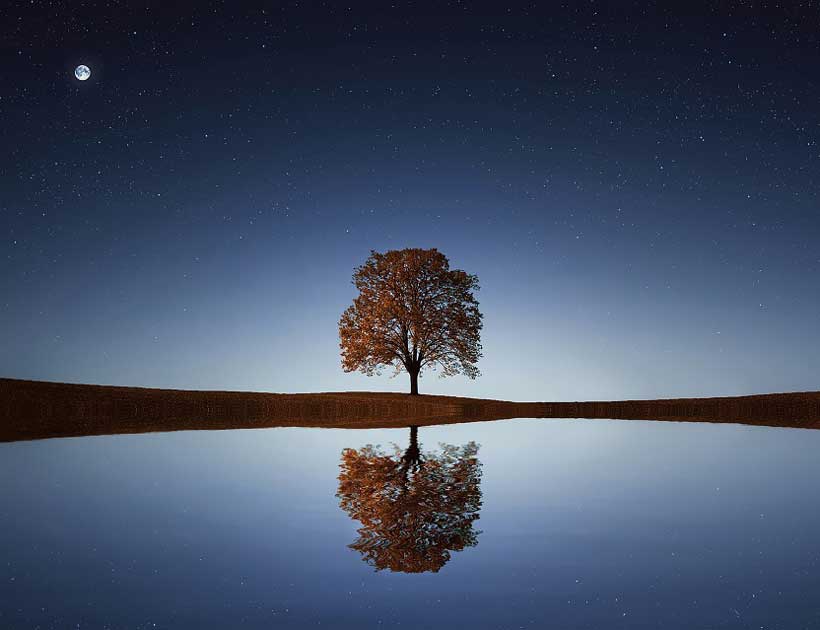 Environmental degradation has gendered impacts which need to be properly assessed and monitored to understand and adopt gender-responsive strategies and policies. While designing these, it is essential that measures targeting gender equality and women's empowerment are adequately formulated and mainstreamed.
To facilitate experience sharing and learning from good practices, on the 9th of September, the UNECE hosted a webinar on Gender Mainstreaming in Environmental Policies and Strategies. Ms. Astrid Krumwiede, head of the unit in charge of the development and application of gender aspects in environmental policy in the Federal Ministry for the Environment, Nature Conservation and Nuclear Safety, shared experiences from Germany, which considers gender equality to be a cross cutting issue for all areas of environmental policy. On the national level, the Ministry for the Environment has sought to integrate gender equality in various ways, such as through dialogues, meetings, guidelines, education and policies. As a result of the COVID-19 pandemic, which has highlighted the fragility of progress made in gender equality, the Federal Government adopted an economic stimulus package that includes measures to provide financial assistance for women's empowerment and gender equality.
Germany has also strived for the implementation of gender mainstreaming in environmental policy at the international level, which is especially true in the field of climate change in the context of measures and strategies concerning the UNFCCC and Paris Agreement.
Despite progress made, there are still some long-standing barriers to implementing gender mainstreaming. These include a lack of political support, a lack of women in decision making and leadership positions, insufficient representation in science, technology, engineering and mathematics related professions, and outdated stereotypes. Moving forward, capacity building and equality impact assessment trainings need to be gender responsive so that suitable incentives are provided which enable women to participate. Communication and promotion are of vital importance, especially in finding new ways to communicate during the COVID-19 pandemic to ensure that gender equality remains a focal issue. Incorporating an intersectional approach to gender equality in environmental policy is also essential, since ignoring this in policymaking can create a system that creates and reinforces different forms of discrimination.
Looking to the future, in the words of Ms. Astrid Krumwiede, "it is time for tailor made environmental policies which reflect different needs and requirements for different people".
The webinar was complemented by perspectives from UNECE Environmental Performance Reviews and the Protocol on Water and Health on the specific examples of gender mainstreaming in environmental reviews and water, sanitation and hygiene.
Business World Now Able to 'Walk the Talk' on Stakeholder Capitalism
The World Economic Forum today launched a set of metrics to measure stakeholder capitalism at the Sustainable Development Impact Summit. Calling on all companies to adopt the metrics to demonstrate their progress against environmental, social and governance (ESG) indicators Klaus Schwab, Founder and Executive Chairman of the World Economic Forum, said: 'With these metrics, the business world will finally be able to walk the talk on their commitment to ESG performance and the stakeholder capitalism principle."
The set of 21 core and 34 expanded metrics is presented in a new report published today by the Forum, Measuring Stakeholder Capitalism: Towards Common Metrics and Consistent Reporting of Sustainable Value Creation. The work is the culmination of a year of unprecedented collaboration between the world's four largest accounting firms – Deloitte, EY, KPMG and PwC – under the leadership of the World Economic Forum.
The initiative goes beyond the traditional remit of ESG and aligns its indicators with the SDGs by embracing metrics across four pillars: Principles of Governance, Planet, People and Prosperity. The Forum's International Business Council (IBC) sees this as not only good for society and the planet but also good for business. "It is proven that businesses that focus on all stakeholders and the planet over the long term do better," said Punit Renjen, Global Chief Executive Officer of Deloitte at the livestreamed session today.
The project deliberately selected existing metrics from among the plethora of overlapping ESG standards and frameworks that currently exist – the "alphabet soup" of standards, as the session moderator Gillian Tett of the Financial Times put it. 'We're not trying to replace anything out there. We're just trying to come up with a common set of metrics that companies can sign up to," said Carmine Di Sibio, EY Global Chairman and Chief Executive Officer. These metrics will allow stakeholders to understand a company's long-term value rather than the short-term view many current financial metrics show. "This is incredibly important for investors," Di Sibio said.
According to Bill Thomas, Global Chairman and Chief Executive Officer of KPMG International, companies also have a more direct self-interest in adopting the metrics. "One of the biggest reasons to do it is… [for] attracting and retaining the very best people today," he said. "They want to work for an organization that has a purpose beyond simply profits; they know that business has to play a role to build a better, more sustainable society."
The Forum's IBC sees this moment as an opportunity to take the lead in shaping the future development of non-financial reporting. "We're trying to influence the regulators, the standard-setters, the rating agencies around the world and say, 'these are the ones we truly believe as a business community are the right measures to start with.' We're not looking for perfection, we're looking for progress. And we'd like some consistency to demonstrate both that progress and that comparability," said Bob Moritz, Global Chairman of PwC.
He likened the IBC's aspiration to the process that led to the acceptance of global accounting standards, saying: "The generally accepted [indicators] and those that are practiced influence the rules, the regulations, and then we can cascade and scale those rules and regulations for more alignment, more consistency and better comparability on a worldwide basis."
At the session to launch the report, Brian Moynihan, Chairman and Chief Executive Officer of Bank of America, and Chair of the IBC, said the metrics go some way to answering the following questions: "How do you align capitalism with the goals of society and how do you measure that in a way that can consolidate all these measurement systems into one set of metrics that the Big Four accounting firms can endorse and help companies publish, so that people can judge whether they're making progress?"
Countries urged to act against COVID-19 'infodemic'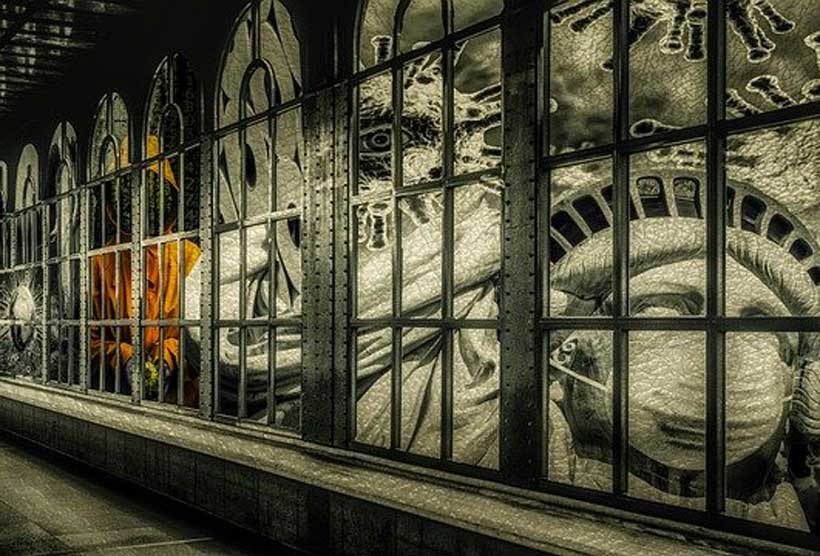 The UN and partners have urged countries to take urgent action to address what they have described as the "infodemic" that has surfaced in tandem with the COVID-19 pandemic, both in the real world and online.
The pandemic is the first in history in which technology and social media are being used to both inform people and keep them connected, but also to undermine global response to the crisis and jeopardize measures to contain the disease, they explained.
"Misinformation costs lives. Without the appropriate trust and correct information, diagnostic tests go unused, immunization campaigns (or campaigns to promote effective vaccines) will not meet their targets, and the virus will continue to thrive", the partners said in a statement issued on Wednesday.
"We call on Member States to develop and implement action plans to manage the infodemic by promoting the timely dissemination of accurate information, based on science and evidence, to all communities, and in particular high-risk groups; and preventing the spread, and combating, mis- and disinformation while respecting freedom of expression."
Authorities also were urged to empower communities to develop solutions and resilience against the infodemic.
Stakeholders such as the media and social media platforms were called on to collaborate with the UN system, and each other, "to further strengthen their actions to disseminate accurate information and prevent the spread of mis- and disinformation."
Communications emergency
The statement signed by the United Nations, eight of its entities, and the International Federation of the Red Cross (IFRC), followed a virtual meeting organized by the World Health Organization (WHO) on the sidelines of the UN General Assembly.
In a video message for the event, UN Secretary-General António Guterres underlined how the COVID-19 pandemic is also a communications emergency.
"As soon as the virus spread across the globe, inaccurate and even dangerous messages proliferated wildly over social media, leaving people confused, misled and ill-advised", he recalled.
"The antidote lies in making sure that science-backed facts and health guidance circulate even faster, and reach people wherever they access information."
Science, solutions, solidarity
Throughout the pandemic, the UN chief has highlighted the need to fight the tide of harmful health advice, hate speech and wild conspiracy theories that has surfaced alongside COVID-19.
In May, the UN launched the Verified initiative, encouraging people everywhere to serve as "digital first responders", who share trusted, accurate information on their social media platforms.
"Working with media partners, individuals, influencers and social media platforms, the content we spread promotes science, offers solutions and inspires solidarity," he said.
As Mr. Guterres told the meeting, fighting misinformation will be critical as the UN and partners work to build public confidence in the safety and efficacy of any COVID-19 vaccines being developed.
Catching up on routine vaccinations
That message was echoed later on Wednesday at another WHO virtual meeting to galvanize governments and humanitarians to safeguard immunization campaigns during the pandemic, and to ensure infrastructure is in place for the future equitable distribution of COVID-19 vaccines.
Although the UN estimates some 80 million children worldwide have not received routine immunizations due to the pandemic, services are resuming with the goal of "catching up to build better", according to Kate O'Brien, Director of WHO's Department of Immunization, Vaccines and Biologicals.
She said partners are also working "closer than ever", and with greater integration; principles that will be applicable for the future delivery of any COVID-19 vaccines.
"Our goal is to ensure fair and equitable access to vaccines against COVID-19 for all countries, harnessing the partnerships to work together to bring safe and effective and affordable vaccines…and do it because nobody is safe until everybody is safe", said Ms. O'Brien.
A 'global insurance policy'
WHO along with Gavi, the Vaccine Alliance, and the Coalition for Epidemic Preparedness Innovations (CEPI) spearhead a global initiative that has pledged to put COVID-19 vaccines in the hands of anyone, anywhere who needs them.
GAVI chief Dr. Seth Berkley described the COVAX Global Vaccines Facility as a "global insurance policy", committed to ensuring no one is left behind. The goal is to produce two billion vaccine doses by the end of 2021.
Dr. Berkley reported that more than 160 countries either have committed to the Facility, or are eligible to receive vaccines, with others expected to join this week.
"Gavi right now helps vaccinate half the world's children. But the global delivery of COVID vaccines will be the single largest and most rapid deployment the world has ever seen", he said.
"Also, with the levels of rumours and false information, we will need to work with communities everywhere to provide accurate information."
The COVAX Facility is part of the Access to COVID-19 Tools (ACT) Accelerator which aims to speed up the development and production of tests, medicines and vaccines that will be available to all countries.
The ACT Accelerator was launched in April and has so far received around $2.7 billion. The UN Secretary-General recently appealed for a "quantum leap in funding" to meet the $35 billion still needed.