Transforming the energy system—a post-COVID-19 win-win for people and planet
As large parts of the world hunker down and social distance to slow the spread of the coronavirus pandemic, more and more research is being released and studied suggesting that we can build back better to create a healthy, resilient, prosperous, just, and decarbonized world after the current crisis dies down.
Employment opportunities are a key consideration in planning for low-carbon economic growth. The widespread adoption of renewable energy technologies creates employment opportunities up and down the supply chain. Worldwide, the sector employed 11 million people at the end of 2018, according to the International Renewable Energy Agency (IRENA).
Advancing a renewable-based energy transformation, it says, is an opportunity to meet international climate goals while boosting economic growth, creating millions of jobs, and improving human welfare.
"Post COVID-19 fiscal stimulus packages provide an opportunity for initiating a transformational and green recovery with the creation of green jobs," says United Nations Environment Programme (UNEP) energy and climate expert Mark Radka.
The IRENA study, Renewable Energy and Jobs – Annual Review 2019, finds that transforming the energy system could boost cumulative global Gross Domestic Product gains above business-as-usual by US$ 98 trillion between now and 2050. It would nearly quadruple renewable energy jobs to 42 million, expand employment in energy efficiency to 21 million, and add 15 million in system flexibility.
While leading markets like China, the United States and the European Union hosted the greatest concentration of jobs in renewables, other Asian countries have emerged as exporters of solar photovoltaic (PV) panels, the report notes.
Employment remains concentrated in a handful of countries—with Brazil, China, India, the United States, and members of the European Union in the lead—but the increasingly diverse geographic footprint of energy-generation capacities and, to a lesser degree, assembly and manufacturing plants, has created jobs in a rising number of countries.
Solar photovoltaic—the top employer
Solar PV remained the top employer among renewable energy technologies in 2018, accounting for a third of the sector's workflow. Asia hosted over 3 million PV jobs, or nearly nine-tenths of the global total.
Rising output pushed biofuel jobs up 6 per cent to 2.1 million. Brazil, Colombia, and Southeast Asia have labour-intensive supply chains, whereas operations in the United States and the European Union are far more mechanized.
Employment in wind power supports 1.2 million jobs. Onshore projects predominate, but the offshore segment is gaining traction and could build on expertise and infrastructure in the offshore oil and gas sector.
Hydropower has the largest installed capacity of all renewables but is now expanding slowly. The sector employs 2.1 million people directly, three-quarters of whom are in operations and maintenance.
Off-grid renewables—along with expanding electricity access—have contributed to job creation across Africa and Asia.
What determines employment growth in renewables?
Several factors shape how and where employment is generated along the renewable energy supply chain. These include governmental policies; the diversification of supply chains; trade patterns; and industry reorganization and consolidation trends. Aside from these factors, labour productivity grows in importance over time.
Quality and inclusion
As important as it is to shed light on the quantity of jobs created in renewable energy, job quality is a critical aspect.
A well-paying job that requires well-honed skills and is performed in a safe, rewarding workplace is a greater multiplier of socioeconomic benefits than one that pays little, carries few benefits, or is temporary.
Employment also needs to be inclusive, providing opportunities for people with different talents and skills, and ensuring that no population group, such as women, is systematically excluded.
Widening the talent pool
The global shift to renewables demands a growing array of skills—technical, business, administrative, economic and legal, among others. Widening the talent pool is thus a pragmatic reason for boosting the participation of women in renewable energy.
The report found that because of its multidisciplinary dimension, the renewable energy field appeals to women in ways that the fossil fuel industry does not. Women currently represent 32 per cent of the renewable energy workforce, substantially higher than the 22 per cent average reported for the global oil and gas industry.
Overcoming gender gaps in electricity access advances several Sustainable Development Goals. Access to clean, affordable, renewable energy also lowers barriers to women's market employment (IEA, IRENA, UNSD, WB, WHO, 2019).
"Renewable energy provides an opportunity for `building back better', creating green jobs, facilitating the transition to carbon neutral economies, and protecting ourselves from future global threats, including pandemics," says UNEP climate change expert Niklas Hagelberg. "Humanity depends on action now for a resilient and sustainable future."
Covid crisis deepens energy efficiency slowdown, intensifying need for urgent action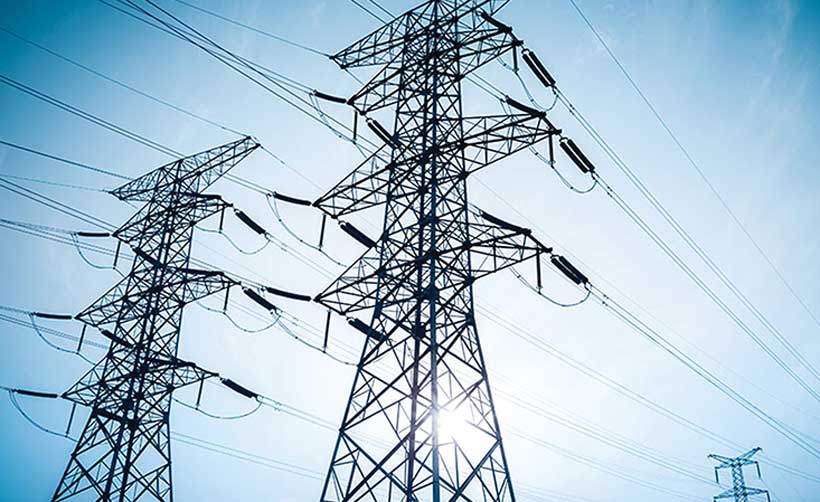 The already sluggish pace of global progress on energy efficiency is set to slow further this year as a result of the economic impacts of the Covid-19 crisis, deepening the challenge of reaching international energy and climate goals and making stronger government action critical, according to a new report by the International Energy Agency.
Global primary energy intensity – a key indicator of how efficiently the world's economic activity uses energy – is expected to improve by less than 1% this year, the weakest rate since 2010, according to Energy Efficiency 2020, the latest edition the IEA's annual update on efficiency trends. This is well below the level of progress needed to achieve the world's shared goals for addressing climate change, reducing air pollution and increasing access to energy.
The disappointing trends are being exacerbated by a plunge in investments in energy-efficient buildings, equipment and vehicles amid the economic crisis triggered by the pandemic, the report finds. Purchases of new cars, which are more efficient than older models, have slowed, while construction of new, more efficient homes and other buildings is also expected to decelerate. In industry and commercial buildings, lower energy prices have extended payback periods for key efficiency measures by as much as 40%, reducing their attractiveness compared with other investments. Overall, investment in energy efficiency worldwide is on course to fall by 9% in 2020.
"Together with renewables, energy efficiency is one of the mainstays of global efforts to reach energy and climate goals. While our recent analysis shows encouraging momentum for renewables, I'm very concerned that improvements in global energy efficiency are now at their slowest rate in a decade," said Dr Fatih Birol, the Executive Director of the IEA. "For governments that are serious about boosting energy efficiency, the litmus test will be the amount of resources they devote to it in their economic recovery packages, where efficiency measures can help drive economic growth and job creation."
Improvements in energy efficiency can contribute around half of the reduction in energy-related greenhouse gas emissions that is required over the next two decades to put the world on a path to meeting international energy and climate goals, according to IEA analysis. But short-term trends resulting from the Covid-19 crisis are slowing improvements in the energy intensity of the global economy, meaning that every unit of economic output uses more energy than it would do otherwise. This is mainly because energy-intensive industries, such as metals manufacturing and chemicals, appear to have been less severely affected by the crisis than other, less intensive parts of the economy.
The stimulus packages governments are introducing as part of their economic recovery plans will heavily influence future efficiency trends. They have the potential to drive investments and structural changes that can reduce energy intensity across all sectors of the economy. More than 60% of the funding for energy efficiency-related measures in stimulus packages announced by governments to date has focused on either the buildings sector or on accelerating the shift to electric vehicles, including new vehicle charging infrastructure.
Many opportunities remain untapped, however, with IEA tracking revealing a spending imbalance across sectors. No announcements have been made to increase the penetration of super-efficient appliances, while spending on vehicle efficiency beyond electric vehicles is minimal to date. The planned spending is also imbalanced on a regional basis, with announcements from European countries dwarfing those from other parts of the world. Announced spending in Europe accounts for 86% of global public stimulus announcements for efficiency, with the remaining 14% split between the Asia-Pacific region and North America.
"We welcome plans by governments to boost spending on energy efficiency in response to the economic crisis, but what we have seen so far is uneven and far from enough," said Dr Birol. "Energy efficiency should be at the top of to-do lists for governments pursuing a sustainable recovery – it is a jobs machine, it gets economic activity going, it saves consumers money, it modernises vital infrastructure and it reduces emissions. There's no excuse not to put far more resources behind it."
Spending on efficiency-related stimulus measures announced by governments worldwide to date is set to generate almost 2 million full-time jobs between 2021 and 2023, according to IEA analysis, mostly in the buildings sector and mainly in Europe. However, the IEA's Sustainable Recovery Plan suggests further recovery efforts related to energy efficiency could create another 4 million jobs globally through enhanced public and private sector investment in buildings, transport and industry.
Urgent Action Needed for the Energy Transition in Heating and Cooling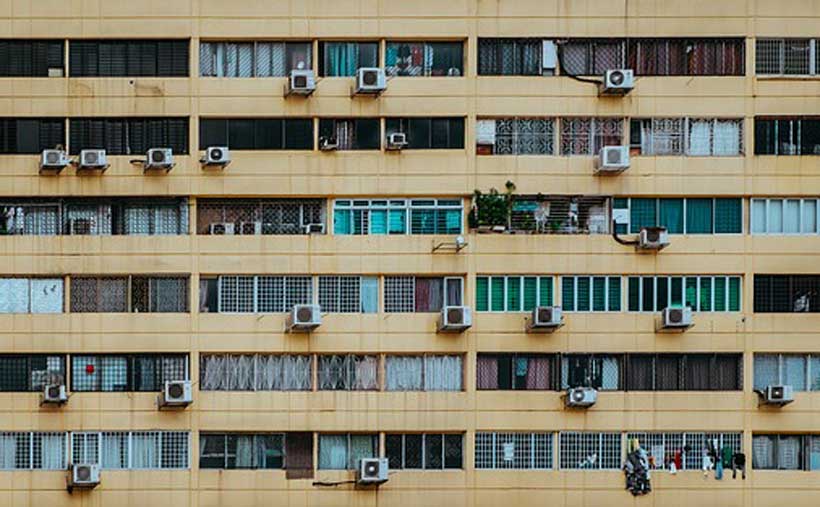 The transition to cleaner, more sustainable heating and cooling solutions can attract investment, create millions of new jobs and help to drive a durable economic recovery in the wake of the global COVID-19 crisis, says a new study by leading energy organisations.
The joint report by the International Renewable Energy Agency (IRENA), the International Energy Agency (IEA) and the Renewable Energy Network for the 21st Century (REN21), highlights the benefits, identifies investment barriers, as well as the policies to drive faster uptake of renewable heating and cooling worldwide. Renewable Energy Policies in a Time of Transition: Heating and Cooling describes five possible transformation pathways, encompassing renewables-based electrification, renewable gases, sustainable biomass, and direct uses of solar thermal and geothermal heat.
"Energy efficient heating and cooling based on renewable sources has emerged as an urgent priority for countries striving to meet climate commitments under the Paris Agreement and to build resilient, sustainable economies," said IRENA Director-General, Francesco La Camera.
"The transition to cleaner, more efficient and sustainable heating and cooling solutions can attract investments, create millions of new jobs and help to drive a durable economic recovery in the wake of the global COVID-19 crisis. It will make much needed heating and cooling services available to everyone, including to remote islands and least-developed countries of Africa and Asia."
Heating and cooling demand accounts for around half of global final energy consumption, mostly for industrial processes, followed by residential and agricultural applications. Most of this energy now comes either from fossil fuels or inefficient, unsustainable uses of biomass. Heating and cooling, consequently, is a major source of air pollution and accounts for over 40 per cent of global energy-related carbon dioxide (CO2) emissions. At the same time, around 2.8 billion people currently rely on wood fuel, charcoal, animal dung and other inefficient and polluting fuels for cooking.
The demand for heating and cooling is set to keep growing. Cooling demand has already tripled globally since 1990, and as climate change increases the number and severity of heat waves, so does the urgency for supplying air conditioning and refrigeration to billions of people.
Policy makers have so far given limited attention to the heating and cooling transition. By the end of 2019, only 49 countries – mostly within the European Union – had national targets for renewable heating and cooling, in contrast with 166 having targets for renewable power generation. To decarbonise the energy used for heating and cooling, aggressive and comprehensive policy packages that phase out the use of fossil fuels and prioritise renewable energy and efficiency are even more urgent amid the COVID-19 pandemic, which has cut demand for renewables-based heating and cooling services, including in households and small businesses. The health and economic crisis has also worsened conditions for energy access in many developing countries.
Transitioning to renewable sources will help to increase access to clean, affordable and reliable heating and cooling services, even on remote islands and in some of the least-developed countries of Africa and Asia. At the same time, renewable heating and cooling can create new jobs, stimulate local economies, and improve people's livelihoods, while strengthening countries' energy security and independence, the report notes.
Read the full report
Securing Africa's Energy Future in the Wake of Covid-19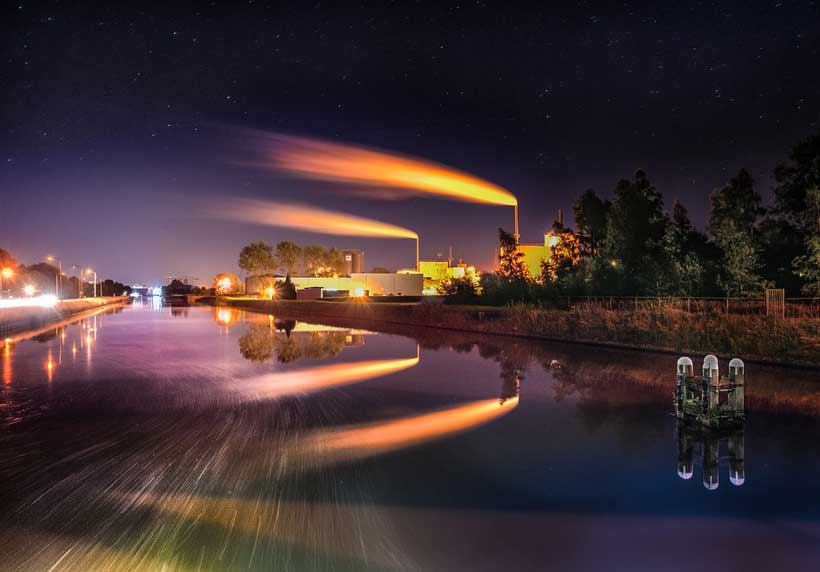 African ministers from countries making up 70% of Africa's total primary energy supply, nearly 70% of its GDP and more than half of the continent's entire population met with global energy leaders via videoconference on 24 November 2020.
A revitalised energy sector is key to Africa's economic transformation. Participants agreed on the urgent need to enhance actions to ensure sustainable economic recovery and significantly scale up energy investments in Africa over the next three years in the wake of Covid-19.
Discussions highlighted implementation priorities and innovations key to enabling Africa's energy sector to power regional economic growth over the three-year period (2020-2023) that coincides with end of the first 10-year Action Plan of the AU Agenda 2063. Africa's pace of progress towards the realisation of the transformative Agenda 2063 continental vision will be determined by the degree to which it successfully recovers from the evolving impacts of the 2020 global health and socioeconomic crisis. African countries must engage in robust, innovative actions to strengthen energy security, scale up infrastructure investment, and promote the growth of the green economy, making use of all available opportunities to continually accelerate Africa's clean energy transitions. These interventions can be bolstered by enhanced rates of internal trade in Africa, including in the energy sector, through a speedy implementation of the African Continental Free Trade Area.
Ensuring Sustainable Recovery – Participants noted that achievement of full access to modern energy by 2030 is achievable but will require stable, consistent policies and strong political will. They stressed the need for all global stakeholders to maintain focus on collective action, and also update plans to step up the pace of universal access to electricity and modern cooking in Africa. African governments and other partners must continue to work together to ensure progress towards achievement of SDG7. It was acknowledged that the momentum behind existing policy and investment plans was insufficient to meet the modern energy needs of Africa's population. It was noted with concern that the initial Covid-19 crisis impact in 2020 had already severely affected recent progress on universal energy access.
Financing and Investment – Participants underscored that Africa is facing major challenges in obtaining the required finance and new investments to meet its immense structural transformation needs. Challenges include reduced financing flows, a lack of fiscal space, a slowdown in new investments in the energy sector and significant increases in the cost of borrowing. Oil and gas producers in Africa have been hit very hard throughout 2020, and many new ones have seen their hope for energy sector transformation dashed by the global economic slowdown this year. Local currencies have weakened against hard currencies and this is translating to higher debt burden. The already weak financial position of many African power utilities has been worsened by declining demand due to the pandemic and a high default rate. This situation is further exacerbated by weakened currencies.
Key conclusions – Participants stressed the following top recommendations going forward:
Partnership for a green and just transition is an essential priority to boost sustainable economic recovery in Africa and ensure progress towards universal access to clean energy, whilst ensuring that no one is left behind. In that context, the need to involve more women and youth throughout the value chain of energy projects was also emphasised.
Support for energy sector institutions and particularly power utilities, which are the fulcrum of the sector, is critical against the financial shocks imposed by the Covid-19 pandemic. Predictable policy environments with innovative market regulations help to attract new investment.
An integrated approach embracing grid, mini-grid and off-grid solutions is required to sustain the momentum for increasing access. In light of the Covid-19 crisis, supportive policies to ensure the sustainability of mini-grid providers need to be replicated across the continent.
Despite the challenges imposed by Covid-19, governments must avoid the temptation to slow down the pace of energy access and provide the right incentives for the private sector to play a part in the recovery process, leveraging on the productive sector and innovative business models and digitalisation.
Enhanced multilateral, regional and international cooperation can play an important role in addressing financing and investmentchallenges in the post Covid-19 era.
Stronger regional integration of electricity markets and infrastructure is a crucial factor in achieving a just energy transition as well as building secure, flexible and reliable power supply in Africa.
The African Continental Free Trade Area (AfCFTA) opens the door to a new era of increased interconnectedness. Continental energy infrastructure programs like PIDA should play significant role to support AfCFTA.
A strong focus on improving power infrastructure, within and across borders, building up regulation and capacity to support Africa's power pools and further enable regional electricity markets could all play an instrumental role in improving the financing and investment climate on the continent.
AUC, IEA and partners should consider forming a Taskforce on climate financing solutions for the African energy community that could present its recommendations at the COP 26 in 2021.
The outcomes of this Ministerial Forum will be shared with African Union and IEA member state leaders, as well as the leaders of international financial institutions and other global decision-makers, business leaders and key stakeholders. In addition, these outcomes will help guide future activities linked to enhancing the strong AUC-IEA partnership and inform the IEA's continued deepening of its engagement with key decision-makers from governments, the private sector, investors and other leading regional institutions across the continent.
As the co-chairs of this event, we would like to thank all participants for their active engagement and constructive contributions.
Signed,
Amani Abou-Zeid, Commissioner for Infrastructure and Energy, African Union
Fatih Birol, Executive Director, IEA
Gwede Mantashe, Minister of Mineral Resources and Energy, South Africa