Serbian Economy Shrinks as Country Responds to COVID-19
Serbia is expected to face 2.5 percent contraction of its economy in 2020 providing containment measures introduced to fight COVID 19 are lifted by end-June, according to the World Bank's latest Regular Economic Report (RER).
The report uses two scenarios in the face of high uncertainty brought on by the pandemic.
The baseline scenario assumes that the COVID-19 pandemic begins to slow soon enough, so that containment measures can be lifted by the end of June and a gradual recovery can begin in the second half of 2020. The downside scenario assumes the outbreak lingers and containment measures can only be lifted at end of August, with a recovery of economic activity only in final quarter of 2020. In this case Serbian economy will shrink by 5.3 percent. Both projections are calculated based on the data available on April 15, 2020.
"Serbian government reacted swiftly to economic challenges induced by COVID 19 crisis with the 5.2 billon Euros program", says Stephen Ndegwa, World Bank Country Manager in Serbia. "The program addresses employment, small and medium businesses, and liquidity concerns. Country's economy will bounce back in 2020 if this ambitious program is fully implemented and coupled with addressing long-pending structural reforms. "
Regional growth in the Western Balkans is forecast to be between -3 and -5.6 percent, according to RER.
"The magnitude of the recession depends on the duration of the pandemic in Europe. While the economic impact of the ongoing pandemic in the region is difficult to forecast, there is little doubt that this pandemic is wreaking havoc on lives around the region – taxing health care systems, paralyzing economic activity, and undermining the wellbeing of people," says Linda Van Gelder, World Bank Country Director for the Western Balkans.
"Over the medium-term, growth is expected to rebound strongly in the region, as economic activity gradually returns to normal, but this also depends on the length and intensity of the current crisis, as well as what steps policymakers take to address this pandemic."
The recession in all Western Balkan countries will be driven by a significant drop in both domestic and foreign demand during the pandemic. Travel restrictions and social distancing measures have a particularly protracted impact on tourism and services, the latter accounting for around 50 percent of total employment in five countries in the region and 75 percent in Montenegro. Supply-side disruptions and lower demand further affect many manufacturing sectors, while liquidity constraints and acute uncertainty stifle investment.
The main risk for the Western Balkans is that a prolonged pandemic, as well as a deeper recession in the European Union, could make the unfolding economic crisis difficult to handle.
According to the report, quick, bold, and carefully designed mitigation measures can limit the social and economic impact of this crisis. Governments in all six countries have announced fiscal and social measures to support households and businesses during the emergency—ranging from 1 percent to 6.7 percent of GDP. Countries that entered the crisis with larger fiscal and external buffers have more space to finance larger support programs.
The announced short-term measures are necessary and aligned with the policy responses of EU countries. However, more people in the Western Balkans rely on self-employment, part-time work, and incomes from informal activities. These groups are vulnerable to the crisis but difficult to support through conventional measures.
According to the report, additional support – fine-tuned to the local context – may be necessary to support all vulnerable groups in the region. Several Western Balkan countries, for example, announced an expansion of the coverage of existing social transfer programs to support self-employed families and more vulnerable people. Given the uncertain length of this crisis, policymakers everywhere face the same policy dilemma: using all available fiscal space to mitigate the immediate impact can backfire if the crisis endures. Policy responses should therefore be calibrated to mitigate the immediate effects, adjust to new realities that may emerge, and to leave space to prepare the economy for a recovery.
The report focuses on the macroeconomic impact of COVID-19 in the Western Balkan countries, setting the stage for additional analysis. A series of Regular Economic Report notes, looking at the impact on specific economic areas, social sectors, and on poverty and income distribution in the region, will be be published in a follow-up e-launch in May.
Building a green economy, brick by brick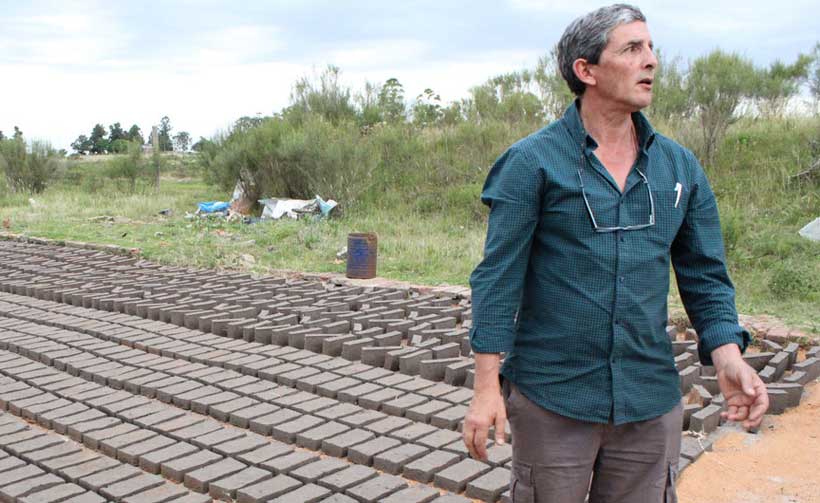 In Uruguay, thousands of families earn a precarious livelihood making bricks, using traditional methods that are often inefficient and harmful to the environment. A UN project, in collaboration with the Uruguayan government, aims to make the industry less polluting, whilst preserving jobs for the many artisans who depend on it.
Land, fire and water
When Eduardo Romero was 40 years old, he was fired from his job as a bricklayer. It was 1992, in the city of Durazno, Uruguay. With his few belongings on his shoulder, Eduardo headed for the north of the country and stopped only when he found work. It was in the city of Tranqueras, and his new source of income came from land, fire and water: Eduardo started making bricks.
Today, five jobs, two ventures, three children and 28 years later, Mr. Romero is still linked to this insecure industry, which is both an easy source of employment for those who need it most, but where people work without social security or insurance, and with their labour rights continuously violated. "It is a precarious sector," says Mr. Romero. "We are always on the edge of town, wearing dirty clothes."
Reliable statistics on the industry are hard to come by, but estimates suggest that there are some 14,000 families working in 3,500 production units across the country. The informal nature of the work makes for high turnover.
Changing traditions
On top of the pressure on individual workers, the industry has a negative impact on the environment; emissions are high and some brickmakers, lacking other sources of fuel, burn protected species of trees.
During the brickmaking season, which lasts from September to April, an artisanal producer can make an average of about 30,000 bricks per month; the entire sector in Uruguay yields enough bricks every year to build at least 1,500 new houses, plus hundreds of businesses, kilns, factories, and more.
Eduardo is one of a growing number of artisanal producers who are changing the way they make bricks and, in the process, helping the entire country enjoy a cleaner environment. But in a sector like this, changing traditions is difficult.
Turning mud and garbage into solid foundations
Making bricks the traditional way, is an art that requires several stages. First the elements are obtained to make the raw material: water, soil, clay, sand, and organic matter such as horse dung.
This material is mixed and put into moulds, then laid out to dry for three days. Then they are baked in an oven, with firewood serving as the main fuel, for between two and seven days, and allowed to cool. Four days later they are ready for sale.
At each stage of the process, there are abundant occupational hazards and environmental impacts.
'Far behind in technological terms'
In addition, this method is far more inefficient than modern, mechanized techniques: according to the government, factories can churn out bricks almost seven times faster than an artisanal producer.
"The artisanal brick industry is far behind in technological terms," says Pablo Montes, who works for the Uruguayan government, and is also national coordinator of PAGE Uruguay (Partnership for Action on the Green Economy), a project involving the UN and the Uruguayan Government.
He explains that there are significant obstacles to artisans moving to newer techniques: it has fewer job opportunities; it also requires certification that most artisans don't have, whether for the expense, or because many have not finished primary school and can barely read or write.
That's why PAGE is looking to support the artisanal industry, helping workers to enjoy greater rights and higher incomes, and cutting pollution during the production process.
PAGE staff talked to brickmakers from all over the country, looking for improvements at every stage of the production process, and brought in consultants from other countries – such as Colombia, which has already undergone its own transformation – to give workshops on how to make better bricks.
By doing so, PAGE is helping to move Uruguay closer to the twin goals of a greener and more prosperous economy. The project is still in progress, and is developing even better methods and training more brickmakers.
Artisanal, safer, greener
"Transforming the industry will allow these ventures to be successful," says Mr. Romero. Still, he has no illusions that such a change will be easy to achieve.
"In this profession, there are men and women who have made an honest living for decades or for their whole lives," he explains. Artisanal brickmaking is a way of life, a tradition. Countless homes and businesses in every part of Uruguay have been built with bricks made by the hands of anonymous laborers. They have invested their lives in the profession, and they are proud of what they have created.
"That is what we are trying to defend," says Mr. Romero. Even as he changes his own way of working, with guidance from PAGE, he realizes that not everyone will be so quick to adapt. Some may be sceptical of outsiders who come to teach them a skill they've practiced for many years.
Pablo Montes of PAGE is optimistic that brickmakers will be won over by the benefits that the new ways of working offer them. "We want to keep the industry artisanal, while making it safer and greener," he says. "We can have both."
Beirut blast: Here's how you can help the UN aid Lebanon's recovery
After a devasting blast ripped through Beirut Port in Lebanon on Tuesday, wounding thousands and rendering hundreds of thousands homeless, the UN moved rapidly to step up its relief effort.
The comprehensive network of specialist UN agencies are working together to help the people of the Lebanese capital get back on their feet, but if you are wondering what you can do to help, we've put together this list of what they are doing, and where you can donate, to ensure that any aid you can give, reaches the people most in need.
This Friday and into the weekend, the UN continues to mobilize emergency assistance, including relief items such as temporary shelters. for approximately 300,000 displaced people.
The horrific blast has brought into sharp focus the need for the international community to step up and help Lebanon and its people at their time of greatest crisis, suffering the impact of economic collapse, political turmoil and uncertainty, rising infection rates from COVID-19, and the terrible destruction wrought by Tuesday's explosion.
UN Humanitarian Affairs office, OCHA
The blast ripped through "a country already facing civil unrest, economic hardship, the coronavirus outbreak, and a heavy burden from the Syrian refugee crisis", the UN Humanitarian Coordinator, Mark Lowcock, pointed out on Friday.
As more supplies are arriving each day to support operations, OCHA has released $6 million from the Central Emergency Response Fund (CERF) to fund trauma care, support to hospitals, repair damaged homes and provide logistical support.
Meanwhile, within 36 hours of the blast, the UN Resident and Humanitarian Coordinator for Lebanon, Najat Rochdi, had released $9 million from the Lebanon Humanitarian Fund to address primary health needs and provide food assistance to the most vulnerable.
Funds given to UN and partners 'will go directly to the people'
In a specially recorded audio message for UN News, Ms. Rochdi gave an assurance that all funds that members of the public around the world feel moved to donate to the UN, and its NGO partners, "will go directly to the people who suffered from this horrendous blast'.
Any donation that can be provided "will help alleviate the immediate suffering and support the Lebanese people as they start the process of rebuilding", said Mr. Lowcock.
WFP: Feeding people
Amid concerns that the explosion will worsen an already grim food security situation that has coincided with a profound financial crisis and the COVID-19 pandemic, the World Food Programme (WFP) said it is in "close" discussions with Lebanese authorities to coordinate its emergency food response.
As the country works to rebuild Beirut Port, WFP announced on Friday that it would help boost food security across the country by importing wheat, flour and grain as huge cereal silos were destroyed in the epicentre of the blast.
Already providing cash and food programmes in Lebanon, WFP will also help with logistical and supply chain expertise and any donation you can spare would be greatly appreciated.
WHO: Working with health partners
The day after the massive blast, the World Health Organization (WHO) sent 20 tonnes of health supplies to cover 1,000 trauma and 1,000 surgical interventions for those injured in the explosion.
"We are working closely with national health authorities, health partners and hospitals treating the wounded, to identify additional needs and ensure immediate support," said WHO Representative in Lebanon, Dr Iman Shankiti.
And on Friday afternoon WHO chief Tedros Adhanom Ghebreyesus released $2.2M from the Contingency Fund for Emergencies (CFE) to support the immediate response while ensuring the continuity of addressing the COVID-19 pandemic. Click here to support the UN agency's work in dealing with the on-going outbreaks in countries dealing with multiple disasters like Lebanon.
UNHCR: Needing shelter
As they rush to support the Government-led response, "shelter, health and protection" are the top priorities for the Office of the UN High Commissioner for Refugees (UNHCR), spokesperson Charlie Yaxley told reporters on Friday.
"The need for shelter is massive", he said, adding that the explosion may have also impacted refugees living in Beirut.
As UNHCR continues to respond to the COVID-19 crisis, it is also working to decrease the pressure on overwhelmed hospitals and allow more patients to be treated promptly. Any contribution you can make will be used to help achieve this.
IOM: Missing refugees
While the impacts of the explosion on Lebanon's estimated 400,000 labour migrants and approximately 1.5 million refugees are yet to be seen, those already living in precarious situations will certainly be at greater risk, according to the International Organization for Migration (IOM).
The UN migration agency is working alongside UN partners to conduct a rapid assessment to further understand the magnitude of the damage and the specific needs of the most vulnerable people – including Lebanese citizens, migrants and refugees.
"Now more than ever we must guarantee the health, safety and security of Lebanon's most vulnerable people", said IOM Director General António Vitorino, stressing the need to incorporate the needs of migrants and refugees in broader emergency response plans. Click here to donate to IOM's general relief efforts.
UNICEF: No water, COVID surges
Against the backdrop of massive damage to homes, and COVID-19 cases spiking to a record 255 infections registered on Thursday, the UN Children's Fund (UNICEF) cited latest available figures on Friday estimating that up to 100,000 children might be homeless, or living without water or electricity.
"The needs are immediate, and they are huge", UNICEF spokesperson Marixie Mercado told journalist in Geneva on Friday, appealing for an initial $8.25 million for the emergency response.
Among other things, UNICEF is working to replace PPE and other medical products lost in the blast while procuring critical health supplies; distribute water; reunite children separated from their families, and provide them with psychosocial support.
Emergency cash assistance is needed and damaged health care facilities and schools require rehabilitation, please consider donating here.
UN human rights office highlights 'calls for accountability'
With large swathes of the city unfit to live in, the country's principle port all but destroyed and the health system on its knees, the Office of the High Commissioner of Human Rights (OHCHR) called the situation "dire".
"Victims' calls for accountability must be heard, including through undertaking an impartial, independent, thorough and transparent investigation into the explosion", OHCHR Spokesperson Rupert Colville said, calling for "a swift international response and sustained engagement", to prevent many more lives from being lost.
Click here to assist the UN human rights agency protect the rights of the poorest and most vulnerable.
UN staff: A family matter
UN staff across the world have also stood shoulder-to-shoulder in solidarity with their Lebanese colleagues.
The UN Staff Unions in New York, Nairobi and Vienna, as well as the Staff Associations of the Economic Commission for Latin America and the Caribbean (ECLAC), the Economic and Social Commission for Asia and the Pacific (ESCAP), and the Economic Commission for Africa (ECA), have raised $32,000 in funds so far from workers, to support the Economic and Social Commission for Western Asia (ESCWA) and UNIFIL (the United Nations Interim Force in Lebanon), both headquartered in Beirut.
Click here to donate to the Go Fund Me page set up by UN Staff Unions and Associations.
Landmark Agreement Unites Parties in Boosting Commercial Space Operations in California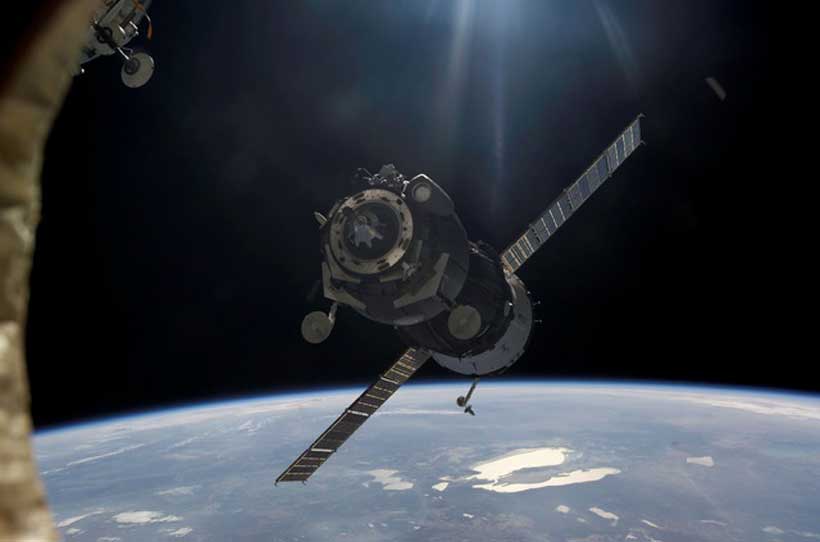 Leaders from the State of California, REACH, the 30th Space Wing, Cal Poly State University and Deloitte today announced a commitment to develop a thriving spaceport at Vandenberg Air Force Base and the surrounding area. According to the memorandum of understanding, the parties will develop a master plan that identifies the required infrastructure, human capital development, governance and financing necessary to support the United States Space Force mission and position California as a global leader in the future of the commercial space industry.
Chris Dombrowski, Acting Director of GO-Biz, said: "California has been at the forefront of the aerospace industry for more than a century. This MOU cements that leadership and serves as a critical investment in California's innovative economy as we work to safely recover from the COVID-19 induced recession. This cross-sector partnership will bring quality jobs to the central part of our state with Vandenberg Air Force Base serving as a thriving spaceport and the nation once again watching California."
The memorandum is a key part of a larger strategy for economic development in the Central Coast region, built in collaboration with the governor's Regions Rise Together initiative, REACH and Deloitte.

"This is a once-in-a-generation opportunity for the State of California to drive the space industry into the next century," said Josh Nisbet, a managing director at Deloitte Consulting LLP, who leads its work for the state. "The foresight of leaders in California and in our national security agencies has put the Central Coast and Vandenberg Air Force Base in position to become a world-class spaceport and center of excellence in a quickly evolving market. Deloitte is thrilled to be supporting this journey."
The U.S. government, in its first National Space Strategy, identifies the space industry as a top priority and highlights dynamic partnerships between government and commercial partners as essential to our economic prosperity, national security and scientific knowledge.
Col. Anthony Mastalir, 30th Space Wing Commander at Vandenberg Air Force Base, said: "Space is critical to national security, and the National Defense Strategy provides a very clear direction to restore our competitive edge in the re-emerging power competition to maintain space superiority. We rely on robust collaboration with our industry partners not only to provide assured access to space but also to maximize our range capacity and move forward into the range of the future."
The region boasts several attributes that make it an ideal location for commercial space operations, a sector that is likely to lead high-quality job growth over the coming decades. Vandenberg already maintains active launch capabilities and favorable geography, and Cal Poly produces world-class engineering and science talent.
"The potential for the commercial space industry to provide significant jobs and economic impact to not only the Central Coast, but the entire state of California, make it worth pursuing aggressively. Through diverse partnerships and collaboration, we will ensure the Central Coast of California is the launchpad for the next frontier of commercial space," said Melissa James, CEO of REACH.
The commercial space activities centered on the base could support a larger industry, and parties envision a robust cluster of space-related activities taking root in the region, with sustained presence of companies across the ecosystem from manufacturing and launch to maintenance and support and enabling human spaceflight for the first time in California.
Cal Poly President Jeffrey D. Armstrong said: "With its strong tradition of Learn by Doing, Cal Poly is pleased to work with other institutions in the region to play an instrumental role not only in developing the workforce of the future but also in spurring innovation and teaming with industry to foster growth and reach new milestones. We're excited to play a key role in supporting the possibilities this landmark agreement holds."