How we're all responsible for this
Let's not pretend we didn't know this was coming. Let's not pretend we didn't know how ill-prepared we always were for this. Let's just stop acting so damn surprised, okay?
Epidemiologists and development experts have been warning us about precisely this for decades. Even more specifically, scientists had warned us about a potential novel-Coronavirus epidemic more than a decade ago.
"The presence of a large reservoir of SARS-CoV-like viruses in horseshoe bats," the study authors noted in 2007 "together with the culture of eating exotic mammals in southern China, is a time bomb," the scientists concluded in their study, urging that the "need for preparedness should not be ignored".
We ignored them and yet this is exactly what happened. I refer to us as a collective because this is not just a failure of governance, but society. Not just a particular society, but the global society. It's easy to blame the Chinese government or culinary habits of a set of people in others parts of the globe, but the point here is that a disaster of this magnitude could have arisen in any part of the world and we still would have been caught off guard. If a virus as deadly as SARS-CoV-2 emerged in, say, Slovenia eight years from now, do you really believe we would have developed the capacity to stop it? Given our inertia, i'd be surprised if anyone answered yes. Officials around the globe are now blaming the sheer scale of the crisis instead of taking responsibility for ignoring warnings and making limited investments in capacity-building over the preceding decades, even when it was abundantly clear something like this would happen.
Surely, we didn't think we could enjoy high-speed internet, rapid international travel, dine at the same restaurants as someone in New York, wear the same shoes as someone in London, use the same smartphone as someone in Tokyo, all without any trade-offs?

With a culture that regards individualism in high-esteem, focuses on immediate gratification, mass consumption, and mocks an academic bent of mind, is it really surprising we did not prepare? A world where social media and corporatization of mass media have created massive echo-chambers rejecting expert knowledge and warnings? In a world where trite, misleading, and partisan talk shows take up a major chunk of our attention, instead of informed discussions. We ignored and continue to ignore warnings in service of a mad confirmation bias that everything is and always will be alright. A quick glance at world history would have made it obvious that we would eventually have to grapple with a pandemic of this nature. But how could we have prepared when we gave scant attention to history, science, and expert knowledge? Instead, we mindlessly absorbed vacuous entertainment, championed fame for its own sake, assigned more prestige to celebrities, armed forces or superstars and yawned when scientists, doctors, public intellectuals, or academics uttered a single word.
We didn't listen because we weren't really paying attention. Let's just admit that we simply weren't interested. And this pandemic isn't just it. We are already being warned of other grave threats such as climate change but we barely listen, much less force corporations and governments towards reform. We fling blame at corporate media but fail to see how our own consumption patterns dictate the content it produces. When information and news become a business, we as consumers dictate what plays on our screens. No, we say, it's the government's job to foresee these problems and prepare. Sure, maybe. But are we prepared to take a moment and reflect on our collective responsibility or will we lay blame at government doorsteps, refusing to acknowledge how our priorities shape the policies made by those who seek our votes?
The Covid-19 crisis will last for many months up to a year or more, and the disease will stay with us until a vaccine is devised or we develop herd immunity. We aren't anywhere close to the former as it can take between 12 to 18 months. For herd immunity, between 60–70% of the population has to be infected and it may mean millions, if not tens of millions of deaths around the world. Trillions of dollars have already been wiped off the global economy and the world is likely entering an economic recession unlike any seen in decades, one that will change the course of our lives.
We as a collective are responsible for this. We champion the individual and then are surprised to discover how even another's sneeze can send us or our loved ones to death. We praise our nations and our cultures but silence those who question or criticize it. Then we feel helpless as our borders become useless and cultural beliefs stand silent. We have more tanks than we have ventilators and more soldiers than we have doctors. We line the pockets of billionaires who wreck our environment, then cry foul when we struggle to breathe. Our stadiums and shopping malls are larger than our universities and research institutes. A flashy car is always more prestigious than a degree. Our actors rake in millions as our scientists struggle to make a living. We're willing to pay an extra buck for a trendy jacket but feign poverty when it comes to taxes. Then we decry the state of our health infrastructure and express shock at the rich using private facilities. It's the same story in every damn part of the world. Isn't it?
Still, as the threat of death or illness looms large we again choose to follow quacks, slap our individuality on our foreheads and dismiss calls to stay home. We expect the community to respect but consider ourselves apart from it.
We're still not really listening, are we?
An Analysis on Marshall McLuhan's concepts
Marshall McLuhan is an important scholar who has made major contributions to communication discipline through introducing new concepts like "global village" and "medium is the message". It can be said that ideas of McLuhan can be applied to new technologies and social media discussions today.
McLuhan introduced the idea of "medium is the message" in his book called Medium is the Message that was published in 1967. According to McLuhan, what is said by the message is not very significant. The media actors which can be regarded as the medium hold a more major influence on the masses than the message it presents.
The medium (or media in other terms) does not only have the role of being the carrier of the message but it is also the message that shapes people's views and perceptions (McLuhan, 1967). McLuhan, based on the idea of "medium is the message" gave examples to support his claim in his book Understanding Media: The Extensions of Man published in 1964. According to McLuhan, the content of any medium is always another medium. For instance, the content of writing is speech; the written word is the content of print; and print can be seen as the content of the telegraph (McLuhan, 1964).
Another important concept coined by McLuhan is "global village". This concept was introduced in the 1960s to say that mass media will spread all over the world and make the world become a global village (McLuhan, 1962). According to McLuhan, the electronic interdependence of today's world produces a world in the sense of "global village". The global village has been created by the instant electronic information movement according to McLuhan.
McLuhan believed in the usefulness of communication technologies. One of the most important emphases McLuhan made was about drawing attention with his findings about the global communication revolution. According to McLuhan, TV has been a critical invention that ensures that nothing remains a secret, and that eliminates privacy, and he believed that the change of societies is possible with the development of communication tools in various forms. McLuhan made one of the most important predictions of the 20th century. This was the Internet.
In contemporary world, social media is used by millions of user all over the world. New technologies have turned the world into a "global village" Although McLuhan said almost 60 years ago, his ideas about media (medium is the message) and the "global village" concept are still relevant today.
References
McLuhan, M. (1962), The Gutenberg Galaxy: The making of typographic man. London: Routledge.
McLuhan M. (1964), Understanding Media: The Extensions of Man by Marshall McLuhan, McGraw Hill
McLuhan, M. (1967). The Medium is the Massage: An Inventory of Effects. London: Penguin Press.
Leaving no one behind with Fiqh for person with disability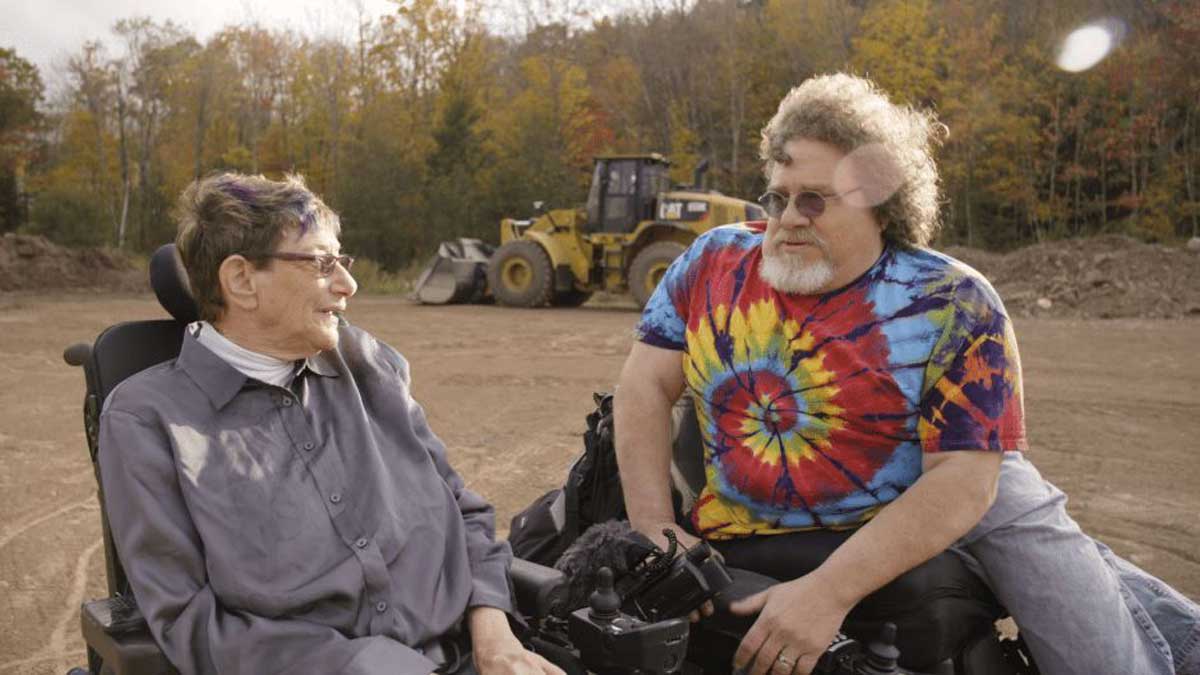 As I watch the new Netflix documentary, Crip Camp: A Disability Revolution produced by former President Barrack Obama and Michelle Obama, I realize thatthere is an urgent need for grassroot activism to support disability religious rights to pave the way towards greater equality. The movie highlights disabled summer campers who fight for the realization disability rights in 1970s, at the time when they were largely ignored by the state.
And does Indonesia need A Disability Revolution?
According to a study by Monash University, it is estimated that the disability prevalence rate in Indonesia is between 4% and 11%. There are several causes of disability, ranging from malnutrition, diseases, ageing population, natural disaster, and accident. Unfortunately, due to social stigma in the society against people with disability, the disability statistical figures may be underreported.
The Indonesian government has been actively involved in international convention by ratifying United Nations Convention on the Rights of Persons with Disabilities (UNCRPD) in 2007 and issued the law no. 8 of 2016 on rights of persons with disabilities to comply with human rights standards. But, at the same time the law faces some stagnate situation regarding improved well-beings of people with disabilities because disability prejudices are still at the heart of this tension.
For example, disabled children are less likely to attend formal education because of lacking inclusive schools. In public places, ramps and accessible information are not easily available. Zooming into the workforce, Indonesian 2010 census reported that only 26,4% people with severe disabilities were employed in formal sectors. This resulted in high rate of self-employment among people with severe disabilities. Many people with mental disability, such as bipolar disorder, have to conceal their condition for the fear of losing jobs.
A research found that discriminations against people with disabilities in developing countries, including Indonesia, caused a loss of up to 7% of Gross Domestic Product(imagine : what if a genius with severe disability like the late Professor Stephen Hawking had never been employed at university?).
Women with disabilities even suffered more from double prejudices, by their gender and their disabilities. What makes thing more difficult for disabled citizens is that, despite of some disabilities laws and ministerial decrees, they were poorly enforced. This explains the urgency of ending this discrimination from a social-economic developmental perspective.
As the largest Muslim majority country in the world, Fiqh (Islamic jurisdiction) for person with disability remains important to safeguard equal religious rights. As a non-disabled Muslim woman, being able to perform Islamic prayer (shalat) properly help me increase my mental wellbeing during this unprecedented time.
Unfortunately, there are still some Muslims who believe that disabilities are by-products of witchcrafts (sihr) or demons (syaitan) which can be healed only by involving spirits and enchanting some quranic verses. Further, in Islamic law per se, there is no specific term which can encompass all disabilities.
"Fiqh for person with disability is very important because the society has yet to accommodate special needs for people with disabilities in performing religious rituals. For example, how does Islam regulate the wudlu(ablution) taken by a man/woman without arms? Considering that Islamic law obligates that someone must wash one's arm up to elbow during wudlu. And will the wheelchair be considered as najis(impure) inside the mosque?" said Mr. Bahrul Fuad, a disabled person and board member of AIDRAN (Australia-Indonesia Disability Research and Advocacy Network).
Mr. Ahmad Ma'ruf, the Disability Program Team Leader of Muhammadiyah, the second largest and most influential Islamic organization in Indonesia after Nadlatul Ulama (NU), even posed critical questions:"What if persons with hearing impairment wish to get married and say ijabqabul (Islamic marriage vows), will they use sign language? Because religious court has yet to regulate the sign language issue. And who has the authority to validate the sign language as "legally correct" in Islamic marriage? What if a man with wheelchair wishes to be an imam (leader of a congregational prayer)? Is he allowed to do that, given the fact that many people still interpret explicitly the regulation that makmum (member of a congregational prayer) must follow movements of imam? What if there is no accessible ablution facility in a mosque? Should a person with disability performs tayamum (dried ablution)?"
To address this issue, NUand Muhammadiyah issued Fiqh for person with disability and raise awareness of the public concerning equality for disabled communities. NU even collaborated with the Ministry of Religious Affairs to disseminate the Fiqhto mosques nationwide.
Fiqh for person with disability will fulfil civil rights of disabled community comprehensively, ranging from ubudiyah(religious rituals),muamalah(interpersonal relation), to sahusiah(public policy). This Fiqh will also protect rights of disabled women, as the most marginalized group.
To ensure the smooth implementation of the Fiqh, the government, civil societies, disabled people organizations, religious leaders, and experts of Islamic law should collaborate for accountable monitoring and evaluation. Regular capacity buildings for judges, teachers, and village officials should also be organized.
Finally, political buy-in through Perda(regional regulation)and guidelines should be issued to strengthen government officials' commitment to enforce the Fiqh. For example, the Special Province of Aceh under Syariah law have regularly issued qanun(regional regulations subjected to Islamic stipulations).
Historically speaking, during the Umayyad Caliph era in the 700s, the Caliph Al-Waleed ibn 'Abdul Malik accommodated health treatment needs for his population with disabilities through the provision of health care clinics within all his jurisdictional provinces. This idea was emulated by Caliph Umar Bin Abdul Aziz who hired support services workers for people with disabilities. This initiative resulted in social and legal impacts worldwide, in which a broad array of laws on disabilities were enacted.
In making public policy for citizens with disabilities, the government of Indonesia should not paint disabilities situation with a broad brush. Rather, Fiqhfor persons with disabilities must be taken into consideration seriously. Otherwise, there will be far-reaching consequences on well-beings of people with disabilities in the long run.
This Fiqhis a beacon of hope for future generations, to leave no one behind.
As put forward by a member of Crip Camp: "If you don't demand what you believe for yourself, you're not gonna get it".
Good Parenting Reduces the Divorce Rate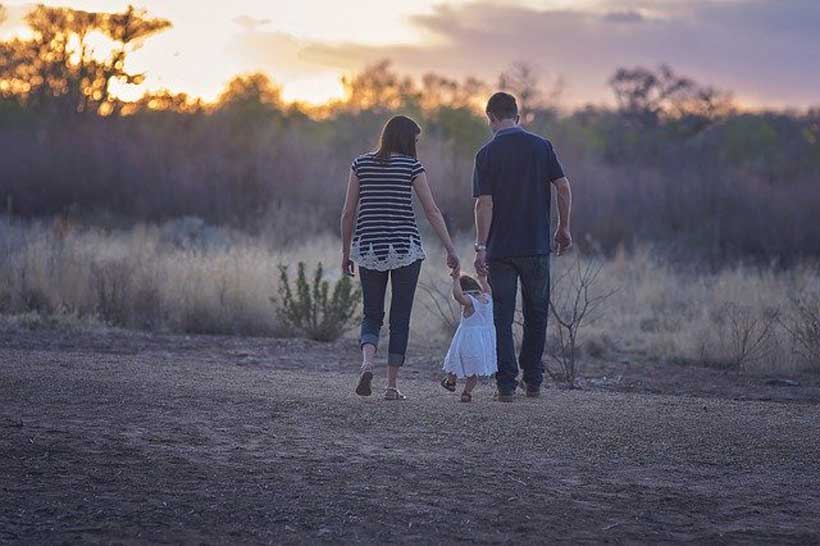 Divorce is a very stressful event. Apart from having a bad impact on children, divorce has a major impact on the survival of the husband and wife who experience it. Divorced couples visit psychiatric clinics and hospitals more than couples from intact families. Divorced couples experience anxiety, depression, feelings of anger, feelings of incompetence, rejection, and loneliness.
In Indonesia, the divorce rate from year to year shows an increasing trend. The Ministry of Religious Affairs of the Republic of Indonesia reports that since 2015 until now there has been an increase in the divorce rate. In 2015 there were 394,246 cases, in 2016 it increased to 401,717 cases, then in 2017 it increased to 415,510 cases, as well as in 2018 it continued to increase to 444,358 cases, and by 2020, per August the number had reached 306,688 cases.
The increase in the divorce rate from year to year has serious consequences in families. Conflict during the process of parental divorce and separation has a negative impact on the physical and psychological well-being of all family members. Quite a number of research results show that divorce has a negative effect on all family members, especially children. The results of Amato's research in 2011 with a meta-analysis approach to 67 study results showed that children from divorced families had lower academic achievement, behavior, psychological adjustment, self-concept and social relations than children from intact families.
Based on In the author's empirical observation, the ending of marital status for a particular family also brings several social impacts, for example: narrowing social networks which results in a lack of social support, causes negative life experiences and psychological suffering, and causes economic hardship for women.
Thus rather than that, a marriage which basically originates from an agreement between two parties, so if there is a divorce, it is certain that both parties will suffer losses. Even children from marriages who divorce will share such losses. Then, what factors cause divorce? In my opinion, the substantial cause of divorce is the parenting concept of a married couple.
Good Parenting
Parenting, generally known by the public as a pattern of parenting parents towards their children. This assumption is not completely wrong, but it must be straightened out that parenting is an ideal household conceptualization. Of course, you have to move from a husband and wife long before you have children. A husband and wife have had to discuss it long ago so that in various desired manifestations it can be carried out harmoniously together.
Parents (married couples), basically forming their children until they reach maturity will not be separated from the influence of their world. The mode of reflection on the relationship between parent and child is a complex activity that includes many specific attitudes and behaviors that work separately and collectively to influence the child's outcome and the emotional bonds in which parental behavior is expressed.
In this case, parenting can be explained in terms of two components, namely parental responsiveness and parental demandness. Parents' demands are the extent to which parents set guidelines for their children and how their discipline is based on these guidelines. Parental responsiveness is an emotional characteristic of parenting. Responsiveness continues to the extent to which parents support their children and meet the children's needs. Both responsive and demanding parenting have been linked to securing attachment to children. Referring to Baumrind (1971), he identifies three parenting styles, namely: authoritative, authoritarian, and permissive with responsive and demanding concepts in mind.
Authoritative parentingis a condition of authoritative parents as a combination of demands and responsiveness. They make logical demands, set boundaries and demand children's obedience, while at the same time, they are friendly, accept the child's point of view, and encourage children's participation in decision-making and often seek their children's views in family considerations and decisions. This type of parent is then referred to as the type of parent who monitors and disciplines their children fairly, while being very supportive at the same time.
Authoritarian parenting, a demanding and unresponsive parental condition. They engage in little reciprocal interaction with children and expect them to accept adult demands without question. Strict socialization techniques (threads, commands, physical strength, love withdrawal) are used by parents who are authoritarian and withhold self-expression and independence. Authoritarian parents tend to set high standards and guidelines and require compliance. Authoritarian parents attribute love to success and not nurturing like the other two parenting styles.
Permissive parenting, consists of several clear and predictable rules due to inconstant follow-up and neglected bad behavior, neutral or positive affective tone. They give children a high degree of freedom and do not restrain their behavior unless physical injury involves. Permissive parenting shows an overly tolerant approach to socialization with responsive and non-demanding parenting behavior. These parents are nurturing and accepting, but at the same time they avoid imposing demands and controls on the child's behavior. They have little or no hope for their children and often see their children as friends and have few boundaries.
Based on the three parenting models above that the author has reviewed and conducted a literature review, it is clear that the Good Parenting pattern that must be applied by a husband and wife is authoritative parenting. This concept implies a condition in which a positive influence on the realm of a child's life until he grows up on the aspects of education and psychological well-being is formed.
A positive parent-child relationship illustrates that the family will survive in harmony so that it becomes the foundation of a healthy home and community environment. The influence of the parents on the whole life of the child means the influence from birth to adulthood due to the parents. Children spend most of their time at home and the attitudes, behavior, standard of living, and communication of parents with their children have a major impact on the child's future life. If their parents are too strict or too obedient, it has a negative impact on their life. But the supportive, caring and flexible attitude of the parents results in a psychologically and mentally healthy child.
Parents (a married couple) should adopt an authoritative parenting style and practically apply it when dealing with their children. They are the backbone of a nation and the nation's future depends on their psychosocial development. Healthy parents can produce healthy children in exchange for a healthy nation. On the other hand, unhealthy parents (husband and wife) will have a bad influence, a small example is divorce. And this is a burden for the nation.