EU and Mexico conclude negotiations for new trade agreement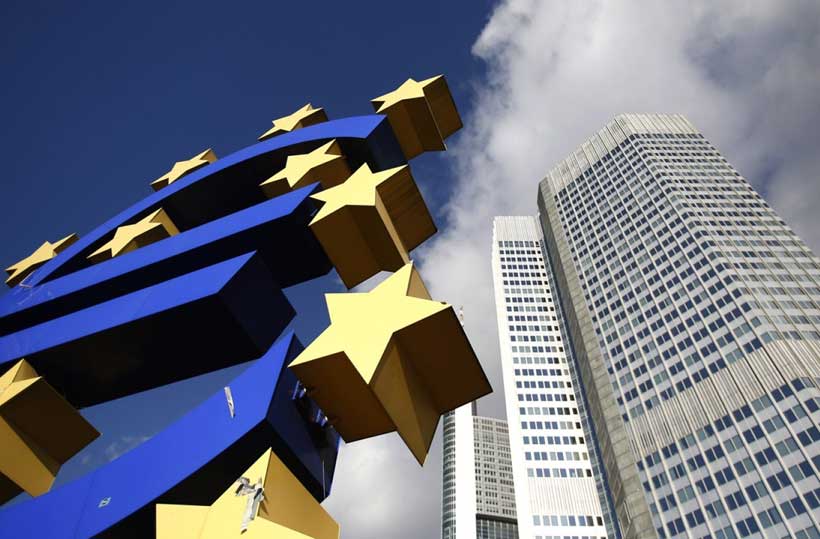 The European Union and Mexico concluded today the last outstanding element of the negotiation of their new trade agreement. Trade Commissioner Phil Hogan and Mexican Minister of Economy Graciela Márquez Colín – in a phone call today – agreed on the exact scope of the reciprocal opening of public procurement markets and a high level of predictability and transparency in public procurement processes. With this, the EU and Mexico can advance to the signature and ratification of this agreement in line with their respective rules and procedures.
Commissioner for Trade Phil Hogan said: "While most of our efforts have been focused lately on tackling the coronavirus crisis, we have also been working to advance our open and fair trade agenda, which continues to be very important. Openness, partnerships and cooperation will be even more essential as we rebuild our economies after this pandemic. I am very pleased, therefore, that together with our Mexican partners, we share similar views and that our continued work could now come to fruition. Today's agreement is clear evidence of our shared commitment to advance our agenda of partnership and cooperation. This agreement – once in force – will help both the EU and Mexico to support our respective economies and boost employment."
Under the new EU-Mexico agreement, practically all trade in goods between the EU and Mexico will be duty-free. The agreement also now includes progressive rules on sustainable development, such as a commitment to effectively implementing the Paris Climate Agreement. It is also the first time that the EU agrees with a Latin American country on issues concerning investment protection. Simpler customs procedures will further help boost exports.
The broader Global Agreement, of which the trade agreement is an integral part, also covers the protection of human rights, as well as chapters on political and development cooperation. It will also be the very first EU trade agreement to include provisions to fight corruption, with measures to act against bribery and money laundering.
Mexico is the EU's number one trade partner in Latin America with bilateral trade in goods worth €66 billion and trade in services worth another €19 billion (respectively 2019 and 2018 data). EU goods exports exceed €39 billion a year. EU-Mexico trade in goods has more than tripled since the entry into force of the original agreement in 2001. The modernised trade agreement will help boost this strong historical growth.
Next Steps
The legal revision of the agreement is now being finalised. Once the process is concluded, the agreement will be translated into all EU languages. Following the translations, the Commission proposal will be transmitted for signature and conclusion to the Council and European Parliament.
Background

The trade agreement is part of a broader Global Agreement, which sets the framework for the EU's relationship with Mexico and covers issues of broader shared interest that go beyond trade, including political issues, climate change and human rights. Mexico was the first country in Latin America to sign a Global Agreement with the EU in 1997. The EU and Mexico started the negotiations for this new, modernised agreement in May 2016. They reached an agreement in principle two years later, in April 2018, leaving for further discussion some outstanding technical issues. Those are now fully agreed.
Commission concludes talks to secure future coronavirus vaccine for Europeans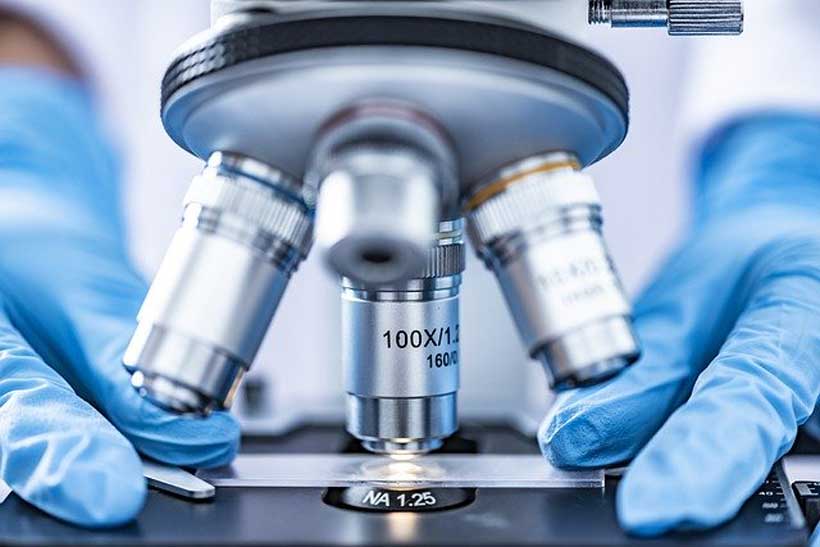 The European Commission has concluded exploratory talks with a pharmaceutical company to purchase a potential vaccine against COVID-19. The envisaged contract with Sanofi-GSK* would provide for an option for all EU Member States to purchase the vaccine. It is envisaged that, once a vaccine has proven to be safe and effective against COVID-19, the Commission would have a contractual framework in place for the purchase of 300 million doses, on behalf of all EU Member States. The Commission continues intensive discussions with other vaccine manufacturers.
President von der Leyen said: "The European Commission does all in its power to ensure that Europeans have rapid access to a vaccine that is safe and protects them from coronavirus. Today's step with Sanofi-GSK is a first important cornerstone of a much broader European Vaccines Strategy. More will follow soon. We are in advanced discussions with several other companies. While we do not know today which vaccine will work best in the end, Europe is investing in a diversified portfolio of promising vaccines, based on various types of technologies. This increases our chances to obtain rapidly an effective remedy against the virus. A vaccine would be a truly global good. We are committed to help secure access also for more vulnerable countries to find their way out of this crisis."
Stella Kyriakides, Commissioner for Health and Food Safety, said: "A safe and effective COVID-19 vaccine is the surest exit strategy from the crisis. For that reason, we have been negotiating a united EU approach to secure doses of promising vaccine candidates in recent weeks. Today's announcement of the conclusion of exploratory talks with Sanofi-GSK is the first important step in this direction, to provide equal access to the vaccine for our citizens."
The exploratory talks concluded today are intended to result in an Advance Purchase Agreement to be financed with the Emergency Support Instrument, which has funds dedicated to the creation of a portfolio of potential vaccines with different profiles and produced by different companies.
The European Commission is also committed to ensuring that everyone who needs a vaccine gets it, anywhere in the world and not only at home. No one will be safe until everyone is safe.
This is why it has raised almost €16 billion since 4 May 2020 under the Coronavirus Global Response, the global action for universal access to tests, treatments and vaccines against coronavirus and for the global recovery.
The Commission is also ready to explore with international partners if a significant number of countries would agree to pool resources for jointly reserving future vaccines from companies for themselves as well as for low and middle-income countries at the same time. The high-income countries could act as an inclusive international buyers' group, thus accelerating the development of safe and effective vaccines and maximise access to them for all who need it across the world.
Background
The European Commission presented on 17 June a European strategy to accelerate the development, manufacturing and deployment of effective and safe vaccines against COVID-19. In return for the right to buy a specified number of vaccine doses in a given timeframe, the Commission would finance part of the upfront costs faced by vaccines producers in the form of Advance Purchase Agreements. Funding provided would be considered as a down-payment on the vaccines that will actually be purchased by Member States.
Since the high cost and high failure rate make investing in a COVID-19 vaccine a high-risk decision for vaccine developers, these agreements will therefore allow investments to be made that otherwise would simply probably not happen.
Sanofi-GSK's vaccine candidate is planning to seek marketing authorisation from EMA in June 2021, following Phase III clinical trials yielding the induction of a promising immune response.
European Commission strengthens support for treatment through convalescent plasma
European Commission has invited more than 200 blood-collection services around the EU to apply for funding for the purchase of plasmapheresis equipment, i.e. equipment that takes plasma from donors. The aim of this action is to support the treatment of new COVID-19 patients who are fighting the disease, by increasing EU capacity to collect convalescent plasma, i.e. plasma from recovered COVID-19 patients. This action is part of the Emergency Support Instrument (ESI). Grants will be provided to public and NGO blood-collection services authorised to collect plasma.
This action demonstrates the Commission's commitment to developing therapeutics, as specified in the EU health preparedness for possible future outbreaks communication.
Stella Kyriakides, Commissioner for Health and Food Safety, said: "Convalescent plasma could be a promising treatment for COVID-19.With the financing we put forward today, we are able to go a step further in plasma collection and I invite all relevant stakeholders to make use of it. We will continue to explore all possible options to support the development and access to safe and effective treatments for COVID-19 to protect our citizens. This remains our primary objective in the weeks and months ahead."
The treatment consists of transfusing convalescent plasma to sick patients to boost their immunity and ability to fight the disease. Plasma transfusion is also used to purify antibodies to make a COVID-19 specific medicinal product (immunoglobin) as short-term alternative to vaccines. This product is given as a prophylactic injection to patients, vulnerable persons and healthcare workers, or as a treatment. The efficacy of these treatments is being investigated worldwide, including in an EU research project funded by Horizon 2020. Preliminary results are promising while results from full clinical trials are forthcoming.
These treatments rely on the collection of large quantities of convalescent plasma donated by recovered patients.
At the moment, almost 75% of plasma collected by public blood services and the Red Cross is done via donations of whole blood, from which the plasma is then separated. This is a much less efficient collection method compared with plasmapheresis – a bedside process where plasma is taken from the donor whilst the other blood components are returned to the donor. In case of plasmapheresis, donors can donate higher volumes of plasma at one time and can donate once every 2 weeks compared with once every 3-4 months for whole blood donors. Additionally, 'super donors' – donors whose plasma is particularly rich in antibodies – can be asked to give donations many times over a period of months.
The invitation is valid for a month, and has a budget of €40 million funded through the Emergency Support Instrument. The allocation of grants will be done according to the needs expressed by Member States' blood-collection services
The budget will support the purchase of a number of plasmapheresis machines and associated equipment, including collection kits, storage facilities, the testing and characterisation of plasma and organisational programmes.
Background Information
Adopted by the Council in April 2020, the Emergency Support Instrument (ESI) allows the EU to provide emergency support addressing the human and economic consequences of a crisis such as the ongoing pandemic.
The ESI supports Member States in their efforts to address the COVID-19 pandemic in a strategic and coordinated manner at European level.
In the health area, the ESI is already being used to help address Member States' ongoing needs and to contribute to preparedness for future outbreaks and a possible second wave. In particular, the ESI is supporting the transport of essential goods, medical teams and patients and is financing a facility to procure essential medical products for stockpiling and/or distribution to Member States.
Under the procurement facility, a contract was signed on 28 July to secure doses of the therapeutic Remdesivir for around 30,000 patients across the EU. Some 10 million masks to protect healthcare workers have also been purchased and delivery through batches is on-going.
A significant part of the budget available under the ESI will be used to secure the production of vaccines in the EU and sufficient supplies for its Member States through Advance Purchase Agreements with vaccine producers, in line with the EU Vaccines Strategy.
Covid-19: 10 things the EU is doing to ensure economic recovery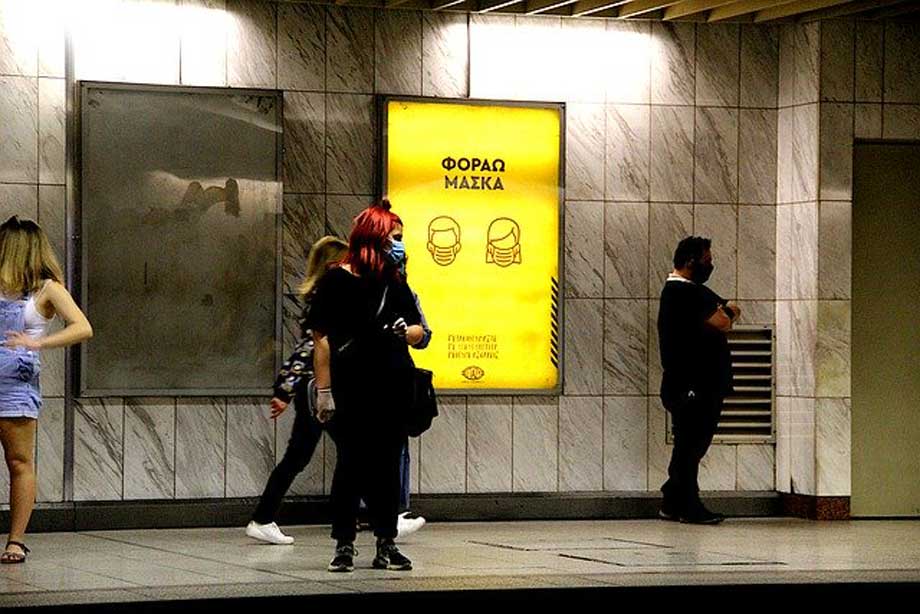 Find out what the EU is doing to help Europe get back on its feet following the devastating economic effects brought on by the Covid-19 pandemic.
1. Providing massive economic stimulus
To help Europe recover from the devastating economic repercussions wrought by the coronavirus pandemic, the European Commission has proposed a €750 billion stimulus plan, coupled with a revised proposal for the EU's next long-term budget (2021-2027). The plan – known as Next Generation EU – sees the Commission borrowing money on financial markets, using its high credit rating to secure low borrowing costs. The Parliament insists that the Green Deal is at the heart of the recovery package and wants to avoid burdening future generations.
EU leaders reached a deal on the budget and recovery plan mid-July. Though MEPs welcomed the agreement on the recovery package, they regretted the decrease in grants. Parliament said the agreement on the long-term budget put EU priorities such as the Green Deal and the Digital Agenda at risk and said it was prepared to withhold its consent unless the deal is improved.
2. Supporting EU health systems and infrastructures
With several experts mentioning the possibility of a second wave or future pandemics, buttressing the EU's response capacity to health crises is key. To help Europe cope with future outbreaks, the EU launched the new EU4Health programme, which will bolster member states' healthcare systems as well as fostering innovation and investment in the sector. EU4Health is part of the Next Generation EU recovery plan. The Parliament had insisted on the creation of a new stand-alone European health programme.
3. Protecting small and medium-sized businesses
Small and medium-sized enterprises represent 99% of all businesses in the EU, making their survival crucial to the EU's economic recovery. The EU unlocked €1 billion from its European Fund for Strategic Investments to incentivise banks and lenders to provide liquidity to more than 100,000 European small businesses.
4. Mitigating unemployment risks
Jobs have been hard hit by the pandemic, with unemployment figures rising dramatically. To help workers in the wake of the Covid-19 crisis, the EU's Support mitigating Unemployment Risks in Emergency (Sure) initiative will provide financial assistance of up to €100 billion to member states in the form of loans granted on favourable terms to help cover the costs of national short-time work schemes.
5. Supporting the tourism industry
Another sector badly affected by the pandemic is tourism. Europe is the world's number one tourist destination and the EU introduced a series of measures designed to help the industry cope during the crisis, as well as a package to reboot Europe's tourism in 2020 and beyond. Relief measures for the transport sector were also introduced, to minimise the effects of the pandemic on airlines, railways, road and shipping companies. To help people travel in Europe as various countries gradually lift lockdown measures, the Re-open EU interactive tool provides travellers with the information they need to confidently plan their travel and holidays in the EU while staying healthy.
6. Banking package to support households and businesses
To ensure banks continue providing loans to businesses and households to mitigate the economic fallout from the crisis, the Parliament approved a temporary relaxation of prudential rules for European banks. Changes to to the capital requirements regulation will enable pensioners or employees with a permanent contract to get loans under more favourable conditions, ensure credit flows to small and medium-sized enterprises and support infrastructure investment.
7. Supporting agriculture and fisheries
In order to avoid disruption to food supplies and prevent food shortages, the Parliament approved emergency measures to help farmers and fishermen affected by the Covid-19 pandemic. Measures include supporting fishermen and aquafarmers who have had to stop their activity during the crisis and an increasing the support EU countries can give to small firms dealing with farm food. Exceptional market measures were also introduced to support EU wine, fruit and vegetable producers.
8. Helping countries fund their crisis response
To help member states fund their coronavirus crisis response, the EU launched a new initiative, the Coronavirus Response Investment Initiative. It will channel some €37 billion from EU structural funds to provide immediate financial support to EU countries trying to help people and regions face the current crisis.
9. Relaxing state aid rules
As the pandemic was beginning to spread throughout Europe, the EU launched a Temporary Framework on State Aid rules to ensure sufficient liquidity remains available to businesses of all types and help maintain economic activity during and after the Covid-19 outbreak. Member states will be able to grant up to €800,000 to a company to address urgent liquidity needs or grant loans with favourable interest rates
10. Protecting weakened European businesses from foreign competitors
The economic impact of the coronavirus pandemic has left many European companies vulnerable to subsidised foreign competitors. To help protect businesses, the Parliament called for a level-playing field for all businesses, to avoid distortions to the single market stemming from unfair competition from foreign companies. The Commission also launched a public consultation on how to deal with the negative effects caused by foreign subsidies. In parallel, the EU issued guidelines for member states on foreign direct investment, urging them to thoroughly screen investments from outside the EU to avoid risks to the EU's security and public order.