COVID-19 Dampens Kenya's Economic Outlook as Government Scales up Safety Net Measures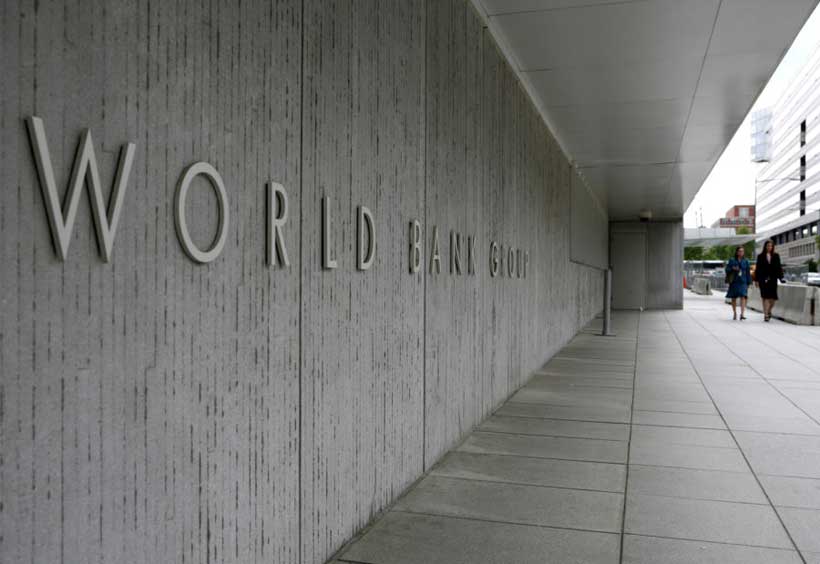 Kenya's gross domestic product (GDP) is projected to decelerate substantially in 2020 due to the negative impact of the COVID-19 (coronavirus) pandemic. Economic growth projection remains highly uncertain and the outcome will hinge on how the pandemic plays out internationally and within Kenya, along with policy actions taken to mitigate the situation. The latest World Bank Kenya Economic Update (KEU) predicts growth of 1.5 percent in 2020 in the baseline scenario, with a potential downside scenario of a contraction to 1.0 percent, if COVID-19 related disruptions in economic activity last longer.
The government's immediate action has focused on strengthening the health system which faces an extraordinary challenge to contain the spread of COVID-19 and care for the infected. Further health policy measures such as working from home, travel restrictions, the closure of schools, the suspension of public gatherings, and a nightly curfew, are necessary to delay the spread while the country ramps-up investment in its healthcare systems. Nonetheless, they are also quite costly to the economy by reducing social interaction, production and demand across all sectors.
"We recognize that Kenya must balance between reducing the spread of the virus and cushioning Kenyans particularly informal workers and youth who make up 70 percent of the population from the adverse economic effects posed by COVID-19," said Felipe Jaramillo, World Bank Country Director for Kenya. "In partnership with other development partners, we are supporting the Government of Kenya through financing and technical advice to strengthen its health systems capacity to contain the spread COVID-19."
The hardship from the crisis would disproportionately befall the poorest and the most vulnerable households in Kenya. Many of these depend on farming (for the rural), self-employment and informal wage (for the urban). Protecting their earnings and reaching households through cash transfers is considerably more challenging due to a nascent system of social safety nets, lack of proper physical address system, and updated welfare registers. It is critical, therefore, for the country to scale up available social assistance programs to provide poor households with food, water, and other basic supplies to cope with the crisis. It is also important, to customize COVID-19 spread containment measures to reflect local context and peculiar constraints faced by government such as limited fiscal space, and much less operational capacity to respond to help households and firms weather the crisis.
"Supporting small businesses and protecting jobs to cope with the negative effects of COVID-19 crisis is particularly critical at this time," said Peter W Chacha, World BankSenior Economist and Lead Author of the report. "This could be done by ensuring that vulnerable households have cash-on-hand, workers continue to receive salaries – even when temporarily laid-off-and that firms have enough cashflow (to pay workers and suppliers) and avoid bankruptcies."
Kenya's medium-term growth is projected to rebound fast (to about 5.6 percent over the medium term), on assumption that investor confidence will be restored soon after the COVID-19 pandemic is contained. The greatest uncertainty to this outlook, however, is the extent of the impact of COVID-19 global pandemic on Kenya. Unanticipated large-scale community transmission of COVID-19 could disrupt domestic economic activity more severely and reduce growth below the baseline. Residual risks include potential for drought and a second-round of locust invasion in mid-2020, which could reduce agricultural output and hurt rural incomes.
The report's policy section focuses on options to strengthen healthcare system and testing capacity, to support firms, and to protect the most vulnerable households to cope with the COVID-19 global pandemic.
Have you decided to get a car? If you consider getting a used one, there are certain risks associated with the technical state, the way previous owners maintained a car, as well as honesty of a vendor you are dealing with. Therefore, the process of getting a used vehicle requires investigation and attention to detail from a future owner. We are going to provide you with some tips that will come in handy.
What to Begin With?
Every purchase should be started with a clear understanding of the amount of money you are ready to spend on a car. Based on this, you can now choose certain models of Ford or any other manufacturer. Some experts may recommend choosing cars of local producers because there will be no problems with servicing and ordering spare parts. Well, to a certain extent, this is true, however, depends on the manufacturer, model, and production year of a vehicle you choose.
So, after estimating the budget, you can take the following steps:
Open a locally popular website with ads of cars for sale and type the model you are looking for;
Check available options and select those meeting your expectations and budget;
Filter the cars that are located in the vicinity or at the distance you are ready to travel;
Contact a vendor and ask all the questions you have got;
If the responses are satisfying, go to see this car in real life.
These are basically all the steps. However, when it comes to discussions with a vendor, there are certain questions you should definitely ask. The first one is the VIN code. This is a unique ID number of every vehicle. By carrying out a VIN lookup, you will get a car report that will contain the most crucial information on the vehicle: number of sales, damages, accidents, servicing, etc. Based on all this information, you will be able to objectively evaluate the real technical state of a vehicle you are considering.
Besides, with the information on maintenance and servicing, you will get a clear understanding of how much money you will need to spend after the acquisition of this particular vehicle.
Final Tips
If you are inexperienced or clueless about cars, their maintenance, and repair works, it is better not to choose it on your own. For this purpose, it is possible to hire a professional service person who can become your adviser when you go to check on the car in real life. It will be cheaper to pay a person for recommendations and a professional point of view than being cheated by a dishonest vendor who will understand from the very first minute that you are not good at the matters of automobiles.
Therefore, in the market of used vehicles, there are plenty of proposals with a decent quality-to-price ratio. However, to find such a car, a future owner should carry out one's own investigation and analysis, as well as hire a third-party professional. Good luck with finding your perfect car!
Easy Tips to Start Writing Effective Research Papers
The article was prepared by Isabelle Foster, a professional journalist, essayist, and senior writer at PapersOwl, an online academic writing service and education portal. The author is passionate about psychology, philosophy, and literature. Her extensive experience and expertise allow helping students create more successful papers and improve their academic performance.
If you dreaded writing essays, literary review, and other academic papers in high school, chances are you're going to dread writing them in college, too. There always comes a time in every student's academic career when their professors assign them a dreary research paper that requires tons of time and mental effort. As a person who is not really into academic writing, you may start putting off the unpleasant activity until some other time. But the problem is that when this "other time" starts looming on the horizon, procrastinating students tend to find themselves even more reluctant to get down to writing assignments. If you've cognized yourself in this situation, you need to revamp your attitude towards writing assignments as soon as possible. College is not only about hanging out with friends and partying. First of all, it's about accumulating new knowledge and skills, which is impossible if you fail to overcome your fear of writing.
In today's article, we're going to share some useful tips that will help you write stronger and more effective research paper in a timely manner.
Get Focused
The majority of first-year student confess that the most difficult part of the writing process isn't actually writing, but concentrating on the assignment at hand. So, the first thing you want to do prior to picking the topic, brainstorming ideas, and outlining them is sit at your desk (or just get into your study space), start your laptop, and scan through the notes taken during the lectures. This will help you create a conducive study atmosphere and set your mind to writing.
Pick the Research Topic
Once you get focused, you may proceed to select a research topic to further develop in your paper. Ideally, you should choose a topic you're passionate about. But even if you're not into the subject, you can pick something that appeals to you or seems engaging, interesting, or challenging. It's also a good idea to discuss the chosen topic with your instructor. The odds are good your mentor will offer some sound ideas for your research paper or point you in the right direction.
Look for Sources
Writing a strong research paper is impossible without actually researching the topic. Therefore, you need to locate credible sources that may give you the overview of the issue and provide valuable insights into every aspect of the issue you're intending to investigate. The research process is arguably the most responsible and challenging stage during which you need to show patience, dedication, and perseverance. And you also should know where to start looking for credible, peer-reviewed academic sources for your paper.
Start simple. You want to look for sources using the standard Google or Yahoo! search engines. Once you familiarize yourself with a wide range of sources pertaining to your topic, you may narrow down your search and try Google Scholar. Thus, you'll manage to locate scientific publications that will help you explore your topic in depth. You can also benefit from using scholarly databases like EBSCO, PubMed, Index Copernicus, JSTOR, Scopus, and others.
Create an Outline
Though some experienced students can do without outlines when writing research papers, we highly recommend that you create one, especially when working on your first research papers. Don't aim for complex and elaborate outlines. Just jot down the main idea or statement around which your entire paper will be revolving. Then write down supporting ideas, details, and evidence. You can also create a mind map if you feel this may aid you in writing.
Write Introduction, Body, and Conclusion
Now that you have an outline and reputable sources to rely on, you can proceed to draft your paper.
Start off by presenting relevant background or context for what's going to be discussed in your research paper. Define terms and concepts for your audience if need be. Also, make sure to explain the focus of your research and its purpose in the thesis statement.
In the body, you want to elaborate on the points you've mentioned in your outline. You need to organically integrate your sources into discussion to prove your argument. Don't merely summarize what's been said in your sources. Evaluate, explain, and provide your own assessment of facts and evidence.
Wrap up your research paper with an effective conclusion paragraph, where you'll summarize and recap the main points without repeating yourself. A strong conclusion should be well-crafted, logical, and concise. Its main purpose is to give your research paper a sense of completion. Hence, it shouldn't contain any new information.
Hopefully, you'll manage to overcome your fear of academic writing and impress your instructor with a flawlessly written research papers.
COVID-19: The Great Reset -the First Policy Book on the COVID Crisis Globally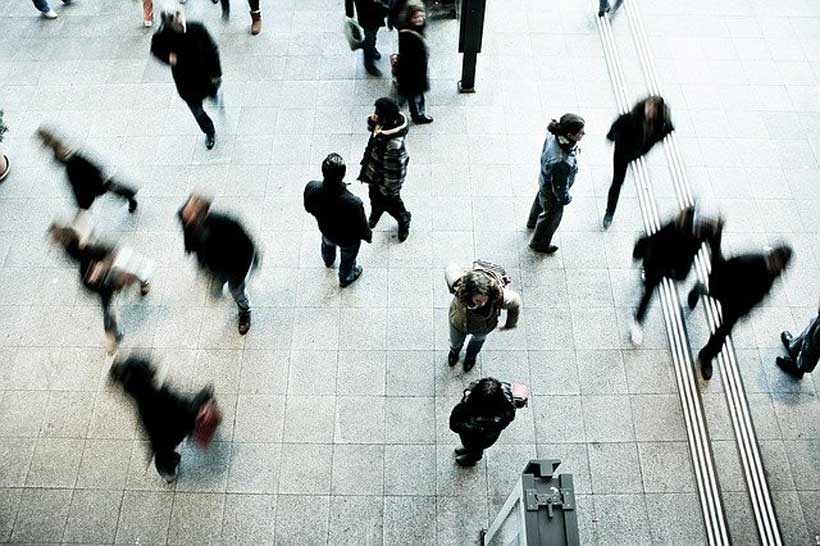 Since its entry on to the world stage, COVID-19 has disrupted global health systems, economies and societies. A new book by Klaus Schwab, Founder and Executive Chairman of the World Economic Forum, and Thierry Malleret, Founder of the Monthly Barometer, considers the far-reaching implications of the pandemic and argues the need for a "Great Reset" in every domain from policy-making to business.
"We are at a crossroads," the authors of COVID-19: The Great Reset argue. "One path will take us to a better world: more inclusive, more equitable and more respectful of Mother Nature. The other will take us to a world that resembles the one we just left behind – but worse and constantly dogged by nasty surprises. We must therefore get it right."
The book – part economic analysis, part public policy-oriented – is the first of its kind globally, appearing at the peak of the COVID crisis worldwide and at a time when a medical solution is still at least six months away. It includes theory and practical examples but is chiefly explanatory, containing many conjectures and ideas about what the post-pandemic world might and, perhaps, should look like.
The book offers a panoramic overview of the current situation. The first chapter assesses the impact of the pandemic on five macro categories: economic, societal, geopolitical, environmental and technological. The second chapter considers the effects in micro terms, on specific industries and companies. The third hypothesizes about the nature of the possible consequences at the individual level.
The book appears on Amazon this week in both e-book and print versions and will be made available worldwide. Its price is $4.99 / €4.99 / £3.99 / ₹ 399 / ¥599 / R$24,99 for the e-book, and $10.99 / €10.49 for the print version, making it globally accessible to a wide audience. Translations in German, French, Spanish, Japanese, Mandarin Chinese, and Korean are foreseen for late 2020.