COVID-19 and Future of Non-Traditional Threats to National Security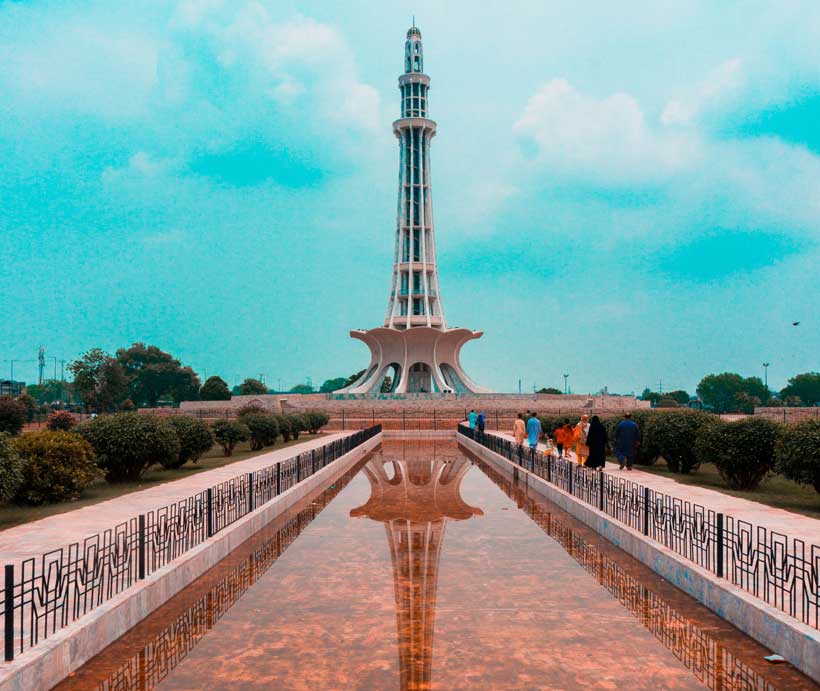 The term 'security' is a comprehensive concept that encompasses the internal and external security threats faced by nation-states within the prevalent international system. Thus, each state has a peculiar national security policy, dynamic enough in the face of evolving threats and inherent vulnerabilities. Therefore, a national security policy cannot be unidirectional aiming to address either traditional or non-traditional threats. Security is divided into two major debates i.e. traditional and non-traditional security. Traditionalists believe in military and political strength and their usage to strengthen the state. During Cold War era focus of security and strategic studies was centered on nuclear deterrence. However, the end of Cold War brought about a new wave of understanding about security, where scholars wanted to broaden the contours of security to many other aspects such as human, environment and societal security.
Those views were thoroughly criticized based on the logic that broadening the field of security will create inconsistency in it. However, time and developments at international level proved that security is not static; it evolves with the changing nature of threats, and in the face of latent or imminent risks. Environmental insecurity, human insecurity, terrorism, and cyber insecurity are a few prominent non-traditional security threats faced by modern states in 21st century. Although, these threats garner significant attention but focus of the world major powers remained towards enhancing military and political strength of their states. According to Stockholm International Peace Research Institute (SIPRI), military expenditure of states was $1917 billion in year 2019, which is 7.2% higher than it was in 2010.
So, when pandemic such as COVID-19 struck the world, no state was prepared enough to handle this essentially non-traditional threat. States which possess most destructive technologies such as nuclear weapons, where there is always a chance of nuclear catastrophe, which could lead to millions of deaths, were short of ventilators and intensive care units. Even though scientists warned for years that climate change will increase the chances of pandemics by amplifying disease vectors, the focus of state's national security never entailed such issues of human security; due to the belief that worst pandemics have already passed. Consequently, the price of this ignorance in terms of human security is now paid with 20% decrease in global economy, worldwide lockdowns, quarantines, and more than 220,000 deaths across the globe (number is still on the rise, with no vaccine having been developed yet). These stats reveal that though non-traditional security threats may not directly damage the national security, they can be catalytic in affecting the other essential elements of the national security. The globalized world that we live in today is more vulnerable to infectious diseases such as COVID-19 due to increasing trade, population density, migration, human displacement, climate change and deforestation. Therefore, it is essential for states to counter non-traditional security threats because they can potentially reduce national resilience of states to prosper. The consequences of these threats would be more damaging for developing world, where there is population density, lack of medical facilities and most importantly economic vulnerability of state to handle such threats for prolonged period of time.
According to World Health Organization (WHO), in low income countries such as Pakistan, government is not spending much on health facilities and capacity of general population to pay for health facilities has also decreased in last two decades. Pakistan is only spending 2% of its GDP on its health care system, against the global average of 10%. Moreover, social protection is also difficult in South Asia currently the expenditure on social protection is less than 2% against the global average of 11%. Furthermore, the cooperation among all sectors and especially various levels of government is also lacking. So far, government of Pakistan has taken some steps to control the global pandemic, including relief package of PKR 1.13 trillion, lock downs, partial lock downs, awareness campaign and tracking through technology, along with efforts for ensuring food and business security.
However, all these efforts by the government of Pakistan are reactionary to handle the effects of COVID-19. Need of the hour is to make proactive strategies to counter threats emerging from environmental insecurity to ensure human and economic security in country in a longer run. With the current economic situation, it would be herculean task for any government residing in Islamabad to handle this or any future pandemic. Although, traditional security threats to Pakistan's security are very much valid, but resources need to be spared in South Asia for human development and security. It is high time that both nuclear rivals of South Asia resort to diplomatic channels for handling their disputes and issues, so that essential investment could be made in national securities of both states to handle non-traditional security threats. These essential resources should be spent on building the capacity of health system, small businesses, procurement of medical equipment, essential policy and procedural rules at all levels of government for cooperation and response.
With these actions, future might be little less scary for South Asia and especially for Pakistan.
The Challenges of Hybrid Warfare in Pakistan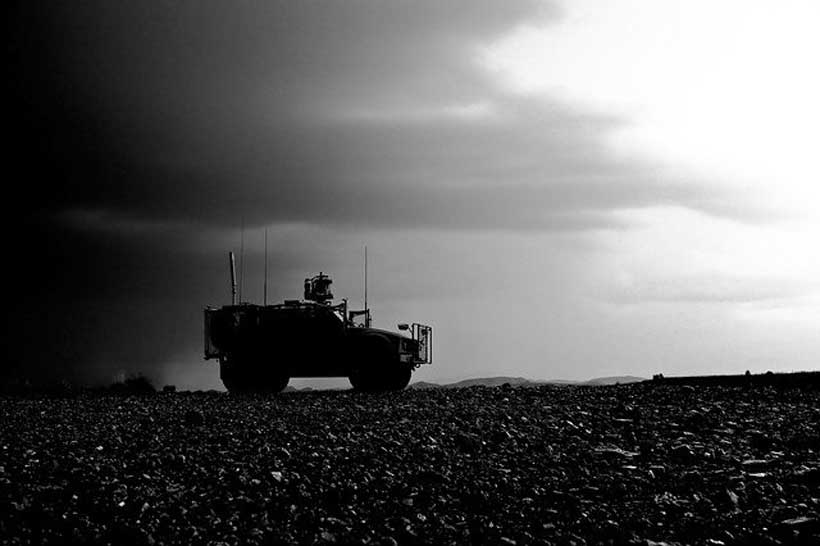 Hybrid warfare refers to the use of a mixture of conventional and unconventional military tactics and techniques in order to achieve strategic objectives. This type of warfare has become increasingly prevalent in recent years and has been utilized by numerous actors, including state and non-state actors.
Russians are considered to be the inventors of Hybrid war; the Russia-Ukraine hybrid war refers to a conflict between Russia and Ukraine that has been ongoing since 2014. The conflict began when Russian-backed separatists in the eastern regions of Ukraine, such as Donetsk and Luhansk, declared independence from Ukraine and formed the self-proclaimed "Donetsk People's Republic" and "Luhansk People's Republic." In response, the Ukrainian government launched a military operation to regain control of the region, leading to a conflict that has claimed over 13,000 lives.
Russia has been accused of providing military support to the separatists, including weapons, supplies, and manpower. The Russian military has also been accused of direct involvement in the conflict, including the use of Russian soldiers fighting in Ukrainian territory. Additionally, the conflict has been characterized by a sophisticated information warfare campaign that includes disinformation, propaganda, and cyberattacks.
The impact of the hybrid war in Ukraine has been significant, both for the country and for the wider region. The conflict has resulted in a large number of casualties and displacement, as well as significant economic and infrastructure damage. Moreover, the conflict has strained relations between Russia and the West, and has raised concerns about the security and stability of the region as a whole.
However, in the context of Pakistan, hybrid warfare has been a persistent issue due to the country's strategic location and the presence of numerous internal and external security threats. The country has faced a range of unconventional challenges, including terrorism, sectarian violence, and insurgency, which have significantly impacted its stability and security. For instance, the assault on the Chinese consulate in Karachi in November 2018, Ali Raza Abidi's murder in December, armed resistance to the construction of the China-Pakistan Economic Corridor in some areas of Balochistan, and the terrorist attack on the FC training facility in Loralai in January 2019 are all characterized as manifestations of hybrid warfare inside the nation.
Major contributors to the security situation in Pakistan:
One of the major contributor to the security situation in Pakistan is the state's use of hybrid warfare tactics in its foreign policy. This has been particularly evident in the context of its relationship with India, where Pakistan has been accused of supporting militant groups that carry out cross-border attacks and same goes for India as the EU Dis info Lab, an independent non-profit organization based in Brussels, Belgium, that specializes in research and analysis of disinformation campaigns, primarily in the context of the European Union (EU), published a number of reports detailing disinformation campaigns aimed at various countries, including India.
In 2019, the EU Dis info Lab published a report, according to its investigative study titled "The Indian Chronicles," India used 750+ websites located in 119 different nations to de-legitimize and isolate Pakistan internationally. The network was found to have links to the Russian government and was reportedly aimed at influencing public opinion on a number of sensitive issues, including the Indian elections, the situation in Kashmir, and tensions between India and Pakistan. The ultimate aim of all this is to keep Pakistan economically and politically unstable and to place Pakistan on the grey list of FATF, therefore, all this has further escalated tensions between the two countries and contributed to jeopardize the overall security situation in the South Asian region.
Adding to this, another major contributor to the security situation in Pakistan is the rise of extremist and militant groups, such as the Taliban and Al Qaeda, which have been able to gain a foothold in the country due to the lack of effective governance and the presence of ungoverned spaces. These groups have carried out a series of devastating attacks, resulting in loss of life and property, and causing widespread instability and insecurity.
For instance, the conflict in the North-West region of Pakistan dates back to the 1980s, when the Soviet Union invaded Afghanistan. The US and its allies provided support to the Afghan resistance fighters, many of whom were trained in Pakistan. After the Soviet withdrawal, these fighters turned their attention towards the Pakistani state, leading to an insurgency in the North-West region. Over the years, various groups have emerged, some with links to Al-Qaeda and the Taliban, others with more local agendas.
In response to this threat, the Pakistani military has conducted a number of operations in the North-West region, including Operation Zarb-e-Azab and Operation Radd-ul-Fasaad. These operations have had some success in reducing the threat from the insurgency, but the conflict remains ongoing. In addition to military operations, the Pakistani government has also employed various other tactics to counter the insurgency, including information operations, psychological operations, and development projects aimed at improving the lives of the local population.
While the conflict in the North-West region is the most notable example of hybrid warfare in Pakistan, there are also other examples of hybrid warfare in the country. For example, India has been accused of sponsoring terrorism in Pakistan, and there have been a number of high-profile terrorist attacks in the country that have been linked to India, even when we look into the course of history we get to know that the propagation of Mujib's six-point plan, as well as the training and assistance provided to the Mukti Bahini's violent separatist struggle, were all coordinated by India during the crisis in East Pakistan in 1971. In a similar line, the fact that India is still using proxies in the area to wage a Low-Intensity Conflict (LIC) against Pakistan may be used to examine the present scope of hybrid warfare against that country. Furthermore, there have been allegations of foreign intelligence agencies, such as the CIA, operating in Pakistan and using hybrid warfare tactics.
Along with this, Sectarianism also has been a major contributor to hybrid warfare in Pakistan, as the country has a long history of sectarian tensions between its majority Sunni and minority Shia populations. These tensions have often been exploited by external actors to advance their own interests, which has contributed to instability and conflict in the country.
One example of this is the rise of Sunni extremist groups, such as the Taliban and Lashkar-e-Jhangvi, which have targeted Shia communities in Pakistan and have been responsible for a number of high-profile terrorist attacks. These groups are often seen as being supported by external actors, such as Saudi Arabia, which has a long-standing interest in promoting Sunni Islam in the region.
In addition, Iran has also been accused of supporting Shia militant groups in Pakistan, which has further fueled sectarian tensions and contributed to hybrid warfare in the country.
The ongoing sectarian conflict in Pakistan has also created a conducive environment for extremist groups to operate, and has weakened the state's ability to effectively respond to security challenges. This has had a major impact on the stability and security of the country, and has hindered its progress and development.
Causes of hybrid warfare in Pakistan:
The causes of hybrid warfare in Pakistan are complex and multi-faceted, and can be traced back to a number of different factors. Some of the key causes of hybrid warfare in Pakistan include:
Political instability: Political instability in Pakistan has contributed to the rise of hybrid warfare in the country. The country has a long history of political instability, which has created conditions that are conducive to the development of insurgency and other forms of hybrid warfare.
Geopolitical factors: Pakistan's location in a volatile region, with hostile neighboring countries, has made it susceptible to hybrid warfare. The conflict in Afghanistan, and India's role in the region, has also contributed to the rise of hybrid warfare in Pakistan.
Religious extremism: Religious extremism has been a significant factor in the rise of hybrid warfare in Pakistan. The country has a history of religious extremism, with various militant groups using religion as a means of achieving their objectives.
Economic factors: Poverty, unemployment, and economic inequality have contributed to the rise of hybrid warfare in Pakistan. In many cases, individuals who are unable to find employment and who are living in poverty are more likely to join militant groups, which can lead to the development of hybrid warfare.
Strategies to Overcome its Implications:
Therefore, to get rid of hybrid warfare in Pakistan, a multi-faceted approach is needed that addresses the root causes of the conflict and provides stability, security, and prosperity to the people of the country. Some of the key steps that could be taken include:
Addressing the root causes of conflict: The root causes of the conflict and security issues in Pakistan, such as poverty, inequality, and political marginalization, need to be addressed to ensure long-term stability and security. This could involve economic and social reforms, such as poverty reduction initiatives, job creation programs, and measures to promote political representation and inclusion.
Strengthening institutions: The institutions in Pakistan, such as the government, military, and police, need to be strengthened to effectively respond to the challenges posed by hybrid warfare. This could involve reforms to improve transparency, accountability, and efficiency, as well as increased investment in capacity-building and training programs.
Improving governance: Effective governance is critical to addressing the root causes of conflict and ensuring stability and security. This could involve reforms to improve the delivery of public services, reduce corruption, and promote transparency and accountability.
Building resilience: Building resilience to hybrid warfare requires investing in human capital, such as education and healthcare, and in the development of infrastructure and economic systems. This can help reduce the risk of conflict and improve the capacity of communities to cope with shocks and stressors.
Conclusion:
In conclusion, Pakistan has been facing various forms of hybrid warfare for decades, from internal conflict to cross-border aggression from neighboring countries. The implications of hybrid warfare in Pakistan are significant, both for the country itself and for the region as a whole, and the conflict in the North-West region remains a major challenge to the stability and security of the country. To effectively counter hybrid warfare in Pakistan, a comprehensive and multi-faceted approach is needed, including military operations, information operations, psychological operations, and development projects aimed at improving the lives of the local population.
Why the Indo-Pacific turned out the US center of strategic gravity?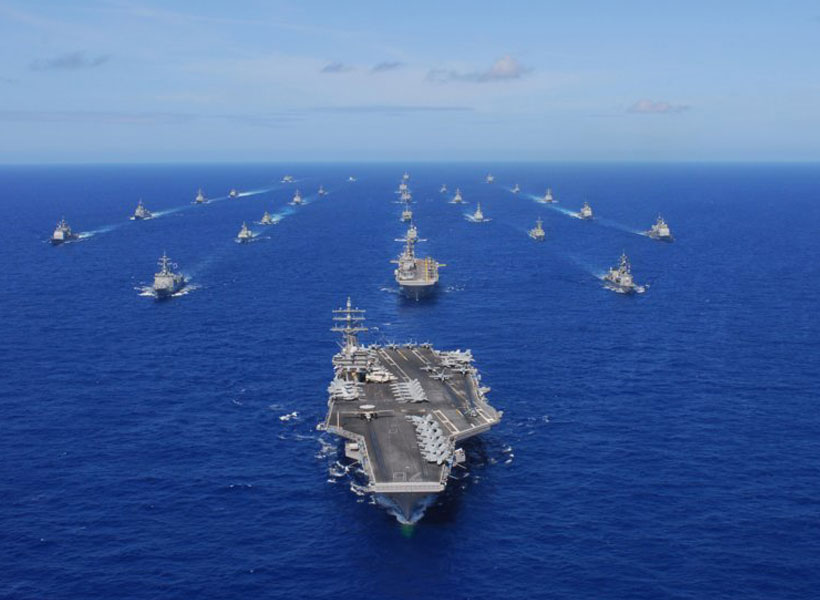 As a dominant power, the US keeps grave concerns about its hegemonic position at all times. Because the decline of France hegemony by Britain in the 18th century constantly reminds the US that its domination could be collapsed too. So, in this fear, the US after being the single most dominant nation follows the conscious policy and keeps Germany and Russia at the top of the list of threats to its hegemonic position. And accordingly, the US steers its diplomatic strategies where Europe is ascertained as the US center of strategic gravity in terms of averting the challenges of Russia and Germany. To deter their series of threats, for example, the United States, as an observer, formally introduced the largest regional organization in Europe, the OSCE (Organization for Security and Cooperation in Europe), in 1973, and by doing so, the United States influenced all European states and the Soviet Union's first former members to join NATO. By all means, it can be argued that US diplomacy keeps its eyes on Europe at all times. But it was till the late 20th century. A question to ask, therefore, what happened then?
After then, the US twirled its strategic cap from Europe to Asia, and Indo-Pacific turned out the US center of strategic gravity. But why it happened? There are many factors, but I enroll some credible dynamics that influenced the US to turn its strategic eyes from Europe to Asia in terms of sustaining its hegemonic position.
The Rise of China
Since the 21st century, China has brought rapid change in its technological, political, military, and economic sectors. With aiming to prolong military power, for instance, China fixed up a record-breaking expenditure for the Department of Defense (DOD) by $230 billion in the last budget which was the second largest in the world behind the US. Along with this, China also surpassed its intercontinental ballistic missiles (ICBMs); whereas it was 20 stockpiles in 2002, at present the number ramped up to around 400. And it is estimated that China's warheads will rise to 1,500 within the 2035 timeline. Moreover, China has now leapfrogged into a top position in terms of technologies; 5G communications, artificial intelligence (AI), quantum science, robotics, and space. Apart from these, China currently took place the second-largest GDP at 18 trillion in the world. And politically, China comprehended its strategic relations with ASEAN countries and it is playing a strategic role in the world system as a so-called 'benign power' and extending its alliances gradually.
Such the rise of china is beseeming as a threat that will decline the US hegemony in the future. According to Organsky's power transition theory, the single most dominant power is dethroned by the second largest power, which has a faster-growing economy, greater political capability, and sufficient military muscle in comparison to the matured power. According to this logic, China, as the second largest power in terms of political capability and economy, can shatter the US hegemony at any time. So, to resist the "China rise as threat" with a strong hand, the US makes the Indo-Pacific the pivot area of its geopolitical strategies.
9/11 Terrorist Attack
On September 11, 2001, the 19 militants affiliated with the Afghani Islamic extremist group Taliban-Al Qaeda staged jointly a terrorist attack on the American Pentagon (known as the World Trade Center) and dispatched more than 3,000 people. From this fact, the US defined terrorism as a great threat to its hegemony because it has already asserted that can destroy its dominant position at any time. For Statista, 37,001 terrorist attacks were cracked out in south Asia from 2007 to 2021 manifesting that the blaze of terrorism has been spread out mostly over this area. In this context, the Indo-Pacific region is identified as the counterterrorism pivot. As a result, the US kept its strategies towards Indo-Pacific to encounter terrorism.
Offensive Intention of North Korea
In 1950, North Korea wielded an offensive invasion against South Korea which was a pro-western country. On account of this, the US, as a friend to take revenge in place of South Korea, gave economic sanctions on North Korea under the Trading with the Enemy Act (TWEA) that was exercised till 2008. Consequently, the US-North Korea bilateral relations have gone out as more antagonistic.
But before 2009, North Korea did not carry out any potential challenge against the US threats for interest. For the first time in 2013, Kim Jong-un after being the supreme leader of North Korea launched a robust attack on US interests by conducting a ballistic missile test on Japan which was a great alliance of the US. Following that, in 2016 and 2017, North Korea again tested ballistic missiles nearby South Korea and the US that ghostly set ablaze the US hegemony. At that time, the US Defense Intelligence Agency (DIA) reported that in terms of warhead stockpiles, North Korea has ramped up from short-range ballistic missiles (SRBMs) to intercontinental ballistic missiles (ICBMs) that could challenge us at any time.
And that's happened so in 2022, North Korea carried out an unprecedented 63 ballistic missile tests nearby the US and its alliance's territory. So, the US policy along with UN resolutions evoked North Korea to curtail its ballistic missiles. But Kim Jong-un directly refused their denuclearization voice and even motivated his country to continue the development of nuclear power. Therefore, undoubtedly such behavior of Kim Jong-un determines an offensive intention that can carry out a strong attack on US hegemony believed by the US intelligence community. For this reason, the US kept its strategic eyes on North Korea under the Indo-Pacific umbrella.
Geographical Proximity regarding Alliances
To sustain the hegemonic position in the international system, the single most dominant nation has to provide economic assistance, political support, and security to its alliances. In this context, the US has played the parental responsibilities (PR) for its alliances since it became a hegemon in the 20th century. At present, we can see that Asia-based US alliances are facing more threats than the other alliances of the world. Such as; India, Taiwan, Japan, and South Korea which are US-friendly states are constantly confronting the security threats of China and North Korea. China, driven by expansionist ideology, constantly seeks to the way of how to control Ladakh, Sikkim (India), and Doclam territory (Bhutan) by military forces. Not only that, but China by following the One-China principle also assaults Taiwan's sovereignty since 1992. On the other hand, North Korea escalates its aggressive intention in Northern Limit Line (NLL), a maritime border between South and North Korea, and ups tensions in the South's city of Sokcho. Even more, North Korea's series of military actions, namely its consecutive launches of ballistic missiles, threaten the peace, security, and stability of Japan.
Therefore, as a hegemon, it is the US's responsibility to encounter those rising threats that challenge its hegemonic position through the geographical proximity of its alliances. In this regard, the US triggered its strategic gun toward Asia where its alliances faced more threats than others.
In all these views, it is asserted as a conclusion that the Sino-US competition is continuously making the Indo-Pacific region very complicated that will be prolonged so far in the future. But, in this region, it is required for underdeveloped or developing countries like Bangladesh to remain vigilant about the Sino-US geopolitical game and must avoid being the KABAB MEIN HADDI of their politics.
Defence in the new age of AtmaNirbhar Bharat
Authors: Dr. Manan Dwivedi and Shonit Nayan*
Make in India is an all pervasive, all subsuming and all intrinsic entity to the new trajectory of innovation and development which the nation is adhering to with hits larger idiom of becoming a super power by 2047, with the other name being the nomenclature of indigeneity. India has been strengthened both symbolically and materially through the modicum of its G-20 Presidency and its role as a non-permanent members of the hallowed portals of the United Nations Security Council (UNSC) with the entire conceptualization of the concept of human security, which itself takes us back to our Vedic and the Sanatani past.
As a neophyte when one dwelt inside as a kid into the tales of the long gestation time periodswhich go into acquiring new weapons technology and weaponry itself for the nation's Defense forces, several rudimentary efforts have been in sway by the New Delhi denomination. The manner in which the TATA's are tying up with the Boeing and the Airbus industries and the pace at which Adani has partnered with Lockheed Martin, makes a concerned citizen get up and take notice. There was a manner in which stories percolated to us that by the time a particularly potent weapon system would be operationalized by the military, it would have turned outmoded and obsolete. Still, the more optimists amongst us can avail of the pride that now the New Delhi dispensation has made it clear to the Global Defense investment and manufacturing interests that the foreign firms have to establish manufacturing hubs and nodes if they want to emerge as the key exports to the Indian Defense establishment. Also, as an attendant fact, the tangible narrative ascertains that the foreign firms would be free to export Defense weaponry to the foreign nations too while manufacturing in the country.
As an instance, Tejas is a single engine, Delta wing and multirole fighter designed by the Aeronautical Development agency with the Hindustan Aeronautics Agency, they are meant to replace the aging fleet of MIG-21's in order to improve the aggressive and defense outreach of the Indian Air force and Indian Navy. The Tejas are part of the extension of the LCA (Light Combat Aircraft) which seeks to bring India in parity with few forces and their defense establishments. Keeping in view the fact and the attendant practice of the Comptroller and Auditor General, the new Tejas Mark 1 an aircraft carries 40 improvements over the Tejas aircraft built in 2015. Thus, the canny optimists amongst us can hope for better and ebullient news as far as the LCA and other procured and ingeniously manufactured weaponry is concerned. One need not relegate to the backburner the fact that the weaponry aid to the besieged Ukraine has stymied and effectively blocked the invading force of Moscow. With the Ukrainian President Zeklensky clamoring for more state of the art armaments such as the Leopard tanks from Poland and Germany, the significance kill potential of advanced machinery and their tell tale application serves as the " differential " between a military and Defense victory or a debacle and a defeat.
Self reliance in defense production has been one of the key attributes of the Indian defense Policy since the 1960's. In the 2018 make in India defense programme there is an added emphasis on theskill enhancement and the technological expertise of the employees in the Aerospace and the Defense industry. The Defence Production Policy further elaborates and relates that, "Centres of Excellence with industry participation and with Government support, will be set up in niche areas to enable development of frontier technology areas with active involvement of academia and R&D institutions. 19.7 Competitive funded prototyping will be pursued during the design process to address the multiple challenges of technical feasibility, affordability, producibility and supportability."
The Defense Production Department seeks to spawn a qualified and comprehensive production infrastructure in order to prepare weapons and platforms of the order of tanks. Fighter- multirole jets, helicopters, submarines, earth moving equipment, armored vehicles and heavy vehicles to add teeth and robustness to the Indian Defense establishment with the added carrot to the foreign investors who can further on export their weapons wares to other nations too with Indian stations serving as the manufacturing hub for the larger region. Thus, expediency, returns and self reliance all amalgamate into pitchforking India into the larger firmament of Defense production and Trade. Still, it needs to be emphasized that AtmaNirbharta does not contain itself into the constraints of plane jane self reliance but the entire vision of the conceptualization earmarks the new found perch and confidence of a rising India. It's also a striving to let us relegate to the backburner, the dark shadows of Colonialism and place an end to the slave mindset of the nation's hoi polloi and make them and the defense industry to gel with global innovation currents along with the stress on comprehensive citizenship.
*Mr. Shonit Nayan is a Programme Fellow at India Smart City Fellowship Program, Ministry of Housing & Urban Affairs