COVID-19 and Future of Non-Traditional Threats to National Security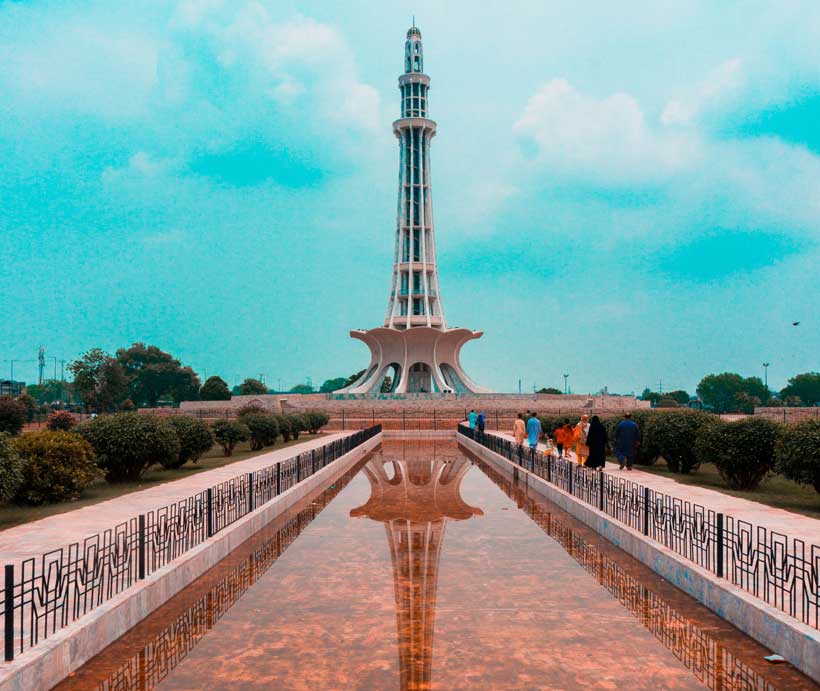 The term 'security' is a comprehensive concept that encompasses the internal and external security threats faced by nation-states within the prevalent international system. Thus, each state has a peculiar national security policy, dynamic enough in the face of evolving threats and inherent vulnerabilities. Therefore, a national security policy cannot be unidirectional aiming to address either traditional or non-traditional threats. Security is divided into two major debates i.e. traditional and non-traditional security. Traditionalists believe in military and political strength and their usage to strengthen the state. During Cold War era focus of security and strategic studies was centered on nuclear deterrence. However, the end of Cold War brought about a new wave of understanding about security, where scholars wanted to broaden the contours of security to many other aspects such as human, environment and societal security.
Those views were thoroughly criticized based on the logic that broadening the field of security will create inconsistency in it. However, time and developments at international level proved that security is not static; it evolves with the changing nature of threats, and in the face of latent or imminent risks. Environmental insecurity, human insecurity, terrorism, and cyber insecurity are a few prominent non-traditional security threats faced by modern states in 21st century. Although, these threats garner significant attention but focus of the world major powers remained towards enhancing military and political strength of their states. According to Stockholm International Peace Research Institute (SIPRI), military expenditure of states was $1917 billion in year 2019, which is 7.2% higher than it was in 2010.
So, when pandemic such as COVID-19 struck the world, no state was prepared enough to handle this essentially non-traditional threat. States which possess most destructive technologies such as nuclear weapons, where there is always a chance of nuclear catastrophe, which could lead to millions of deaths, were short of ventilators and intensive care units. Even though scientists warned for years that climate change will increase the chances of pandemics by amplifying disease vectors, the focus of state's national security never entailed such issues of human security; due to the belief that worst pandemics have already passed. Consequently, the price of this ignorance in terms of human security is now paid with 20% decrease in global economy, worldwide lockdowns, quarantines, and more than 220,000 deaths across the globe (number is still on the rise, with no vaccine having been developed yet). These stats reveal that though non-traditional security threats may not directly damage the national security, they can be catalytic in affecting the other essential elements of the national security. The globalized world that we live in today is more vulnerable to infectious diseases such as COVID-19 due to increasing trade, population density, migration, human displacement, climate change and deforestation. Therefore, it is essential for states to counter non-traditional security threats because they can potentially reduce national resilience of states to prosper. The consequences of these threats would be more damaging for developing world, where there is population density, lack of medical facilities and most importantly economic vulnerability of state to handle such threats for prolonged period of time.
According to World Health Organization (WHO), in low income countries such as Pakistan, government is not spending much on health facilities and capacity of general population to pay for health facilities has also decreased in last two decades. Pakistan is only spending 2% of its GDP on its health care system, against the global average of 10%. Moreover, social protection is also difficult in South Asia currently the expenditure on social protection is less than 2% against the global average of 11%. Furthermore, the cooperation among all sectors and especially various levels of government is also lacking. So far, government of Pakistan has taken some steps to control the global pandemic, including relief package of PKR 1.13 trillion, lock downs, partial lock downs, awareness campaign and tracking through technology, along with efforts for ensuring food and business security.
However, all these efforts by the government of Pakistan are reactionary to handle the effects of COVID-19. Need of the hour is to make proactive strategies to counter threats emerging from environmental insecurity to ensure human and economic security in country in a longer run. With the current economic situation, it would be herculean task for any government residing in Islamabad to handle this or any future pandemic. Although, traditional security threats to Pakistan's security are very much valid, but resources need to be spared in South Asia for human development and security. It is high time that both nuclear rivals of South Asia resort to diplomatic channels for handling their disputes and issues, so that essential investment could be made in national securities of both states to handle non-traditional security threats. These essential resources should be spent on building the capacity of health system, small businesses, procurement of medical equipment, essential policy and procedural rules at all levels of government for cooperation and response.
With these actions, future might be little less scary for South Asia and especially for Pakistan.
European security becomes a matter of the EU only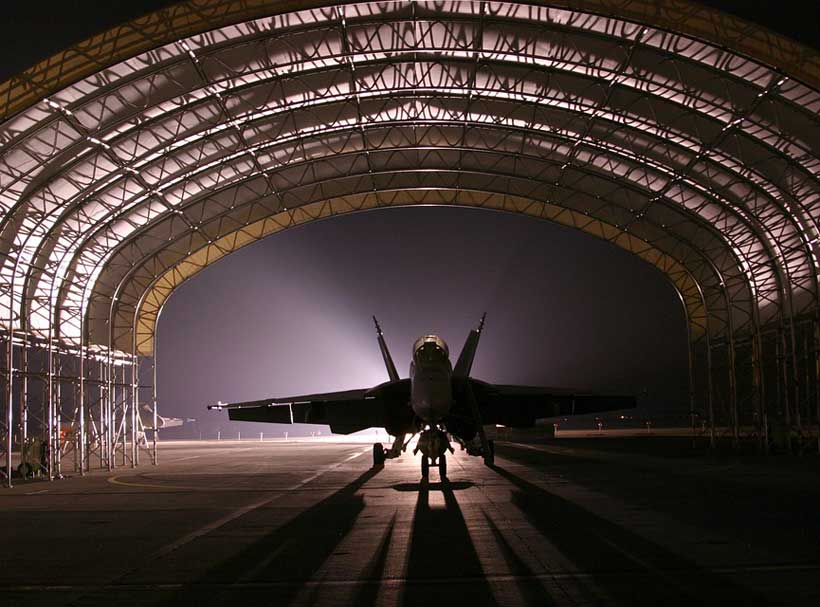 A rift between the U.S. and the E.U. in the military sphere has become wider. On November 22 the U.S. formally withdrew from the open-sky treaty that accelerated European security.
The 1992 treaty allows the 34 member countries to conduct short notice, unarmed, reconnaissance flights over the other countries to collect data on their military forces and activities.
"Russia didn't adhere to the treaty, so until they adhere, we will pull out," Trump told reporters outside the White House in May. Now he has realized his threats.
America's European allies do not support the Trump administration's decision to exit Open Skies.
Thus, Germany regrets US withdrawal from Open Skies Treaty and remains committed to it, German FM Heiko Maas has said.
Germany considers the Open Skies Treaty, allowing military observation flights over the territories of signatory states, as an important part of arms control, he said.
Maas said that he regretted the decision made by the Trump administration. He pointed out that the Open Skies Treaty contributes to confidence building and the promotion of security in the whole northern hemisphere "from Vladivostok to Vancouver."
Eleven member countries even issued a statement in May expressing their "regret" about the Trump administration decision.
France, Belgium, Czech Republic, Finland, Germany, Greece, Italy, Luxemburg, Netherlands, Portugal, Spain and Sweden declared that they "will continue to implement the Open Skies Treaty, which has a clear added value for our conventional arms control architecture and cooperative security. " They reaffirmed that this treaty remains functioning and useful.
The treaty gave without sophisticated satellite capabilities a way to gather and share – all the member countries could access imagery gathered on flights.
It could be concluded that the U.S. as usual does not care. It pursues exclusively its own goals and does not intend to sacrifice its national interests and ambitions for the sake of Europe.
As soon as Europe was convinced of this the European Union decided to take measures to neutralize the emerging gaps in the system of ensuring European security.
Josep Borrell, EU High Representative for Foreign Affairs and Security Policy, as well as other European politicians think that such significant contradictions in views of the U.S. and the EU on ensuring regional security show the urgent necessity to develop a new EU military doctrine.
Today the European Union aims to draw up a master military strategy document to define future threats, goals and ambitions in defence while focusing on six new areas of joint weapons development including tanks, officials and diplomats said.
"After four years of hostility towards NATO by U.S. President Donald Trump, the EU, led by France, wants to become a stand-alone military power in the long term, strong enough to fight on its own. We need to build a compass. This is a common way of looking at the world, of defining threats and addressing them together," said a senior EU official.
Borrell has cited "an increased momentum to strengthen our collective capacity" since a December 2017 EU defence pact to develop more firepower independently of the United States.
Defence ministers will also review the bloc's first annual review on joint capabilities, which is expected to set out 100 areas for governments to develop together from 2025 over six areas, including battle tanks, maritime patrol vessels, countering drones and jamming technology.
France, Germany, Italy and Spain hope that by developing national defences together, the EU will save money by putting an end to competing national industries that duplicate weapons.
It is absolutely clear that it is time for the European Union to stop flattering itself about the U.S. assistance. It's time for Europe to learn to rely only on itself and to be independent.
The next step for Europe is to convince zealous U.S. supporters like the Baltic Sates to acknowledge this need.
The Future of QUAD grouping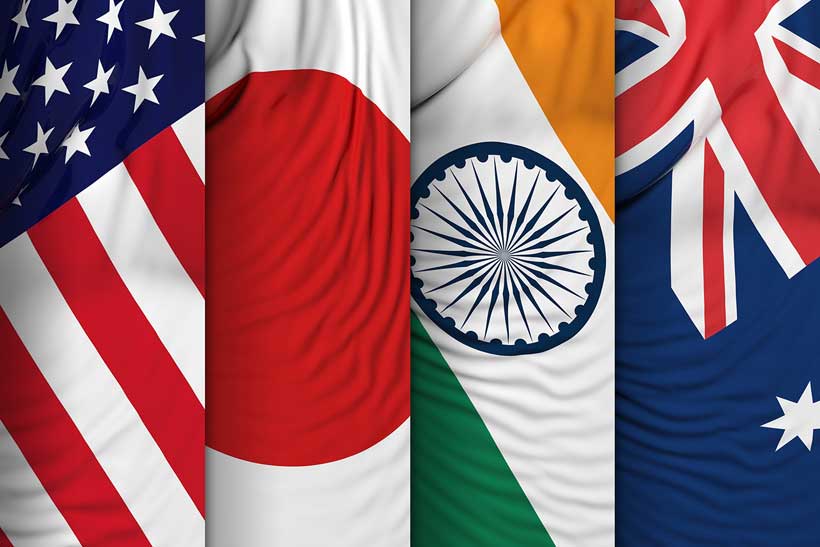 With the ever changing dynamics of geopolitics in Eastern Hemisphere, the consolidation of QUAD countries in recent time presents a considerable window to wane the influence of China in the region. On Oct 6, the foreign ministers from four QUAD countries met in Tokyo and expressed their views to maintain the Free & Open Indo-Pacific. Amid all the chaos and disturbance in the world, where most of the meeting and submit held virtually, foreign ministers from Japan, the USA, India and Australia met in person. This was a significant step as it was the second ministerial meeting among these countries. In 2017, during the ASEAN summits, the four leaders from these countries discussed the plans to revive the Quadrilateral alliance. The continuous growing threat from Beijing is becoming a major concern for all these nations. Where one side the USA and Australia are on the receiving end of Trade war with China, On the other hand, India and Japan has their territorial disputes with Beijing.
The obvious focus of the recent meeting was China, the constant muscles flexing of the PLA Navy has been one of the major threat for the regional economic and security architecture. These four countries emphasized on the rule-based order, US Secretary of State Michael R Pompeo targeted China and asked for better collaboration with in the 4 countries to safeguard everyone's right from Chinese aggressive policies. From last 2 years, there was a pattern of collaboration among these four nations in the regions. In 2019, India and Japan jointly signed a port deal with Sri Lanka for the development of East container Terminal at the Port of Colombo. This Step was a big leap to project the QUAD countries economic collaboration. Soon in July 2019, India and Myanmar signed an MOU to increase their partnership in the military ties in the fields of training, joint surveillance, maritime security etc. The current meeting will surely enhance the better partnership among these nations.
Security Architecture In the region
India announced the participation of Australia in the Malabar exercise, and a sharp reaction came from the Chinese side. India has already inked the military logistic pact with the US, France, South Korea, Singapore, Japan& Australia. But these are not only four countries having an interest in Indo-Pacific, recently Germany has announced to send a warship to patrol in the Indian ocean. This shows the growing importance of Indo-pacific in the future. In recent time, south Asia is becoming a playground for the major nations not only militarily but also economically. The QUAD plus countries which also includes New Zealand, South Korea and Vietnam. The cooperation among these nations continuously evolving day by day, These nations are already helping each other in the health sector for the better management to counter COVID. Covid situation raised a lot newer problems in front of India, with this regard Indian Government asked for the coordinated response for the new challenges in between of coronavirus and stressed upon better management of supply chains and access of vaccine.
Beyond the Military Ties
Economic ties between the QUAD members and Beijing will tell you how strong and deep Chinese investment has its roots in some of the prime sectors. Australia can be present as a key example, where Chinese investment can be seen from infrastructure projects to even national politics. Chinese Foreign Ministry spokesman Zhao Lijian said that China bore no responsibility for the sharp downturn in the economic ties between two countries. Though recently Both countries signed the RCEP agreement but the normalcy in relations will not be there any soon. QUAD countries need to understand the better collaboration should also be there in the economic sense also. The recent skirmish between Indian & Chinese security forces has changed Delhi's perspective and made Indian policymakers to look out for other alternatives even in the technological domain. As every country has its different perspectives regarding Indo-Pacific, Japan's strategy complements the rule-based order and promotes maintaining of regional order. With the ageing population, Japan focused more on promoting economic ties and securing its islands from any kind of threats.
The Future
Strategically the importance of the recent meeting can be seen through the addition of Australia in the Malabar exercise, Which will change the security dynamics of the region. Though the importance of the regional partners to maintain the rule based order will have a long way to go. Everyone was looking towards the USA's election result for the future of QUAD. As President-Elect of the USA and India's Prime Minister talked over the phone and soon Biden stated that his priority is to secure a Free and Open Indo-Pacific. Though the future of QUAD will be blurred if these nations will not able to cooperate in economic terms. In the last few years, Washington is struggling to maintain its regional hegemon in the region because of the economic constraint. USA's attempt to pass down its responsibility to regional stakeholders can be seen through the whole QUAD block formation, where one side USA wants to formalize this block in order to maintain its superiority in the region and to restrain Bejing. On the other hand, India's & Japan's perspectives are poles apart from the USA's version. These countries refrain themselves to name China directly and described this grouping as to maintain the regional order. The understanding between each nation in the formal platform cannot be described as one and will take many years to form a proper economic bubble. Which will be serving as a genuine platform mechanism in order to keep free, open and inclusive Indo-Pacific. The deadly clashes between Indian and Chinese forces worked as a reactant for more cooperative behaviour between the four countries. China's Continuous interference in the internal affairs of Australia made this nation to grow their defence forces budget, which shows their growing concerns over Chinese authoritarianism. Even after so many ups and downs in the QUAD proper functioning, these countries also have to face the change of government in their respective. The success of QUAD will depend on the collaboration between like minded nations which will not work on to contain any particular country but will propose some kind of opportunities and chances for every member state benefits.
NATO's expanded presence in Latvia is myth
In November NATO's enhanced Forward Presence Battle Group Latvia was strengthened by Iceland. This information was disseminated across Europe. But what is behind this fact?
November 3, at Ādaži base, Minister of Defense Artis Pabriks and Commander of the National Armed Forces Lieutenant General Leonīds Kalniņš marked Iceland's accession to the NATO Battlegroup in Latvia.
It is reported that as part of NATO's expanded presence in Latvia, Iceland will make a contribution in the field of strategic communication. Communication experts from Iceland have also joined NATO's expanded presence battlegroups in Lithuania and Estonia.
This event shows nothing more but NATO's tools of manipulating public opinion. In this particular case, NATO tries to give weight to a very minor event in order to simulate its activity in the Baltic States. Taking into account the fact that Latvia as well as Lithuania and Estonia are increasing their defence spending at NATO request, the Alliance has to do something to show its commitment to maintain the security in the Baltic region. In reality NATO authorities are sick and tired of the Baltic States constantly asking for help.
It's hard to imagine how Iceland could strengthen NATO's enhanced Forward Presence Battle Group in the Baltic countries. Though it is known that Iceland is a NATO member since the alliance's foundation on April 4, 1949, few people know that Iceland does not even have a standing army, and its defence forces consist of a militarized coastguard and a paramilitary force. The more so, Iceland's strong pacifist history has led to considerable opposition to NATO membership in Iceland.
In 2019 while during a visit by the Secretary-General Jens Stoltenberg to Iceland, the Prime Minister Katrín Jakobsdóttir spoke of her support for withdrawing Iceland from NATO. Her party, the Left-Green Movement, is the senior partner of the Icelandic government also supports withdrawing!
So, NATO and Iceland have found a way how to actively demonstrate their help without doing anything in reality.
The purpose of establishing and deploying NATO's enhanced presence battlegroups in the Baltic States is to enhance NATO's deterrence and strengthen the Alliance's defense by demonstrating solidarity against all forms of aggression. The only thing Island could do in this situation is to demonstrate solidarity with Latvia. But Latvia needs much more and hopes for real aid. Does Latvia need such military contingent on its territory which could not really defend it in case of aggression? Should Latvia pay for such unreliable defence? Does NATO deliberately weaken its enhanced Forward Presence Battle Group Latvia?