The COVID-19 pandemic has concentrated minds about the resilience of our health care systems and it is challenging member states' health policies and their effectiveness. In addition, doctors, medical staff and health care staff are under unprecedented pressure. Do we have sufficient medical facilities and supplies to respond to the emergency even when strict containment measures are in place? Can our human right to the enjoyment of the highest attainable standard of physical and mental health be fulfilled under the current circumstances? Are health care workers sufficiently protected and can they manage the immense responsibility placed on their shoulders? In the midst of this tragic pandemic we cannot pretend to have all the answers to these existential questions. But we can highlight some of the fundamentals of a health care system which seeks to meet the needs of the entire population and which builds resilience in order to respond to public health emergencies.
It is obvious that all people have the right to the protection of their health against the pandemic. Universal health coverage creates the basis for this. Broader social protection measures are necessary to address entrenched health inequalities. A focus on gender plays a central role in effective responses. The development of inclusive and resilient health care systems, which is likely to take place under conditions of renewed austerity, should eschew the negative effects on the right to health experienced during the economic crisis of the previous decade.
Universal health coverage
The fulfilment of the right to health is often viewed as an issue about access to health care. During my visit to Greece in 2018, I observed the negative impact of long-term austerity measures on the availability and affordability of health care. I urged the authorities to remove obstacles to accessing universal medical coverage and to increase their efforts to recruit health care staff. The achievement of universal health coverage is one of the targets of the United Nations' Sustainable Development Goal 3 (ensure healthy lives and promote well-being for all at all ages). According to the World Health Organisation (WHO), universal coverage means that all individuals and communities receive the health services they need without suffering financial hardship. It includes the full range of essential, quality health services, from health promotion to prevention, treatment, rehabilitation, and palliative care.
Efforts to achieve universal health coverage received a boost on 10 October 2019 with the UN General Assembly's adoption of a high-level political declaration "Universal health coverage: moving together to build a healthier world", following its approval by world leaders in September. The declaration recognises that health contributes to the promotion and protection of human rights and makes a commitment to covering one billion additional people by 2023 with quality essential health services, with a view to covering all people by 2030. The declaration stresses that strong and resilient health systems, capable of reaching people in vulnerable situations, can ensure pandemic preparedness and effective responses to any outbreak.
It is significant that the declaration specifically covers mental health and well-being as an essential component of universal health coverage and stresses the need to fully respect the human rights of people experiencing mental health problems. Mental health professionals have pointed out that the current pandemic is resulting in a parallel epidemic of fear, anxiety, and depression. The highly stressful environment and the containment measures taken out of necessity place a significant burden on the mental health of the general population. Existing mental health conditions may also worsen further, and opportunities for regular outpatient visits are narrowing. People treated in psychiatric institutions find themselves in an especially vulnerable situation, with diminishing access to care and additional risks of infection. Public Health England has issued detailed guidance on preserving mental health and wellbeing during the coronavirus outbreak.
Civil society representatives have expressed concern that the UN Declaration does not in fact reaffirm the right to health as an entitlement and that it leaves too much discretion to governments in determining the extent of universal health coverage with reference to "nationally determined sets". Measures to address the needs of migrants, refugees, internally displaced persons and indigenous peoples have also been qualified to be applied "in line with national contexts and priorities". In addition, NGOs have highlighted funding gaps for universal coverage and the essential role of public health systems in meeting the health care needs of vulnerable populations. It is crucial that the current gaps in universal coverage are not allowed to become obstacles to a comprehensive response to the coronavirus pandemic and the availability of care for all.
In Europe, the unaffordability of health care has been an important barrier to the full realisation of universal health coverage. Significant out-of-pocket payments can result in unmet needs or financial hardship for service users. According to the WHO, this may be the case in the majority of European countries. In my 2019 report on Armenia, I made a connection between low public health expenditure and the difficulties experienced by older people in obtaining specialised treatment and palliative care. During my visit to Estonia in 2018, I noted that 1 in 4 persons above 65 in poor health could not afford care. Doctors of the World (Médecins du Monde) has pointed out that many people belonging to disadvantaged groups may also face issues about health insurance entitlement.
Health inequalities and social determinants of health
The concerns about the gaps in the reach of universal health coverage in Europe are related to health inequalities between and within countries, and the broader issues of poverty and social determinants of health. The right to health is closely interconnected with other social rights such as the rights to social security and protection, and the right to housing. Since the WHO Constitution defines health as a state of complete physical, mental and social well-being and not merely the absence of disease or infirmity, it is unlikely that universal health coverage alone would be effective in addressing health needs in a sustainable manner. A broader social rights approach is required.
The landmark health equity status report by WHO Europe from 2019 reveals that health inequalities in Europe have remained the same or have worsened over the last 10-15 years. Although average life expectancy across the WHO European region of 52 countries has increased for both women (82 years) and men (76 years), significant health inequities remain between social groups. Women's life expectancy is cut by up to 7 years and men's by up to 15 years if they find themselves among the most disadvantaged groups. Regional inequalities in life expectancy continue to persist or worsen within most countries. It is also worrying that health gaps between socioeconomic groups increase with age.
The report makes a highly useful contribution in identifying social determinants and drivers of the health gap and in so doing maps means of improving the situation. In addition to universal access to health care, social protection, housing, education and employment are significant factors in improving health status. The report recommends integrated solutions based on a combination of interventions. Remarkably, it argues that the most cost-effective means of closing the health divide is increased investment in housing and community amenities.
Unfortunately, affordable housing is in short supply in Europe and the overall spending by governments on social housing stood at only 0.66% of the European GDP in 2017, as I noted in an article in January this year. In December 2019, the UN Special Rapporteur on the right to housing, Leilani Farha, sounded the alarm about the current global housing crisis and published guidelines for the practical implementation of the right to adequate housing.
In March, she pointed out that housing had become the front-line defence against the coronavirus as governments relied on people to stay home to prevent the spread of the pandemic. The Rapporteur expressed special concern at homeless people and those living in grossly inadequate housing, often in overcrowded conditions or lacking access to water and sanitation, making them particularly vulnerable to the virus. It is obvious that homeless people should not be penalised for not being able to stay at home during the pandemic. In Scotland, local authorities have made unoccupied student flats and hotel rooms available to rough sleepers in the current situation. A similar positive initiative was undertaken by the UK government in England. Long-term housing solutions for homeless people remain necessary. They will make our societies more resilient against crises and pandemics.
Gender-responsive approaches to health and equality
Gender is another determinant of health. The differences in health status and needs between women and men are not simply related to biological differences but to the impact of societal gender norms and stereotypes. The WHO has pointed out that factors affecting notions of masculinity and femininity and the way gender roles are defined in societies can have a massive effect on the health of men and women. We need gender-responsive approaches to health which take gender norms and inequalities into account and act to reduce their harmful effects. Progress towards gender equality should have a positive impact on the health of both women and men. Ultimately, gender-responsive approaches based on equality can help transform the gender roles, norms and structures which act as barriers to achieving healthy lives and well-being for everybody.
The higher average life expectancy of women in comparison with men is usually referred to as the "mortality advantage". 70% of the European population over 85 are women. However, the additional years are often accompanied with ill health or disability. Women in Europe live on average 10 years in ill health while the figure for men is 6 years. The WHO report on women's health and well-being in Europe highlights cardiovascular diseases, mental health problems, gender-based violence and cyber-bullying as prevalent health issues among women. Breast, cervical, lung and ovarian cancers pose significant burdens to women's health. Women consider themselves less healthy than men and report more illness. They are less represented in clinical trials making it more difficult to determine safe dosage ranges and possible side effects of medicines for women. Sexual and reproductive health is another area where gender-specific and human rights-based responses are necessary.
Norms around masculinity and socio-economic factors are related to men's risk-taking behaviours and underuse of health services across many European countries. The WHO report on men's health and well-being in Europe points out that men have unhealthier smoking practices and dietary patterns, heavier alcohol drinking habits and higher rates of injuries and interpersonal violence than women. 86% of all male deaths can be attributed to noncommunicable diseases and injuries, especially cardiovascular diseases, cancers, diabetes and respiratory diseases. Raised blood pressure is a leading risk factor with a higher prevalence than in women. Suicide rates among 30-49-year-old men are five times higher than among women of the same age. Yet men report better subjective health than women and use health services less often than them.
It is reported that the coronavirus has gender-differential effects. The fatality rate for men appears to be up to twice as high as for women. Although we do not yet know the cause for this, it has been suggested that both biological factors and gendered risk behaviours, such as smoking, may be relevant. Gender matters in responses to the pandemic, too. Social distancing or lockdowns at home bear a specific danger to women's health in terms of a higher risk of domestic violence. Many women victims of violence may experience additional difficulties in seeking help in shelters which have closed down or decide not to seek medical attention for fear of contagion. Women's exposure to the coronavirus is aggravated by the fact that they are in the clear majority among health care staff and as informal and family carers. It is essential that the prioritisation of the availability of health services during the pandemic does not discriminate on the ground of gender. This also applies to access to sexual and reproductive health care, including abortion.
The WHO European region is the first WHO region to implement strategies on the health and well-being of both women and men in a coordinated way and following a human rights-based approach. Ireland was the first country in Europe to prepare a health policy specifically targeting men already in 2008. Health policies which address both women's and men's health in gender-specific ways through the different stages of life are mutually reinforcing and highlight gender as a central determinant of health.
Way out from the crisis
The pandemic is a danger to all of us but there are many groups of people who are in an especially vulnerable position or highly exposed to it. Older persons find themselves in a high-risk group and inter-generational solidarity is now in high demand. Many persons with disabilities rely on the support of others in their daily activities and the continuity and safety of such support must be guaranteed during the crisis. People living in institutions or detention face a high risk of infection and should be afforded protective measures. I have highlighted the situation of immigration detainees and prisoners specifically. Homeless people are extremely vulnerable as stated earlier. The living conditions of many Roma remain inadequate with limited access to water and sanitation. A great number of refugees and migrants find themselves in a similar situation.
In the response to the COVID-19 pandemic, all population groups should be able to access health care, including medicines and vaccines, without discrimination. Any absolute necessity for prioritisation in terms of limited resources must be based on sound medical evidence and the individual urgency of the required treatment. Everyone's human dignity must be respected without putting into question the fundamental equality of every person's life. Focused efforts are required to preserve mental health during the crisis and to ensure the continuity and safety of treatment.
Positive measures should be applied to mitigate the risks of the pandemic on the health of groups who are particularly vulnerable or exposed to the coronavirus. Such measures should be effective and proportionate and could include, for example, enhanced social support, provision of adequate housing, access to water and sanitation, deinstitutionalisation, anticipated release from custody, facilitated access to protective equipment and coronavirus testing, provision of additional means of communication and the availability of information in accessible formats, among others. Gender-responsiveness should be considered as a regular aspect of the means to counter the pandemic.
I urge governments to alleviate the enormous pressure health professionals, the majority of whom are women, are facing in their work against the pandemic. Their safety at work is crucial and they must have access to effective protective equipment, regular coronavirus screening and antibody testing, and psychosocial support. Health workers and their families should be entitled to childcare arrangements and social protection measures to cover their work-related hazards. Any extraordinary care duties for health professionals not in active service must be necessary and accompanied by strict safeguards for ensuring their safety and well-being.
In the long run, member states should build resilient health care systems which cater to the needs of the entire population and enable robust responses to health emergencies. The achievement of universal and affordable health coverage, including for mental health, is critical for this endeavour. No one should be left behind in health care entitlement. There is a special need to promote deinstitutionalisation, outpatient services and primary health care.
I urge governments to apply a gender-responsive approach in the implementation of health policies. They should identify and address gender-based health needs and aim to change unhealthy behaviours which are related to harmful gender stereotypes. It is necessary to unleash the potential of health promotion and protection as an effective tool for improving gender equality for both women and men.
Widening inequalities in health status must be addressed through a broader social rights approach. As people's health and well-being are closely related to the social determinants of health, it is necessary to promote health through integrated approaches which combine universal coverage with protection against poverty, the eradication of homelessness, inclusive education and training, and access to employment. Focused efforts should be made to implement adequate, affordable and long-term housing solutions.
Misinformation Backfire on the COVID-19 Vaccine – Exposed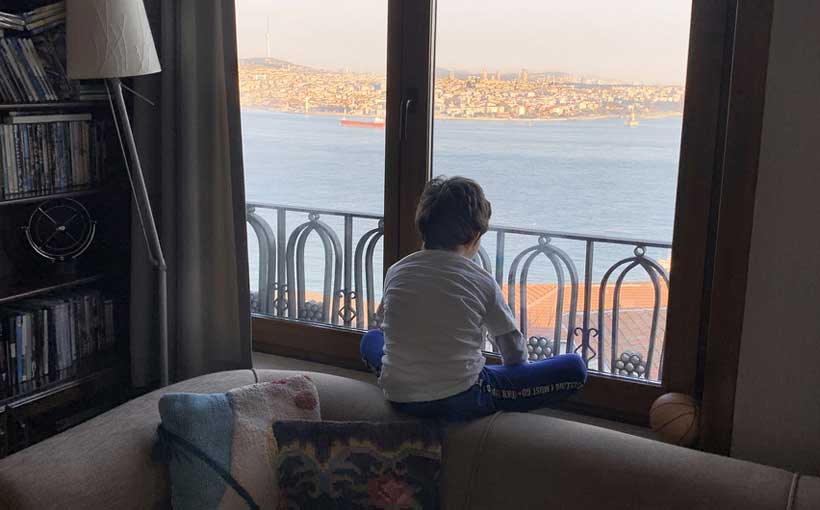 The Government of Canada continues a relentless effort to denigrate opposition to COVID-19 vaccines by sourcing The Council of Canadian Academies (CCA) to report on misinformation or supposed 'bad actors' contributing to a lack of adherence to public health measures and to vaccine hesitancy. The analysis, released on January 26th, suggests exaggerations or hoaxes led up to 2.3 million people delaying or refusing to get vaccinated and an estimated cost of $300 million to the Canadian healthcare system during 2021.
The CCA report states that 'Given the importance of this issue, it is imperative that we invest in understanding the sources and consequences of misinformation, and the strategies being used to combat it…'. What does that really mean? Alex Himmelfarb, Chair of the expert panel seemed to be clear when he stated the unchecked threat of "Misinformation has become a global problem and a defining issue of our time". It would seem the council may be giving cover for governments to act upon the findings in the report.
It is not uncommon for those pointing fingers to be doing the things they are accusing others of doing. This is evident in this report that states misinformation 'can leave us vulnerable to baseless fears… and exploitation by those who promote misinformation for profit or power. On a collective level, it erodes trust, fosters hate, undermines social cohesion, and diminishes our capacity for collective action'. The audacity of their claims is becoming more evident over time when contrary vaccine information comes to light.
Did it ever dawn on these experts to consider the actions by those in authority, whether government, big pharma, and health officials, caused fear of death and pushed many over the 'coercion cliff' to inject an experimental jab? Public trust waned when leaders said the vaccine prevents Covid-19; yet many who are vaccinated were infected with the virus and yet; boosters continue to be mandated in perpetuity. What about the lack of transparency on adverse effects and deaths following an emergency injection. Leaders ostracized vaccine hesitancy, yet governments allowed the makers of the vaccine to seal their mRNA documentation from the public for decades. All this while people lost their job over mandates, forced to wear masks, schools were closed, and businesses were shuttered. These actions by leaders caused significant fears of control over one's own body and livelihood. In turn, governments and the media leveraged the hesitancy by mockingly denouncing outlandish conspiracies rather than addressing substantiative questions.
Well, who were the some of the bad actors providing misinformation who were in some cases removed or banned on social media platforms and search engines.
Dr. Robert Malone, an internationally recognized 30-year vaccinologist and original inventor of mRNA vaccination technology and the mRNA platform delivery technologies, including holding numerous patents in these fields with over 100 scientific publications and 12,000 citations, questioned the safety and bioethics of how the COVID-19 genetic vaccines were developed and forced upon the world.
Malone discovered many short-cuts, database issues, issues in the developments of the Spike protein-based genetic vaccines; while advocating for drug repurposing and the rights of physicians, and finally the unethical mandates for administering experimental vaccines to adults and children by authoritarian governments being manipulated by large corporations to such an extent that they no longer represent what is in the best interest of humanity. This once acclaimed doctor has been attacked, censored, and was suspended from Twitter for dissenting.
Dr. Angelique Coetzee, the South African doctor who informed the world of a new coronavirus variant, was bewildered to see the world turned upside down over a virus where no one dying, mild symptoms, and those already vaccinated being infected. Coetzee said, "I have been stunned at the response. No one in South Africa has been hospitalized with the omicron variant, nor has anyone believed to have fallen seriously ill with it."
An analysis by Luc Montagnier, a world top virologist and Nobel Prize winner for his work in discovering HIV as the cause of AIDs. He said the world is silent about Antibody-Dependant Enhancement (ADE) where the vaccine is creating the variants by forcing the virus to find a way to stay alive and mutate. We just don't know the extent of the vaccine's ability to manipulate variants.
Two of the FDA's top regulators, Marion Gruber, director of the FDA's Office of Vaccines Research and Review (OVRR), and OVRR Deputy Director Phil Krause, resigned as increased pressure mounted to authorize vaccine booster shots and doses for young children under the age of 12. Gruber had been with the FDA for more than 30 years, and Krause has been at the agency for more than a decade. Their departure is a huge loss for the agency with key roles in addressing critical vaccine-related issues and side-effects.
Retsef Levi, the Professor of Operations Management at MIT, whose expertise includes analytics and risk management in health systems, shared the harm mRNA vaccines are causing in young people. "The evidence is mounting and indisputable that mRNA vaccines cause serious harm including death, especially among young people. We must stop giving them immediately!"
Levi conducted an analysis of EMS calls and diagnosis data that revealed some very concerning signals. "We detected an increase of 25% in the cause with cardiac arrest diagnosis among ages 16 to 39. In the first half of 2021, exactly when the vaccination campaign in Israel was launched." Apparently, Levi detected statistically significant temporal correlation between the number of the Pfizer vaccine doses administered to this population and the number of EMS calls with cardiac arrest diagnosis. Levi elaborated on similar data found in numerous countries that indicated the rates of heart damage following the vaccine are likely to be significantly higher than the rates detected by clinical diagnosis.
Can we conclusively infer that the mRNA inventor, a Nobel Prize winner, an esteemed doctor who accurately assessed the Omicron variant, two FDA top regulators, and a MIT expert are some how less informed than a panel of academia? It is now clear that social media, specifically the Twitter police, censored critical voices that would have allowed for opposing transparency to that of government or Big Pharma churning out a singular narrative to mandate a vaccine that they claim is safe.
The strategies that the panel may be suggesting in combatting misinformation became dangerously clear when Dr. Scott Gottlieb, the former commissioner of the Food and Drug Administration and now a member of Pfizer's Board of Directors may have breached a conflict of interest. Gottlieb emailed Twitter's Washington office, after seeing a tweet disapproving the Covid vaccines. The tweet was posted by Dr Brett Giroir, the former assistant secretary of health and four-star admiral in the U.S. Public Health Service Commission Corps, who touted the superiority of natural immunity over vaccine-conferred immunity.
While Gottlieb never demanded the tweet be labeled as misleading, just by bemoaning the message as corrosive and potentially driving negative news coverage seemed to be enough to move Twitter to act on its violation of its misinformation policy against Giroir's tweet. Another expert shot down. With Pfizer's mRNA-related drugs making up most of its record $100 billion revenue this past year, and Gottlieb making a reported $365,000, who can blame him for his effort.
In a rare moment as it becomes less comfortable in a shrinking box to get out from the downplaying of adverse reactions people are suffering from the vaccinations, CDC Deputy Director Tom Shimabukuro admitted during a meeting with various federal health officials that the CDC is aware of some individuals suffering "debilitating illnesses" following receipt of the mRNA shots sometimes described as COVID-19 vaccinations. "We are aware of these reports of people experiencing long-lasting health problems following COVID vaccination." Shimabukuro also presented information during the presentation that suggested individuals who get the common influenza vaccination at the same time as the mRNA shots may be at higher risk of stroke. It is important to notice that Shimabukuro said the vaccine are shots and only described as vaccines. Amazing admission, finally.
In another alarming development, during a sting operation by Project Veritas, they caught the apparent director of science and development for Pfizer claiming the company 'directed evolution' research to make the virus more potent. Pfizer, in response to the undercover video, admitted they engineered Covid viruses and tested new mutations against Covid antiviral drugs. Considering the lab leak of the coronavirus from the Wuhan Institute of Virology in China that turned our world upside down, this practice by Pfizer to experiment on the virus could very well result in a greater catastrophe. Did government know and approve of this apparent risky 'gain of function-type' research, and would Pfizer reap even greater profits with enhanced pathogens to treat a mutated or manufactured variant?
The fear for many continues. The World Health Organization chief, Tedros Adhanom Ghebreyesus warned the world on January 30th, to keep getting vaccinated and boosted. With an increasing global resistance to compulsory vaccination regimes, the WHO chief called for a fight against "misinformation" from contrary sources about the pandemic. The meeting ended with a statement urging States Parties to monitor individual and public response to the implementation of Public Health and Social Measures on the acceptability of COVID-19 vaccines and implement measures….
The pandemic has created the misinformation blueprint for future emergencies to lockdown, censor, spy, and detain those who do not fall in line or oppose the regime. The persecution begins with the likes of Pfizer CEO Albert Bourla when he said people who spread misinformation about his company's profitable Covid-19 vaccines are criminals. Then, at the direction of the powerful, comes censoring and shadow banning opposing expert opinions.
If you are a real thorn in the side of the government's narrative, targeted surveillance will take place as it was discovered on January 29th when military operatives in the UK's "information warfare" 77 Brigade pursued and monitored social media posts of politicians, journalists, and ordinary people who dissented or were simply scared about the official pandemic response. Lastly, if you are on the front lines demonstrating against lockdowns or failing to take the jab, you are apprehended and sequestered or jailed as was the case in China, Australia, and Canada during the Freedom Convoy demonstrations.
What have we learned? When actions and comments result in fear, it becomes the motivating tool to absolve you from the fear by those who created the distress and handed the power to find a way to control your fear. The deceit is like the tossing sea filled with destruction, which can not rest, whose waves turn up mire and mud.
What is the next chapter in the fallout of the pandemic? Excess mortality rates across the world.
Delivering On Our Promise of Universal Education
Our investment in education – especially for children caught in crisis and conflict – is our investment in a better future.
Co-Signed by: Federal Councillor of the Swiss Confederation, Ignazio Cassis; Federal Minister for Economic Cooperation and Development, Germany, Svenja Schulze; Minister of Education, Niger, Ibrahim Natatou; Minister of International Development, Norway, Anne Beathe Tvinnereim; Minister of General Education and Instruction, South Sudan, Awut Deng Acuil; Minister of Education, Colombia, Alejandro Gaviria; Former UK Prime Minister, UN Special Envoy for Global Education and Chair of ECW's High-Level Steering Group The Rt. Hon. Gordon Brown
As we mark the International Day of Education, world leaders must make good on their promise of providing quality education for all by 2030.
Education is our investment in peace where there is war, our investment in equality where there is injustice, our investment in prosperity where there is poverty.
Make no mistake about it, there is a global education crisis that threatens to unravel decades of development gains, spur new conflicts, and upend economic and social progress across the globe.
As UN Secretary-General António Guterres highlighted at last year's Transforming Education Summit: "If we are to transform our world by 2030 as envisaged by the Sustainable Development Goals, then the international community must give this (education) crisis the attention it deserves."
When Education Cannot Wait (ECW), the United Nations global fund for education in emergencies and protracted crises, was founded in 2016, we estimated that 75 million crisis-impacted children required education support. Today, that number has tripled to 222 million.
Of the 222 million children whose right to an education has been ripped from their hands by the multiplying impacts of conflict, climate change and other protracted crises, an estimated 78 million are out of school all together – more than the total populations of France, Italy or the United Kingdom.
Even when they are in school, many are not achieving minimum proficiencies in reading or math. Think about this terrifying statistic: 671 million children and adolescents worldwide cannot read. That's more than 8% of the world's total population. That's an entire generation at risk of being lost
As we have seen from the war in Ukraine, the challenges of the Venezuelan migration to Colombia and South America, the unforgiveable denial of education for girls in Afghanistan, and a devastating climate change-driven drought in the Horn of Africa that has created a severe hunger crisis for 22 million people, we are living in an interconnected world. The problems of Africa, the Middle East, South America, and beyond are the problems of the world that we share together
Every minute of every day, children are fleeing violence and persecution in places like Myanmar, the Sahel, South America and the Middle East. Every minute of every day, boys are being recruited as child soldiers in Somalia, the Central African Republic and beyond. Every minute of every day, the climate crisis brings us closer to the end of times, and children go hungry because they are denied their right to go to school, where they might just have their only meal of the day. And amid conflict, migration and climate change, governments like Colombia are struggling to secure the most basic living and education conditions for children in hard-to-reach borders.
It's an assault on our humanity, a moral affront to the binding promises outlined in the Universal Declaration of Human Rights, and a giant step backwards in our persistent efforts – against all odds – to find peace in our times.
There is hope. By embracing a new way of working and delivering with humanitarian speed and development depth, ECW and its strategic partners have reached 7 million children in just five years, with plans to reach 20 million more over the next four years.
Imagine what an education can mean for a child of war? In the Democratic Republic of the Congo, 13-year-old Nyota lost her father and brothers in a brutal attack on her village. Her family's home was burnt to the ground.
In a country where 3.2 million children are out of school, Nyota's future was bleak. Would she be a child bride, the victim of sexual violence, another tragic statistic in a forgotten crisis?
No. She did not give up. With the support of an innovative programme funded by ECW, Nyota is back in school. "When I have completed my studies, I dream of becoming the President of my country to end the war here. That will allow children to study in peace and not endure the same horrible things that I have."
Nyota is not alone: we have received inspiring letters from girls and boys in over 20 crisis-affected countries across the world that underscore the amazing value of education in transforming lives and creating a better future for generations to come.
On February 16, world leaders are gathering for the Education Cannot Wait High-Level Financing Conference in Geneva. Hosted by ECW and Switzerland – and co-convened by Colombia, Germany, Niger, Norway and South Sudan – the conference provides world leaders, businesses, foundations and high-net-worth individuals with the opportunity to deliver on our promise of education for all. The aim is to raise US$1.5 billion for the next four years.
As the co-conveners of this seminal event, we are calling on the people of the world to invest in the promise of an education. It's the best investment we could make in delivering on the Sustainable Development Goals.
Nyota and millions like her are not giving up on their dream, and we shouldn't give up on them. We have promises to keep.
Education starts early – or it should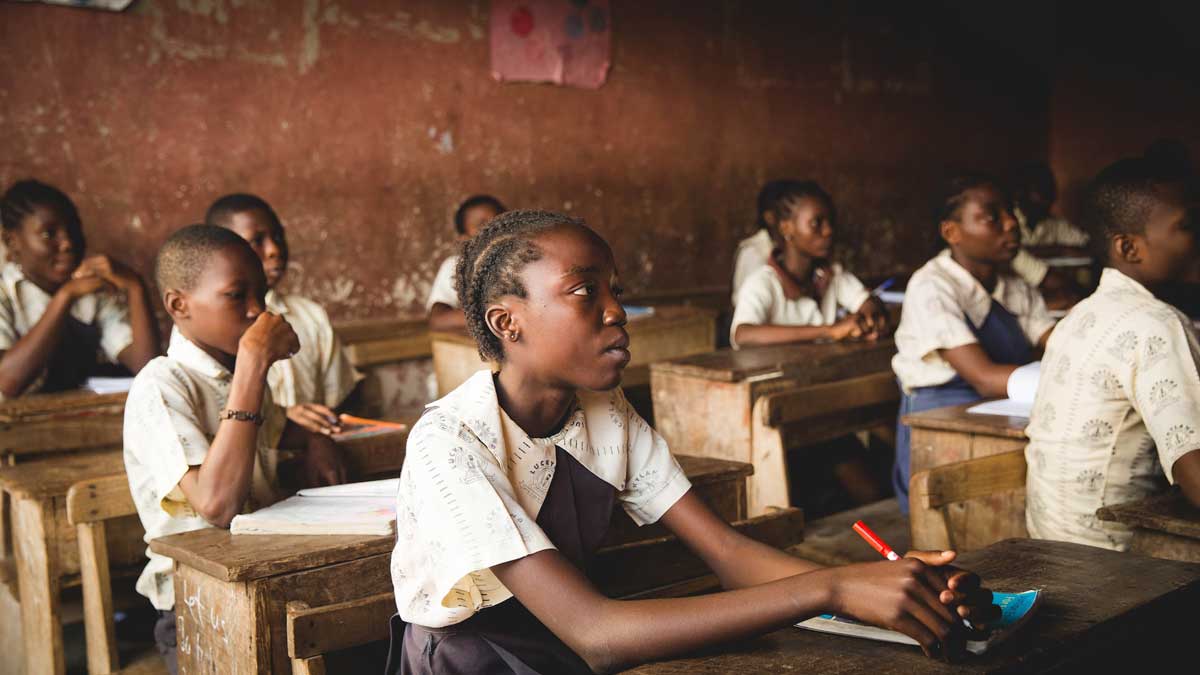 Authors: Manos Antoninis and Silvia Montoya*
When children attend early childhood education, they are not just learning their ABCs and 123s, they are learning how to solve problems, live in harmony with others and communicate effectively. Going to pre-primary education increases the chance to grow and flourish in a nurturing and stimulating environment. It is an opportunity to provide children with the skills they need to succeed in school and in life.
Thankfully, early childhood education is something that more and more children are accessing: over the past two decades, the rates of those attending rose from 65% to 75%. Countries have put pen to paper, committing to taking this up a level. As part of a multi-year exercise, they have set national benchmarks for the progress they feel they can make between now and 2030 on helping more young children start their education in their early years, alongside other objectives. On the occasion of the 2023 International Day of Education, UNESCO published a global report, the 2023 SDG4 Scorecard showing how fast countries are progressing towards their national benchmarks on Sustainable Development Goal 4 (quality education). These benchmarks commit countries to together open school doors to 95% of five-year-olds by the 2030 deadline for the United Nations Sustainable Development Goals.
These ambitions are not messing around. Conversely to what you might expect, countries have actually set their targets far higher than one might expect considering how they've done in the past. Even if they managed to improve at the rate of the historically fastest-improving quarter of countries, they would only manage to reach the stage where 83% of children were going to early childhood education. At present, therefore, barely one in three countries is on track with their self-set targets. How can we help them speed up?
Having monitored education for the past 20 years, a few clear lessons jump out that can help countries break the speed barriers we're keen to impart. While simple education reform is not very common, this first example is at least compact. Our recommendation is for countries to legislate and provide for free and compulsory education, which about a half of countries have done so far. Since 2015, for example, the introduction of three years of free education in Armenia, four years in Uzbekistan and three – and later five – years in Azerbaijan is associated with a large increase in participation rates. While one policy change cannot be assessed out of context, there is a clear jump in children's early education access across these countries post the new legislation.
Where we see these laws lagging is in low income and, more generally, sub-Saharan African countries. For all those who join us in believing in the importance of the foundations that early childhood can bring, Sub-Saharan Africa should be a region where we direct our support over the coming years. Not only are fewer than half of children starting school early, but its population prospects will make the challenge harder over time. It is projected that sub-Saharan Africa will surpass Central and Southern Asia by 2026 as the region with the largest number of 4-5 year olds in the world. This cohort will grow by 1 million on average in the next 20 years. Population growth will slow down but will still reach 100 million in 2069. The region will be the home to a staggering 43% of all five-year-olds on planet earth by the end of the century.
The second recommendation we believe can make a difference is also a governance issue, and relates to the fact that the first education experiences of 40% of children in the world today is with private providers. Much of this trend can be linked to the fact that there was not enough supply related to demand, and private providers grew to fill the gap.
This phenomenon can't be ignored in some areas of the world. In Oceania, for example, some countries have close to 100% of preschool students enrolled in non-state institutions. These can be for-profit and non-profit organizations, such as child-care centers, preschools, and home-based childcare providers, for example. Their presence can bring significant financial implications, and therefore, barriers, to families, and detract from the original reason they exist in the first place: to increase education for all. With the provision part removed from government's control, it means that their ability to regulate the quality and equity of the myriad of alternative early childhood education providers – and monitor them – is vital.
For much of the pandemic, the GEM Report team at UNESCO mapped over 200 country profiles on its PEER website to look further into the regulations countries currently have for private providers in early childhood education. What we found is that those covering equity are in the minority: only 26% of countries support specific vulnerable populations' tuition fee payments and just 15% prohibit non-state providers from operating for profit. On the positive side, however, we also found that turning these numbers on their head could also see a huge surge in participation rates. When governments have regulations in place helping out some of the most marginalized groups with tuition fees, for instance, the percentage of children who participate in organized learning one year before entry to primary school is higher by 13 percentage points, whereas countries with fee-setting regulations have a 7 percentage-point higher participation.
Our third but equally critical recommendation covers the extent to which governments prioritise education in the early years in their spending. We looked at the countries with data from the last two years and found they were spending just 0.43% of GDP on pre-primary education – pittance in comparison to the benefits an early education can bring. There is a clear correlation between how much was spent on public education and the rise of participation rates as a result. Doubling spending from 0.25 to 0.50 of GDP, we found, triples participation rates in public preschools from 20% to 60% on average, and is a clear win for improving progress on this issue.
As any education policy maker will tell you, there is no one easy fix for system reform. Sadly, this is the reason the sector fails to attach the funding it needs to transform and deliver to match our expectations. But, where there are lessons that our past mistakes and successes have taught us, we should take them, and not waste further time. Education can and should start early. If we legislate, regulate and finance appropriately, we can help countries' ambitions to make that happen a reality.
*Silvia Montoya, Director of UNESCO Institute of Statistics