The COVID-19 pandemic has concentrated minds about the resilience of our health care systems and it is challenging member states' health policies and their effectiveness. In addition, doctors, medical staff and health care staff are under unprecedented pressure. Do we have sufficient medical facilities and supplies to respond to the emergency even when strict containment measures are in place? Can our human right to the enjoyment of the highest attainable standard of physical and mental health be fulfilled under the current circumstances? Are health care workers sufficiently protected and can they manage the immense responsibility placed on their shoulders? In the midst of this tragic pandemic we cannot pretend to have all the answers to these existential questions. But we can highlight some of the fundamentals of a health care system which seeks to meet the needs of the entire population and which builds resilience in order to respond to public health emergencies.
It is obvious that all people have the right to the protection of their health against the pandemic. Universal health coverage creates the basis for this. Broader social protection measures are necessary to address entrenched health inequalities. A focus on gender plays a central role in effective responses. The development of inclusive and resilient health care systems, which is likely to take place under conditions of renewed austerity, should eschew the negative effects on the right to health experienced during the economic crisis of the previous decade.
Universal health coverage
The fulfilment of the right to health is often viewed as an issue about access to health care. During my visit to Greece in 2018, I observed the negative impact of long-term austerity measures on the availability and affordability of health care. I urged the authorities to remove obstacles to accessing universal medical coverage and to increase their efforts to recruit health care staff. The achievement of universal health coverage is one of the targets of the United Nations' Sustainable Development Goal 3 (ensure healthy lives and promote well-being for all at all ages). According to the World Health Organisation (WHO), universal coverage means that all individuals and communities receive the health services they need without suffering financial hardship. It includes the full range of essential, quality health services, from health promotion to prevention, treatment, rehabilitation, and palliative care.
Efforts to achieve universal health coverage received a boost on 10 October 2019 with the UN General Assembly's adoption of a high-level political declaration "Universal health coverage: moving together to build a healthier world", following its approval by world leaders in September. The declaration recognises that health contributes to the promotion and protection of human rights and makes a commitment to covering one billion additional people by 2023 with quality essential health services, with a view to covering all people by 2030. The declaration stresses that strong and resilient health systems, capable of reaching people in vulnerable situations, can ensure pandemic preparedness and effective responses to any outbreak.
It is significant that the declaration specifically covers mental health and well-being as an essential component of universal health coverage and stresses the need to fully respect the human rights of people experiencing mental health problems. Mental health professionals have pointed out that the current pandemic is resulting in a parallel epidemic of fear, anxiety, and depression. The highly stressful environment and the containment measures taken out of necessity place a significant burden on the mental health of the general population. Existing mental health conditions may also worsen further, and opportunities for regular outpatient visits are narrowing. People treated in psychiatric institutions find themselves in an especially vulnerable situation, with diminishing access to care and additional risks of infection. Public Health England has issued detailed guidance on preserving mental health and wellbeing during the coronavirus outbreak.
Civil society representatives have expressed concern that the UN Declaration does not in fact reaffirm the right to health as an entitlement and that it leaves too much discretion to governments in determining the extent of universal health coverage with reference to "nationally determined sets". Measures to address the needs of migrants, refugees, internally displaced persons and indigenous peoples have also been qualified to be applied "in line with national contexts and priorities". In addition, NGOs have highlighted funding gaps for universal coverage and the essential role of public health systems in meeting the health care needs of vulnerable populations. It is crucial that the current gaps in universal coverage are not allowed to become obstacles to a comprehensive response to the coronavirus pandemic and the availability of care for all.
In Europe, the unaffordability of health care has been an important barrier to the full realisation of universal health coverage. Significant out-of-pocket payments can result in unmet needs or financial hardship for service users. According to the WHO, this may be the case in the majority of European countries. In my 2019 report on Armenia, I made a connection between low public health expenditure and the difficulties experienced by older people in obtaining specialised treatment and palliative care. During my visit to Estonia in 2018, I noted that 1 in 4 persons above 65 in poor health could not afford care. Doctors of the World (Médecins du Monde) has pointed out that many people belonging to disadvantaged groups may also face issues about health insurance entitlement.
Health inequalities and social determinants of health
The concerns about the gaps in the reach of universal health coverage in Europe are related to health inequalities between and within countries, and the broader issues of poverty and social determinants of health. The right to health is closely interconnected with other social rights such as the rights to social security and protection, and the right to housing. Since the WHO Constitution defines health as a state of complete physical, mental and social well-being and not merely the absence of disease or infirmity, it is unlikely that universal health coverage alone would be effective in addressing health needs in a sustainable manner. A broader social rights approach is required.
The landmark health equity status report by WHO Europe from 2019 reveals that health inequalities in Europe have remained the same or have worsened over the last 10-15 years. Although average life expectancy across the WHO European region of 52 countries has increased for both women (82 years) and men (76 years), significant health inequities remain between social groups. Women's life expectancy is cut by up to 7 years and men's by up to 15 years if they find themselves among the most disadvantaged groups. Regional inequalities in life expectancy continue to persist or worsen within most countries. It is also worrying that health gaps between socioeconomic groups increase with age.
The report makes a highly useful contribution in identifying social determinants and drivers of the health gap and in so doing maps means of improving the situation. In addition to universal access to health care, social protection, housing, education and employment are significant factors in improving health status. The report recommends integrated solutions based on a combination of interventions. Remarkably, it argues that the most cost-effective means of closing the health divide is increased investment in housing and community amenities.
Unfortunately, affordable housing is in short supply in Europe and the overall spending by governments on social housing stood at only 0.66% of the European GDP in 2017, as I noted in an article in January this year. In December 2019, the UN Special Rapporteur on the right to housing, Leilani Farha, sounded the alarm about the current global housing crisis and published guidelines for the practical implementation of the right to adequate housing.
In March, she pointed out that housing had become the front-line defence against the coronavirus as governments relied on people to stay home to prevent the spread of the pandemic. The Rapporteur expressed special concern at homeless people and those living in grossly inadequate housing, often in overcrowded conditions or lacking access to water and sanitation, making them particularly vulnerable to the virus. It is obvious that homeless people should not be penalised for not being able to stay at home during the pandemic. In Scotland, local authorities have made unoccupied student flats and hotel rooms available to rough sleepers in the current situation. A similar positive initiative was undertaken by the UK government in England. Long-term housing solutions for homeless people remain necessary. They will make our societies more resilient against crises and pandemics.
Gender-responsive approaches to health and equality
Gender is another determinant of health. The differences in health status and needs between women and men are not simply related to biological differences but to the impact of societal gender norms and stereotypes. The WHO has pointed out that factors affecting notions of masculinity and femininity and the way gender roles are defined in societies can have a massive effect on the health of men and women. We need gender-responsive approaches to health which take gender norms and inequalities into account and act to reduce their harmful effects. Progress towards gender equality should have a positive impact on the health of both women and men. Ultimately, gender-responsive approaches based on equality can help transform the gender roles, norms and structures which act as barriers to achieving healthy lives and well-being for everybody.
The higher average life expectancy of women in comparison with men is usually referred to as the "mortality advantage". 70% of the European population over 85 are women. However, the additional years are often accompanied with ill health or disability. Women in Europe live on average 10 years in ill health while the figure for men is 6 years. The WHO report on women's health and well-being in Europe highlights cardiovascular diseases, mental health problems, gender-based violence and cyber-bullying as prevalent health issues among women. Breast, cervical, lung and ovarian cancers pose significant burdens to women's health. Women consider themselves less healthy than men and report more illness. They are less represented in clinical trials making it more difficult to determine safe dosage ranges and possible side effects of medicines for women. Sexual and reproductive health is another area where gender-specific and human rights-based responses are necessary.
Norms around masculinity and socio-economic factors are related to men's risk-taking behaviours and underuse of health services across many European countries. The WHO report on men's health and well-being in Europe points out that men have unhealthier smoking practices and dietary patterns, heavier alcohol drinking habits and higher rates of injuries and interpersonal violence than women. 86% of all male deaths can be attributed to noncommunicable diseases and injuries, especially cardiovascular diseases, cancers, diabetes and respiratory diseases. Raised blood pressure is a leading risk factor with a higher prevalence than in women. Suicide rates among 30-49-year-old men are five times higher than among women of the same age. Yet men report better subjective health than women and use health services less often than them.
It is reported that the coronavirus has gender-differential effects. The fatality rate for men appears to be up to twice as high as for women. Although we do not yet know the cause for this, it has been suggested that both biological factors and gendered risk behaviours, such as smoking, may be relevant. Gender matters in responses to the pandemic, too. Social distancing or lockdowns at home bear a specific danger to women's health in terms of a higher risk of domestic violence. Many women victims of violence may experience additional difficulties in seeking help in shelters which have closed down or decide not to seek medical attention for fear of contagion. Women's exposure to the coronavirus is aggravated by the fact that they are in the clear majority among health care staff and as informal and family carers. It is essential that the prioritisation of the availability of health services during the pandemic does not discriminate on the ground of gender. This also applies to access to sexual and reproductive health care, including abortion.
The WHO European region is the first WHO region to implement strategies on the health and well-being of both women and men in a coordinated way and following a human rights-based approach. Ireland was the first country in Europe to prepare a health policy specifically targeting men already in 2008. Health policies which address both women's and men's health in gender-specific ways through the different stages of life are mutually reinforcing and highlight gender as a central determinant of health.
Way out from the crisis
The pandemic is a danger to all of us but there are many groups of people who are in an especially vulnerable position or highly exposed to it. Older persons find themselves in a high-risk group and inter-generational solidarity is now in high demand. Many persons with disabilities rely on the support of others in their daily activities and the continuity and safety of such support must be guaranteed during the crisis. People living in institutions or detention face a high risk of infection and should be afforded protective measures. I have highlighted the situation of immigration detainees and prisoners specifically. Homeless people are extremely vulnerable as stated earlier. The living conditions of many Roma remain inadequate with limited access to water and sanitation. A great number of refugees and migrants find themselves in a similar situation.
In the response to the COVID-19 pandemic, all population groups should be able to access health care, including medicines and vaccines, without discrimination. Any absolute necessity for prioritisation in terms of limited resources must be based on sound medical evidence and the individual urgency of the required treatment. Everyone's human dignity must be respected without putting into question the fundamental equality of every person's life. Focused efforts are required to preserve mental health during the crisis and to ensure the continuity and safety of treatment.
Positive measures should be applied to mitigate the risks of the pandemic on the health of groups who are particularly vulnerable or exposed to the coronavirus. Such measures should be effective and proportionate and could include, for example, enhanced social support, provision of adequate housing, access to water and sanitation, deinstitutionalisation, anticipated release from custody, facilitated access to protective equipment and coronavirus testing, provision of additional means of communication and the availability of information in accessible formats, among others. Gender-responsiveness should be considered as a regular aspect of the means to counter the pandemic.
I urge governments to alleviate the enormous pressure health professionals, the majority of whom are women, are facing in their work against the pandemic. Their safety at work is crucial and they must have access to effective protective equipment, regular coronavirus screening and antibody testing, and psychosocial support. Health workers and their families should be entitled to childcare arrangements and social protection measures to cover their work-related hazards. Any extraordinary care duties for health professionals not in active service must be necessary and accompanied by strict safeguards for ensuring their safety and well-being.
In the long run, member states should build resilient health care systems which cater to the needs of the entire population and enable robust responses to health emergencies. The achievement of universal and affordable health coverage, including for mental health, is critical for this endeavour. No one should be left behind in health care entitlement. There is a special need to promote deinstitutionalisation, outpatient services and primary health care.
I urge governments to apply a gender-responsive approach in the implementation of health policies. They should identify and address gender-based health needs and aim to change unhealthy behaviours which are related to harmful gender stereotypes. It is necessary to unleash the potential of health promotion and protection as an effective tool for improving gender equality for both women and men.
Widening inequalities in health status must be addressed through a broader social rights approach. As people's health and well-being are closely related to the social determinants of health, it is necessary to promote health through integrated approaches which combine universal coverage with protection against poverty, the eradication of homelessness, inclusive education and training, and access to employment. Focused efforts should be made to implement adequate, affordable and long-term housing solutions.
Prevent gender-based violence in humanitarian emergencies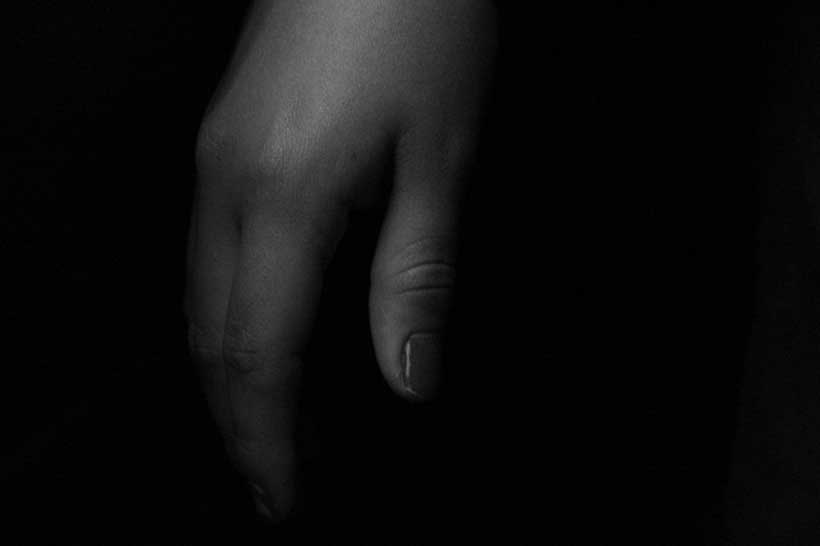 Top UN officials met in the margins of the 76th General Assembly on Thursday, with a strong call to action to stamp out gender-based violence (GBV), amid a rise in forced displacement and other humanitarian emergencies around the globe.
GBV includes acts that inflict physical, sexual or mental harm – or other forms of suffering, coercion and limits on personal freedoms – and has "long-term consequences on the sexual, physical and psychological health of survivors", according to the UN's sexual and reproductive health agency (UNFPA).
These are being driven increasingly by conflict, climate change, famine and insecurity, heightening vulnerabilities for girls and women.
'Willingness to act'
UNFPA Executive Director Natalia Kanem told the meeting on Localizing GBV in humanitarian crises, that peace, justice and dignity are the "birthright of every woman and girl".
She spoke of the agency's "clear and ambitious" 2021-2025 Roadmap, which reflects a shared vision and underscored the need to create new pathways to ensure those rights.
Emphasizing the need for accountability "to ourselves and each other", Ms. Kanem said that as the lead UN agency on the issue, "UNFPA is committed to standing strong".
She said there was a strong will to act, "to do something about gender-based violence", she added, stressing the importance of putting the voices of women "at the heart of what we do"
Ms. Kanem pledged to funnel 43 per cent of UNFPA's humanitarian funding to national and local women's organizations, saying "now more than ever, they need us".
Afghanistan: 'Important reminder'
Emergency Relief Coordinator Martin Griffiths called the situation in Afghanistan "an important reminder of the primary vulnerability of women and girls in crises".
He highlighted the vital role of women-led local communities, pointing out that they act as first responders to crisis.
Recalling a recent trip to Ethiopia, where he heard first-hand accounts of the traumas suffered by women in Tigray, he said that it was the local communities who first responded to the atrocities, which underscores the "absolute importance" of listening to women, protecting women and girls, and "protecting local communities to do what they naturally want to do".
The protection of women is one of the least-funded parts of the humanitarian programme, Mr. Griffiths said.
Getting the word out
Henrietta Fore, Executive Director of the UN Children's Fund (UNICEF), said to deliver on "the ambitious call to action", it is important to "get the word out" to the girls and women on the ground about the services available.
"This has not been clear at all", Ms. Fore stated.
She spoke of the UNICEF report We Must Do Better, which provides a global feminist assessment of the experiences of women and girls, and the organizations they lead, during the COVID-19 pandemic.
The report highlighted that the needs of women and girls are either ignored or treated as an afterthought; and that despite being on the front lines of humanitarian crises, women are not taken seriously enough.
And although the demand for GBV services has increased during COVID, the resources have not, said Ms. Fore, calling for greater support for local women's groups, including financially.
Bureaucratizing assistance
Fighting GBV is an important priority for the UN refugee agency (UNHCR), High Commissioner Filippo Grandi assured participants, especially in situations of forced displacements, which are "rife" with opportunities.
He acknowledged that during humanitarian crises as everyone is moving quickly, too often the critical role of local women's organizations are overlooked.
The top UNHCR official said that providing "substantive, flexible, direct and rapid" resources to women-led, community-based organizations without undue red tape is "one of the most important" ways to empower them.
He conceded however, "this is a difficult call" as humanitarian funding is follow the trend of being "bureaucratized".
The Death News of Sidharth Shukla: In the remembrance of Sidnaaz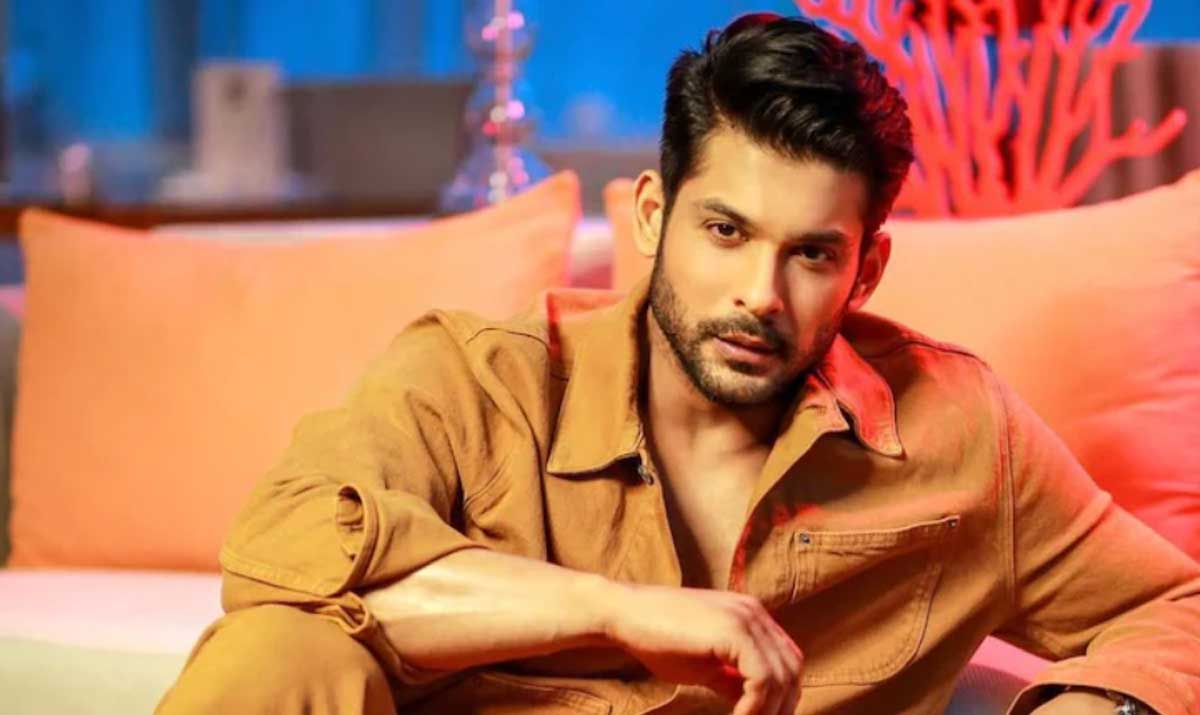 For most individuals, the death news of Sidharth Shukla seems implausible. Sidharth Shukla, popular actor, and 13 winner Bigg Boss died on Thursday 2 September suffering a severe cardiac arrest at Cooper Hospital in Mumbai. Actor Sidharth constantly challenged the odds in his profession. For many in the TV and movie sector, it is a last-ditch and sometimes fruitless effort to stop a slide into irrelevance in the popular reality program Bigg Boss. But Shukla was the household name that became a feather reality TV sensation for himself who won the 13th show edition in 2019. For the first time, Shukla entered the television limelight, working on BalikaVadhu (2012), in which he tried the part of District Collector Shivraj Shekhar. Shukla portrayed the character throughout the space of three years and won several accolades. A few whiles later, in Humpty Sharma Ki Dulhania (2014), he was reputed to a costar, once again receiving acclaim. Born and reared up in Mumbai, Shukla began as a model by taking a position as a leader in the Manhunt and Mega model Gladrags contests and then starred in Bajaj and ICICI Banking television commercial campaigns. Shortly thereafter, he premiered on Babul Ka Aangann Chootey Na, followed by a range of dramatic TV shows such as CID and Aahat, which include criminal dramas. In 2016 Khatron Ke Khiladi won Fear Factor as well. Shukla has also been a popular television host with such series as Savdhaan India and the Got Talent 6 of India. His death caused a shock to the television and film industries.
Police authorities in Mumbai claimed that at around 9 a.m. before death, Shukla complained about cardiac pressure in his home in Oshivara, Mumbai. At that time, his sister, his mother, and brother-in-law were in the house. A physician who came to the house found that he was pulseless. "The family went to Dr. RN Cooper hospital and requested an ambulance. They reached about 9.45 am and before admission he had been proclaimed dead." The Forensic department leader, Dr. R Sukhdev, verified that on Thursday morning, Shukla was brought dead. The afternoon postmortem exam was performed. No external damage on his body was detected before the autopsy by physicians and police. The Dean of Dr. RN Cooper Hospital, Dr. Sailesh Mohite, refused to comment on the autopsy findings.
Many Celebertities Condolences
"Siddharth, gone too soon. You'll be missed…" said Actor Salman Khan, who gave him the trophy of Bigg Boss. Kapil Sharma TV comedy host tweeted, "Oh god, it is truly shocking, my condolences to the family, and prayers for the the departed soul" Several TV and film fraternity members, like Rajkummar Rao, came to Mumbai to pay their final honors in Shukla Residence. On Friday his last rites will be conducted.
Shehnaaz Gill on Sidharth Shukla death
Sources close to the actor and individuals who went to his house and told Sidharth Shukla's family that Shehnaaz is in a condition of shock and cannot cope with his loss today. Source further stated Shehnaaz was deeply impacted by the untimely death of the Balika Vadhu actor. Shehnaaz was very near to Sidharth, and she frequently publicly demonstrated her affection for him. Her compassion and caring for him never shied away. She said she was even in love with him openly. Fans liked their duo much after BB 13, and invented their moniker with affection, Sidnaaz. In two recent programs, Back-to-Back Bigg Boss OTT and Dances Deewane 3, the reported couple had featured.
Sidharth Shukla breathed his last in Shehnaaz Gill's arms
Sidharth was still complaining of discomfort, and Shehnaaz and his mother begged him to relax. Sidharth was unable to sleep, on the other hand; thus Shehnaaz was requested to remain with him and pat on his back. Sidharth lay on the lap of Shehnhaaz at 1:00 a.m., and the latter walked away gently. She slept, too, and when she woke up at 7am, she found Sidharth sleeping in the same position without moving, and he didn't stir when she tried to wake him up. From the 12th story to the fifth level, where his family resided, Shehnaaz was terrified and hurried. She notified Sidharth's sister and phoned their doctor of the family, who told Sidharth that he hadn't been there anymore.
Ye 'Dil' hai Muskil
Why are young people suffering from heart attacks? The death of Siddharth Shukla, 40 years old, has stunned everyone. Initial stories indicating that a heart attack is the reason for Thursday's death were killed, along with the big boss winner Season-13. In recent times, heart disease has been a worry for health professionals among young Indian people. The question is why in very young age groups in India there has been an increase in cardiac attack.
Concluding Remarks
The greatest way I can escape the trap of thinking that you have anything to lose is to remember that you will die. No excuse to not follow your heart. Nobody wants to die. Nobody wants to die. Such people don't even want to die to go to paradise to get there. And yet death is our common destination. Nobody has ever avoided it and this is why death is perhaps the finest invention of existence. Life is the agent of transformation. The old one is clearing way for the new one.
Death is, however tragic, probably God's most beautiful creation. Death is merely another trip; birth and life will never take place without death. It's unavoidable to lose somebody. Bill Watterson, the creator of Calvin and Hobbes, illustrates this wonders: Death is transitory and the meaning of life and death. Death is temporary. Death is a normal part of life, we have to realize. Death gives life its full significance. Let life be like summer flowers, let life be lovely and death be like fall leaves. But would it not be much easier to face our own mortality, rather than being unhappy, knowing that our life has been fully and without regret? Even if we don't want to go to die, it's just as unavoidable for the sun at night. In conclusion, when your time comes, you don't have to die happy but you need to die satisfied, since from start to finish you have lived your life.
4.1 billion lack social safety net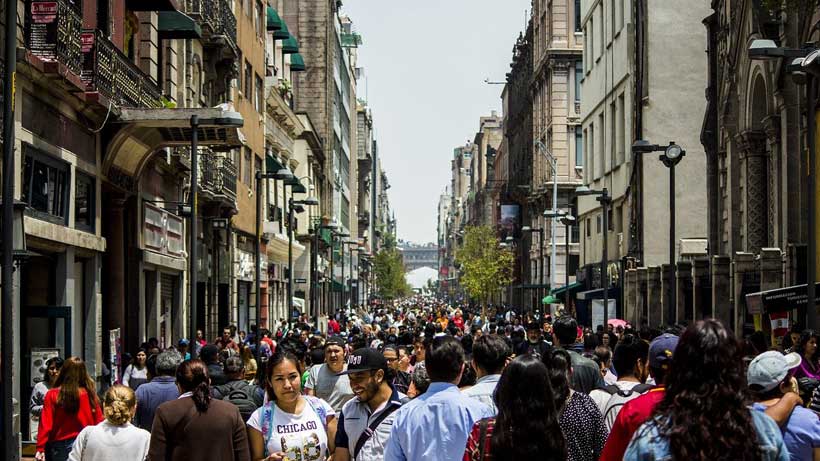 More than four billion people live without any welfare protection today to cushion them from crisis, the UN International Labour Organization (ILO) said on Wednesday, while highlighting how the COVID-19 crisis has pushed up government spending by some 30 per cent.
Leading the call for countries to extend social safety nets far more widely than they do now, ILO Director-General Guy Ryder insisted that such a move would help future-proof workers and businesses in the face of new challenges.
"This is a pivotal moment to harness the pandemic response to build a new generation of rights-based social protection systems," said Mr. Ryder.
"These can cushion people from future crises and give workers and businesses the security to tackle the multiple transitions ahead with confidence and with hope. We must recognize that effective and comprehensive social protection is not just essential for social justice and decent work but for creating a sustainable and resilient future too."
In a new report the UN body acknowledged that the COVID-19 crisis had led to greater social protections worldwide, albeit mainly in wealthy countries.
It noted that only 47 per cent of the global population are covered by at least one social protection benefit, while only one in four children has access to national welfare safety nets.
Newborns' needs unmet
Further research indicated that only 45 per cent of women with newborns worldwide receive a cash benefit, while only one in three people with severe disabilities receive a disability benefit.
Coverage of unemployment benefits is even lower, ILO said, with only 18.6 per cent of jobless workers effectively covered globally.
On retirement welfare, the UN body found that although nearly eight in 10 people receive some form of pension, major disparities remain across regions, between rural and urban areas and women and men.
Regional imbalances
The ILO report underscores the significant regional inequalities in social protection.
Europe and Central Asia have the highest rates of coverage, with 84 per cent of people having access to at least one benefit.
Countries in the Americas are also above the global average (64.3 per cent), in stark contrast to welfare roll-out in Asia and the Pacific (44 per cent), the Arab States (40 per cent) and Africa (17.4 per cent).
Highlighting differences in government spending on social protection, ILO said that high-income countries spend 16.4 per cent of national turnover (above the 13 per cent global average, excluding health), while low-income countries budget just 1.1 per cent.
Billions more needed
The UN body noted that since the start of the COVID-19 pandemic, governments have had to increase spending massively to ensure minimum social protection for all, by around 30 per cent.
And it maintained that to guarantee basic social protection coverage, low-income countries would need to invest an additional $77.9 billion per year, lower-middle-income countries an additional $362.9 billion and upper-middle-income countries a further $750.8 billion annually. That's equivalent to 15.9 per cent, 5.1 per cent and 3.1 per cent of their GDP, respectively.
"There is an enormous push for countries to move to fiscal consolidation, after the massive public expenditure of their crisis response measures, but it would be seriously damaging to cut back on social protection; investment is required here and now," said Shahra Razavi, Director, ILO Social Protection Department.
Underscoring the multiple benefits of social welfare protection, Ms. Razavi insisted that it could promoted "better health and education, greater equality, more sustainable economic systems, better managed migration and the observance of core rights…The benefits of success will reach beyond national borders to benefit us all".