COVID19 and conspiracy theories: A Chinese virus or a bio-weapon?
United States' president Donald Trump thinks that COVID19 is a `Chinese virus'. Conspiracy theories are making rounds that the virus was compounded in a Wuhan laboratory. Several American politicians, such as Senator Tom Cotton, suggested that the coronavirus is a bioweapon leaked from the Wuhan Institute of Virology.
Trump is convinced that US economy is suffering for China's lies about events in Wuhan, with connivance by the World Health Organization. He stalled WHO's funding to teach it a lesson. With an eye on November re-election, Trump assured voters that his rival, Democratic nominee, Joe Biden is weak on China. And, his son Hunter was involved in cloudy dealings with Beijing.
Americans are receptive to Trump's tirades. When he suggested taking disinfectants as cure for COVID19, many Americans did so. A Pew Research poll found that two-thirds of U.S. voters had an unfavorable view of China compared to 47 per cent two years back. Wuhan's lockdown was viewed as "draconian" and "undemocratic" step taken by the "despotic Orient". The truth remains that a nation's ability to contain the coronavirus depends on numerous factors: Climate, demographics, location, wealth, leadership, medical stockpiles, healthcare system, and so on.
WHO's view: The WHO terms the conspiracy theories as "infodemic" that "spreads faster and more easily than this virus, and is just as dangerous". On Feb 19, 27 public health scientists from the United States, Europe, and Asia wrote in The Lancet medical journal: "We stand together to strongly condemn conspiracy theories suggesting that Covid-19 does not have a natural origin."
They affirmed: "Conspiracy theories do nothing but create fear, rumours, and prejudice that jeopardise our global collaboration in the fight against this virus." On Feb 20, the Wuhan Institute of Virology declared that such rumours had severely disrupted its anti-coronavirus emergency efforts. This was the very lab that sequenced the coronavirus on Jan 2 before submitting the virus' genome to the WHO on Jan 11.
On February 28, the WHO-China Joint Mission on Covid-19 cautioned that much of the world is not ready to "implement the measures that have been employed to contain Covid-19 in China", which are "the only measures that are currently proven to interrupt or minimise transmission chains in humans. In the face of a previously unknown virus, China has rolled out perhaps the most ambitious, agile and aggressive disease containment effort in history."
China's view: China-bashing syndrome is a means to divert attention and scrapegoat someone else for their own failures. The coronavirus pandemic has led to some of the greatest outrages in the entire Trump administration. `Hospitals short on personal protective equipment and ventilators because the federal government has stolen stockpiles. People are going hungry while the government gives billions to corporations. `Elections are being threatened by the virus, and politicians are blocking vote-by-mail' (Common Dreams Home Page).
China extended assistance to over 120 countries and international organizations over the raging pandemic, many of which helped China in the thick of its epidemic fight. Aid packages were sent without political preconditions.
Chinese masks were labeled substandard. Actually, these masks were intended for non-medical use. Local purchasers in countries like the Netherlands and Belgium have clarified that `low quality' masks were commercially purchased for non-medical use. And, they were not included on official Chinese aid.
German Chancellor Angela Merkel, herself a microbiologist, said her country was "very pleased" about China's help. Serbian President Aleksandar Vucic also expressed his gratitude to the Chinese people for their assistance.
Fall-out of Trump's pugnacity: Continued China criticism could increase volatility in bond, stock and currency markets across Asia. Trump may increase import taxes just when China is experiencing Coronavirus-driven 6.8% contraction in gross domestic product. Trump's volatile actions may reduce GDP not only in China but also in, South Korea and Singapore and down through the economic food chain to Indonesia, Vietnam and Myanmar. If Trump imposed 25% penalties on imports of cars and auto parts, it would badly affect Thailand. The fallout for supply chains would hit growth from the Philippines to India.
After Huawei, Trump could ban more mainland Chinese companies including those in artificial intelligence, energy, micro processing, robotics and self-driving vehicle spaces.
China's armoury: China could devalue its currency. It could disavow the phase one trade deal which guaranteed billions in purchases from farmers in states Trump must win come November election. Beijing could threaten to dump its $1.1 trillion of U.S. government bonds, greatly increasing Washington's debt-servicing costs. It could prohibit sales of U.S. cars and trucks. It could impose an Airbus-only policy in Asia's biggest economy, banning the U.S.'s Boeing from its aerospace market. Besides, it could halt exports of the rare-earth materials Silicon Valley needs to make batteries, memory chips and smartphones. China could tell Apple, CNN, Goldman Sachs, Nike, Starbucks, Tesla and others to leave China within ten days.
Smear campaign: The US Senate Republican campaign arm distributed a memo to Grand Old Party (Republicans) candidates, advising them to address the coronavirus crisis by aggressively attacking China. The 57-page memo, dated April 17, was authored by the political consulting firm of Brett O'Donnell, a veteran Republican strategist who has advised Secretary of State Mike Pompeo and Arkansas Senator Tom Cotton.
The memo provides detailed instructions, including short and expanded versions, for candidates to memorize and use in public. It contains three main assaults: That China caused the virus "by covering it up", that Democrats are "soft on China" and that Republicans will "push for sanctions on China for its role in spreading this pandemic", Politico summarized.
Compensation claims: Some organizations and have filed "compensation claims" against China for not doing enough to contain the spread of the novel coronavirus, and allowing it to become a pandemic.
Their claims are of three types.
First, the lawsuits have been filed against the Chinese government in foreign courts. For example, a Florida-based law firm, on behalf of Florida residents, has filed a case in a southern Florida court against the Chinese government, accusing it of failing to curb the coronavirus outbreak in Wuhan, and letting it become a pandemic that has killed tens of thousands of people and caused huge economic damage. Another US state, Missouri, sued the Chinese government over its handling of the virus, seeking damages for what it described as deliberate deception and insufficient action to check the outbreak.
In an interview with Fox Television, a Republican congressmen from Indiana said China should pay the cost for the damage the pandemic has caused to the United States, and listed ways in which China can be made to pay the damages, including forcing it to write off most of the US' debts. Also, an Australian parliament member proposed taking back land owned by Chinese companies in Australia as compensation for China "transmitting" the virus.
And third, a few organizations and individuals have appealed to international agencies to hold China "accountable" for the pandemic and force it to pay "compensation". For example, some NGOs in India have filed a complaint with the United Nations Human Rights Council, demanding that China be made to pay "compensation" to the international community for the losses the pandemic has caused.
Besides, an American lawyer has filed a "case" in the International Criminal Court accusing China of "intentionally developing" the novel coronavirus as a "deadly biological weapon", claiming the failure of the Chinese government and military "to prevent the Wuhan Institute of Virology's personnel from becoming infected with the bioweapon and then carrying the virus out into the surrounding community and proliferation into the United States". Since this is tantamount to a "crime against humanity", the lawyer claims, the ICC should probe the issue.
China's view of claims: China regards them as `ludicrous'. It contends China as a `nation has complete sovereign immunity'. According to the "no jurisdiction" principle between sovereign states derived from the principle of "sovereign equality", the court of one state does not exercise jurisdiction over another state, which is called "sovereign immunity".
China claims to adhere to absolute sovereign immunity which rejects any jurisdiction from foreign courts. Even according to the US' relative sovereign immunity, which allows for a commercial activity exception to sovereign immunity, China's outbreak prevention and control work is governmental behavior rather than a commercial activity, and therefore also enjoys sovereign immunity.
The ICC is an international organization established under the Rome Statute of the International Criminal Court to investigate and try four categories of international crimes-genocide, crime against humanity, war crimes, and crimes of aggression.
According to the Rome Statute, the ICC's investigation procedure can be initiated in three ways: by the prosecutors themselves, by the United Nations Security Council, and by a signatory state other methods, including the submission of materials by individuals or organizations, do not directly trigger an investigation. There can be an exception, though, but only if an ICC prosecutor believes the materials submitted are solid enough to initiate an investigation. The absurdity of the US lawyer's claim suggests this possibility is very slim.
China contends `UN Human Rights Council is not an "international court" but an intergovernmental body affiliated to the UN and made up of 47 member states elected by the UN General Assembly, assigned to strengthen the promotion and protection of human rights across the globe, and make recommendations to address human rights violations. The UNHRC mainly deals with inter-state interactions, and although, according to a 2007 resolution, individuals, groups and NGOs can appeal in case of consistent and serious violations of human rights and fundamental freedoms, the plea must meet certain strict conditions to initiate an investigation, which the Indian NGOs' complaint doesn't.
As for writing off US debts and seizing the land legally owned by Chinese companies in Australia, they would be illegal acts, not least because the claim illogically and forcibly attempts to link the novel coronavirus with a completely unrelated issue in an attempt to violate the contractual and property rights of the Chinese government and companies.
Also, there are three conditions for a state to be held legally liable for an act: the act should be attributable to the state, the state should be at fault, and the state should have violated its international obligations.
There is no proof virus originated in Wuhan. Origin of the novel coronavirus is yet to be scientifically verified, and the fact that the epidemic was first reported in Wuhan, Hubei province, alone does not necessarily mean it originated in China.
Besides, in international law, the actions attributable to a state only include the actions of state organs and those of institutions or individuals authorized to exercise government power. The actions of other persons or entities cannot be attributed to the state. The unintentional transmission of a disease by an infected person to others is not an act committed on behalf of his or her country, so his/her behavior cannot be attributed to a government.
Since SARS-CoV-2 is a new coronavirus, how can people know everything about it when it's still mutating? And by taking rapid and strict measures, China has largely contained the pandemic at home. By contrast, the US and some European governments did not take effective measures for almost two months to prevent the spread of the virus in their respective countries. And they can't blame China for their own failure. Therefore, their lawsuits are good neither in law nor facts.
Inference: The world should join hands to develop vaccines, plasmas, and drugs to beat the virus. It is time to cooperate not dissipate energies on blame game.
Hybrid Warfare Against Pakistan: Challenges and Response
The term 'hybrid warfare' entered the strategic lexicon in the early 21st century despite having been practiced in various forms for a long time. It is defined as a blend of both kinetic and non-kinetic options to offset conventional power dynamics. Hybrid warfare includes extensive use of tools like spreading disinformation, propaganda, economic coercion, backing proxy militia and cyber-attacks to achieve strategic objectives. In modern times, owing to the exponentially high cost of men and material used in traditional warfare, not only the great powers but various middle powers engage in hybrid warfare in order to destabilize, demoralize and disintegrate their core adversaries.
The advancement in technology over the 21st century encourages the blending of the different modes of warfare making hybrid warfare a practical option for meeting political objectives. The aspects of ambiguity and deniability that accompany hybrid warfare, make it an attractive option for states to exercise subtle power – they do not have to fear attribution and retribution. Hybrid warfare has become more popular because of the issue pertaining to major wars. The arrival of nuclear weapons in the 20th century even to India and Pakistan, and the different major wars have made conventional warfare much riskier. The consequences of the major wars have led to a transformation in how these wars are viewed. States that want to exert their influence have found other means to do so. There is an on-going debate in the UN about the serious consequences of the internet that can be constituted as acts of war. Its warfare without any direct violence.
Pakistan's arch enemy, India, has constantly been waging hybrid warfare against Pakistan since partition but it has been recently expedited with increased funding, training of a separatist militia, through economic subversion by politicizing international bodies such as FATF and carrying out diplomatic sabotage in the form of disinformation campaigns disclosure by EU Disinfo Lab. Though the decision was motivated by the political objective of placing Pakistan on the grey list, India's hybrid warfare against Pakistan jeopardizes South Asia's stability.
India's main objective when it comes to hybrid warfare against Pakistan is it to keep Pakistan politically and economically unstable. This helps achieve certain other goals like preventing the rise of Pakistan's power in Kashmir and pressuring Pakistan to settle on India's terms in issues like Siachen and Sir Creek. India has tried to employ numerous tools to wage this warfare against Pakistan at the different levels.
India is trying to build a narrative, especially among Indian Muslims and Kashmiris that Pakistan is a failed or failing state and the partition of the Indian sub-continent was huge mistake. They are also generating the idea that the Indian Muslims are far superior to the Pakistanis and even the Bangladeshis. The hybrid warfare against Pakistan also has its internal dynamics, as it is very much part and parcel of India's domestic politics particularly around elections. Even the Hindutva intoxicated BJP came to power by employing this strategy. India has also given rise to the narrative that she always tried to build good relations but the Pakistani military does not let the relations normalize. Also, it is the Pakistan Army, which is not allowing a solution to the Kashmir dispute because when Pakistan and India were engaged in backchannel diplomacy to work out a solution on the basis of President Musharraf's four-point formula, it was the Pakistan Army which conducted, supported and funded the Mumbai attack of 2008. Thus, the Pakistan Army is portrayed as a major problem when it comes to Pakistan. It is also being projected that Pakistan's defense expenditure is illogical as it needs to invest more in its development rather than the armed forces to defend itself against India. India is also exploiting the fault lines of Pakistan – Baluchistan and CPEC. Pakistan is also blamed for not allowing regional peace and integration. India links Pakistan to the Taliban at international level. Certainly, India's main aim is to weaken the social contract of Pakistan by creating restlessness, divisions and instability within the country.
Pakistan needs a well calibrated strategy in how to counter India's move at every platform. Therefore, it is the need of the hour to understand the nature of hybrid warfare while concentrating on Pakistan's social and political harmony. More importantly, we need to realize the potential of CPEC. There must be good governance based on deliverance to overcome the vulnerabilities. There is no denying the fact that this is an era of multilateralism, but multilateral approach works well when there are healthy bilateral relations. While it is good to host conferences and seminars, there is a need for more practical action. We live in world were information spreads quickly. Hence, we need a counternarrative to India's narrative of 'talks and terrorism cannot go side by side' but unfortunately Pakistan always acts in an apologetic manner. The media can potentially be the face of any state but in the case of Pakistan, the media does not care and there is no policy-based discussion between the media and the government. Also, Pakistan does not have enough English news channels to portray the positive image of Pakistan. Furthermore, every part of Pakistani society including the media, the civil society and academia should collectively respond to India's hybrid warfare against Pakistan. For all of this to be successful, Pakistan's immune system must be protected through socio-political harmony and improved governance. Last but not the least, India may not be able to sustain its economic lure for long, therefore, India must stop this hybrid warfare against Pakistan, and resume diplomatic activities for stability and prosperity of the region.
How Putin's Russia is Exploiting Jihadists Against pro-Navalny Protesters?
Who is Putin's terrorist: Navalny or Jihadist?
Russia's strongman Vladimir Putin is considering using old tactics to stem the growing wave of nationwide protests in support of his fiercest critic, popular opposition leader Alexei Navalny. This tactic was developed in the late 90s by the KGB ideologists and successfully applied in order to bring to power Vladimir Putin, who is ruling the country with an iron hand longer than all his Soviet predecessors except Joseph Stalin. The tactical skills of the Putin's policy architects were aiming to frighten Russian citizens by Islamist terrorism and Chechen separatism and unite patriotic and nationalist forces around a new leader capable of challenging the West.
Thus, when the nationwide protests in support of Navalny from Yakutia to Kaliningrad became the most serious challenge, the Kremlin began to trumpet the threat of Islamist extremists and international terrorists. This time, the Putin regime is intimidating protesters with impending terrorist attacks of Central Asian and Caucasian jihadists and their Syrian parent organization, Hayat Tahrir al-Sham (HTS).
On the eve of the next nationwide protests on February 14, the Prosecutor General's Office, the Investigative Committee and the Ministry of Internal Affairs of the Russia warned of the inadmissibility of calls to participate in an unsanctioned rally. Russian state news agencies RIA Novosti and TASS have disseminated information that the most powerful Sunni militant faction of HTS in northern Syria is preparing a series of lone-wolf attacks during the upcoming mass street protests of Navalny's supporters in various Russian cities. In doing so, however, the pro-Kremlin media cited its undisclosed law enforcement sources and ultimately spread merely conspiracy theories.
According to anonymous sources of Russian security services, HTS-backed Uzbek Jihadi battalion Katibat Tawhid wal Jihad(KTJ), Chechen militant groups Ajnad al-Kavkaz (AK) and Jaysh al-Muhajirin wal-Ansar (JMA) are planning to carry out explosions and attack protesters. To achieve these purposes, terrorist groups allegedly recruited Russian citizens and Central Asian migrants, who expect their leaders' commands.
The Putin regime faced the most serious challenge when anti-government protests took place across the Russia in support Navalny in recent weeks. As is known, in mid-January, Navalny returned to the country after recovering from a chemical Novichok poisoning that nearly took his life and was immediately detained and later jailed for alleged parole violations. The robust Putin regime first demonstrated its grave alarm when tens of thousands pro-Navalny protesters demanded his resignation in more than 100 cities and towns, chanting Putin as a 'thief'. Police detained more than 11,000 people at what they say were unsanctioned protests that the Moscow condemned as illegal and dangerous.
Alexei Navalny's political creativity and tactical skill inspired Russian liberal youth weary with the corruption-plagued political order presided over by Putin. Fierce clashes between protesters and riot police during the mass rallies indicate that a new generation is not afraid of arrests and the repressive state machine. And to stop the pace of marathon confrontation with the opposition, Putin resorted to his long-standing KGB tactics, intimidating society with possible terrorist attacks and explosions by Islamists.
Will Uzbek and Chechen Jihadists hit pro-Navalny Protesters?
But the fact is, it's not the first time Putin's Russia has intimidated society with possible terror attacks by Islamist terrorists and Chechen separatists to achieve political goals. During the transition of power from Boris Yeltsin to Vladimir Putin at the end of the second millennium, Kremlin ideologists successfully tested anti-Islamist tactics to overcome the challenges of the political opposition. The ideologists of Putin's election campaign created his image as a decisive and strong leader, the one who can defeat Islamist terrorism, Chechen separatism and preserve the integrity of Great Russia. His image as the only savior of the Russian Empire was accompanied by radio and television spots and news about the atrocities of Chechen militants and their beheading of Russian soldiers.
Meanwhile, there is a conspiracy theory in Russian political circles that the powerful FSB orchestrated apartment bombings in the Russian cities of Buinaksk, Moscow and Volgodonsk in 1999 to boost Putin's approval rating aiming to ensure his victory in the presidential elections. As a result of these "terrorist attacks", 307 people were killed, more than 1,700 people were injured. Russian officials concluded that there was a "Chechen trail" in the bombings, but no proof of their involvement was adduced. Many still doubt the results of the investigation and consider Putin to be the culprit of this tragedy.
That's when Putin uttered his famous phrase: "We will pursue the [Islamist] terrorists everywhere. If they are in an airport, we'll kill them there. If we catch them in the toilet, we'll exterminate them in the toilet." Many still believe that the apartment bombings and the FSB's tactic against Islamist extremists catapulted Putin into the presidency. Putin soon launched a second war in Chechnya and emerged victorious in the intra-Kremlin struggle. His ratings soared. He met with huge approval in a society weary from the economic collapse, corruption and crime of the Yeltsin era.
Usually people prefer to keep quiet about this tragedy. Russian political figures Sergei Yushenkov, Yuri Shchekochikhin, Anna Politkovskaya, Alexander Litvinenko, and Boris Berezovsky worked to unravel the mystery of apartment bombings. But all of them were brutally murdered under mysterious circumstances. Ultimately, the Kremlin's tactics to combat Islamist terrorists not only helped to rocket Putin to the political Olympus, but also increased Islamophobia, nationalism and chauvinism in Russian society.
Today, even 22 years after Putin came to power, the Kremlin's ideologists have begun to intimidate Russia's liberal society with likely Islamist terrorist attacks again as the nationwide protests seriously threaten his regime. This illustrates the regime exhaustion and the lack of confidence in face of the strategic sophistication of Navalny's team.
So far, neither HTS, nor Central Asian and North Caucasian Salafi-Jihadi groups have officially responded to the FSB on the plotting of terrorist attacks in Russian cities during opposition rallies. However, in encrypted Telegram chats, Uzbek and Chechen jihadists actively discussed the "leak information".
Thus, one of the KTJ's followers on Telegram under the name Al Hijrat said in Uzbek: "Kafir Putin frightens his people with the just sword of Allah.But the people of the blessed land of Sham know that he himself is the main terrorist. Russian infidels and Putin's Nusayri puppy (Alawites regime of Bashar al-Assad) bomb Greater Idlib to destroy Ahlus Sunnah wal Jamaah. Executioners will have to hold a harsh response before the Almighty for their crimes."
A pro-Jihadi chat "Inspire" in Telegram wrote in Russian: "the information about the impending attacks by Ajnad al-Kavkaz is fake. The authorities are trying to hold Russia's awakening people from mass protests against Putin's criminal group. To intimidate civilians, the Russian siloviki (FSB) can and are ready to commit terrorist acts, blaming HTS for this, which are not interested in what is happening there in Russia. The Putinists have a lot of experience in killing their own citizens and blowing up their houses." In this message, Chechen militants indirectly protect HTS from accusations by pro-Kremlin media on impending terrorist attacks in Russian cities during opposition protests. This is no coincidence, since Ajnad al Kavkaz is known for its close ties with HTS.
On Telegram channel, some Russian-speaking jihadists from the post-Soviet space mocked at the 'leaked information', some expressed their anger against the "Russian occupants" in Sham, some advised protesters to be vigilant before the FSB provocation. A pro-Jihadi chat Icharkhoin Telegram recommended Muslims of Caucasus be ready for new repressions of Russian infidels and local Murtad (apostate), because after the bombings of houses in Volgodonsk, Putin started the 2-Chechen war and took away the independence of Ichkeria. The Telegram chat "Muhajireen" says that the Kremlin is preparing for a harsh suppression of the mass protests.
It is not the first time the Russian authorities have accused Central Asian and North Caucasian Jihadi networks of organizing terrorist act. On April 3, 2017, the Russian FSB blamed KTJ for the bombing on a subway train in St. Petersburg that killed 16 people and injured 67 others. On October 15, 2020, the FSB once again accused the Uzbek KTJ militants of preparing subversive and terrorist acts in Russian cities of Moscow, St. Petersburg, Ufa, Maikop and Volgograd. In a statement, the intelligence services claimed that during the counter-terrorist operation, they prevented explosions and eliminated two members of KTJ. Then FSB distributed photos and videos of firearms, ammunition, IED's chemical components, and religious literature seized during the operation.
On October 16, 2020, KTJ in its statement denied the Russian authorities' accusation in these attacks. The Uzbek militant group stated that "according the Hayat Tahrir al-Sham's policy, our activities are limited to the territory of Sham, and we do not conduct jihadi acts outside of it." Further, KTJ assured via its Telegram channel that it "does not have its cells in Russia and is not involved in organizing terrorist acts there."
Jihadi factor of Russian democracy
The Russian authorities often make thunderous statements about plotting terrorist attacks by "international terrorist groups" and how siloviki (FSB) successfully prevented its. This time, trumpeting about terrorist plots by HTS and its foreign subsidiaries during mass protests in various Russian cities, Moscow hoped to hit two birds with one stone. First, the Kremlin hopes that alarm on terrorist attacks could become a cold shower for Navalny's supporters, as a result of which the activity of protesters will subside and the scale of the rallies will decrease. Second, by accusing HTS of plotting terrorist attacks, Russia is trying to justify its bloody bombing in northern Syria before the international community.
However, experts on jihadism and political Islam were skeptical about accusations of HTS for plotting terrorist attacks in Russia.HTS, Syria's most powerful rebel group, is trying to implement a new strategy to transform itself from a global jihadist outlook into a local "moderate national liberation movement". Today its new agenda is entirely dedicated to Syria and the Syrian local Sunni community. Within this new strategy, HTS severely restricted external attacks by its subsidiaries – Central Asian and North Caucasian Salafi-Jihadi groups –KTJ, AK and JMA. Consequently, HTS, which holds the last major rebel bastion in Idlib province and backs the local Salvation Government, is focused only on the internal Syrian jihad than organizing external terrorist attacks.
HTS emir Abu Mohammed al-Julani is well aware that any terrorist attacks in Russia could place his group among the global terrorist organizations, such as ISIS and al Qaeda, from which he decisively disavowed. HTS pursues a pragmatic approach to the political context, and its external attacks outside of Syria could undermine its fragile legacy, which Julani has achieved with great difficulty.
According to the new strategy, HTS has excluded Central Asian and local hardliners from its ranks. Those jihadists who did not want to submit to its new policy, such as former KTJ emir Abu Saloh al-Uzbeki and HTS Shura Council member Abu Malek al-Talli, were arrested or taken out of the Syrian jihad zone. Given the ability of Hayat Tahrir al-Sham to pressure Russian-speaking militant groups to abandon its global jihadist ambitions, it can be concluded that the Russian FSB's accusation against HTS raises many questions.
In conclusion, the Russian authorities alert about Islamists terrorist attacks during pro-Navalny protests is aimed at an internal audience and pursues exclusively domestic political goals. And these goals are clear as plain as the nose on the face. Using these methods, the Kremlin wants to stop the turbulent development of mass protests and divert the attention of people from the Navalny factor. If they succeed, the authorities will take time out to gather strength for the parliamentary elections in the fall of 2021.But if the wave of protests grows ever stronger and threatens Putin's regime, then a repetition of the 1999 scenario is quite possible. As then, radical Islamism and terrorism can become a starting point for strengthening authoritarianism in Russia.
Corona pandemic: Realism limitation in solving 21st century security threats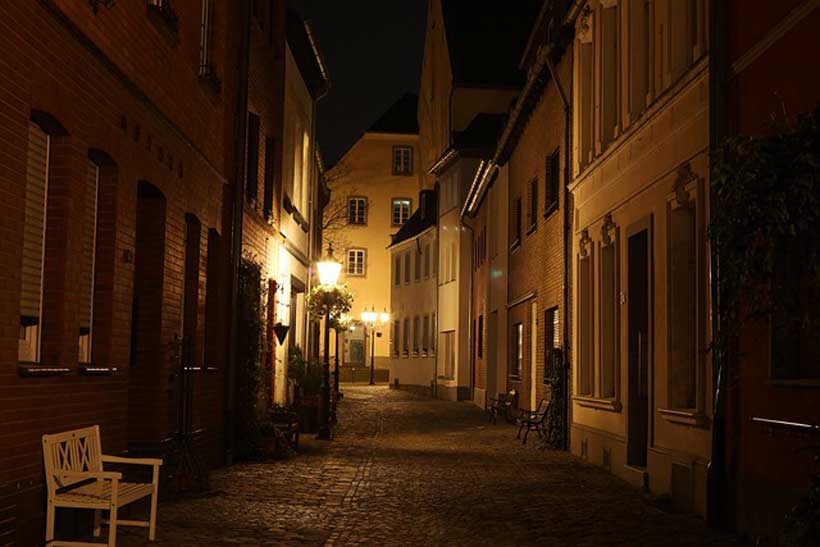 Today, most serious threats of the 21st century are not ones we can protect ourselves by using armies or advanced weapons. Indeed, the popularity of extreme-right politics, unilateralism based on nationalism and COVID-19 are threatening the world's post-war security architecture.
The state-based unilateralism and the trends of national response to the 21st century's biggest security threat trigger lack of coordination, diplomatic divisions, and incoherent global answer to COVID-19. Hence, as we face the biggest challenge of the contemporary century today, we need to rethink the very nature of our comprehension of national security threats. By doing so, we need a different approach to facing security threats.
With the Corona pandemic as a security threat, one of the foundational international relations theories, the realism, has been revealed to be far limited in terms of its explanatory power than it declares. The argument is that realism has a valid logic and reasons for confidence since answers to the pandemic have confirmed the supremacy of sovereign states, the grounds for the state's power competition. Nevertheless, the pandemic also presents realism's weaknesses as a source for successful policy answer to this security challenge. In other words, realism is better at defining risks and threats than suggesting solutions. Put simply, realism's explanatory power lies in diagnosis rather than treatment or prevention. To make this clear, one insight the theory emphasizes is the representation of states as the fundamental actors in world politics.
As the coronavirus hit, states shifted quickly to close or tighten international borders, controlled movement within their borders. However, while much independent national action is understandable from a realism's point of view, it's insufficient. Unilateralism and state-based measures, such as border controls did not spare states from the pandemic, and unilateral measures risk ending up in national economic and social crisis.
To fight the Corona pandemic most efficiently, policymakers will have to shift to other theoretical traditions to overcome this security threat. They will depend more and more on greater international openness, trust and cooperation. Hence, while from the realism's view, unilateral and state-based actions may serve national interest to fight the pandemic "within the national borders", the pandemic is a global security threat and thus remains unsolved so long as other states and non-state actors have not done the same and states move on unilaterally.
Solving global crises and security threats such as a pandemic, similar to world economic or other security crises cannot be solved based on the realist considerations of zero-sum competitive logic. Instead, transnational security threats, such as Coronavirus, is unmasking the limitations of individual states actions in the global system. Thus, while realism does an excellent job of "diagnosing the problem", it does not offer solutions to that problem.
Considering the necessity of worldwide medical items and actions, coordinated and offered by international organizations and non-state actors, the uncoordinated state-based actions result in an ineffective solution to this security crisis. The perspective this article aims to offer is that given the limitations of realism, we need more faith in international transboundary cooperation based on mutual trust, especially trust vis-a-vis international institutions. However, neither the United Nations nor the World Health Organization (WHO) nor any other non-state actor can overcome the Coronavirus on its own; nor non-state actors such as international institutions are alternatives to national states in international relations.
Instead, they are an instrument of foreign policy and statecraft and states need to rely on them, incorporating them in finding solutions to global security threats. According to constitutionalists, Robert Keohane and Lisa Martin, "States are indeed self-interested, but cooperation is often in their interest and institutions help to facilitate that cooperation."
From our partner Tehran Times