The voiceless sufferers of covid-19: Islam and Animal care
"Whoever is kind to the creatures of God is kind to Himself."(Bukhari)
The Corona virus has locked people inside their homes and has caused the death of thousands of individuals. Apart from taking a heavy toll of human lives, it has paralyzed all the vital sectors of life, like trade and commerce, education, communication and transport. On the socio-cultural grounds it has created a serious trauma and has led to psychosomatic disturbances. The social web or fabric has seen a great set back and challenges due to the ongoing pandemic. But humans are not the lone sufferers of this crisis as it is now badly hurting animals as well. These helpless creatures are suffering as the lockdown has left them wandering on the streets for food. While the world fights Covid-19, the needy animals and birds from the streets require food. As we know thousands of stray cats, cows and dogs in India depend on food and waste from markets, restaurants and grocery shops. But with corona virus sending people into isolation and public establishments shutting down, strays are having a hard time finding food. As per some reports many stray animals have died due to starvation. Some disturbing pictures of animals like cats and dogs, panting, licking mud and biting shoes can be seen on social media. This speaks a lot about the pathetic conditions of these animals and seriously these creatures are going through the troubled times. As more and more people fall sick, the more rapidly, stray animals and birds are being ignored. The people are advised to stay home to avoid the spread of corona virus but the homeless, unvoiced and abandoned animals have been left at the mercy of their lord. These creatures need our care and attention. It is our collective job and obligation to feed these living beings. To be gentle and humane to all creatures of God is the universal message of all religions but Islam in particular is very clear about animal care and has guided its followers to take due care of every creature on earth.
The Islamic view of the natural order and the environment, as everything else that is Islamic, has its roots in the Quran, the very Word of the God, which is the central theophany of Islam. The Quran addresses not only men and women but the Whole of the cosmos. Humans in Islam are the central creatures of the earthly sphere, but can exercise power over things only in obedience to God's laws. And divine law (al-shari`ah) specifically includes duties to the natural environment. Laws forbid pollution and instruct the planting of trees and gentle treatment of animals.
The concept of environment in Quran is distinct enough. It has given the values of unity, balance, order and harmony. The balance not only governs the structuring of the universe, it has specified each element with its proper place and definite function. The law of structural balance of the environment is often referred in the Quran by the words 'Balance,' 'proportion,' or 'measure'. The Quran presents the whole material world and the animal kingdom in particular, as a divine miracle to which man must respond with self-restrain. As one sonorous verse puts it: "Do you not see that Allah is exalted by whoever within the heavens and on the earth, and by the birds with wings spread? Each of them has known his means of prayer and exalting." (Quran 24:41)
In mediaeval times, writes historian Gustave le Bon, "Animals enjoyed heaven in the Muslim world." Trusts were solely devoted to sick and vulnerable creatures. The Muslims in 18th century Cairo, setup bread and water foundations for dogs. In Damascus, a municipal area was dedicated to ageing horses where they could pasture in dignity until the end of their lives, which continued until the 20th century.
From the start of an animal's life to its end, there were clear rules on maintaining its welfare. Mercy to animals goes hand in hand with faith as Prophet's (Pbuh) words articulate, "He who take pity even on a sparrow and spares its life, God will be merciful to him on the day of judgment."
Islam talks a lot about the Ummah or global community of believers; some interpretations give the term a broader meaning, embracing humanity as a whole. As eco-Muslims often recall, the Quran also insists that other species constitute Ummah-like communities, which are correspondingly worth of respect. "There is no creature on earth, nor any bird that flies with its wings, but are communities (Ummah) like you. We neglected nothing in the scripture. Then to their lord they will be gathered." (Quran: 6:38)
Furthermore, Muslims believe that all creations of Allah, including animals and trees, glorify God in their own way. "Seest thou not that to Allah bow down in worship all things that are in the heavens and on earth, the sun; the moon; the stars; the hills; the trees; the animals; and a great number among mankind?" (Quran 22:18) Islam also teaches humans that all creatures of God, whether it is the tiny ant or the huge lion, serve a certain purpose in the large scheme of God's world. "There is not an animal (that lives on the earth, nor a being that flies on its wings, but (forms part of) communities like you. (Quran 6:38)
The Prophet (Pbuh) said, "Whoever kills a sparrow or anything bigger than that without a just cause, Allah will hold him accountable on the day of judgment." The listeners asked, "O Messenger of Allah, what is a just cause? The Prophet (Pbuh) replied, "That he will kill it to eat, not simply to chop off its head and then throws it away." (Sunan Abu Dawud-2/11)
Abu Hurairah (may Allah be pleased with him) reported that the Prophet (Pbuh) said, "A man felt very thirsty while he was on the way; there he came across a well. He went down the well, quenched his thirst and came out. Meanwhile he saw a dog panting and licking mud because of excessive thirst. He said to himself, "This dog is suffering from thirst as I did." So, he went down the well again, filled his shoe with water, held it with his mouth and watered the dog. Allah appreciated him for that deed and forgave him." The Companions said, "O Allah's Messenger! Is there a reward for us in serving the animals?" He replied: "There is a reward for serving any living being." (Bukhari)
Teasing or mutilating any living being, be that an animal or a bird is disapproved and abhorred in Islam. The Prophet (Pbuh) says, "May God curse anyone who maims animals"? (Bukhari) While as good and humane treatment is applauded in Islam, "Whoever is kind to the creatures of God is kind to Himself."(Bukhari) On discovering a companion had caused distress to a bird by taking her young, Mohammad (Pbuh) ordered him to return them at once. (Sahi Muslim)Hence irresponsible wanton killing of even the tiniest of God's creatures is strongly discouraged in Islam. He (Pbuh) even reprimanded those who sat idly on their camels and horses with the warning, "Do not treat the backs of animals as chairs. "God gave these to your command only on the condition that you may go with them easily to places you would not been able to go by yourself without extreme trouble."(Abu Dawud, 61, [2667])
Animals should be cared for; Abdullah Ibn Umar (May Allah be pleased with him) narrated that the Prophet said, " A women entered the (Hell) fire because of a cat which she had tied , neither giving it food nor setting it free to eat from the vermin of the earth."[Bukhari…Narrated by Abdullah bin Omar].
We have seen that there are clear references in Holy Scriptures of Islam about the due place and position of animals and birds in the Gods scheme of the world. And the believers have been guided and instructed to be gentle and humane towards these creatures of God. There is a due reward for feeding a starving being be it an animal or a bird. As the Prophet of Allah (Pbuh) has said, "There is a reward for serving any living being". Along with taking care of poor and needy it is our duty to serve animals living around us. The crisis will not remain longer but our attitude and character shown to helpless and voiceless will be remembered for long.
Relentless Debate on Forced Conversions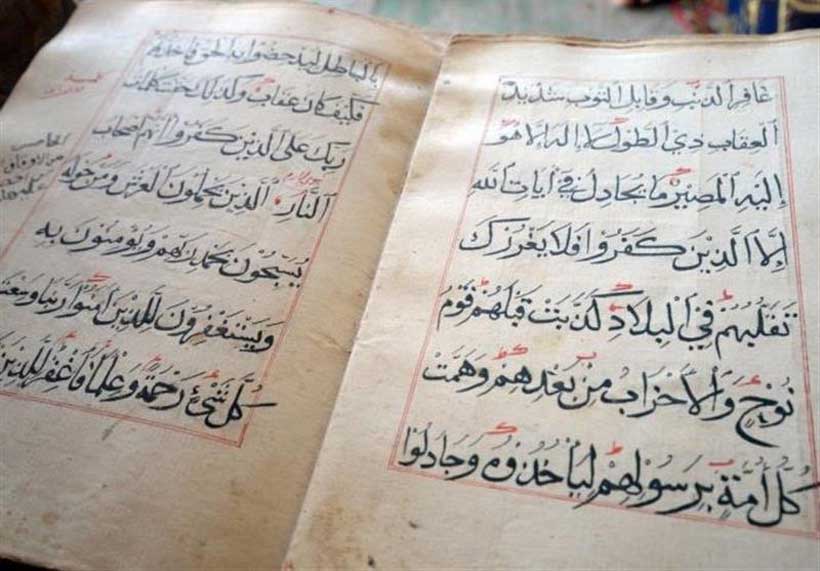 Forced conversion is the illegal conversion of a person from one religion to another religion in duress, force, threat and without free consent. The victims of the forced conversion, are mostly the low-caste Hindu girls, are abducted, then trapped in love and then got married with the Muslim men in the seminaries / Madrassas.
The relentless debate on the forced conversions has been in the limelight throughout the Country across the decades. The forced Conversion bill was placed in 2016 and sadly it was effectively blocked by the mobilization of the Islamist groups and parties. A group of Ulema, including the Council of Islamic Ideology (CII) met with Dr. Abdul Qayyum Soomro, the chief minister's special assistant on religious affairs, on December 5th 2016, and termed the bill against the basic principles of Islam. 7 Religious parties in Karachi launched a campaign against the bill in order to pressurize the Sindh government into repealing it. The JI argued that there could be no age limit on people converting to Islam. Maulana Tahir Ashrafi, of the Council of Islamic Ideology (CII), opposed the idea of age limits on conversions. Religious Parties threatened to lay siege to the Sindh Assembly if the legislature did not repeal the bill. JI leader Advocate Asadullah Bhutto claimed that there had not been a single case of a forced conversion in Sindh. When the chief of JI, Sirajul Haq, called PPP co chairperson Asif Ali Zardari the PPP-led government quickly announced that it would make amendments to the law.
The case study of the two Hindu sisters Reena and ravina meghwar underage girls from Ghotki district of the Sindh were illegally converted and enticed by two Muslim men who were already married and had children. Those underage girls after their conversion into Islam, they are prevented to meet their families once they get married with the Muslim men.
This case has depicted the illegal conversions discriminate the laws protecting their rights like Pakistan is a signatory to the Universal Declaration of Human Rights which states that the right to freedom of religion includes the right to change one's religion and that no one shall be subject to coercion to change their religion. The Hindu Marriages Act was passed in 2017 to regulate their marriages but they could not avail benefit from that act and its implementation is zero. Many of the Hindu conversions violate Sections 3 and 4 of the Sindh Child Marriages Restraint Act 2013, which sets 18 years as the minimum marriage age.
Every year 1000 girls are converted into Islam forcibly as per the report of South-Asia Partnership, Aurat Foundation and Human Rights Commission of Pakistan. The hotspots for these conversions are Thar, Umarkot, Ghotki and Jacobabad where these so called conversions take place in large amount. People Convert due to their financial conditions It identified the landlords, extremists and weak local courts are working together to perpetuate this menace rather than defeating the discrimination against the minority groups.
Haris Khalique the writer and General Secretary of the Human Rights Commission of Pakistan postulated the scenario these conversions transpire the economic deprivation and patriarchy. Most of these girls come from the scheduled caste and the men they marry are financially better off and that become power dynamic.
Ironically, Pakistan is signatory to the international covenant on Civil and Political Rights and has ratified the (CEDAW) convention on elimination of discrimination against women which clearly envisages that women can enter into marriage with their free consent, but the present scenario in Pakistan shows the ugly side of the picture.
On the whole, the Government has to lay an embargo on the proselytization by approving the bill and implement it widely across the country so that the individuals from the minority and scheduled castes feel secure at their places. Besides, the government has to end this limitless debate of forced conversions by ensuring the equal rights to the religious minorities according to Constitution of Pakistan 1973.
Science, religion and the quest for rationale and spirituality
Since human history evolves, man is considered as an unexampled procreation owing to his rational behavior. When his reasoning and intellect grow in pluralistic society, he looks through fundamental questions to be answered. This proclivity of probation is drawn to the context of either natural reasoning or supernatural explanation. Hence, this distinctive disposition demarcates a line between "Science and Religion", without knowing the fact that there are two sides to every picture. Consequently, religious representatives reject scientific facts as it does not meet their spiritual needs and impressions.. However, others deificate scientific approach and discard paranormal and preternatural explanations as it seems amiss for their existing subject. Eventually, leading the noblesse to follow either religion or science.
It is the human nature that has put the supreme being (man) in an unremitting mission of exploring truth and reality. Man has been intensely eager to delve and discover this mysterious world. Hence, being conscientious, he rationally tries to investigate the answers of basic questions. This eagerness and curiosity has compelled man to decode and decipher what has been in clandestine before him. This athirst of searching and exploring has always been found in man. Though the scope and radius of man's ideas is limited. He can never surpass what inhibits him naturally. But the ardent wish has mustered courage in him and pushed him to find the answers of all lingering questions. It is a dynamic force employing man to fathom the mystery of his very being. Whatever the force may be, the thing that gives currency to the confrontation and disconformity is the way to pursue those motives. Many people seek their salvation in the folds of religion while many are those who look for science as a medium to man's inevitable mystery. People are divided into two distinct and quite different ways and ideas. Some go for religion, considering it a viable source to all their quests and questions while others deificate science. This is where the shoe pinches. Science and religion are not different things and ideas but the two aspects of a same coin.
Regrettably, many people fail to understand this very notion. They think of science as a separate entity having no relation with religion. They deal with science in a sense to materialize all their dreams and desires. Their pursuance is fixed on material holdings. For these people, this world is last resort to live in. For them its a means to an end. An end which ends when life comes to an end. Unfortunately, inspired by the West; the arch rival of religious ideology, they think of science as a source of all comforts and ease in human life. For these fellows worldly belonging is everything. They never come to know the deceptive face of it. They chant slogans under the spell of West, overlooking their glorious past which has entitled them cachet and prestige in annals of all time to come. Dazzled by the ample successful contributions of science to the modern world, they bow their heads before it. Definitely, the time would come, their sand houses would collapse. Ultimately, they will have to blow away the cobweb of modern science.
Undoubtedly, science is a means to make human life at ease, dealing with materialistic aspect of man's life. Contrary to this, there prevails another mode of human life that is spirituality. Spirituality is an integral part of man's life, without it, man will be like a sole spectator and nothing else. Spirituality is as pernicious to man as food for the hungry soul and water for thirsty lips. Spirituality and man are amalgamated in every aspect. Materialistic aspirations cannot please the departed souls. Feelings cannot be bought. Smile has no match with money. Pure love cannot be linked with lust. Avarice and wealth has no limit. Greed makes man intoxicated and makes him an unsocial animal, a brute.
Besides, sentiments of joy, cheerfulness, happiness and sorrow are valuable and cannot be bought or sold. Such feelings are attainted by penetrating deep into the folds of a religion. That is religion which opens the new dimensions in man's life and takes man to the highest horizons of peace and tranquility. This is religion alone that makes man's life complacent. It is said and rightly so, a contained mind is a bliss to mankind. This containment is achieved when man comes into the folds of religion. Religion is not a name of an outmoded ideology, no longer existing. It is a source of eternal salvation. It is the best source to peace, prosperity and progress and will remain so, till doomsday. Religion has much to offer man. It encompasses highest schemes of social and moral uplift.
Alternatively, it has been order of the day to chew out religion. Merely going into some books of insolent demagogues, young minds pick religion to pieces. These minds are turned round the fingers of their leaders who spoil their worldly life and detest their life after death as well. One cannot blink the fact and if so, man would find no place and would ultimately lose into the unending race of material desires and unlimited aspirations.
Certainly, this is religion which paves a way for departed souls to salvation. Materialistic belongings could provide temporary happiness and joy but souls can be satisfied merely by perfection of deeds. Religions guarantee man a better life after death. Those who stick to the notion, shun all their materialistic desires and become a pure soul. For Almighty God promises a better life in heaven. One could find many examples from history where experiencing profound penetration into mysticism and spirituality, individuals shook out the yokes of slavery and ascended the higher planes in their lives. They would be heightened to higher horizons for sure in heaven as well. Gautam Buddha, Bhagat Kabeer, Saami, Khwaja Nizamudin Chishti, Abdul Qadir Jilani are some instances in view. Their efforts and search for reality will never go in smoke. They are rewarded in this world and will be awarded there after. Those devoid of such a fully blooded force are really unfortunate. They become stoic and nothing means them except materialistic achievements. That achievement IS nothing at all. This pursuance makes their gifted life aimless, motiveless and purposeless.
Additionally, religion teaches that nothing is out of blue. Everything is inter connected. Nothingness has a deep meaning. When there was nothing, everything existed and that everything comes to screen from nothingness. When eyes are closed, man sees nothing and feels everything has lost. Man thinks so because his imagination has a limit. He cannot surpass that line. But actually, everything exists and by closing eyes before it, nothing becomes obsolete and outmoded. This offers a strong point in the case when a man dies. Materialistic perception instills in man the idea of nothingness behind his death. Whatever materialistic belonging is , man should strive hard to gain it, accumulate it and access to it by hook or crook. This idea employs man with tiring motives. Man going so far, tries tooth and nail achieving that purposeless objective in his short life hardly going sixty to seventy years.
Again, how fast a man can run after unlimited aspirations in a limited time? How much a man can achieve in his short life? How much a man can eat on an empty stomach? How much a water can a man drink when on thirsty lips? Just a morsel of food and a draught of water, nothing else. Hunger can be saturated, thirst can be quenched if intended so. Otherwise greed, lust and avarice is an unremitting race that never ends.
Nevertheless, according to science only that particular thing is reality which is approved by sense, observation and experimentation, reason and intellect while the rest of the things are unreal or illusion. But the fact is that five senses cannot reach the "ultimate reality". Similarly, reason and intellect do not work beyond the radius and scope of the five senses. Human understanding and intellect is limited and full of error. Hence, the diameter of scientific observation and calculation is limited only to what human senses can perceive. How can it then measure the revelations of religion which are immaterial and metaphysical and essentially spiritual?
Taking history as a guide, it can well and truly be said that religion along with science can wipe out all such endless and limitless desires. Science eases difficulties and offers comforts while religion can rid man of worldly tyranny and oppression. Religion has had its past, it has a present and would have a bright future coupled with scientific approach. It is religion that can blow away the cobweb of modern science and can torn away the yokes of materialism from the face of the earth. And it is science that can flourish the blind faith to logic and reasoning. Religion is not a static force. It is a dynamic force that can bring change and can offer mankind higher and nobler ends. While science can make man's life in conformity with worldly comforts and pleasures. Great astronomer Sir James Jeans has rightly said that greatest problems of science could not be resolved without believing in God. Same applies when religion is devoid of reasoning and logic.
Hence, religion when interpreted through scientific logic and reasoning offers a firm belief in the divine commandments. Eventually, enhancing the spirit to responsible accomplishment of those obligations. Reason based belief not only makes the person committed to his religion but also mounts his desire to mull over the heavenly doctrine aiming to discover the hidden treasures. Likewise, science seems impuissant when confronted with the quest and queries regarding mysterious universe and metaphysical things thereupon showing its limitations. Therefore, religion and science should be seen from an eye of same magnifying glasses otherwise this would be a parting effort to an intermixed entity.
Inflation in Pakistan during the Holly Month of Ramadan
Ramadan is considered one of the holiest months in the Islamic calendar for Muslims all over the world. As for as Pakistan is concerned, it has always been a tradition that whenever Ramadan comes the inflation rate also increases. With the advent of Ramadan, the inflation rate is increased by 14.56 per cent within the country. Two types of Muslims throughout the country wait anxiously for this month. For one type of people, it brings happiness and blessings and for another type, it brings a massive amount of money. But it becomes a curse for the poor people when prices of the edible items touch the sky. While this month of Ramadan becomes blessings for the business community and hoarders that take as much benefit as they can. As 2020 had already remained the most challenging year of the twenty-first century because of the pandemic outbreak throughout the world. Almost every country has been victim Covid-19 where thousands of people are dying every day due to this deadly Virus. Because of this pandemic, the people of Pakistan are facing a dual challenge such as unemployment and increasing inflation.
Moreover, as for as the hard restrictions of lockdown against the spread of coronavirus have been implemented resultantly all of the economic activities such as construction, manufacturing and many other industries, which were the only source of earning for labour community, have been closed. In addition, the poor people who earn a few hundred per day after working the whole day have nothing to do, their lives are in trouble and they are worried about burning their stoves because of a current lockdown situation. They are restricted to their homes and there is no any available platform for them to earn. In this hard situation, the profiteering has taken birth, the profit earners have risen the prices of daily food items at alarming rates despite lowering the prices in respect of Ramadan. It is a painful truth that despite being a Muslim state, there is no any leniency in the prices of very basic and demanded vegetables and fruits such as flour, gram flour, oil, potatoes, tomatoes, lemons, sugar, red chills, chicken, watermelon, dates etc. in the Holy month of Ramadan.
These skyrocketing prices have compelled poor people to break their fast with only water. Moreover, they have nothing to eat after breaking their fast because of the high inflation rate. In this regard, inflation has been the major problem of the people of Pakistan facing from starting particularly in the month of Ramadan. But being a human it should be stopped at least in this staggering circumstances where a pandemic has wrapped the whole world and people are dying because of this dangerous virus. In addition, when the condition is already very bad and people had been unemployed due to COVID-19 lockdown. They are already fighting the war with their lives. They have nothing to eat. They are hardly surviving at the extent that even can't afford their food necessities. Furthermore, these downtrodden people are suiciding because of hunger for instance recently a widow along with her children had committed suicide in Sukkur, Sindh due to hunger. Now the government has to decide what is more dangerous the "CORONAVIRUS" or "HUNGER"?
In Pakistan, this hazardous disease of inflation is increasing the poverty day by day. In PTI Government 18 million more people fall into poverty, it is reported that more than 39.9 per cent population of Pakistan lives below the poverty line. In this hard and difficult situation, the people have been frustrated. Besides, more than half of the poor people are homeless, many of them have not even their place to live rather they live on rent. But unfortunately, in this miserable condition, they cannot afford to buy their own house. The government says that they are providing the funds to the poor as well as Ramadan relief Packages but still no relief have been given. Not any proper funds are given to real deserving and poor people. If according to governments that it has given the funds then the question rises that will these little funds can beat these higher prices? This is one more remarkable stain on the government of Pakistan that would be highlighted in history. In this tough time instead of being a pillar for the public, the government has left poor people helpless even giving them a tough time by increasing the inflation. It is a painful truth that Muslims are sucking the blood of other Muslim brothers including government has been parasite for the public.
In other non-Muslim Countries such as Canada, United States of America, United Kingdom, Australia, Germany; the prices of food items, groceries, clothes, households and other demanded and consumed accessories reduce to less than half in respect of their holy events or festivals. But sadly opposite is happening in the Islamic Republic of Pakistan, in our country, profiteers see these holy events as the source of income. There is no check and balance system. This non-serious attitude of the Pakistani government has led people to beg for survival. But the only government could not be blamed, it is the collective responsibility of worthy people to take care of needy ones. Everyone complains about poor governance and rising inflation but no one talks about their responsibility. Have we ever been thought about our poor neighbours before having dinner? Have we ever noticed those little children without clothes wondering on the roads when we pass by them on our luxurious vehicles and went for shopping with our family? Instead of spending a lot of money on clothes or unnecessary things we should take a glance at those who even cannot fulfil their basic needs. So not much but do little things for others, spread little happiness on the faces of those who have remained deprived of it for many years. It is also the religious duty of all the Muslims who meet the necessary criteria of wealth to give Zakat. Though paying Zakat purifies, increases and blesses the remainder of wealth, it is for better when it is the month of Ramadan. Allah says: "it is right of the poor on the wealth of the rich". Bring some change in ourselves and let its shine reflect the society. Until Government do something on this issue we all have to hold each other's up.