The Foray of COVID-19 in the Public health of Bangladesh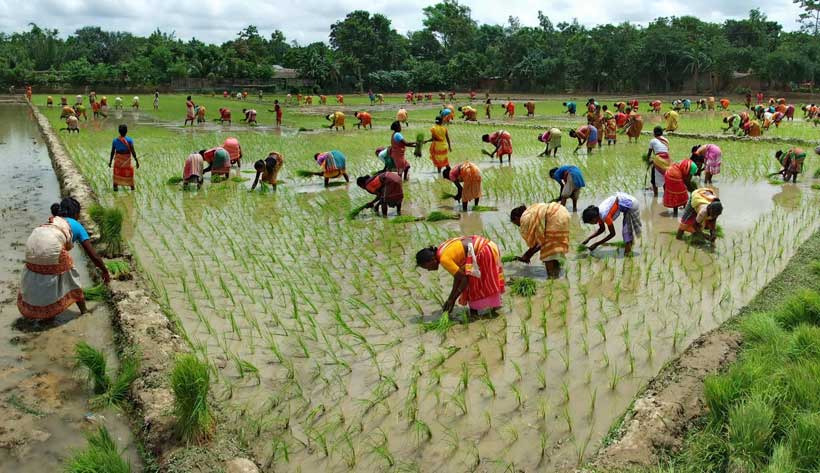 "Desperate Savar mother sells hair to buy milk for baby" " Agitprop for relief in Dhaka ""Relief rice theft amid raging Covid-19 crisis" "Only being embarrassed won't stop food aid theft, pilfering" "Bashundhara Group gives food aid to 3,500 labourers in Mongla" "Beggar donates Tk 10000 for corona-hit people". 
These are some news headings. This is the scenario amid the pandemic COVID-19 of a country which dreamt in 1971 to establish a just and egalitarian society.
Soon after independence in 1971, the father of Nation Bangabandhu Sheikh Mujibor Rahman along with his fellows tried to rebuild the fragile economy of the country. After 49 years of independence Bangladesh entered into the club of middle income countries with an impressive record of growth and development with GDP worth US dollars 286 Billion (tradingeconomic.com/bangladesh). An illustration may depict the economic fragility in 1972 and the present economic stability of Bangladesh. In 2019, the GDP and GNI per capita arose to 1827 and 1909 US dollars compared with94 and 120 US dollars respectively in 1972 (macrotrends.net/Bangladesh). The country's economy has been marching towards a robust economy in the region. But this growth of GNI and GDP in the last few years did not create sufficient space for the poor people for productive income generating employments. Rather, the rich people are getting richer where the poor are getting poorer day by day. The government is committed to poverty alleviation and reducing disparity though,
but still it has to go a long way. And this disparity would not be controlled until the proper distribution of wealth and notable subsidies to the poor by the state takes place. The statistics about the economy of Bangladesh are set out here to help compare the solvency of the state and to help with a rethink about the availability of resources of the country.
Let us examine the number of disadvantaged people and their income generating sources to provide them a reasonable standard of life. Bangladesh is one of the most densely populated countries in the world accommodating more than 1000 of its citizens in a square mile. In the year 2019, the total estimated population is about 170 million where 20% people are living under the national poverty line and 10% people live in extreme poverty which means they have daily income of less than 1.9 US dollars. In existing employment, 39.76 % work in agriculture, 20.53% work in industry while the remaining 39.71% work in the service sector (Statista, 2019). This index of measuring the economic status of individuals was done on the basis of multidimensional indicators including nutrition. Accordingly, it can clearly be presumed that these 20% people living below the poverty line are always fighting daily to have a nutritious meal. The percentage might be higher if we take into consideration the number of people who depend only on their daily income and the marginal peasants who live just a little above the poverty line. This should be a great concern for the country: how do these people meet their need for nutrition amid the outbreak of COVID-19. We should look into the constitution of the peoples' republic of Bangladesh to see if there is any mandate for the well-being of the citizens including public health.
2. Just after nine months of independence, the country adopted an excellent constitution with the aim of establishing a socialist society where there would be no exploitation and where equality and justice; political, economic, and social would be secured for all citizens. It adopted some provisions to work as fundamental principles in all functions adopted by the government. It is pertinent to mention here that these principles are termed as fundamental principles of state policy. That means the policy makers must prioritize the essence of these principles and must not adopt policies inconsistent with these principles. These principles included a set of principles relating to social rights, economic rights, and some other cultural rights too with a non-binding effect. The shining principles relating to social and economic rights include provisions of basic necessities of life, emancipation of peasants and worker, and public health. Article 15 of the Constitution provides that it shall be a fundamental responsibility of the State to attain, through planned economic growth, a constant increase of productive forces and a steady improvement in the material and cultural standard of living of the people, with a view to securing for its citizens – (a) the provision of the basic necessities of life, including food, clothing, shelter, education and medical care;…(d) the right to social security, that is to say, to public assistance in cases of undeserved want arising from unemployment, illness or disablement, or suffered by widows or orphans or in old age, or in other such cases. Article 18 states that the State shall regard the raising of the level of nutrition and the improvement of public health as among its primary duties. These basic rights of the citizens are not fundamental in nature in a country like Bangladesh. And it was not possible too for the makers of the constitution to posit these rights as fundamental having a fragile economy in 1972 but, rather, that these necessities would responsibly be treated in future by the state with the availability of its resources. Looking back to our previous economic statistics of the country, we commendably can say Bangladesh now has a considerably improved economic strength to revise its policy regarding these basic rights.
Leaving aside other basic necessities, we would like to remember the necessities of food and health care of the citizens during this outbreak of Pandemic COVID-19. Food and medical care are the two vital basic necessities of life. And the people who live under the extreme poverty line and to some extent people living under the poverty line can feel the urgency of these necessities to protect their lives guaranteed by the constitution as enshrined in Article 32 of the constitution. This right is a fundamental rightthat cannot be taken away save than by law. It is should be mentioned here that right to life does not mean only physical survival rather it means a dignified life. Right to life includes the right to live with human dignity having all basic necessities including the right to safe and nutritious food and right to have basic medical care. This principle of law has been confirmed by the apex court of Bangladesh in Mohiuddin Farooque Vs. Bangladesh stating that "the expression life enshrined in Article 32 includes everything which is necessary to make it meaningful and a life worth living, such as, among others maintenance of health is of utmost importance…." And later in many other cases. Our neighbor Indian Court also affirmed the principle in many judgments like Maneka Gandhi v. Union of India, Sunil Batra v. Delhi Administration, Olga Tellis v. Bombay Municipal Corporation etc. Considering this constitutional fiat, it can be said that the government has a constitutional obligation too to ensure a dignified life for all the citizens.
3. How far does the government adhere to its constitutional direction in saving the lives of these people during this pandemic COVID-19? To find the answer, we must assess the capacity of stakeholders to manage nutritious food and the role of the government in providing the same.
We have mentioned earlier that per capita GNI of the country is 1909 US dollars. That does not mean each and every citizen of the country has an annual income of the said amount. According to the latest survey (Statista, February, 2020) 4.29% of the total population is completely unemployed. It means these people have the ability to work but do not get work to do. Rather,they have to depend on others for their livelihood. It can undoubtedly be said that this amount of people including the people living under the poverty line have hardly any savings for their rainy days. Think, what would happen to these day-labourers, no work no payment workers, marginal workers working in restaurants, shops, and in making garments if they cannot go to work and if they are stuck at home for months? Simply,they cannot manage their daily meal let alone nutritious food. So, they have to rely on others for a meal and have to legitimately expect food from the government. And in this case, the government should play a pivotal role considering the situation.The matter of satisfaction is that the government has already started playing a true guardian-like role allocating a huge budget in different sectors including food to combat the situation, but the food provided by the government is not sufficient to fulfill the deficiency of nutrition to these people. In the same vein, we should not forget that healthy diet helps protect the people against malnutrition in all its forms.
Let's review a model diet for an adult in a day and compare it with the nutrition status of these people during the COVID-19 pandemic in Bangladesh.
A balanced diet has food elements like carbohydrates, protein, vitamins, mineral, and water are essential to be in daily food to meet one's primary nutritional needs. It is said an adult man should consume at least 56 gram protein in a day while a women is required to take 46 gram. Among the elements of a model diet, we normally find lean meats, poultry, fish and seafood, eggs, dairy products, etc. as the source of protein which are not easily reachable by the poor people. So, during this outbreak, it is hardly possible for a family having no income to manage the minimally required protein they need in their food, because food like rice, potato, salt, oil given from the government cannot supply the adequate amount of protein to these people. Leaving protein aside, what about the carbohydrate which is considered to be required for all the citizens? The country has also witnessed amid this outbreak that individuals were beaten by the local representative while asking for food sent for them by the government. We also noticed the stealing, hoarding, black-marketing the food allocated for the poor people. So, there remains a question mark too regarding the receipt of food allocated and supplied by the government. But it is admirable that the government is taking quick and immediate action to stop the mismanagement of distribution of food.
So, what more should the government do regarding the nutrition of its citizens? Of course, it will be a challenge for the government of a country like Bangladesh to provide nutritious food to these huge number of people living under the poverty line. At present, the initiatives taken by the government by providing basic food to these disadvantageous people is worthy of admiration. But this food is not sufficient enough to fill the nutrition gap of these poor people. So, the government should take more other steps like involving rich people in this food supplying project. In this situation, in addition to the government aid, the officially declared 23,300 more millionaires along with other well-off people in the country should come forward to assist with the situation specifically to provide good food to these disadvantageous people. These rich people are distributed across the country as they are from different districts and sub-districts. They should, as well as the government, extend their hand of assistance to their neighbors who cannot manage a good meal. This may be given in the form of money or in the form of products which contains proper nutrition. Government should consult them immediately. Even if they are not willing to do so, the government may declare special recognition or award for these prospective benevolent people. With the help of these well-off people, the disadvantaged people might have some nutritious food in this hazardous situation. We must keep in mind that deficiency of nutrition in the human body for a long time may cause extreme form of malnutrition. The government should take the matter into consideration seriously otherwise in the long run, the situation may lead the country into a situation where a large section of the population is severely malnourished with all the problems that that might bring.
Afghanistan and the Quest for Democracy Promotion: Symptoms of Post-Cold War Malaise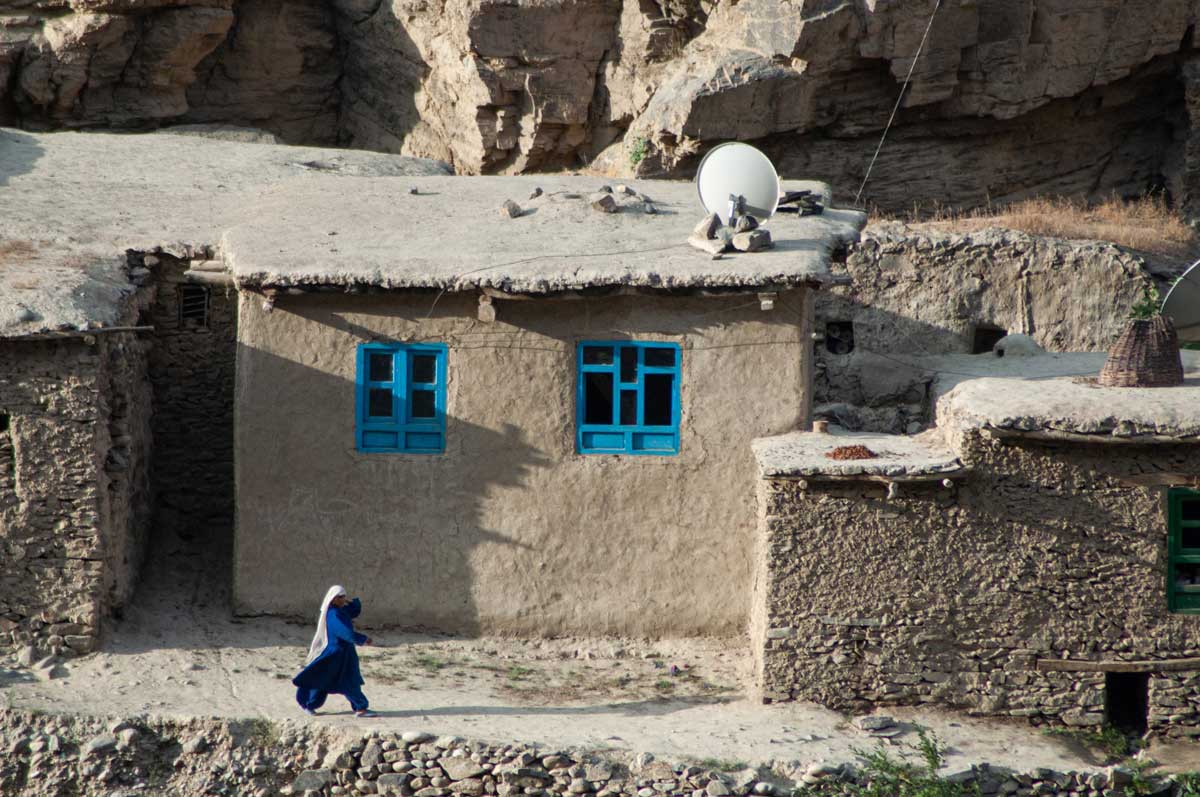 The U.S. withdrawal from Afghanistan should be the first step in a reduced American overseas force posture. Democracy promotion in the form of perpetual force deployment and endless military engagements has resoundingly failed to deliver tangible benefits for the United States. Those who celebrated in the wake of the USSR's collapse as an unqualified vindication of liberal democracy ignored the role of strategic overextension and deteriorating domestic affairs in the latter. The unipolar U.S. moment was bound to be ephemeral, and should have been used to reevaluate and refocus strategic goals in order to ensure we avoid the same fate of our ideological counterpart.
Instead, the United States dispensed with any notions of humility and allowed democratic peace theory to continue guiding its foreign policy decision-making. Even though it is true that democracies are less likely to engage in military confrontations with one another, only hubris could have led us to believe we could universally create this sufficient condition. Afghanistan is a definitive rebuke to the notion that we can simply will the circumstances for democratic peace—on our own terms and with no compromise—into existence.
Luckily, there is still time to readjust the country's strategic calculus and begin allocating its limited resources in a less myopic manner. Following through with withdrawal could be a starting point for a new trend of U.S. restraint. The most logical region of the world to address next would be its position in Europe. Relative European weakness at the end of World War 2 threatened the balance of power on the continent as the specter of Soviet Communism crept its way West. With Russia a shell of the Marxist empire, there is no logical reason for the United States to maintain its current outsized military presence in Europe; indeed, the EU collectively holds a GDP 11 times the size of Russia's, has 3 ½ times the population size, and spends 4 times as much on defense.
The United States should demand that European allies adopt a share of their own defense that is more commensurate with this fact. The decision of the previous U.S. administration to remove 12,000 troops due to Germany's inability to meet NATO spending targets was a good step. The current administration could continue to capitalize on this trend and set more targets for troop withdrawals. Withdrawal will also signal to countries that use political tension with Moscow to decrease their saber rattling. This includes Eastern European NATO members, as well as countries like Ukraine and Georgia. It must be made explicit to the latter two that they cannot engage in bellicose political brinkmanship, and then hope to simply rely on U.S. led NATO to come to their defense should the situation escalate. It may seem counterintuitive, but this may very well result in a more stable European security environment, at least in regard to its posture towards Russia.
This will also reverberate back into the European political arena, as there will be less incentive for inflating the Russian threat. Moscow acts strategically in accordance with its limited national security interests, anticipating Western responses and reactions. Clear signaling that the United States and NATO do not have the goal of encircling Russia and rendering it strategically inert will only serve to increase U.S.-Russian relations, as well as European-Russian relations. This will free up U.S. resources for more pressing national security interests such as preparing for strategic and economic competition with China. It will also decrease the incentive for closer Russian-Sino cooperation.
Ideally, this would cascade into a reevaluation of U.S. strategic postures in other regions as well, such as Southeastern Asia and the broader Middle East. The former is another area in which the United States could reduce its force presence and incentivize increased defense spending by allies. A decreased U.S. presence would also message to China that the United States does not inherently oppose Beijing as a threat. It should, however, be made explicit that aggression towards a U.S. treaty ally would be met with an asymmetric response, but that does not mean that increased tensions with China need to be the status quo. In the Middle East, large scale U.S. military withdrawal in exchange for a primarily diplomatic mission to the region could also serve to decrease one of the major sources of terrorist recruitment.
An interventionist foreign policy was perpetuated as the product of learning the wrong lessons from U.S. victory in the Cold War. A communist doctrine of proselytizing to the alienated masses with axiomatic dogmas and theological certainties failed not because of the weakness of its scripture (which would require a much different, longer article), but because its millenarian quest for world revolution led the Soviet empire to overextend itself beyond its economic means. Behind the façade of military might, the domestic population grew increasingly disillusioned and dissatisfied. Unfortunately, there are alarming parallels with the current domestic situation in the United States today.
Refusing to remain mired in Afghanistan could be an important catalyst in beginning to reevaluate U.S. foreign policy. If Washington focuses its resources on limited goals that prioritize key national security interests, it can better tend to the state of its own republican government and society. It might not be as romantic as crusading for democracy, but it could be essential in preserving the Union.
What, in fact, is India's stand on Kashmir?
At the UNGA, India's first secretary Sneha Dubey said the entire Union Territories of Jammu & Kashmir and Ladakh "were, are and will always be an integral and inalienable part of India. She added, "Pakistan's attempts to internationalise the Kashmir issue have gained no traction from the international community and the Member States, who maintain that Kashmir is a bilateral matter between the two countries (Pakistan is 'arsonist' disguising itself as 'fire-fighter': India at UNGA, the Hindu September 25, 2021).
It is difficult to make head or tail of India's stand on Kashmir. India considers the whole of the disputed state of Jammu and Kashmir as its integral part. Yet, at the same time, admits it to be a bilateral matter still to be resolved between India and Pakistan.
What bars Pakistan from agitating the Kashmir dispute at international forums?
India presumes that the Simla accord debars Pakistan from "internationalizing" the Kashmir dispute. That's not so. Avtar Singh Bhasin (India and Pakistan: Neighbours at Odd) is of the view that though Pakistan lost the war in East Pakistan, it won at Simla.
Bhasin says, `At the end, Bhutto the "dramatist" carried the day at Simla. The Agreement signed in Simla did no more than call for `respecting the Line of Control emerging from the ceasefire of 17 December 1971. As the Foreign Secretary TN Kaul [of India] said at briefing of the heads of foreign mission in New Delhi on 4 July 1972, the recognition of the new ceasefire line ended the United Nations' Military Observers' Group on India and Pakistan (UNMOGIP) role in Kashmir, created specifically for the supervision of the UN sponsored ceasefire line of 1949, since that line existed no more. Having said that India once again faltered for not asking the UN to withdraw its team from Kashmir, or withdrawing its own recognition to it and its privileges (Document No. 0712 in Bhasin's India-Pakistan Relations 1947-207).
Following Simla Accord (1972), India, in frustration, stopped reporting ceasefire skirmishes to the UN. But, Pakistan has been consistently reporting all such violations to the UN. India feigns it does not recognise the UNMOGIP. But, then it provides logistic support to the UMOGIP on its side of the LOC.
India keeps harassing the UNMOGIP vehicles occasionally. Not long ago, three members of the UNMOGIP had a close call along the LoC in Azad Jammu and Kashmir after Indian troops shot at and injured two locals who were briefing them on the situation after ceasefire violations.
India even asked UNMOGIP to vacate 1/AB, Purina Lila Road, Connaught Place, from where it has been functioning since 1949.
Bhasin says (p.257-259), `The Pakistan Radio broadcasts and…commentators took special pains to highlight …the fact: (i) That India have accepted Kashmir to be a disputed territory and Pakistan a party to the dispute. (ii) That the UNSC resolutions had not been nullified and contrarily (iii) Kashmir remained the core issue between the two countries and that there could not be permanent peace without a just solution based on the principle of self-determination for the people of Kashmir. And Pakistan was right in its assessment. It lost the war won the peace. At the end India was left askance at its own wisdom'.
Obviously, if the UNSC resolutions are intact, then Pakistan has the right to raise the Kashmir dispute at international forums.
India's shifting stands on Kashmir
At heart, the wily Jawaharlal Lal Nehru never cared a fig for the disputed state's constituent assembly, Indian parliament or the UN. This truth is interspersed in Avtar Singh Basin's 10-volume documentary study (2012) of India-Pakistan Relations 1947-2007. It contains 3649 official documents, accessed from archives of India's external-affairs ministry. These papers gave new perspectives on Nehru's vacillating state of perfidious mind concerning the Kashmir dispute. In his 2018 book (published after six years of his earlier work), India, Pakistan: Neighbours at Odds (Bloomsbury India, New Delhi, 2018), Bhasin discusses Nehru's perfidy on Kashmir in Chapter 5 titled Kashmir, India's Constitution and Nehru's Vacillation (pages 51-64). The book is based on Selected Works of Jawaharlal (SWJ) Nehru and author's own compendium of documents on India-Pak relations. Let us lay bare a few of Nehru's somersaults
Nehru disowns Kashmir assembly's "accession", owns Security Council resolutions
Initially, Nehru banked on so-called Instrument of Accession and its authentication by `Constituent Assembly. Yet, in a volte-face he reiterated in New Delhi on November3, 1951 that `we have made it perfectly clear before the Security Council that the Kashmir Constituent Assembly does not [insofar] as we are concerned come in the way of a decision by the Security Council, or the United Nations'(SWJ: Volume 4: page 292, Bhasin p.228). Again, at a press conference on June 11, 1951, he was asked `if the proposed constituent assembly of Kashmir "decides in favour of acceding to Pakistan, what will be the position?"' he reiterated, `We have made it perfectly clear that the Constituent Assembly of Kashmir was not meant to decide finally any such question , and it is not in the way of any decision which may ultimate flow from the Security Council proceedings' (SWJ: Volume 15:, Part II, page 394. Bhasin page 56). He re-emphasised his view once again at a press conference in New Delhi On November 3, 1951.
Nehru does not label Pakistan an aggressor at the UN
And then labels it so in Parliament
He never labeled Pakistan an aggressor at the UN. Yet, he told parliament on March 1, 1954 `that "aggression" took place in Kashmir six and a half years ago with dire consequences. Nevertheless the United States have thus far not condemned it and we are asked not to press this point in the interest of peace (Bhasin pp. 55-56).
Nehru disowns the Security Council as just a non-binding mediator
On July 24 1952, Nehru said, `Unless the Security Council functioned under some other Sections of the Charter, it cannot take a decision which is binding upon us unless we agree to it. They are functioning as mediators and a mediator means getting people to agree (SWJ, Volume 19, page 241. Bhasin page 56).
Security Council re-owned
Bhasin points out (page 57 op. cit.) `At the same press conference on 24 July, 1952 when asked what the necessity of plebiscite was now that he had got the Constituent Assembly [approval], he replied "Maybe theoretically you may be right. But we have given them [UN] an assurance and we stand by it (SWJ: Volume 19, pp. 240-241. Bhasin, p. 57, Bhasin pages 256-257).
Concluding remarks
Pakistan's recourse to the UN is India's Achilles Heel. So it is as India's stand on disputed Kashmir is a rigmarole of inconsistent myths.
To avoid internationalization of the Kashmir issue, India's own former foreign secretary Jagat Singh Mehta offered proposals (rebranded by Pervez Musharraf's) to soften the LOC in exchange for non-internationalisation of the Kashmir dispute for 10 years. Mehta presented his ideas in an article, 'Resolving Kashmir in the International Context of the 1990s'.
India had no consistent stand on Kashmir. There was a time when Sardar Patel presented Kashmir to Pakistan in exchange for Hyderabad and Junagadh. Reportedly, the offer was declined as Pakistan's prime minister Liaquat Ali Khan thought it could retain not only Kashmir but also Junagadh and Hyderabad. Jawaharlal Nehru approached the United Nations' for mediation. He kept harping his commitment to the plebiscite.
It is eerie that the whole architecture of India's stand on Kashmir is erected on the mythical `instrument of accession' and its endorsement by the disputed state's assembly, Accession documents are un-registered with the UN. The Simla Accord text makes crystal clear reference to the UN charter.
Let India know that a state that flouts international treaties is a rogue state: pacta sunt servanda, treaties are to be observed and are binding on parties. Self-determination is not only a political but also a legal right in disputed lands. Sans talks with Pakistan, and UN or third-party mediation, what else is India's recipe for imprisoned Kashmiris? A nuclear Armageddon or divine intervention?
Afghanistan may face famine because of anti-Taliban sanctions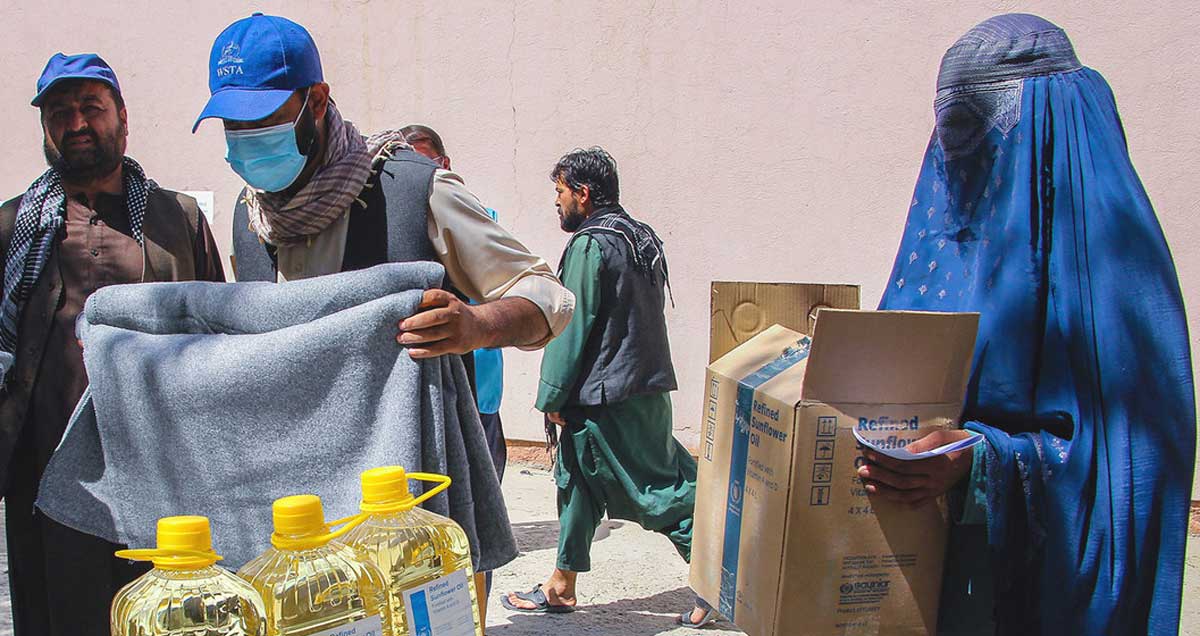 Afghanistan may face a food crisis under the Taliban (outlawed in Russia) rule because this movement is under sanctions of both individual states and the United Nations, Andrei Kortunov, Director General of the Russian International Affairs Council, told TASS on Monday.
"A food crisis and famine in Afghanistan are not ruled out. Indeed, Afghanistan is now on life support, with assistance mostly coming from international development institutes, as well as from the United Nations, the European Union, and the United States, i.e. from Western sources and institutes close to the West," he said. "The Taliban is under international sanctions, not only unilateral US and EU sanctions, but also under UN sanctions. That is why, in formal terms, the Taliban coming to power may mean that these sanctions could be expanded to the entire country, and it will entail serious food problems. Food deliveries from the World Food Program and other international organizations may be at risk."
According to the expert, statistics from recent years show that annual assistance to Afghanistan amounts to about five billion US dollars, but this sum is not enough to satisfy the needs of the country's population. "It is believed that a minimal sum needed by Afghanistan to maintain basic social institutions to avoid hunger in certain regions stands at one billion US dollars a month, i.e. 12 billion a year," Kortunov noted. "Some say that twice as much is needed, taking into account that population growth in Afghanistan is among the world's highest and life expectancy is among the lowest. And around half of Afghan children under five are undernourished."
He noted that despite the fact that the issue of further food supplies to Afghanistan is not settled, some countries, for instance, China, continue to help Afghanistan but a consolidated position of the international community is needed to prevent a food and humanitarian crisis. "A common position of the international community is needed and it should be committed to paper in corresponding resolutions of the United Nations Security Council, which should provide for reservations concerning food assistance in any case," he added.
However, in his words, the key question is who will control the distribution of humanitarian and food assistance inside the country. "There were such precedents when countries and regimes under sanctions were granted reservations and received food assistance. But a logical question arises about who will control the distribution of this assistance. This has always been a stumbling block for programs of assistance to Syria, as the West claimed that if everything is left to Damascus' discretion, assistance will be distributed in the interests of [President Bashar] Assad and his inner circle rather than in the interests of the Syrian people. It is not ruled out that the same position will be taken in respect of the Taliban," Kortunov went on to say. "It means that the international community will be ready to provide food assistance but on condition that unimpeded access will be granted to the areas in need and everything will not be handed over to the Taliban who will decide about whom to help."
After the US announced the end of its operation in Afghanistan and the beginning of its troop withdrawal, the Taliban launched an offensive against Afghan government forces. On August 15, Taliban militants swept into Kabul without encountering any resistance, establishing full control over the country's capital within a few hours. Afghanistan's President Ashraf Ghani said he had stepped down to prevent any bloodshed and subsequently fled the country. US troops left Afghanistan on August 31.
From our partner RIAC