International Institutions, Governance and COVID-19 Crisis in Pakistan
Authors: Asfandiyar Khan and Areeja Syed  
International organization and global governance are very important factor to run the system of the world. To protect the lives of the world population international institution and global governance can play are very effective and influential role. In the past we have harrowing failures in Rwanda and Somalia still searing our memories, and Syria and Darfur's. There are many international institution and international organization in the world that are controlling different aspects and affairs of the world. The absence of a robust global regulatory regime governing financial transaction and innovations helped heighten the effects of the 2007-2008 global financial and economic crisis, plunging western economies into more than half a decade of recession and sparring little of the rest of the world. Just a decade earlier, the Asian Financial Crisis of 1997 -98 had also drawn attention to the inequalities of global financial governance, including to the International Monetary Fund's (IMF) role in exacerbating the crisis. The global development architecture has presided over the feeblest of reductions in the proportion of the world's population living on less than US$ 1.25 per day. Our world is organized in such a way that around 1.5 to 2.5 billion people have little or no access to the more basic needs. Unprecedented growth in the gap between rich and poor has occurred within and across the nation. These international institution and international organization are trying to eradicate poverty and to provide the basic needs of the life. But the efforts of these organizations and institution are negligible they don't try honestly. Sometimes these institution and organization are exacerbating the crisis, like IMF. To some extent these organizations are exploiting the poor and 3rd world countries.
International Organizations and the diffusion of Power
There are two schools of thought regarding the relationship between international organizations (IOs) and the diffusion of power. One school suggests that IOs are conservative organization that are designed to freeze the existing configuration of power. If they are doing their job, then they are not diffusion power. The other is that IOs are expected to pluralize power. The world is constituted by radical inequalities of power, with some state having an abundance and others a scarcity, and the United Nations and other IOs essential to global governance help to level the playing field by giving an opportunity for the weak to have a voice and neglected issues to be seen. The essence is that both camps are right: IOs can be defenders of the powerful and agents of reform. International organization plays very important role in the global order. There are several best-known theories see IOs as preserving the existing distribution of power and interests.
There are different theories regarding International organizations; Realists see IOs as playthings of states and Marxists as instruments of capitalism and even institutionalism who grant that IO staff have some relative autonomy and discretion, are limited in their ability or desire to effect real change. Critical and constructivist theories acknowledge that IOs are defenders of the status quo, but they also provide theoretical and conceptual grounds for observing real independence and the attempt to provide greater equality of opportunities for other actors. International organizations preserve and promote the interest of the greater states; World Bank and the International Monetary Fund are able to use their capital to force borrowing states to adopt "best practices," slash budgets and redirect economics resources. Pakistan have bailout packages many time from IMF but it didn't help Pakistan. Because of IMF strict conditions and its policies Pakistan could not escape from the grip of IMF.
IOs constituted by global liberalism are defenders of an international order that contains the ingredients for the diffusion of power (through compulsory or institutional power). Compulsory and institutional power illuminate the relationship between IOs and the diffusion of power. IOs are two-faced they can either preserve or diffuse power, altering the underlying social relations that limit or enhance the ability of actors to control the circumstances of their lives. They also are relatively autonomous actors. Lastly, they can be linked to the diffusion and preservation of power in and through their position in existing structures, but they also can be linked to these effects through their actions. The world culture values of democracy and technocracy can help diffuse power, but we want to close with a word of warning: these values can be operating at cross-purposes. A classic dilemma of modern liberal governance is the presumed trade-off between democracy and technocracy. In democracy (or the rule of the people), there is deference to respect the "general will," the "majority," and the "will of the people" on various grounds, including autonomy, liberty, and the belief that the people know best. In technocracy (or the rule of experts), there is difference to those who have specific knowledge. The immediate implication is that the rule of experts can be anti-democratic. Experts are not expected to always respect the preferences of the people but instead are supposed to use their presumably objective judgment. In these and other instances, outsiders feel justified in ignoring or dismissing the stated needs of the people. For instance, peacebuilders often argue that they cannot practice the democracy that they preach because war-torn societies do not have the institutions to enable them to debate and aggregate preferences and because listening to the "people" might mean privileging the powerful and thus reproducing existing societal inequalities. This suggests the possibility that moral progress might depend not on the revolutionary character of the "people" but rather on the role of morally minded elite. Regardless of whether on thinks the elitism has its positive qualities, it is indisputably anti-democratic. In the race between technocracy and democracy, arguably technocracy seems to be winning. If so, International Organizations might be diffusing and conserving power for themselves.
The Crisis of COVID-19 in the World and a Case Study of Pakistan
COVID-19 outbreak was first time experienced in the Wuhan City of China at the end of December 2019. Which spread rapidly in China and then worldwide in 209 countries of America, Europe, Australia and Asia including Pakistan. There are more than fifty thousand mortalities and one million plus people have been affected worldwide, while figure increases rapidly. Different steps have been taken worldwide for the control of COVID-19. Even with less resources Pakistan also taken rigorous measures like designed special hospitals, Laboratories for testing, quarantine facilities, awareness campaign and lock down to control the spread of virus. We highlighted the efforts of government to combat this deadly pneumonia. The COVID-19 outbreak was treated as a case of pneumonia with unknown etiology appeared in the Wuhan city of China, at the end of December 2019, which spread across the country to worldwide with a high rate. The PRC (People's Republic of China) Centre for Disease Control (CDC) analyzed the respiratory samples and declared that the pneumonia was caused by a novel coronavirus which named the pneumonia as Novel Coronavirus Pneumonia (NCP). The coronavirus is one of the major virus that target the respiratory system of the human. The Chinese researchers named the virus as 2019-nCoV. Later, the International Committee on Taxonomy of Virus named the novel coronavirus as Severe Acute Respiratory Syndrome Coronavirus-2 (SARS-CoV-2). On the same day, February 11, 2020 the World Health Organization (WHO) name the Pneumonia as Coronavirus disease-19 (COVID-19)
The World Health Organization (WHO) declared the COVID 19 outbreak as sixth public health of emergency Services (SPHEC) on January 30, 2020. This was not the first outbreak of the coronavirus. The previous coronavirus outbreaks include Severe Acute Respiratory Syndrome Coronavirus (SARS-CoV) outbreak and Middle East Respiratory Syndrome Coronavirus (MERS-CoV) outbreak. The COVID-19 thought the third outbreak of the coronavirus which affected more than 209 countries including Pakistan. According to the World Health Organization (WHO), total of 1,093,349 confirmed cases with 58,620 mortalities. To date, the number of highest positive cases encountered in USA followed by Italy and Spain.
The border countries of Pakistan highly affected including China, where the COVID-19 outbreak experienced first time. In the west, Italy with highest number of COVID-19 mortalities while in the north, Iran a high number of mortalities after the Italy. In Pakistan, the first case of COVID-19 has been confirmed by the Ministry of Health, government of Pakistan on February 26, 2020 in Karachi, Sindh province. On the same day another case confirmed by the Pakistan Federal Ministry of Health in Islamabad. Within fifteen days, the number of total confirmed cases (COVID-19 Positive) reached to twenty (20) out of 471 suspected cases with highest numbers in the Sindh province followed by the Gilgit Baltistan. All of the confirmed cases had recent travel history from Iran, Syria and London. And currently these cases increase by high rate and the situation is worst. The geographical location of Pakistan, with the continuous increases in the number of CVOID-19 positive cases need a high level of action, planes and management. On 12th of February, the Ministry of National Health Services, Regulation & Coordination Pakistan presented a plane "National Action Plan for Preparedness & Response to Corona Virus Disease (Covid-19) Pakistan", the aims to control the spreading of virus and to strengthen country and community emergency preparedness in order to ensure a timely, efficient and effective response to potential events due to Covid-19 including. The local, regional and national outbreaks that can have a significant impact on the health of Pakistani population and society. To date, different steps have been taken by the government of Pakistan against COVID-19 outbreak. In this review, we highlighted the different steps taken by the government of Pakistan against CoVID-19, such as designated hospitals, quarantine centers, testing facilities, treatments, public awareness and the response of local community against COVID-19 outbreak.
The current situation in Pakistan
According to the Ministry of Health, Government of Pakistan, there are total of 12227 confirmed positive cases in the country with total 287 mortalities on Saturday, April 25,2020. The highest cases appeared in the Punjab province (5046) followed by Sindh 4232, Khyber Pakhtunkhwa 1708, Baluchistan 656, Gilgit Baltistan 307, Islamabad 223, and Azad Jammu and Kashmir have 55 confirmed cases. Total recovered cases are 2,755.
Facilitation by government of Pakistan against COVID-19
The Government of Pakistan is taking all the measures against the COVID-19 to provide and insure the responsibilities of the state for their people. Since the first day when the first case was conformed in Karachi city of Sindh all the services and measures were used with the extreme capabilities to ensure the safeness of life in the region. Meanwhile, all the cases have a travel history, suggesting transmission elsewhere being imported in the country. The government of Pakistan provides the COVID-19 mitigation strategies with their measures. Such as early case detection and Tracing and tracking of contacts, Risk communication, Social Distancing, Quarantine and Isolation to avoid the spread of COVID-19.
The Government of Pakistan has established a COVID-19 Relief Fund to receive donation for the welfare of publics. Social network helplines were launched by the Government in seven (07) local languages. Communication Task Force Baluchistan with the support of UNHCR has developed IEC material in Dari and Pashto Languages. The materials will be distributed in all villages with refugees in Baluchistan. The Government of Khyber Pakhtunkhwa has issued directives for closure of OPDs and elective surgical services from 1-13 April 2020 in all the Tertiary Care Hospitals, District Headquarters Hospitals and Private Clinics throughout the province. The Central Emergency Relief Fund (CERF) has allocation $ 60 million to Global Response plan for COVID-19. Sindh Government has established first drive through COVID-19 Testing facility in Karachi.
Hospitals for COVID-19 in Pakistan
The arrangements to fight against the COVID-19, there are lots of measures being taken by the government of Pakistan to control the outbreak and facilitate their people. There were many hospitals been working in this scenario to bring back the life and fight against the deadly outbreak of COVID-19 in the country.
In the capital territory Islamabad, there was a single hospital functional. While in the Baluchistan, there were 10 hospitals for COVID-19. In Khyber Pakhtunkhwa (KP) 7, Punjab (PJB) 6, Sindh (SD) 4, Gilgit-Baltistan (GB) 4, and Azad Jammu and Kashmir (AJK) 3 hospitals were functional.
Designated hospitals
Specific hospitals have been approved for admission and management of suspected and confirmed based upon availability of quality isolation wards at Federal, provincial and regional level. Each institute and hospital are expected to conduct need and availability assessment of supplies (equipment, personal protective equipment, laboratory diagnostics) and including identification of sources to ensure provision and availability of PPEs and other equipment. Notify and train IPC (Infection prevention and control) team at the designated hospitals. A trained IPC focal person be nominated to ensure the IPC measures implanted and imbedded. The recently drafted National IPC guidelines/SOPs (Standard operational procedure) will be distributed and implemented which are following;
Standard Operating Procedures (SOPs) have been developed and disseminated for waste management at hospitals and airports. Local SOPs should be established and available in all HCFs with appropriate training of the staff assigned to handle the waste.
Disinfection and Environmental decontamination SOPs were developed.
Isolation wards were built all over Pakistan to prepare for COVID-19 pandemic, Province/Region wise number of designated Hospitals ICT-01, Punjab-06, Sindh-04, Baluchistan-10, KP-07, GB-04 and AJK-03. The total number of beds in isolation wards in whole country are 23,557 were established. In capital territory Islamabad 350 beds, Punjab 10,948, Sindh 2,100, Baluchistan 5,897, KP 2,760, GB 972 and in AJK 530 beds facilities were established in isolation wards.
Future Prospects and Major Steps Should Take by Government of Pakistan
The COVID-19 coursed by SARS-CoV-2 in the Wuhan city of China which rapidly spread in 208 countries/regions including USA, UK, Italy, Spain and Pakistan. The current scenario of Pakistan is not satisfactory as Pakistan is much populated country where required more facilitation. Pakistan is a developing country where the financial position is not better as compared to China, USA, UK, Russia to combat with COVID-19 outbreak. The number of hospitals and quarantine facilities being not fulfilled as required. If these medical facilities improved, then it will not be difficult to control the transmission of viruses and treatment of patients. Currently the testing facilities are much lower than the required target. The testing facilities could increase by five to ten (5to 10) folds. The right steps should be taken to control the situation more worst such as staying at homes, lockdown, social distancing, using sanitizers, face mask when necessary. Pakistan needs more screening facilities for the arrivals as well as for the departures. It is hoped that Pakistan will overtake the COVID-19.
Afghanistan and the Quest for Democracy Promotion: Symptoms of Post-Cold War Malaise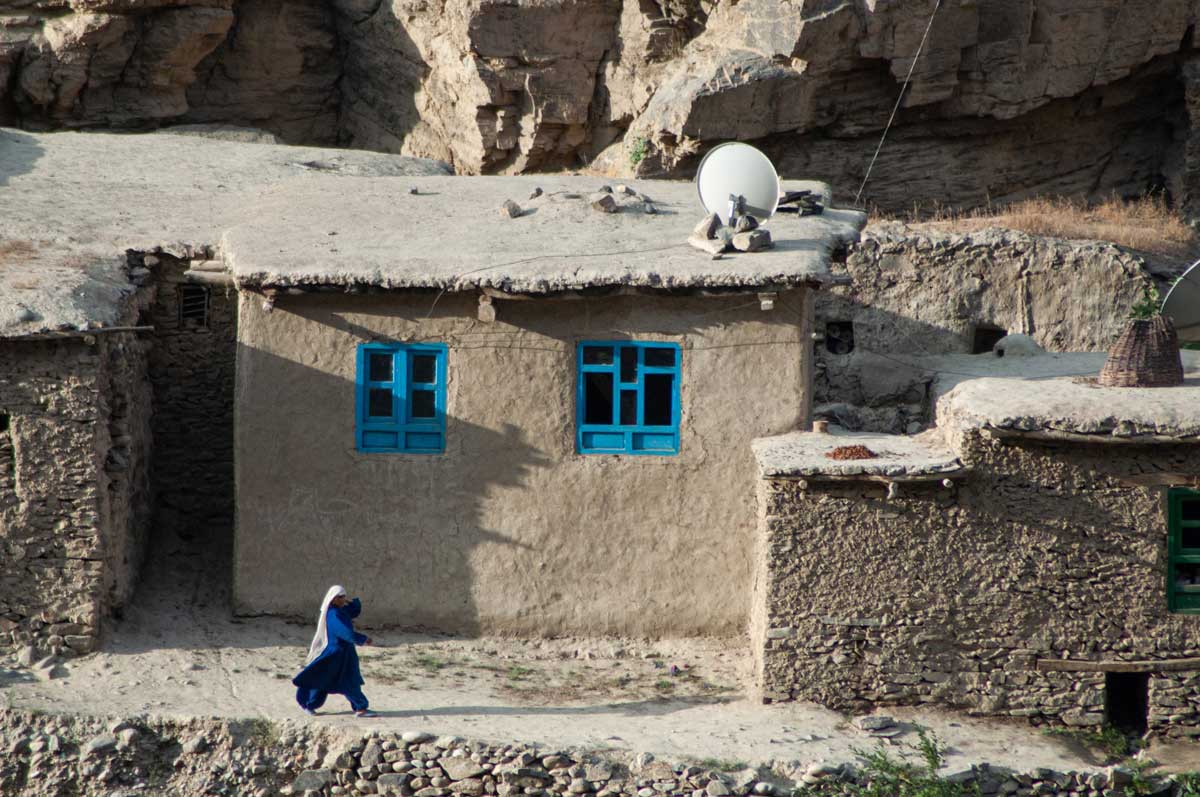 The U.S. withdrawal from Afghanistan should be the first step in a reduced American overseas force posture. Democracy promotion in the form of perpetual force deployment and endless military engagements has resoundingly failed to deliver tangible benefits for the United States. Those who celebrated in the wake of the USSR's collapse as an unqualified vindication of liberal democracy ignored the role of strategic overextension and deteriorating domestic affairs in the latter. The unipolar U.S. moment was bound to be ephemeral, and should have been used to reevaluate and refocus strategic goals in order to ensure we avoid the same fate of our ideological counterpart.
Instead, the United States dispensed with any notions of humility and allowed democratic peace theory to continue guiding its foreign policy decision-making. Even though it is true that democracies are less likely to engage in military confrontations with one another, only hubris could have led us to believe we could universally create this sufficient condition. Afghanistan is a definitive rebuke to the notion that we can simply will the circumstances for democratic peace—on our own terms and with no compromise—into existence.
Luckily, there is still time to readjust the country's strategic calculus and begin allocating its limited resources in a less myopic manner. Following through with withdrawal could be a starting point for a new trend of U.S. restraint. The most logical region of the world to address next would be its position in Europe. Relative European weakness at the end of World War 2 threatened the balance of power on the continent as the specter of Soviet Communism crept its way West. With Russia a shell of the Marxist empire, there is no logical reason for the United States to maintain its current outsized military presence in Europe; indeed, the EU collectively holds a GDP 11 times the size of Russia's, has 3 ½ times the population size, and spends 4 times as much on defense.
The United States should demand that European allies adopt a share of their own defense that is more commensurate with this fact. The decision of the previous U.S. administration to remove 12,000 troops due to Germany's inability to meet NATO spending targets was a good step. The current administration could continue to capitalize on this trend and set more targets for troop withdrawals. Withdrawal will also signal to countries that use political tension with Moscow to decrease their saber rattling. This includes Eastern European NATO members, as well as countries like Ukraine and Georgia. It must be made explicit to the latter two that they cannot engage in bellicose political brinkmanship, and then hope to simply rely on U.S. led NATO to come to their defense should the situation escalate. It may seem counterintuitive, but this may very well result in a more stable European security environment, at least in regard to its posture towards Russia.
This will also reverberate back into the European political arena, as there will be less incentive for inflating the Russian threat. Moscow acts strategically in accordance with its limited national security interests, anticipating Western responses and reactions. Clear signaling that the United States and NATO do not have the goal of encircling Russia and rendering it strategically inert will only serve to increase U.S.-Russian relations, as well as European-Russian relations. This will free up U.S. resources for more pressing national security interests such as preparing for strategic and economic competition with China. It will also decrease the incentive for closer Russian-Sino cooperation.
Ideally, this would cascade into a reevaluation of U.S. strategic postures in other regions as well, such as Southeastern Asia and the broader Middle East. The former is another area in which the United States could reduce its force presence and incentivize increased defense spending by allies. A decreased U.S. presence would also message to China that the United States does not inherently oppose Beijing as a threat. It should, however, be made explicit that aggression towards a U.S. treaty ally would be met with an asymmetric response, but that does not mean that increased tensions with China need to be the status quo. In the Middle East, large scale U.S. military withdrawal in exchange for a primarily diplomatic mission to the region could also serve to decrease one of the major sources of terrorist recruitment.
An interventionist foreign policy was perpetuated as the product of learning the wrong lessons from U.S. victory in the Cold War. A communist doctrine of proselytizing to the alienated masses with axiomatic dogmas and theological certainties failed not because of the weakness of its scripture (which would require a much different, longer article), but because its millenarian quest for world revolution led the Soviet empire to overextend itself beyond its economic means. Behind the façade of military might, the domestic population grew increasingly disillusioned and dissatisfied. Unfortunately, there are alarming parallels with the current domestic situation in the United States today.
Refusing to remain mired in Afghanistan could be an important catalyst in beginning to reevaluate U.S. foreign policy. If Washington focuses its resources on limited goals that prioritize key national security interests, it can better tend to the state of its own republican government and society. It might not be as romantic as crusading for democracy, but it could be essential in preserving the Union.
What, in fact, is India's stand on Kashmir?
At the UNGA, India's first secretary Sneha Dubey said the entire Union Territories of Jammu & Kashmir and Ladakh "were, are and will always be an integral and inalienable part of India. She added, "Pakistan's attempts to internationalise the Kashmir issue have gained no traction from the international community and the Member States, who maintain that Kashmir is a bilateral matter between the two countries (Pakistan is 'arsonist' disguising itself as 'fire-fighter': India at UNGA, the Hindu September 25, 2021).
It is difficult to make head or tail of India's stand on Kashmir. India considers the whole of the disputed state of Jammu and Kashmir as its integral part. Yet, at the same time, admits it to be a bilateral matter still to be resolved between India and Pakistan.
What bars Pakistan from agitating the Kashmir dispute at international forums?
India presumes that the Simla accord debars Pakistan from "internationalizing" the Kashmir dispute. That's not so. Avtar Singh Bhasin (India and Pakistan: Neighbours at Odd) is of the view that though Pakistan lost the war in East Pakistan, it won at Simla.
Bhasin says, `At the end, Bhutto the "dramatist" carried the day at Simla. The Agreement signed in Simla did no more than call for `respecting the Line of Control emerging from the ceasefire of 17 December 1971. As the Foreign Secretary TN Kaul [of India] said at briefing of the heads of foreign mission in New Delhi on 4 July 1972, the recognition of the new ceasefire line ended the United Nations' Military Observers' Group on India and Pakistan (UNMOGIP) role in Kashmir, created specifically for the supervision of the UN sponsored ceasefire line of 1949, since that line existed no more. Having said that India once again faltered for not asking the UN to withdraw its team from Kashmir, or withdrawing its own recognition to it and its privileges (Document No. 0712 in Bhasin's India-Pakistan Relations 1947-207).
Following Simla Accord (1972), India, in frustration, stopped reporting ceasefire skirmishes to the UN. But, Pakistan has been consistently reporting all such violations to the UN. India feigns it does not recognise the UNMOGIP. But, then it provides logistic support to the UMOGIP on its side of the LOC.
India keeps harassing the UNMOGIP vehicles occasionally. Not long ago, three members of the UNMOGIP had a close call along the LoC in Azad Jammu and Kashmir after Indian troops shot at and injured two locals who were briefing them on the situation after ceasefire violations.
India even asked UNMOGIP to vacate 1/AB, Purina Lila Road, Connaught Place, from where it has been functioning since 1949.
Bhasin says (p.257-259), `The Pakistan Radio broadcasts and…commentators took special pains to highlight …the fact: (i) That India have accepted Kashmir to be a disputed territory and Pakistan a party to the dispute. (ii) That the UNSC resolutions had not been nullified and contrarily (iii) Kashmir remained the core issue between the two countries and that there could not be permanent peace without a just solution based on the principle of self-determination for the people of Kashmir. And Pakistan was right in its assessment. It lost the war won the peace. At the end India was left askance at its own wisdom'.
Obviously, if the UNSC resolutions are intact, then Pakistan has the right to raise the Kashmir dispute at international forums.
India's shifting stands on Kashmir
At heart, the wily Jawaharlal Lal Nehru never cared a fig for the disputed state's constituent assembly, Indian parliament or the UN. This truth is interspersed in Avtar Singh Basin's 10-volume documentary study (2012) of India-Pakistan Relations 1947-2007. It contains 3649 official documents, accessed from archives of India's external-affairs ministry. These papers gave new perspectives on Nehru's vacillating state of perfidious mind concerning the Kashmir dispute. In his 2018 book (published after six years of his earlier work), India, Pakistan: Neighbours at Odds (Bloomsbury India, New Delhi, 2018), Bhasin discusses Nehru's perfidy on Kashmir in Chapter 5 titled Kashmir, India's Constitution and Nehru's Vacillation (pages 51-64). The book is based on Selected Works of Jawaharlal (SWJ) Nehru and author's own compendium of documents on India-Pak relations. Let us lay bare a few of Nehru's somersaults
Nehru disowns Kashmir assembly's "accession", owns Security Council resolutions
Initially, Nehru banked on so-called Instrument of Accession and its authentication by `Constituent Assembly. Yet, in a volte-face he reiterated in New Delhi on November3, 1951 that `we have made it perfectly clear before the Security Council that the Kashmir Constituent Assembly does not [insofar] as we are concerned come in the way of a decision by the Security Council, or the United Nations'(SWJ: Volume 4: page 292, Bhasin p.228). Again, at a press conference on June 11, 1951, he was asked `if the proposed constituent assembly of Kashmir "decides in favour of acceding to Pakistan, what will be the position?"' he reiterated, `We have made it perfectly clear that the Constituent Assembly of Kashmir was not meant to decide finally any such question , and it is not in the way of any decision which may ultimate flow from the Security Council proceedings' (SWJ: Volume 15:, Part II, page 394. Bhasin page 56). He re-emphasised his view once again at a press conference in New Delhi On November 3, 1951.
Nehru does not label Pakistan an aggressor at the UN
And then labels it so in Parliament
He never labeled Pakistan an aggressor at the UN. Yet, he told parliament on March 1, 1954 `that "aggression" took place in Kashmir six and a half years ago with dire consequences. Nevertheless the United States have thus far not condemned it and we are asked not to press this point in the interest of peace (Bhasin pp. 55-56).
Nehru disowns the Security Council as just a non-binding mediator
On July 24 1952, Nehru said, `Unless the Security Council functioned under some other Sections of the Charter, it cannot take a decision which is binding upon us unless we agree to it. They are functioning as mediators and a mediator means getting people to agree (SWJ, Volume 19, page 241. Bhasin page 56).
Security Council re-owned
Bhasin points out (page 57 op. cit.) `At the same press conference on 24 July, 1952 when asked what the necessity of plebiscite was now that he had got the Constituent Assembly [approval], he replied "Maybe theoretically you may be right. But we have given them [UN] an assurance and we stand by it (SWJ: Volume 19, pp. 240-241. Bhasin, p. 57, Bhasin pages 256-257).
Concluding remarks
Pakistan's recourse to the UN is India's Achilles Heel. So it is as India's stand on disputed Kashmir is a rigmarole of inconsistent myths.
To avoid internationalization of the Kashmir issue, India's own former foreign secretary Jagat Singh Mehta offered proposals (rebranded by Pervez Musharraf's) to soften the LOC in exchange for non-internationalisation of the Kashmir dispute for 10 years. Mehta presented his ideas in an article, 'Resolving Kashmir in the International Context of the 1990s'.
India had no consistent stand on Kashmir. There was a time when Sardar Patel presented Kashmir to Pakistan in exchange for Hyderabad and Junagadh. Reportedly, the offer was declined as Pakistan's prime minister Liaquat Ali Khan thought it could retain not only Kashmir but also Junagadh and Hyderabad. Jawaharlal Nehru approached the United Nations' for mediation. He kept harping his commitment to the plebiscite.
It is eerie that the whole architecture of India's stand on Kashmir is erected on the mythical `instrument of accession' and its endorsement by the disputed state's assembly, Accession documents are un-registered with the UN. The Simla Accord text makes crystal clear reference to the UN charter.
Let India know that a state that flouts international treaties is a rogue state: pacta sunt servanda, treaties are to be observed and are binding on parties. Self-determination is not only a political but also a legal right in disputed lands. Sans talks with Pakistan, and UN or third-party mediation, what else is India's recipe for imprisoned Kashmiris? A nuclear Armageddon or divine intervention?
Afghanistan may face famine because of anti-Taliban sanctions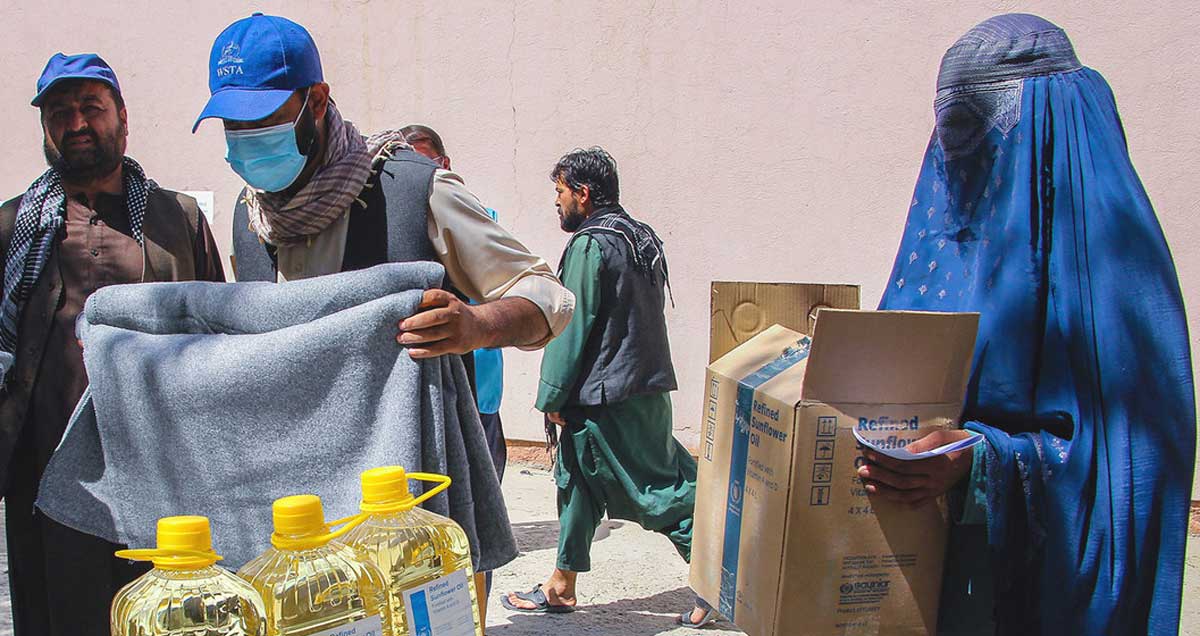 Afghanistan may face a food crisis under the Taliban (outlawed in Russia) rule because this movement is under sanctions of both individual states and the United Nations, Andrei Kortunov, Director General of the Russian International Affairs Council, told TASS on Monday.
"A food crisis and famine in Afghanistan are not ruled out. Indeed, Afghanistan is now on life support, with assistance mostly coming from international development institutes, as well as from the United Nations, the European Union, and the United States, i.e. from Western sources and institutes close to the West," he said. "The Taliban is under international sanctions, not only unilateral US and EU sanctions, but also under UN sanctions. That is why, in formal terms, the Taliban coming to power may mean that these sanctions could be expanded to the entire country, and it will entail serious food problems. Food deliveries from the World Food Program and other international organizations may be at risk."
According to the expert, statistics from recent years show that annual assistance to Afghanistan amounts to about five billion US dollars, but this sum is not enough to satisfy the needs of the country's population. "It is believed that a minimal sum needed by Afghanistan to maintain basic social institutions to avoid hunger in certain regions stands at one billion US dollars a month, i.e. 12 billion a year," Kortunov noted. "Some say that twice as much is needed, taking into account that population growth in Afghanistan is among the world's highest and life expectancy is among the lowest. And around half of Afghan children under five are undernourished."
He noted that despite the fact that the issue of further food supplies to Afghanistan is not settled, some countries, for instance, China, continue to help Afghanistan but a consolidated position of the international community is needed to prevent a food and humanitarian crisis. "A common position of the international community is needed and it should be committed to paper in corresponding resolutions of the United Nations Security Council, which should provide for reservations concerning food assistance in any case," he added.
However, in his words, the key question is who will control the distribution of humanitarian and food assistance inside the country. "There were such precedents when countries and regimes under sanctions were granted reservations and received food assistance. But a logical question arises about who will control the distribution of this assistance. This has always been a stumbling block for programs of assistance to Syria, as the West claimed that if everything is left to Damascus' discretion, assistance will be distributed in the interests of [President Bashar] Assad and his inner circle rather than in the interests of the Syrian people. It is not ruled out that the same position will be taken in respect of the Taliban," Kortunov went on to say. "It means that the international community will be ready to provide food assistance but on condition that unimpeded access will be granted to the areas in need and everything will not be handed over to the Taliban who will decide about whom to help."
After the US announced the end of its operation in Afghanistan and the beginning of its troop withdrawal, the Taliban launched an offensive against Afghan government forces. On August 15, Taliban militants swept into Kabul without encountering any resistance, establishing full control over the country's capital within a few hours. Afghanistan's President Ashraf Ghani said he had stepped down to prevent any bloodshed and subsequently fled the country. US troops left Afghanistan on August 31.
From our partner RIAC