Indonesia unveils action plan to prevent 16 million tonnes of plastic from entering the ocean
A diverse community of plastic pollution action leaders across Indonesia's public, private and civil society sectors released a joint Action Plan for combatting plastic pollution and waste.

The strategy document, "Radically Reducing Plastic Pollution in Indonesia: A Multistakeholder Action Plan," lays out an evidence-based roadmap towards reducing the amount of plastic leakage (mismanaged plastic waste) into Indonesia's coastal waters by 70% by 2025, as well as achieving near-zero plastic pollution by 2040 through transitioning to a circular economy for plastics.

The Action Plan compares two possible outcomes for Indonesia: one is the 'business as usual' scenario, in which plastic pollution is projected to increase by one-third by 2025 and more than double by 2040, if no action is taken. The other is the System Change Scenario, which would enact a series of ambitious, society-wide transformations, including the following five key interventions:
Reducing or substituting avoidable plastic usage to prevent the consumption of more than one million tonnes of plastics per year;Redesigning plastic products and packaging with reuse or recycling in mind;
Doubling plastic waste collection to more than 80% by 2025;
Doubling current recycling capacity by 2025; and
Building or expanding controlled waste disposal facilities to safely manage non-recyclable plastic waste.
Under the System Change Scenario, Indonesia is expected to prevent 16 million tonnes of plastic entering its coastal waters curb 20 million tonnes of greenhouse gas emissions per year, create more than 150,000 jobs, and significantly improve public health outcomes.

Indonesia is among the nations most impacted by plastic pollution and mismanaged waste. It currently generates around 6.8 million tonnes of plastic waste per year, a figure that is growing by 5% annually.

The delivery of the Action Plan represents a significant milestone in the work of the Indonesia National Plastic Action Partnership (NPAP), the nation's leading multistakeholder platform for shaping a unified and effective approach to tackling plastic pollution and waste. It was launched one year ago by the Government of Indonesia in collaboration with the Global Plastic Action Partnership (GPAP), the flagship plastic action platform at the World Economic Forum, and is hosted at World Resources Institute (WRI) Indonesia in Jakarta.

"I am proud to share Indonesia's Action Plan as a source of hope and inspiration in these challenging times," said Luhut B. Pandjaitan, Indonesia's Coordinating Minister for Maritime Affairs and Investment. "Plastic pollution is an issue that affects our nation deeply. It would destroy our pristine marine ecosystems, harms the livelihoods and health of our citizens, and stands in the way of our path towards a resilient future, one built on the basis of harmony between people and planet. We will not allow this looming crisis to continue to grow; instead, we are taking bold, decisive action at every level and across every sector in Indonesia to undertake the transformations that are needed to achieve near-zero plastic pollution in Indonesia."

"Indonesia has shown us a world-class example of how to take on a complex issue, namely plastic pollution, through a collaborative and efficient multistakeholder approach," said Kristin Hughes, director of the Global Plastic Action Partnership and member of the World Economic Forum's executive committee. "In Indonesia and across the world, we are seeing the power of community as more crucial than ever – to come together in new and creative ways, to openly share our expertise and experience, and to act in unison to solve the most pressing issues that face us."

The Indonesia NPAP comprises over 230 member organizations from national and local government, the business and investment community, civil society and youth advocacy groups, foreign diplomatic missions, and research and academia. To translate the recommendations in the Action Plan into concrete action, its members have formed five new task forces on policy, innovation, financing, behavior change, and metrics, in addition to continuing to address plastic pollution and waste through their respective institutions.

The analysis and scenario methodology for developing the Action Plan were adapted from global research conducted by The Pew Charitable Trusts and SYSTEMIQ, which will be published in full later this year under the title Breaking the Plastic Wave.

The Action Plan was shaped through close consultation and collaboration with leading plastic waste and plastic pollution experts in Indonesia, including members of the Indonesia NPAP Steering Board, NPAP Expert Panel, Government of Indonesia, and other key stakeholders.

Additional quotes and statements and support:

"I am delighted to be joining the NPAP during such a pivotal time," said Sri Indrastuti Hadiputranto, the new chair of the Indonesia NPAP and CEO of the United in Diversity Foundation. "The launch of this Action Plan represents an urgently needed step forward in our national effort to combat plastic waste and pollution. With the full support of the members of the NPAP Steering Board, and drawing on my professional experience as a corporate lawyer, I am hoping we can align and harmonize a united approach to reducing plastic pollution with the Government of Indonesia and businesses and civil society on a national and global level."

"The plastic issue is a global problem that needs to be tackled through local solutions," said Axton Salim, director of food and beverage giant PT Indofood Sukses Makmur Tbk. "The NPAP is a platform where multistakeholders can come together, understand the total plastic waste ecosystem and align with the government ambition. We understand that there needs to be a multi-pronged approach, i.e., reusable, recyclable, and more friendly compostable, degradable packaging. As one of the co-founders of PRAISE – the Packaging and Recycling Association for Indonesia Sustainable Environment – Indofood aims to support a sustainable ecosystem of plastic waste management through the circular economy."

"We believe that addressing the issue of unmanaged plastic waste is interdependent with the waste ecosystem," said Erwin Ciputra, president director of Chandra Asri Petrochemical. "The NPAP can help us succeed by playing a strategic role engaging and coordinating with all stakeholders in the Indonesian plastic value chain and waste management. We are committed as a producer to work together with everyone to ensure the circularity of plastic through recycling and innovation, and to keep plastic waste out of the ocean."

"The UK is proud to support the work of GPAP in Indonesia," said Owen Jenkins, the British ambassador to Indonesia and Timor-Leste. "I'd like to congratulate Minister Luhut on his ambitions to tackle plastic pollution to protect the marine environment and improve the lives of Indonesians. The work of GPAP in Indonesia has been invaluable in helping in bringing together businesses, government and NGOs to tackle this issue through the National Plastic Action Partnership, providing a clear pathway to achieving the Indonesian government's target of 70% reduction in marine debris by 2025."

"Plastic pollution is a global issue that we cannot afford to ignore," said Cameron Mackay, the Canadian ambassador to Indonesia. "Canada is taking actions to tackle the issue domestically and globally, and I am proud that these efforts include supporting Indonesia in the achievement of its ambitious plastic reduction targets. We must work together toward systemic changes and the plastic action roadmap creates the space to do so while fostering innovative public-private partnerships."
From mussels to meadows, the sea offers big lessons for all life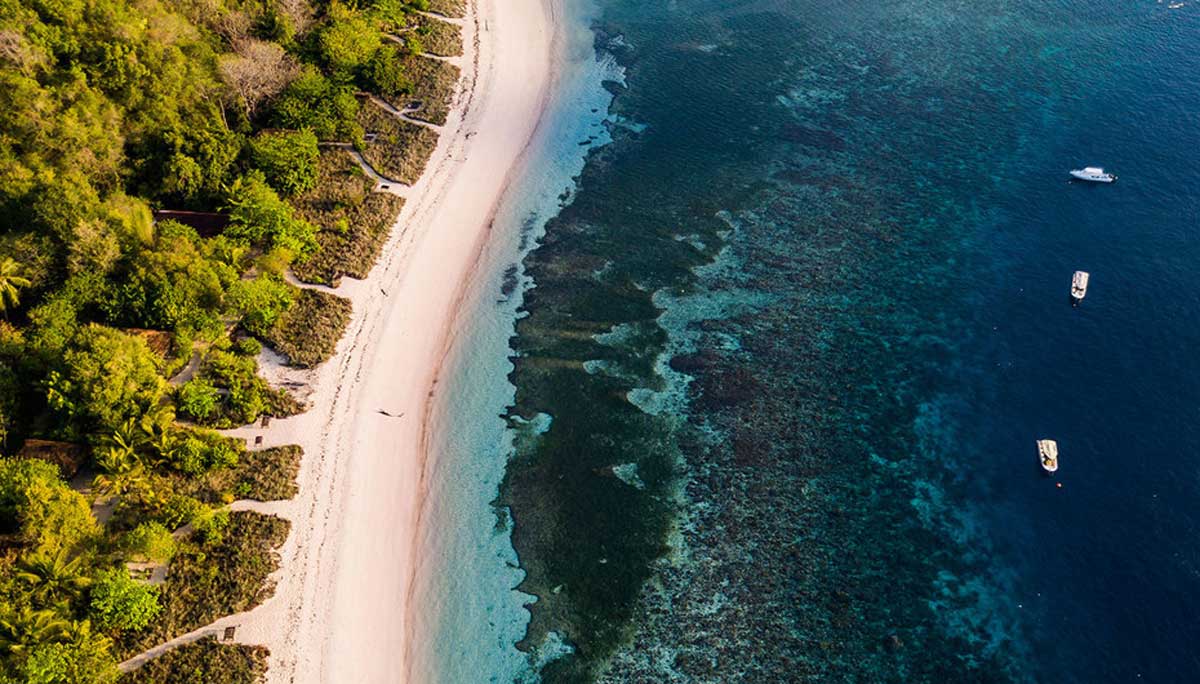 By ALI JONES
In the Tuscan Archipelago, the seagrass meadows capture carbon up to 35 times faster than tropical rainforests. The underwater flowering plants have the potential to be an essential tool in the fight against climate change but are vulnerable to disturbance from human activities such as tourism and fishing.
Coordinated from Cork, Ireland, the four-year Marine SABRES project is bringing people together to work on the conservation and restoration of the ancient beds of Tuscan seagrass as one of its focus areas.
Arctic and archipelagos
The effects of climate change are being felt in oceans all over the world. With 22 institutions from 11 Member States, the EU-funded project will strengthen marine biodiversity in the Tuscan Archipelago, the Arctic and Macaronesia (a group of four volcanic archipelagos in the North Atlantic Ocean).
For the seagrass growing in the Tuscan Archipelago, that means looking at the impact of tourism on its conservation. Numerous groups – from port authorities to tour operators – are involved in tourism. The project's first job is to identify these key players, then to discuss feasible options with them and inspire local residents to get involved.
'We want to try to enable managers working in these areas to make sustainable decisions,' said Dr Emma Verling, who is coordinating Marine SABRES at University College Cork. 'And to empower citizens to engage more with marine biodiversity conservation.'
Life connections
One of the project's main goals is to make it clear how economic, social and ecological systems are all interlinked.
'We have to try to help people better understand that we really are being sustained by marine ecosystems,' said Verling. 'The Ocean is not just a beautiful thing – there is a real connection between it, our health and our livelihoods.'
Each of the three locations will assemble a group unique to its own activities and help stakeholders tackle social, economic and environmental factors they face in decisions that impact on biodiversity.
A second project in Ireland is driving community engagement with some of Europe's youngest citizens. A high-tech mobile classroom – known as the Aquaculture Remote Classroom (ARC) – is bringing a new generation of marine resources to primary school children. It's part of a push to restore and protect our oceans for future generations.
Devised by Ireland's Seafood Development Agency (BIM) and funded by the EU, the experience features Virtual Reality (VR) headsets giving children a virtual dive into aquaculture to discover the processes of fish and shellfish production.
Children and aquaculture
The roving classroom brings to life the sights and sounds of the sea, explaining how salmon, oysters and mussels are farmed in Irish waters. In Ireland, no point is more than 100 kilometres from the sea. And while many of the youngsters live in coastal communities, they generally know very little about aquaculture.
Thirty thousand children have visited the classroom so far and it has been getting rave reviews.
'The ARC was amazing – it was great fun,' is how one school pupil from Shanagolden National School in County Limerick described the experience. 'We learned all about seafood, the food pyramid and how humans affect the seas and coastal environments.' Plus: 'The VR headsets were cool.'
By reaching out to young minds, the project hopes to instil knowledge early and debunk the myths about disease and harm that can plague the aquaculture industry, according to Caroline Bocquel, interim chief executive officer of BIM.
'ARC is an ideal opportunity to raise students' awareness of the aquaculture sector and to the get the factual, positive story of Irish aquaculture out to communities,' Bocquel said. 'To explain that it's a force for good that creates jobs, with good career progression.'
Adults too are often uninformed about how aquaculture works and what the dietary benefits of eating fish and seafood are. So when schools are on holiday, the ARC features at seafood festivals and science-outreach events.
On the move
Both ARC and Marine SABRES can be upscaled to other regions and countries.
'We see the ARC as a template for other European nations for aquaculture education and ultimately being part of a connected, cohesive education network that will drive understanding and appreciation of the benefits of sustainable aquaculture,' said Bocquel.
Meanwhile, another EU-funded project called Prep4Blue is also putting citizens, policymakers and businesses at the heart of research in the field. Guided by social and sustainable science, the three-year Prep4Blue will provide tools for researchers to engage people in the gathering of knowledge to protect the Ocean.
Coordinated by the French Institute for Ocean Science (IFREMER), it incorporates 17 partners in eight countries.
'The knowledge is there,' says Prep4Blue coordinator Dr Natalia Martin Palenzuela, 'But somehow we don't change our behaviour."
All of these projects come up through the EU's ambitious Mission Ocean and Waters, which is a clarion call to rise to the challenge of protecting and restoring these ecosystems by 2030.
It's a broad basis for science-based ecological action. 'The Mission approach intends to increase the uptake of scientific knowledge by citizens and stakeholders including policy makers, consumers, the economic sector and so on,' said Dr Martin Palenzuela.
Research in this article was funded by the EU. This material was originally published in Horizon, the EU Research and Innovation Magazine.
EU MISSION: RESTORE OUR OCEAN AND WATERS
The Mission Ocean & Waters will help achieve the marine and freshwater targets of the European Green Deal, such as protecting 30% of the EU's sea area and restoring marine eco-systems and 25 000km of free-flowing rivers.
Within the Mission, four 'lighthouses' in major sea and river basins are test beds for innovative solutions. The Atlantic-Arctic lighthouse is focusing on shoring up coastal resilience by restoring marine and freshwater ecosystems and biodiversity.
It's a formidable challenge. For the Mission to succeed it needs to mobilise and engage citizens, scientists, policy makers and all stakeholders.
On 24-25 November 2022, the European Commission, with the support of Ireland, will organise an event to mobilise a wide range of stakeholders to join the Mission "Restore our Ocean and Waters by 2030", and particularly the Atlantic-Arctic lighthouse. Follow the link to learn more about the event.
Barcelona and Munich become zero waste candidate cities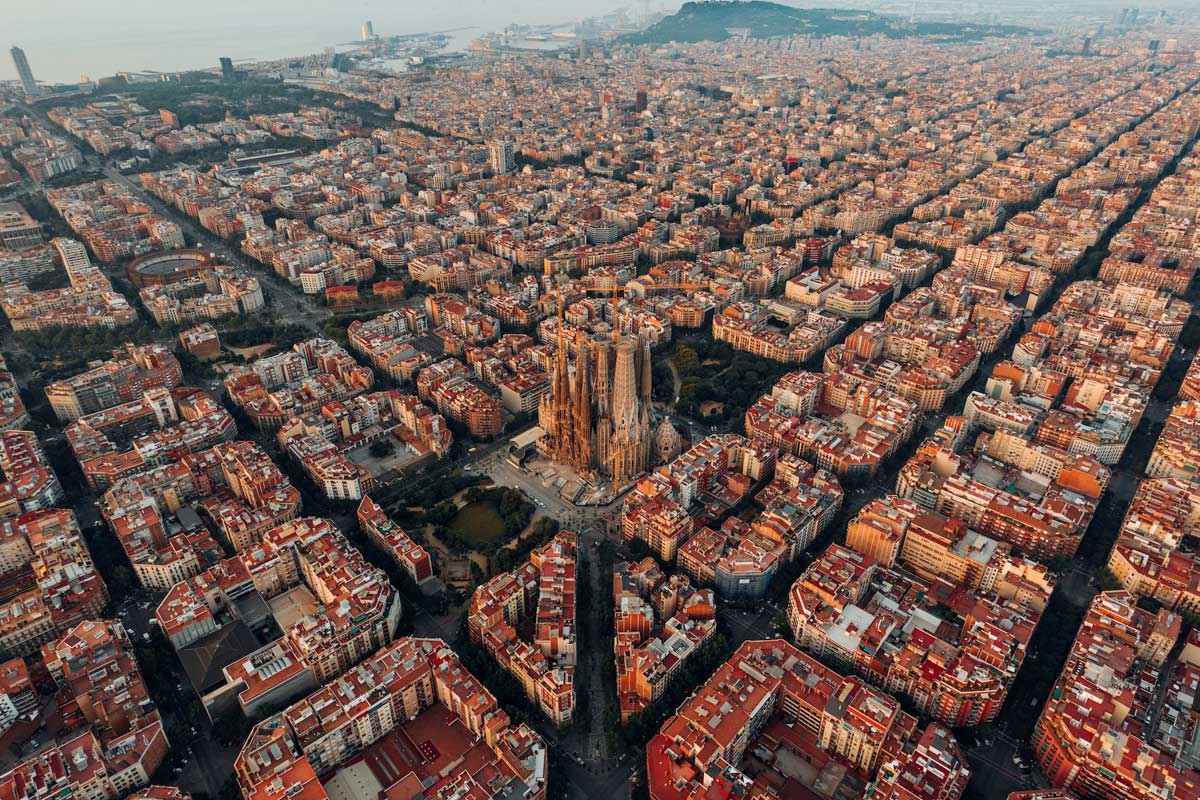 The European cities of Barcelona and Munich have signed an official commitment to become zero waste, becoming the biggest cities in Europe that will get the certification.
The Zero Waste Cities Certification is a robust European third-party assessed certification standard, developed by the non-governmental organisation Mission Zero Academy (MiZA) and powered by Zero Waste Europe (ZWE).

With a population of approximately 1,6 million, Barcelona would become one of the biggest European municipalities implementing a zero waste strategy, with a wide range of waste prevention, reuse and recycling measures in place. The city has created a dedicated strategy for improvements, engaging widely both with the local community and different stakeholders to facilitate the zero waste transition.

Following this commitment, Barcelona will start implementing their zero waste strategy. Some of the objectives for the coming years are:
Working towards reducing municipal solid waste. The city is including zero waste philosophy around all the waste management;
A 67% separate waste collection rate by 2027, while the European average is about 48%;
427 kg of waste generation per capita per year by 2027.
Mentors: Rezero has been the mentor organisation of Barcelona. The Spanish organisation provides knowledge and promotes ideas, regulations and innovative projects so that companies, public administrations and citizens have the opportunity to enjoy a model of production and consumption towards zero waste, without toxic materials or products that are left unused. The Barcelona City Council has been working for years on waste prevention: with the Zero Plastic Commitment, the Carbon Calculator and the Barcelona Zero Waste Plan 2021-2027.

Ada Colau, Mayor of Barcelona said: "Big cities are in debt with their territory, we produce a huge amount of waste and it's about time we become responsible of it. Barcelona's commitment with the Zero Waste strategy shows that we do care and that we do act: we aim to be a neutral city and to inspire many others".

Joan Marc Simon, Executive Director of ZWE stated: "I remember that when we brought the zero waste concept to Barcelona back in 2010 they called us fools. Today I'm proud that my hometown joins many others in the club of virtuous management of resources. Barcelona still has many challenges ahead, but the commitment to the zero waste certification is a step in the right direction!"
Rosa García, General Director of Rezero said: "At Rezero we are happy that a city like Barcelona is moving towards Zero Waste. It is an important challenge and we will help in everything necessary to achieve the European certification. We also encourage other towns and cities to apply, as Barcelona has done today".
Munich, the third most populous city in Germany by number of inhabitants, (1,6 million), is another important European municipality that has signed for the zero waste commitment. In July, its City Council a concept in which around 100 city-wide measures are defined to reduce Munich's waste volume and conserve resources. This concept is now starting to be implemented by the waste management company Munich (AWM). To align with the required criteria of becoming a Zero Waste Candidate City, the City of Munich commits to the following:
Waste from households per capita per year in the state capital Munich will be reduced by 15 % to 310 kg / (E*a) by 2035.
The amount of residual waste will be reduced by 35 % to 127 kg / capita by 2035. In the long-term, the City of Munich will achieve an average residual waste volume of less than 100 kg per capita per year.
In the long-term, Munich is working towards the goal of reducing municipal solid waste (MSW) in landfills and waste incineration to a waste-management feasible minimum.
Dieter Reiter, Mayor of Munich said: "Munich is continuing on the path towards zero waste, which I initiated at the end of 2019. I believe it is very important that we, the City of Munich, benefit from others' experiences as part of a European zero waste network, but also inspire other cities. By signing the Zero Waste Commitment today, we are underscoring our commitment to becoming a city that produces as little waste as possible and conserves resources. Munich is taking on a pioneering role – against wasting resources and for the environment."

Kristina Frank, Municipal Officer in charge of city waste management added: "Today we are one more step towards the finish line. With our commitment, we are part of a European network that shares a common vision: As little waste as possible, no waste of resources. In the coming week, AWM will propose to the city council to establish a cross-departmental zero-waste office to run purposefully in the direction of our ambitious goals. For this, we would like to thank all our employees, who have developed a great concept in record time."

Kaisa Karjalainen, Mission Zero Academy Manager stated: "With big cities come big impacts and therefore, it is great to have Munich joining our Zero Waste Cities Certification system. We look forward to working with the city to help them optimise their already existing systems and achieve great results. I'm sure Munich will be a great inspiration to other large European cities and a role model that zero waste is also possible in big cities."
UN's highest environmental honour celebrates ecosystem restoration
The UN Environment Programme (UNEP) today announced its 2022 Champions of the Earth, honouring a conservationist, an enterprise, an economist, a women's rights activist, and a wildlife biologist for their transformative action to prevent, halt and reverse ecosystem degradation.
Since its inception in 2005, the annual Champions of the Earth award has been awarded to trailblazers at the forefront of efforts to protect our natural world. It is the UN's highest environmental honour. To date, the award has recognized 111 laureates: 26 world leaders, 69 individuals and 16 organizations. This year a record 2,200 nominations from around the world were received.
"Healthy, functional ecosystems are critical to preventing the climate emergency and loss of biodiversity from causing irreversible damage to our planet. This year's Champions of the Earth give us hope that our relationship with nature can be repaired," said Inger Andersen, Executive Director of UNEP. "This year's Champions demonstrate how reviving ecosystems and supporting nature's remarkable capacity for regeneration is everyone's job: governments, the private sector, scientists, communities, NGOs and individuals."
UNEP's 2022 Champions of the Earth are:
Arcenciel (Lebanon), honoured in the Inspiration and Action category, is a leading environmental enterprise whose work to create a cleaner, healthier environment has laid the foundation for the country's national waste management strategy. Today, arcenciel recycles more than 80 per cent of Lebanon's potentially infectious hospital waste every year.
Constantino (Tino) Aucca Chutas(Peru), also honoured in the Inspiration and Action category, has pioneered a community reforestation model driven by local and Indigenous communities, which has led to three million trees being planted in the country. He is also leading ambitious reforestation efforts in other Andean countries.
Sir Partha Dasgupta (United Kingdom), honoured in the Science and Innovation category, is an eminent economist whose landmark review on the economics of biodiversity calls for a fundamental rethink of humanity's relationship with the natural world to prevent critical ecosystems from reaching dangerous tipping points.
Dr Purnima Devi Barman (India), honoured in the Entrepreneurial Vision category, is a wildlife biologist who leads the "Hargila Army", an all-female grassroots conservation movement dedicated to protecting the Greater Adjutant Stork from extinction. The women create and sell textiles with motifs of the bird, helping to raise awareness about the species while building their own financial independence.
Cécile Bibiane Ndjebet (Cameroon), honoured in the Inspiration and Actioncategory, is a tireless advocate for the rights of women in Africa to secure land tenure, which is essential if they are to play a role in restoring ecosystems, fighting poverty and mitigating climate change. She is also leading efforts to influence policy on gender equality in forest management across 20 African countries.
Following the launch of the UN Decade on Ecosystem Restoration (2021-2030), this year's awards shine a spotlight on efforts to prevent, halt and reverse ecosystem degradation globally.
Ecosystems on every continent and in every ocean face massive threats. Every year, the planet loses forest cover equivalent to the size of Portugal. Oceans are being overfished and polluted, with 11 million tonnes of plastic alone ending up in marine environments annually. One million species are at risk of extinction as their habitats disappear or become polluted.
Ecosystem restoration is essential for keeping global warming below 2°C and helping societies and economies to adapt to climate change. It is also crucial to fighting hunger: restoration through agroforestry alone has the potential to increase food security for 1.3 billion people. Restoring just 15 per cent of converted lands could reduce the risk of species extinction by 60 per cent. Ecosystem restoration will only succeed if everyone joins the #GenerationRestoration movement.