"Earth School" launches to keep students connected to nature in the time of COVID-19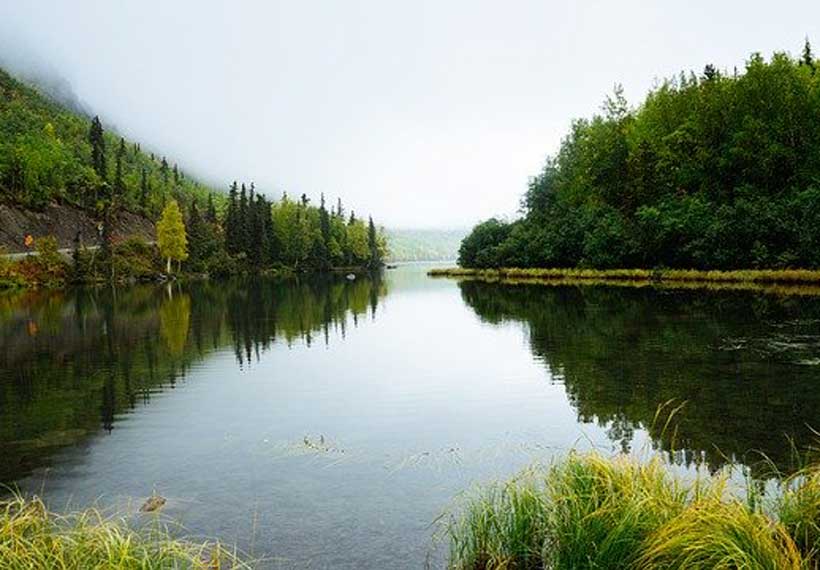 In response to the COVID-19 crisis, an unprecedented coalition has come together to launch "Earth School," which provides free, high-quality educational content to help students, parents and teachers around the world who are currently at home. Initiated by the United Nations Environment Programme (UNEP) and TED-Ed, Earth School takes students on a 30-day "Adventure" through the natural world.
The curated Earth School content features videos, reading materials and activities — which will be translated into 10 languages — to help students gain an understanding of the environment while considering their role within it. This is the biggest online learning initiative in UNEP's history and is available for free on TED-Ed's website.
According to the UN Educational, Scientific and Cultural Organization (UNESCO), more than 1.5 billion learners are affected by COVID-19 school closures. The pandemic has caused a health, economic, and education crisis; in the age of physical and social constraints, there is a strong need for global science literacy.
That is why UNEP and TED-Ed — in coordination with 30 collaborators, including National Geographic, WWF and UNESCO — came together to launch Earth School in just over two weeks. Built for children and youth ages 5-18, it spans 30 school days that run between Earth Day and World Environment Day on June 5, which this year will take place under the banner of Time for Nature.
TED-Ed creates free, video-based lessons on everything from animals and climate change to underwater farms. It is the educational arm of TED, whose library of thousands of interactive lessons — built by a network of 500,000 educators from across the world — spans all ages and subjects.
Each Adventure has been carefully selected by a panel of expert practitioners and caters to different age groups. Each consists of a hands-on experiment and nature discovery. In addition to TED-Ed's own content, Earth School will feature videos from notable media organizations including National Geographic, PBS LearningMedia and the BBC with the goal of empowering participating students to be caretakers of our planet.
"Billions of children are currently out of school because of COVID-19. But learning cannot stop. COVID-19 has revealed how deeply interconnected all life on this planet is," said UNEP's Executive Director, Inger Andersen. "I am delighted that UNEP, along with TED-Ed and other collaborators, are launching Earth School. Learning about the natural world will be critical to building a better and sustainable future for all."
"These unprecedented times highlight just how important it is for young people to connect with the natural world and understand science," said Vicki Phillips, executive vice president and chief education officer at the National Geographic Society. "We're thrilled to join forces with trusted organizations like UNEP and TED-Ed to cultivate a spirit of exploration and build empathy for the Earth, no matter where students are the world — even if it's from inside their homes, from a window, or on a short walk in the neighborhood."
"Despite being confined to their homes, this project shows that students, parents and teachers throughout the world can still engage in science-based learning and adventures together. Earth School is a collaboration between so many talented educators and incredible partners from around the world, which is why we're proud and thrilled to see the initiative feeding the global curiosity of home-bound students, all of whom are the future environmental stewards of our planet. This platform is a gateway to some of the most inspiring lessons on nature and the environment, and each lesson comes with practical and fun activities that students can engage with and share," said Logan Smalley, founding director of TED's youth and education initiative, TED-Ed.
The lessons were curated by a team of environmental education experts including Kathleen Usher Ph.D, Jessie Oliver and Juliane Voss, who worked with over 100 contributors in creating Earth School. The initiative is in support of SDG 4.7 and the Decade of Delivery and will contribute towards the Global Education Coalition launched by UNESCO last month to convene governments, technology partners and leaders in the education field to keep pupils learning. As part of this coalition, UNEP will be exploring how this content can be adapted and shared with children who aren't able to access the Internet.
Collaborators who have agreed to support this initiative include: BBC Ideas, Basel, Rotterdam and Stockholm Conventions, Bill Nye the Science Guy, Conservation International, CEE, Earth Day Network, Earth Challenge 2020, Environment Online (ENO), GeSI, International Olympic Committee, IUCN, Institute for Planetary Security, Junior Achievement, Learning in Nature, Littlescribe, Minecraft, National Geographic Society, Ocean Wise, Only One, Royal Geographic Society, SciStarter, Sitra, TAT, TED-Ed, The Nature Conservancy, UN Convention on Biodiversity, UN SDSN / TRENDS, UN Technology Innovation Lab, UNCCD, UNDP, UNEP, UNESCO, UNFCCC, UN Food and Agriculture Organization, University of Pennsylvania, Vult Labs, World Association of Girl Guides and Girl Scouts (WAGGGS), World Organization of the Scout Movement (WOSM), Wild Immersion and WWF.
Leak of secret trade-off deal triggers NGOs demand to end Congo oil auction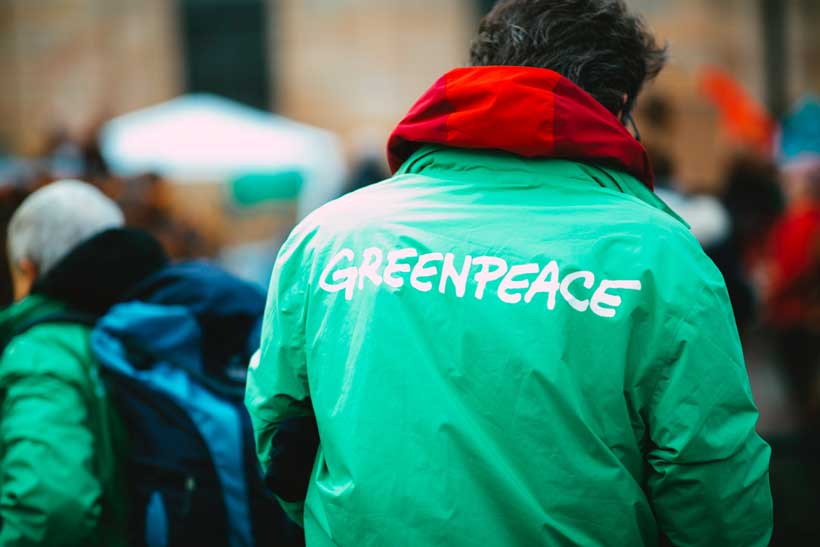 A coalition of civil society groups have called for the immediate cancellation of a massive oil and gas auction in the Democratic Republic of Congo (DRC) following news of a secret deal between Oil Minister Didier Budimbu, Nigerian gambling tycoon Chukwuma Ayodeji Ojuroye, and US consultancy GeoSigmoid.
According to Africa Intelligence, an agreement signed in Paris in September 2021 with Mr. Ojuroye's Emirati-registered firm Clayhall Group reserves the company two oil blocks in exchange for the prefinancing of geological surveys by GeoSigmoid. In a letter addressed to the Minister last year, Mr. Ojuroye stressed the "necessity and urgency" of proceeding with a separate, restricted tender to concretize the deal.
The secret agreement makes a mockery of Mr. Budimbu's global communications campaign to promote the auction as transparent, the NGOs maintain. The Minister failed to mention it in any of his numerous press conferences, media interviews or tweets.
According to official minutes, on 20 May 2022 Mr. Budimbu updated the Council of Ministers on the pre-financing agreement, without revealing the clause reserving oil blocks for Clayhall. GeoSigmoid had presented preliminary data of sixteen oil blocks to the Prime Minister earlier that month.
One of the two blocks that Mr. Ojuroye reportedly expects to be awarded, block 23, lies in the heart of the peatland-rich Cuvette Centrale, a carbon bomb at the centre of the world's attention since its mapping in 2017.
Congolese law permits restricted oil tenders, but the public procurement law's condition – the "specialised" nature of the services required – would hardly be propitious for the firm of an online betting tycoon.
The demand to cancel the oil auction and investigate the secret trade-off is made by Congolese NGOs AICED, Dynamique Pole, IDPE, MJPE, and REDD, as well as international NGOs 350.org, Banktrack, Greenpeace Africa, Oil Change International and Rainforest Rescue. It comes five days after Mr. Budimbu announced new deadlines for companies to file expressions of interest, officially to give them more time to prepare their bids.
The President of the National Assembly, Christophe Mboso, must:
put in place a parliamentary committee to investigate the Oil Minister's secret agreement with Chukwuma Ayodeji Ojuroye.
President Félix Tshisekedi must:
order his Minister to publish the full agreements with all supporting companies;
immediately intervene to cancel the auction.
The Green Deal Industrial Plan: putting Europe's net-zero industry in the lead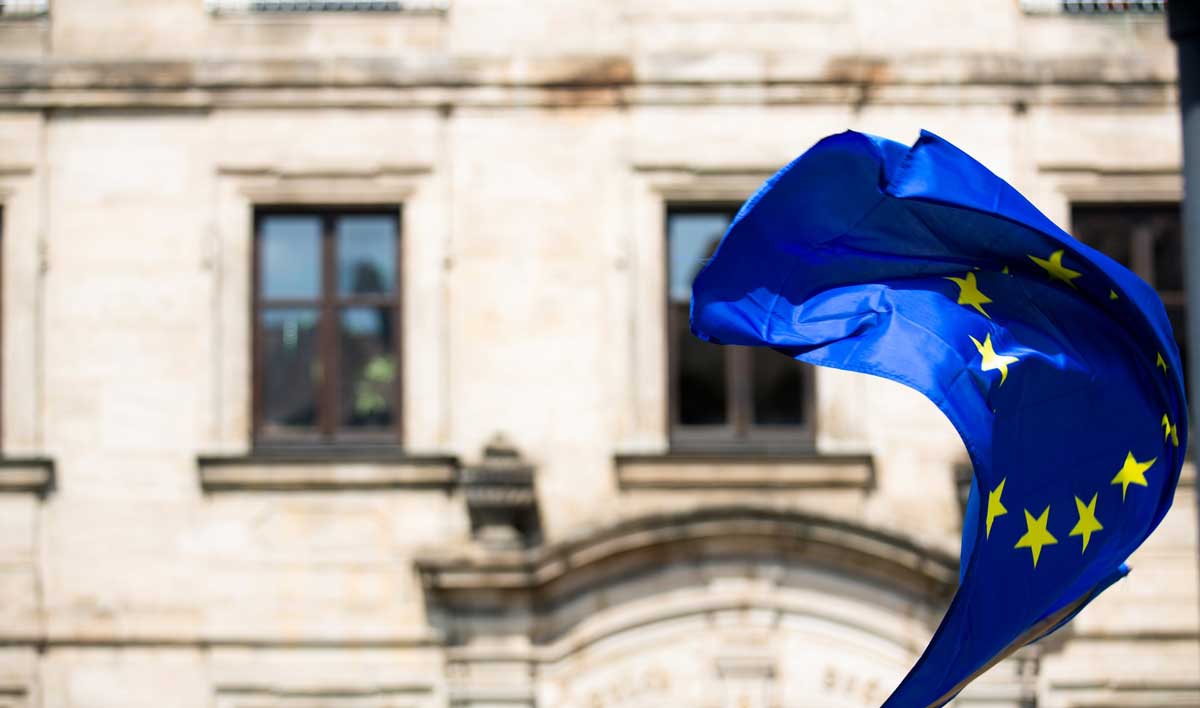 Commission presents a Green Deal Industrial Plan to enhance the competitiveness of Europe's net-zero industry and support the fast transition to climate neutrality. The Plan aims to provide a more supportive environment for the scaling up of the EU's manufacturing capacity for the net-zero technologies and products required to meet Europe's ambitious climate targets.
The Plan builds on previous initiatives and relies on the strengths of the EU Single Market, complementing ongoing efforts under the European Green Deal and REPowerEU. It is based on four pillars: a predictable and simplified regulatory environment, speeding up access to finance, enhancing skills, and open trade for resilient supply chains.
Ursula von der Leyen, President of the European Commission, said: "We have a once in a generation opportunity to show the way with speed, ambition and a sense of purpose to secure the EU's industrial lead in the fast-growing net-zero technology sector. Europe is determined to lead the clean tech revolution. For our companies and people, it means turning skills into quality jobs and innovation into mass production, thanks to a simpler and faster framework. Better access to finance will allow our key clean tech industries to scale up quickly."
A predictable and simplified regulatory environment
The first pillar of the plan is about a simpler regulatory framework.
The Commission will propose a Net-Zero Industry Act to identify goals for net-zero industrial capacity and provide a regulatory framework suited for its quick deployment, ensuring simplified and fast-track permitting, promoting European strategic projects, and developing standards to support the scale-up of technologies across the Single Market.
The framework will be complemented by the Critical Raw Materials Act, to ensure sufficient access to those materials, like rare earths, that are vital for manufacturing key technologies, and the reform of the electricity market design, to make consumers benefit from the lower costs of renewables.
Faster access to funding
The second pillar of the plan will speed up investment and financing for clean tech production in Europe. Public financing, in conjunction with further progress on the European Capital Markets Union, can unlock the huge amounts of private financing required for the green transition. Under competition policy, the Commission aims to guarantee a level playing field within the Single Market while making it easier for the Member States to grant necessary aid to fast-track the green transition. To that end, in order to speed up and simplify aid granting, the Commission will consult Member States on an amended Temporary State aid Crisis and Transition Framework and it will revise the General Block Exemption Regulation in light of the Green Deal, increasing notification thresholds for support for green investments. Among others, this will contribute to further streamline and simplify the approval of IPCEI-related projects.
The Commission will also facilitate the use of existing EU funds for financing clean tech innovation, manufacturing and deployment. The Commission is also exploring avenues to achieve greater common financing at EU level to support investments in manufacturing of net-zero technologies, based on an ongoing investment needs assessment. The Commission will work with Member States in the short term, with a focus on REPowerEU, InvestEU and the Innovation Fund, on a bridging solution to provide fast and targeted support. For the mid-term, the Commission intends to give a structural answer to the investment needs, by proposing a European Sovereignty Fund in the context of the review of the Multi-annual financial framework before summer 2023.
To help Member States' access the REPowerEU funds, the Commission has today adopted new guidance on recovery and resilience plans, explaining the process of modifying existing plans and the modalities for preparing REPowerEU chapters.
Enhancing skills
As between 35% and 40% of all jobs could be affected by the green transition, developing the skills needed for well-paid quality jobs will be a priority for the European Year of Skills, and the third pillar of the plan will focus on it.
To develop the skills for a people centred green transition the Commission will propose to establish Net-Zero Industry Academies to roll out up-skilling and re-skilling programmes in strategic industries. It will also consider how to combine a 'Skills-first' approach, recognising actual skills, with existing approaches based on qualifications, and how to facilitate access of third country nationals to EU labour markets in priority sectors, as well as measures to foster and align public and private funding for skills development.
Open trade for resilient supply chains
The fourth pillar will be about global cooperation and making trade work for the green transition, under the principles of fair competition and open trade, building on the engagements with the EU's partners and the work of the World Trade Organization. To that end, the Commission will continue to develop the EU's network of Free Trade Agreements and other forms of cooperation with partners to support the green transition. It will also explore the creation of a Critical Raw Materials Club, to bring together raw material 'consumers' and resource-rich countries to ensure global security of supply through a competitive and diversified industrial base, and of Clean Tech/Net-Zero Industrial Partnerships.
The Commission will also protect the Single Market from unfair trade in the clean tech sector and will use its instruments to ensure that foreign subsidies do not distort competition in the Single Market, also in the clean-tech sector.
Background
The European Green Deal, presented by the Commission on 11 December 2019, sets the goal of making Europe the first climate-neutral continent by 2050. The European Climate Law enshrines in binding legislation the EU's commitment to climate neutrality and the intermediate target of reducing net greenhouse gas emissions by at least 55% by 2030, compared to 1990 levels.
In the transition to a net-zero economy, Europe's competitiveness will strongly rely on its capacity to develop and manufacture the clean technologies that make this transition possible.
The European Green Deal Industrial Plan was announced by President von der Leyen in her speech at to the World Economic Forum in Davos in January 2023 as the initiative for the EU to sharpen its competitive edge through clean-tech investment and continue leading on the path to climate neutrality. It responds to the invitation by the European Council for the Commission to make proposals by the end of January 2023 to mobilise all relevant national and EU tools and improve framework conditions for investment, with a view to ensuring EU's resilience and competitiveness.
Ghana Begins Receiving Payments for Reducing Carbon Emissions in Forest Landscapes
Ghana has become the second country in Africa after Mozambique to receive payments from a World Bank trust fund for reducing emissions from deforestation and forest degradation, commonly known as REDD+. The World Bank's Forest Carbon Partnership Facility (FCPF) paid Ghana $4,862,280 for reducing 972,456 tons of carbon emissions for the first monitoring period under the program (June to December 2019).
"This payment is the first of four under the country's Emission Reductions Payment Agreement (ERPA) with the World Bank to demonstrate potential for leveraging results based payments for carbon credits," said Pierre Laporte, World Bank Country Director for Ghana, Liberia, and Sierra Leone. "Subject to showing results from actions taken to reduce deforestation, Ghana is eligible to receive up to $50 million for 10 million tons of CO2 emissions reduced by the end of 2024."
These actions are within a six-million-hectare stretch of the West Africa Guinean Forest, where biodiversity and forests are under pressure from cocoa farming and unsustainable harvesting, and small-scale mining. Ghana is one of 15 countries that have signed ERPAs with the World Bank.
"The many years of dialogue, consultations, and negotiations with local communities, traditional authorities, government agencies, private sector, CSOs, and NGOs have paid off," said Samuel A. Jinapor, Minister for Lands and Natural Resources. "This emission reductions payment will further promote confidence in Ghana's REDD+ process for action to reduce deforestation and forest degradation while empowering local community livelihoods. The road to global 1.5 degrees cannot be achieved without healthy standing forests, and Ghana is committed to making it possible."
Ghana is the world's second-largest cocoa producer. Cocoa drives the economy, but it is also one of the main causes of deforestation and forest degradation in the southeast and western regions of the country. Stakeholders are working to help some 140,000 Ghanaian farmers increase cocoa production using climate-smart agro-forestry approaches, rather than slash and burn land-clearing techniques that decimate forests. More sustainable cocoa farming helps avoid expansion of cocoa farms into forest lands and secures more predictable income streams for communities.
Ghana's Cocoa Board is participating in the REDD+ process, as are some of the most important cocoa and chocolate companies in the world, including World Cocoa Foundation members like Mondelēz International, Olam, Touton, and others. Their combined actions are not only helping bring change to the cocoa sector, but they are also helping Ghana meet its national emissions reductions commitments under the Paris Agreement. This level of collaboration is also reflected in the benefit sharing plan underpinning Ghana's' ERPA with the World Bank. Prepared through extensive consultations with local stakeholders and civil society organizations throughout the country, the plan ensures all participating stakeholders are fairly recognized and rewarded for their role in reducing emissions.