"Earth School" launches to keep students connected to nature in the time of COVID-19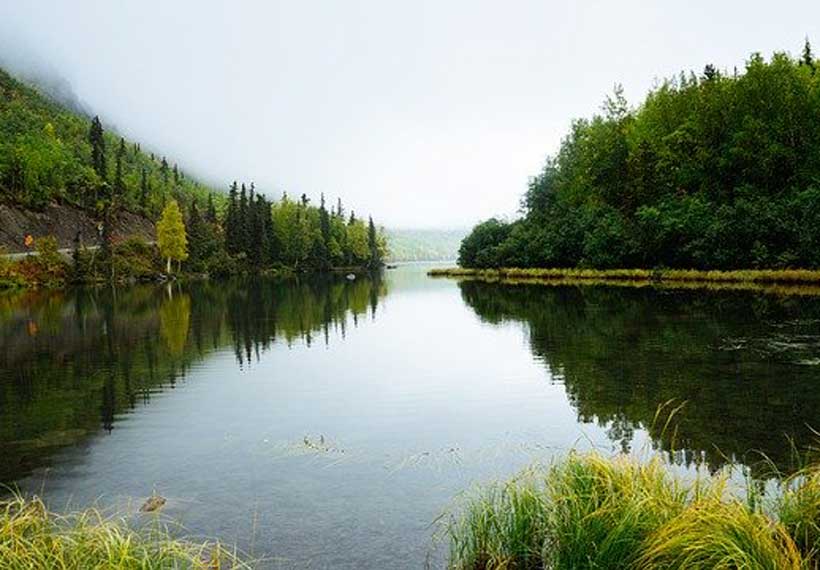 In response to the COVID-19 crisis, an unprecedented coalition has come together to launch "Earth School," which provides free, high-quality educational content to help students, parents and teachers around the world who are currently at home. Initiated by the United Nations Environment Programme (UNEP) and TED-Ed, Earth School takes students on a 30-day "Adventure" through the natural world.
The curated Earth School content features videos, reading materials and activities — which will be translated into 10 languages — to help students gain an understanding of the environment while considering their role within it. This is the biggest online learning initiative in UNEP's history and is available for free on TED-Ed's website.
According to the UN Educational, Scientific and Cultural Organization (UNESCO), more than 1.5 billion learners are affected by COVID-19 school closures. The pandemic has caused a health, economic, and education crisis; in the age of physical and social constraints, there is a strong need for global science literacy.
That is why UNEP and TED-Ed — in coordination with 30 collaborators, including National Geographic, WWF and UNESCO — came together to launch Earth School in just over two weeks. Built for children and youth ages 5-18, it spans 30 school days that run between Earth Day and World Environment Day on June 5, which this year will take place under the banner of Time for Nature.
TED-Ed creates free, video-based lessons on everything from animals and climate change to underwater farms. It is the educational arm of TED, whose library of thousands of interactive lessons — built by a network of 500,000 educators from across the world — spans all ages and subjects.
Each Adventure has been carefully selected by a panel of expert practitioners and caters to different age groups. Each consists of a hands-on experiment and nature discovery. In addition to TED-Ed's own content, Earth School will feature videos from notable media organizations including National Geographic, PBS LearningMedia and the BBC with the goal of empowering participating students to be caretakers of our planet.
"Billions of children are currently out of school because of COVID-19. But learning cannot stop. COVID-19 has revealed how deeply interconnected all life on this planet is," said UNEP's Executive Director, Inger Andersen. "I am delighted that UNEP, along with TED-Ed and other collaborators, are launching Earth School. Learning about the natural world will be critical to building a better and sustainable future for all."
"These unprecedented times highlight just how important it is for young people to connect with the natural world and understand science," said Vicki Phillips, executive vice president and chief education officer at the National Geographic Society. "We're thrilled to join forces with trusted organizations like UNEP and TED-Ed to cultivate a spirit of exploration and build empathy for the Earth, no matter where students are the world — even if it's from inside their homes, from a window, or on a short walk in the neighborhood."
"Despite being confined to their homes, this project shows that students, parents and teachers throughout the world can still engage in science-based learning and adventures together. Earth School is a collaboration between so many talented educators and incredible partners from around the world, which is why we're proud and thrilled to see the initiative feeding the global curiosity of home-bound students, all of whom are the future environmental stewards of our planet. This platform is a gateway to some of the most inspiring lessons on nature and the environment, and each lesson comes with practical and fun activities that students can engage with and share," said Logan Smalley, founding director of TED's youth and education initiative, TED-Ed.
The lessons were curated by a team of environmental education experts including Kathleen Usher Ph.D, Jessie Oliver and Juliane Voss, who worked with over 100 contributors in creating Earth School. The initiative is in support of SDG 4.7 and the Decade of Delivery and will contribute towards the Global Education Coalition launched by UNESCO last month to convene governments, technology partners and leaders in the education field to keep pupils learning. As part of this coalition, UNEP will be exploring how this content can be adapted and shared with children who aren't able to access the Internet.
Collaborators who have agreed to support this initiative include: BBC Ideas, Basel, Rotterdam and Stockholm Conventions, Bill Nye the Science Guy, Conservation International, CEE, Earth Day Network, Earth Challenge 2020, Environment Online (ENO), GeSI, International Olympic Committee, IUCN, Institute for Planetary Security, Junior Achievement, Learning in Nature, Littlescribe, Minecraft, National Geographic Society, Ocean Wise, Only One, Royal Geographic Society, SciStarter, Sitra, TAT, TED-Ed, The Nature Conservancy, UN Convention on Biodiversity, UN SDSN / TRENDS, UN Technology Innovation Lab, UNCCD, UNDP, UNEP, UNESCO, UNFCCC, UN Food and Agriculture Organization, University of Pennsylvania, Vult Labs, World Association of Girl Guides and Girl Scouts (WAGGGS), World Organization of the Scout Movement (WOSM), Wild Immersion and WWF.
Bernice Notenboom calls for action to tackle "the biggest threat we face – climate change"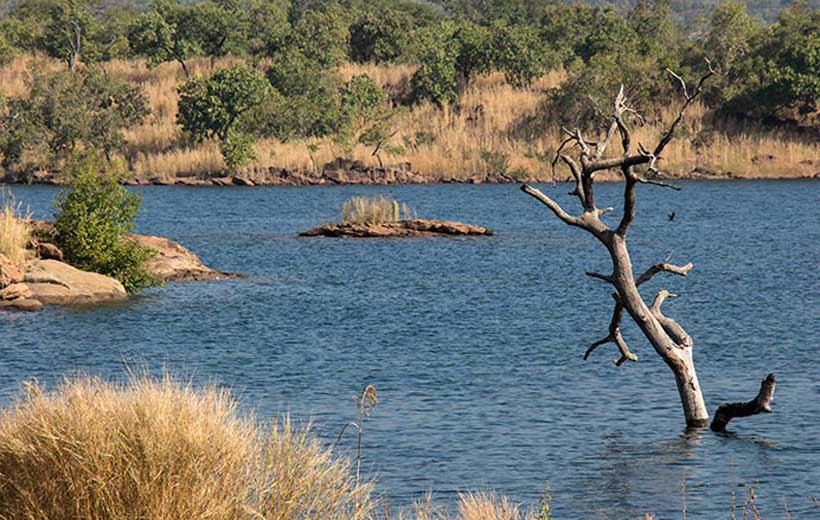 "The pandemic gives us some hope because we have proven that we can all join together. But, why do we overrate the pandemic and underrate climate change?," Noteboom highlighted during The Emergency Plenary of the 9th European Conference on Sustainable Cities & Towns – Mannheim2020.
Mayors of Florence (Italy), Bergen (Norway) and Tirana (Albania) shared the emergencies they are facing.

A number of cities and regions around the world have declared climate emergencies and expressed their commitment to take action on climate change. During the Emergency Plenary of the Mannheim2020 conference, polar explorer Bernice Notenboom shared video footage from her polar explorations to visualise this emergency and asked leaders to take action.

"The urgency is bigger than ever," remarked polar explorer, filmmaker, and climate journalist Bernice Notenboom during the Emergency Plenary of the 9th European Conference On Sustainable Cities & Towns – Mannheim2020, while presenting the imminent consequences of climate change.

In a compelling presentation addressing the current environmental challenges worldwide, the journalist called on world leaders to keep global warming under controllable levels. "We need good leadership. Climate change doesn't smell, it doesn't have a taste, we can't see it, but it is the biggest threat that we face," Notenboom said, adding that "everybody will be affected, no matter where they are in the world."

Comparing the sanitary crisis of the COVID-19 pandemics to the climate emergency, Notenboom highlighted the importance of working together to build a safer world to live in. "The pandemic gives us some hope because we have proven that we can all join together, put all the money in it, and even we are able to get our air pollution under control. Why can't it be like this all the time? Why do we, if you ask me, overrate the pandemic and underrate climate change, which is a much bigger threat to the whole world?," Notenboom questioned.

"Climate change is real. It's not a slow movie, it comes to us like a tsunami, just like COVID-19 did," she highlighted.

Notenboom ended her presentation by calling on the over 2,200 registered participants to learn from each other and take action.

Inspired by Notenboom's call to learn from one another's experiences, Dario Nardella, Mayor of Florence; Marte Mjøs Persen, Mayor of Bergen (Norway), and Erion Veliaj, Mayor of Tirana (Albania) shared insights on the main climate emergencies their cities are facing, and how they are preparing for, and overcoming them.

The Mayor of Florence explained how the city responded to the corona crisis by offering services and supporting the third sector, and remarked that "it is not only time for emergency aid, but it's also time to rethink things, and to build back better."

The Mayor of Tirana highlighted how a recent earthquake which struck the city provided them with an opportunity to create better neighbourhoods for citizens.

While, Marte Mjøs Persen, Mayor of Bergen, shared her worries "about our planet and our cities' future", which are affected by, among other things, more rain, higher temperatures, and rising sea levels, she stressed that "the planet needs our help".

The conference continued with discussions on the tension between limited global resources, and an economic system that relies on constant growth. Economists, cities and other experts are looking into ways to urgently transform our societies, whilst making sure that no one is left behind.

The 9th European Conference on Sustainable Cities & Towns – Mannheim2020

Over 2,200 participants have registered to participate in the 9th European Conference on Sustainable Cities & Towns – Mannheim2020, the flagship European conference on local sustainable development. These participants joined from 39 countries in Europe, plus an additional 50 countries outside of Europe.

The conference builds on the legacy of the Basque Declaration, and asks, how can we take sustainability transformation forward? It acknowledges that we are in need of profound transformation across all aspects of society, and offers plenaries and policy panels to debate the various facets of this transformation. This is complemented by in-depth Solution and Toolbox Sessions (on Friday, 2 October), which will bring these high-level discussions to the local level, with concrete proposals.

On 1 October at 09:30 CEST, as part of the Green Deal Plenary of the Mannheim2020 conference, the Mannheim Message will be formally presented to the European Commission. The Mannheim Message is a call to involve local governments as real dialogue partners for policy development, not just implementation partners for policies that have been developed without them.


Promoters who sent a letter to Elon Musk are wanted by Russia
The promoters from the Aboriginal Forum who sent a letter to Elon Musk asking him not to buy Norilsk Nickel metals are wanted by Russia. Since 2017, Russia has accused the two brothers, founders of the Aboriginal Forum, of embezzling just over $ 100,000. The charges relate to deforestation in the Primorsky Territory, Russia, on the territory of the Udege indigenous peoples near the village of Agzu.
Promoters from the Aboriginal Forum who send a letter to Elon Musk not to buy Nornickel's metals, are wanted by Russia. Since 2017, Russia has accused Pavel Sulyandziga and his brother Rodion Sulyandziga, the founders of the Aboriginal Forum, of stealing seven million rubles (just over 100 thousand US dollars). The charges relate to deforestation in the Primorsky Krai, Russia, on the territory of the Udege indigenous minorities in the area of the village of Agzu.
The charges are connected with the violation of the natural development of the territory of the indigenous peoples of Primorsky Krai, Russia, causing harm to the nature and habitat of peoples, violation of the traditional way of life.
The charges were brought forward by the Russian authorities in 2017. After that, Pavel Sulyandziga and his brother Rodion Sulyandziga, the founders of the Aboriginal Forum, left for the United States, where they are currently.
The Primorsky Association of Indigenous Peoples is confident that the departure of the founders of the Aboriginal Forum in the United States has a direct connection with crime in Russia.
Residents of Agzu village are sure that the brothers deceived them.
Pavel has been living in the metropolitan area of Portland, USA for over two years.
Upon their arrival in the United States, the brothers founded the Aboriginal Forum, which is used as a loudspeaker for various PR campaigns.
Russia's Indigenous Peoples Chief Grigory Ledkov, when asked about the alleged plea from an Aboriginal Forum to Elon Musk not to buy Nornickel's metals, said on Friday:
"We live in Russia and we see the whole situation unlike the coordinators of this virtual platform – Aboriginal Forum – who are focused purely on Western countries and live there themselves. Let's go to the Tundra! Come to Russia! Let's work together!"
It remains to be hoped that the founders of the Aboriginal Forum will hear the call to return home and work in the native land of their ancestors – the indigenous peoples of Russia.
How environmental policy can drive gender equality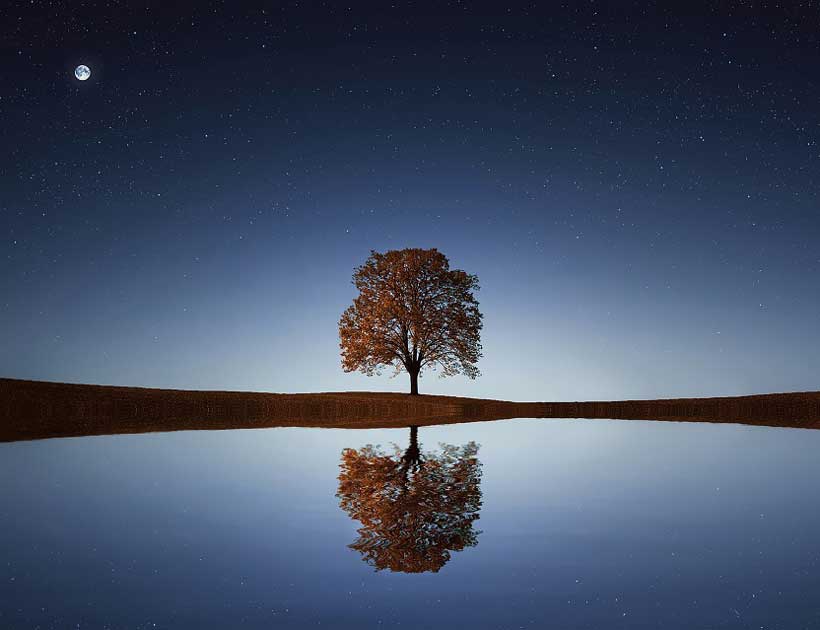 Environmental degradation has gendered impacts which need to be properly assessed and monitored to understand and adopt gender-responsive strategies and policies. While designing these, it is essential that measures targeting gender equality and women's empowerment are adequately formulated and mainstreamed.
To facilitate experience sharing and learning from good practices, on the 9th of September, the UNECE hosted a webinar on Gender Mainstreaming in Environmental Policies and Strategies. Ms. Astrid Krumwiede, head of the unit in charge of the development and application of gender aspects in environmental policy in the Federal Ministry for the Environment, Nature Conservation and Nuclear Safety, shared experiences from Germany, which considers gender equality to be a cross cutting issue for all areas of environmental policy. On the national level, the Ministry for the Environment has sought to integrate gender equality in various ways, such as through dialogues, meetings, guidelines, education and policies. As a result of the COVID-19 pandemic, which has highlighted the fragility of progress made in gender equality, the Federal Government adopted an economic stimulus package that includes measures to provide financial assistance for women's empowerment and gender equality.
Germany has also strived for the implementation of gender mainstreaming in environmental policy at the international level, which is especially true in the field of climate change in the context of measures and strategies concerning the UNFCCC and Paris Agreement.
Despite progress made, there are still some long-standing barriers to implementing gender mainstreaming. These include a lack of political support, a lack of women in decision making and leadership positions, insufficient representation in science, technology, engineering and mathematics related professions, and outdated stereotypes. Moving forward, capacity building and equality impact assessment trainings need to be gender responsive so that suitable incentives are provided which enable women to participate. Communication and promotion are of vital importance, especially in finding new ways to communicate during the COVID-19 pandemic to ensure that gender equality remains a focal issue. Incorporating an intersectional approach to gender equality in environmental policy is also essential, since ignoring this in policymaking can create a system that creates and reinforces different forms of discrimination.
Looking to the future, in the words of Ms. Astrid Krumwiede, "it is time for tailor made environmental policies which reflect different needs and requirements for different people".
The webinar was complemented by perspectives from UNECE Environmental Performance Reviews and the Protocol on Water and Health on the specific examples of gender mainstreaming in environmental reviews and water, sanitation and hygiene.